Title: Company of Heroes 3
Release Date:
Developer:
Publisher:
Step-by-step guide for dummies on how to get the Sweet Victory achievement in Company of Heroes 3.
Step 1: Capture (Liberate!) city of Barletta
It is north-east form the place where you start the campaign. Make sure your army got some damage on its way there. Don't heal it.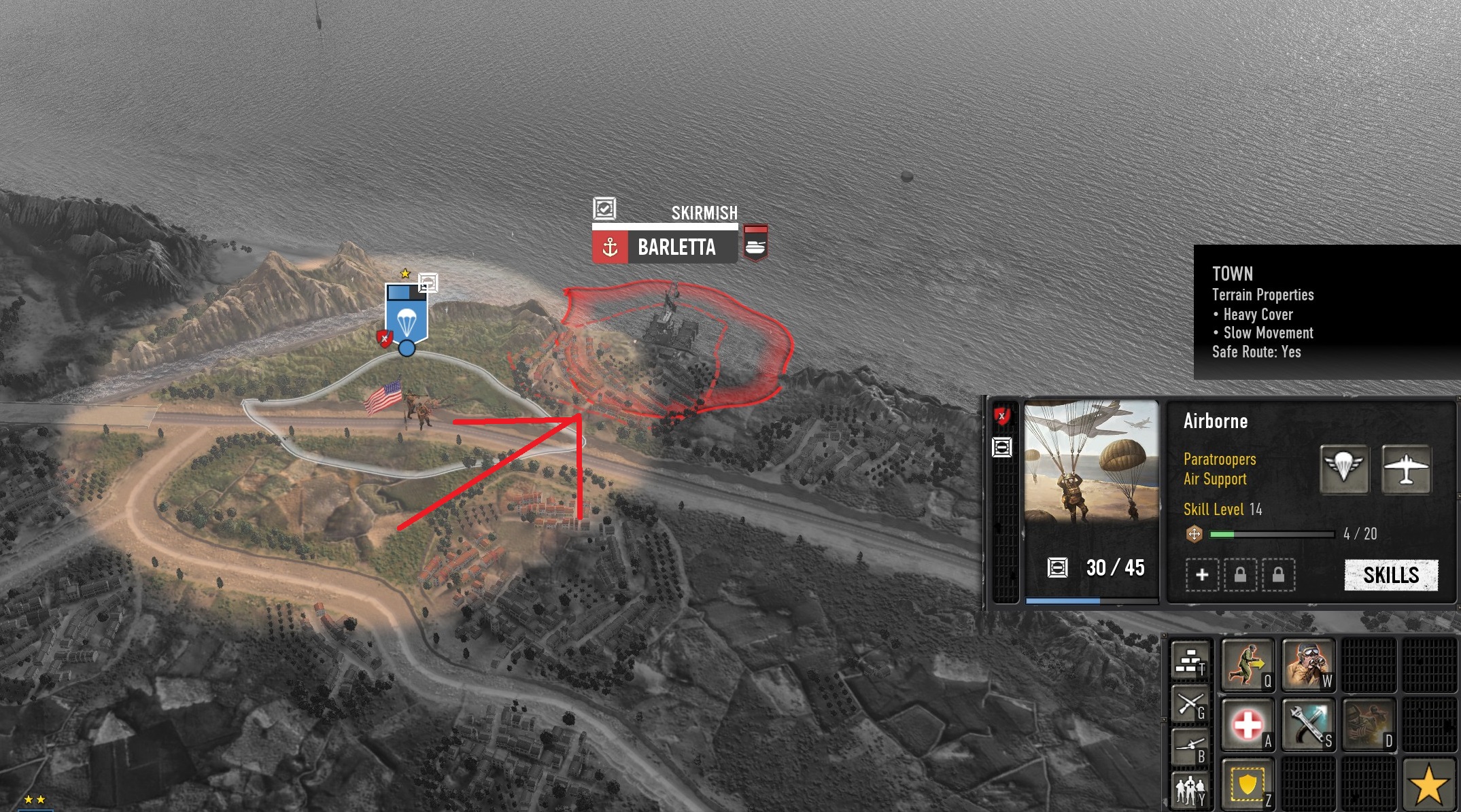 Step 2: Create a ship in Barletta
Immediately after you take the city, create a ship. It was South Dakota class in my case. You don't need any other upgrades in the city itself.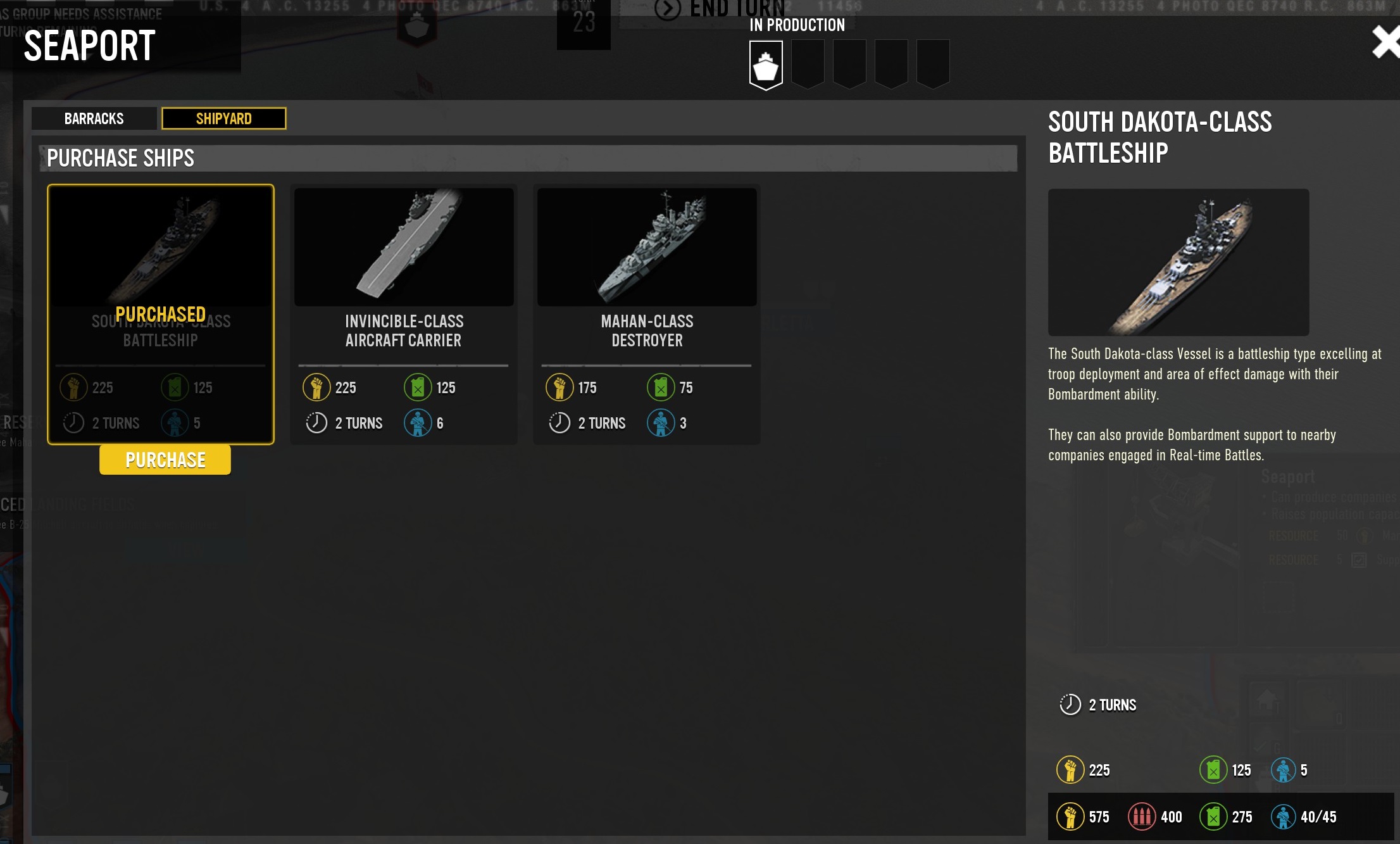 Step 3: Skip 2 turns till the ship spawns
After that, move it to one of the nearest buoy near the city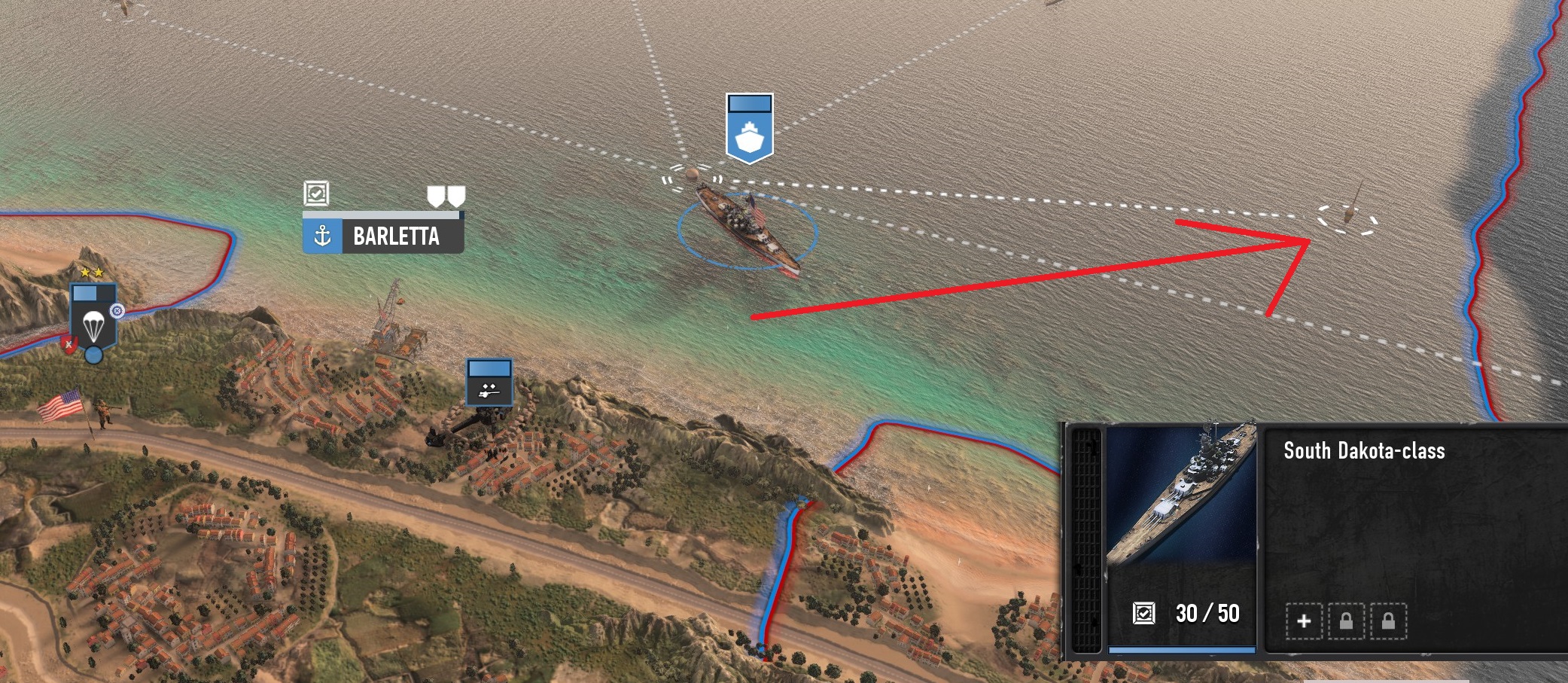 Step 4: Get the message from corporal Conti
It was 3 turns from capturing (I mean liberating) Barletta in my case. When you got it, move your ship to the buoy near the city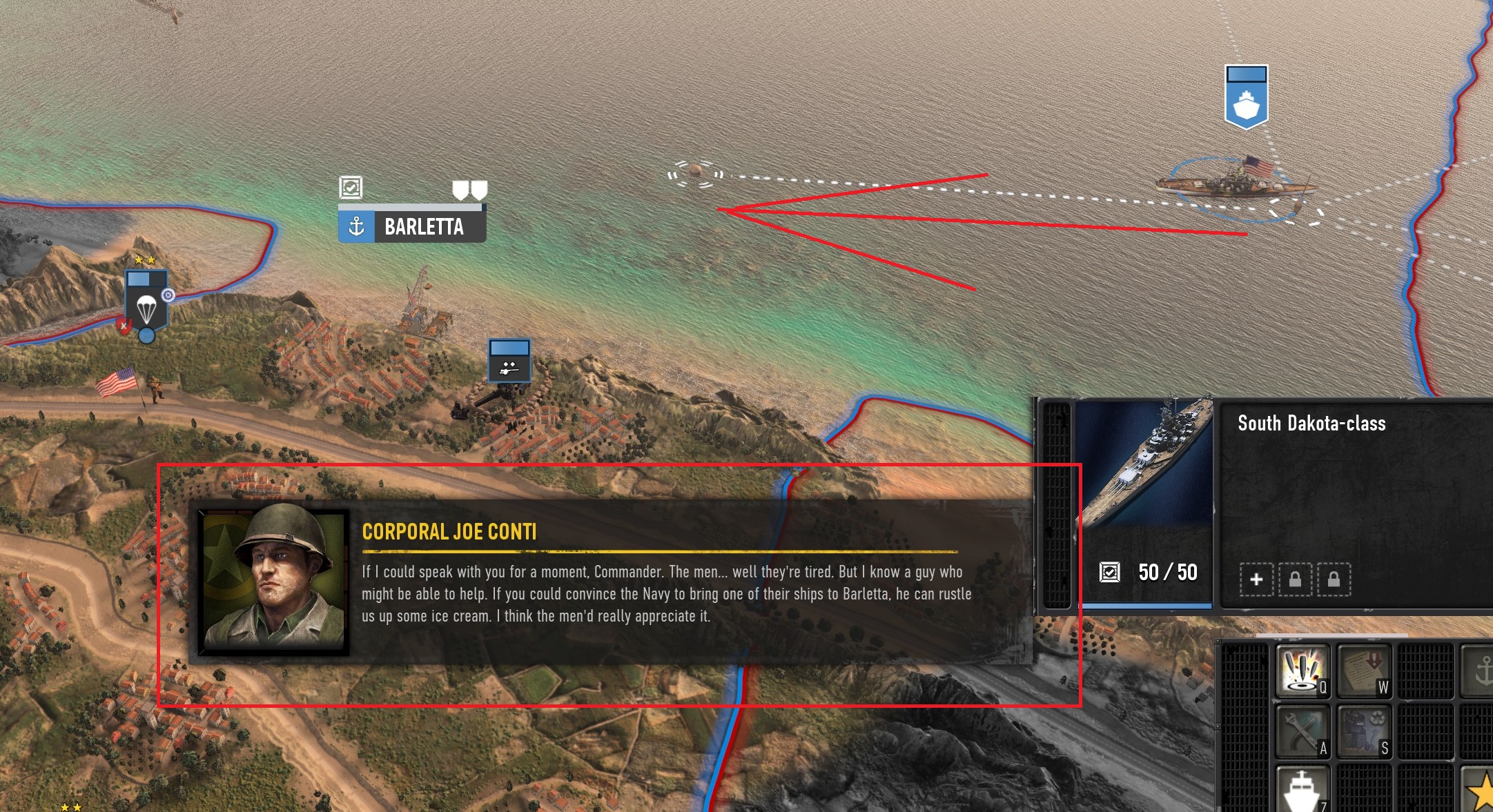 End your turn
Step 5: Get the message from general Norton
1 turn from the previous one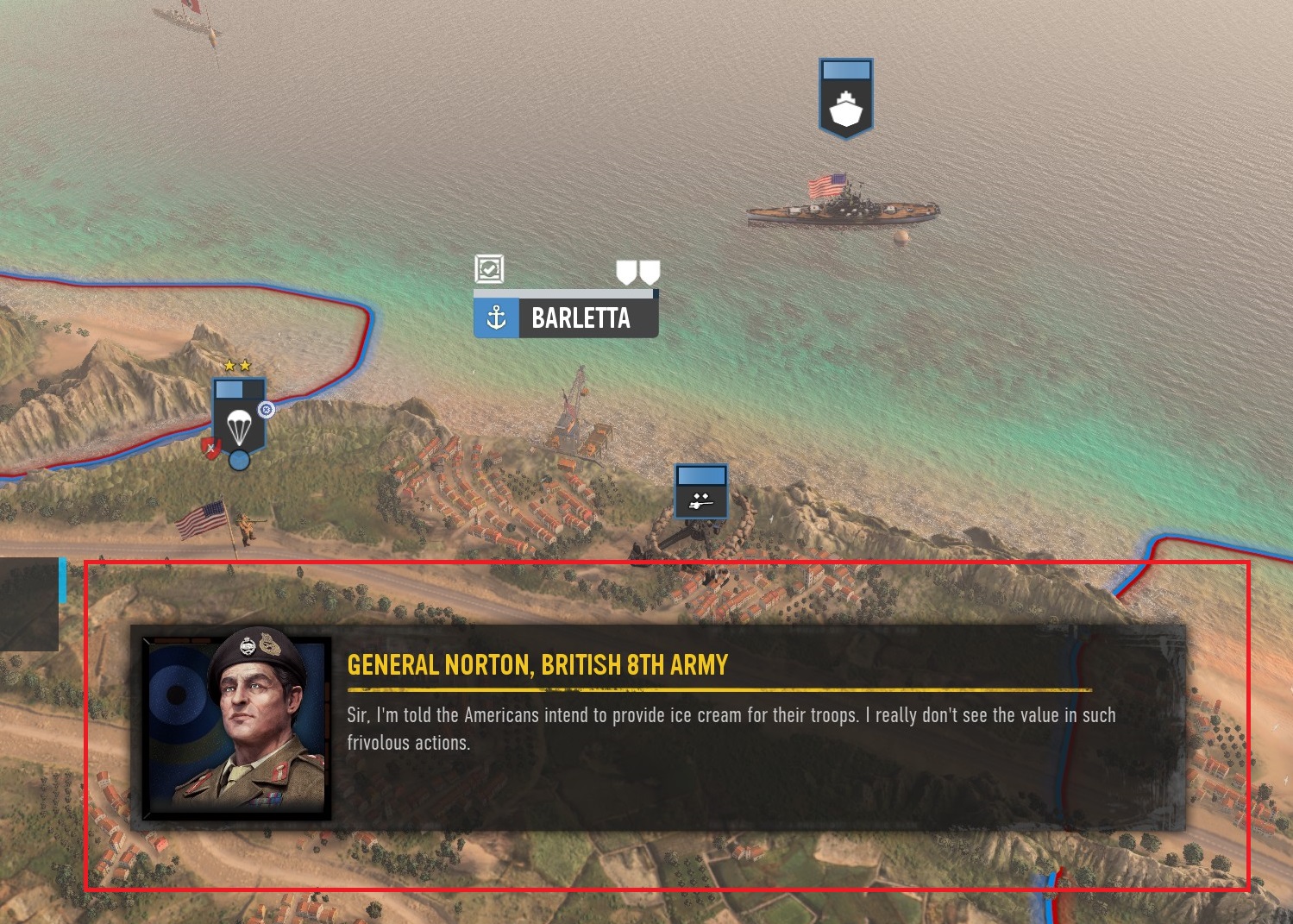 End your turn
Step 6: Get another message from corporal Conti
Finnaly you get this message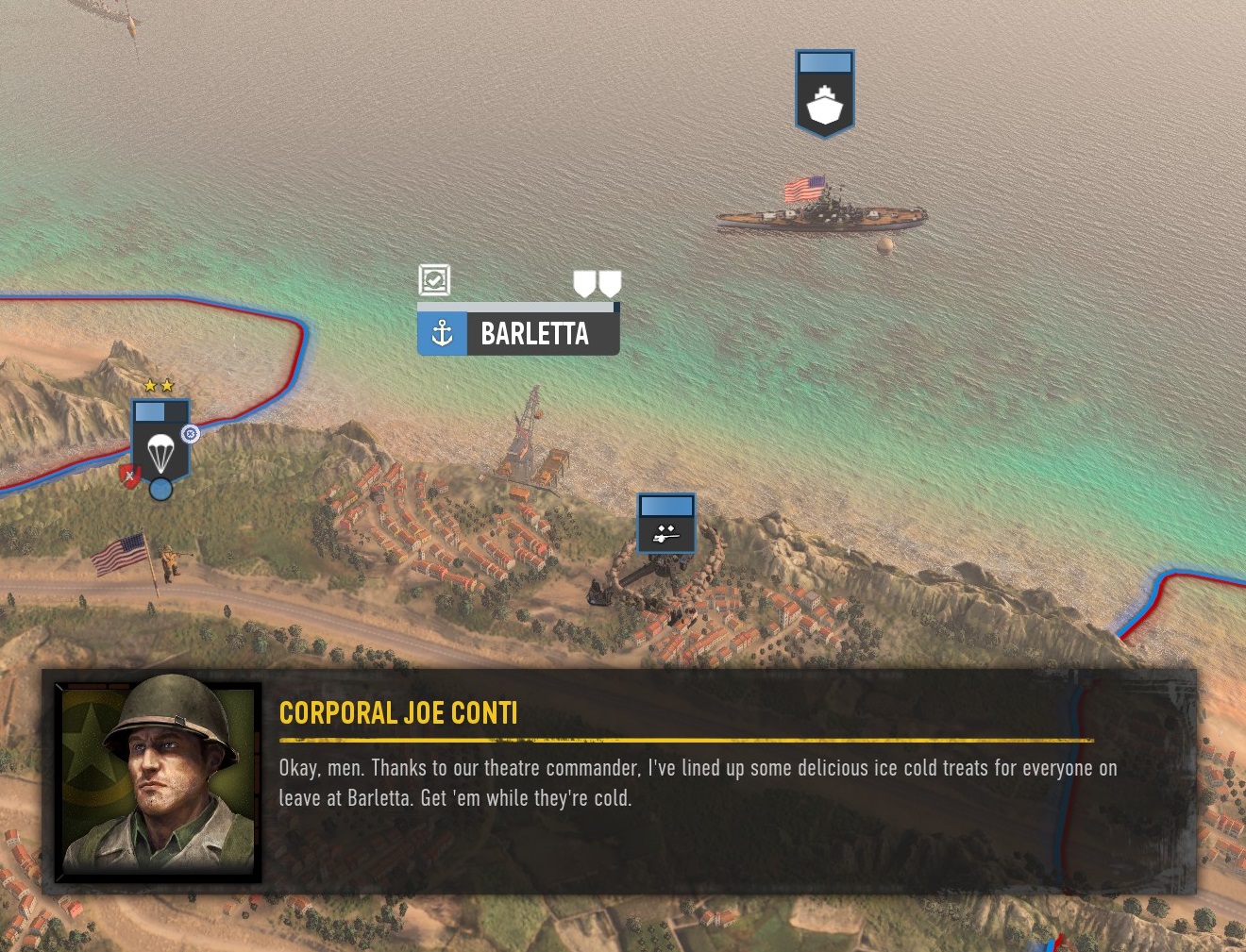 Move your damaged army into the city and recieve another one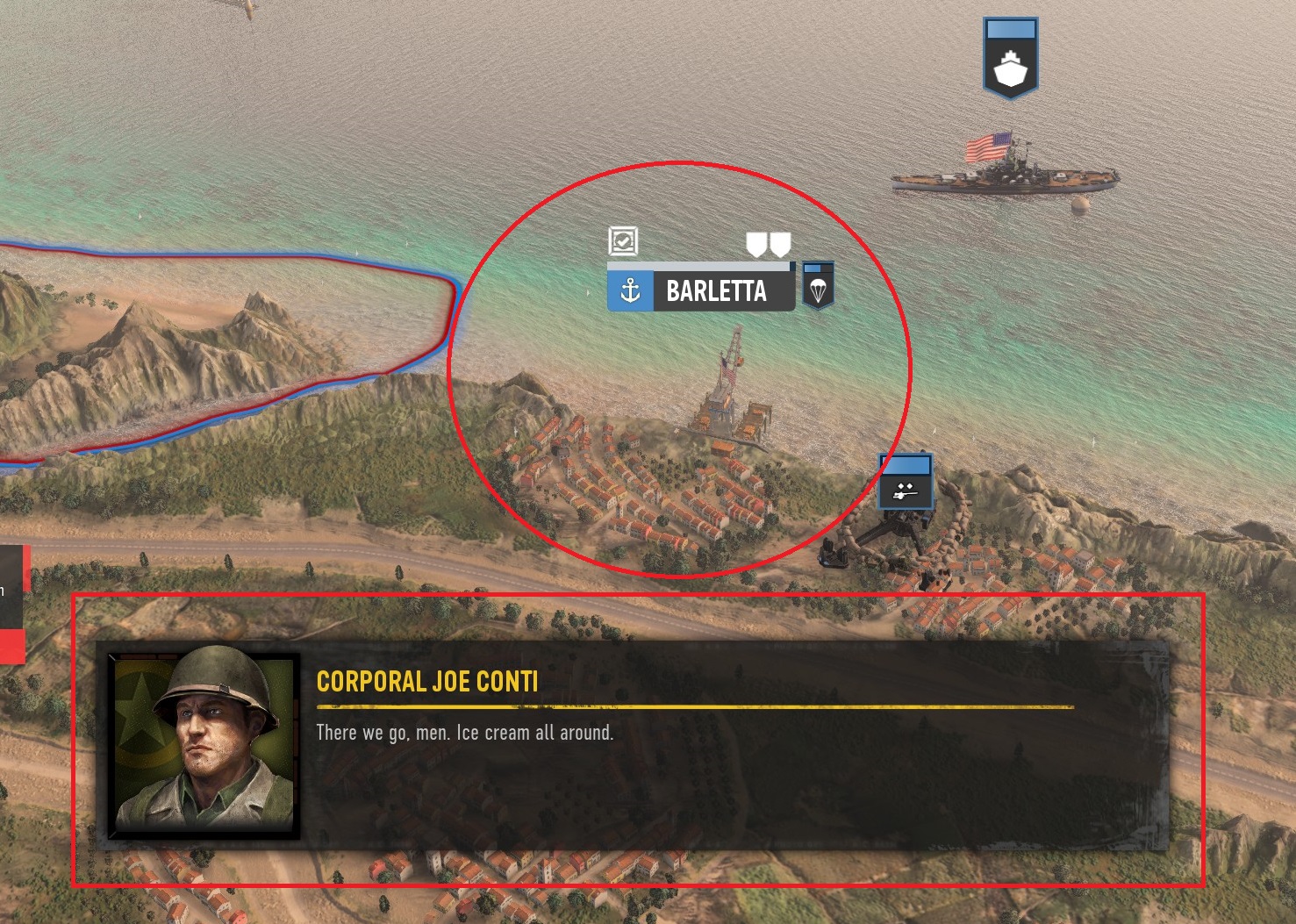 Step 7: End your turn and the achievement (should be) yours
BTW this freaking ice cream din't heal my army anyway. Well, at least I got the achievement.
That's everything we are sharing today for this Company of Heroes 3 guide. This guide was originally created and written by corovaner_m. In case we fail to update this guide, you can find the latest update by following this link.
If you believe that any of the content on this site violates your rights, including your intellectual property rights, please contact us immediately using our contact form.