Title: Spiral Knights
Release Date:
Developer:
Publisher:
How to get Java 19 working for Spiral Knights. Might help with performance for some.
The Steps
All materials can be found at this github repo.
If you have 4GB or more, download
https://github.com/The-File/SK-Fixed/blob/main/Windows.zip
Otherwise, download:
https://github.com/The-File/SK-Fixed/blob/main/Windows%20-%20Low%20Memory.zip
Go to your SK installation folder, rename the existing java_vm to something else to back it up.
Extract one of the the zips linked over the the SK installation.
Download Java 19 from https://jdk.java.net/19/ and rename the jdk-19 folder from it as java_vm and place where your old java_vm folder was.
Warning: This most likely breaks Knight Launcher, as it patches files like get down.
This also overwrites existing extra.txt files with one necessary to get java 19 working.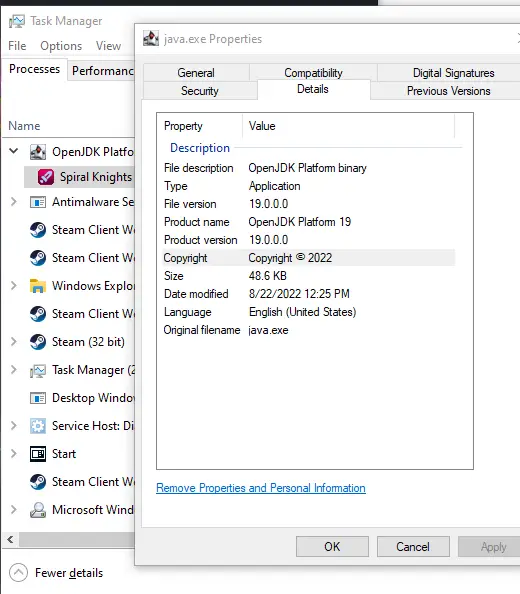 That's everything we are sharing today for this Spiral Knights guide. This guide was originally created and written by ♪ Potatooo ♪. In case we fail to update this guide, you can find the latest update by following this link.
If you believe that any of the content on this site violates your rights, including your intellectual property rights, please contact us immediately using our contact form.