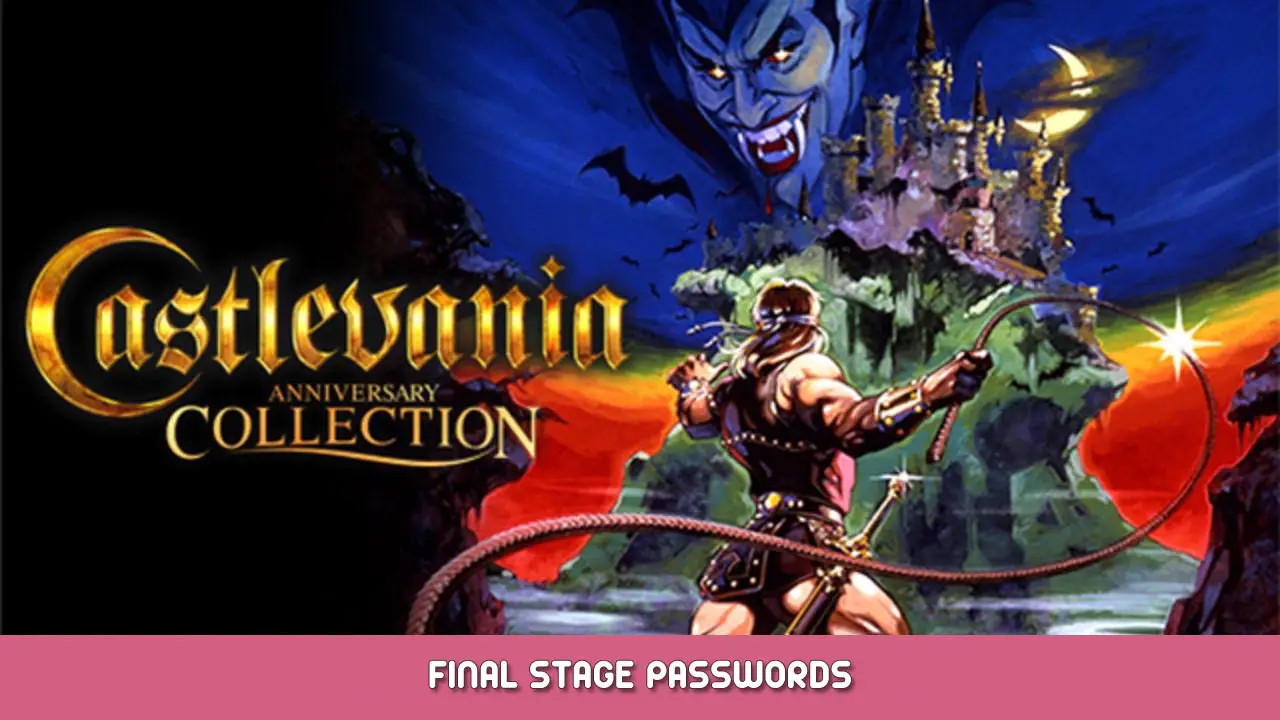 Passwords for "most" of the Castlevania games.
Intro
For those familiar with emulation, this is a pretty easy set of achievements to get. With the exception of Castlevania 1 and Castlevania The Adventure, you can use passwords to get to the final stages of every game. You will have to grind those games and I emphasize grind for Castlevania The Adventure. However with save state, you can complete the game without getting hit. There are plenty of playthough videos on Youtube and I got these passwords from various places that I will credit. The point to this guide is to save time in searching each individual game for passwords like I had to. Kid Dracula's password only goes to level 7. You will have to grind levels 7,8, and 9 to beat the game. It's a fun game so it's not that bad. Kinda reminded me of the old Tiny Toons games a bit.
NOTE:I acquired the Kid Dracula password from sinstar here in the Steam guides. Be sure to swing by their guide and give them a thumbs up and award for their contribution.
WARNING! BE SURE TO MAKE A SAVE STATE EITHER BEFORE OR IMMEDIATELY AFTER THE FINAL HIT OF THE FINAL BOSS!
Castlevania
As I said, you will need to play through this game. No shortcuts except for save state.
Castlevania 2 Simon's Quest (PAL)
(Maxed Level, Inventory, Best Ending)
*UNTESTED*G9JV 4TBQ P5QV 3T7Q
Castlevania The Adventure
No Passwords are available. This is the hardest of them all in my opinion. I tip my hat to those that beat this on the Gameboy because I never could. Luckily there are only 4 stages but as I said, it's a grind.
That's everything we are sharing today for this Castlevania Anniversary Collection guide. This guide was originally created and written by BaneKing. In case we fail to update this guide, you can find the latest update by following this link.
If you believe that any of the content on this site violates your rights, including your intellectual property rights, please contact us immediately using our contact form.