Title: Bomb Rush Cyberfunk
Release Date: August 18, 2023
Developer: Team Reptile
Publisher: Team Reptile
This guide provides a comprehensive walkthrough to locate all collectibles in Bomb Rush Cyberfunk. These collectibles include outfits, graffiti, music, skateboards, skates, and bikes. By following this guide, you'll be able to track down and gather all these items in the game.
HIDEOUT
Graffiti
Blocky
Vibrations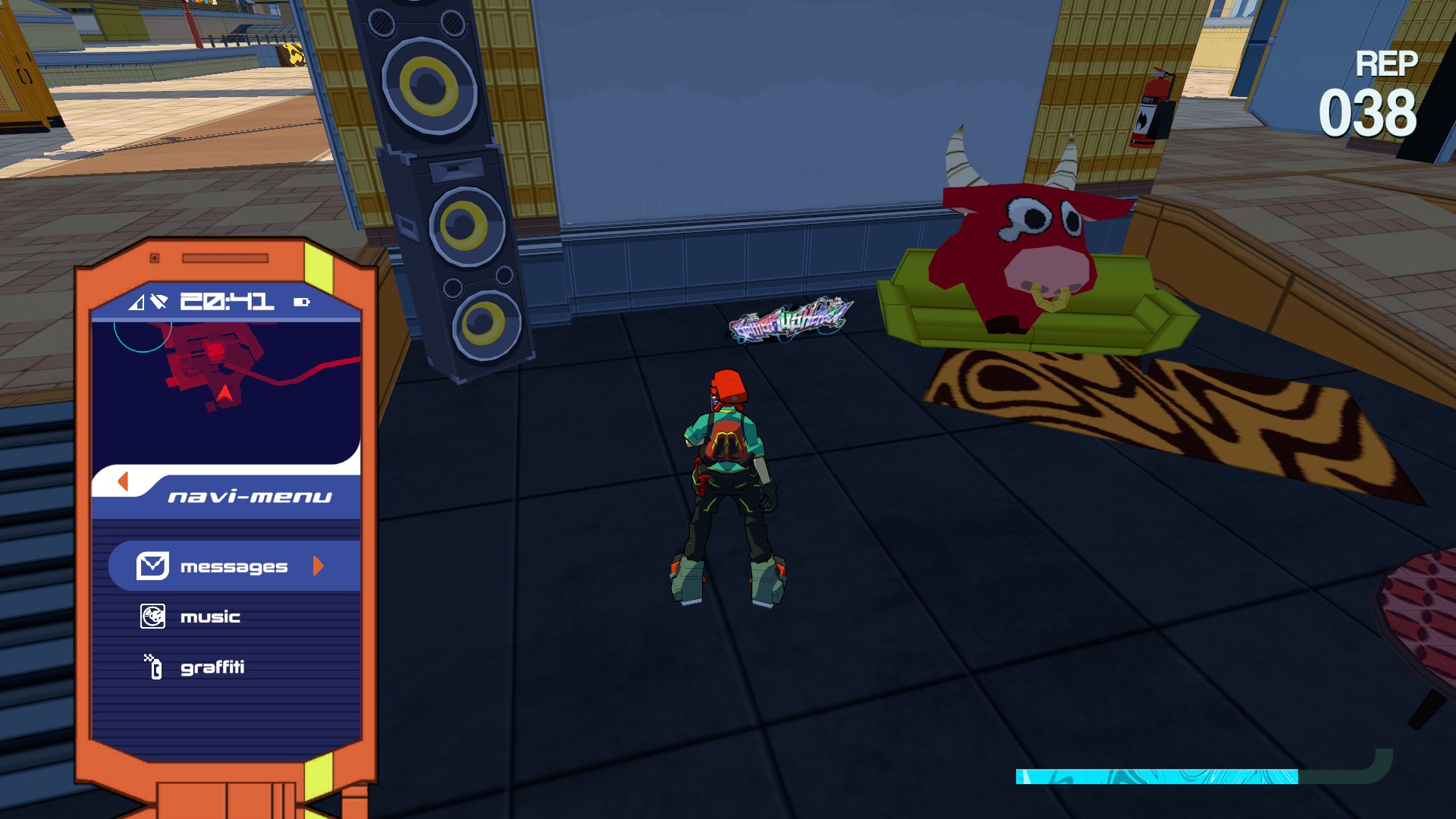 Infinity
in a hidden room, slide behind a couch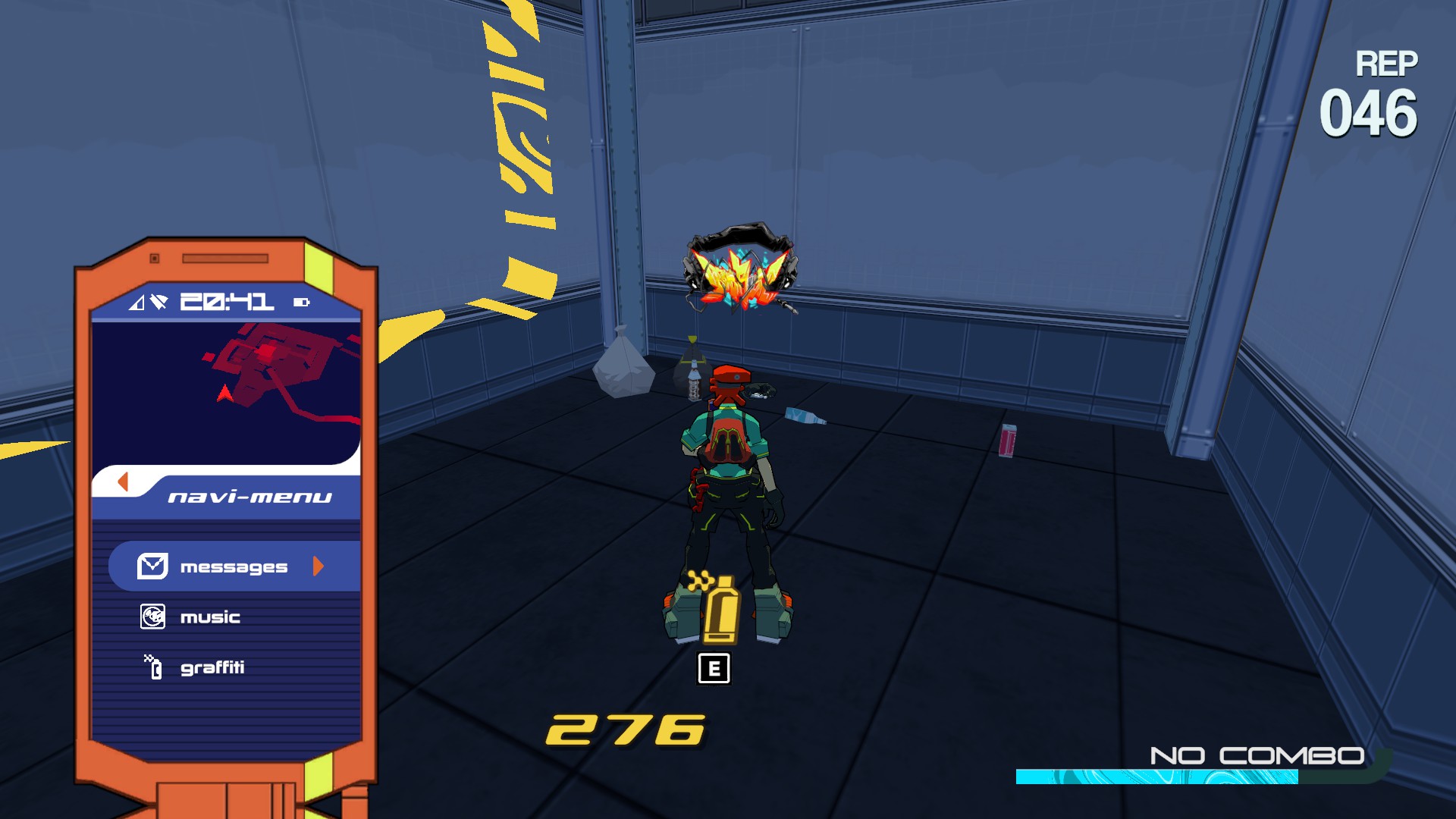 Stacked Symbols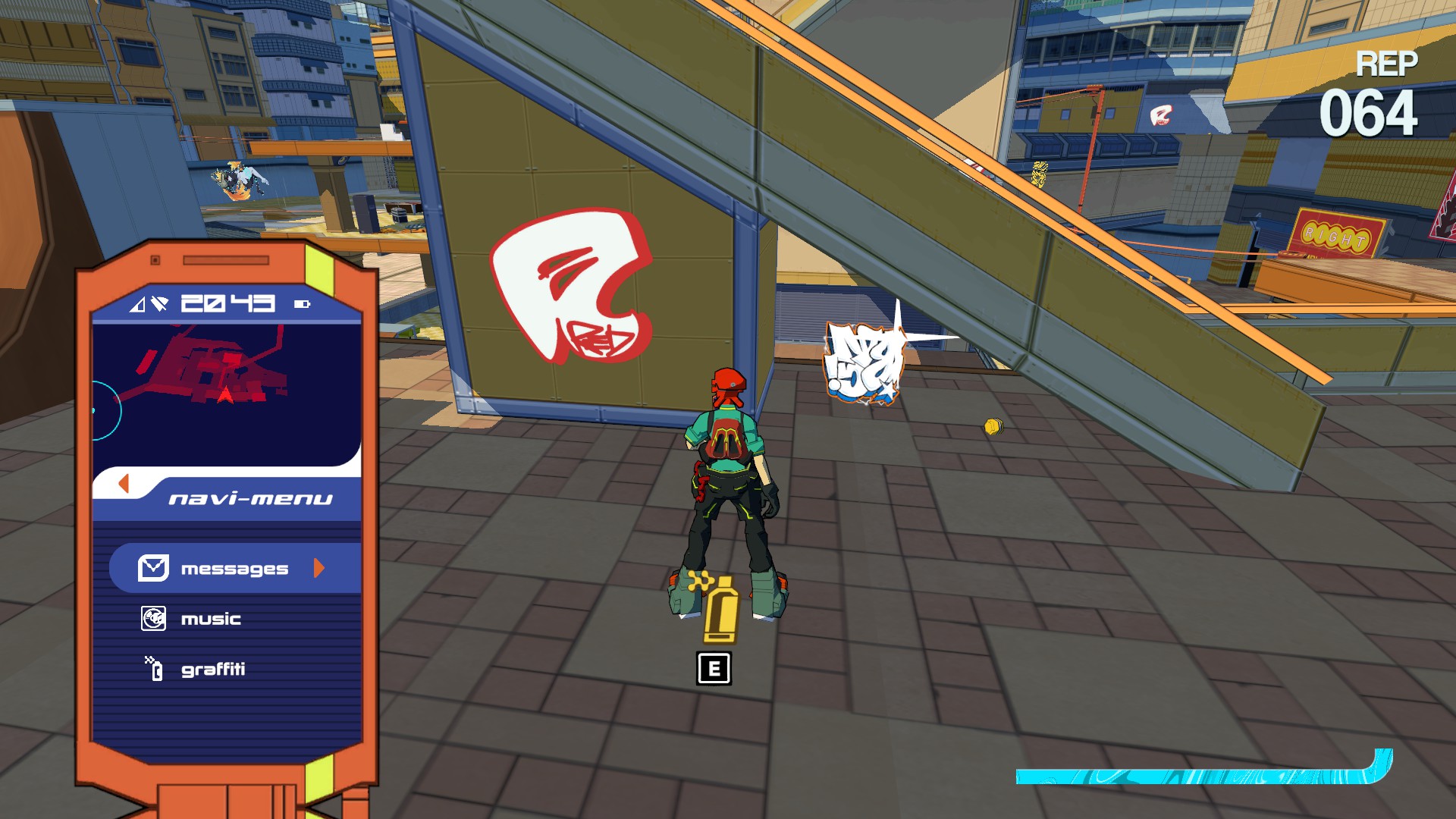 Music
Condensed Milk
above ramps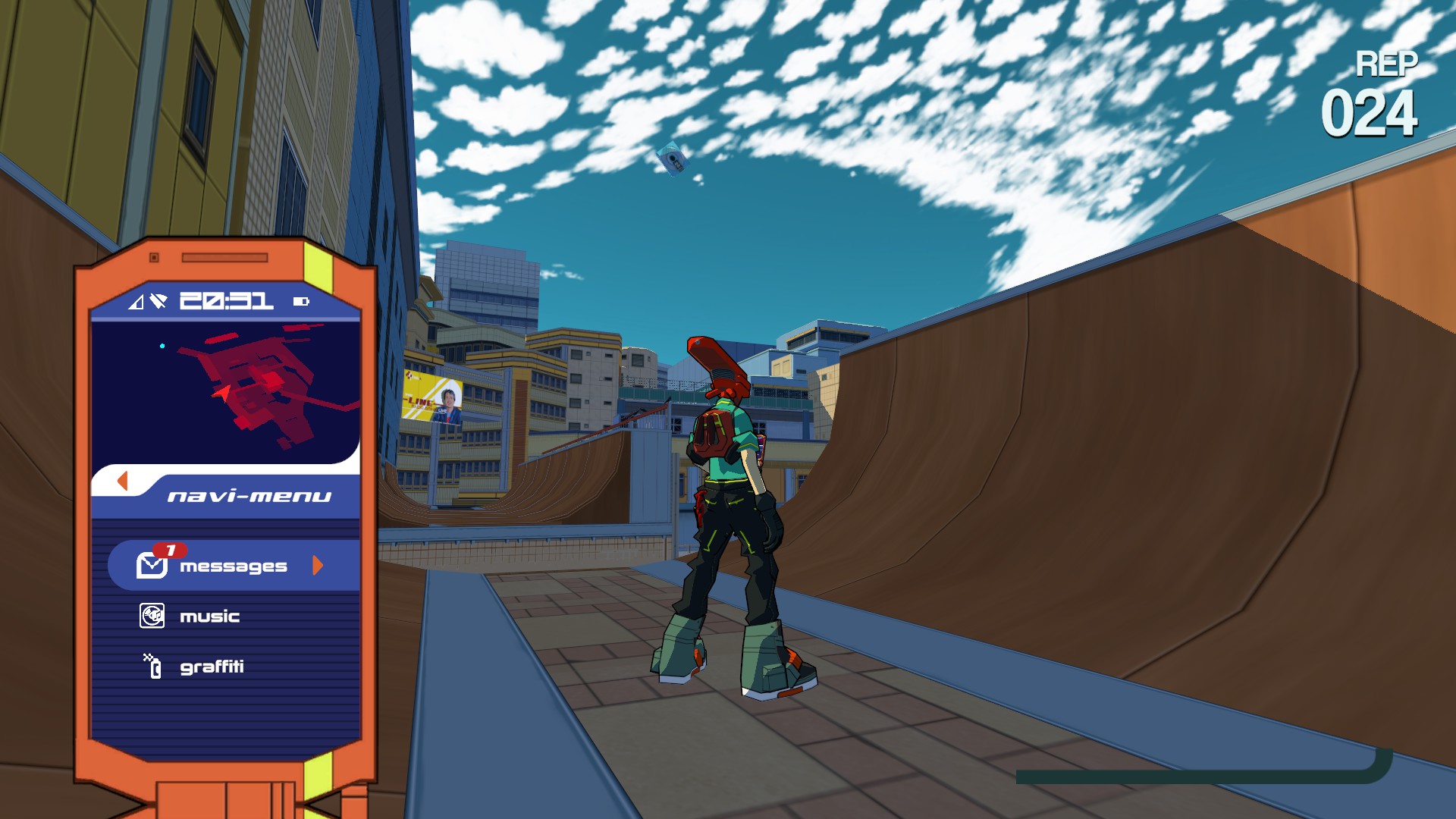 Light Switch
On the roof reachable by jumping from ramps on billboard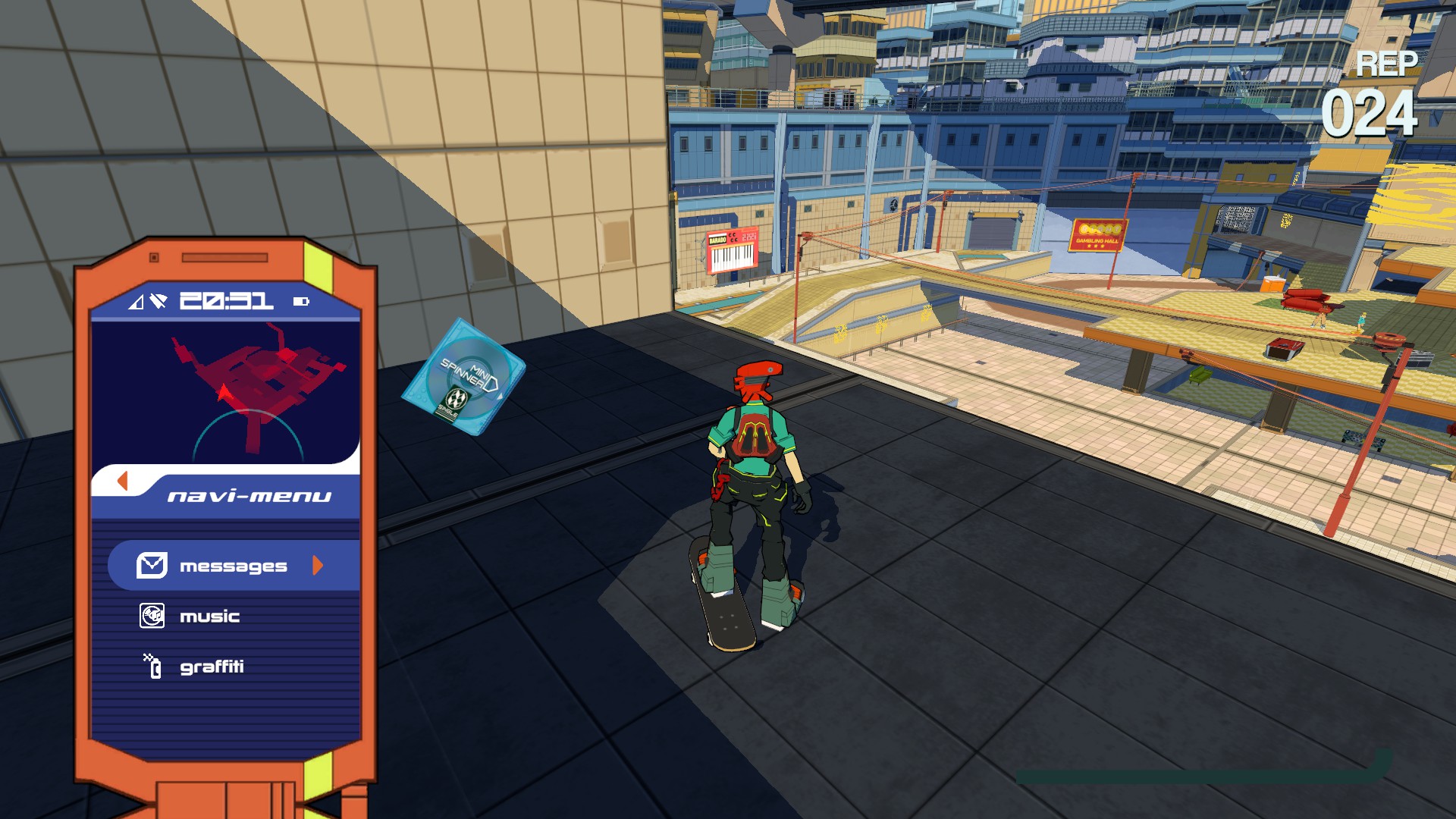 Morning Glow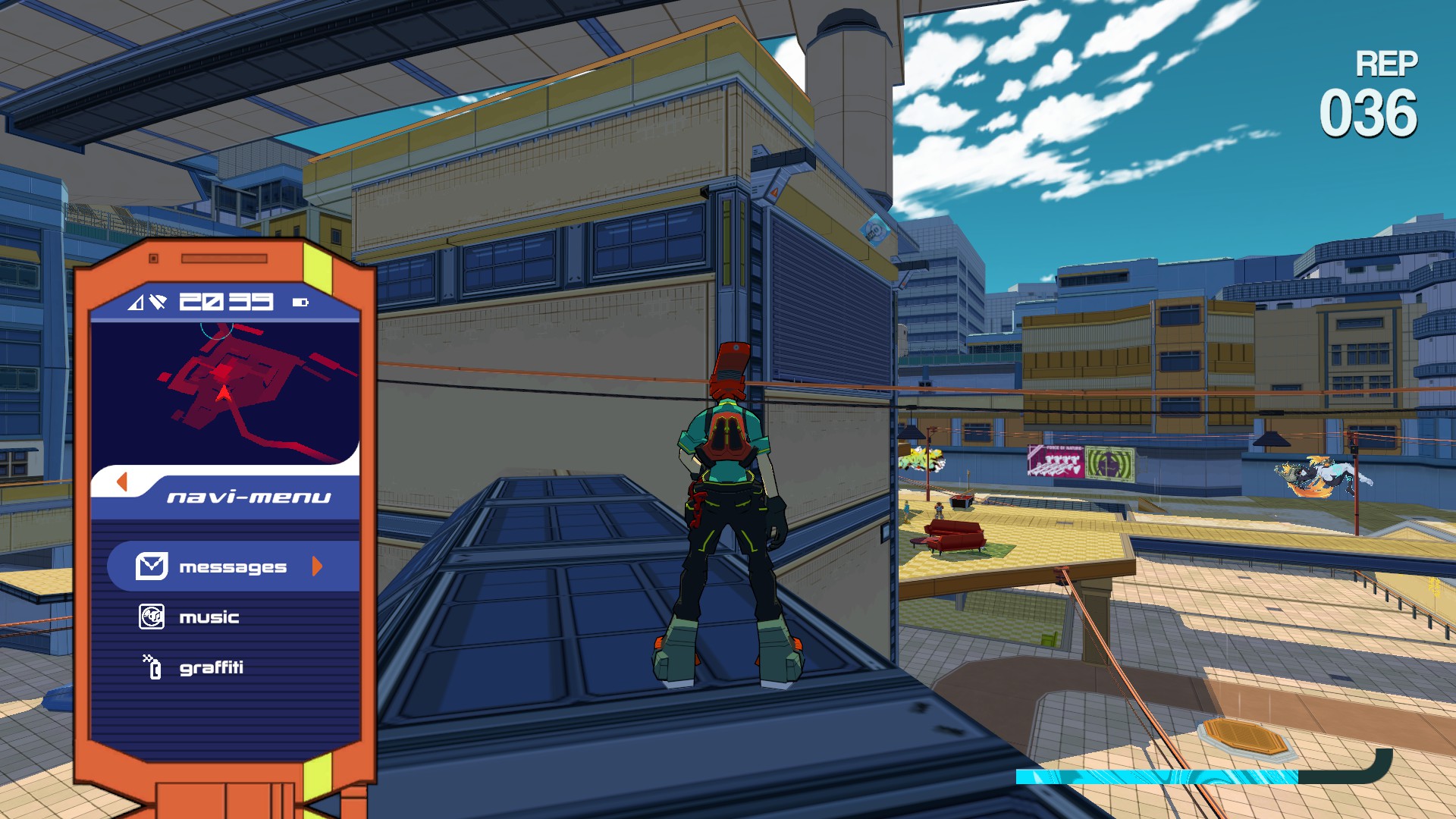 Skateboards
Terrence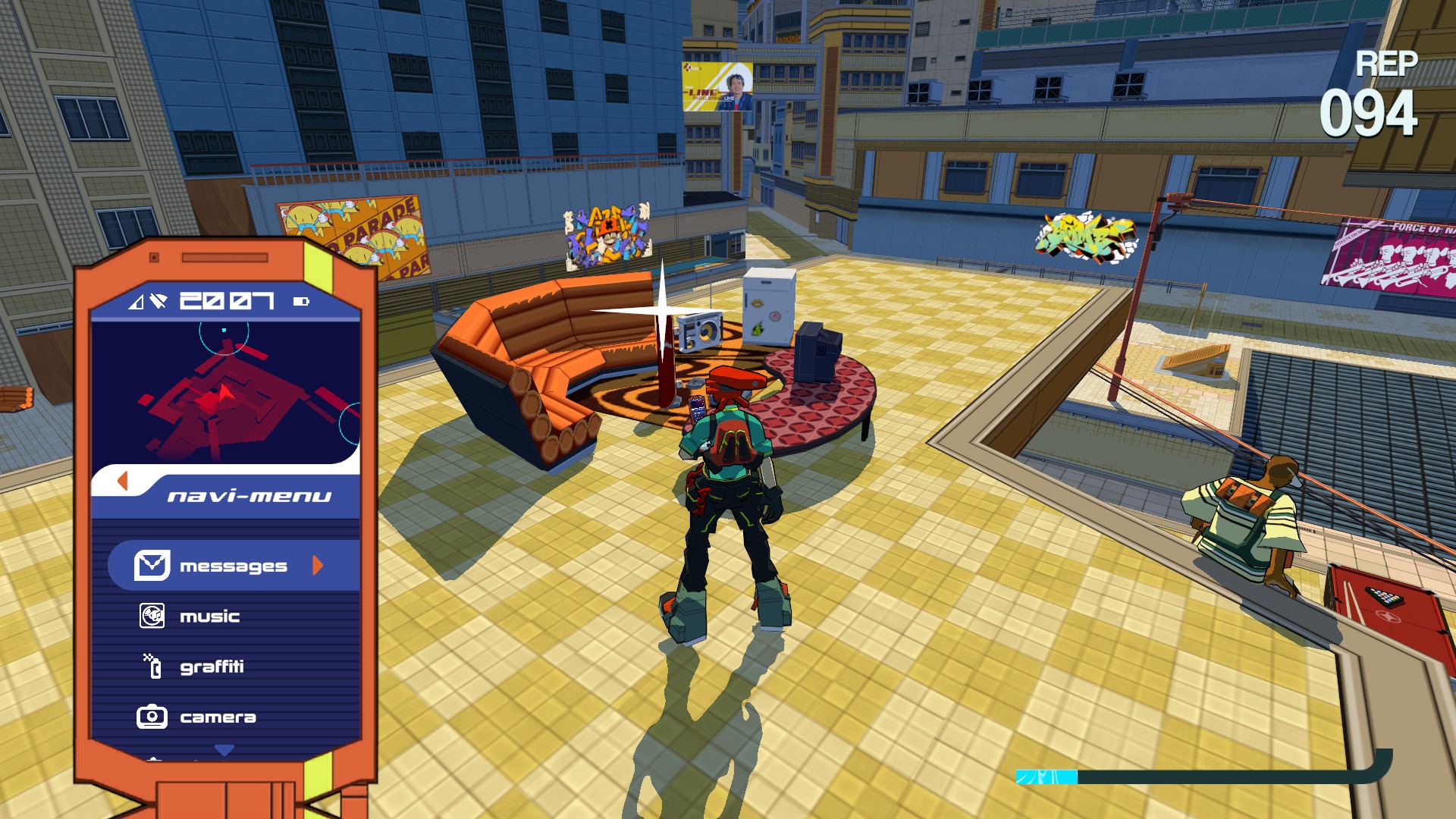 Devon
bike garage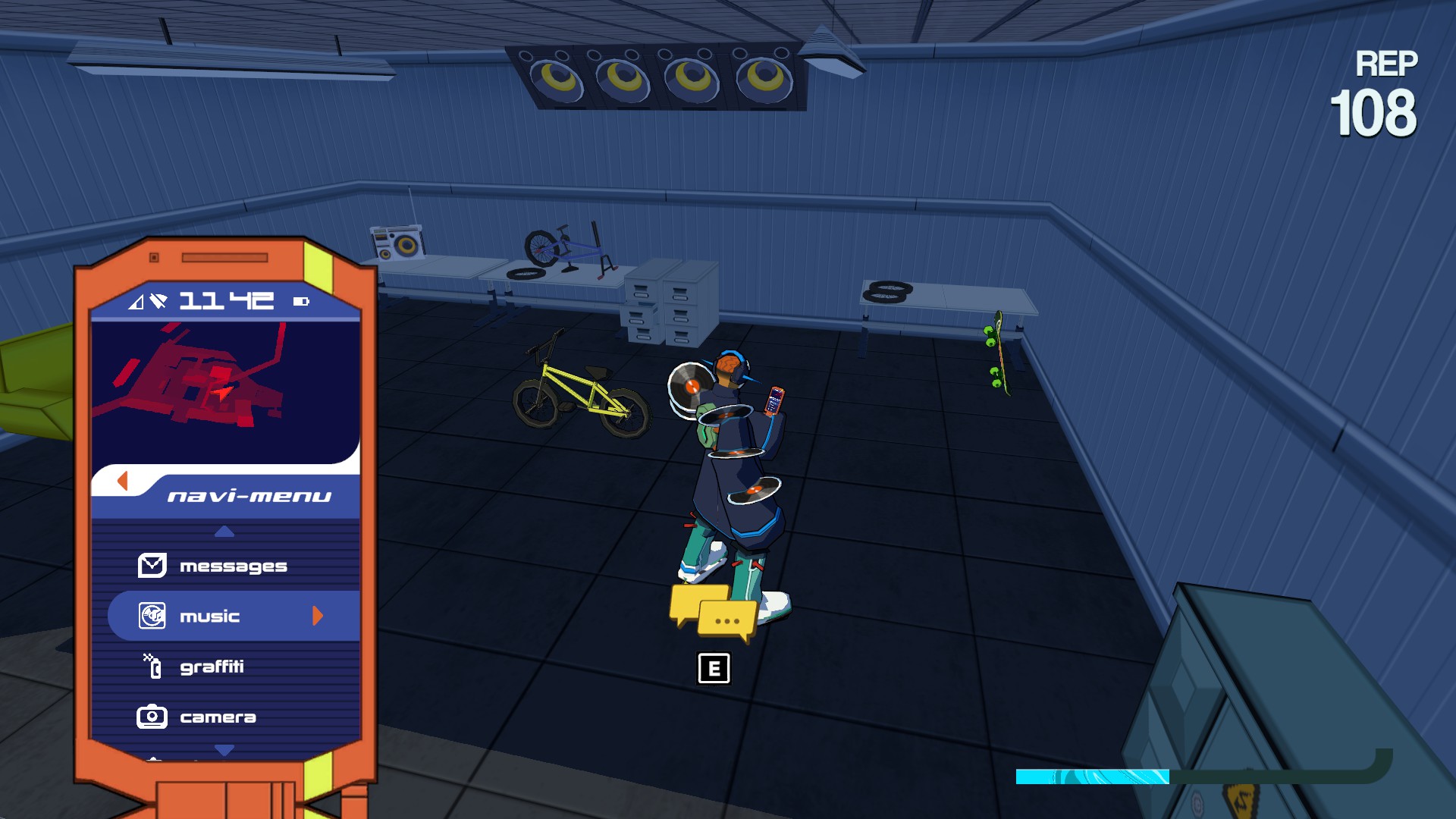 VERSUM HILL
Graffiti
Zona Leste
Story reward (Franks)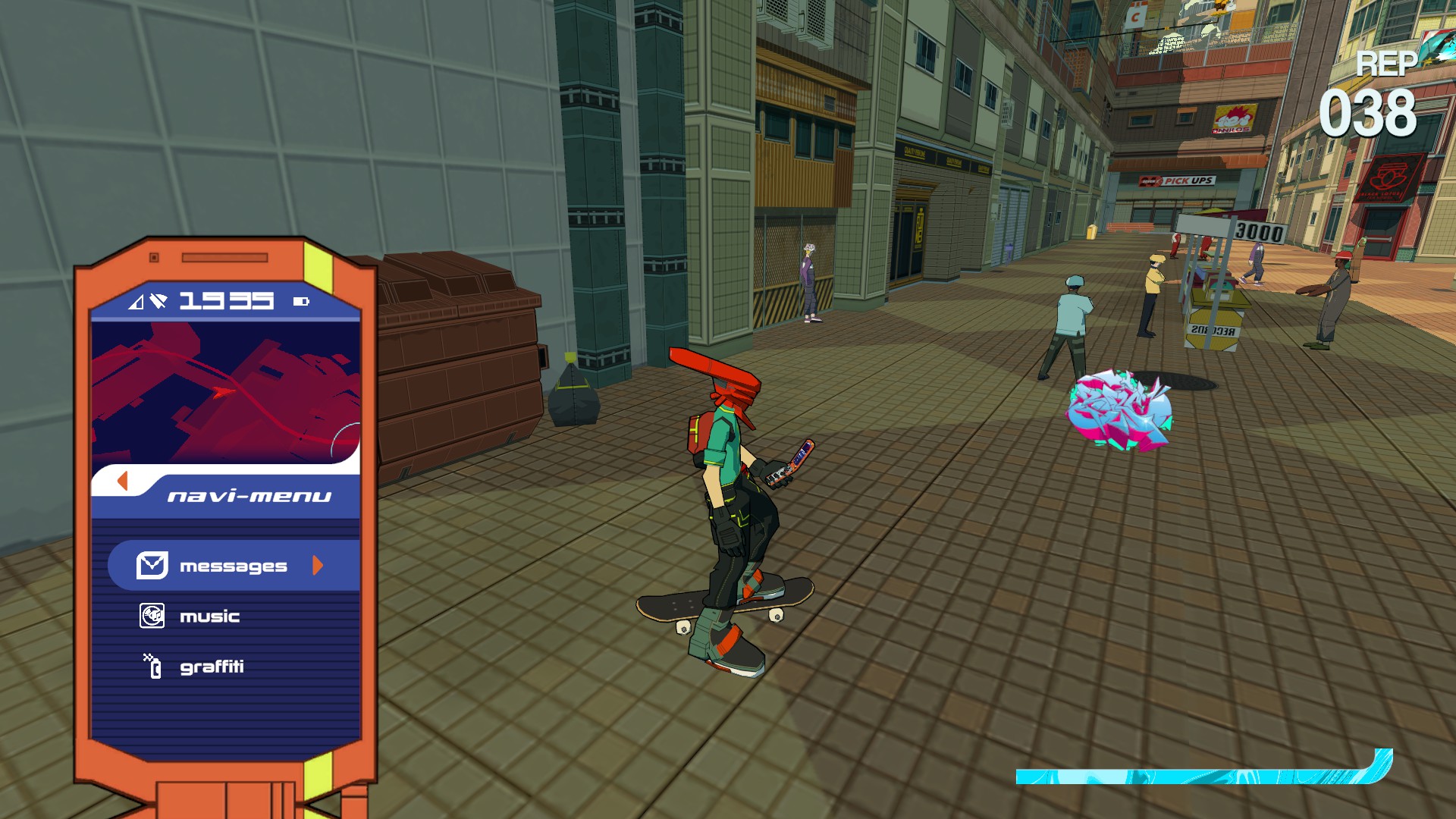 Vom'b
Story reward (Franks)
Messenger Mural
Story reward (Franks)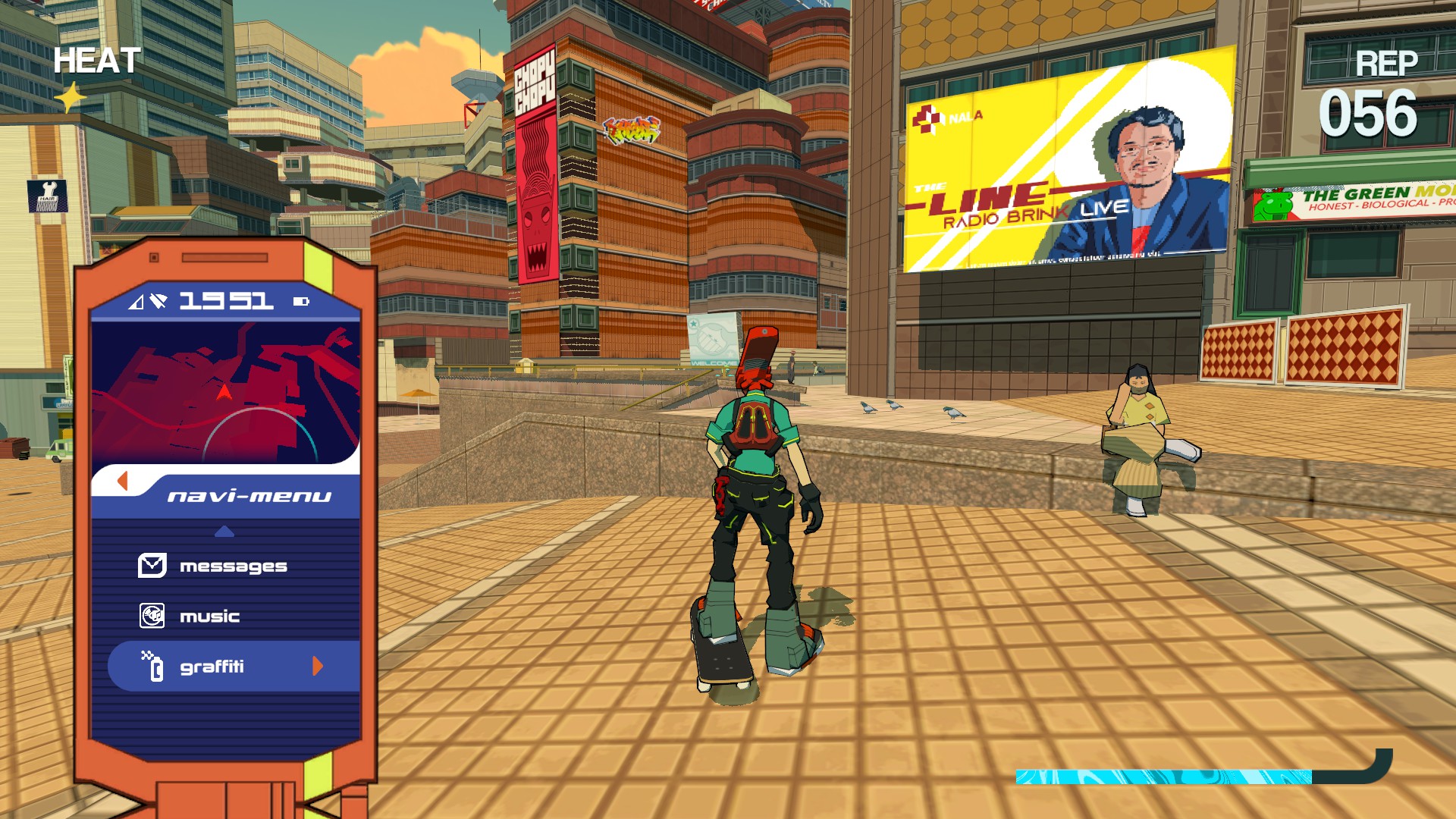 Pico Pow
Jump through the window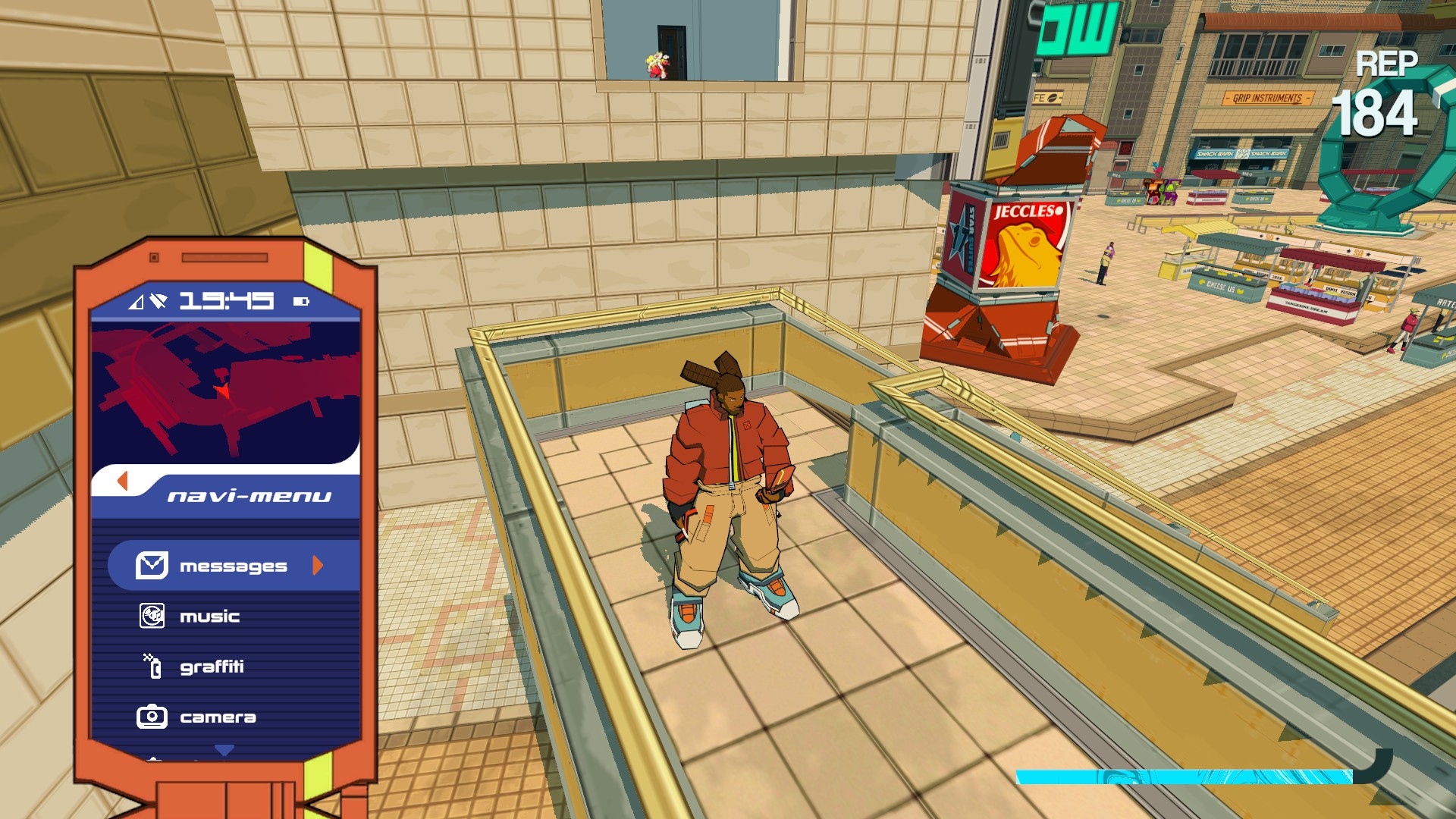 JD Vila Formosa
Boost through glass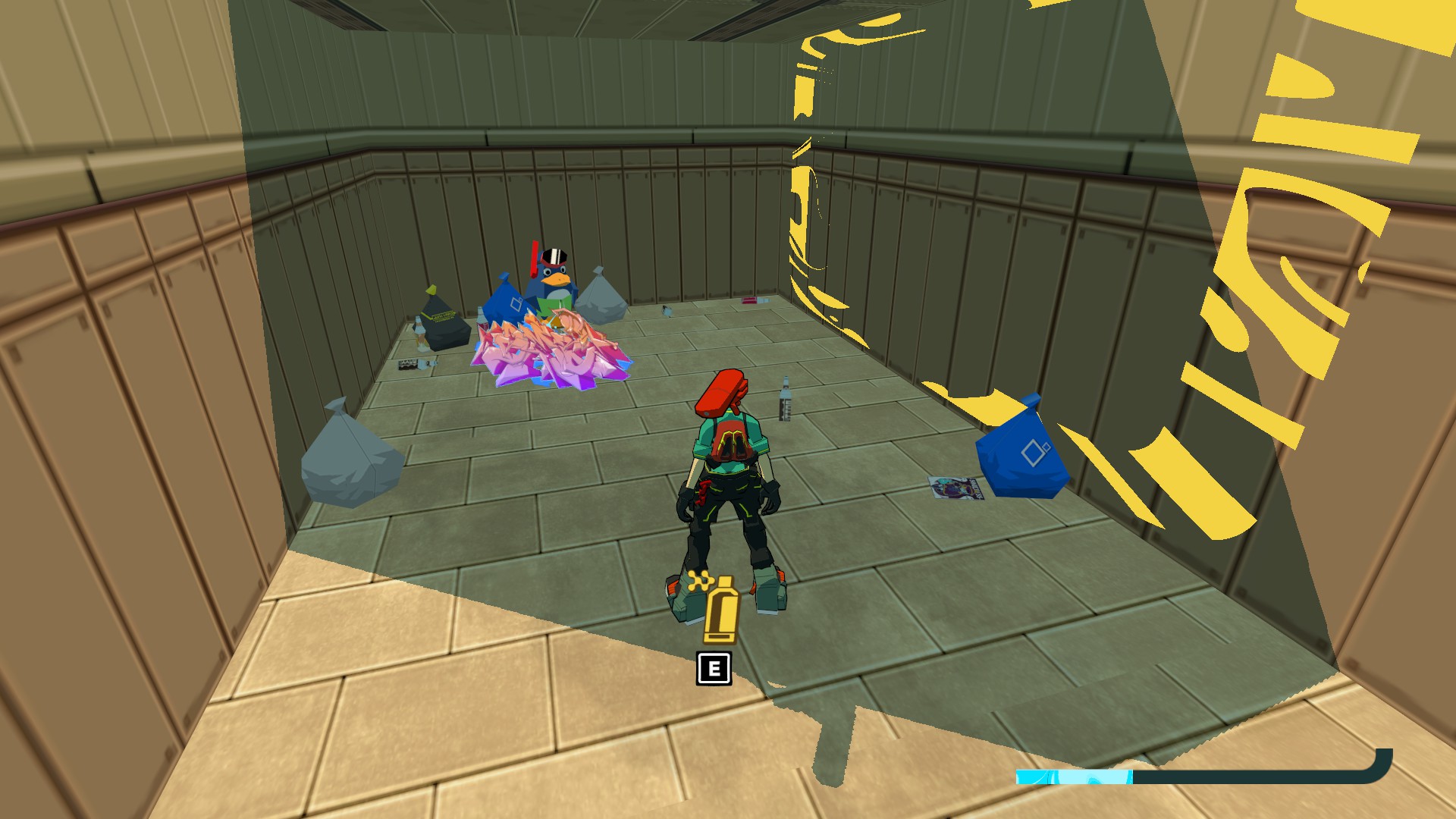 Buttercup
Inside robopost near start of the level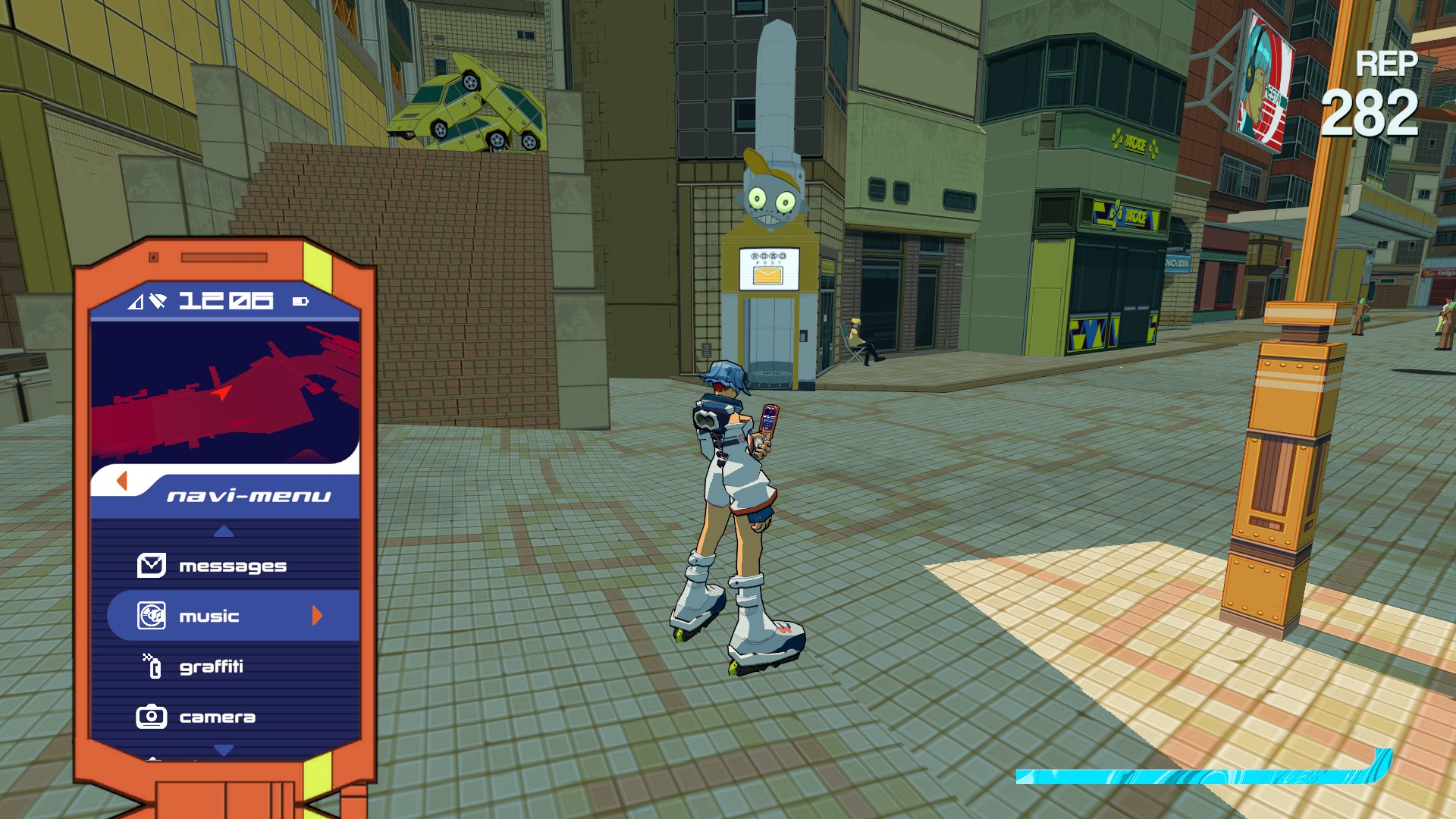 Headphones on helmet on
Slide inside to get it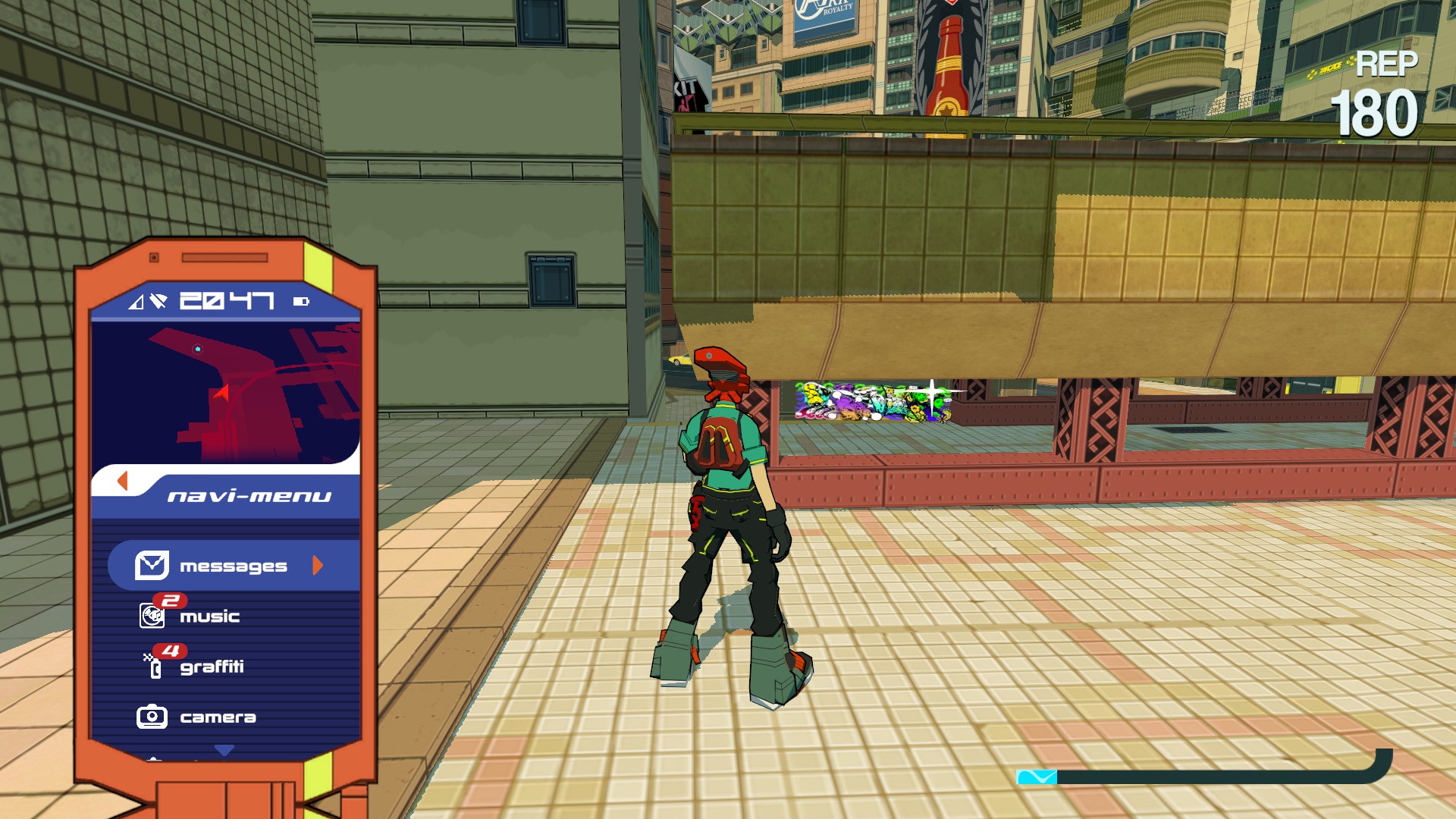 Gamex Upa Abl
Between billboards after snakes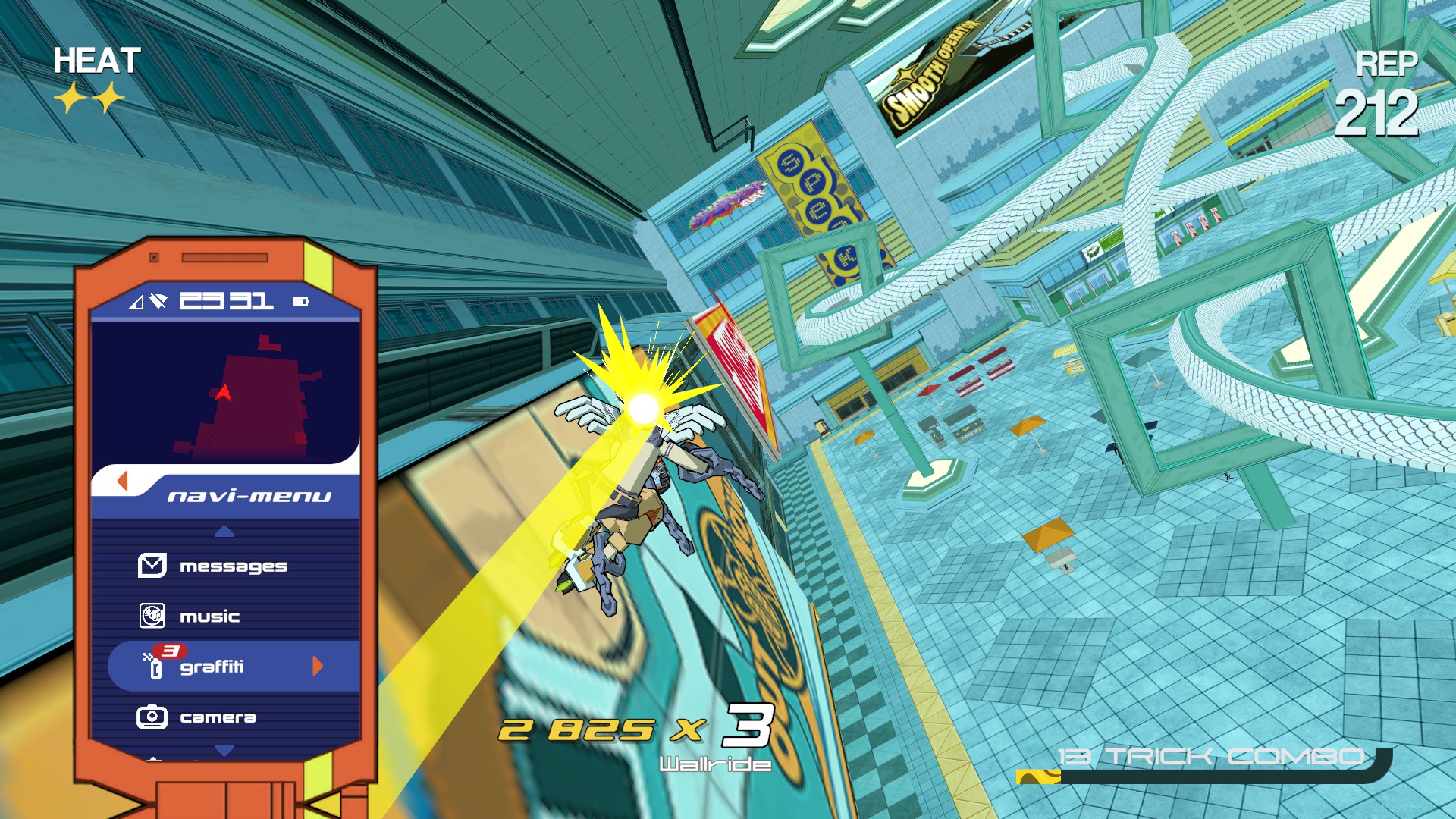 Music
Next To Me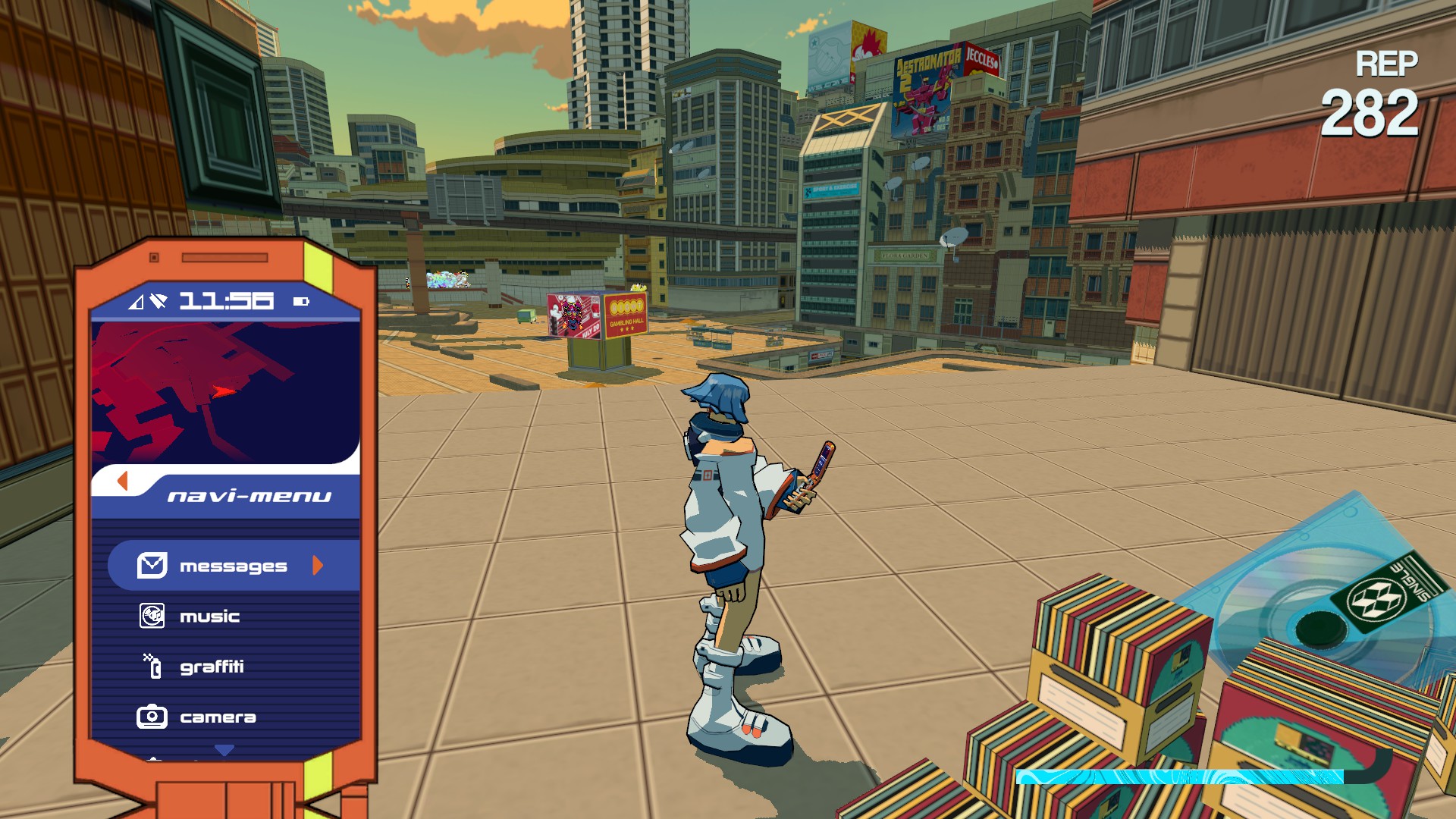 Precious Thing
Follow train into the tunnel to get into train depot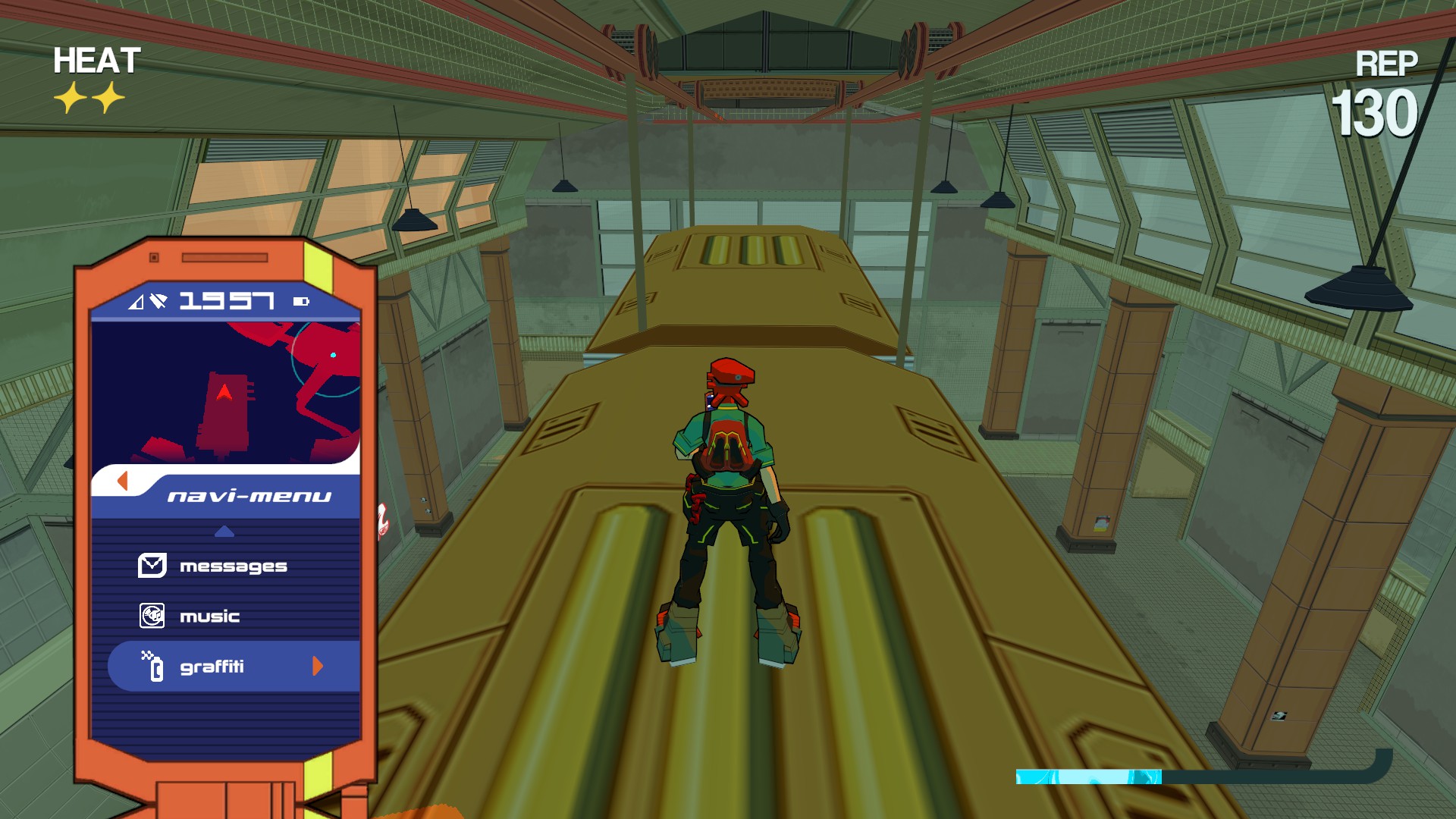 Bounce Upon a Time
Inside robopost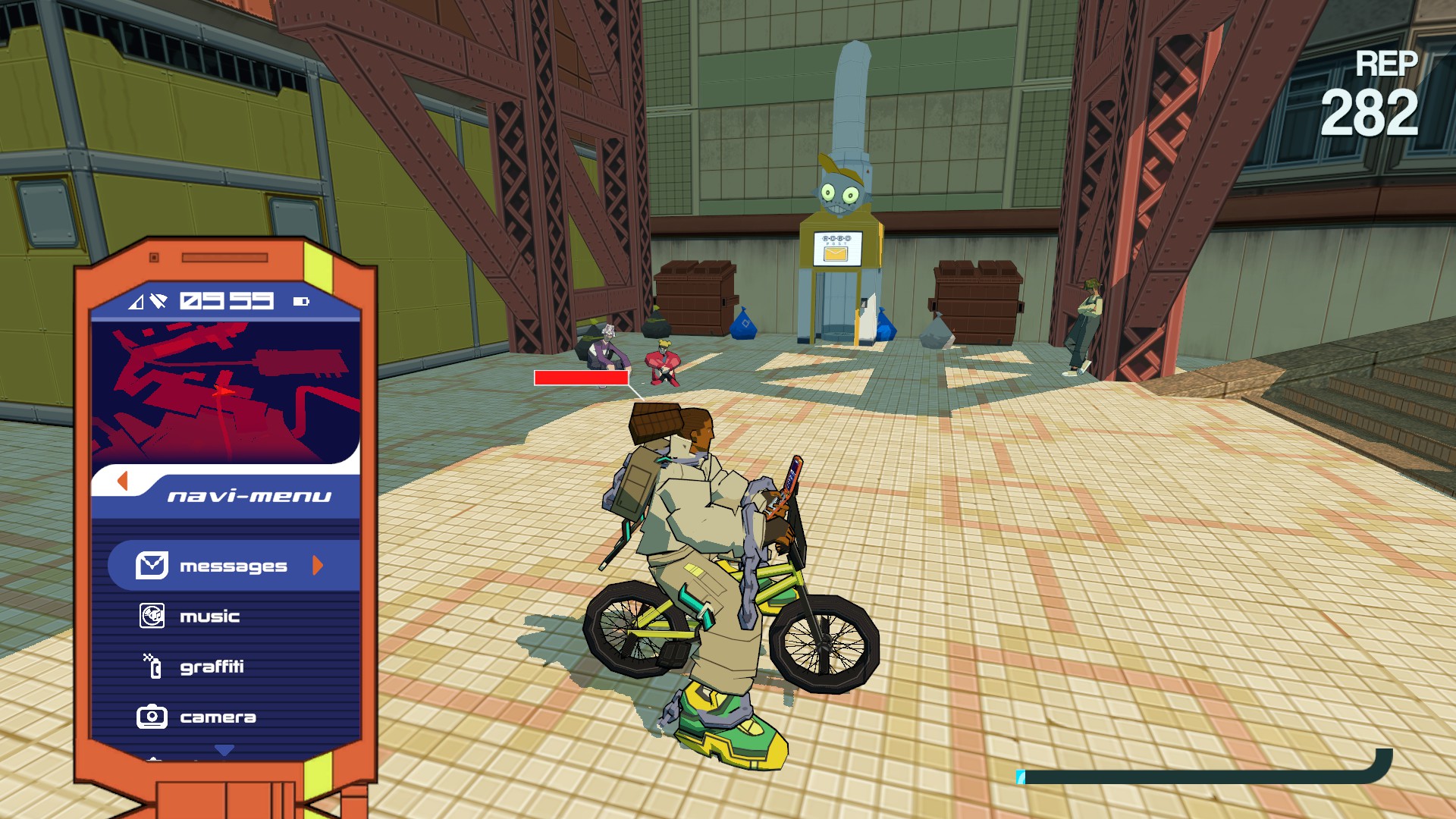 Operator
Inside robopost (basketball court)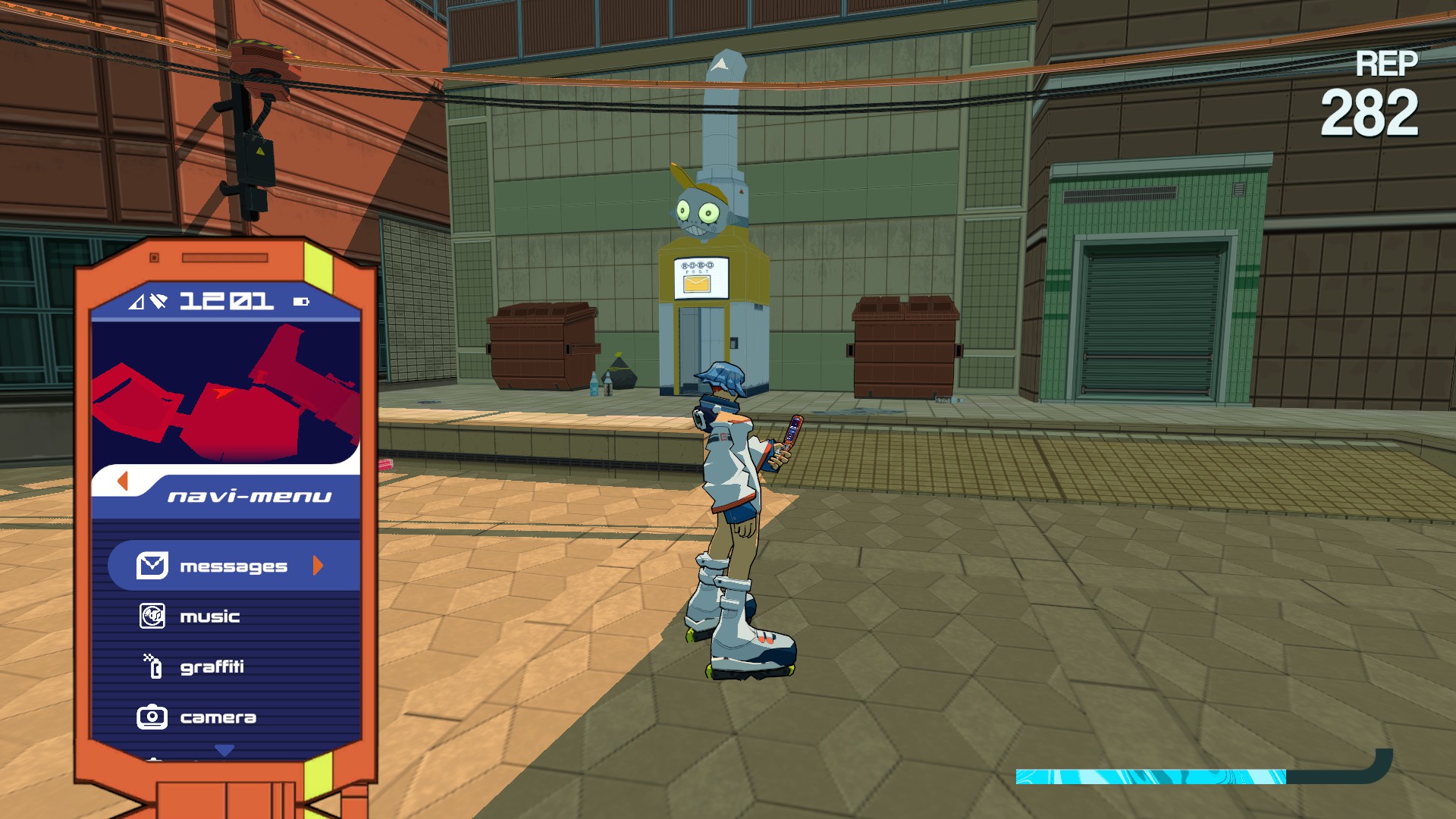 Get Enuf
Jump over the wall right behind basketball court and slide under to get to billboard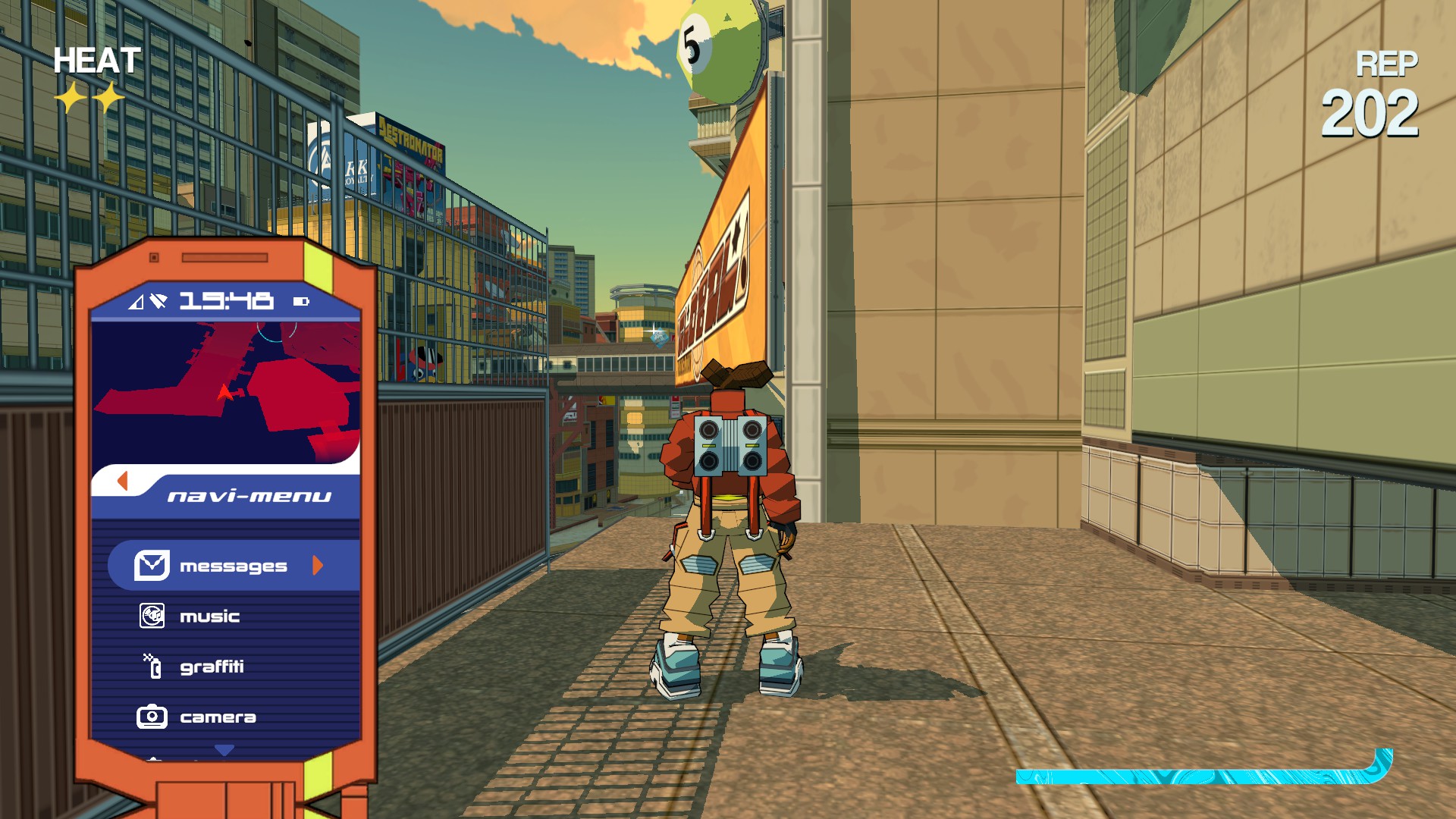 Outfits
Red Autumn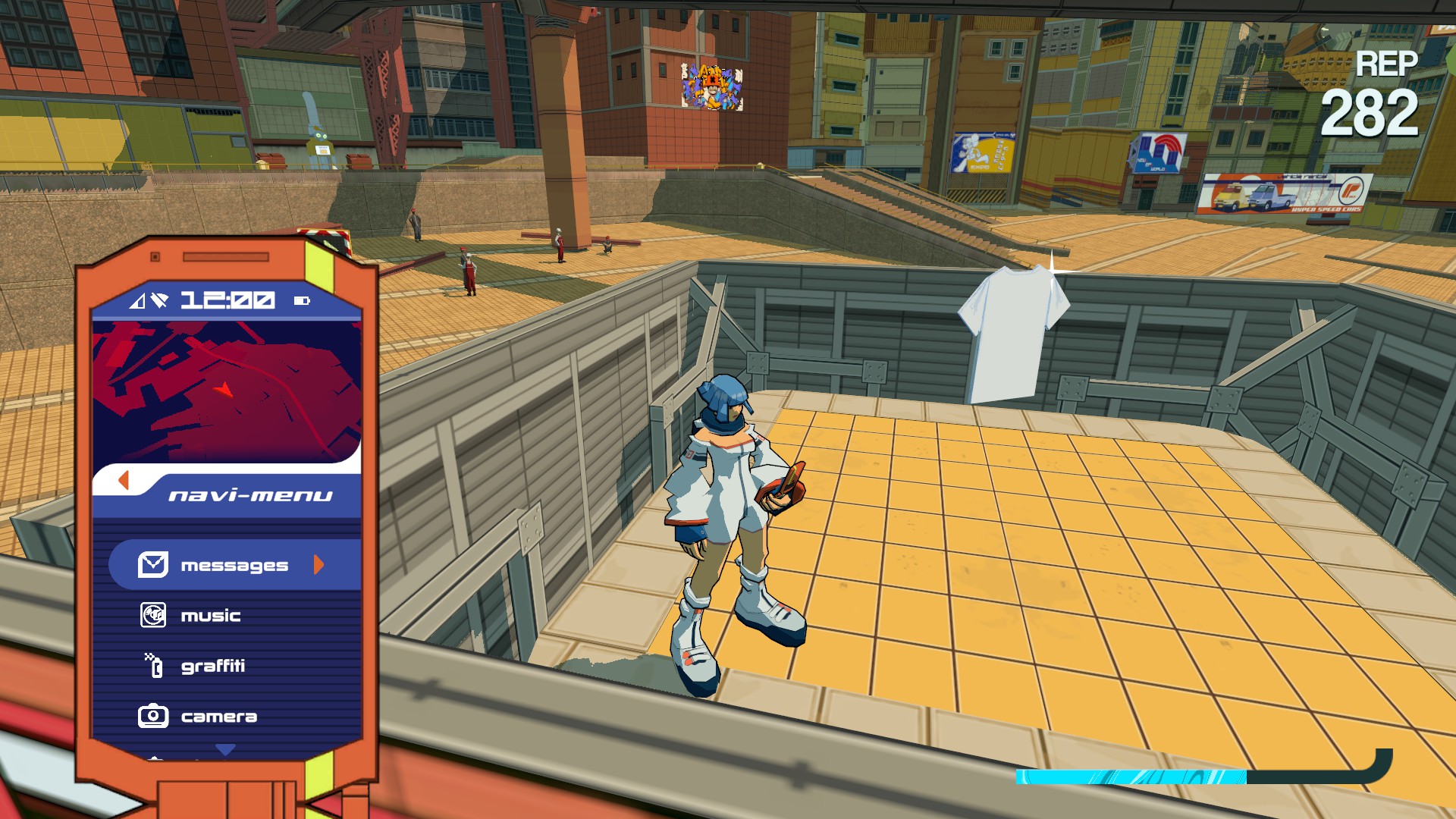 Red Winter
Jump over the fence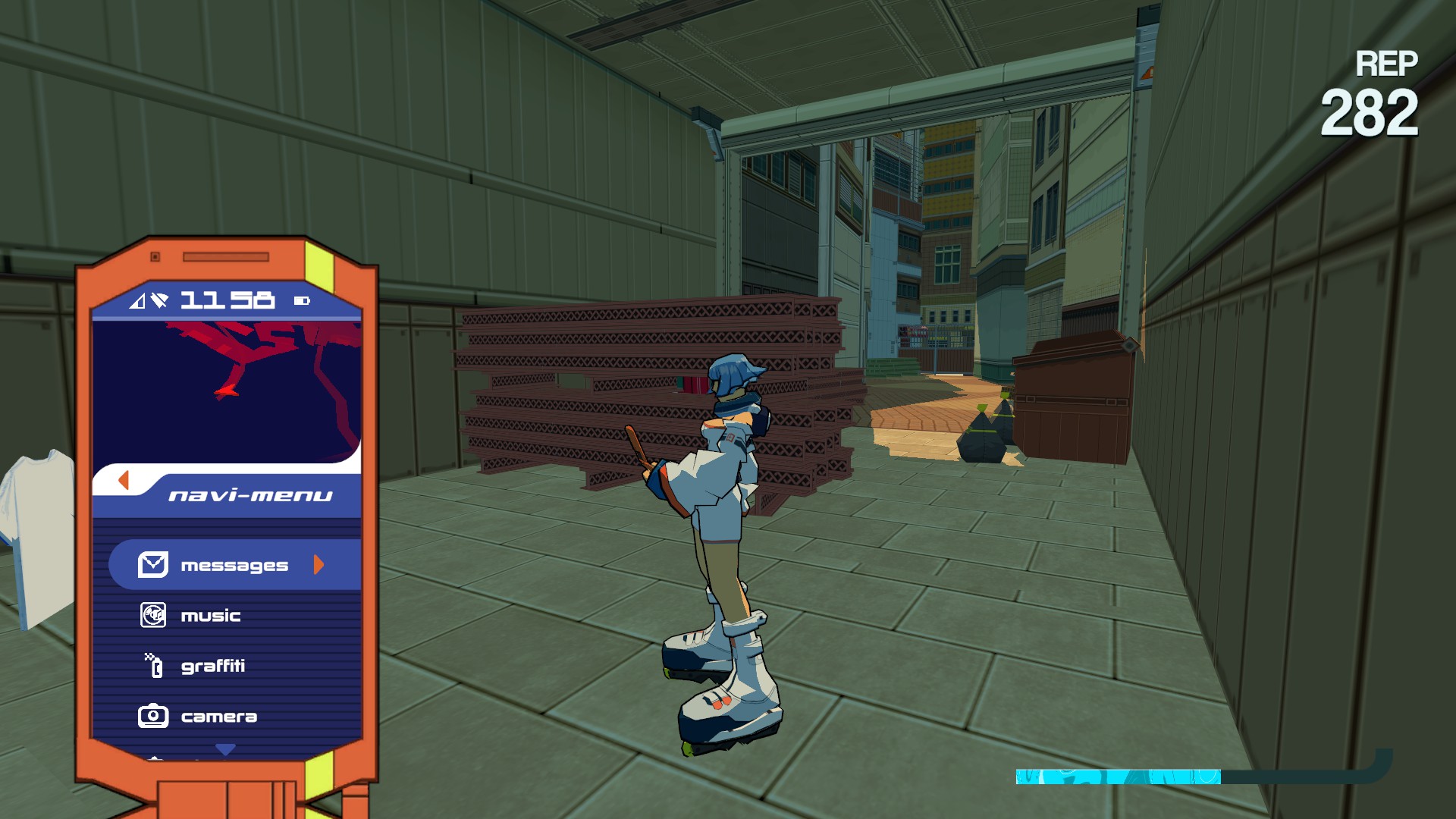 Rave Autumn
Bike door at the start of the level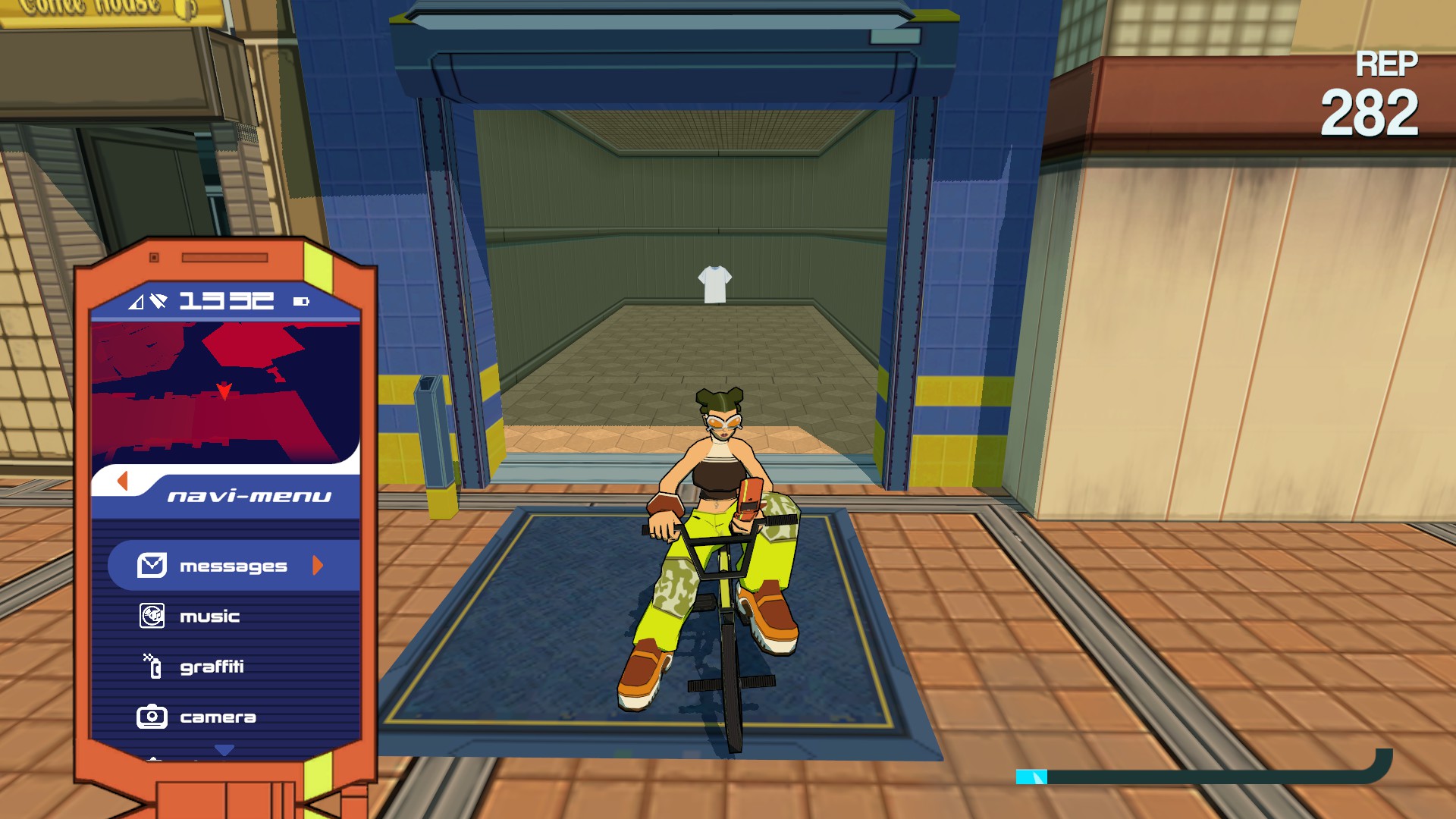 Skateboards
Lazer Accuracy
Find a small alley to the right of the court
Sylk
Slide under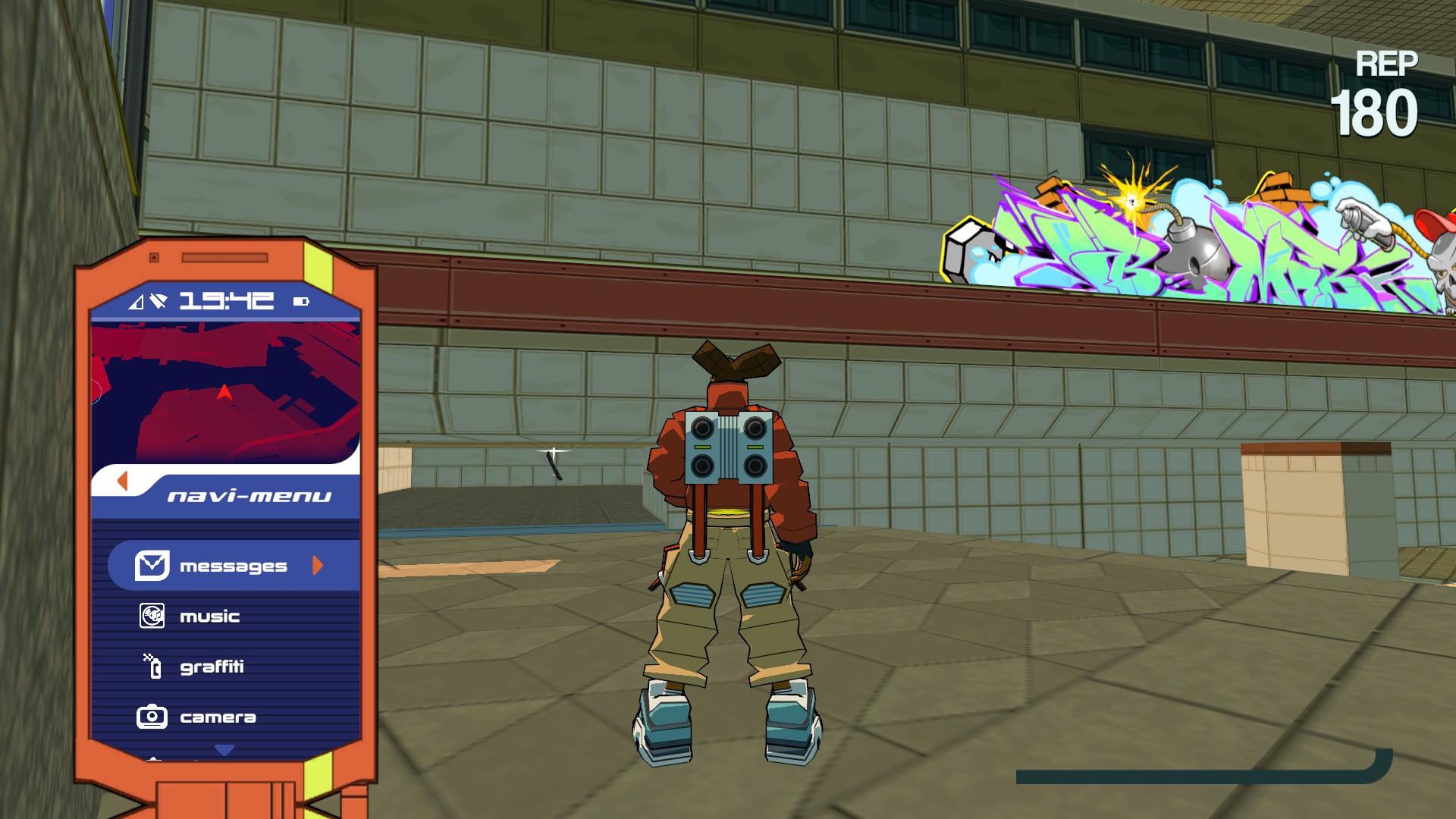 Death Boogie
Follow train tracks
Taiga
In stacked vending machines in bazaar, jump to the left from billboards after riding snake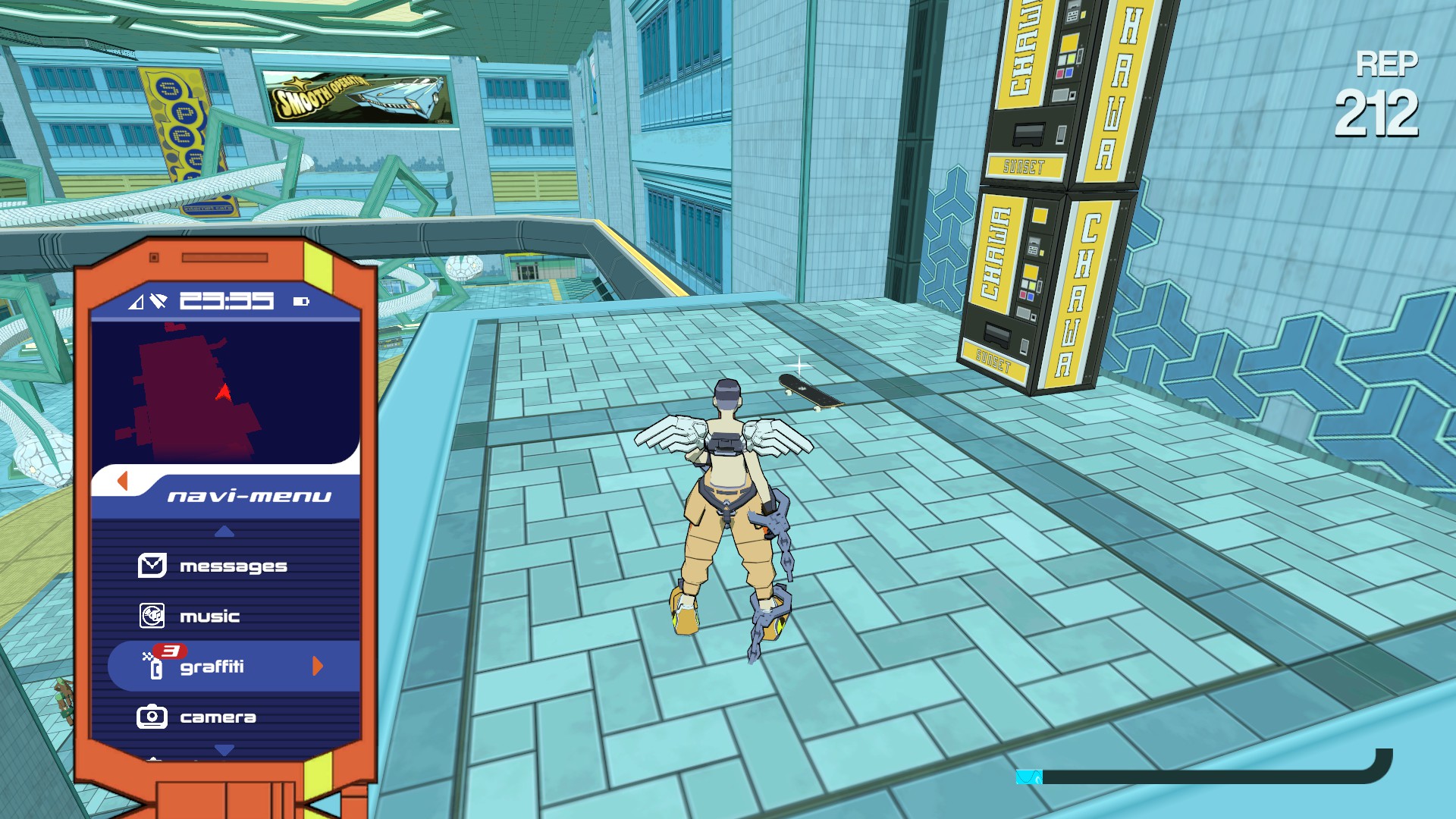 Just Swell
Skateboard on fire hydrant or jump from police turret to get up here, behind billboard
Skates
Strawberry Missiles
Manual with
Skates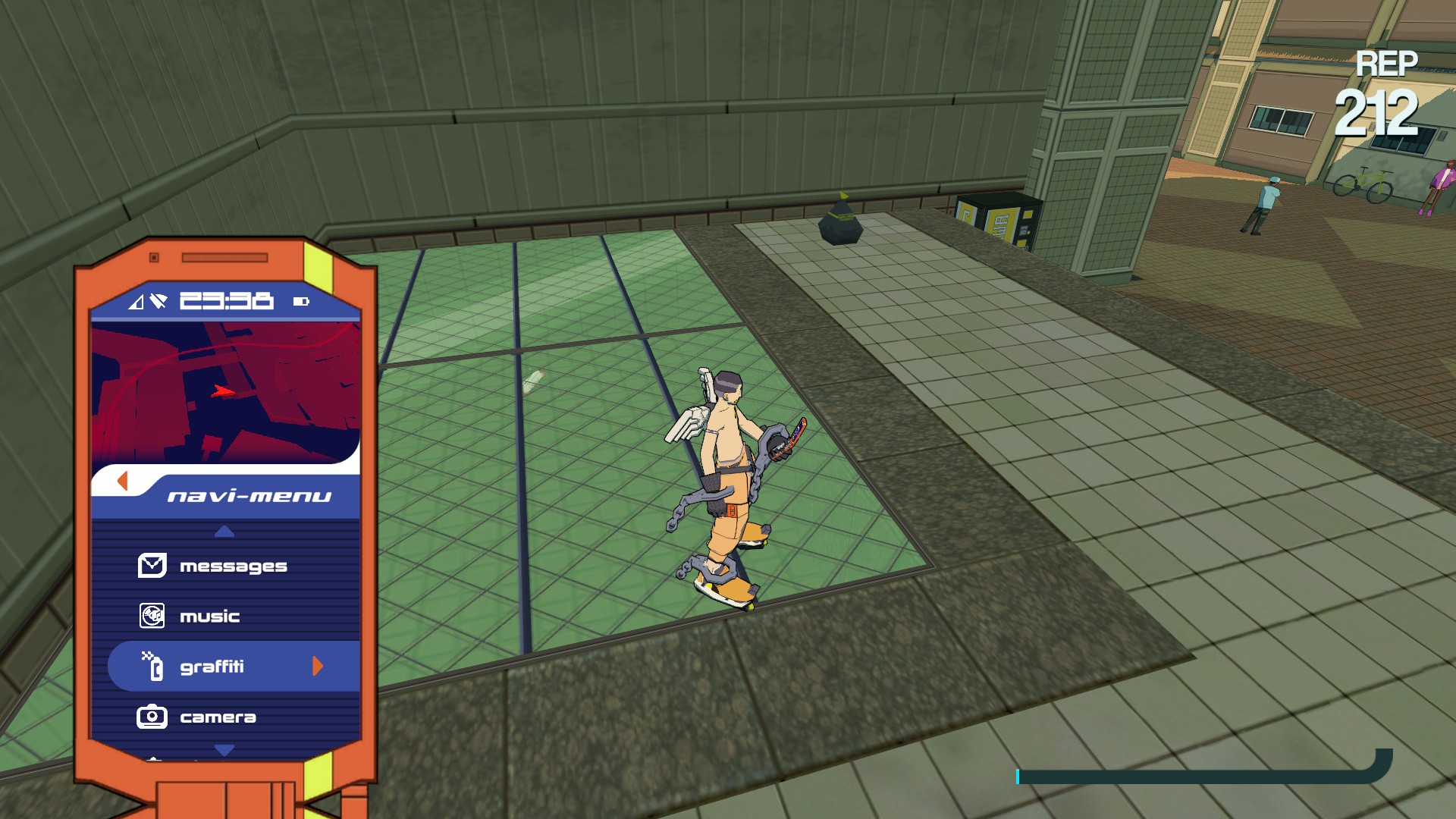 MILLENIUM SQUARE
Graffiti
skate or di3
Ramps near square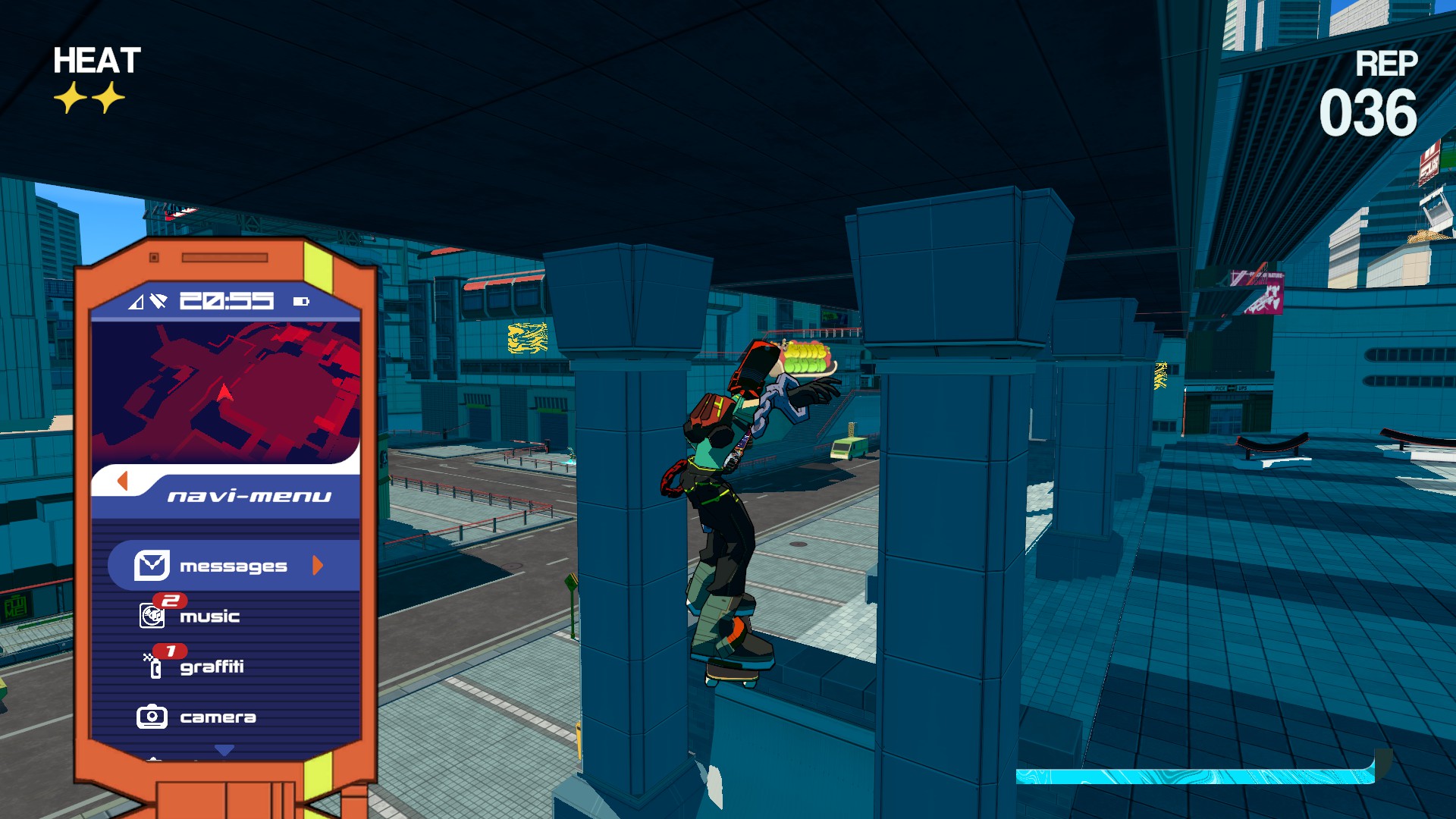 Ppora
Follow the rail above ramps or jump from roof on the left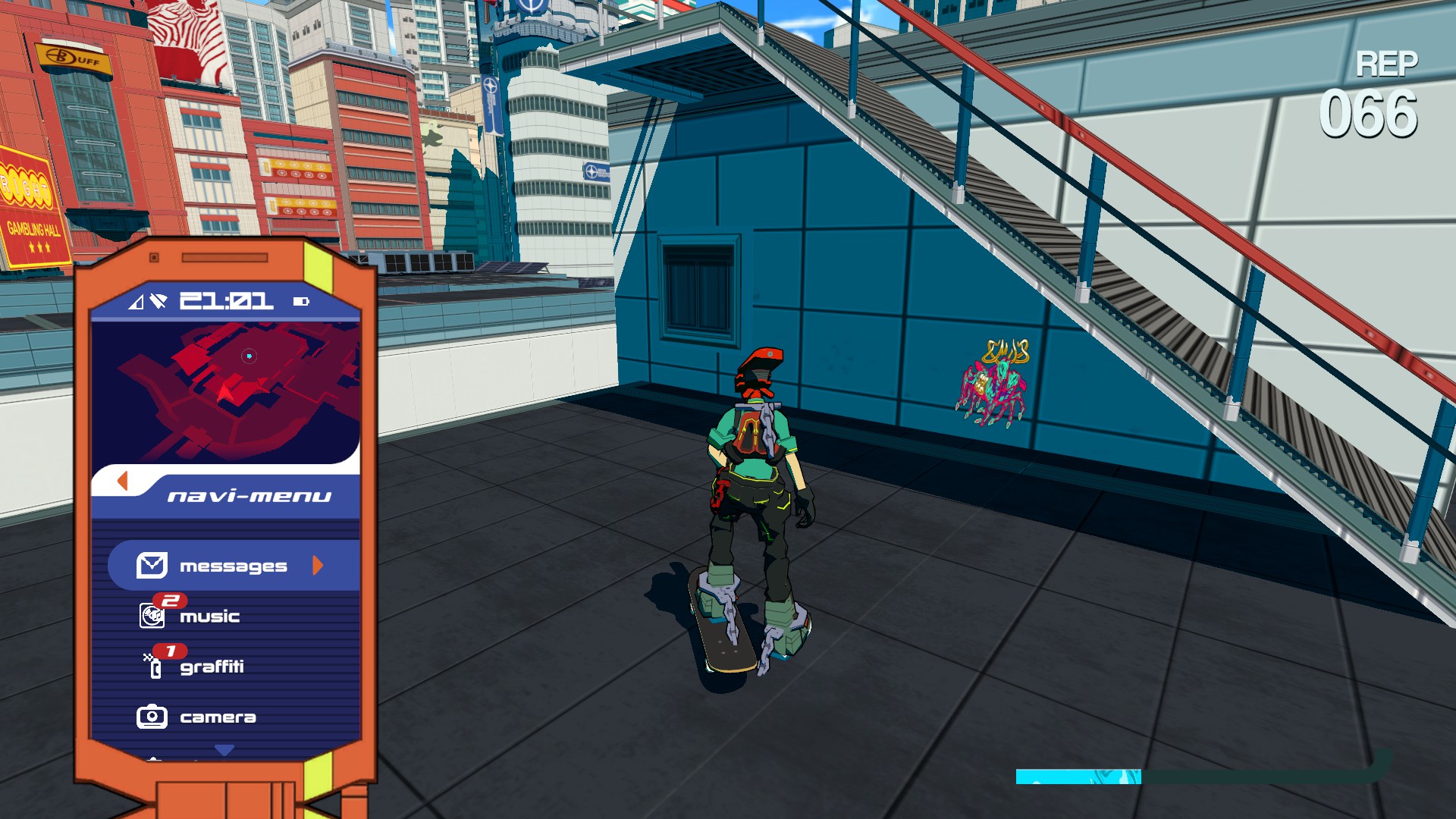 MegaHood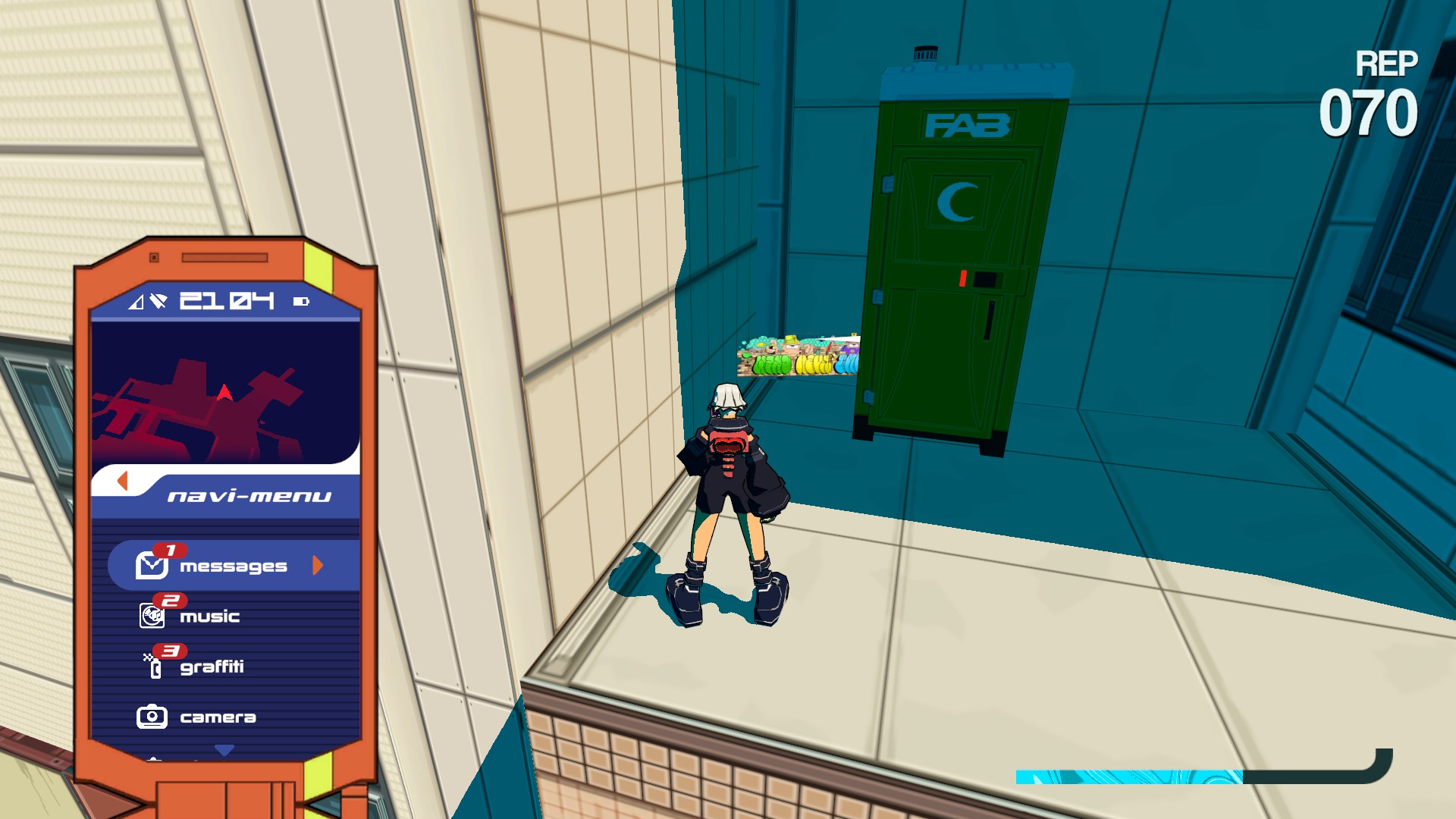 Shogun
Boost through glass near robopost, check the trash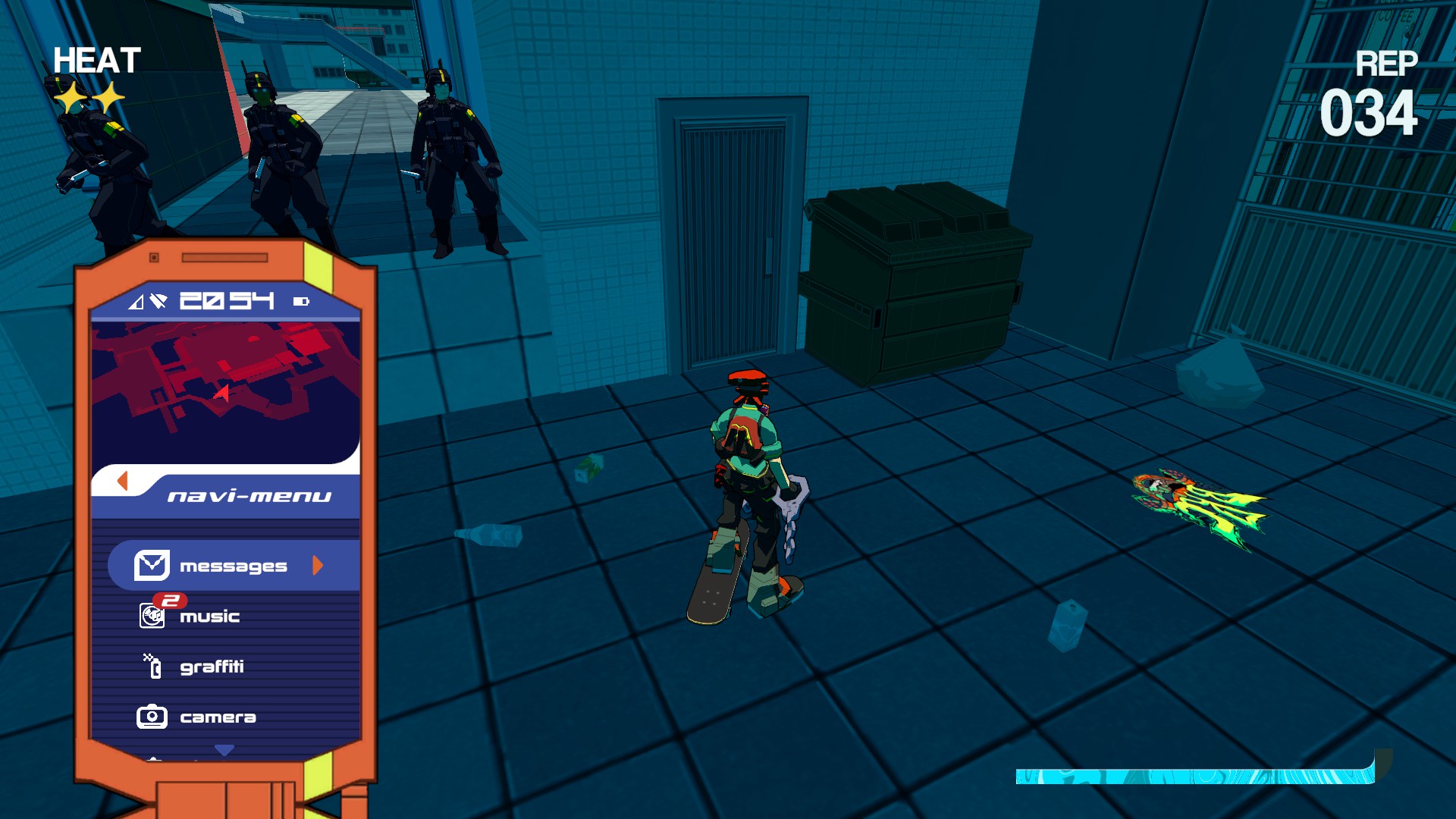 color BOMB
Music
Feel the Funk
Inside robopost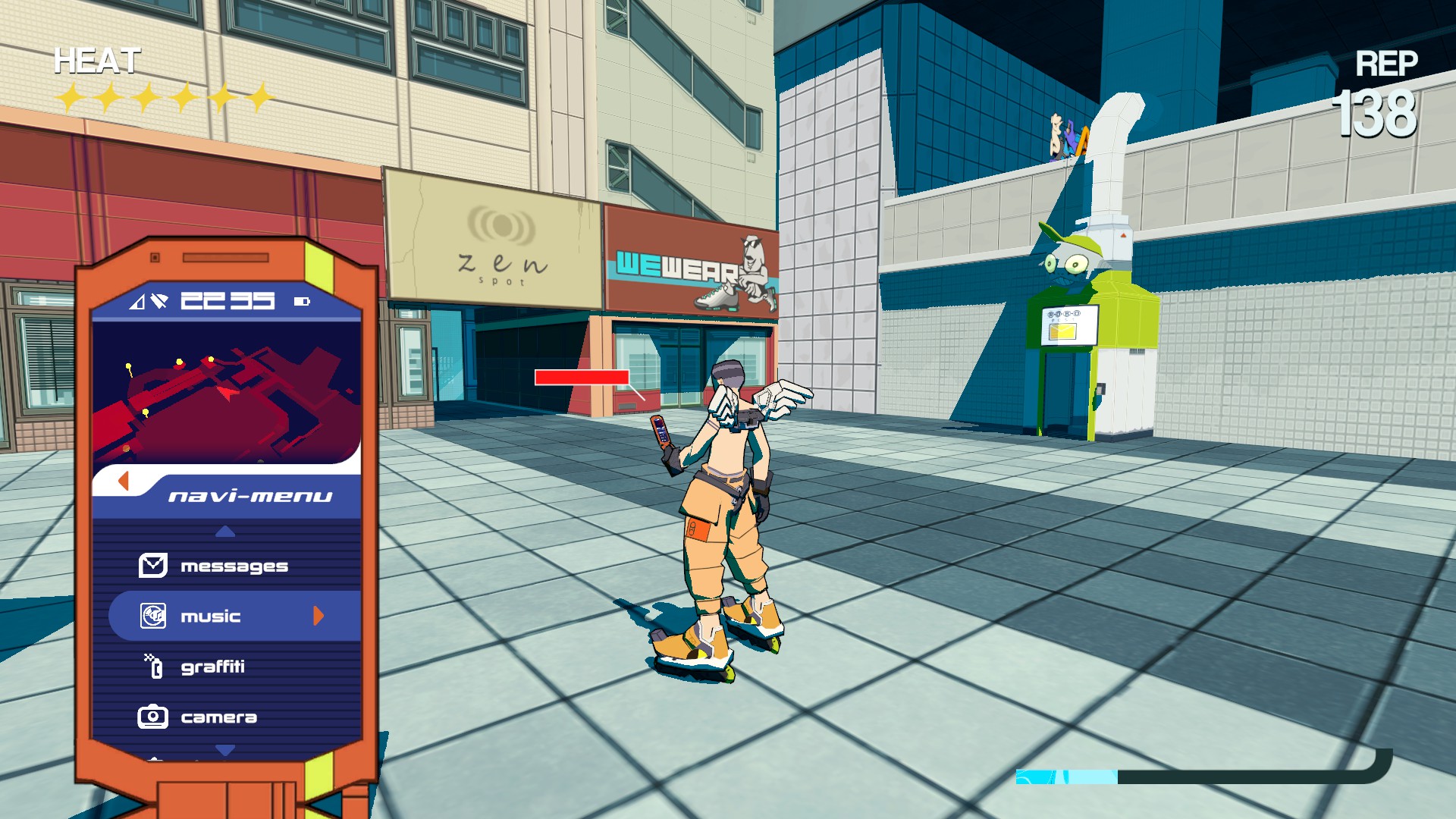 Plume
Inside robopost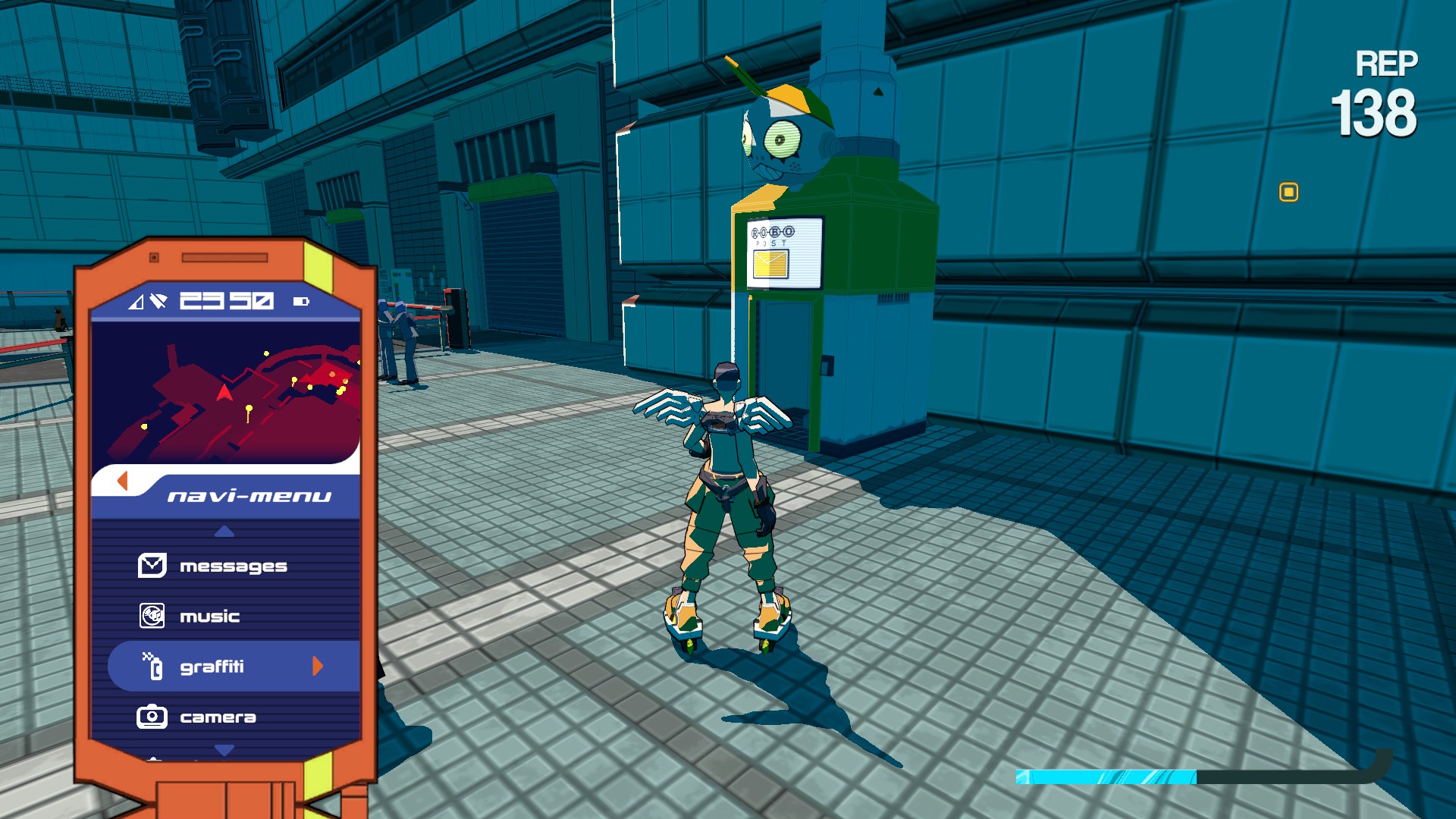 Outfits
Tryce Autumn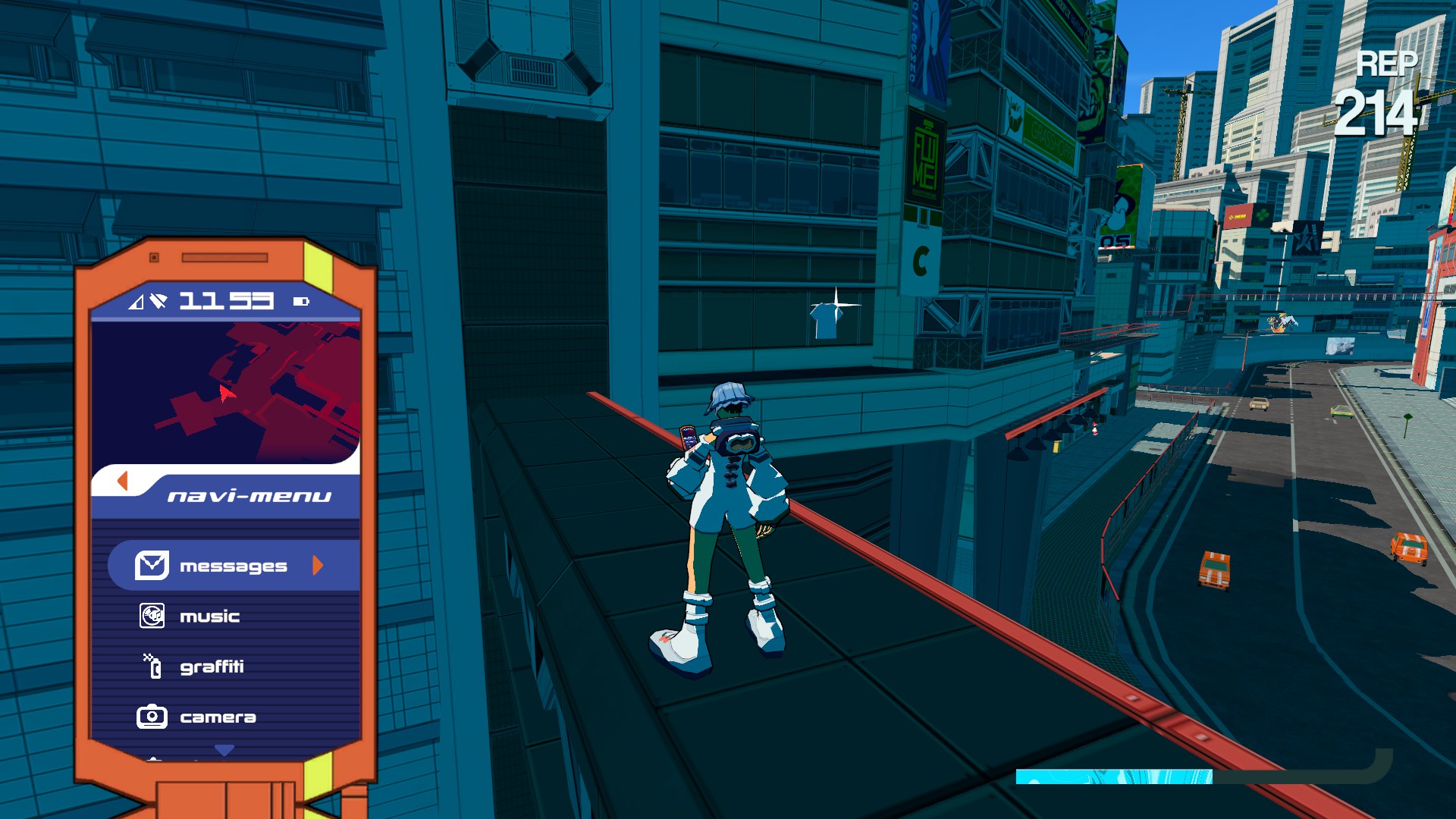 Tryce Winter
Can be reached from highest point or rails starting near Pyramid exit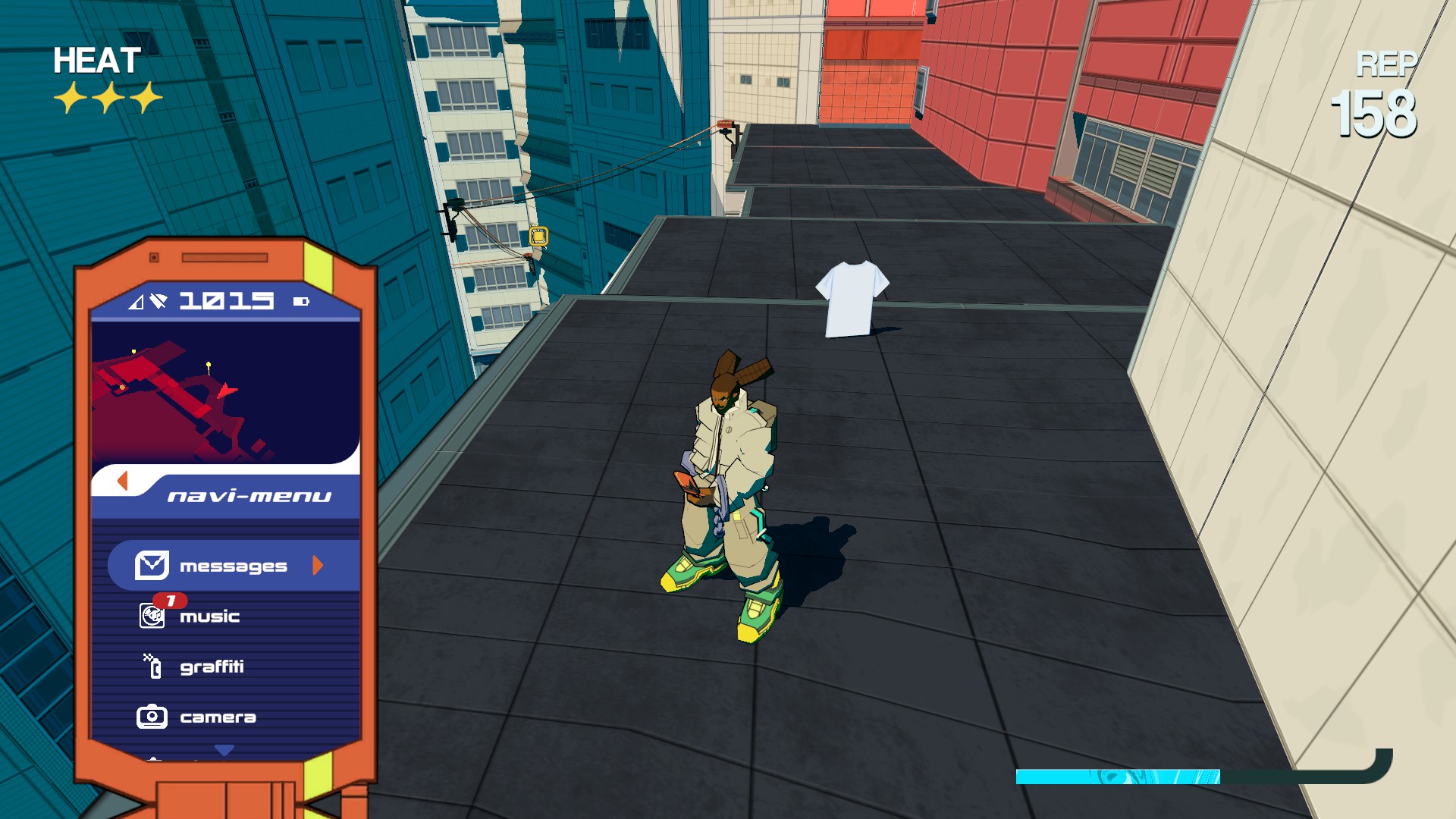 Skateboards
Maceo
Under the stairs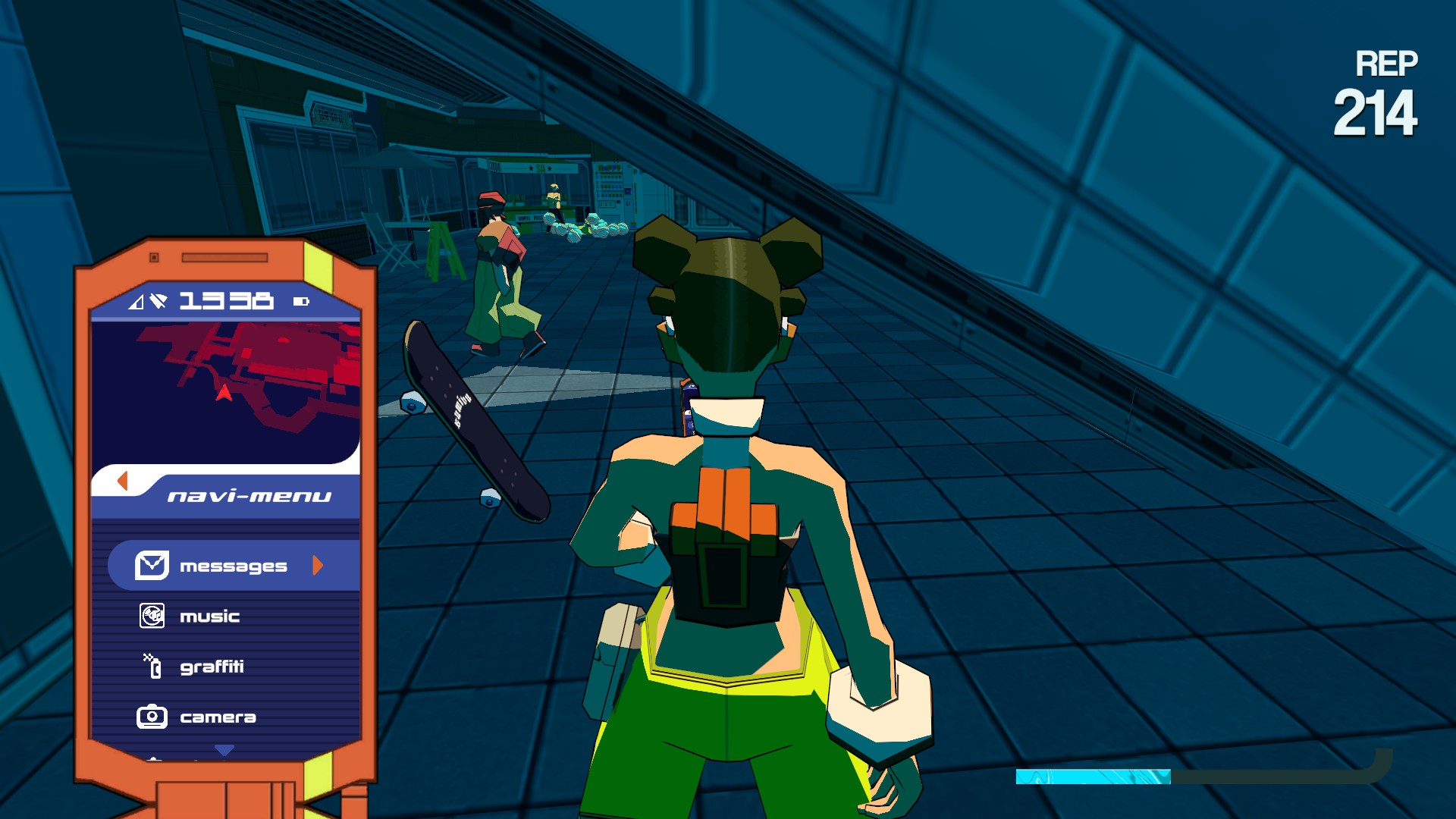 Skates
Ice Cold Killers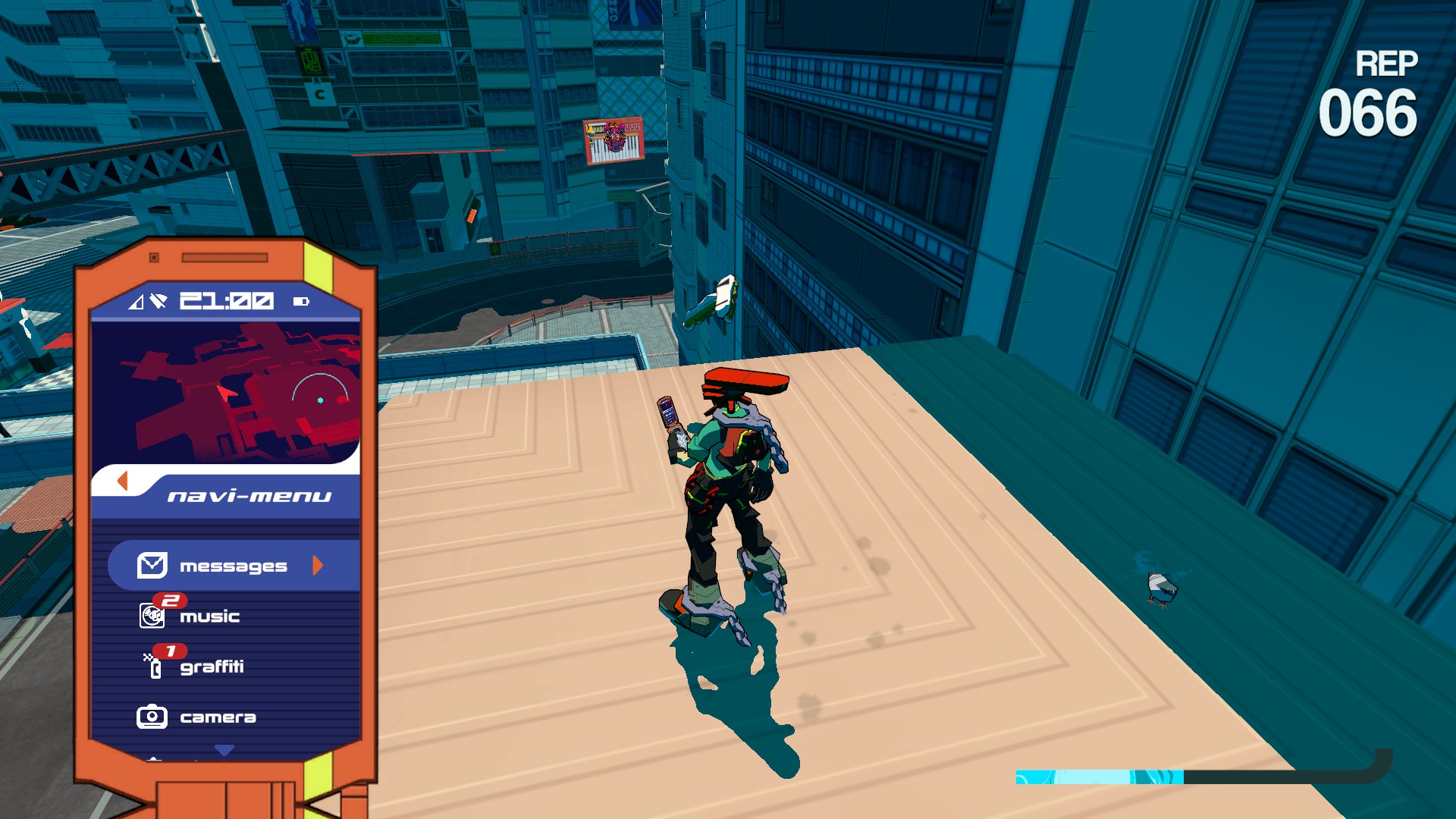 Red Industry
On the lower roofs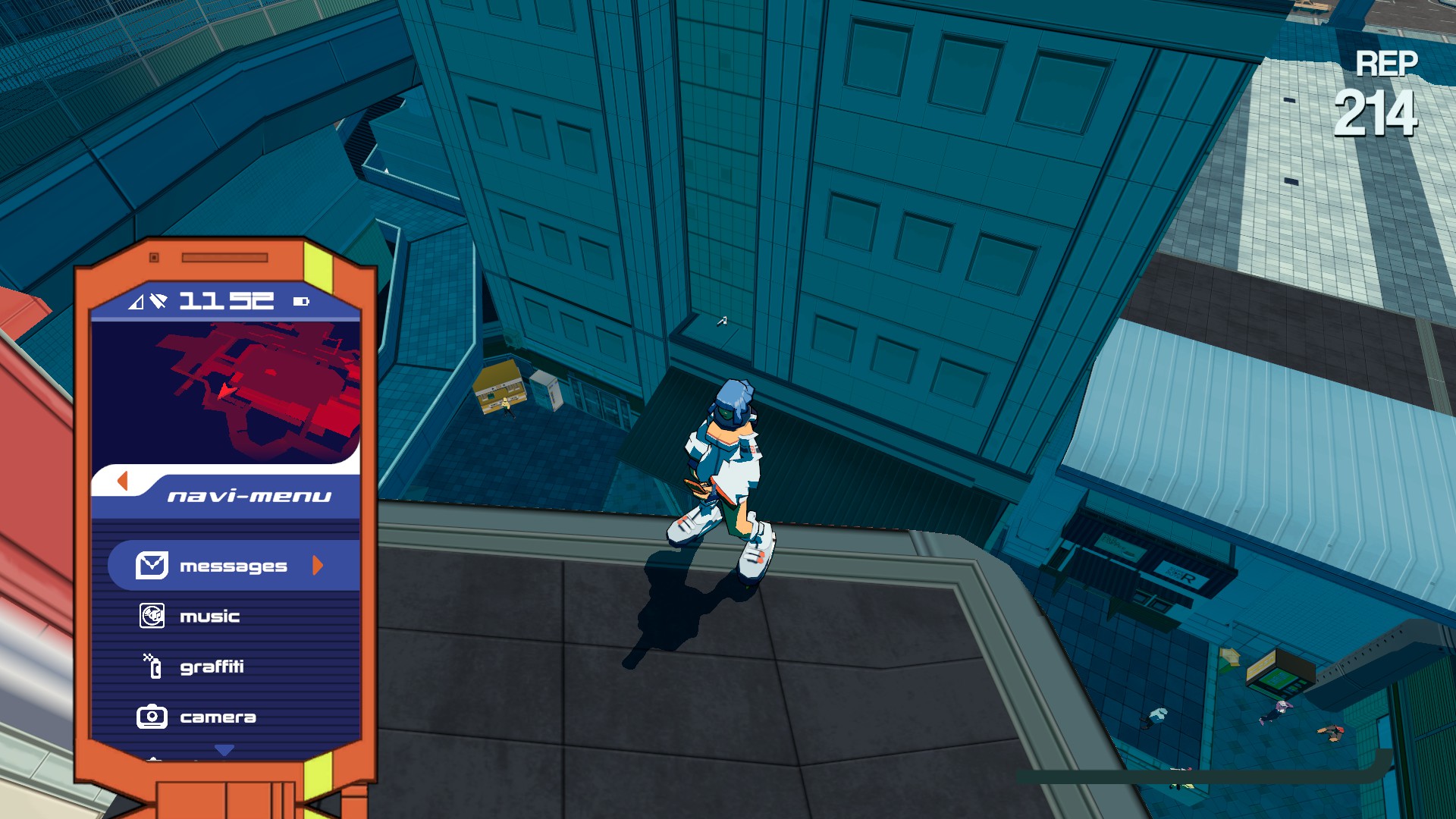 Glaciers
Behind painting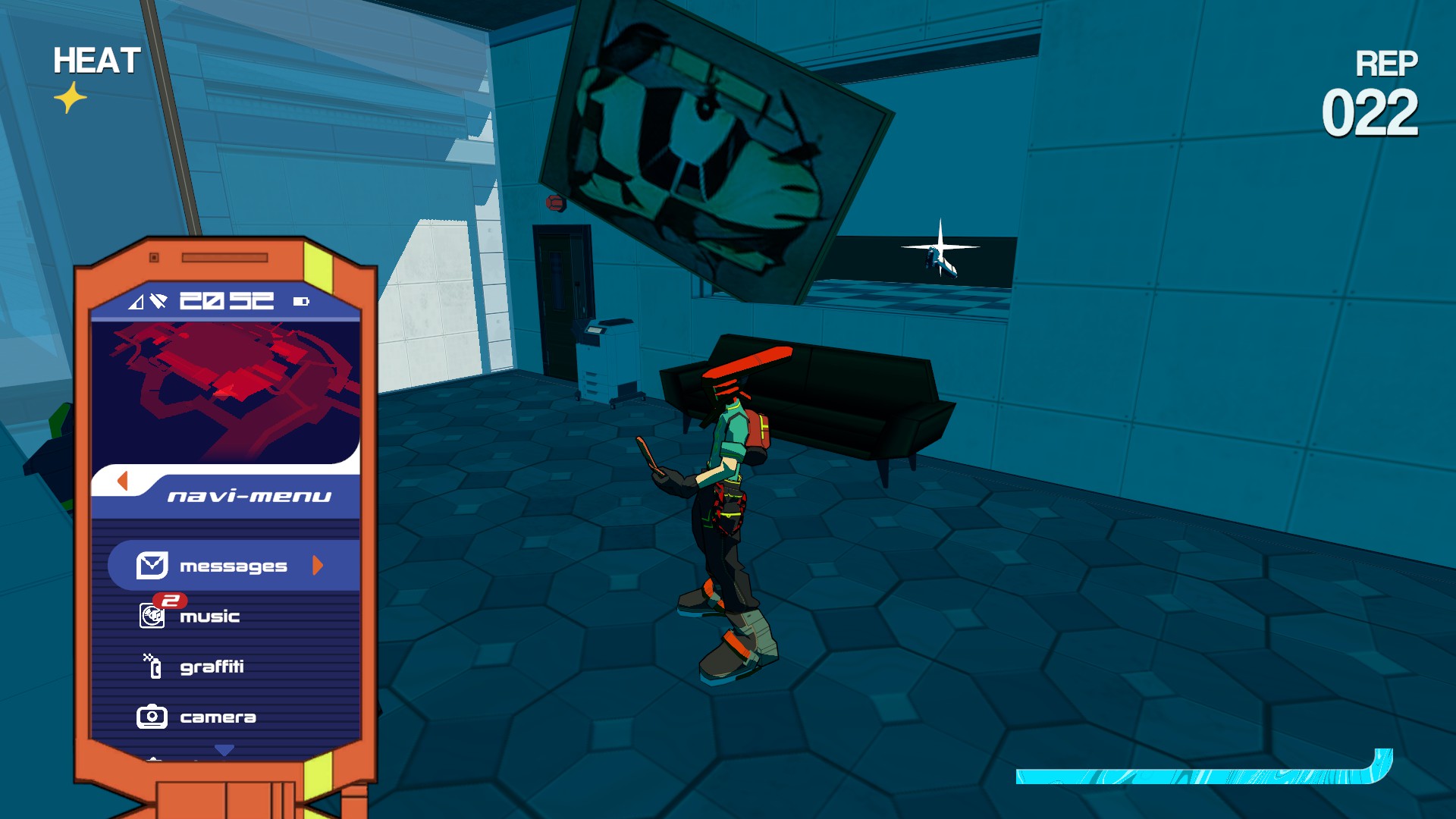 Sweet Royale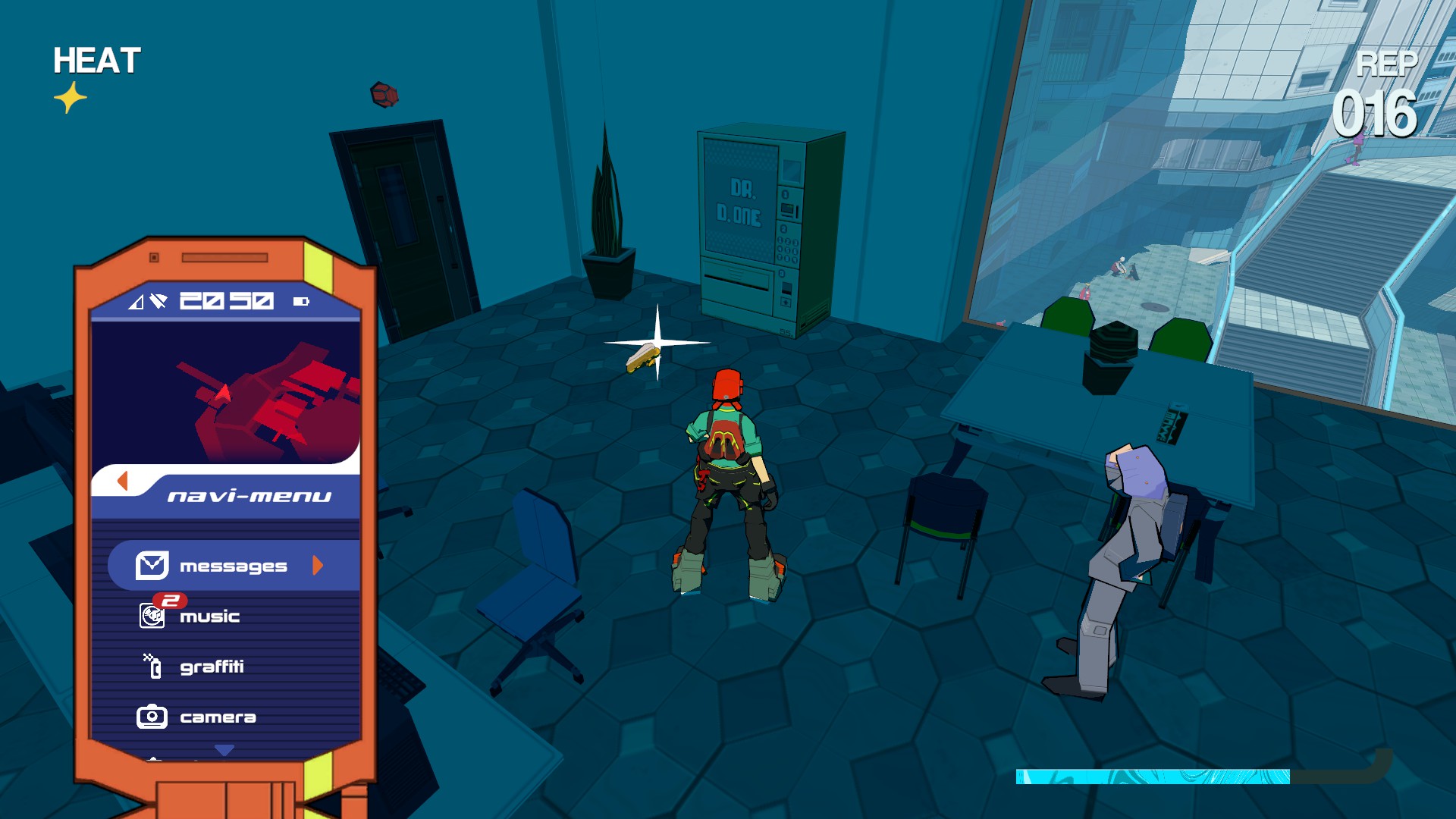 BRINK TERMINAL
Graffiti
Spawningseason
Jump down from the top square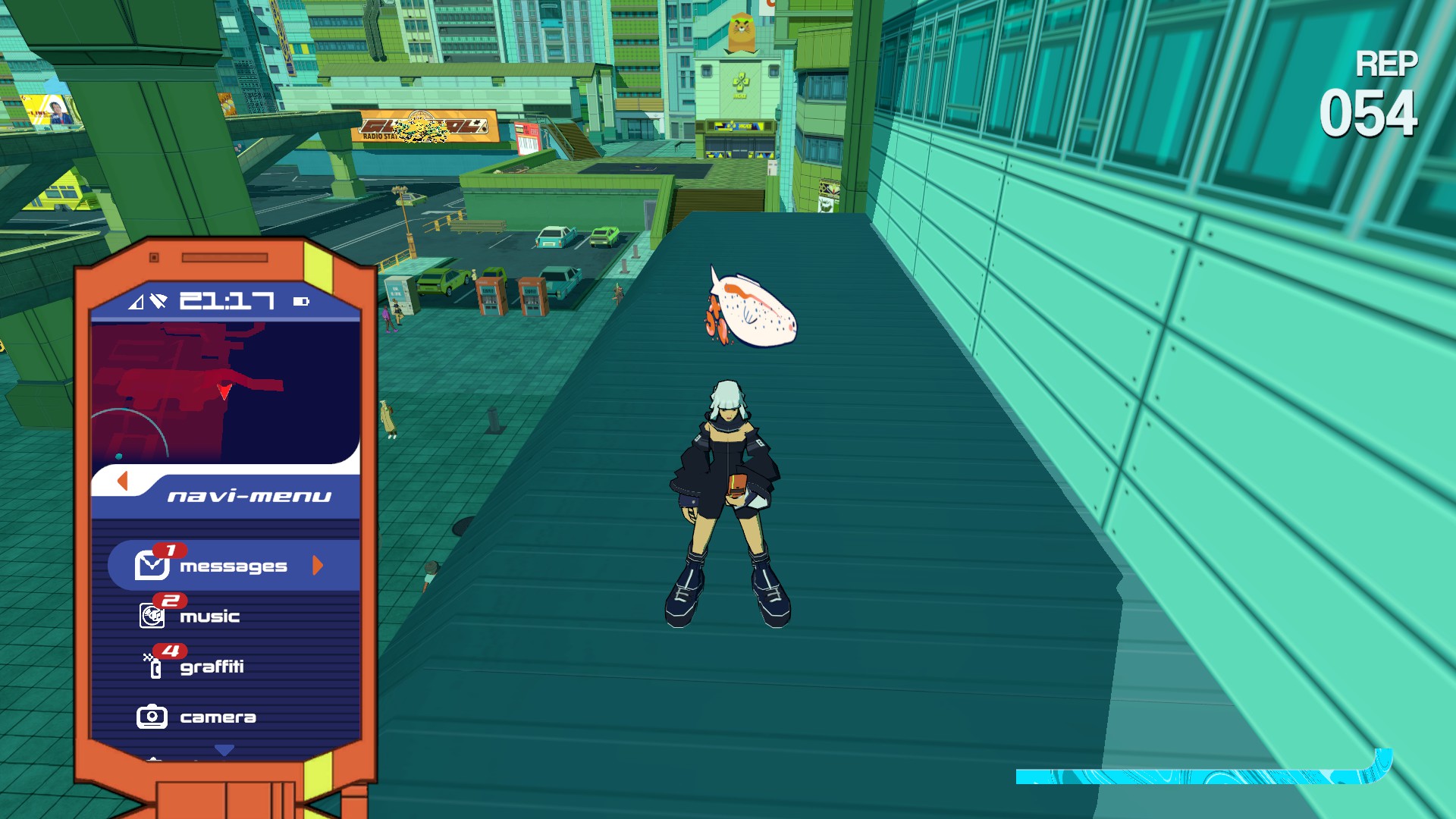 Fate
On top of the bus
Telebinge
Ramps near tower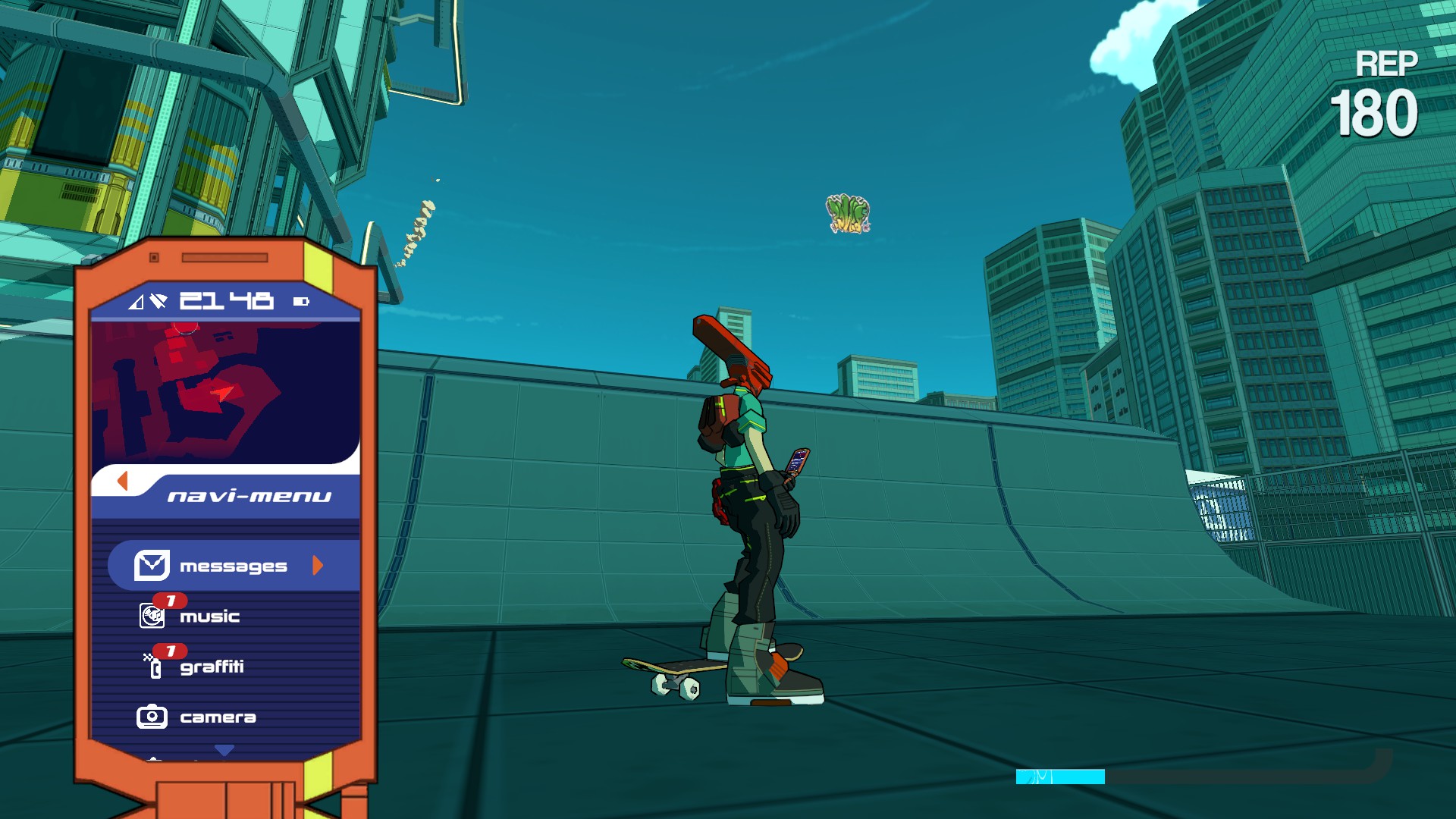 Bomb Beats
Inside robopost, behind entrance
Fang It Up
Behind a bike door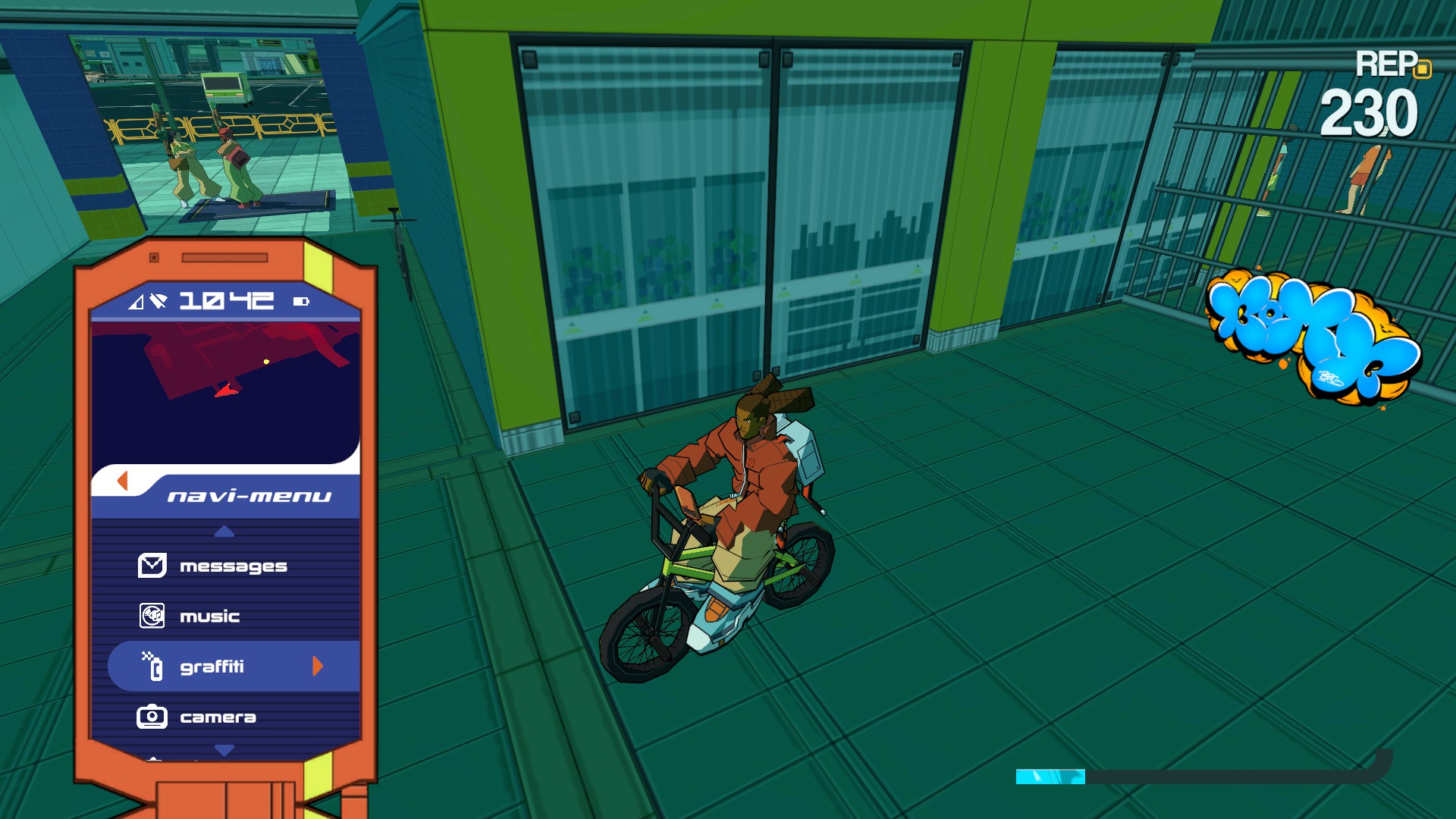 Spraypaintpanic!
Story reward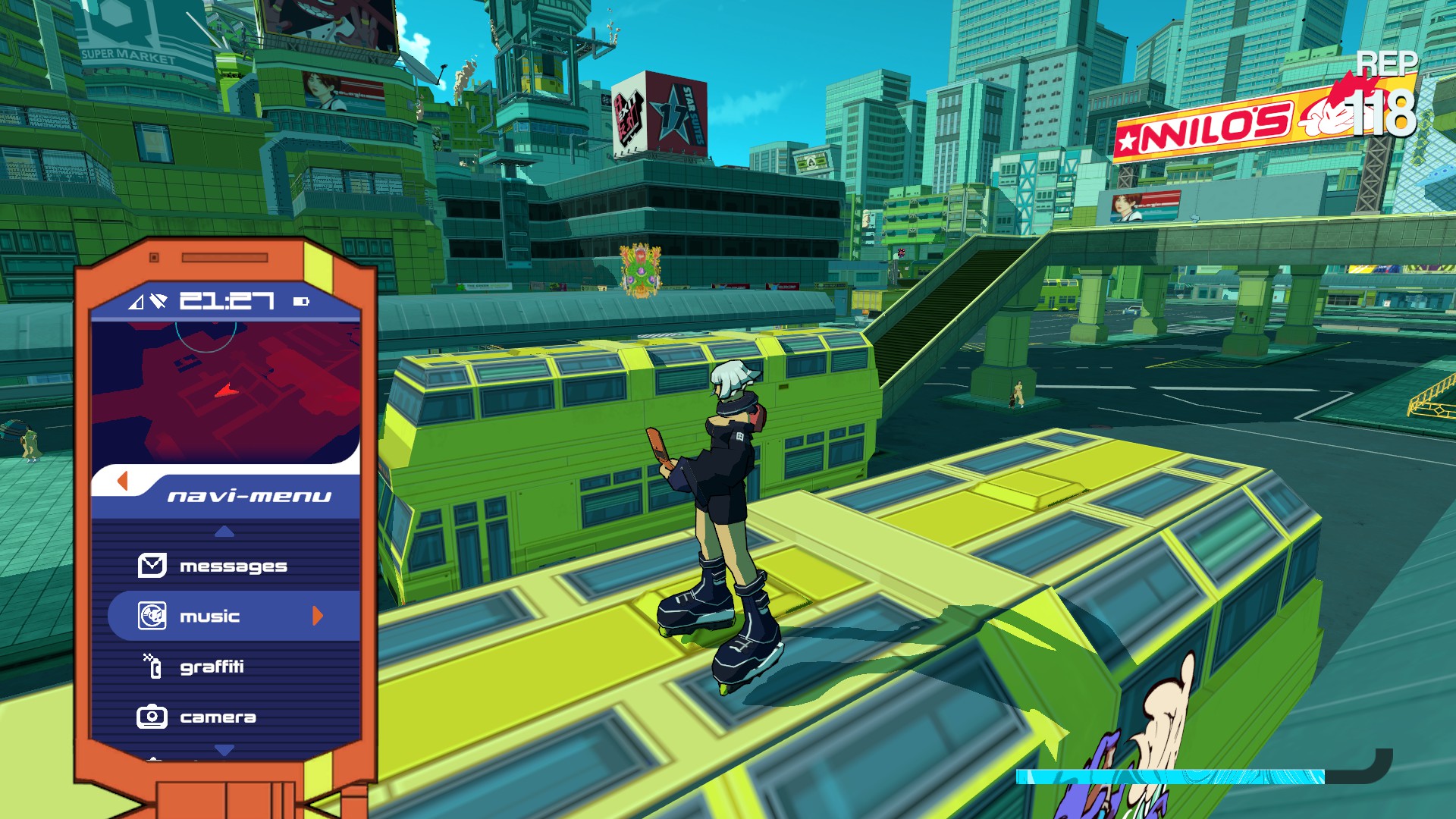 B-boy love
Story reward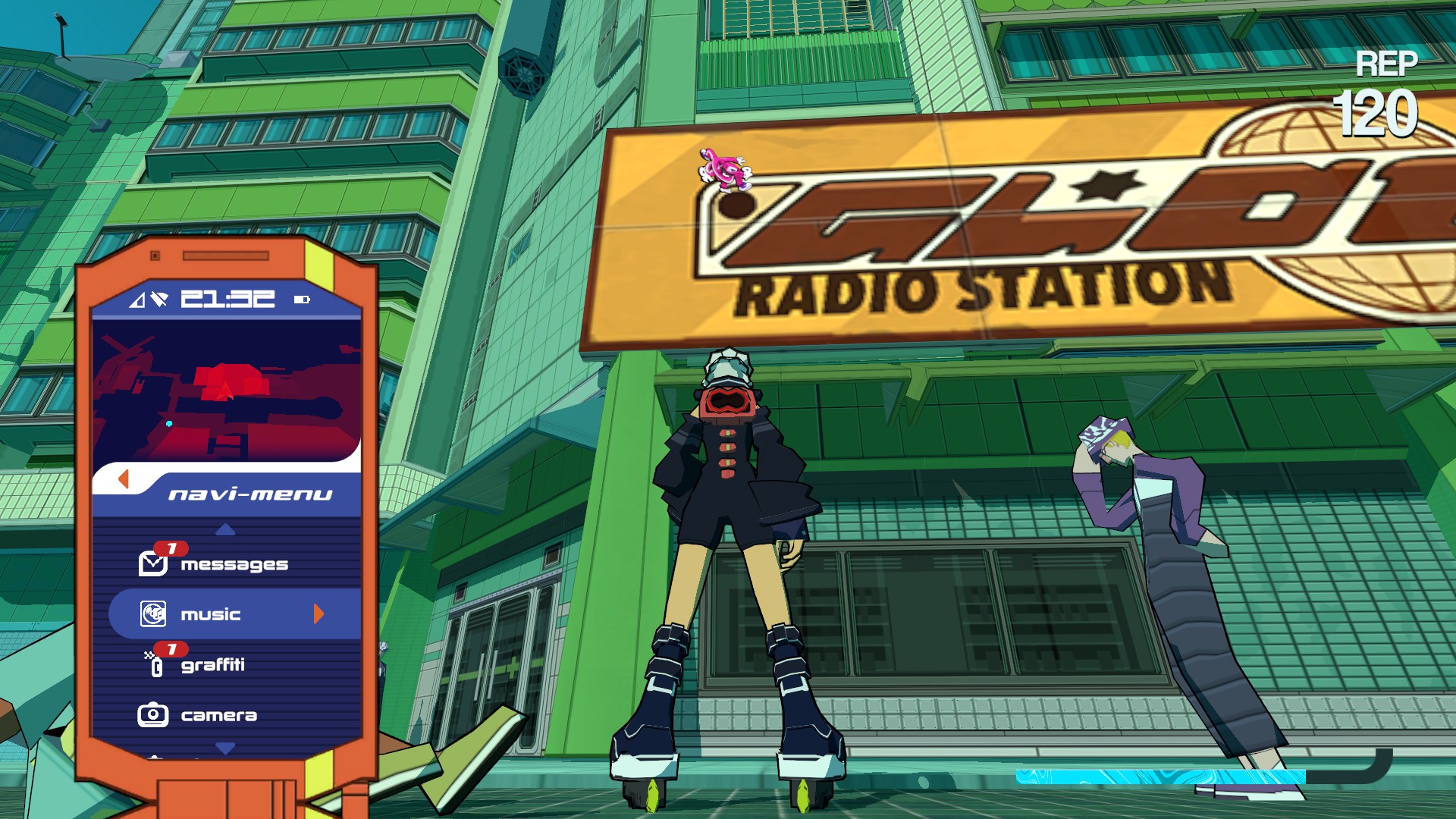 Freaks
Story reward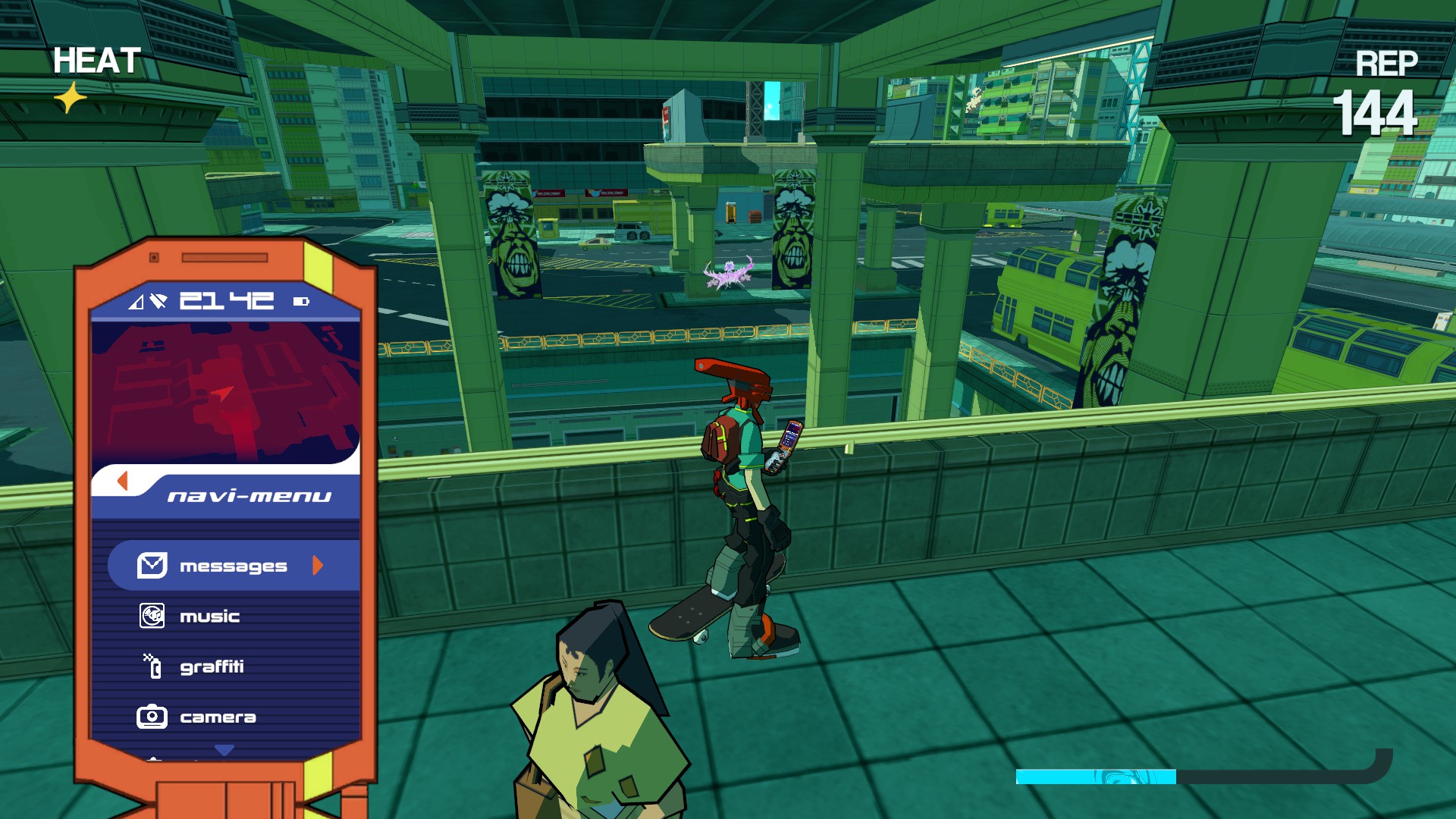 Music
Sunshine Popping Mixtape
Slide under a door on the top square and get to the top
watchyaback
Follow rails from planet plaza to canal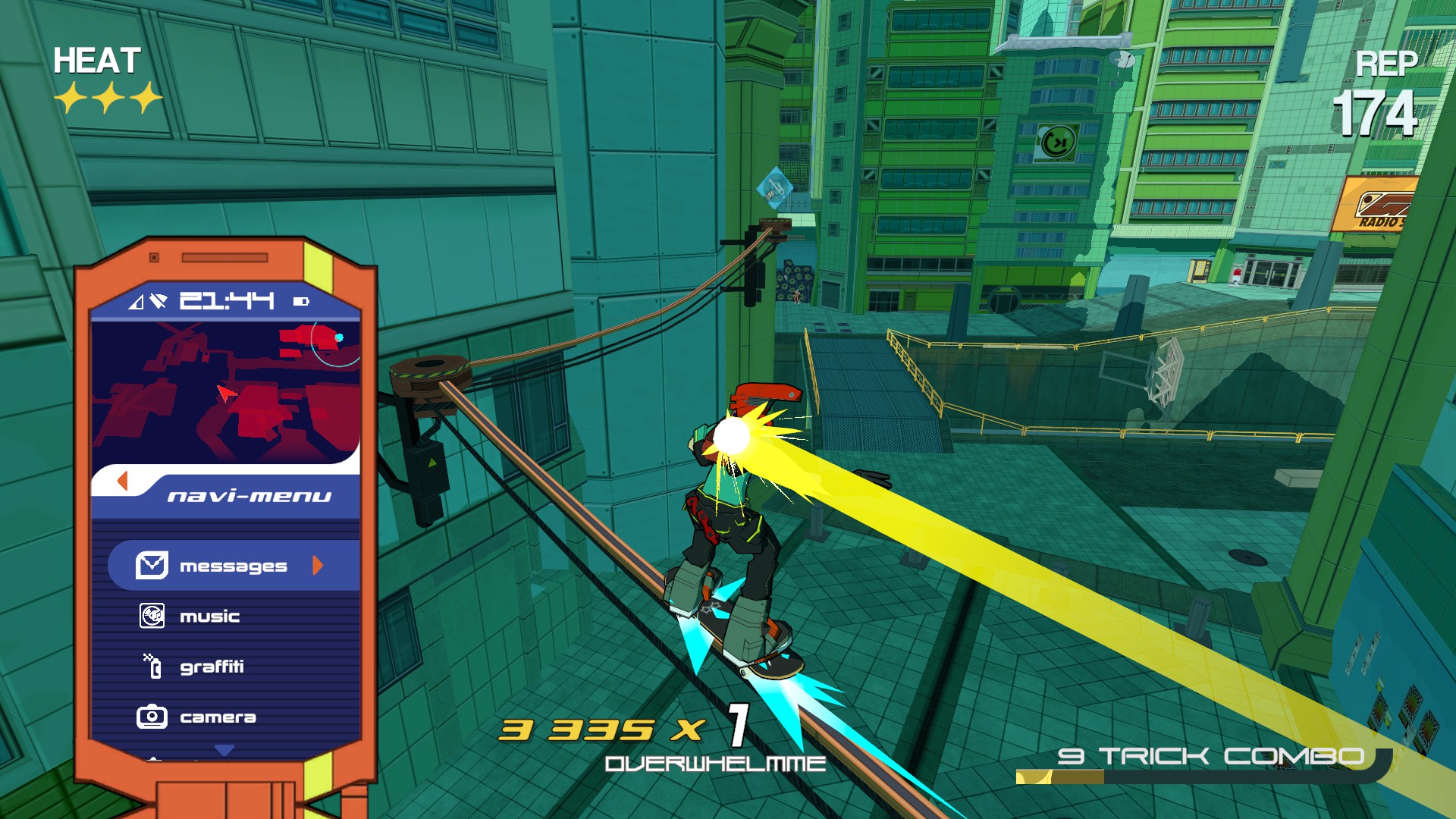 Scrapped On The Way Out
Small island in area blocked by oldhead near canal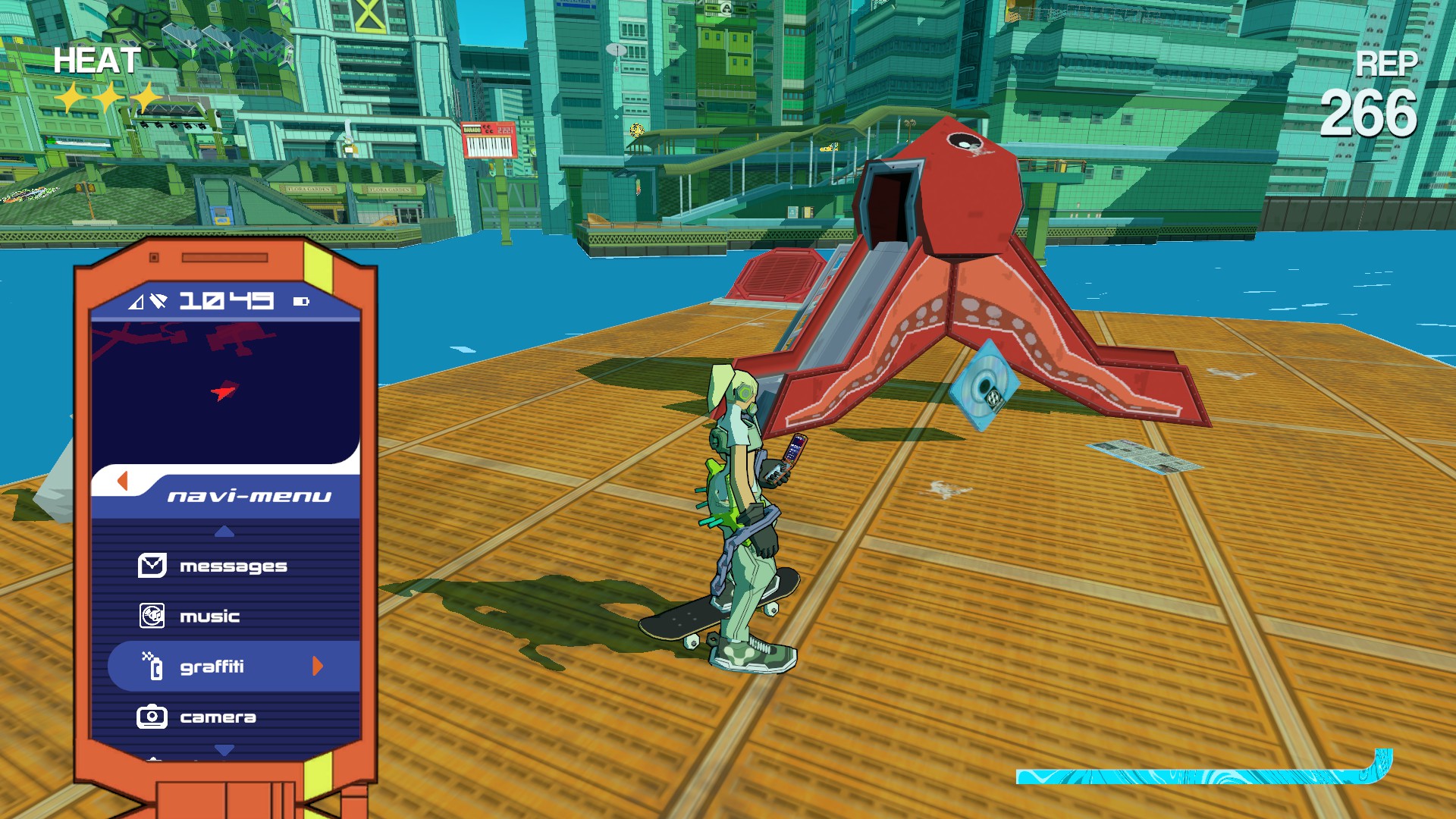 hwbouths
Pier in area blocked by oldhead near canal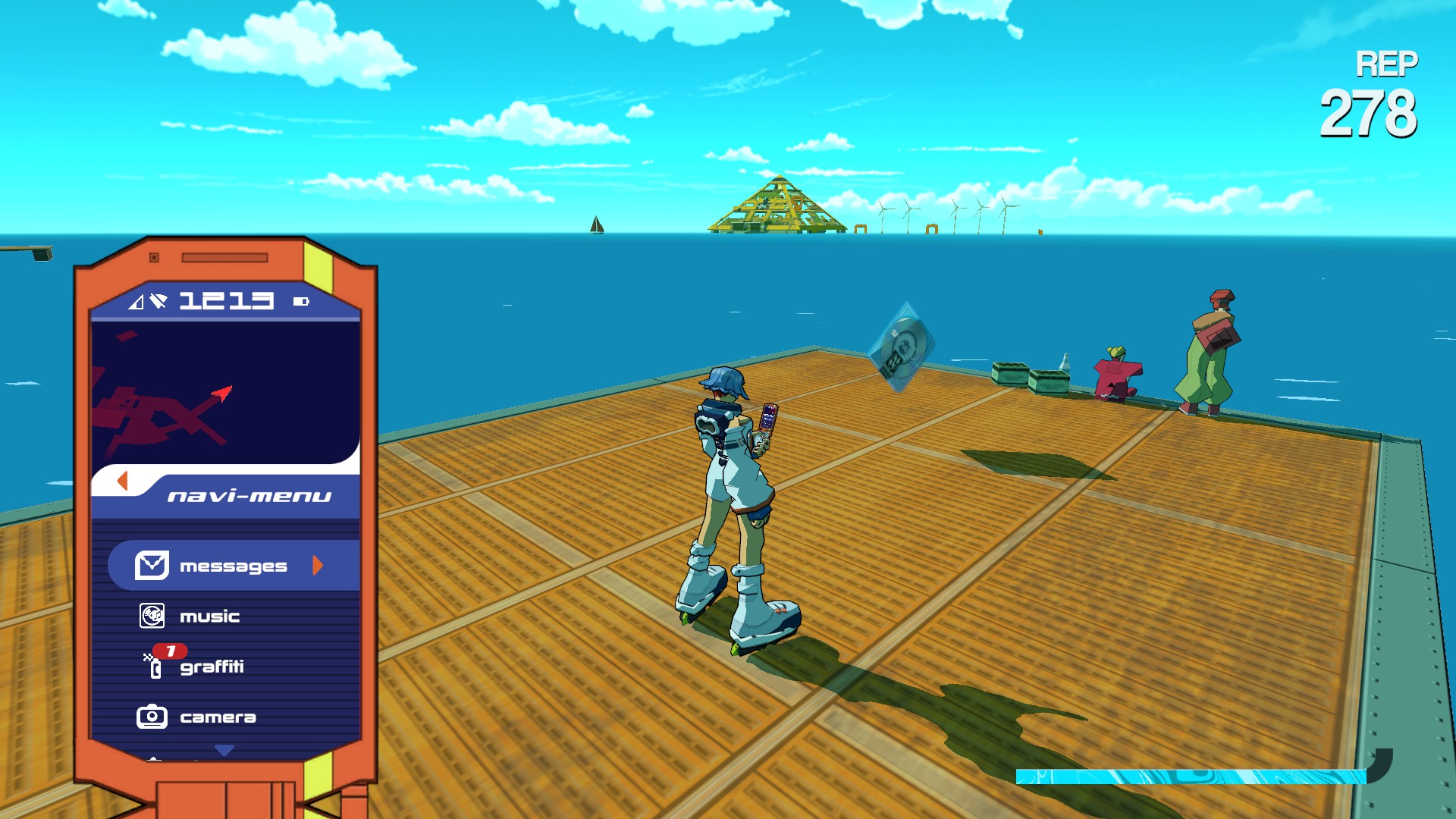 Refuse
Manual with
Skates
near tower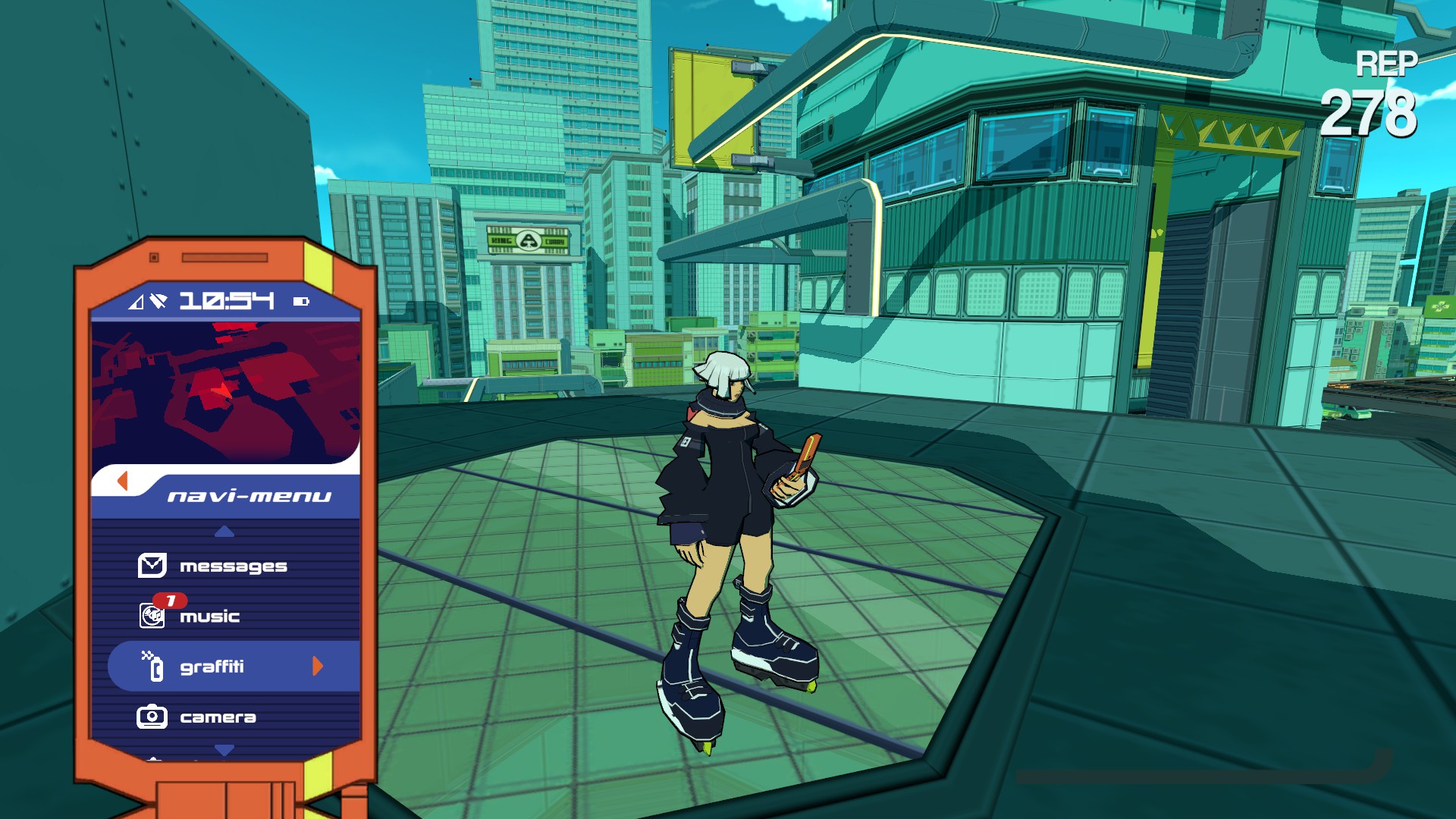 Hair Dun Nails Dun
In the trash, jump the ramp behind an UFO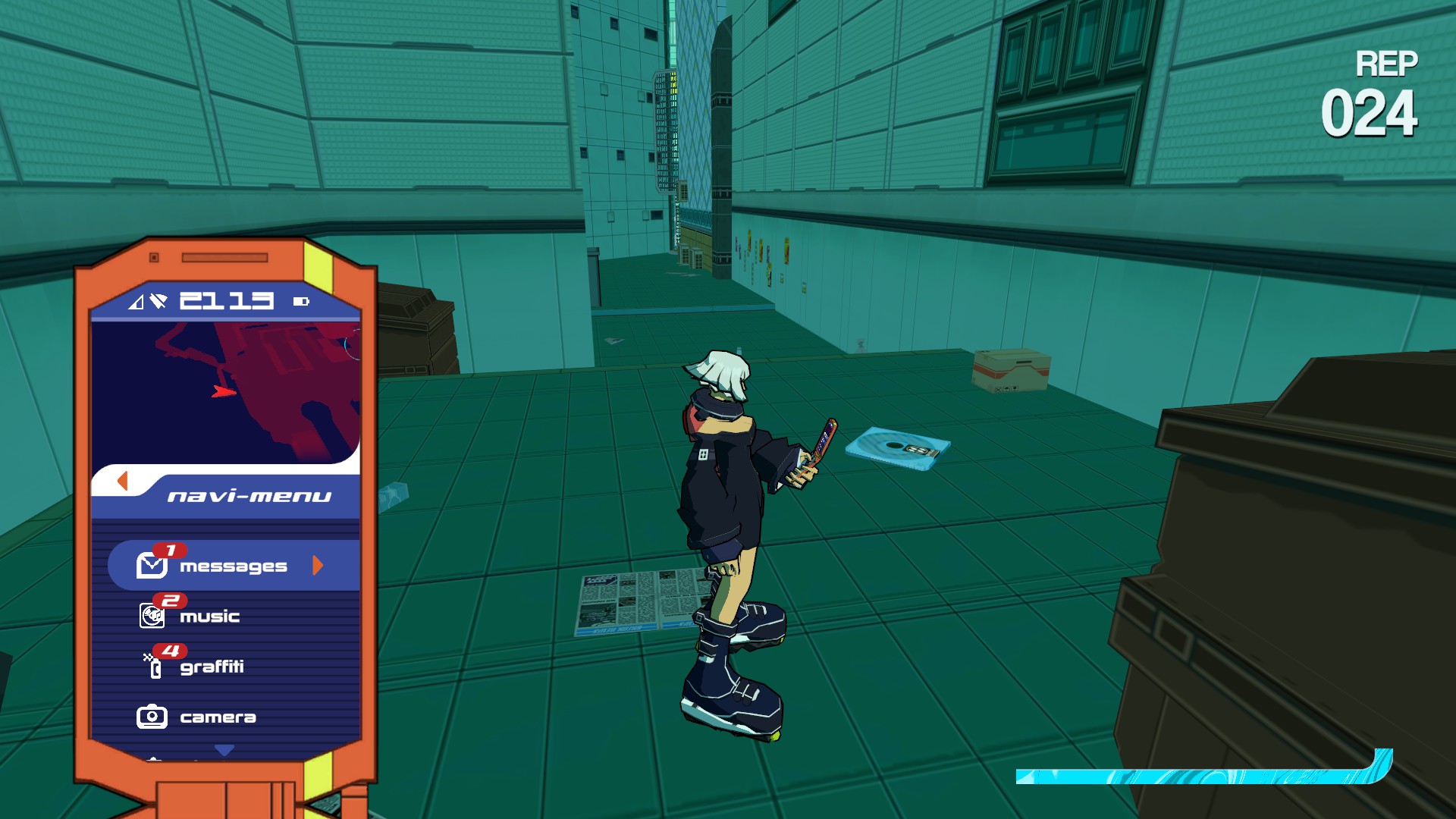 Outfits
Bel Winter
Inside the tower, close to entrance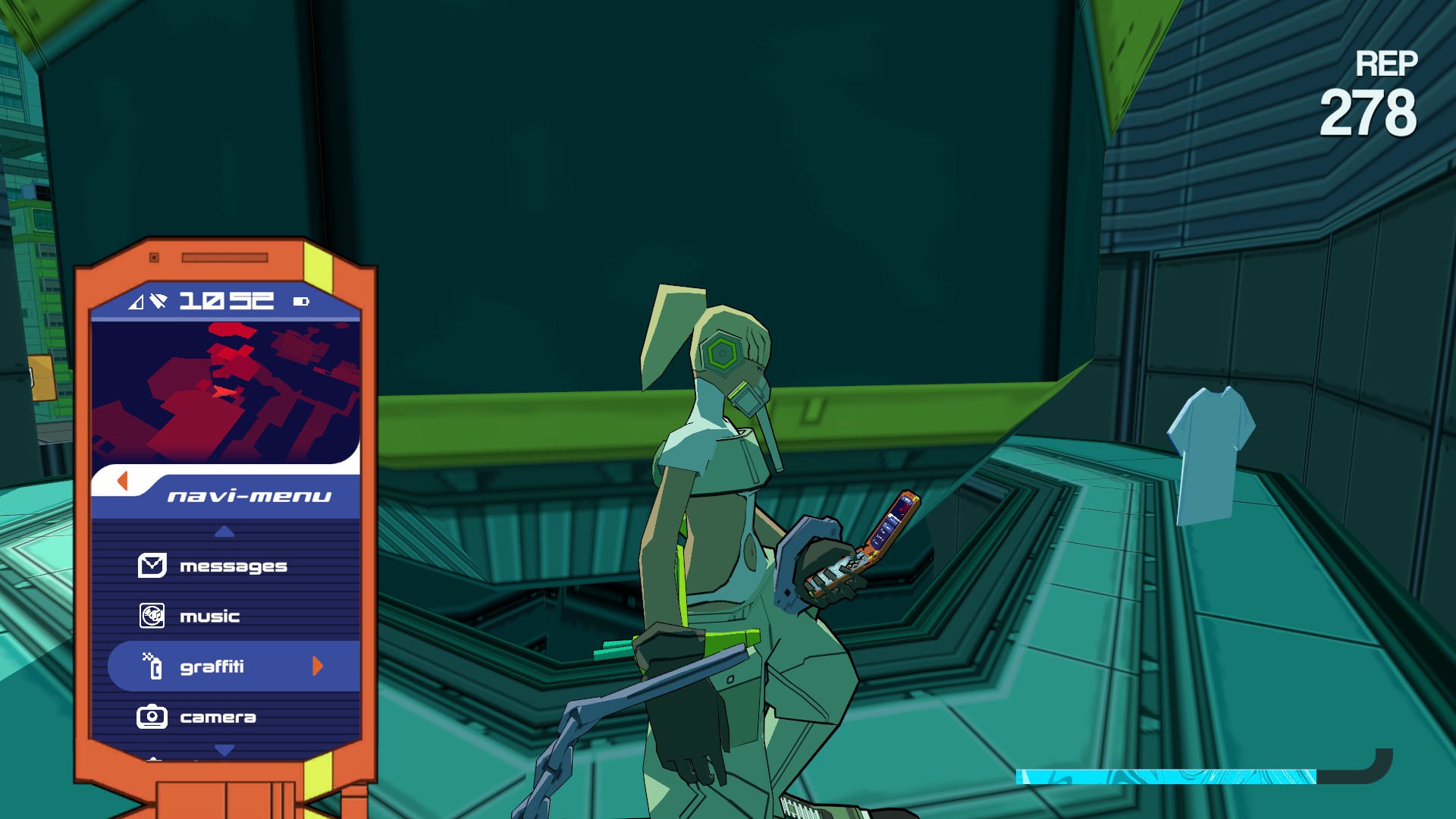 Mesh Autumn
Jump from the tower to rooftops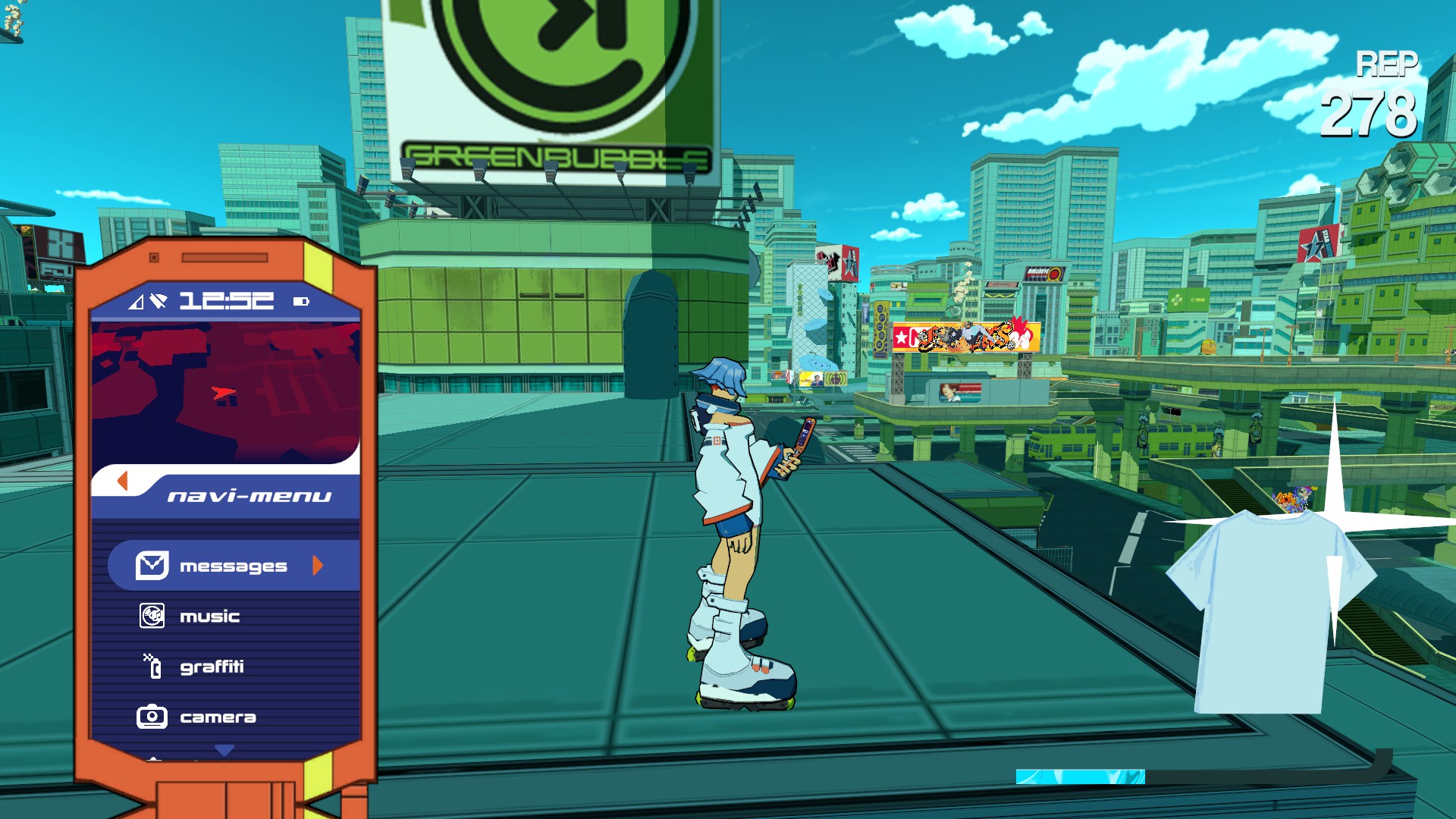 Mesh Winter
Inside robopost in area blocked by oldhead near canal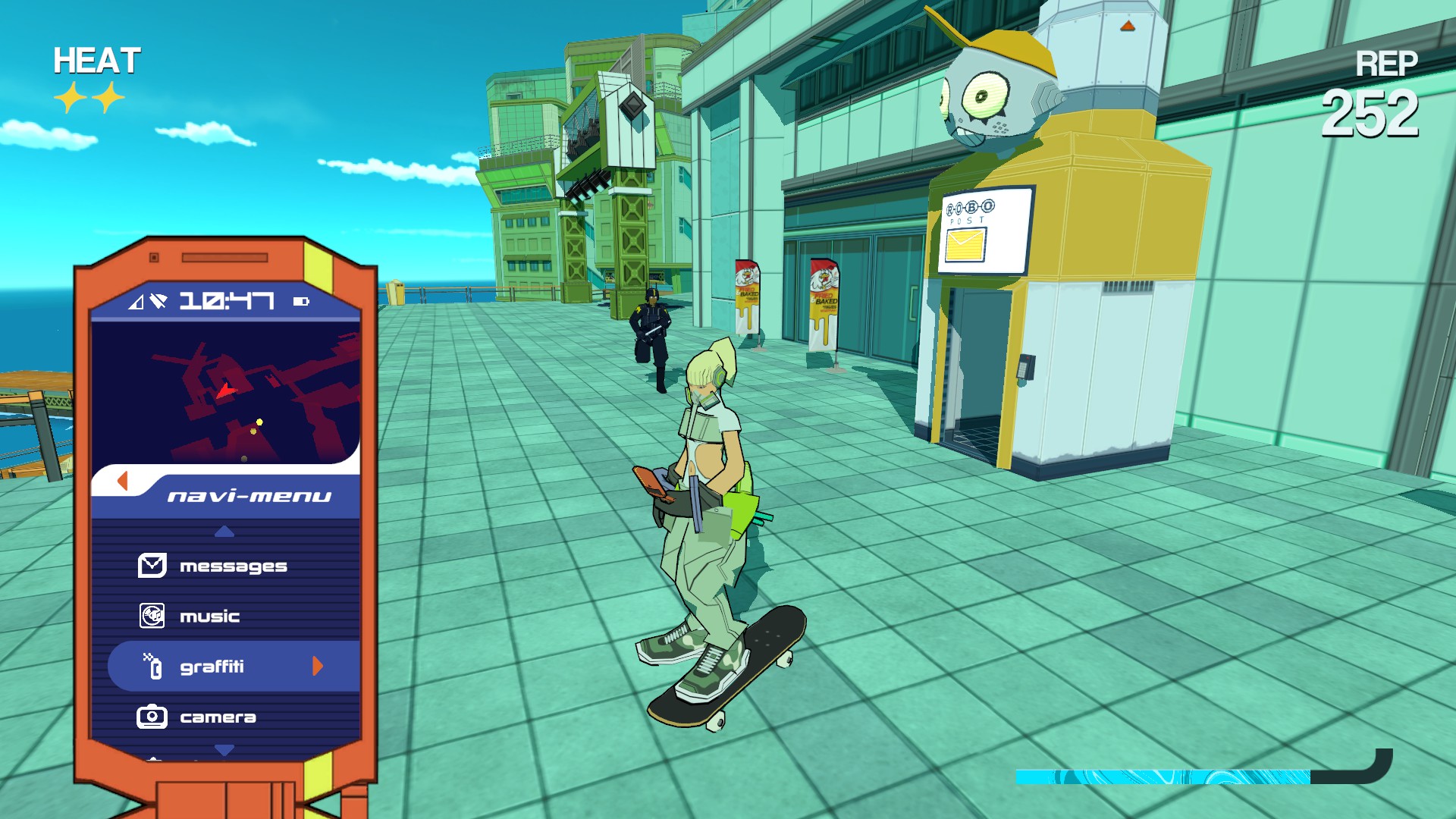 Rave Winter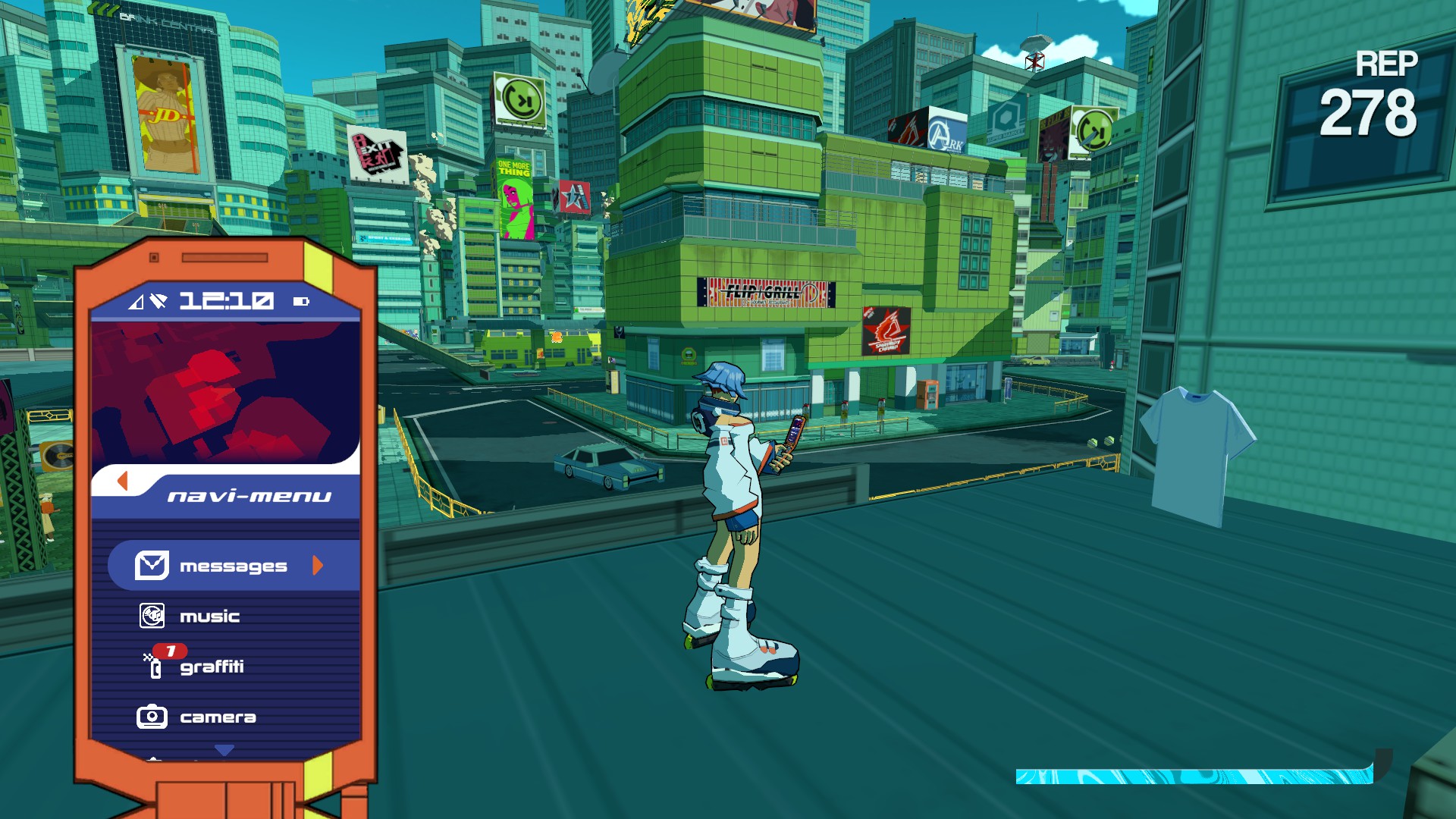 Skateboards
Mantra
Finish Mesh quest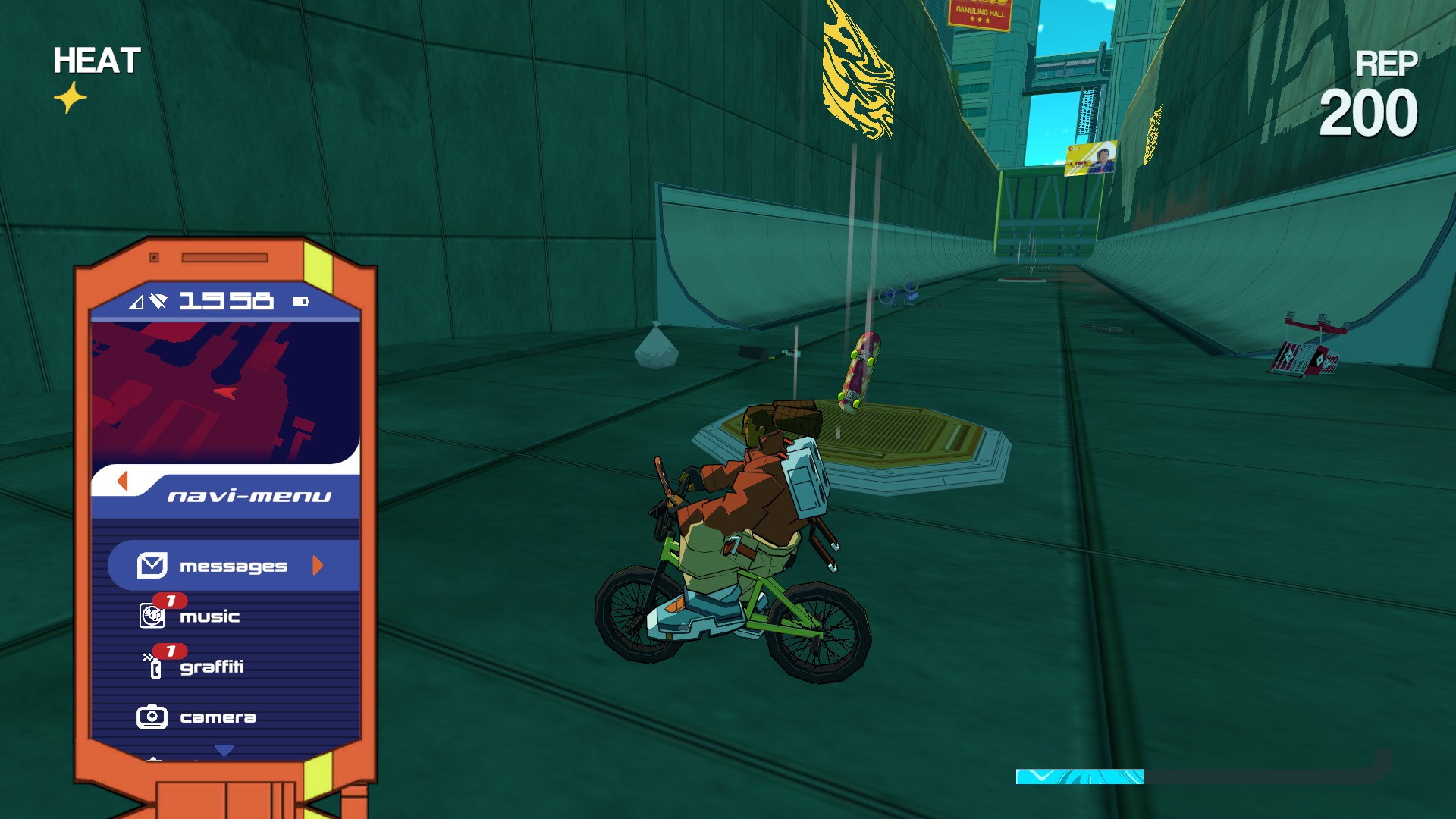 Skates
Sharpshooters
Manual with
Skates
on the roof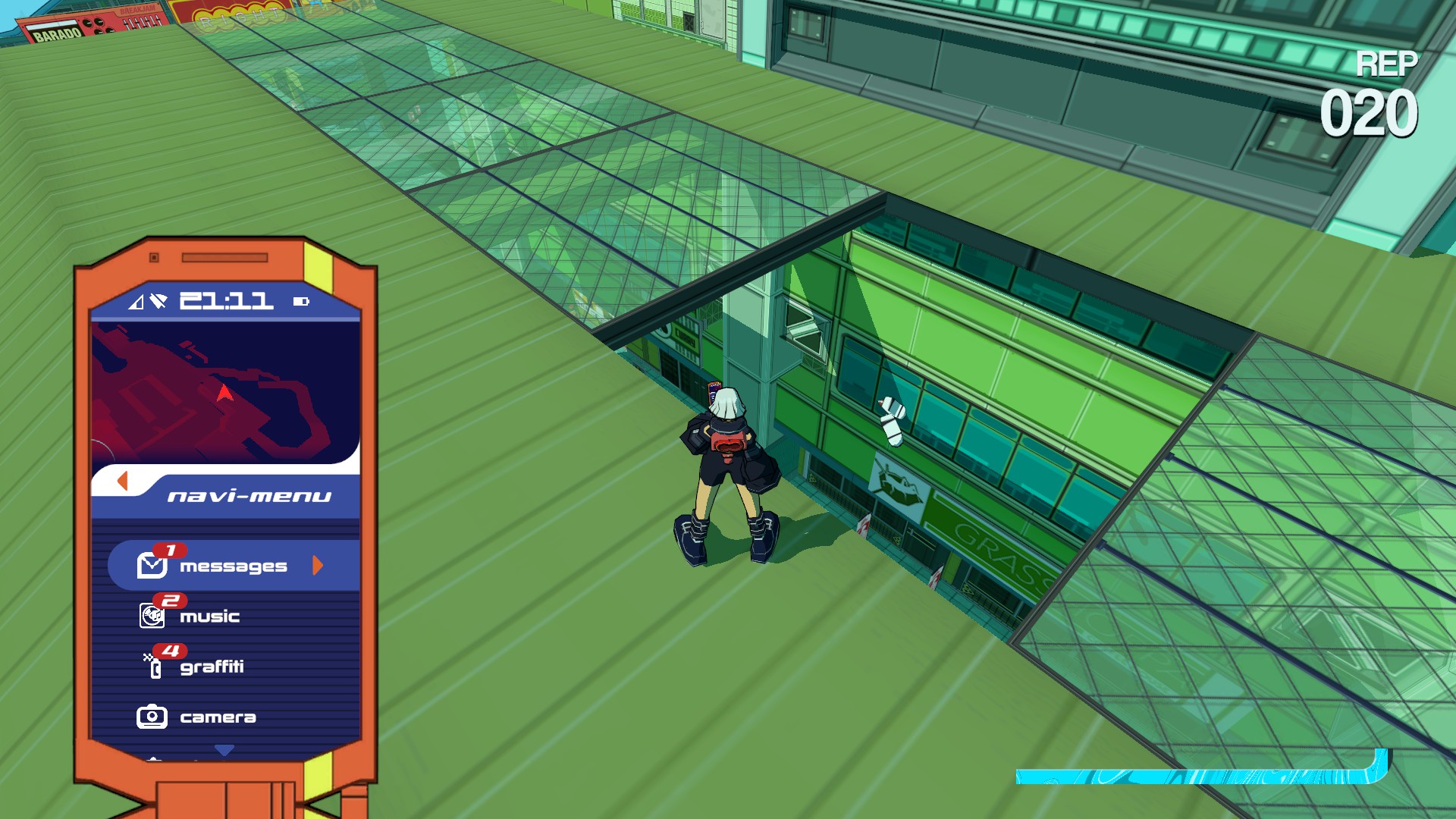 ck
Control room in area blocked by oldhead near canal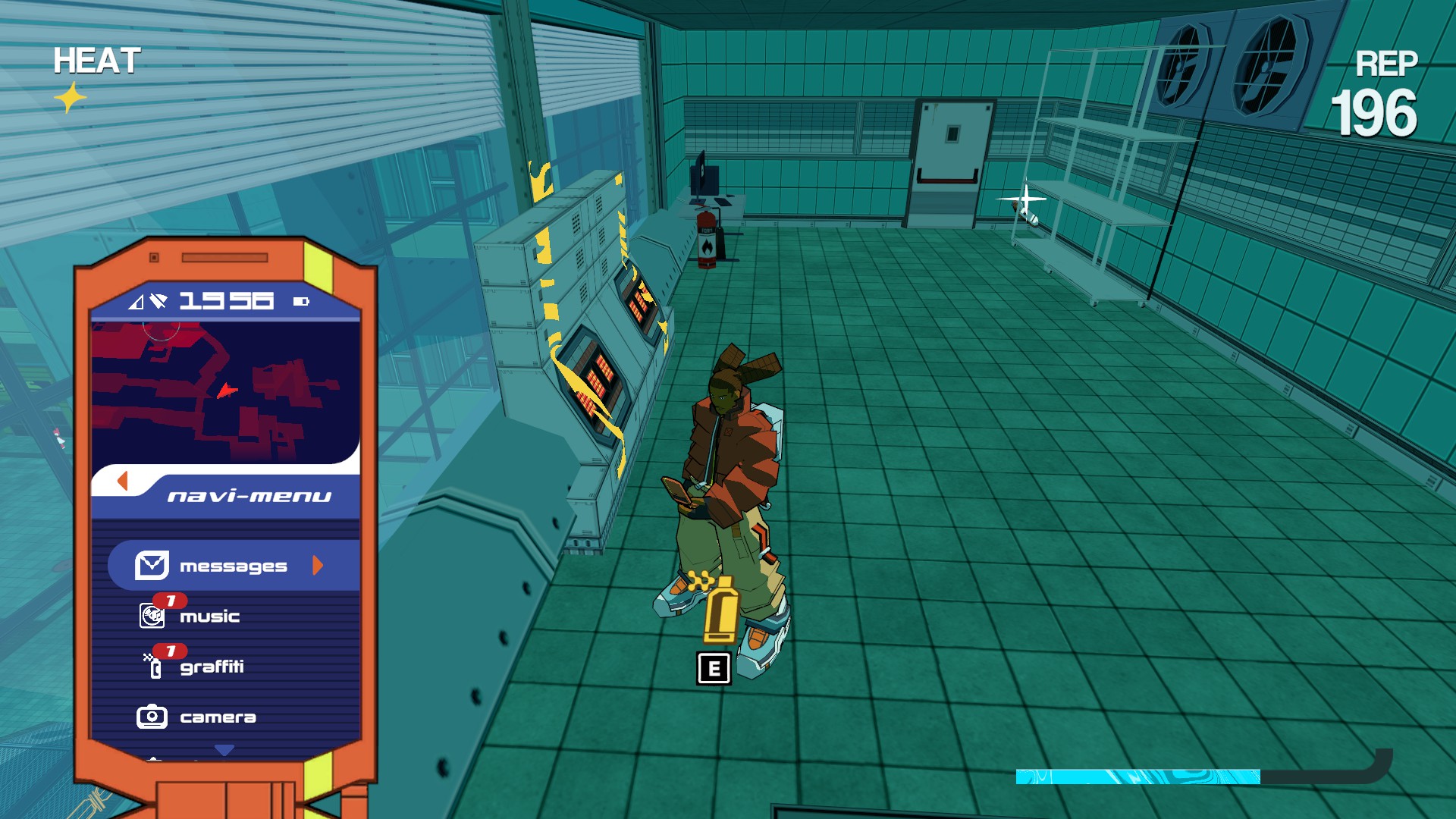 Orange Blasters
Lower level, lots of glass, boost through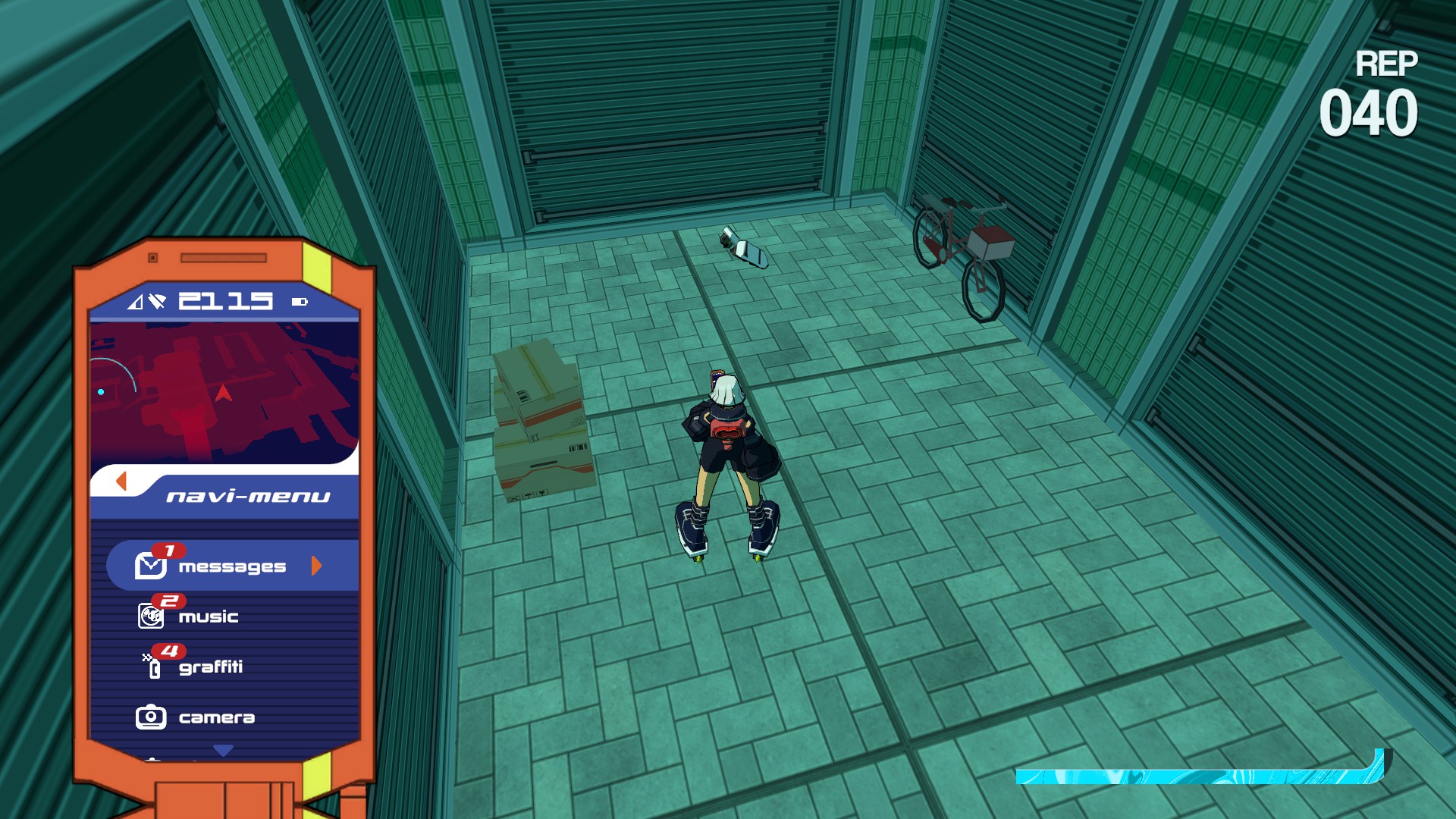 Mech Adversary
Lower level, slide into area blocked by oldhead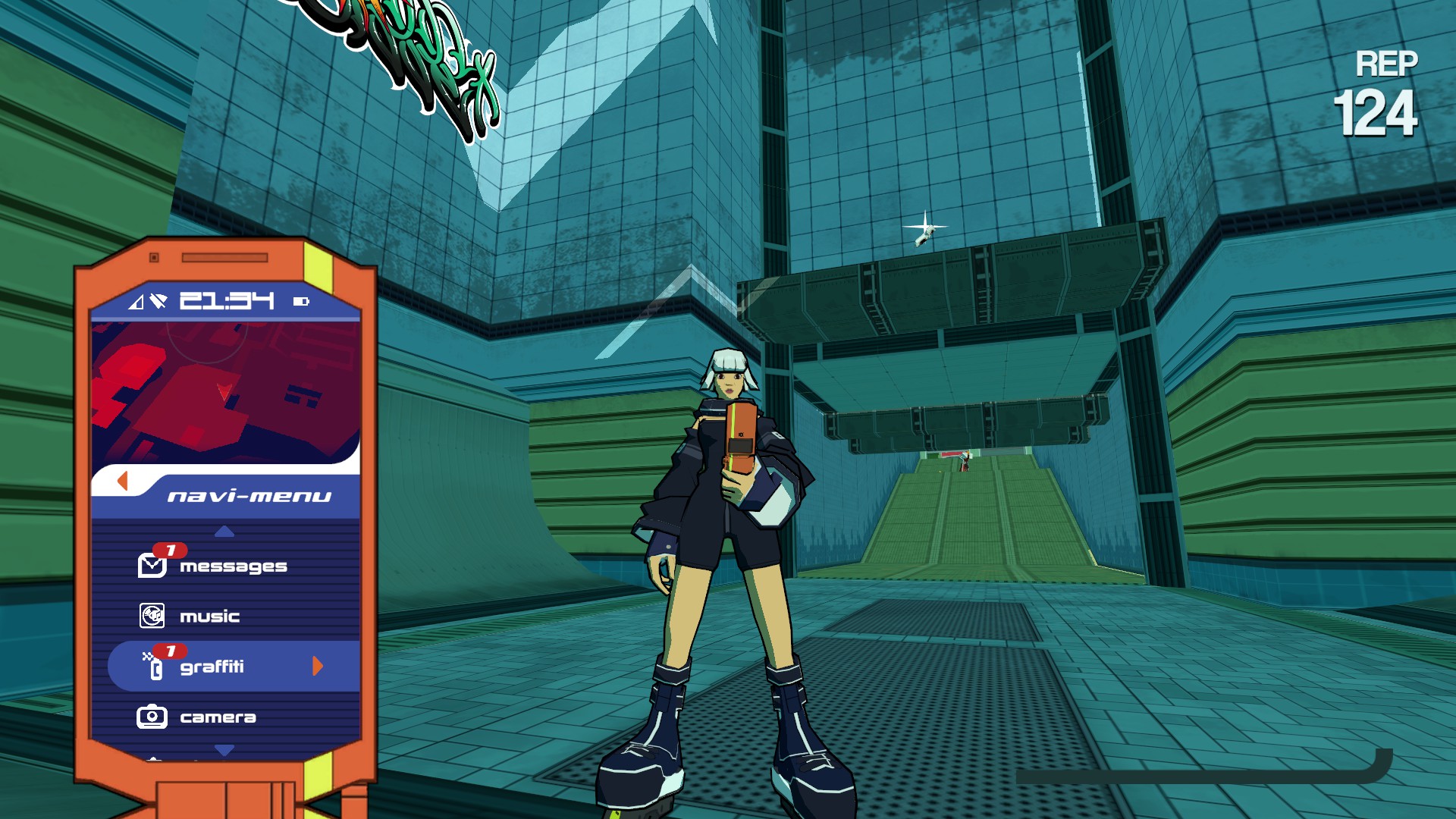 MILLENIUM MALL
Graffiti
Web Spitter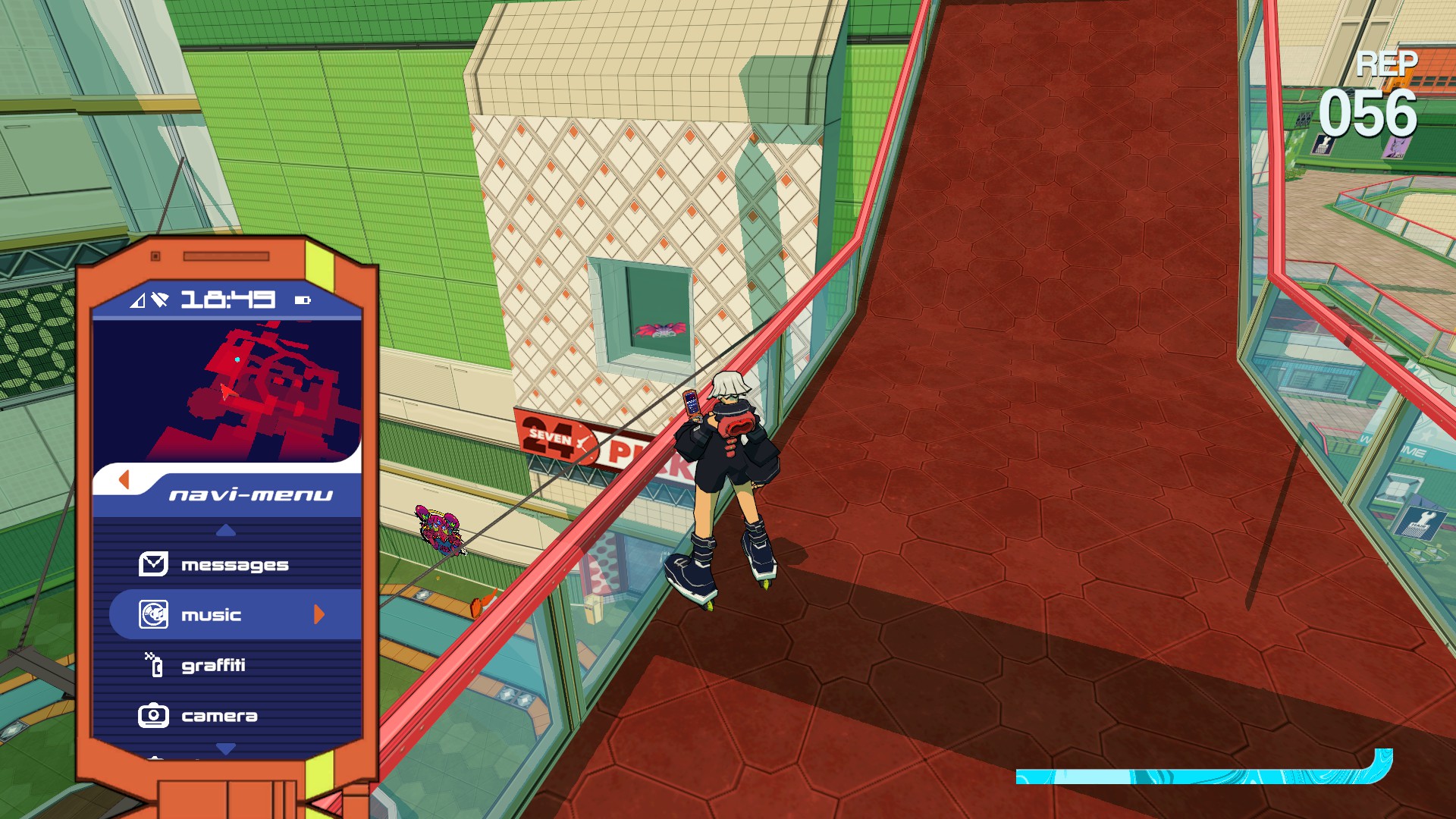 Noisy Ninja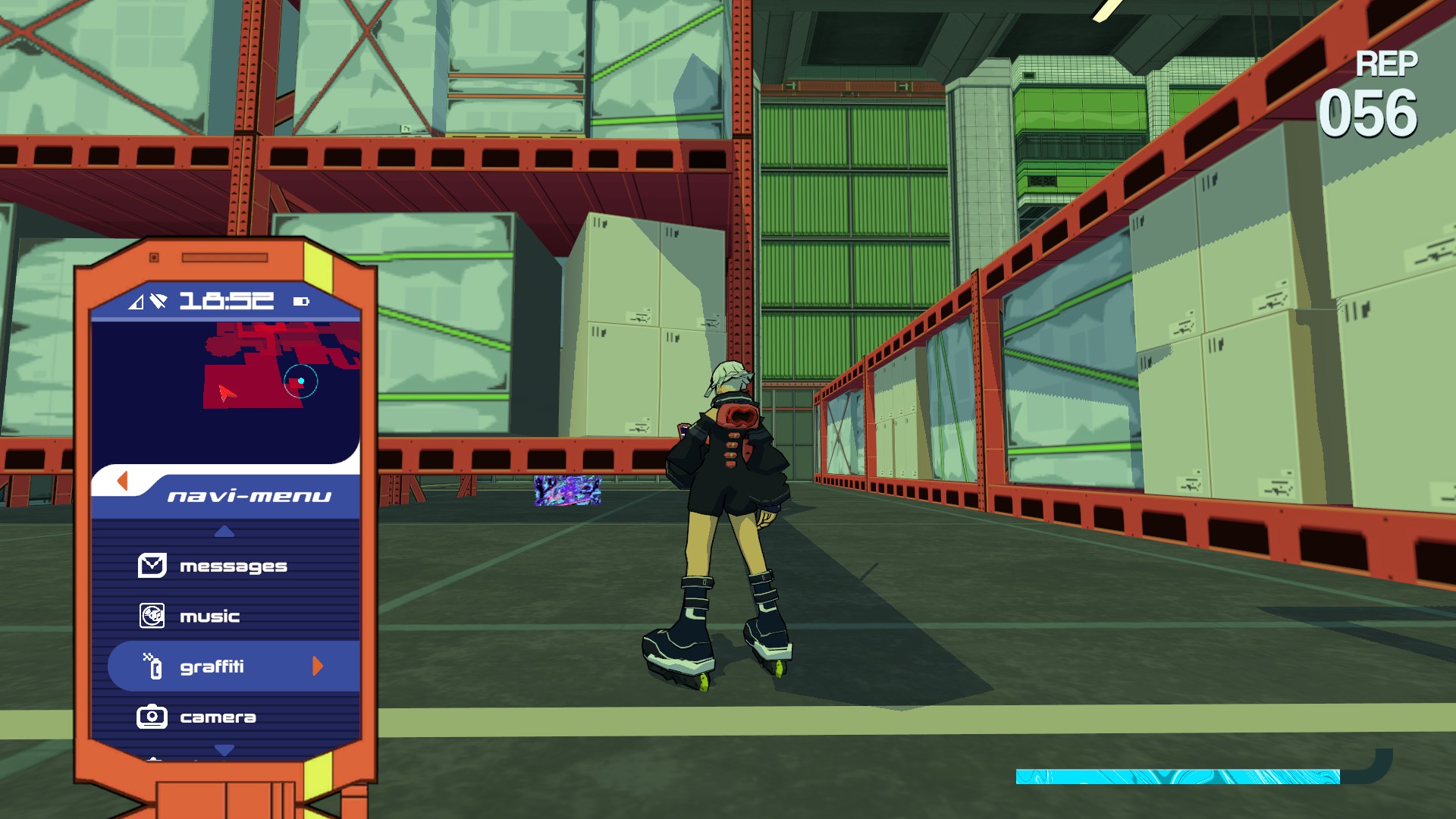 Tius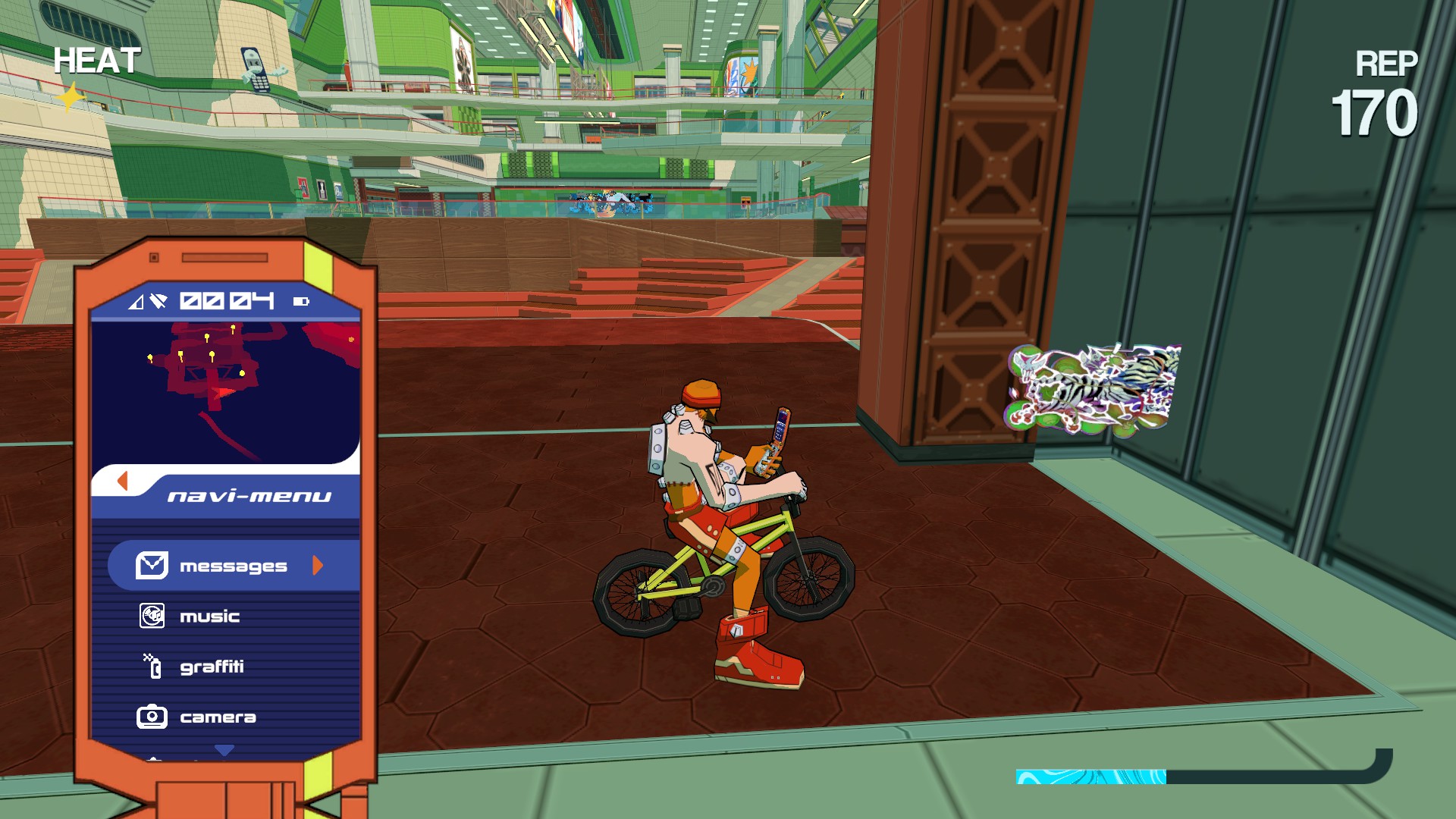 Raver funk
Inbetween billboards, theater part of the mall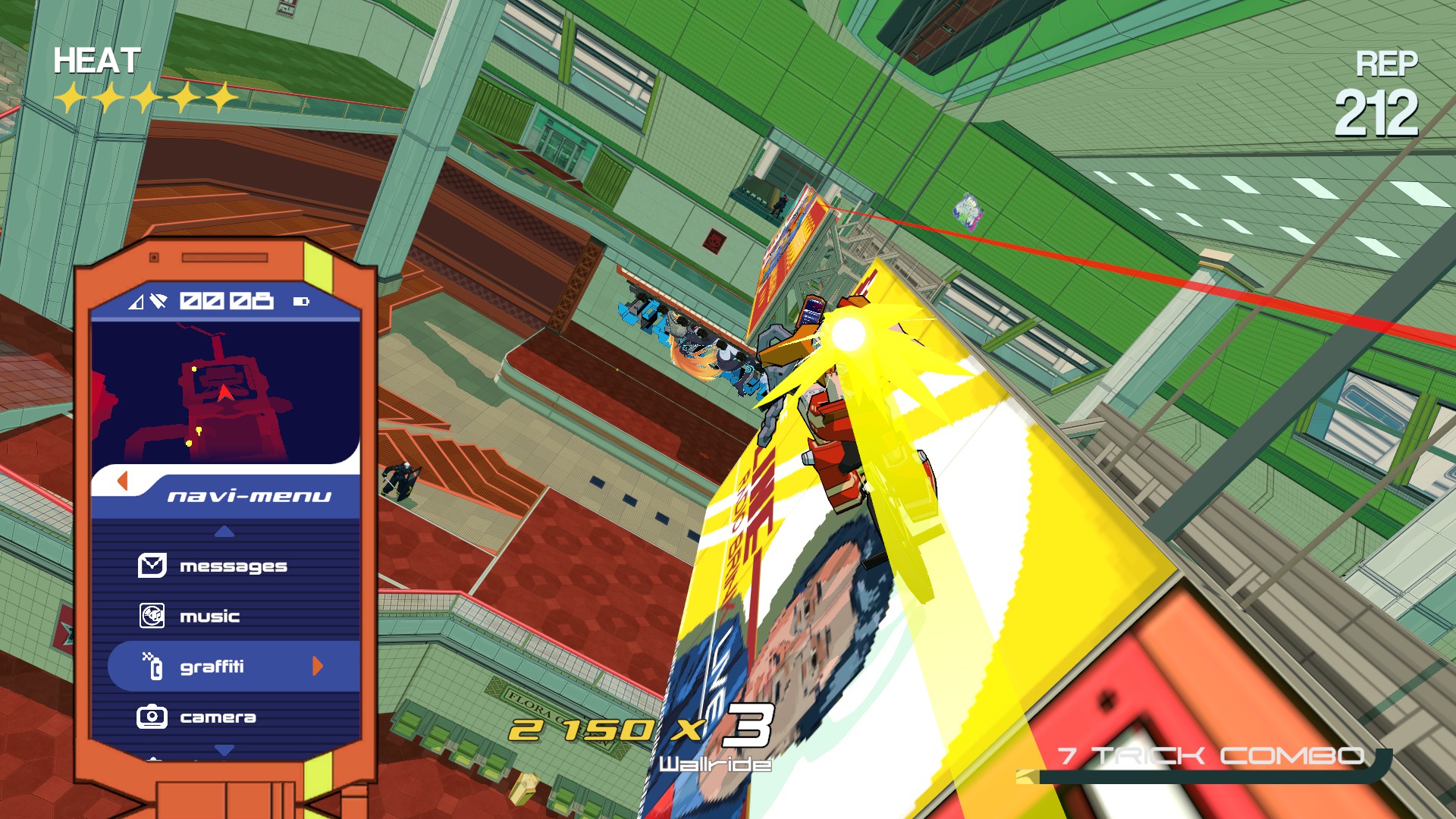 Second Sight
Story reward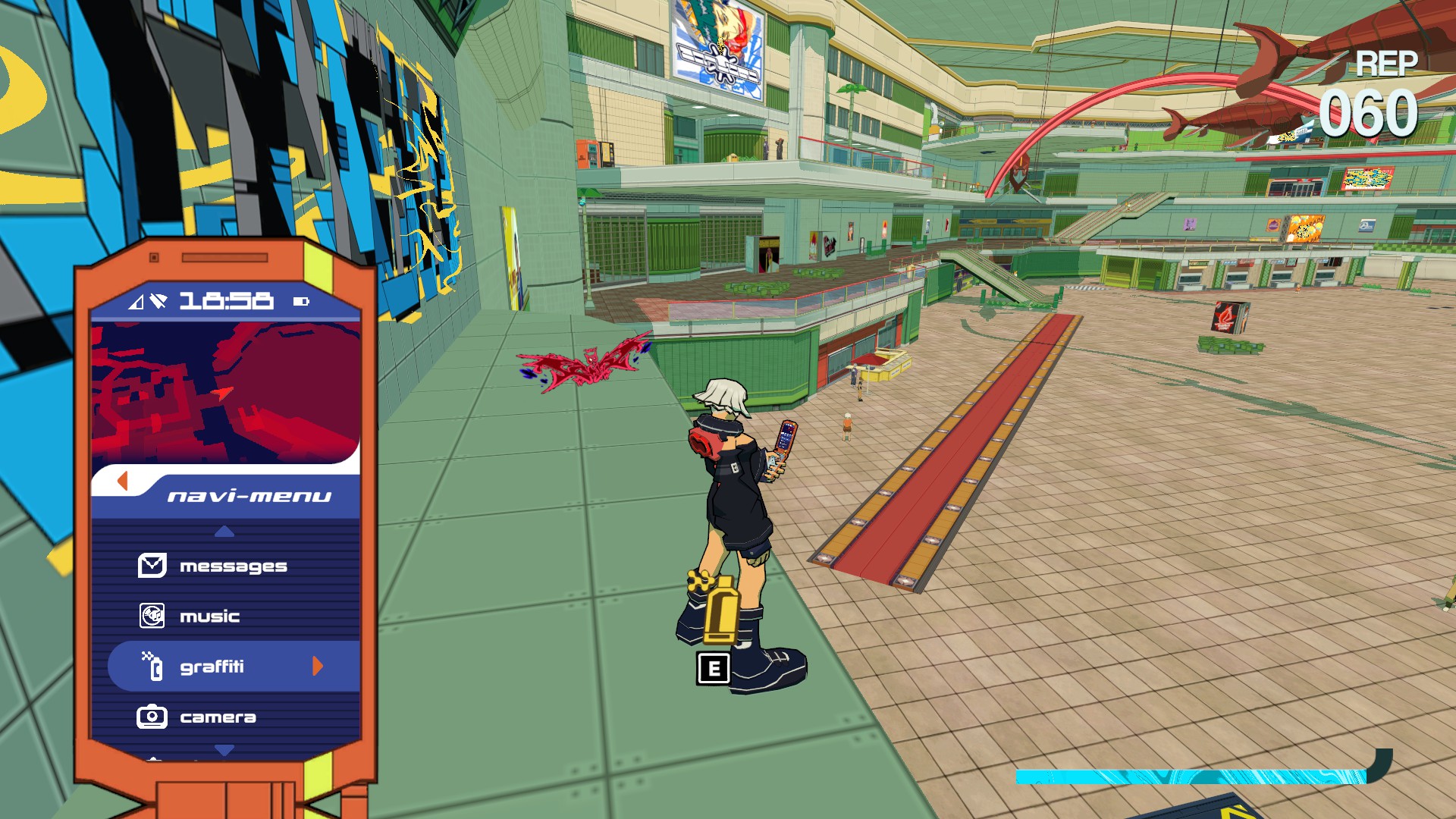 Moai Marathon
Story reward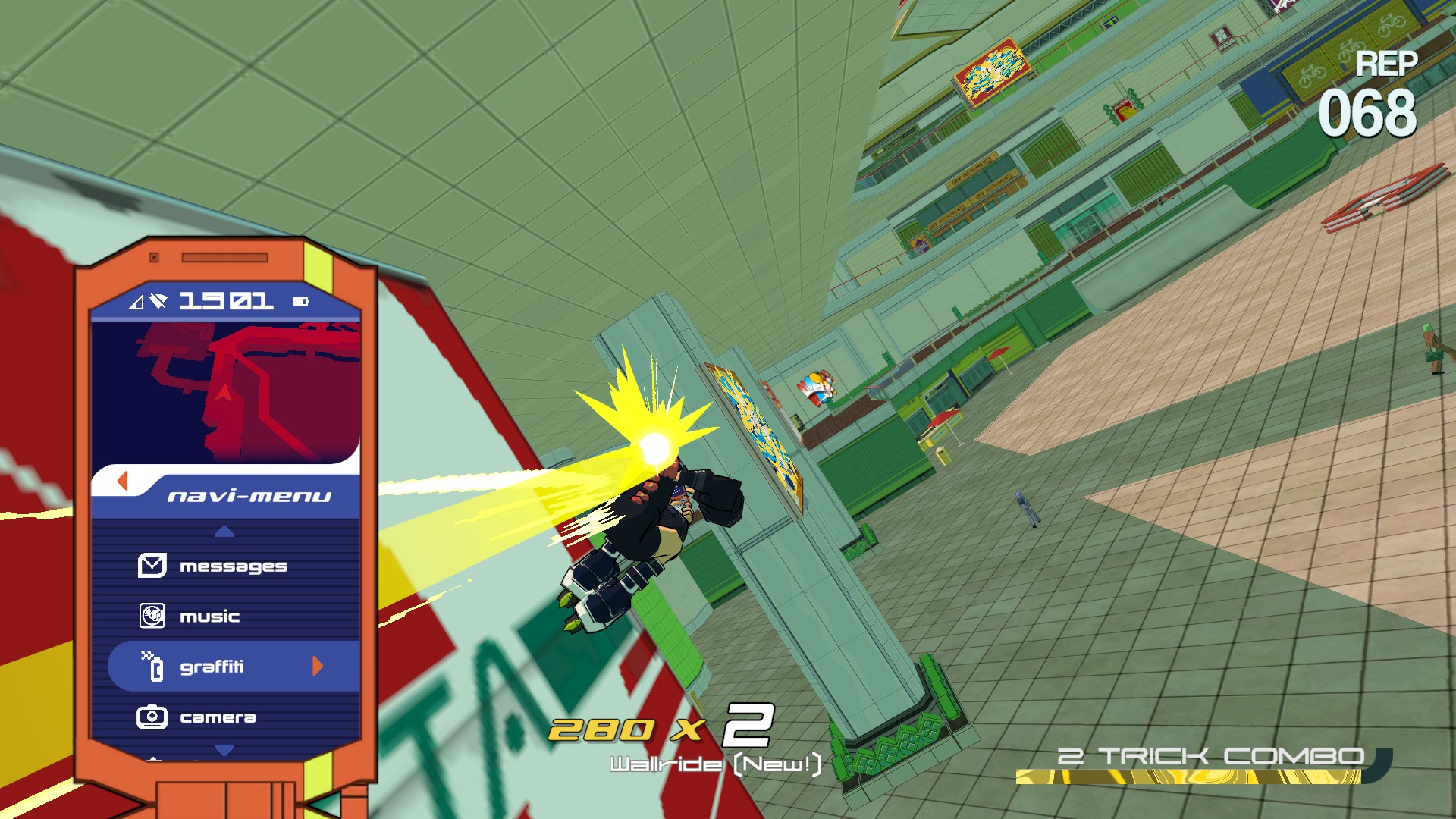 Campaign Trail
Story reward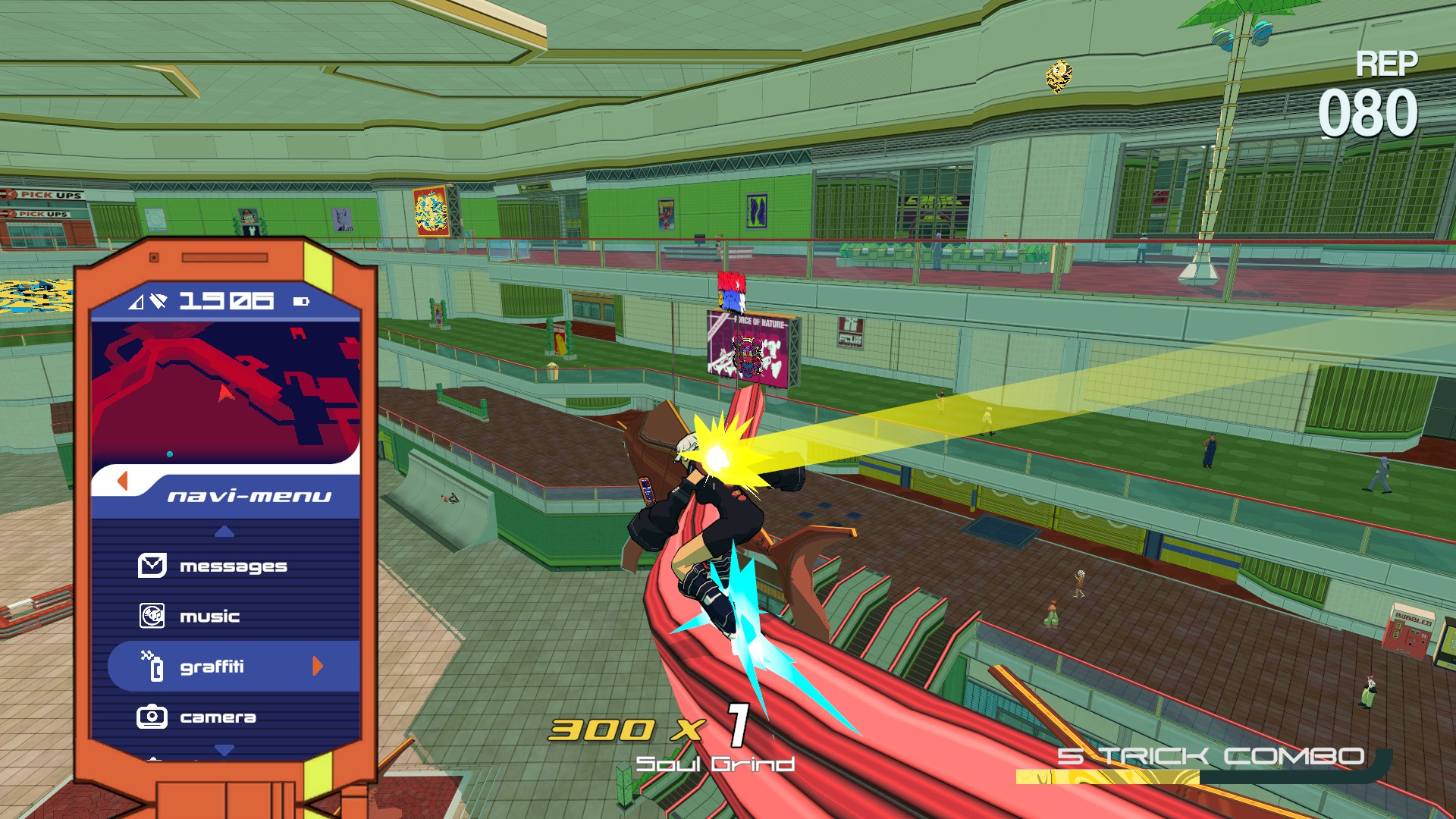 Deep Dive
Story reward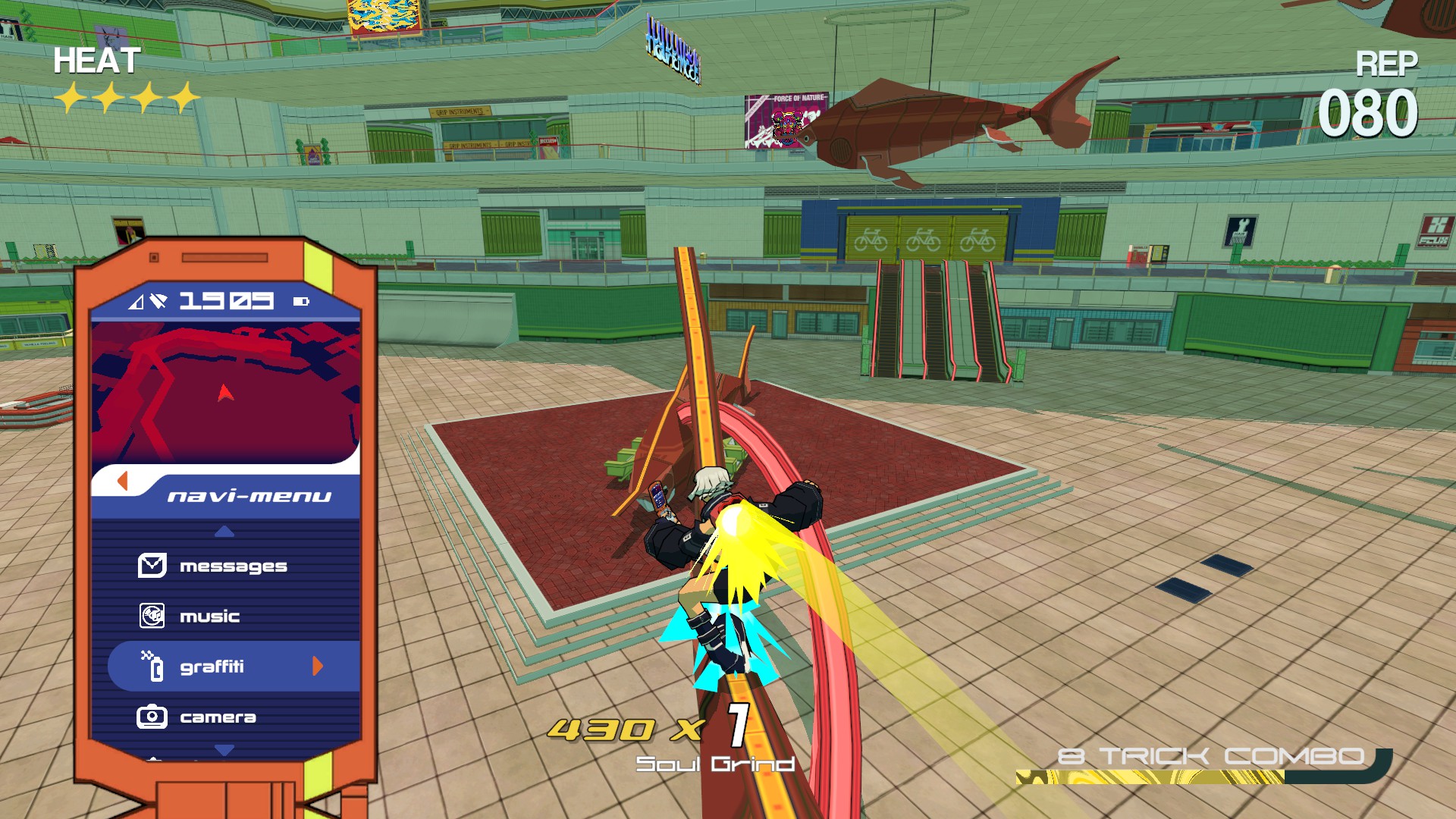 Om33
Slide under the door, theater part of the mall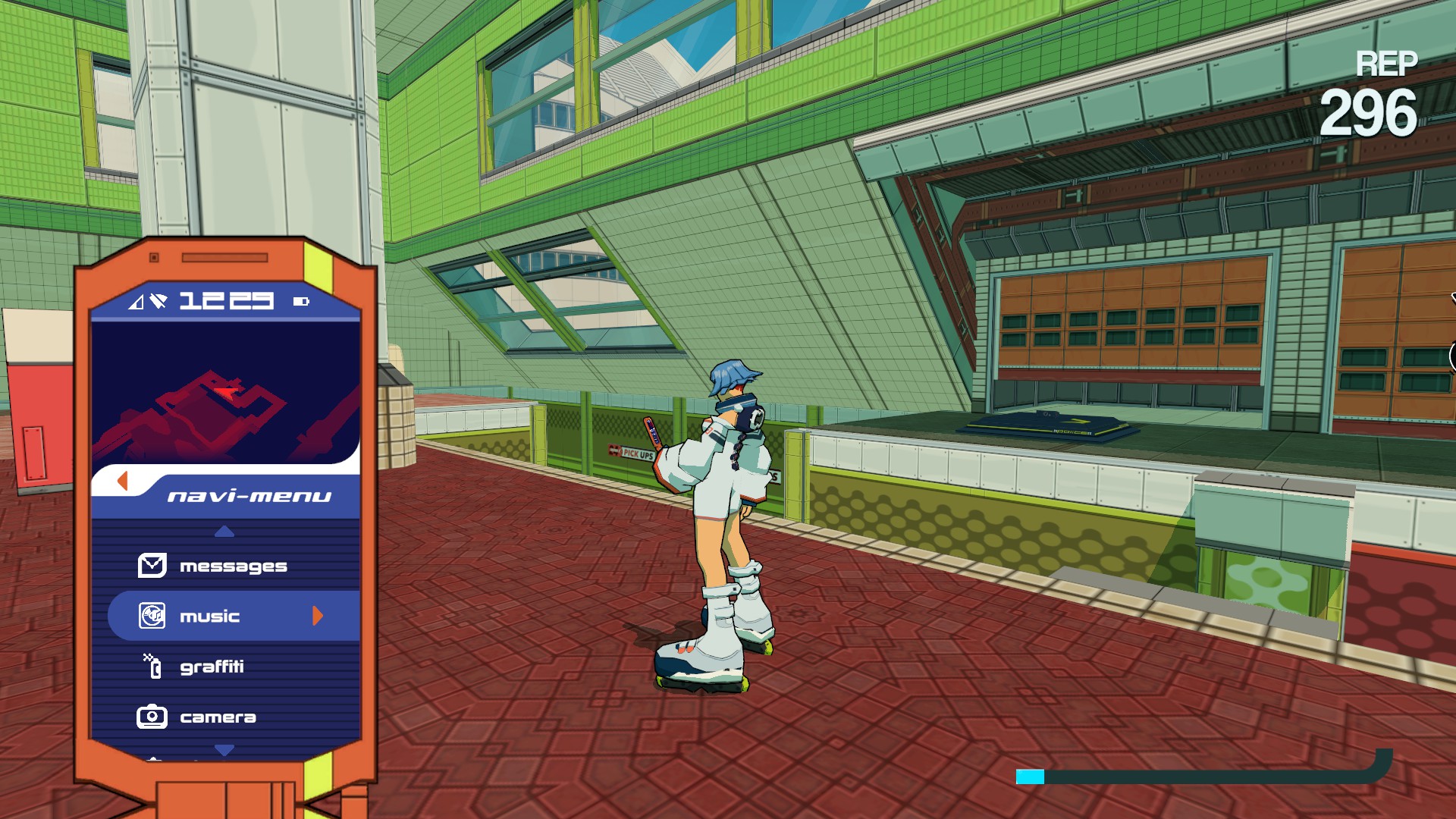 Thick Candy
In the vending machine, slide under gate, top floor, fish part of the mall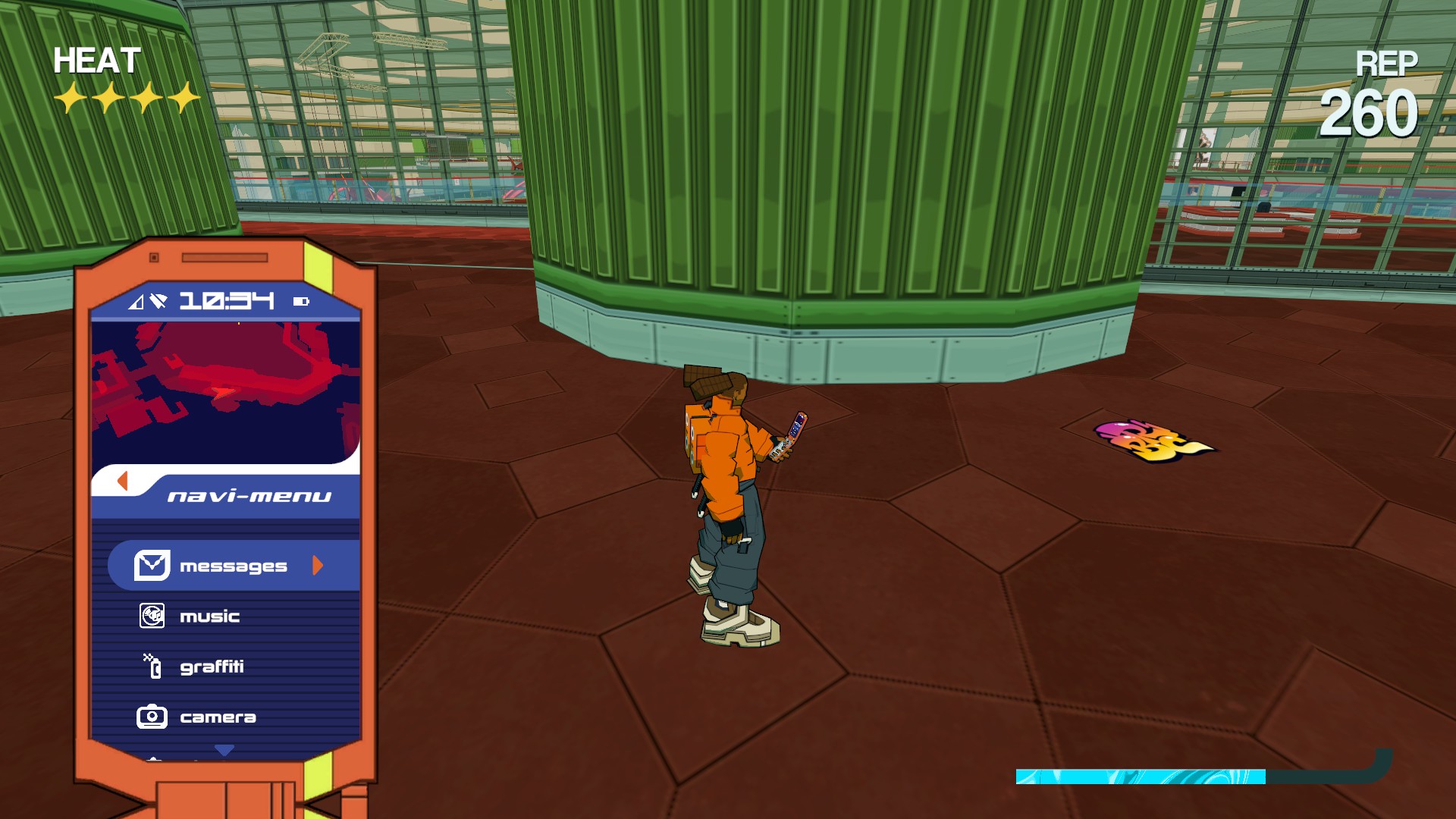 Music
Anime Break
Follow the corridor to the left of the cylinders, entrance of the mall
I wanna kno
Drop down in the spiral room past the theater part of the mall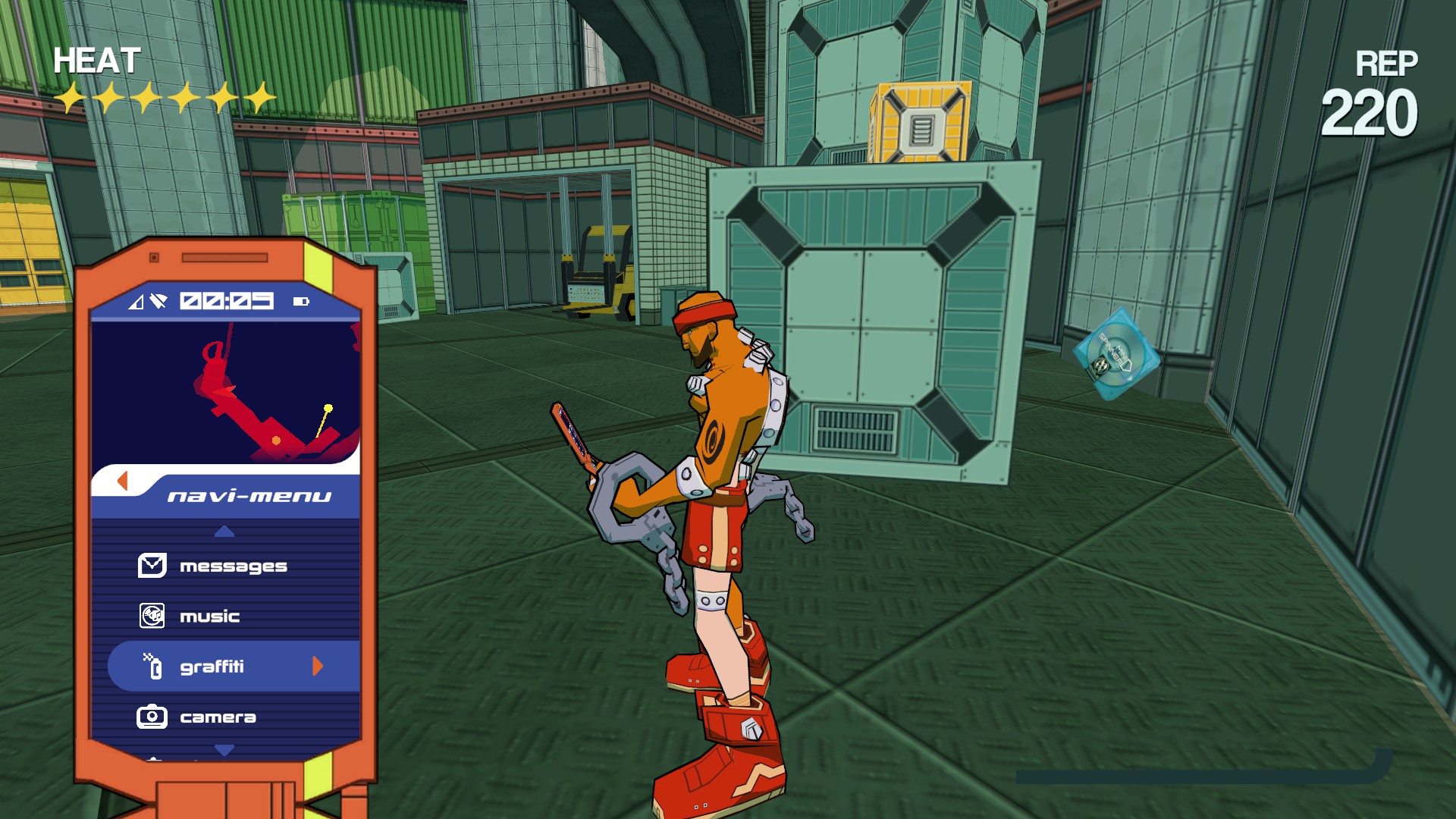 House Cats Mixtape
Follow the path blocked (tree) by oldhead, go right, skateboard on fire hydrant or boost jump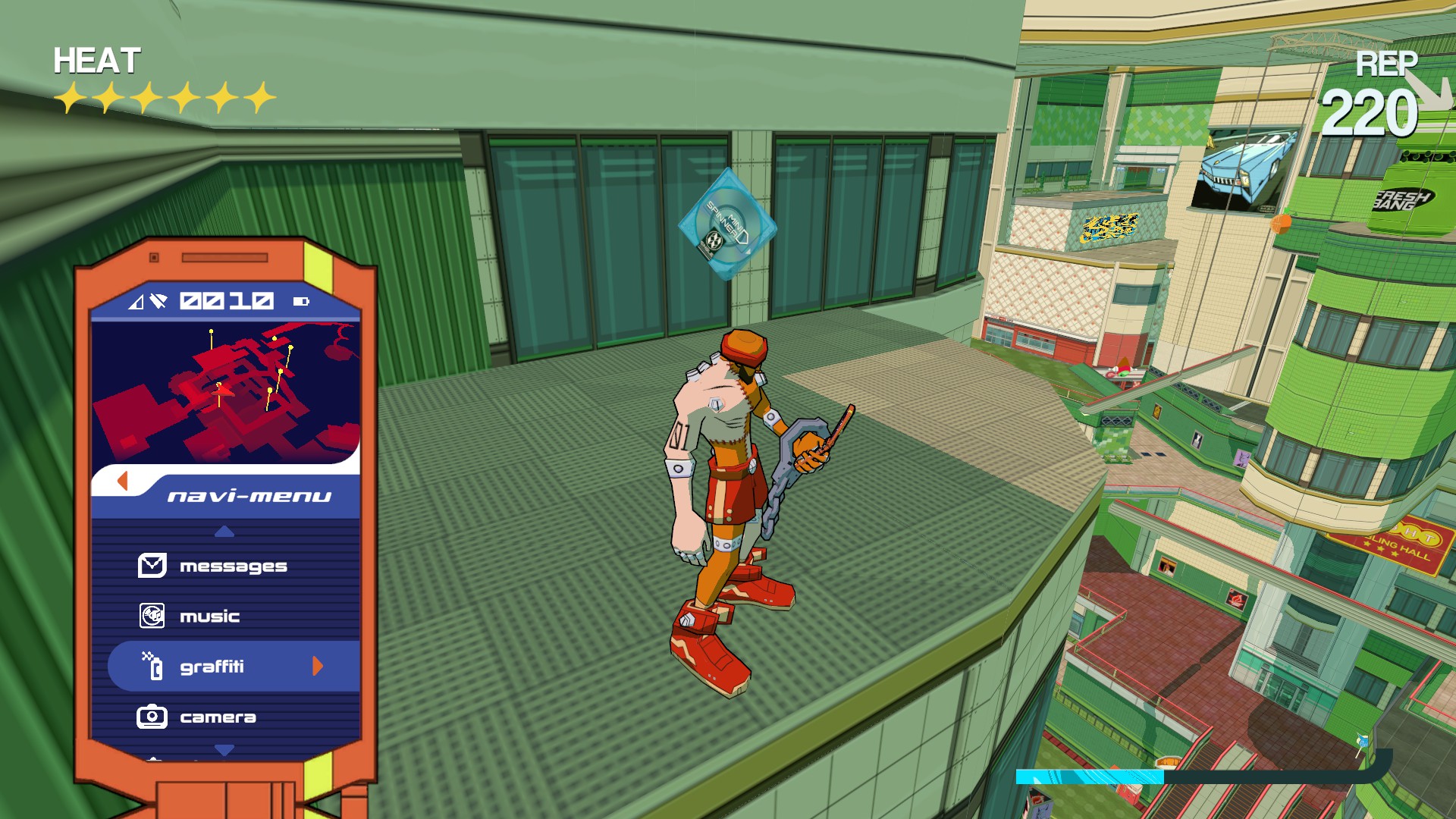 Two Days Off
Inside robopost, fish part of the mall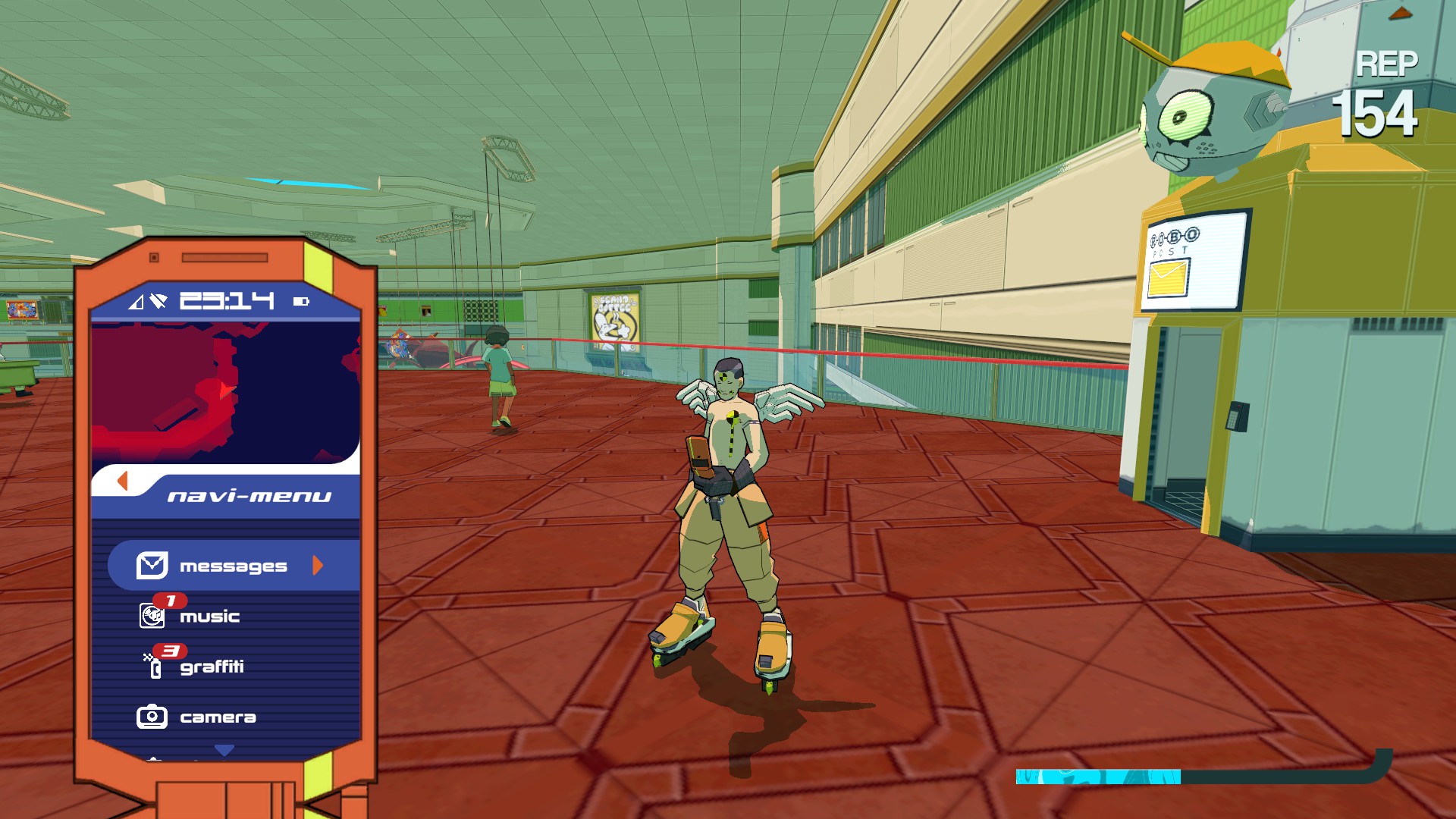 State of Mind
Inside robopost, go through path blocked by oldhead in fish part of the mall, race dot exe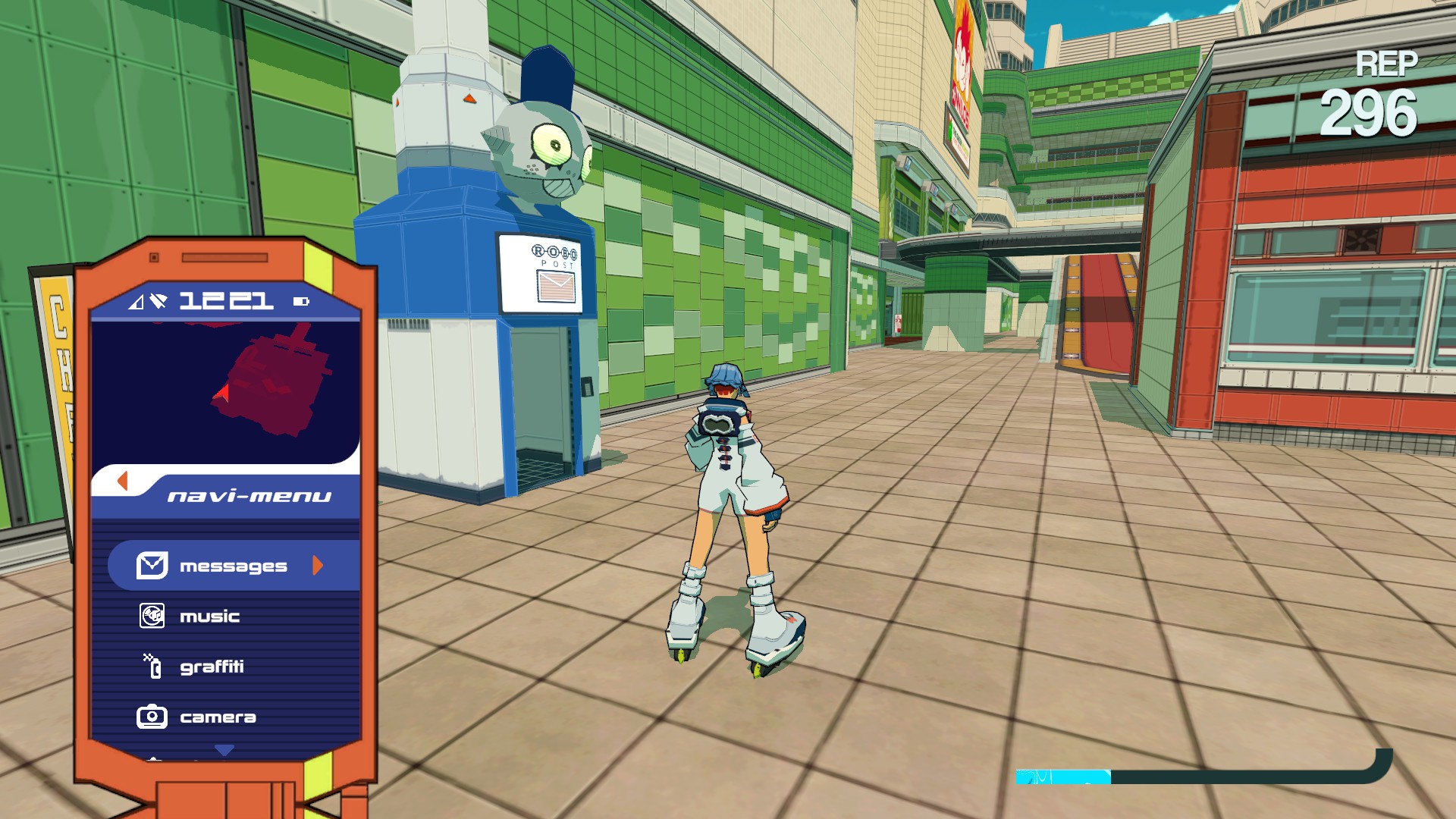 Da People
Manual with
Skates
in one of the cylinders, entrance of the mall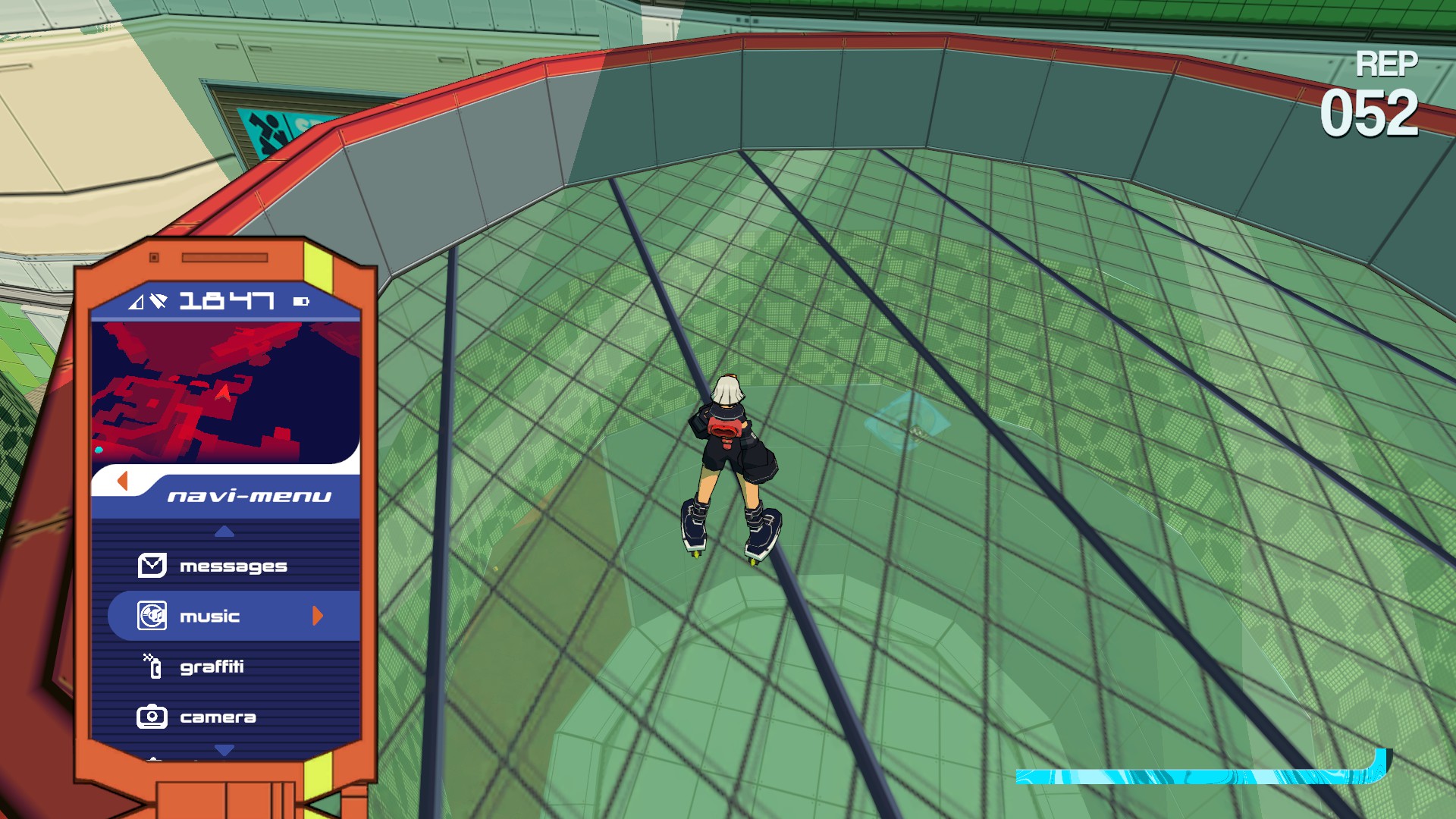 Spectres
Police turret jump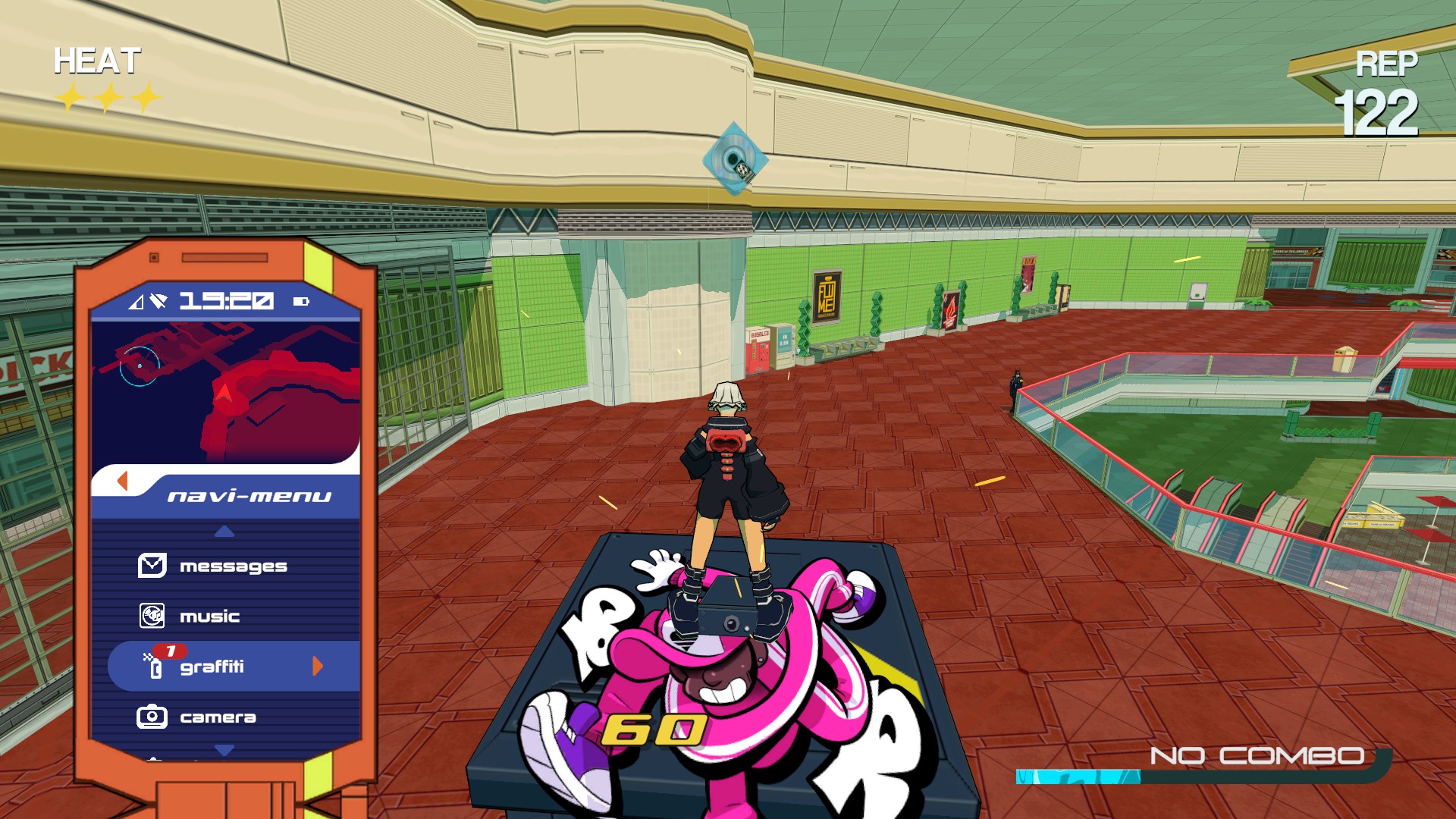 Outfits
Bel Autumn
Inside robopost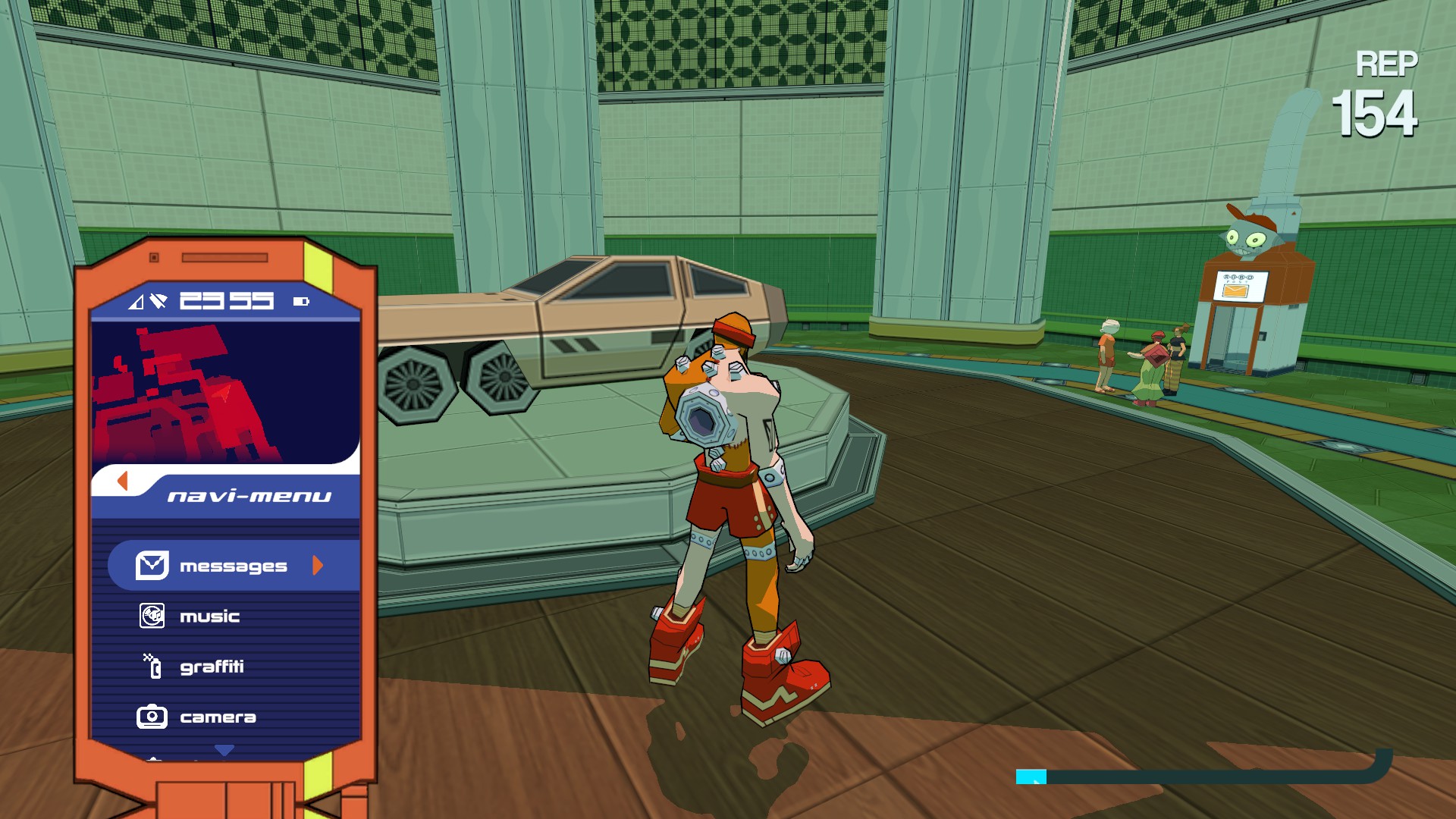 Shine Autumn
Uside down rail on the third floor
Bikes
Mr. Taupe
Top floor, fish part of the mall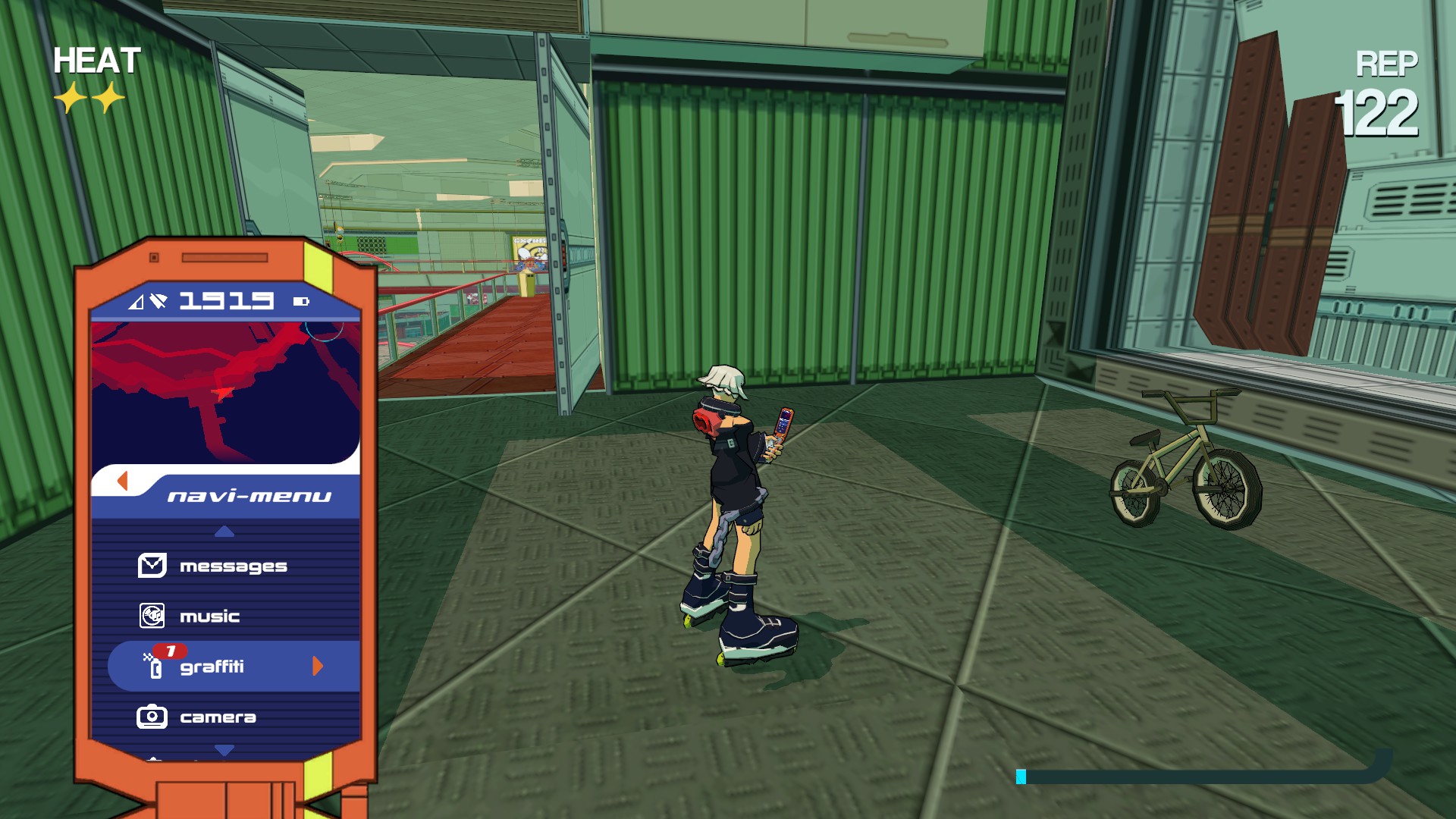 Gum
On the way to theater part of the mall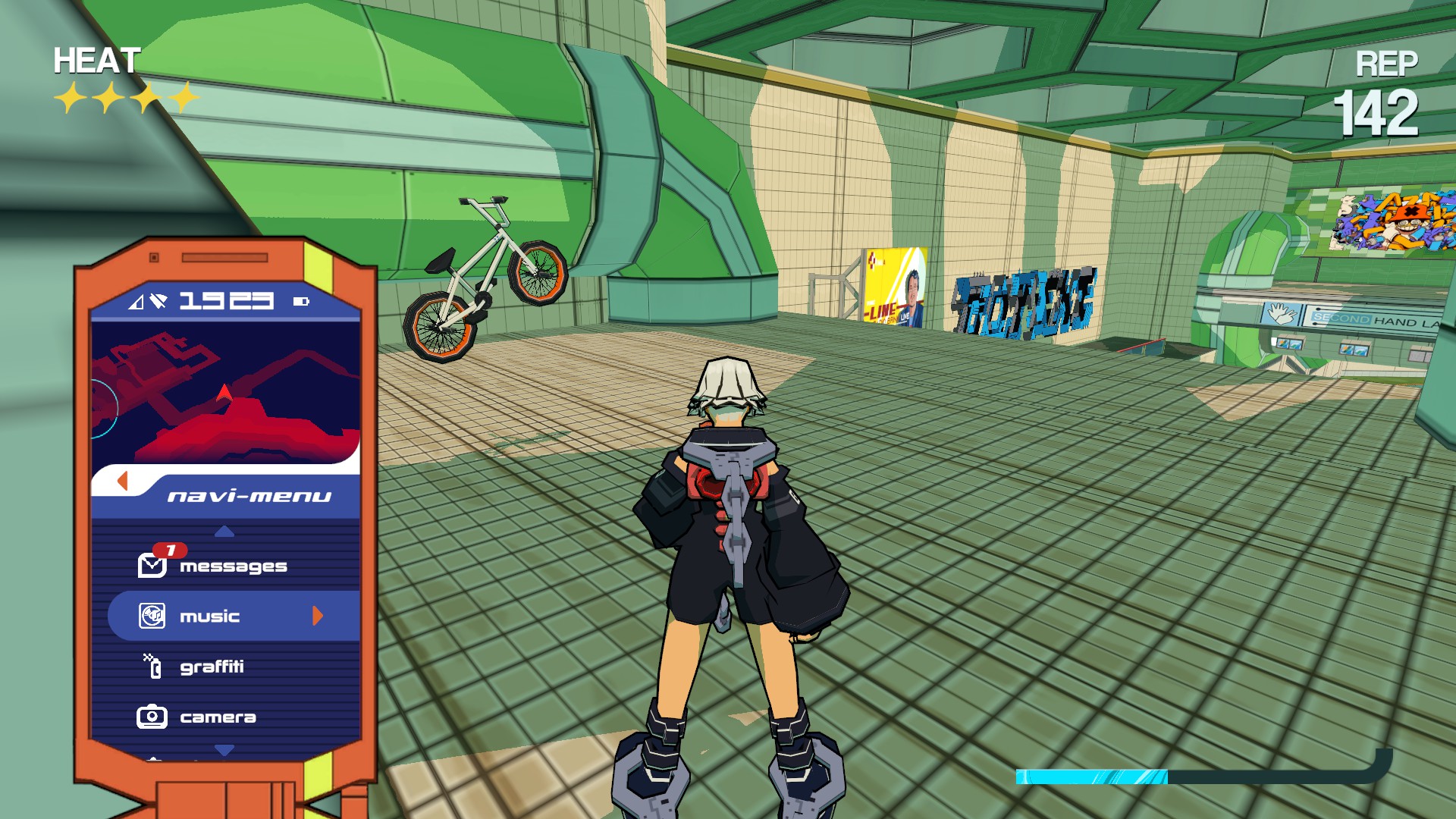 oyo
Behind bike doors in fish part of the mall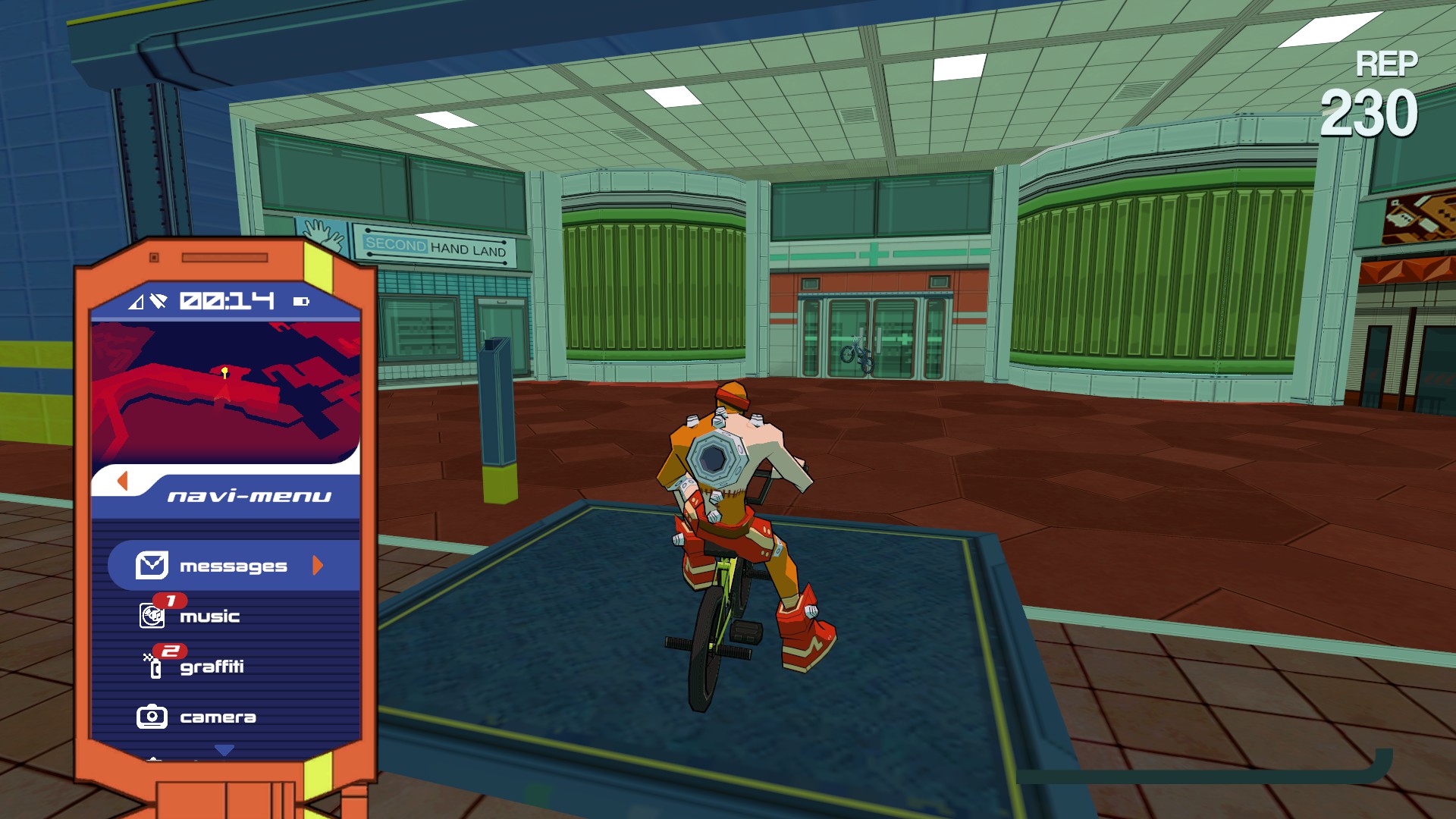 PYRAMID ISLAND
Graffiti
Boom
Jump on billboards to drop down from the roof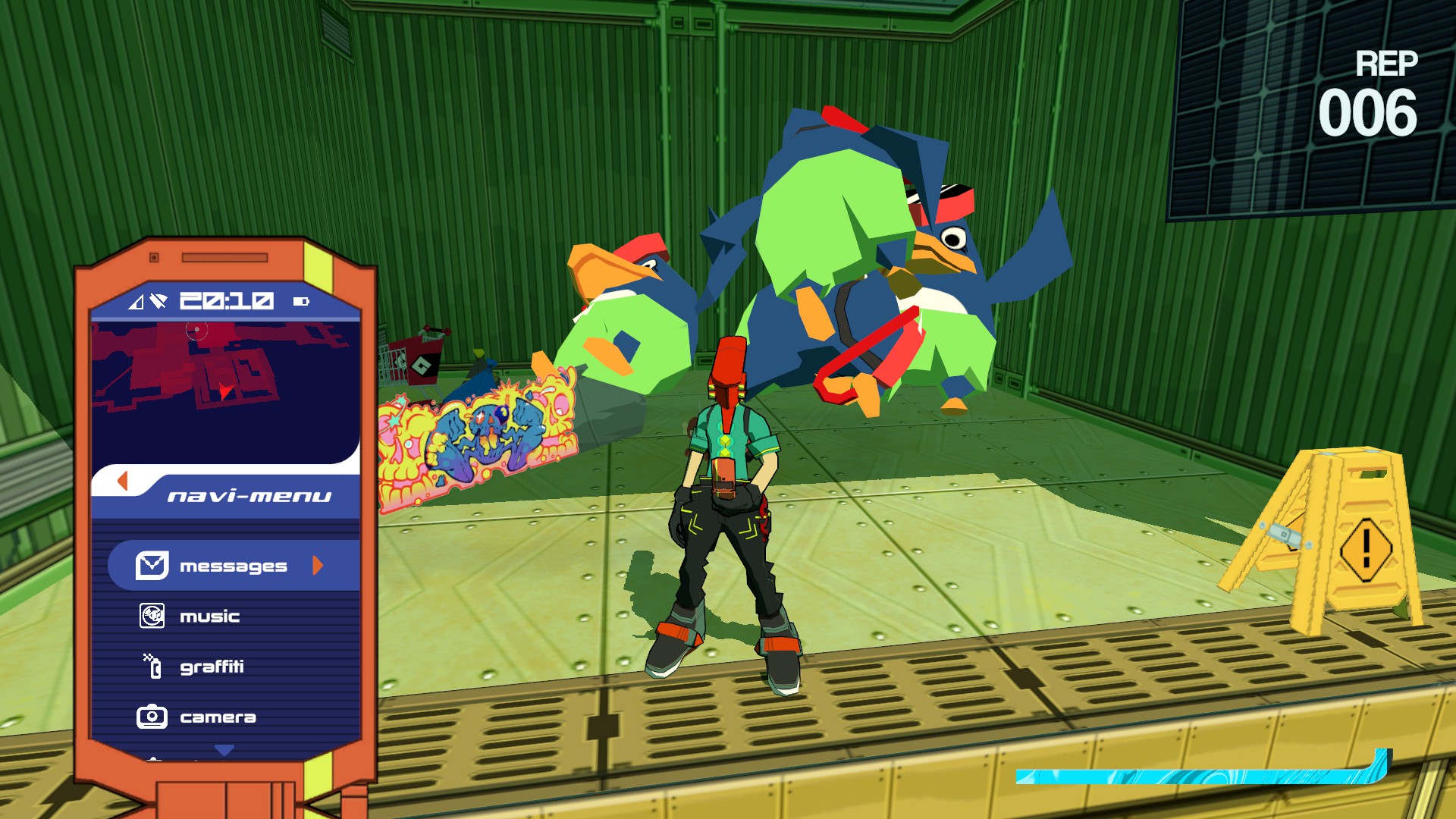 Bomb Croc
Wild Rush
While on foot trick and then jump to get on the roof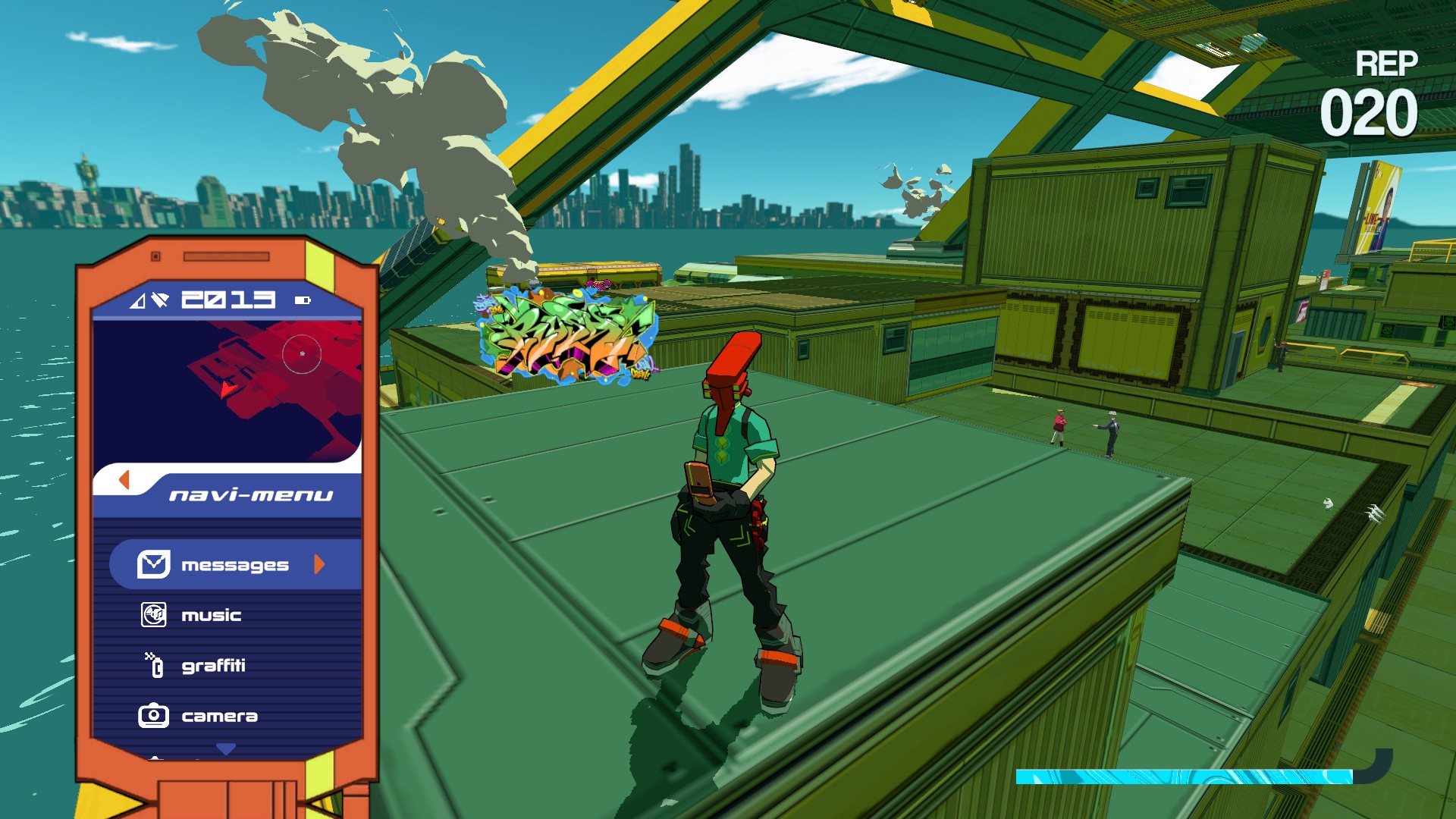 Devil 68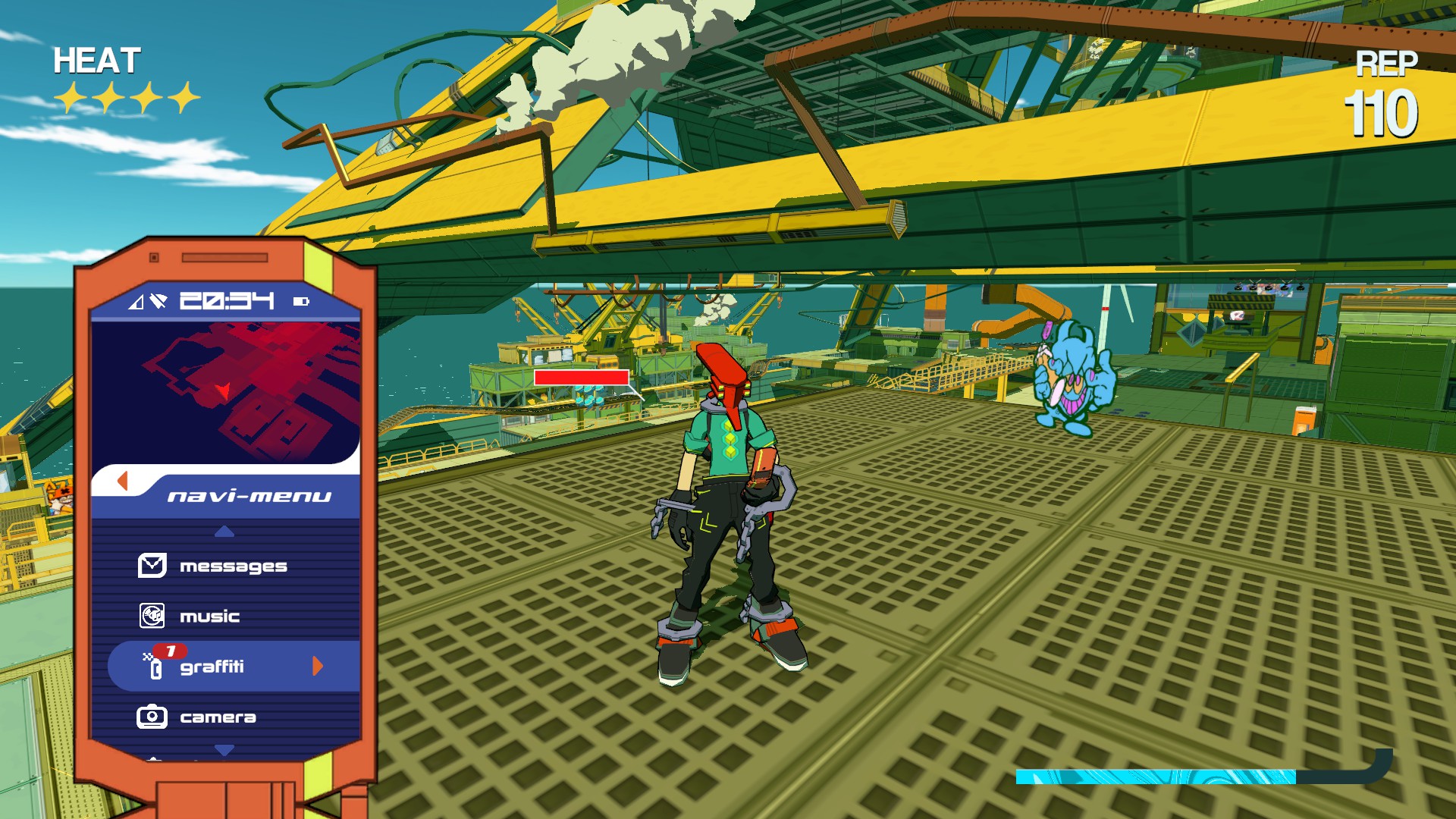 Bomb Burner
Story reward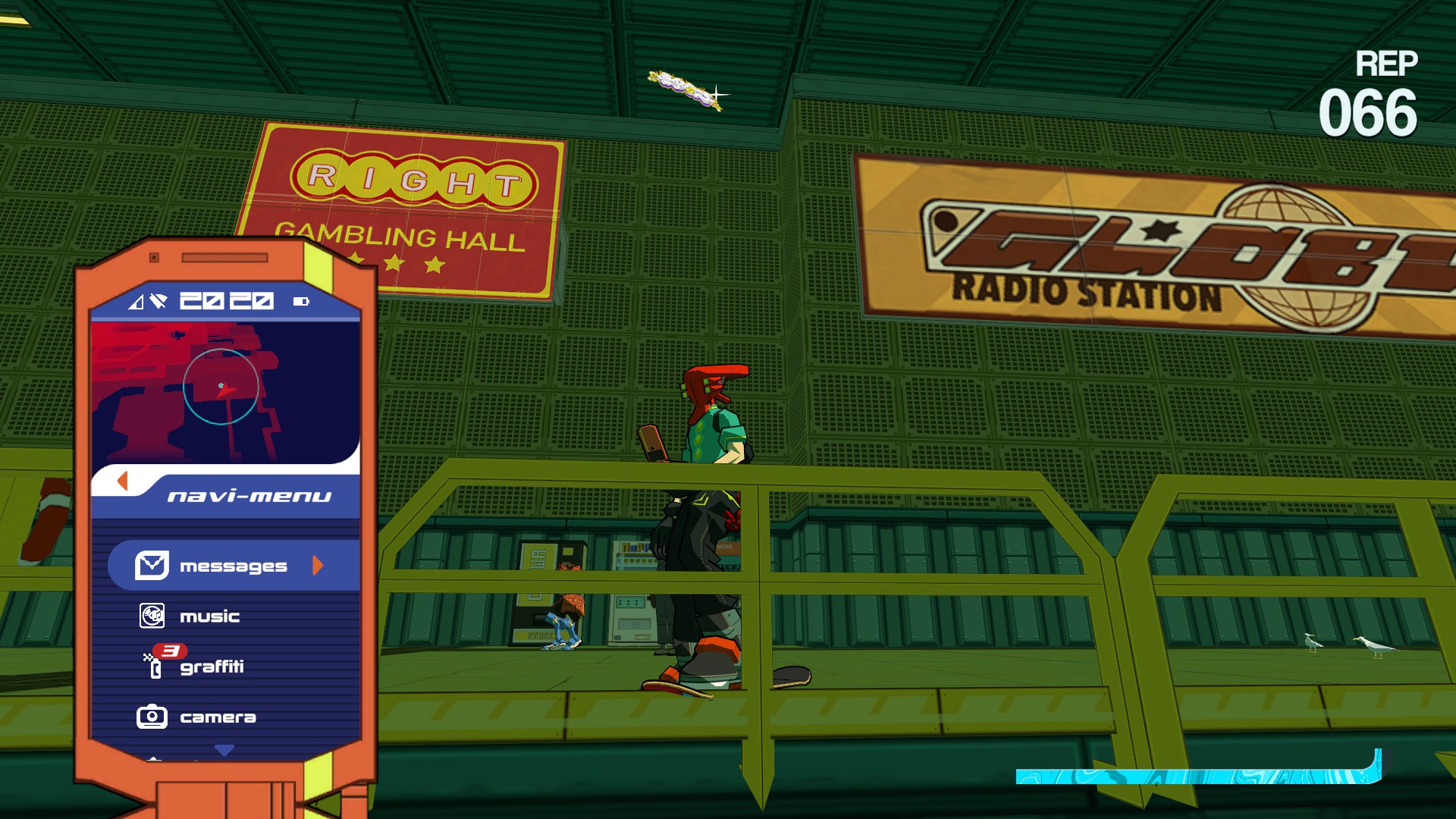 Lauder
Story reward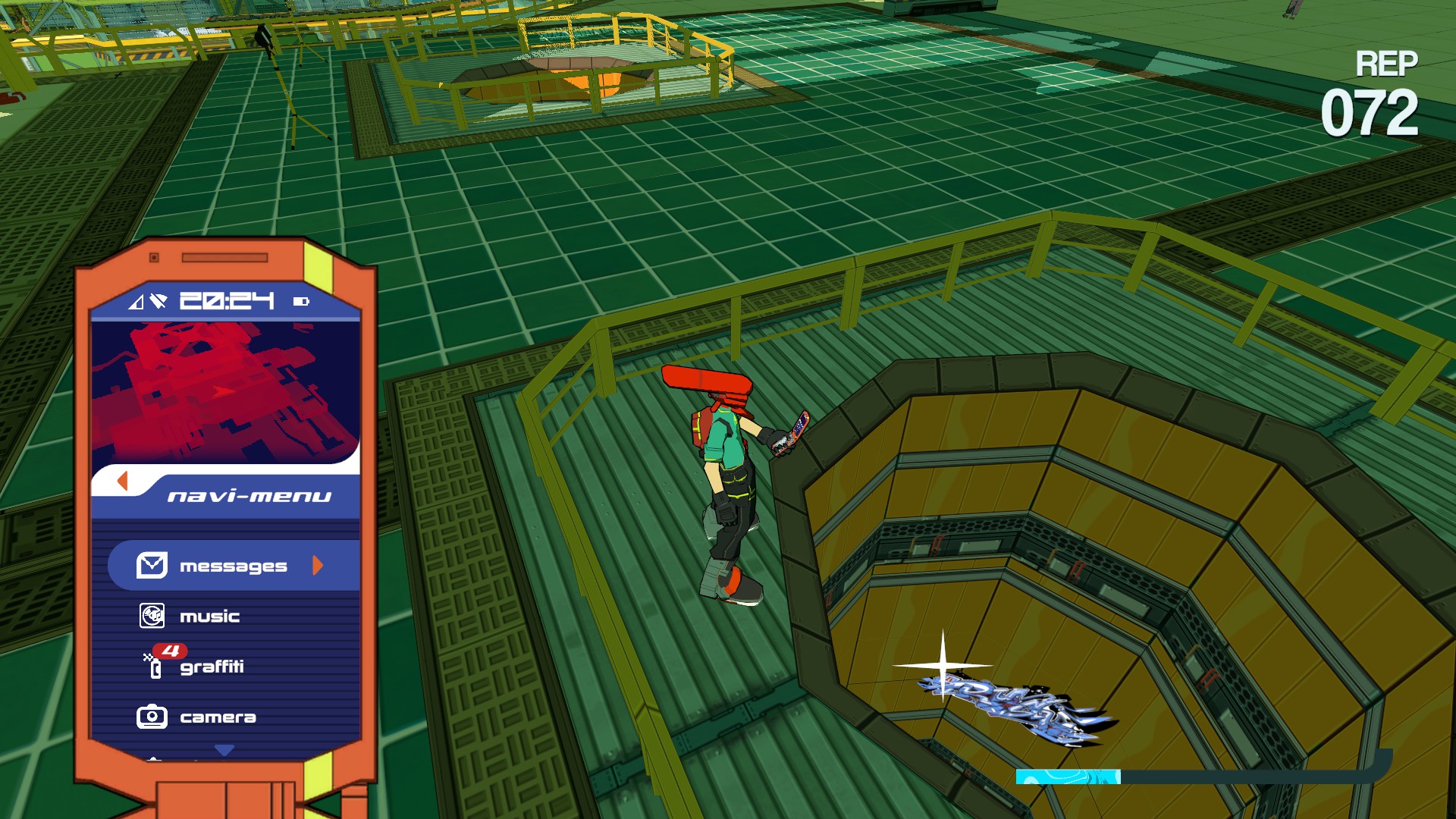 Pirate's Life 4 Me
Story reward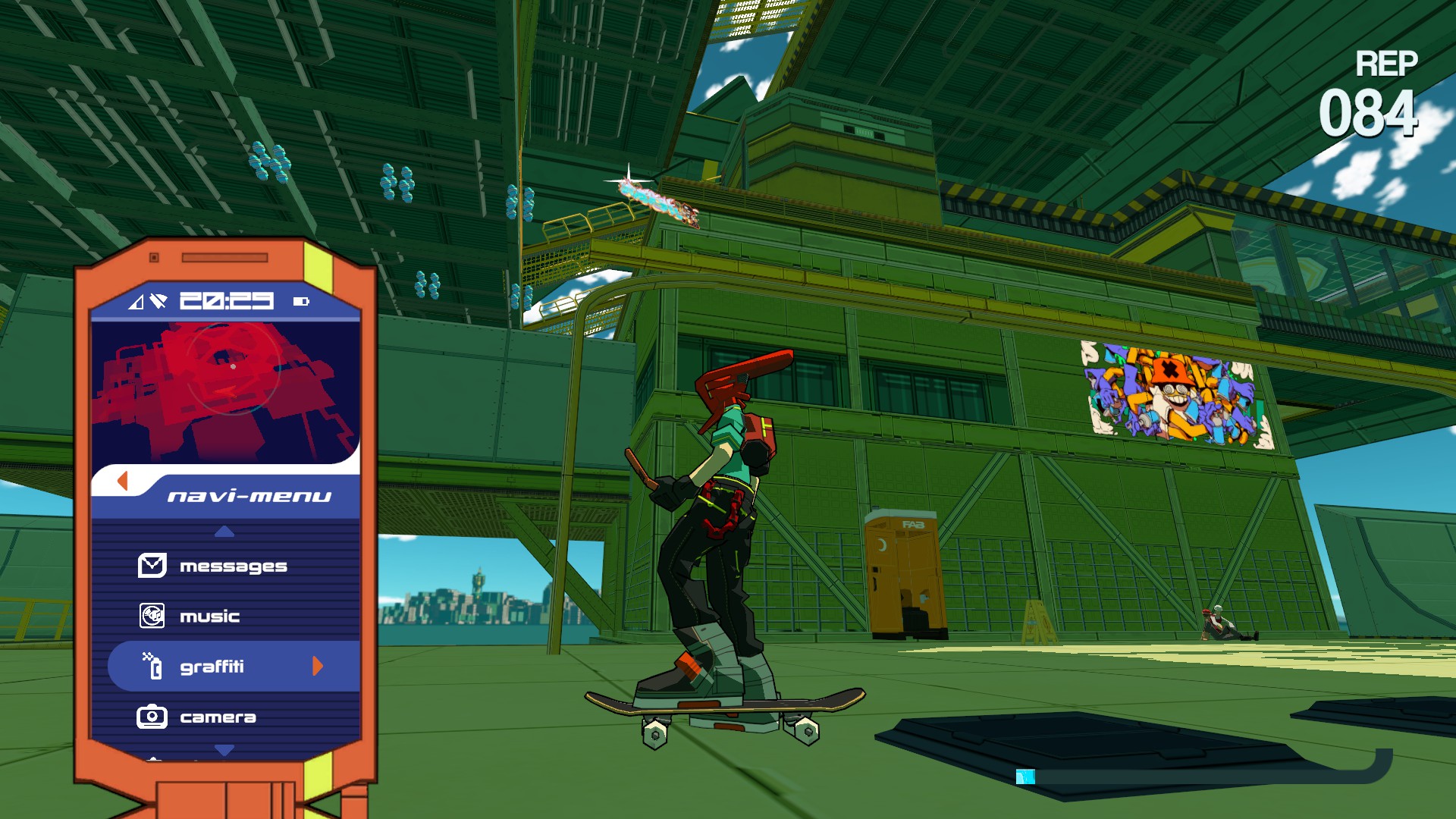 Music
You can say hi
Get on the ladder in tubes, ride wind turbine blades
Big City Life
The very top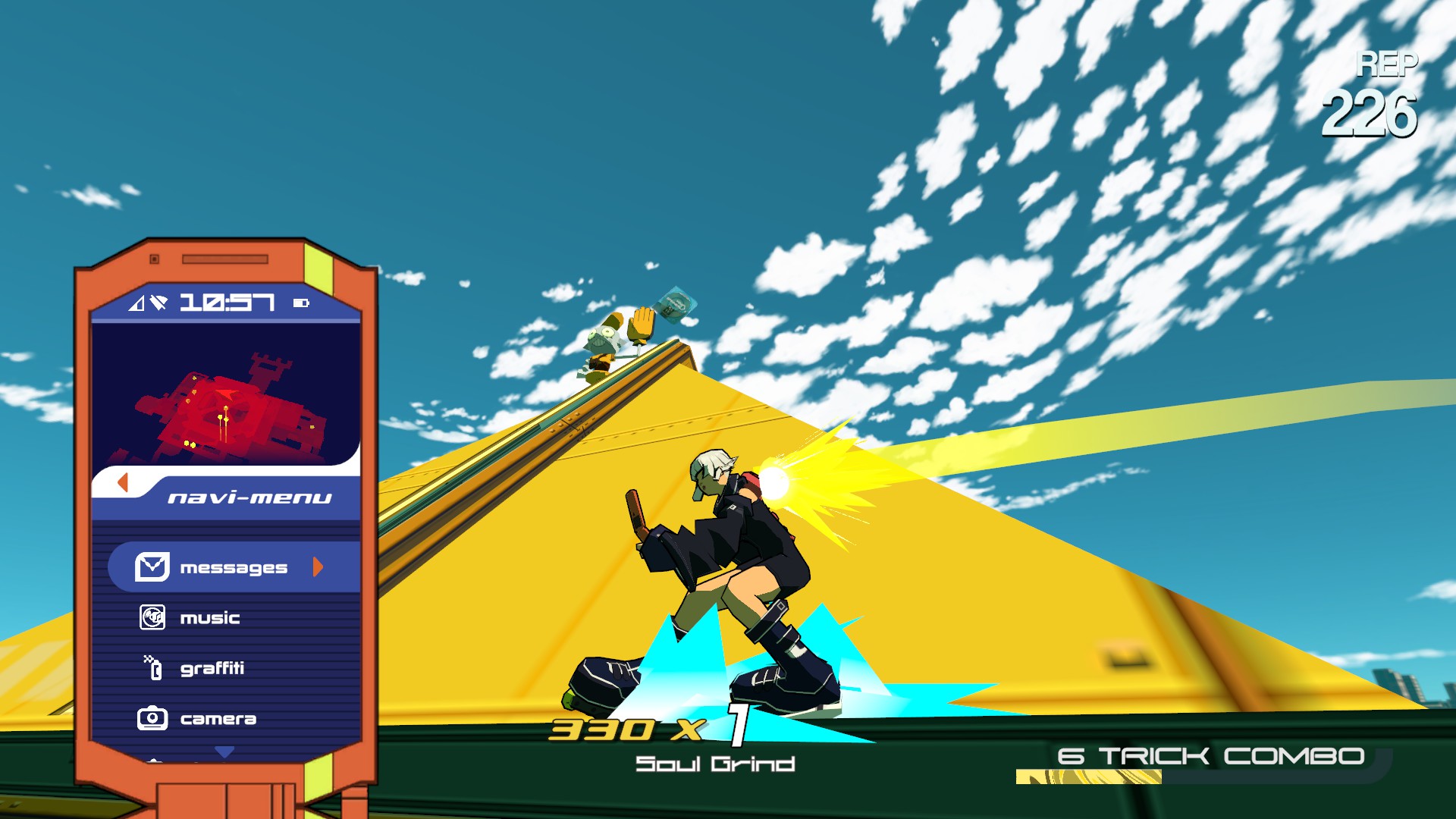 Trinitron
Inside robopost (bottom)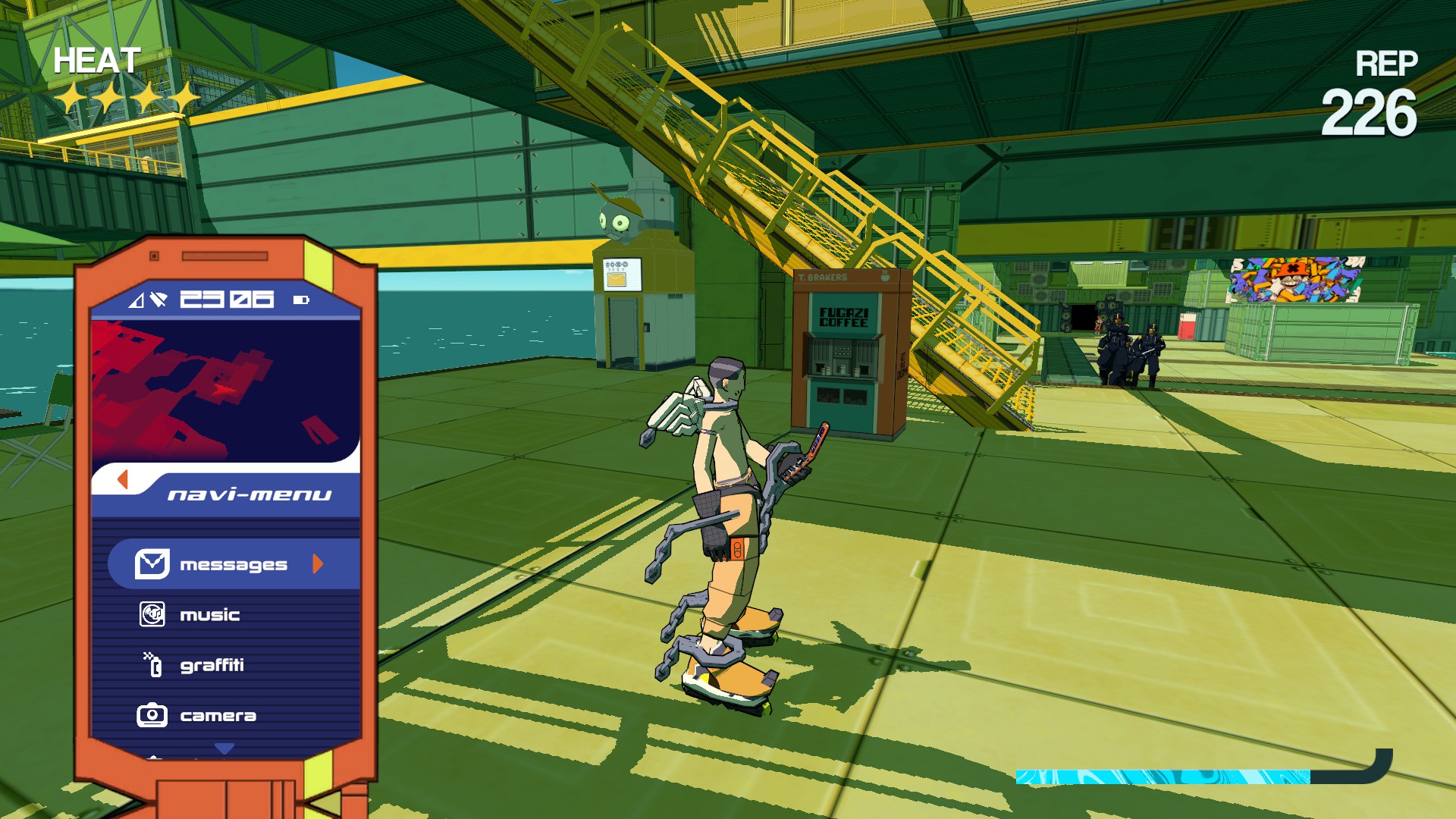 Breaking Machine Mixtape
Inside robopost (top)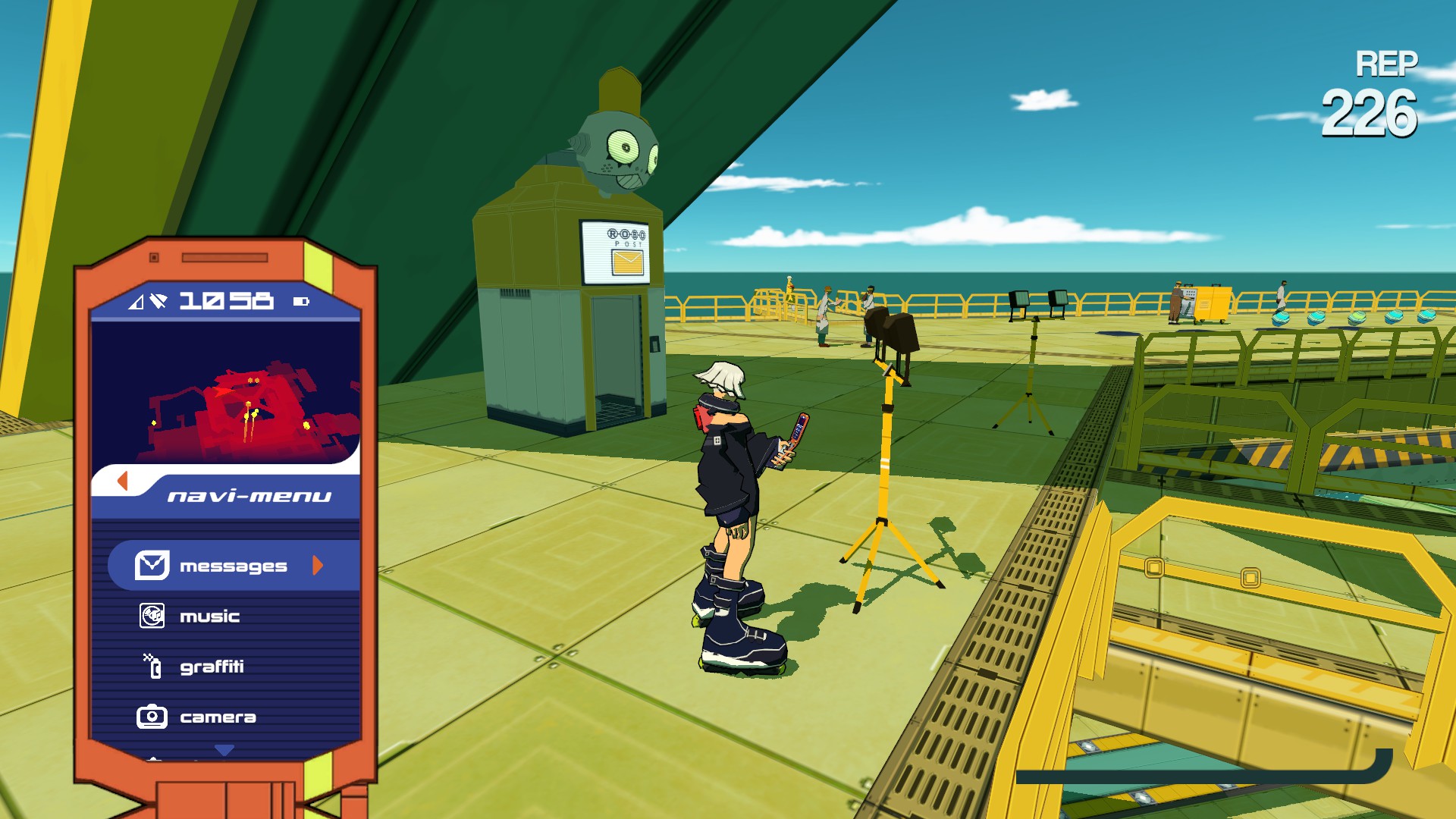 Chromebies
Manual with
Skates
, near robopost elevator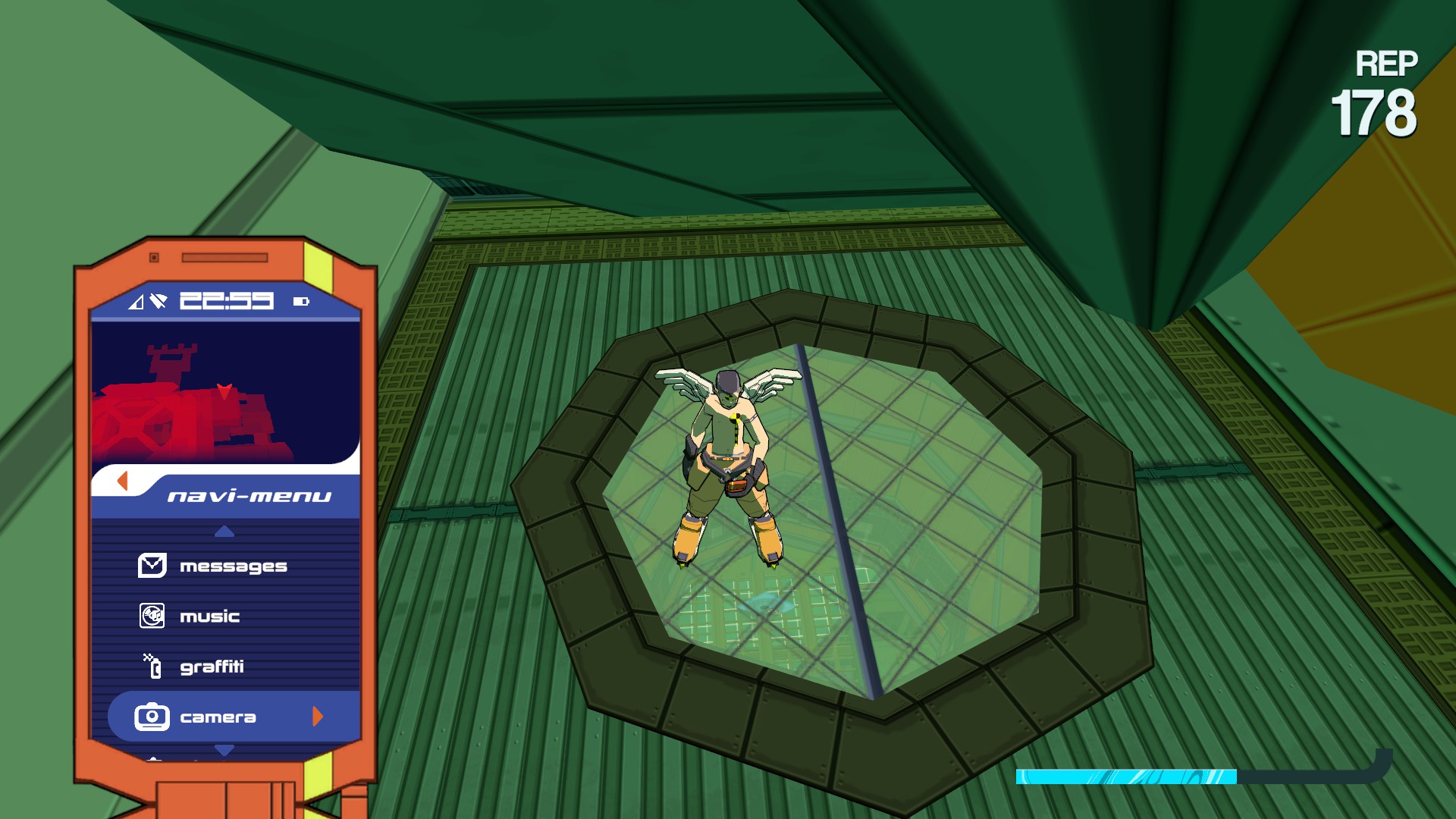 Chuckin Up
Police turret jump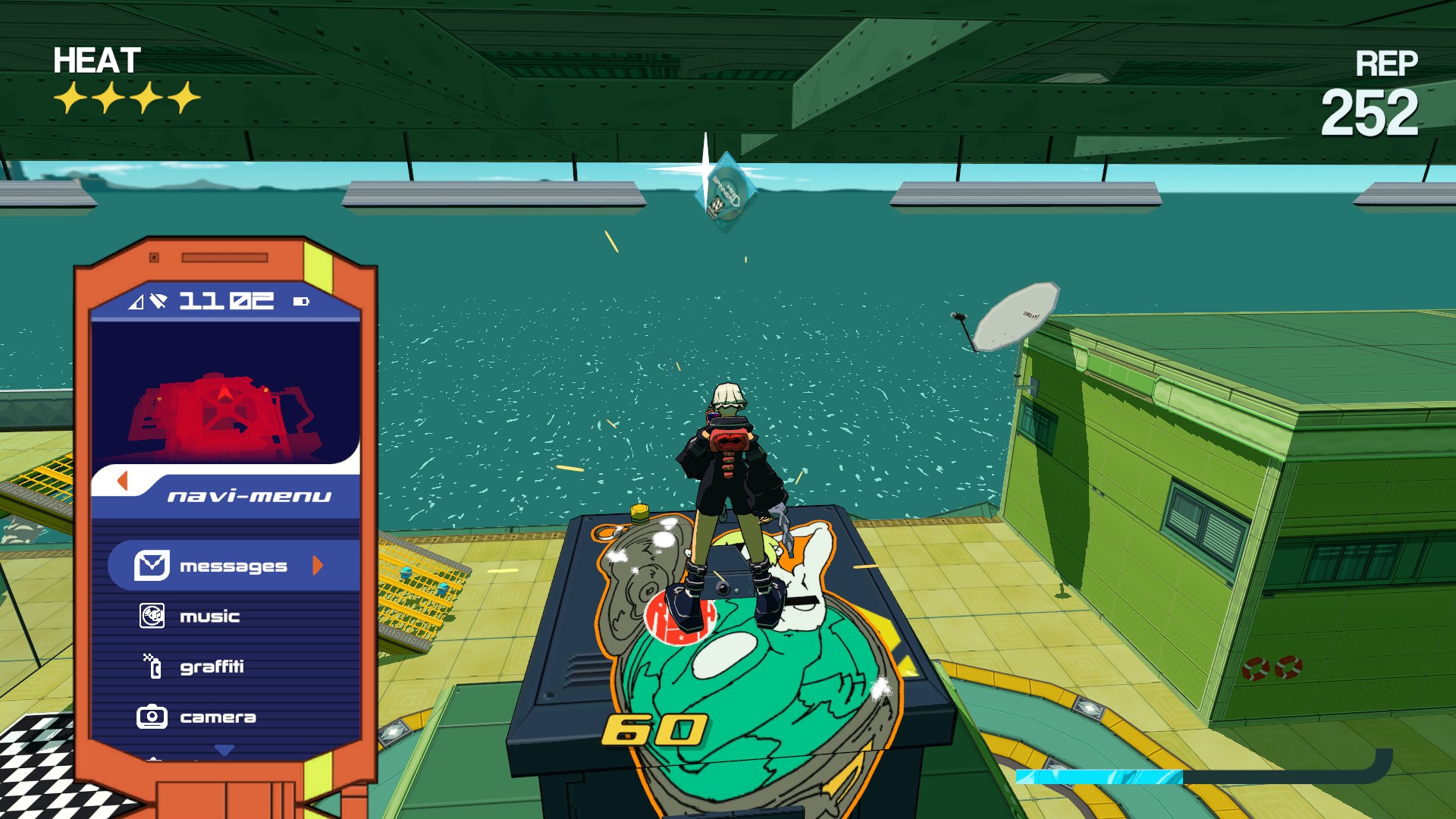 Outfits
Vinyl Autumn
Vinyl Winter
Skateboard on fire hydrant in the maze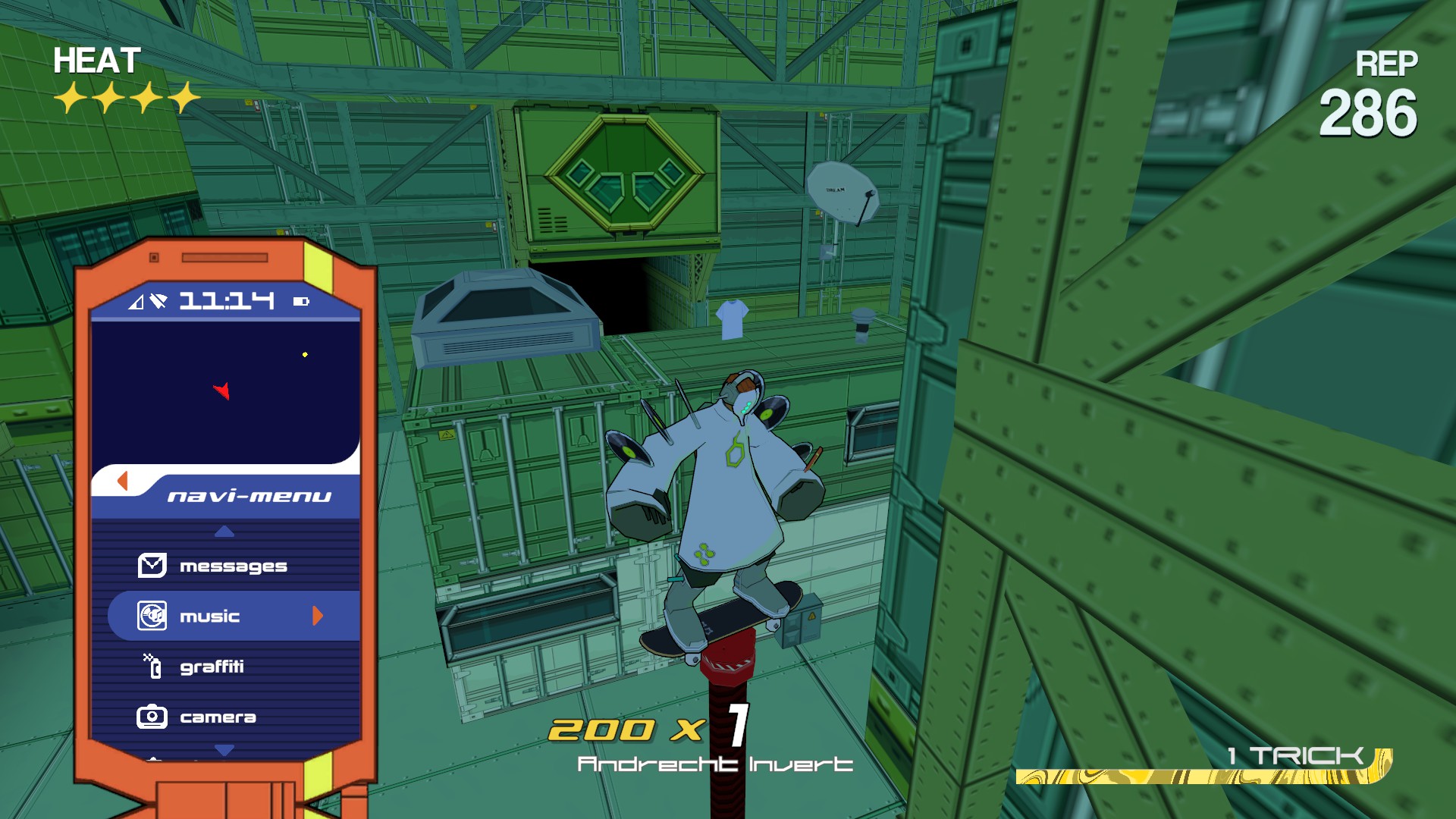 Rise Autumn
After riding ladder in the pipes look for the side pipe while falling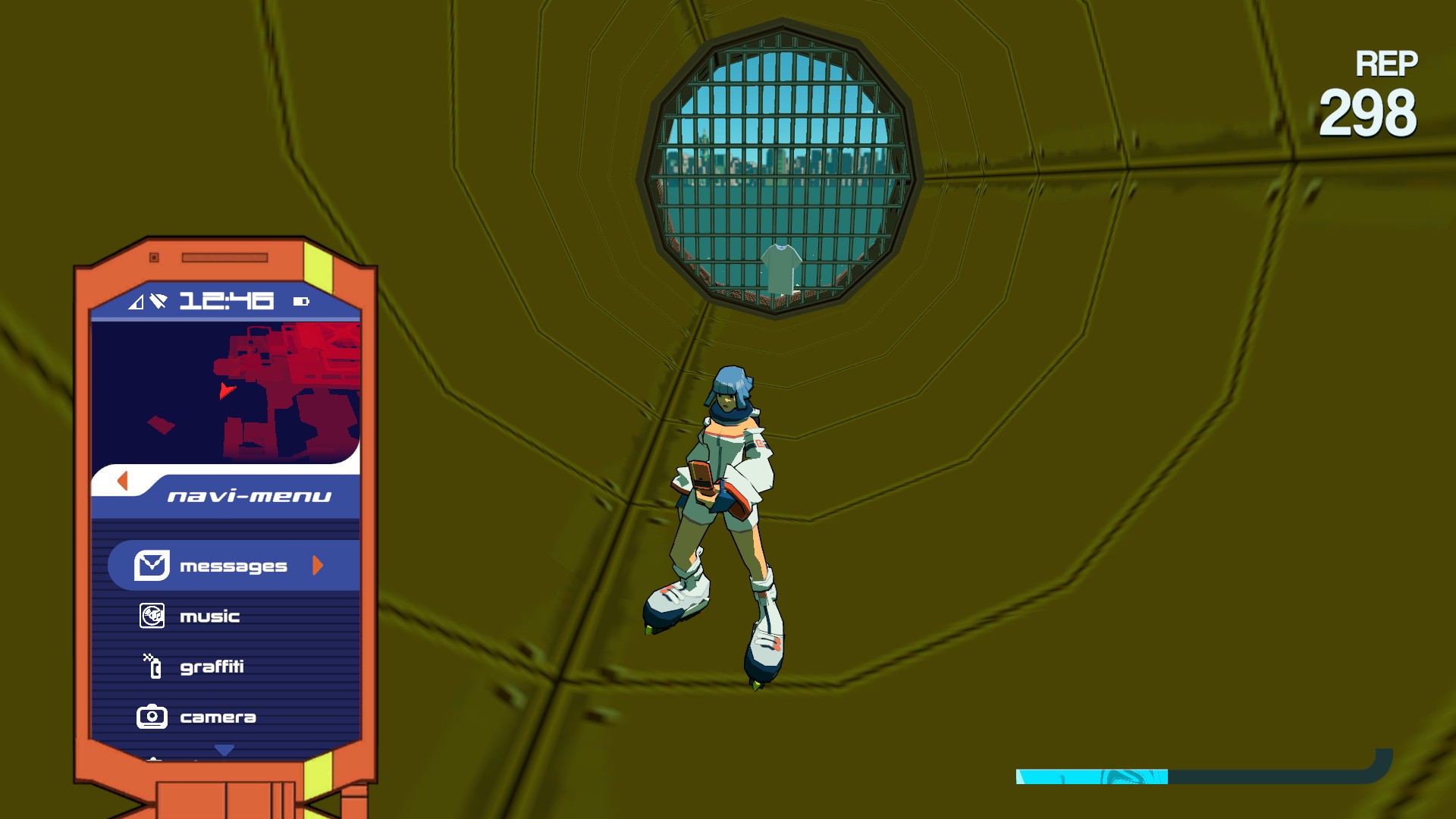 Rise Winter
In the trash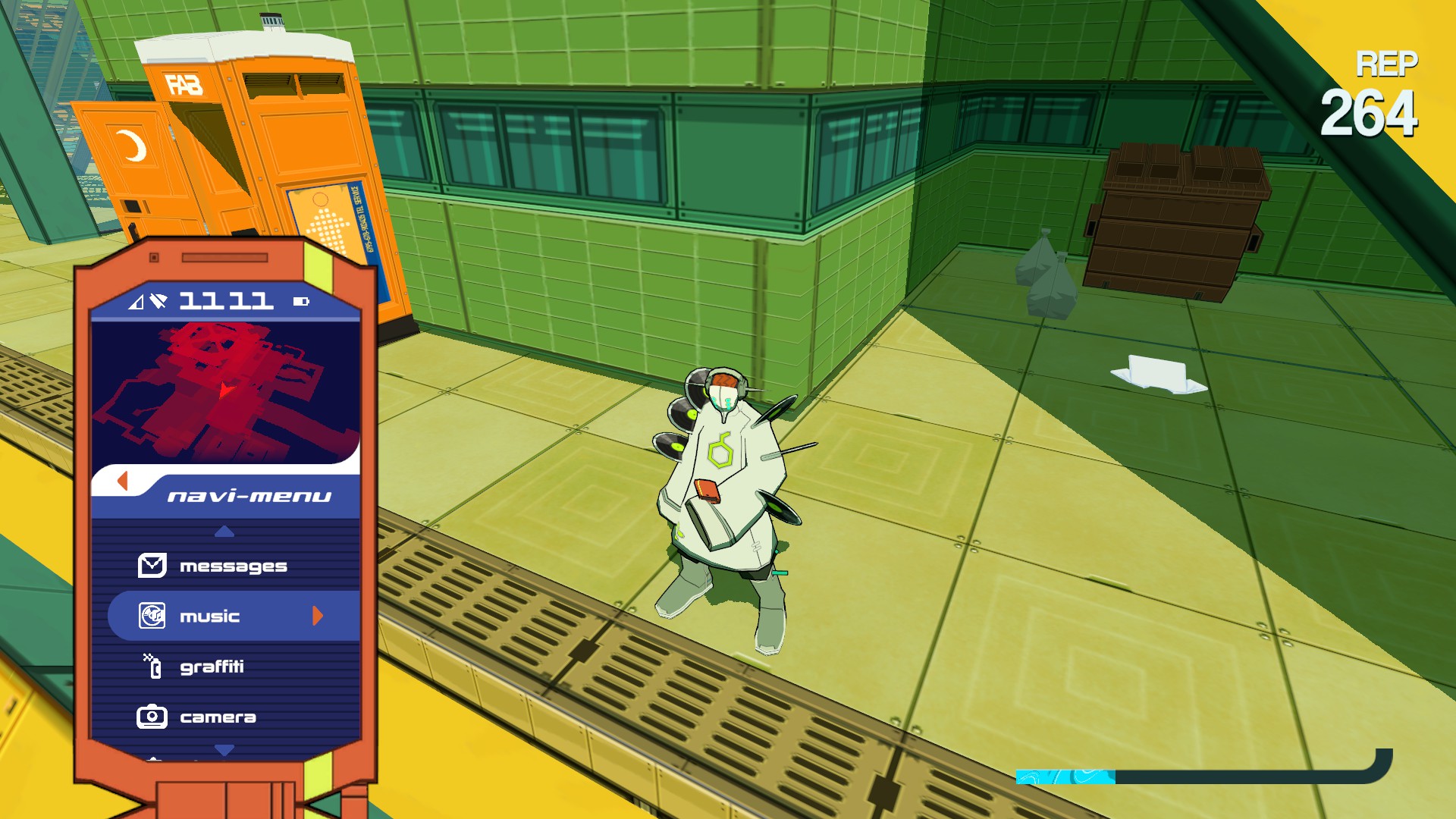 Shine Winter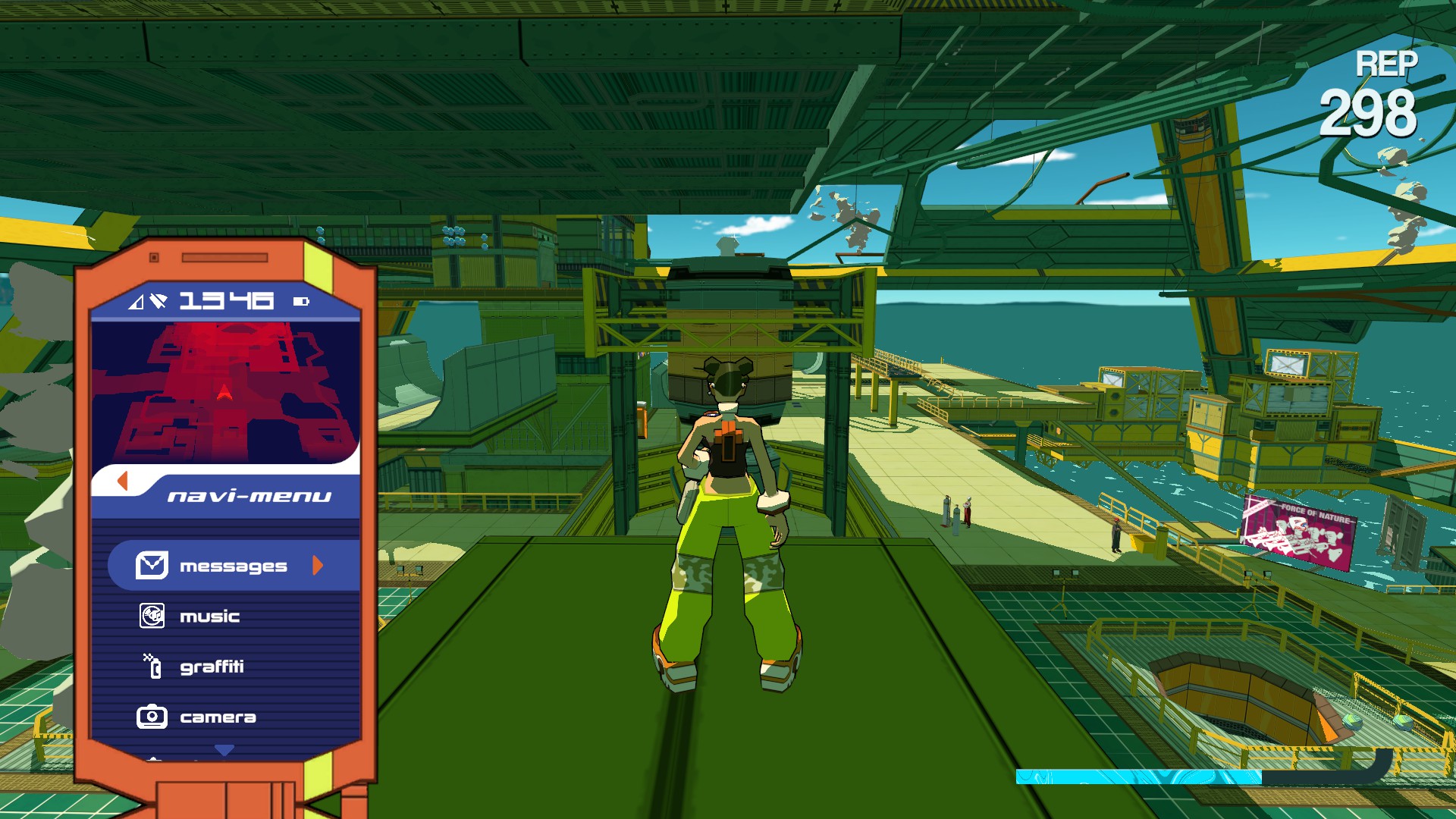 Bikes
Ceremony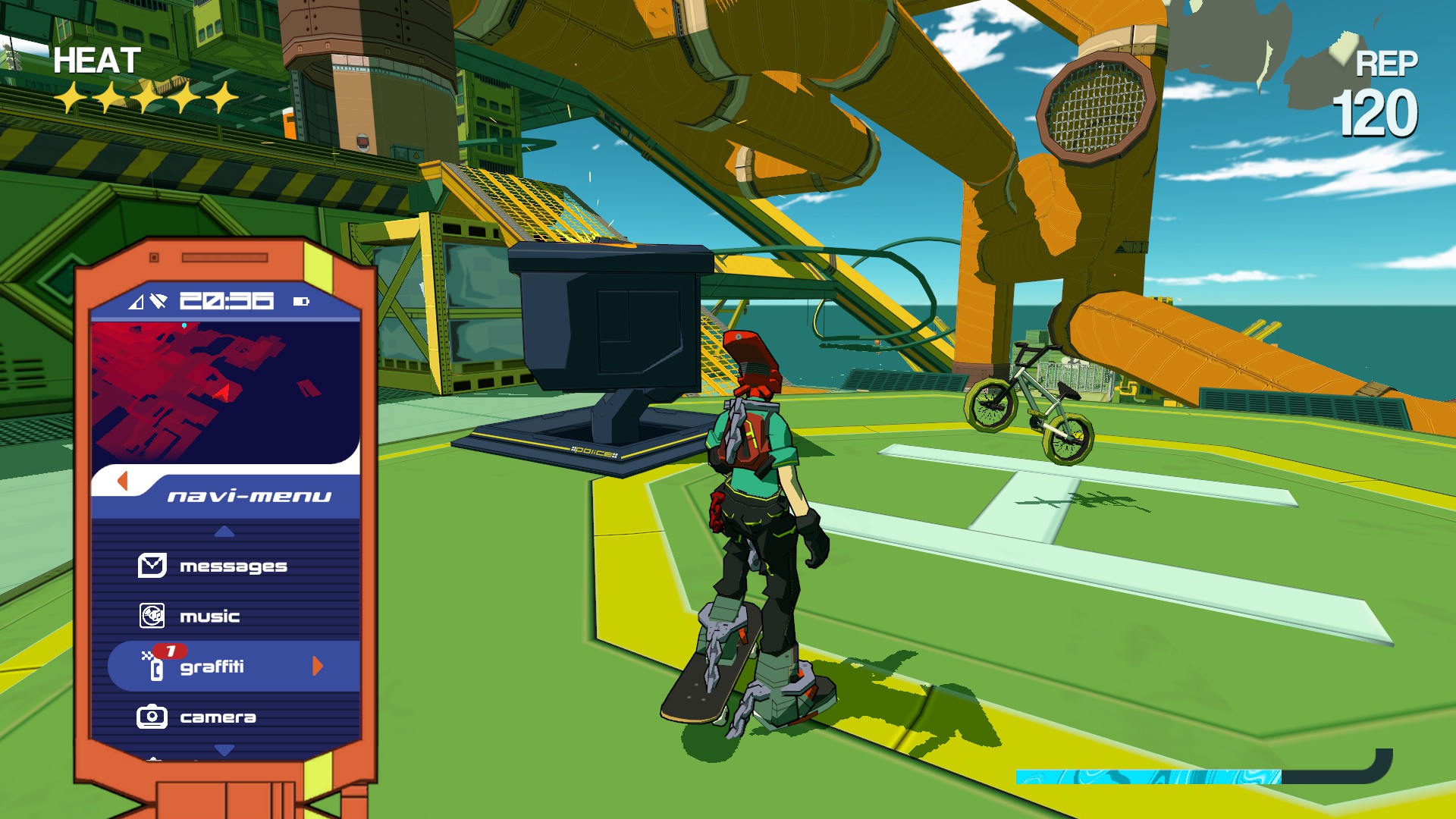 Rigid No.6
Bike door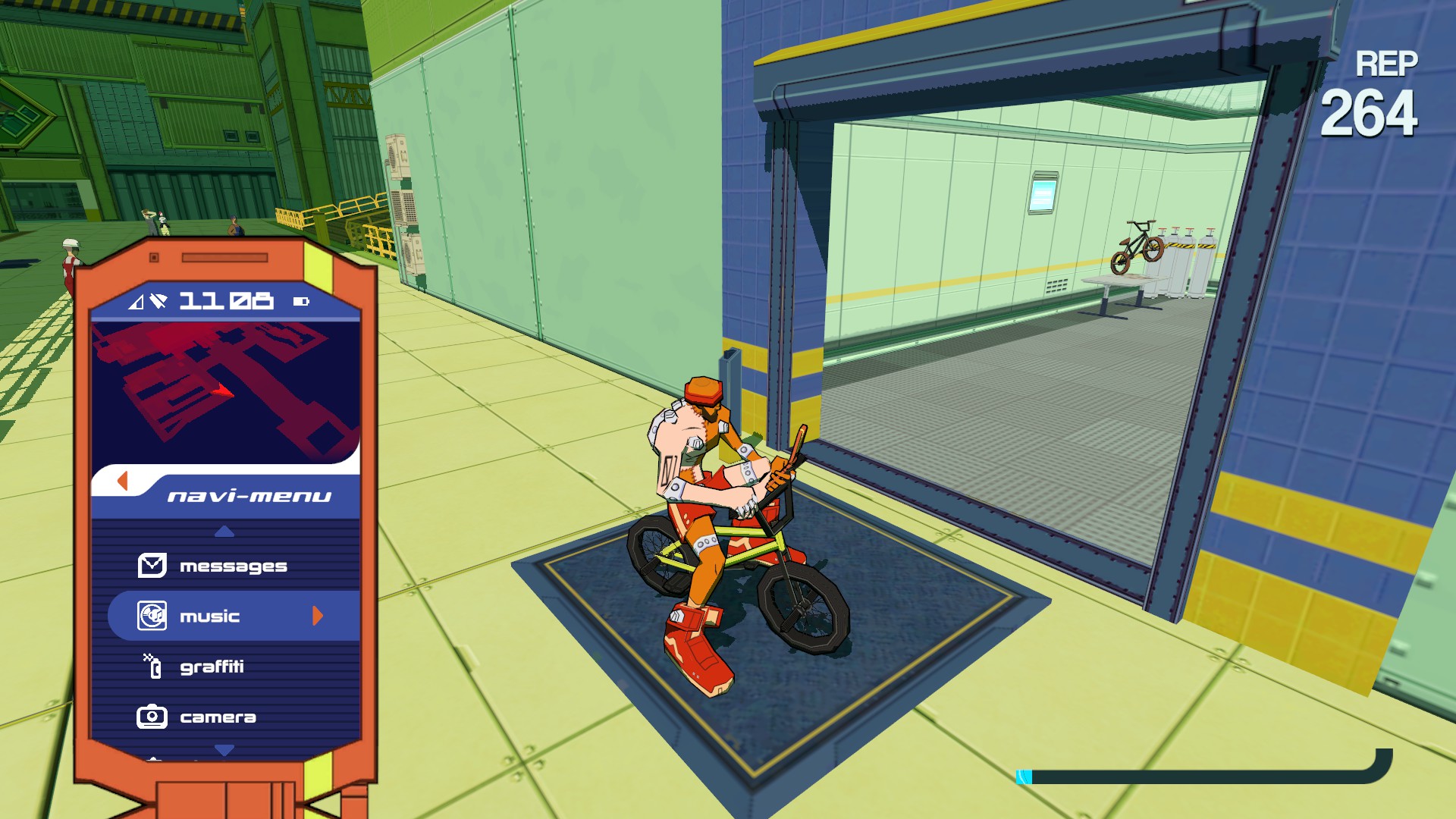 XXX
Jump into the smoking pipe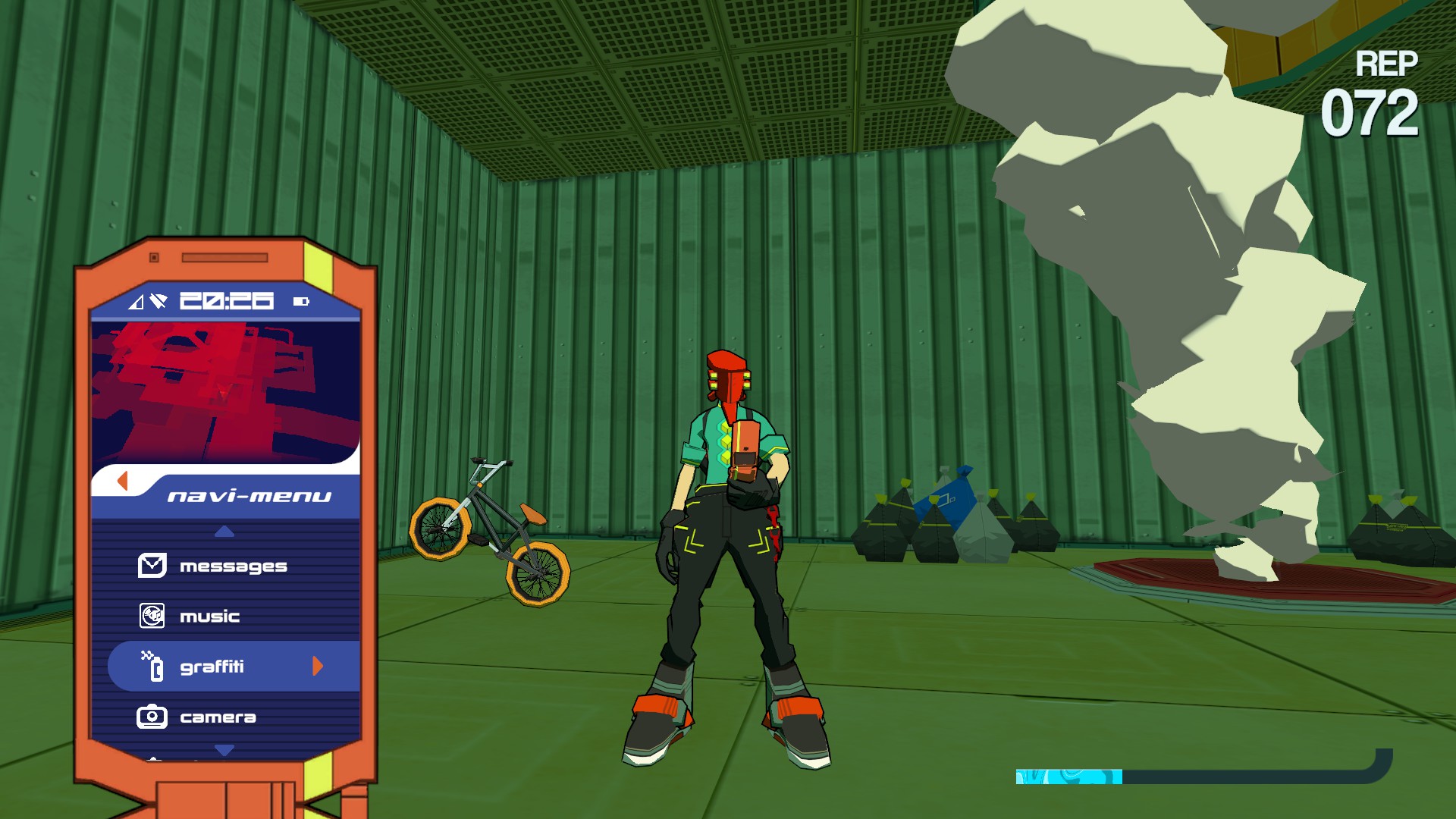 MATAAN
Graffiti
Teddy 4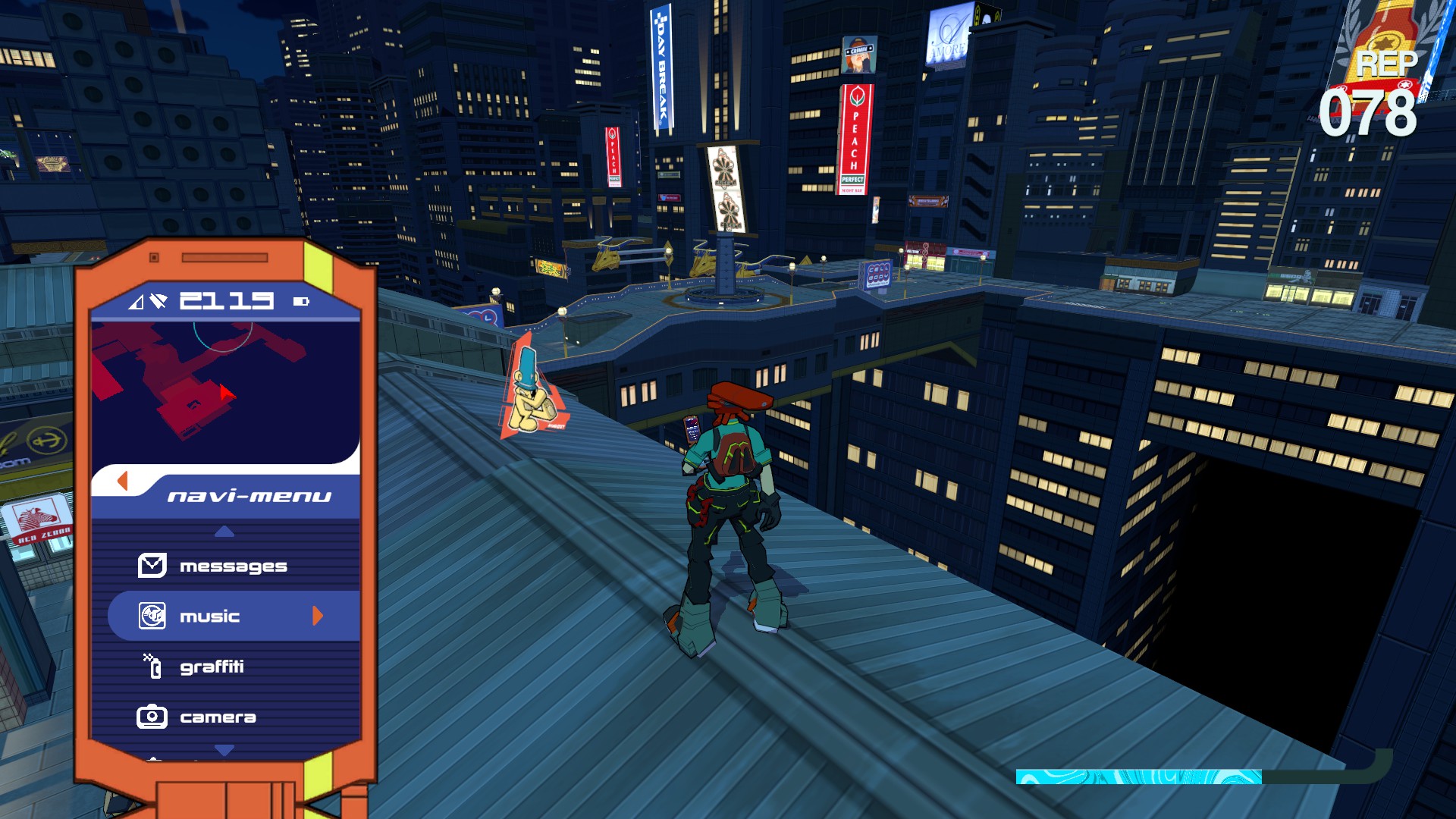 Voodooboy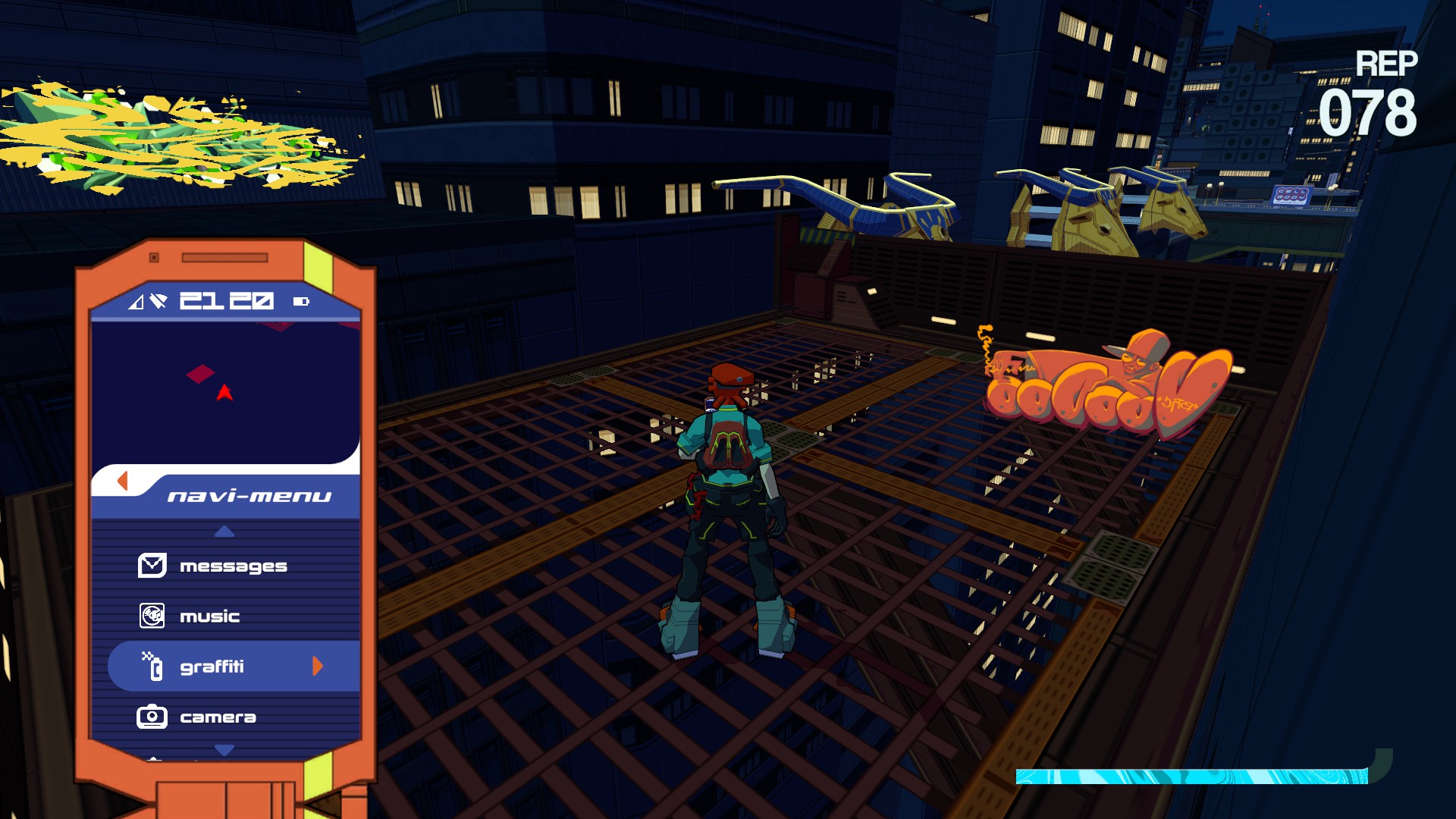 Bomb Universe
Drop down from the rail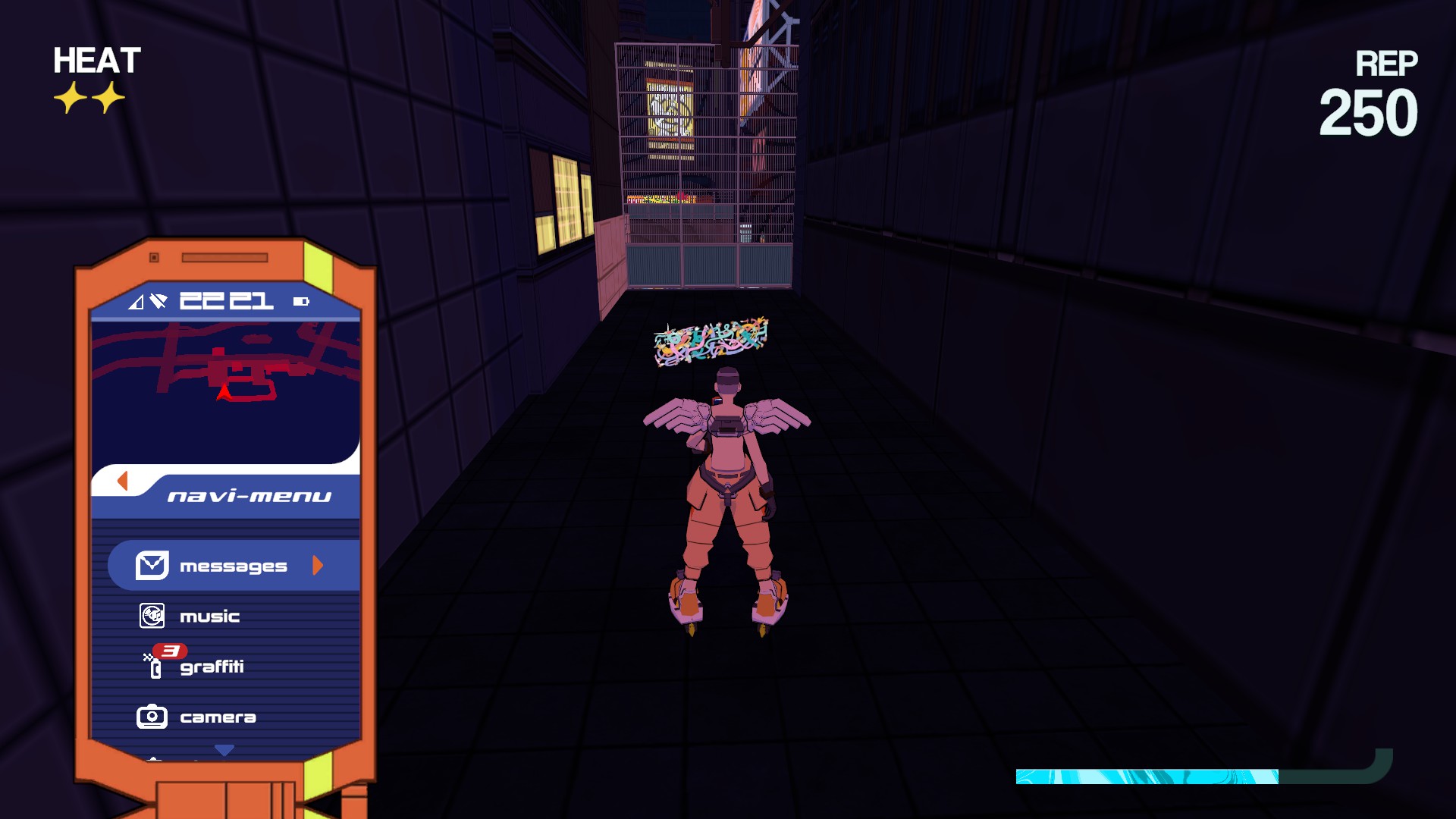 Street Classic
Story reward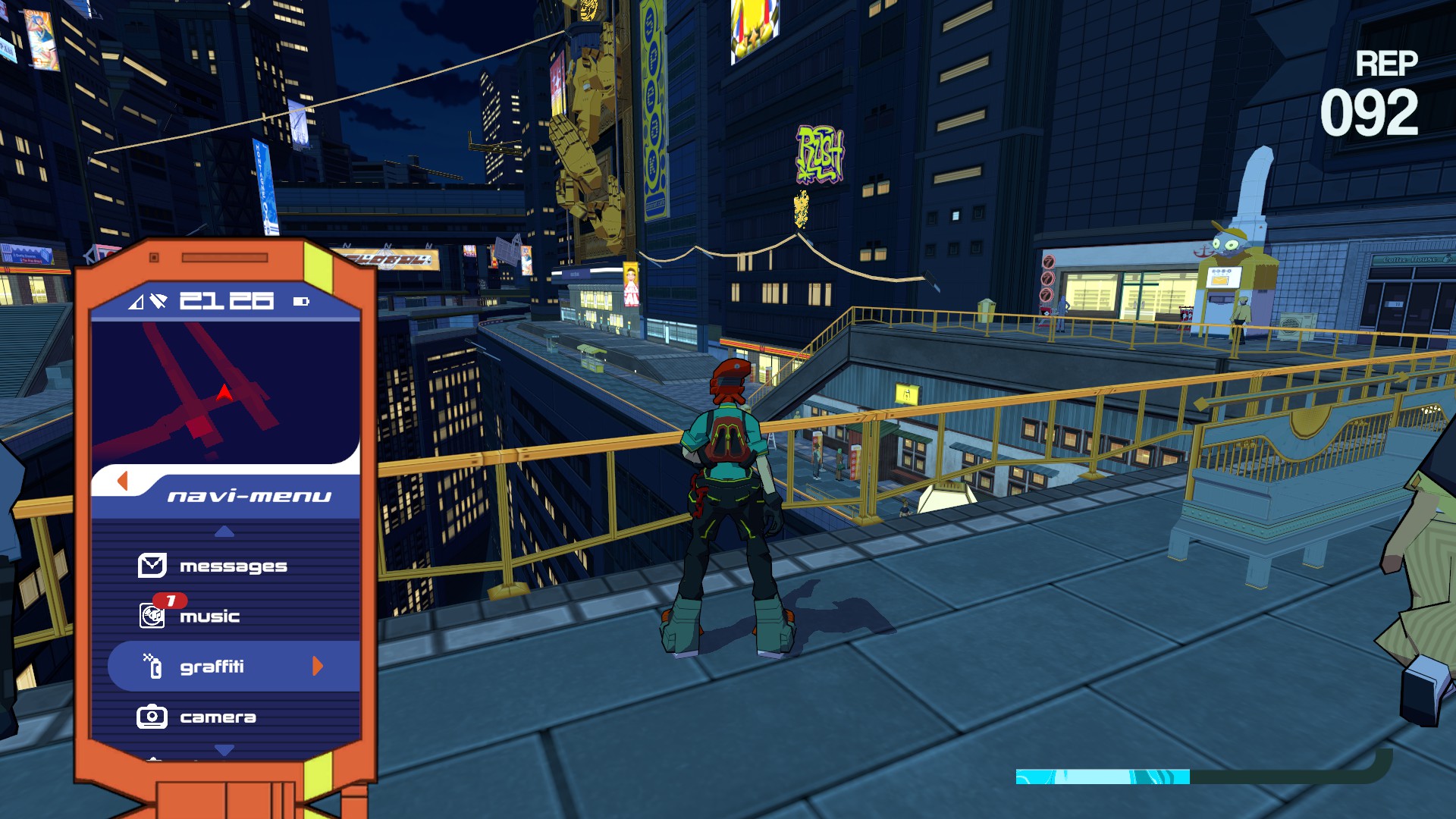 Record.Head
Story reward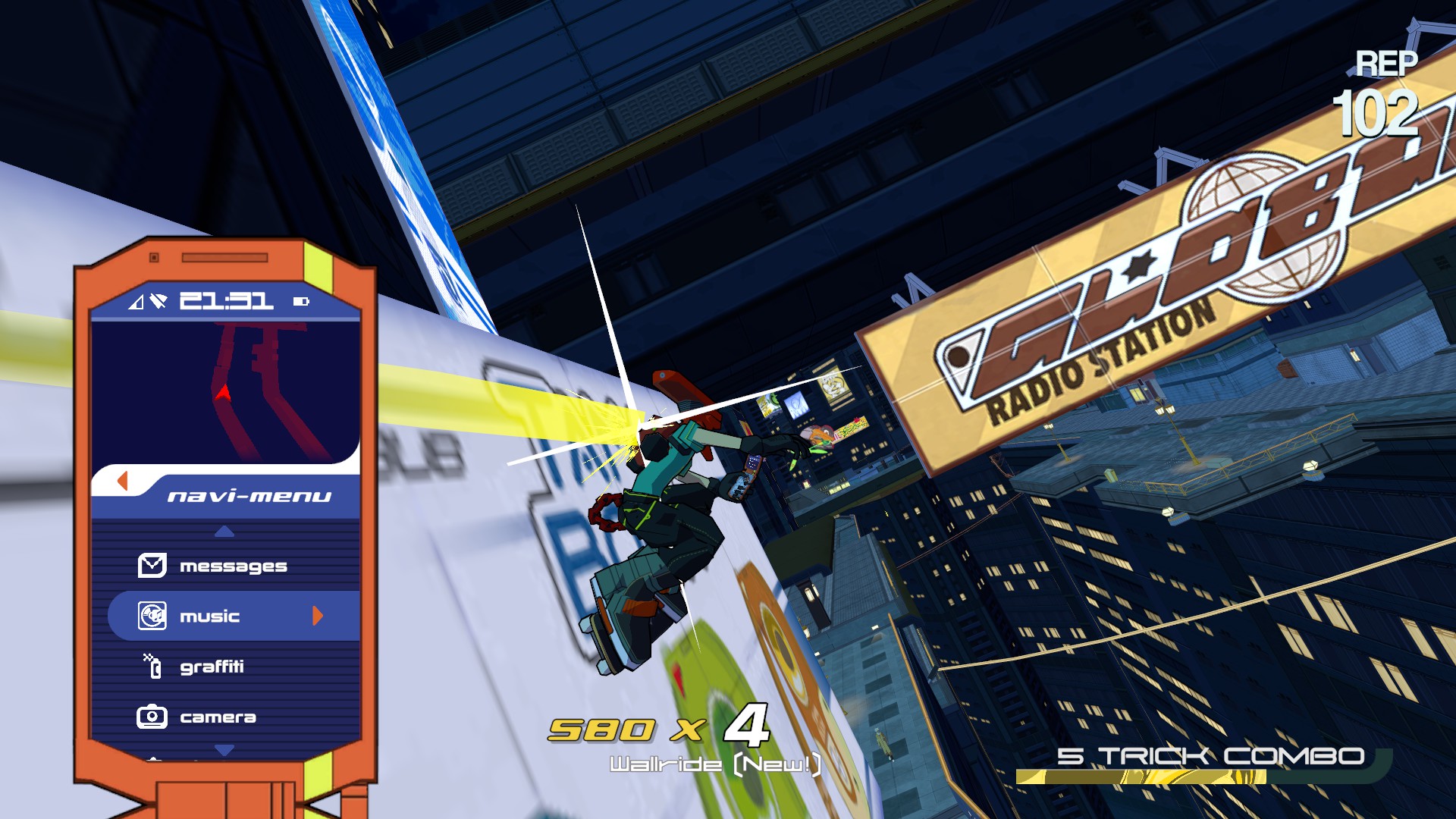 Bigshinybomb
Story reward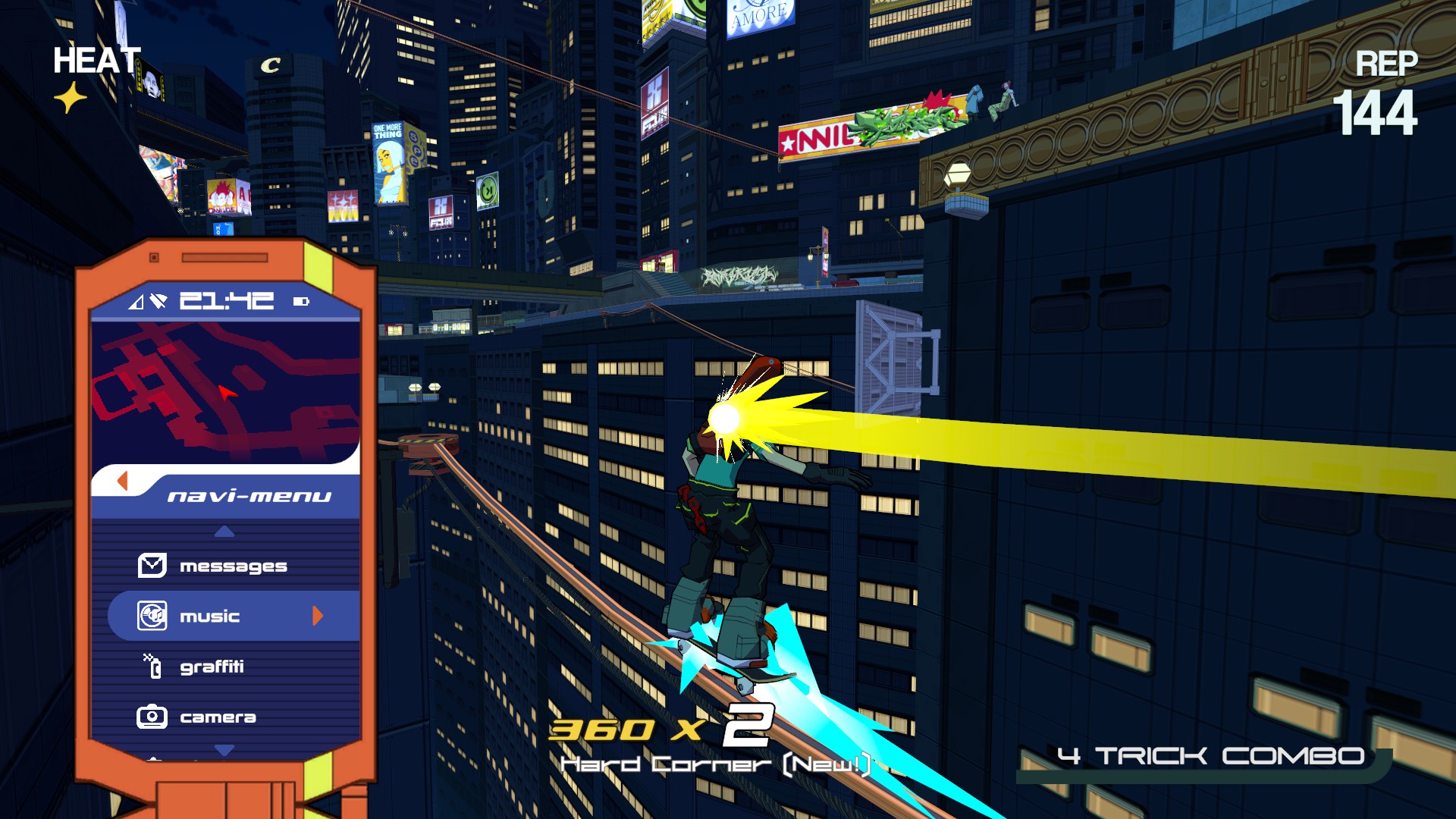 End 2 End
Inside robopost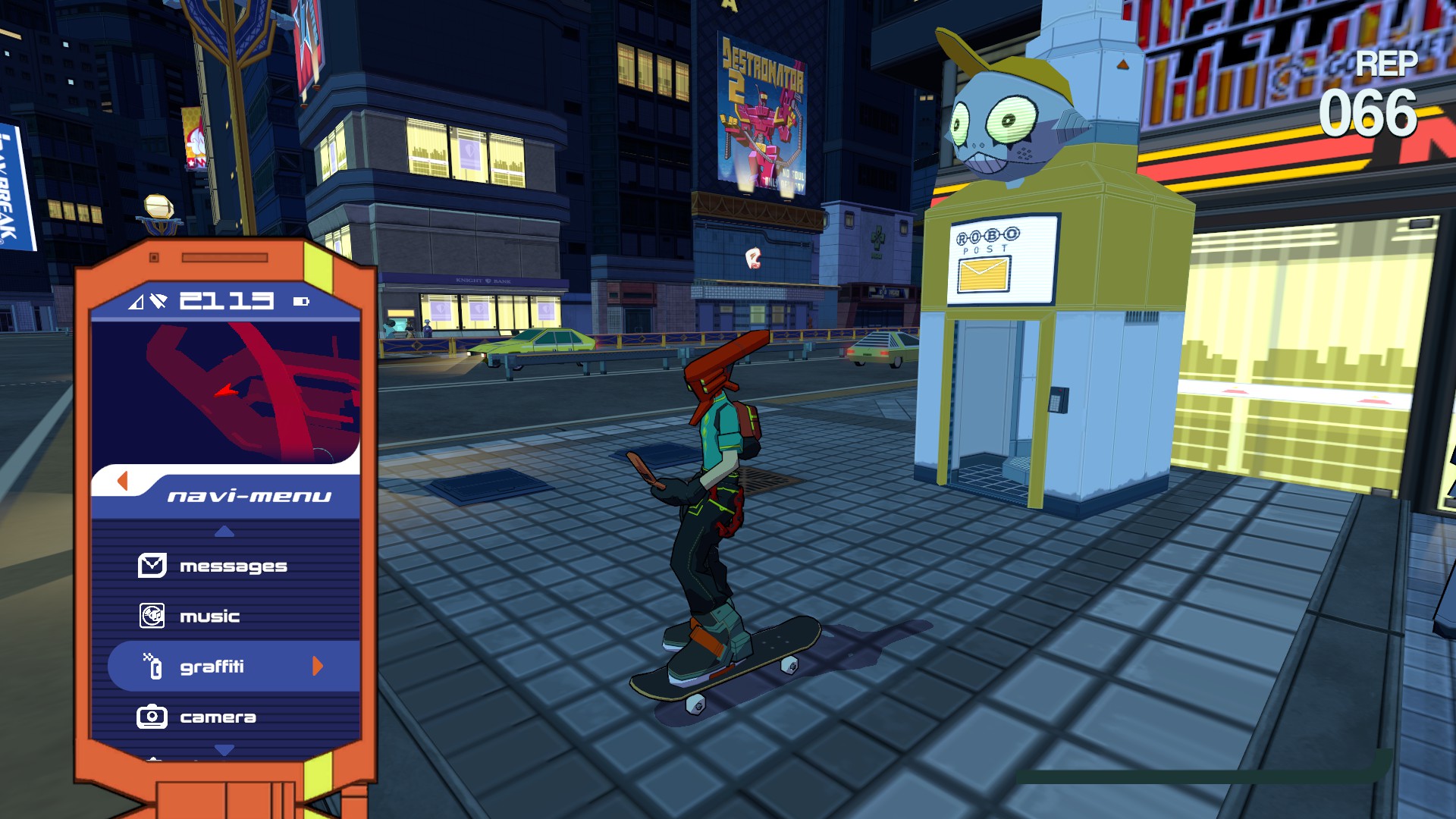 Motorcycle Gang
In the trash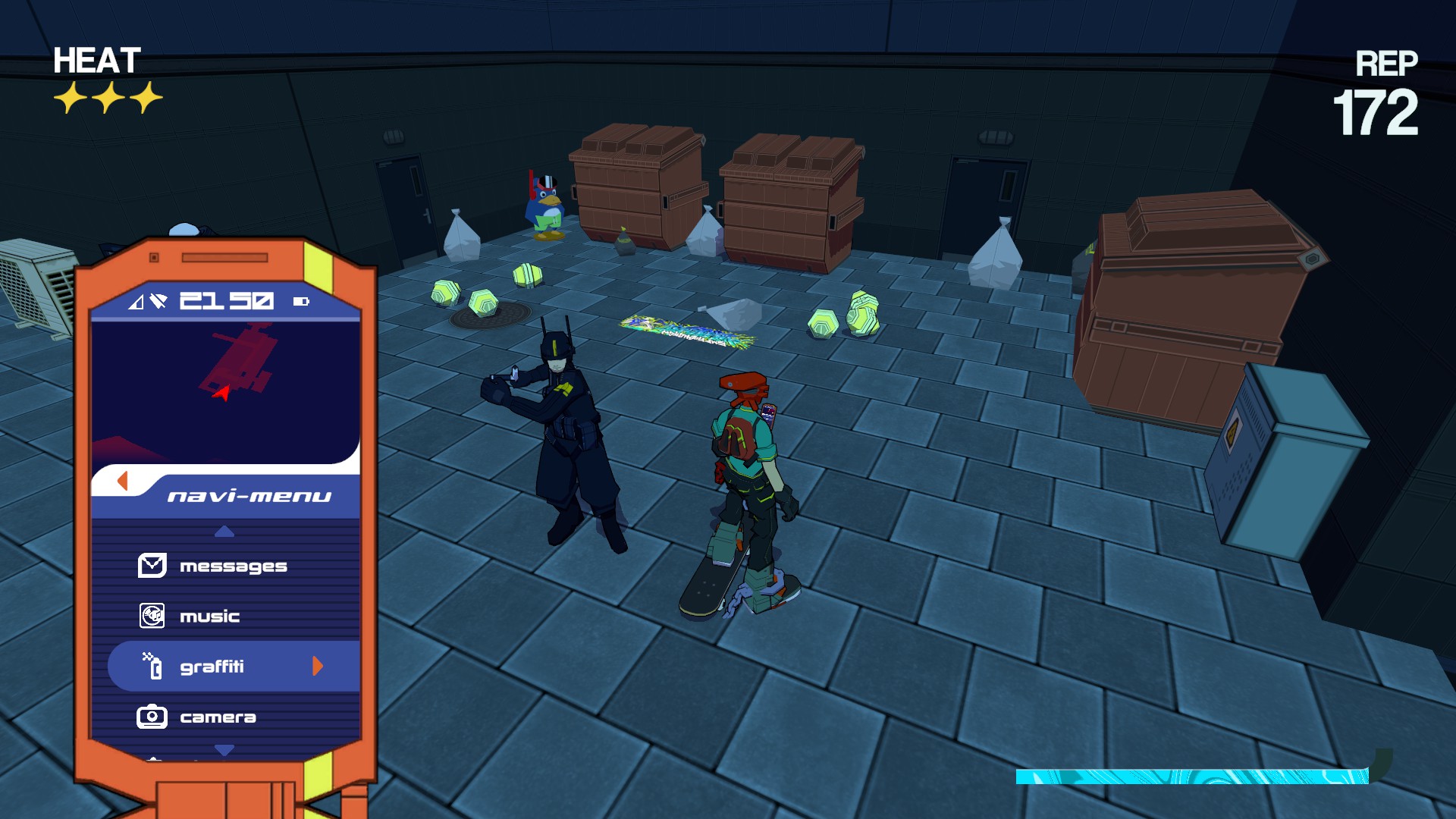 Music
Funk Express
Jump from the ramp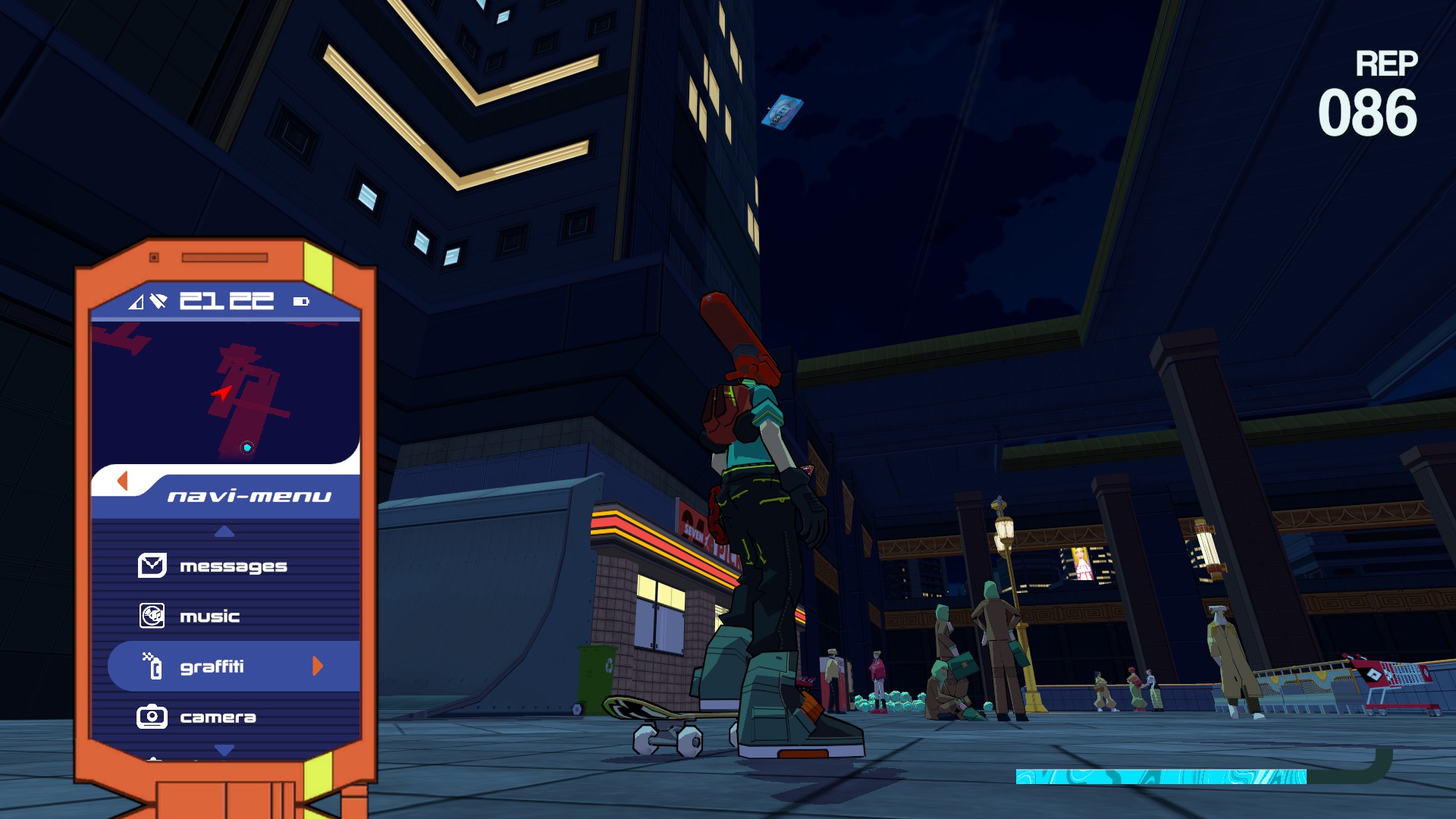 Beastmode Hip Hop Mixtape
Climb the building near taxi sign
In the pocket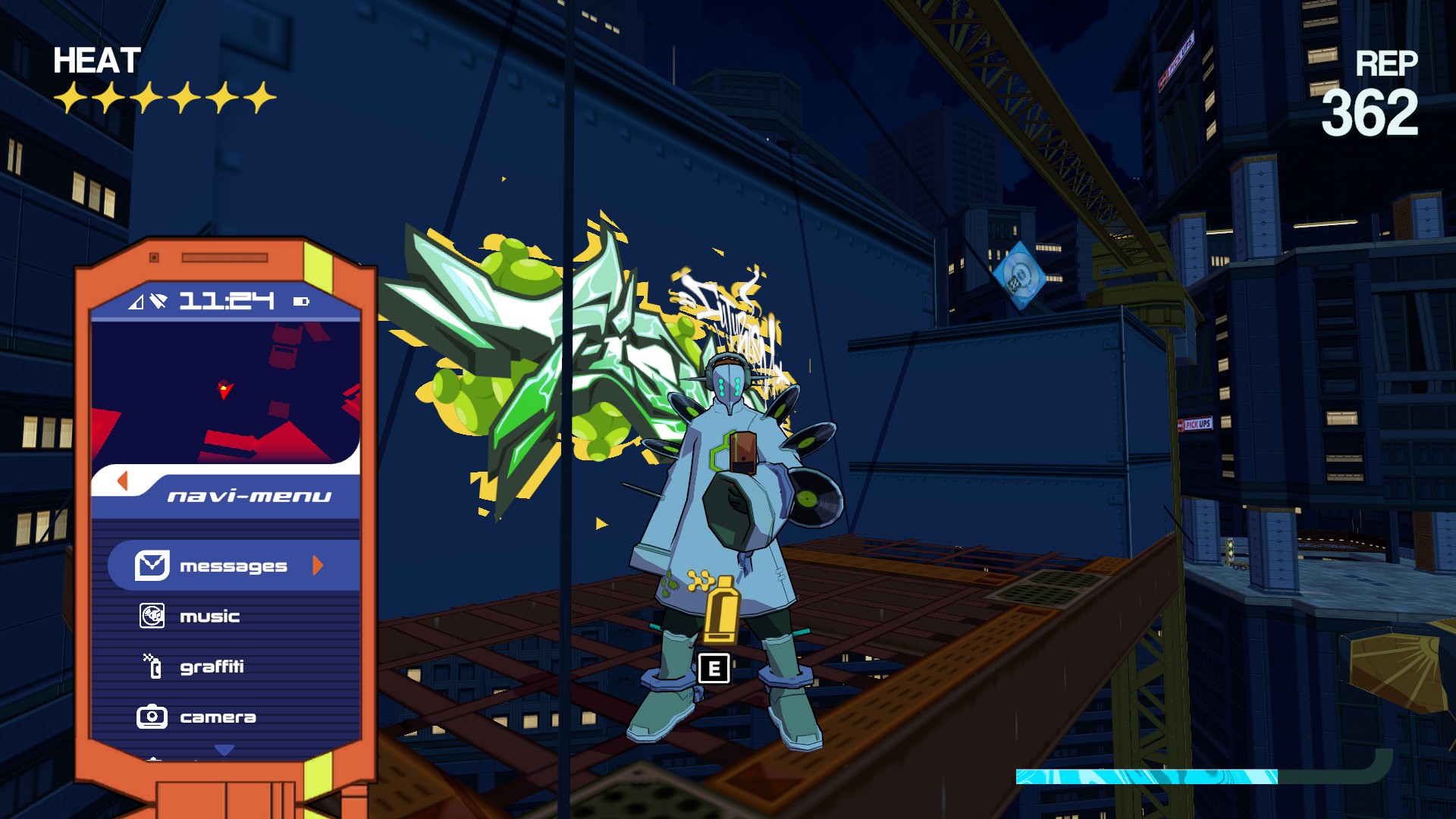 Jack Da Funk
In the trash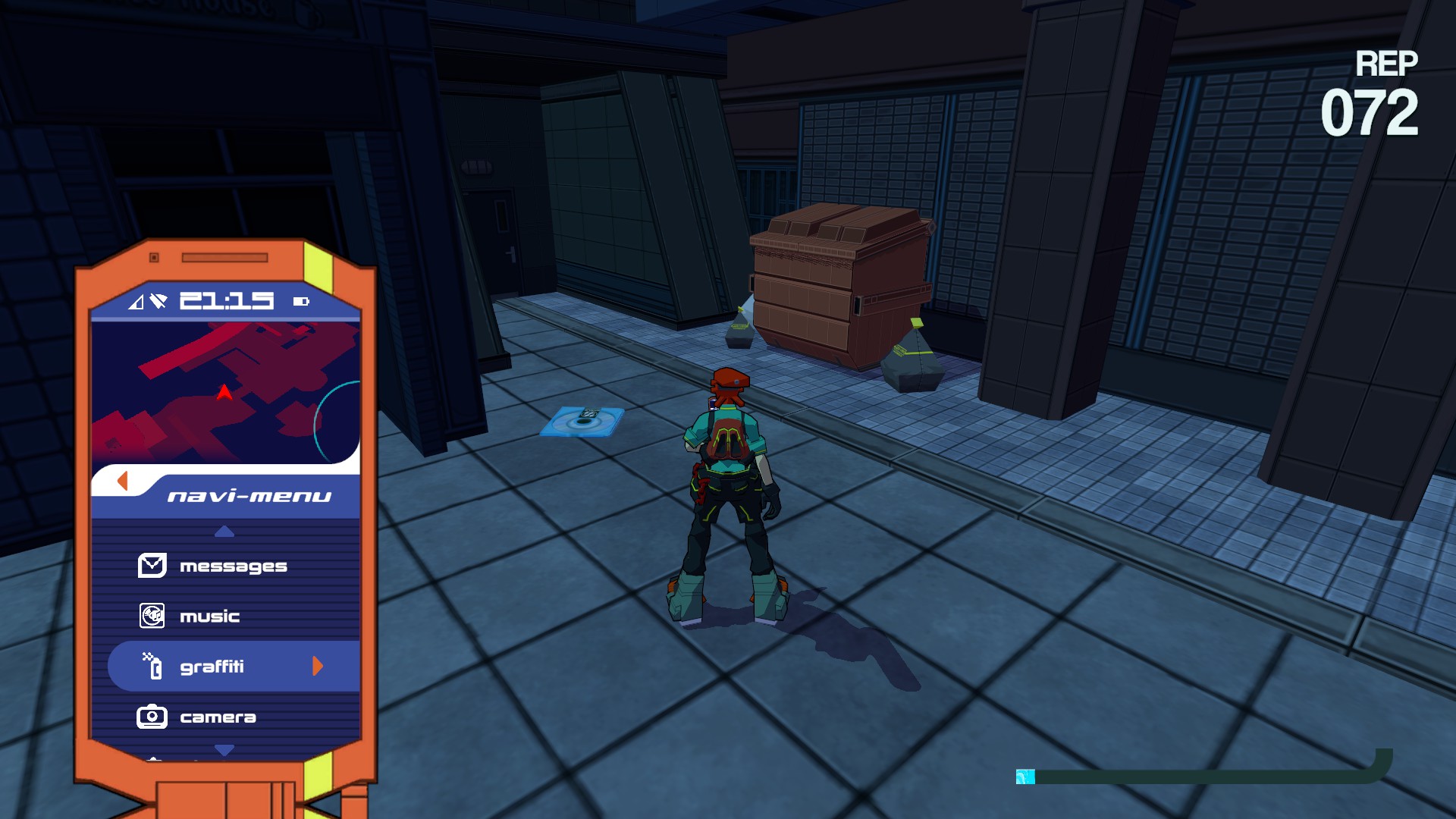 Iridium
In the vending machine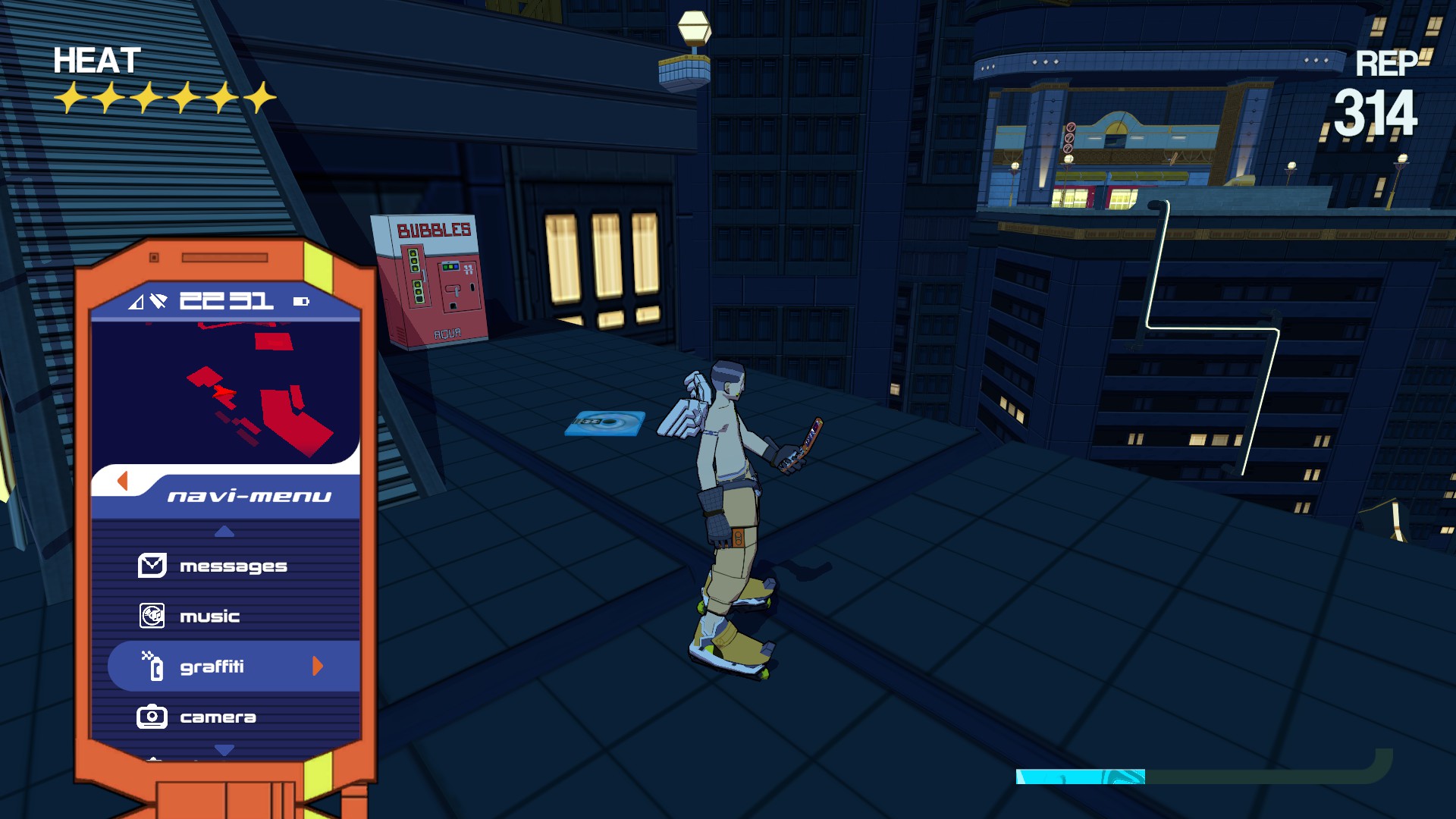 Outfits
Solace Autumn
Solace Winter
Skateboard on fire hydrant to get to the rail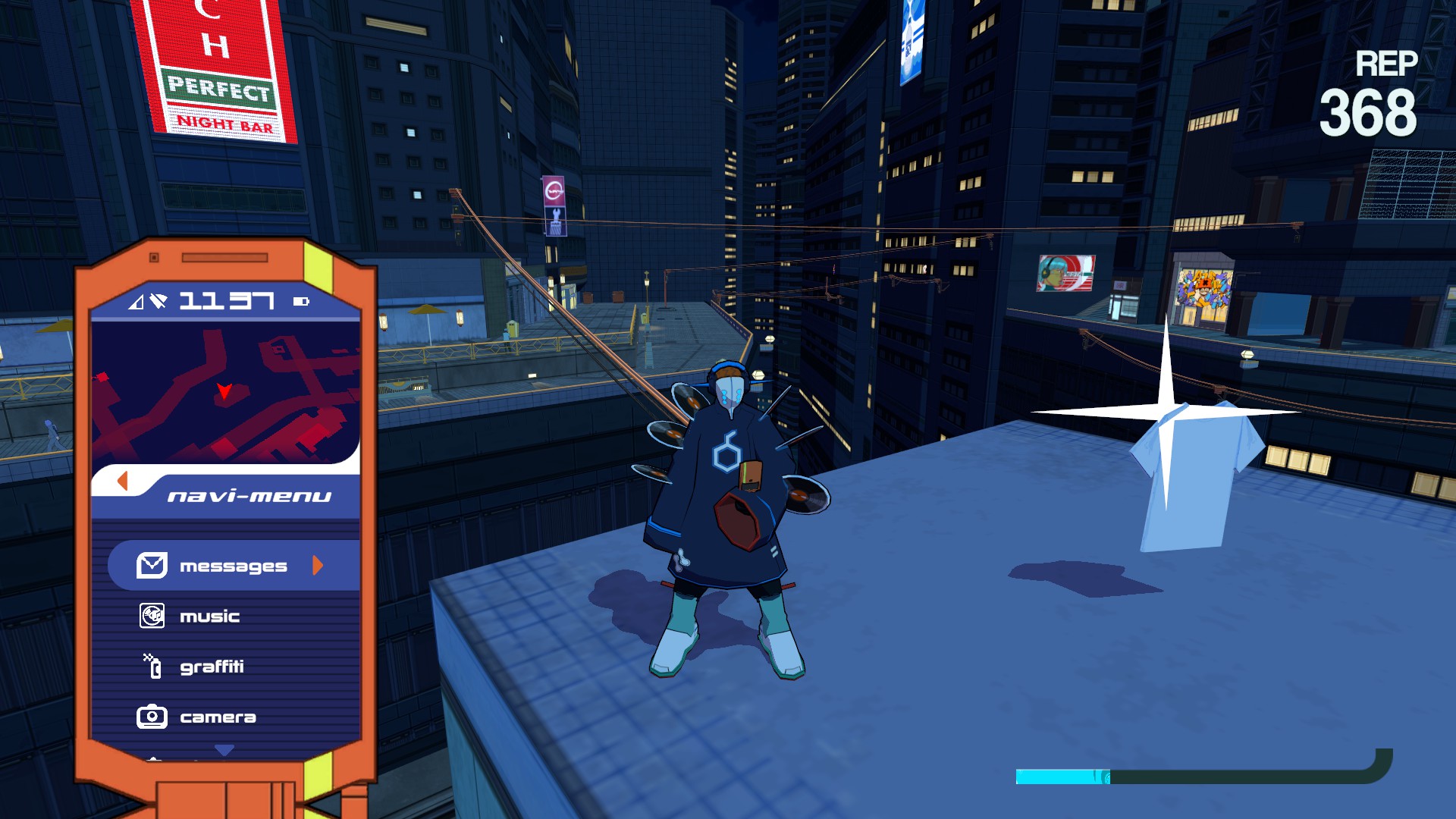 Coil Autumn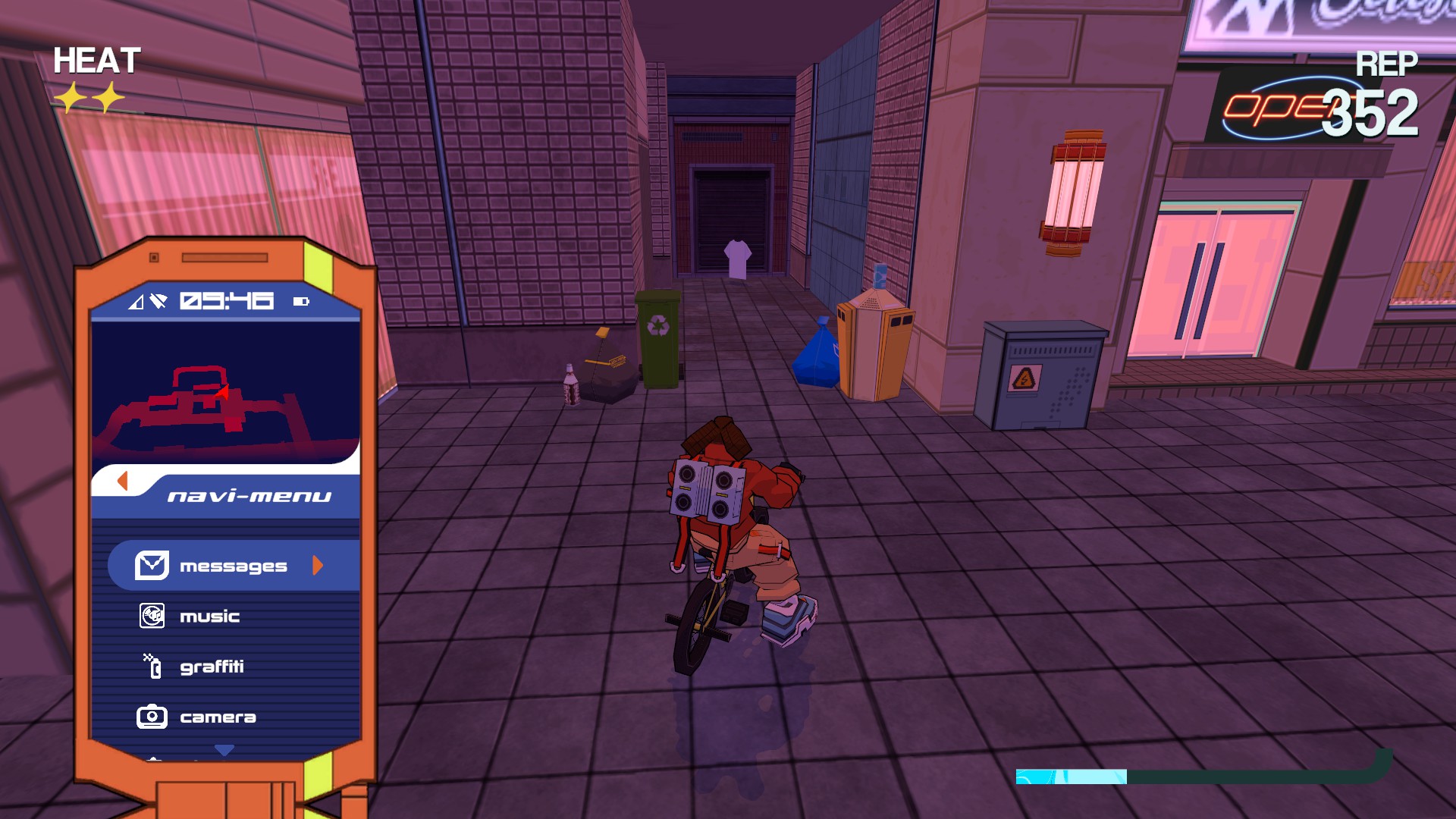 Coil Winter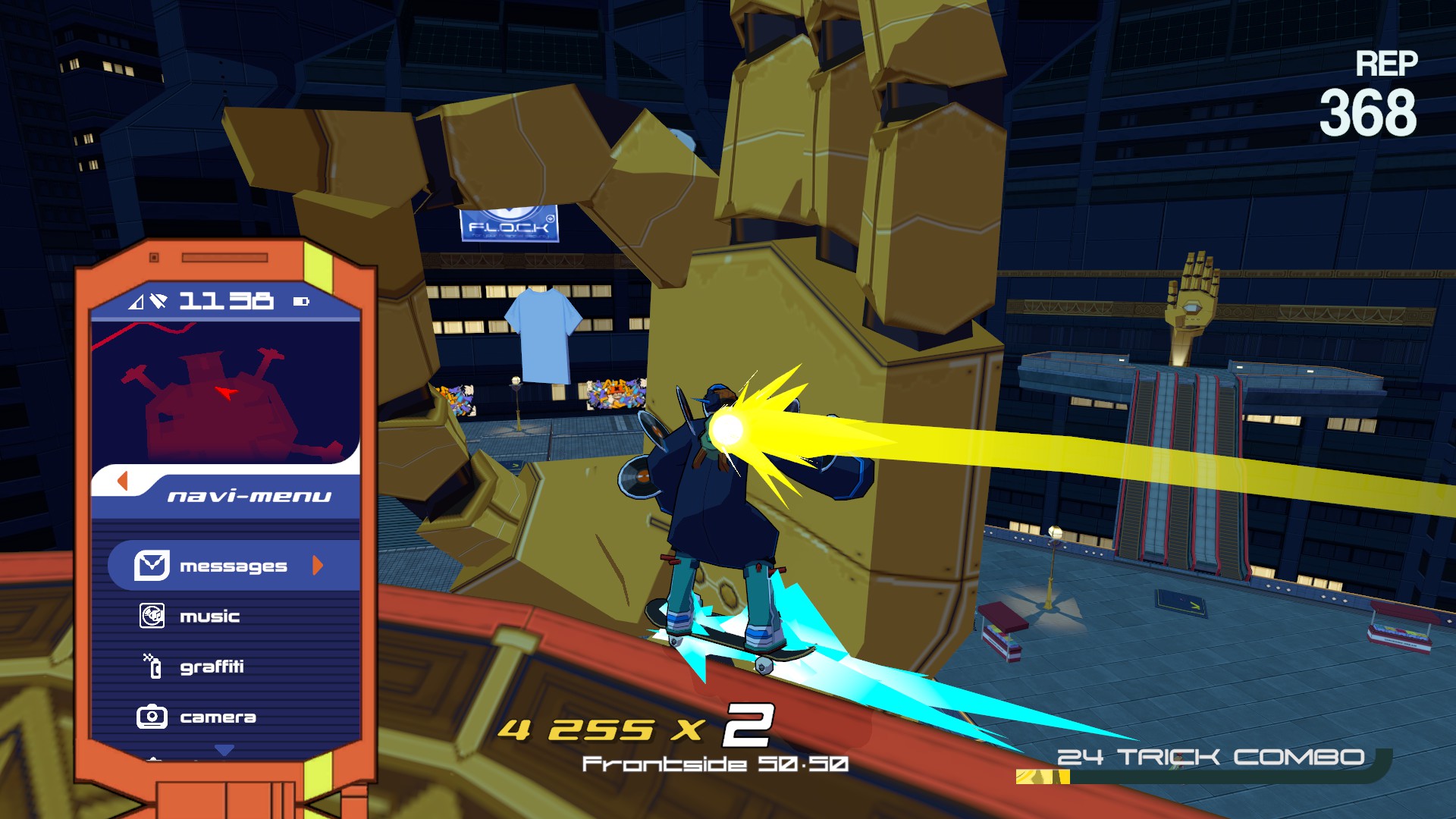 Felix Autumn
Manual with
Skates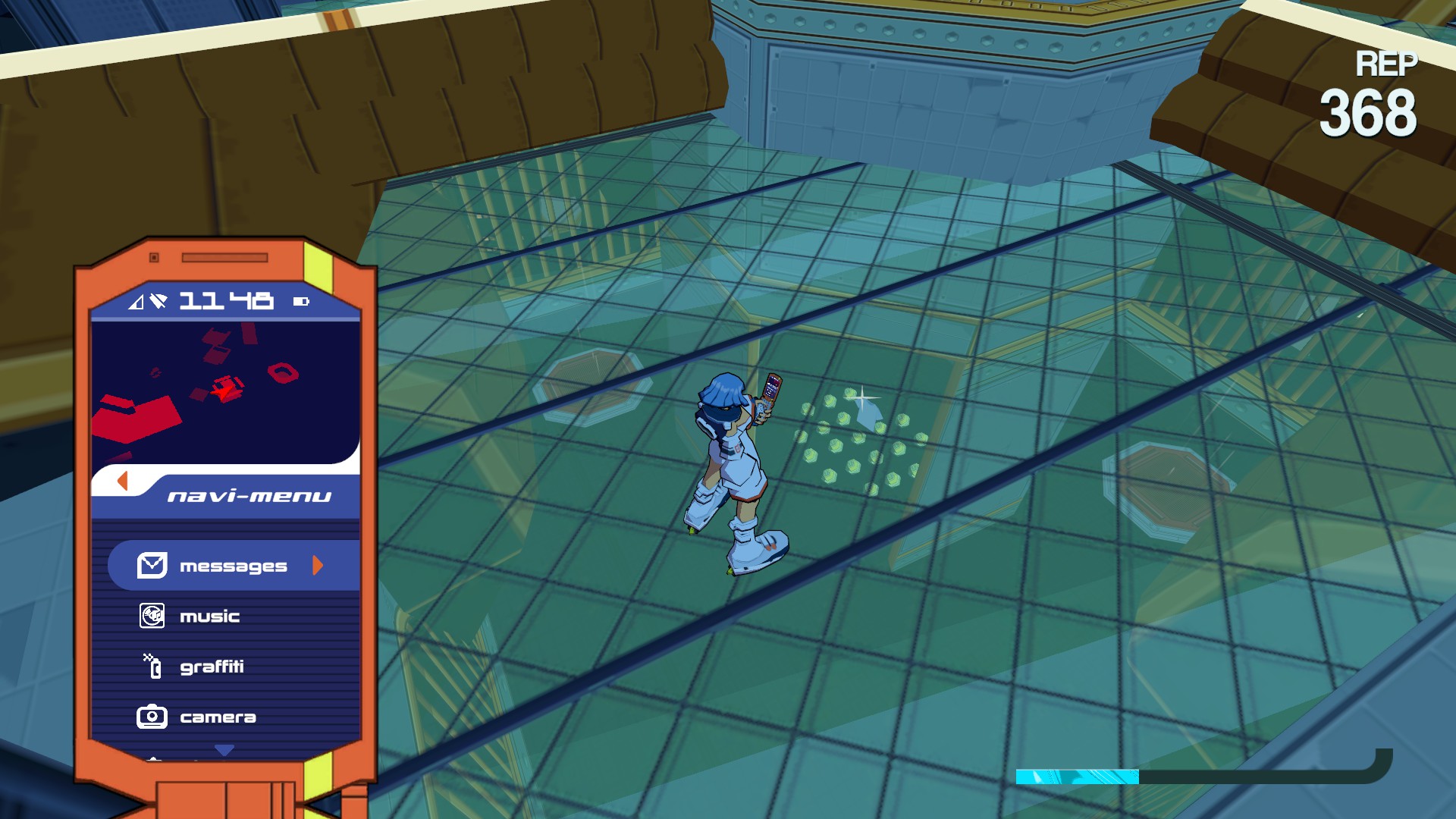 Felix Winter
Above helipad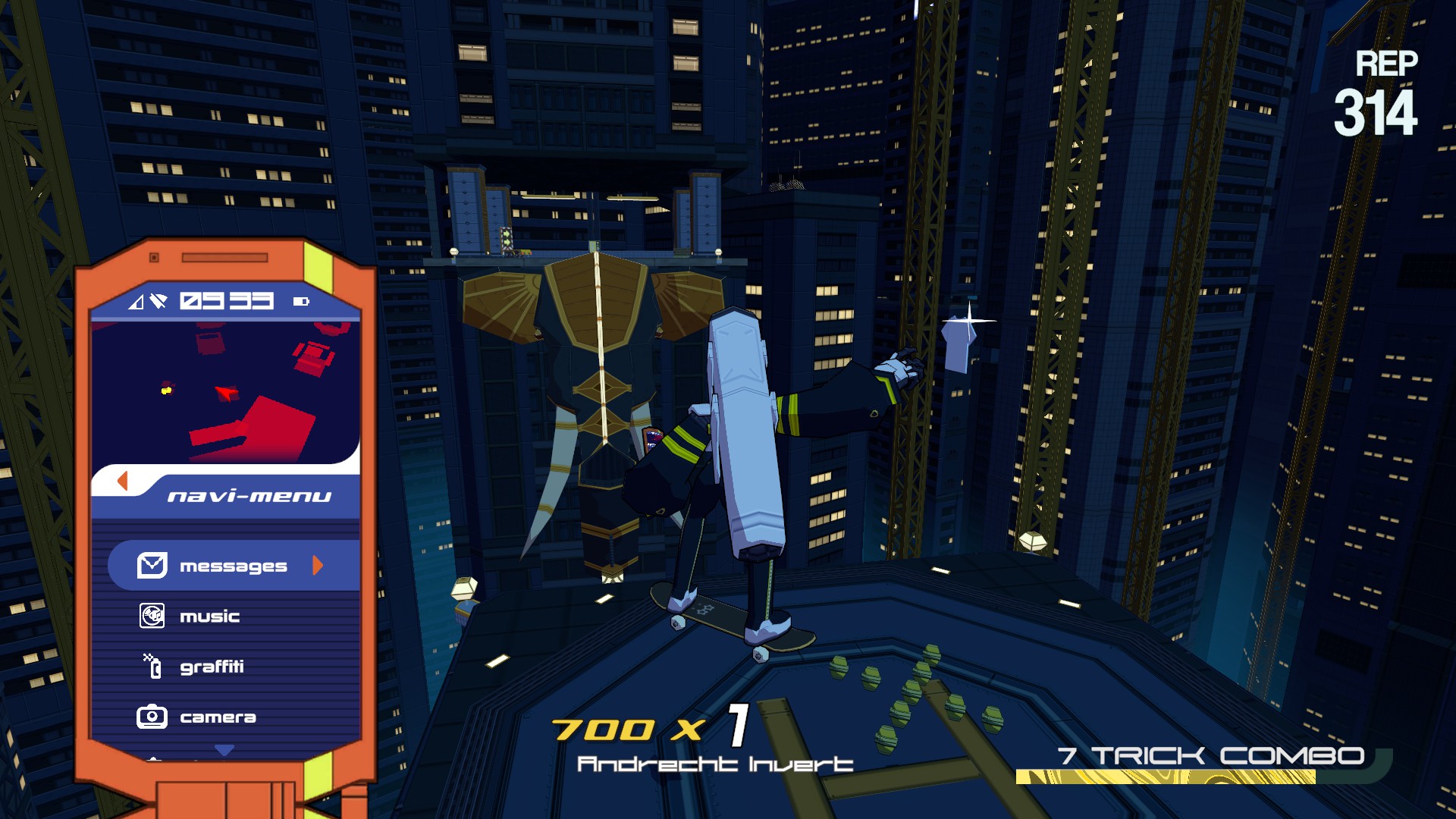 Bikes
Terraza
Go over rails and drop down in starting area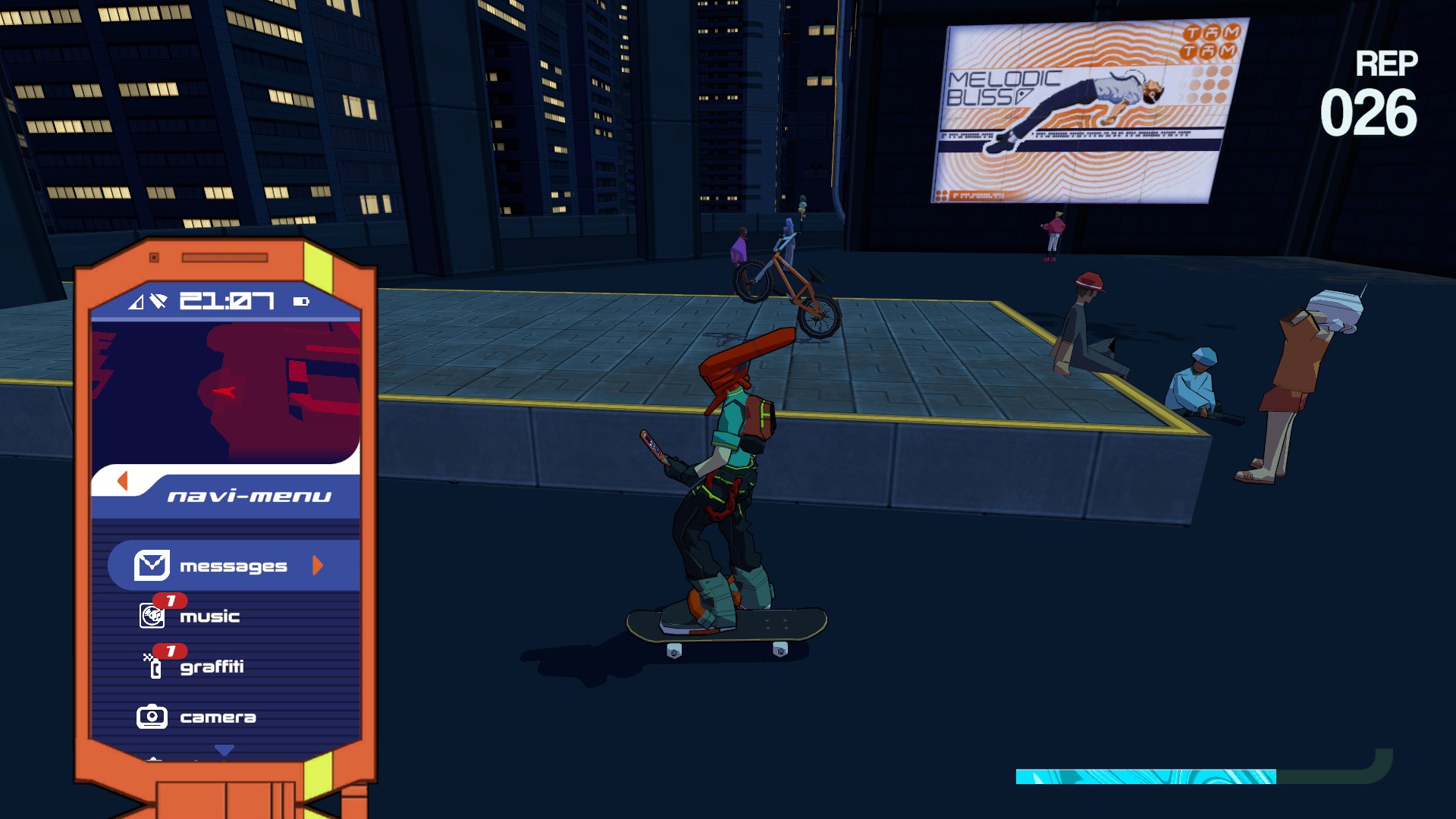 Steel Wheeler
Jump vent to rail nearby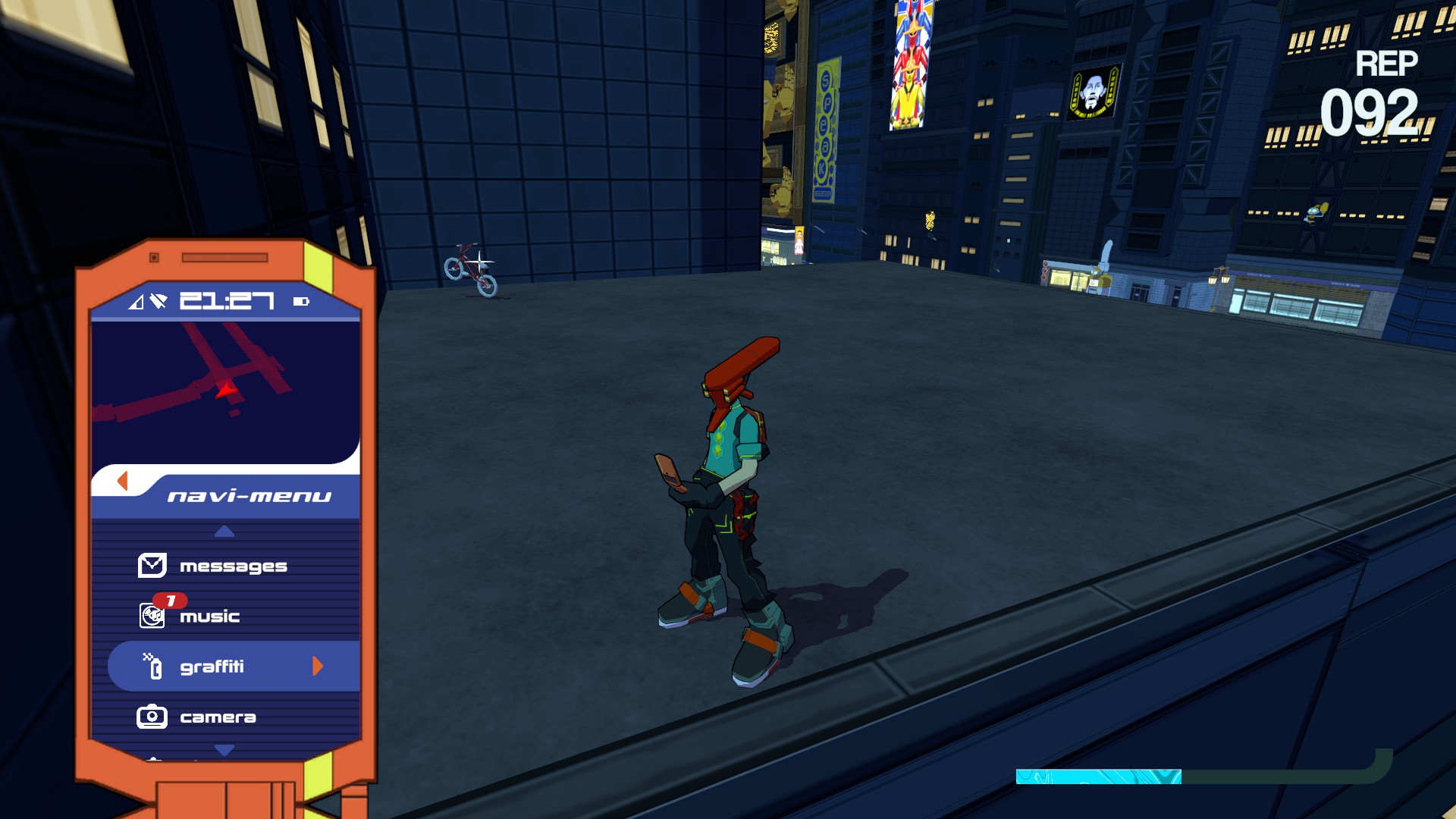 Dedication
Jum from highway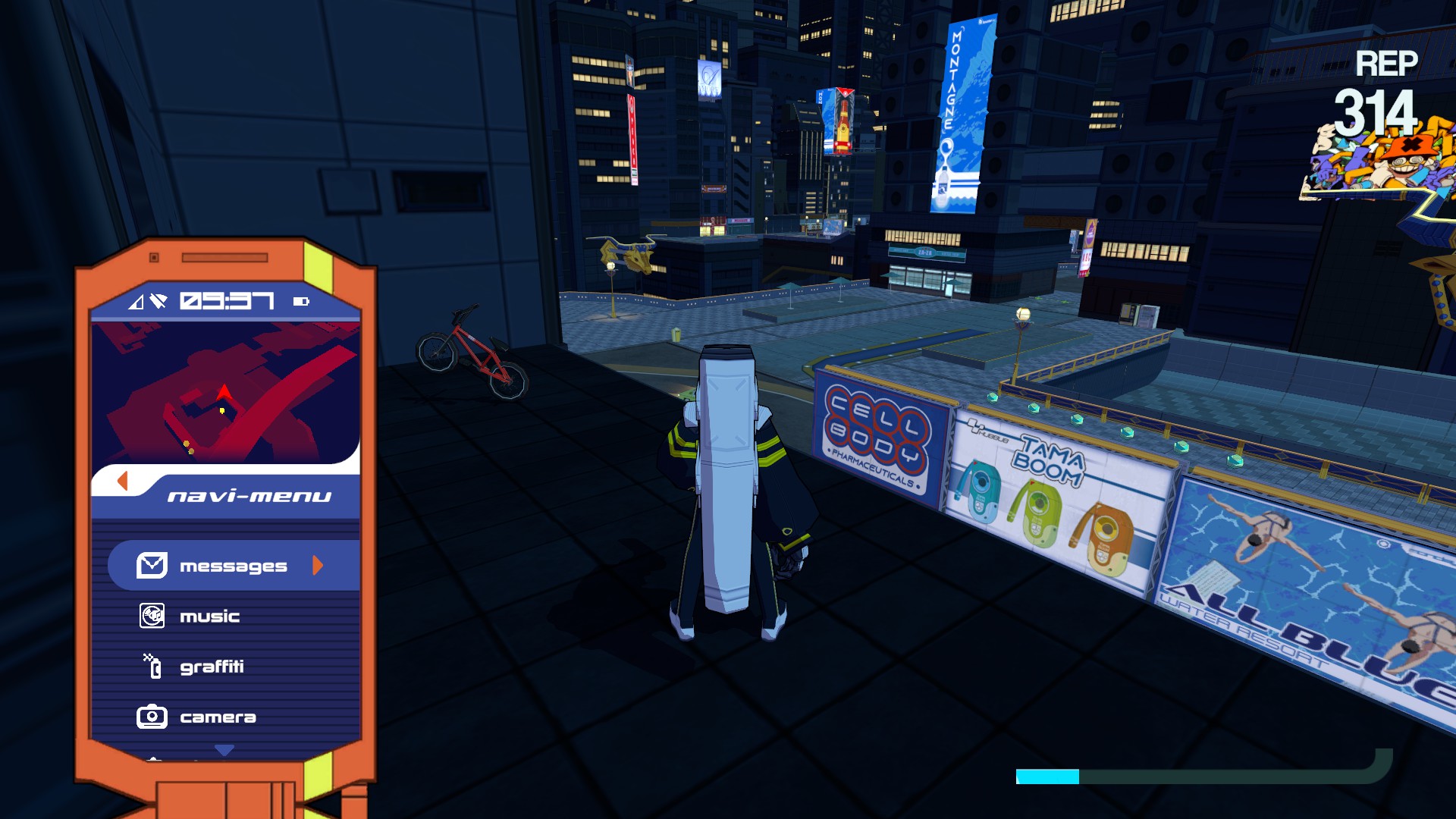 That's everything we are sharing today for this Bomb Rush Cyberfunk guide. This guide was originally created and written by BlackB. In case we fail to update this guide, you can find the latest update by following this link.
If you believe that any of the content on this site violates your rights, including your intellectual property rights, please contact us immediately using our contact form.