This guide will show you the full map details of Bee Simulator. The map shown below also includes the locations of all challenges and side quests, little beest, and bee facts.
Introduction
I created a map to assist those aiming for all the achievements in the game since there aren't any reliable maps available. I hope this proves helpful!
This map displays the locations of all Challenges, Side Quests, Little Bees, and Bee Facts. It's not designed to be a complete walkthrough, as there are already several good ones available. Instead, consider it a visual guide to help you locate specific places.
Keep in mind that Challenges and Side Quests may not all be accessible at once; some unlock at specific points in the story.
Honey Park Map
Click on the map below to zoom in.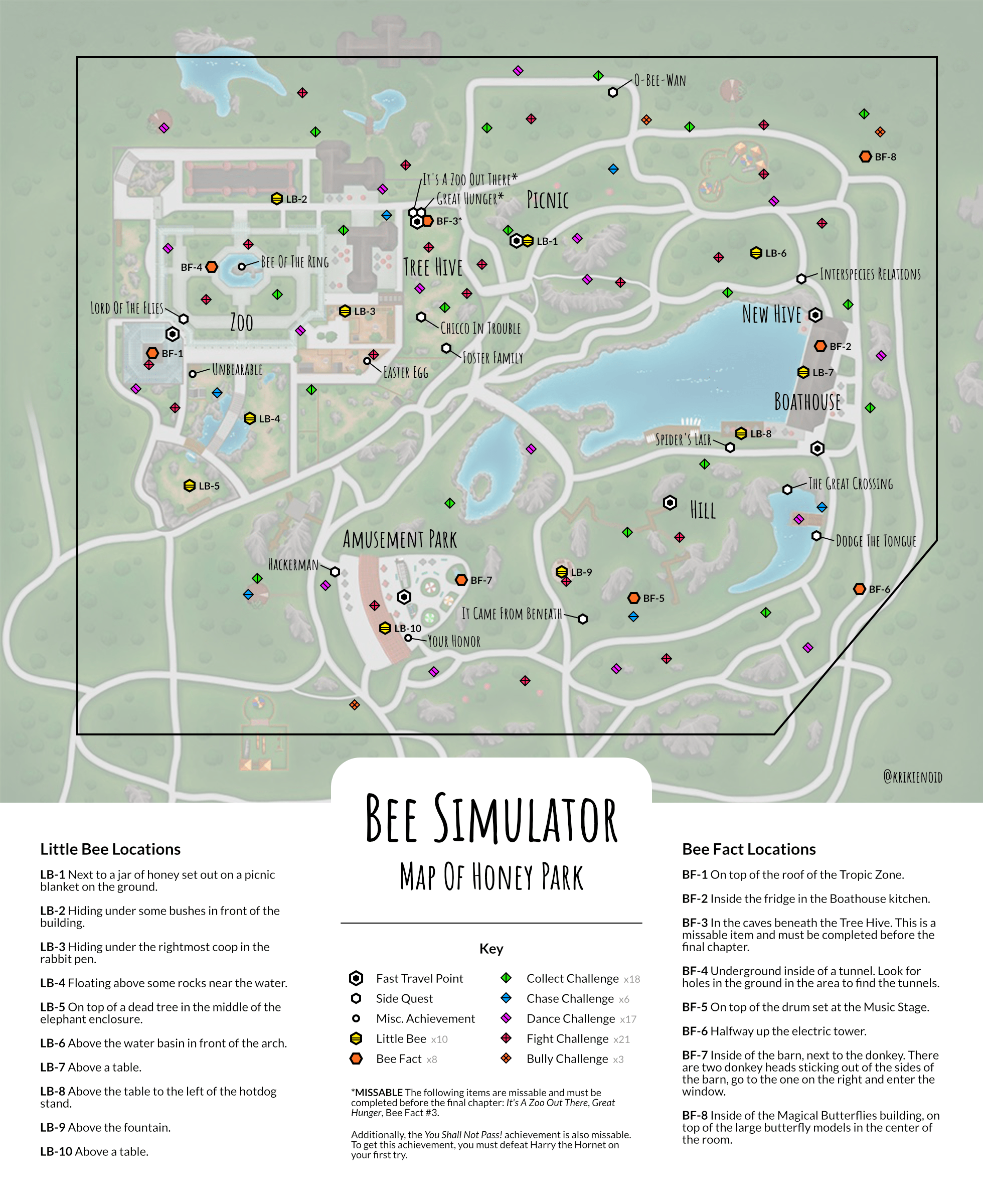 That's everything we are sharing today for this Bee Simulator guide. This guide was originally created and written by krikienoid. In case we fail to update this guide, you can find the latest update by following this link.
If you believe that any of the content on this site violates your rights, including your intellectual property rights, please contact us immediately using our contact form.