Title: Baldur's Gate 3
Release Date: August 3, 2023
Developer: Larian Studios
Publisher: Larian Studios
Before you dive into Baldur's Gate 3 as a beginner, it's essential to consider a few crucial tips.
Check Settings First
Take a moment to go through the game settings. Some settings are more important than others, and it's wise to review them before you start your adventure. For example, multiplayer features are usually enabled by default. If you don't want others to join your game without an invitation, it's a good idea to adjust this setting before you begin.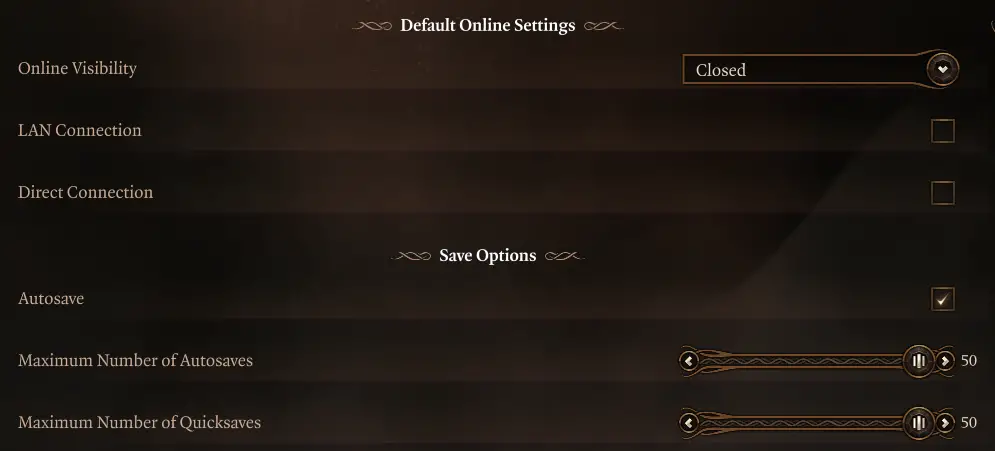 Pay attention to your savegame settings as well. It's recommended to deactivate Steam Cloud Services and Larian Studios' Cross-Save functionality if you want more control over your game saves. This way, you won't accidentally overwrite or lose your progress.
Karmic Dice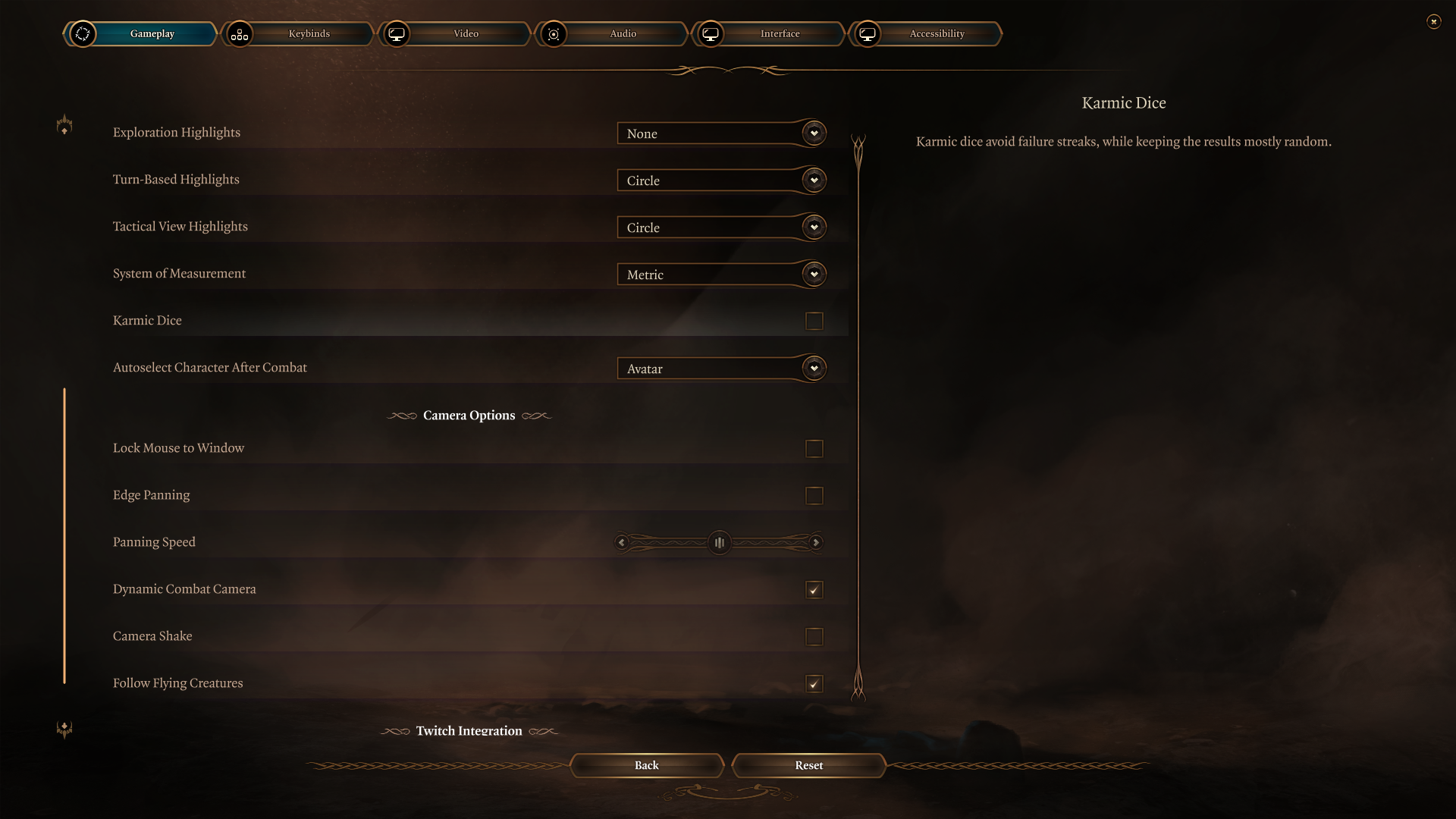 The Karmic Dice in Baldur's Gate 3 are automatically turned on when you start playing. They are designed to prevent long strings of bad luck or good luck while still maintaining a mostly random outcome. This feature helps balance the game by reducing the chances of consistently getting either very lucky or very unlucky dice rolls for your characters.
However, if you're looking for a more authentic Dungeons & Dragons experience, I recommend turning this option off. Trying to manipulate karma with karma can lead to an inauthentic gaming experience, so it's best to play without this feature if you want a more traditional D&D feel.
Picking Up Stacks (of Gold)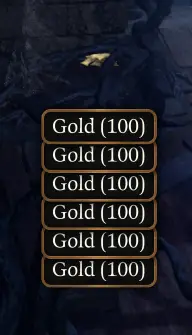 Problems with picking up stacks? Change the interface options.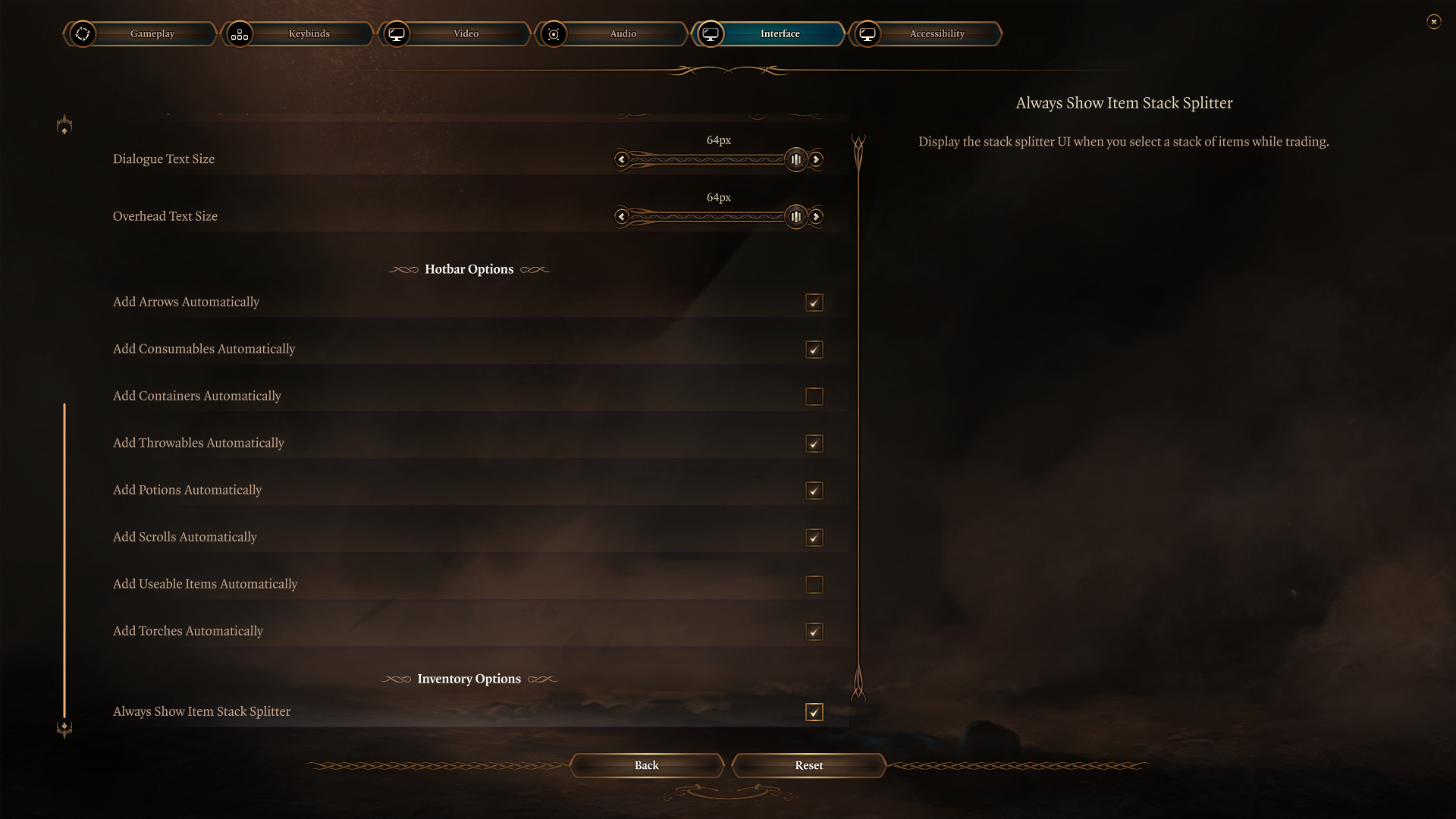 Press F10 to Hide the GUI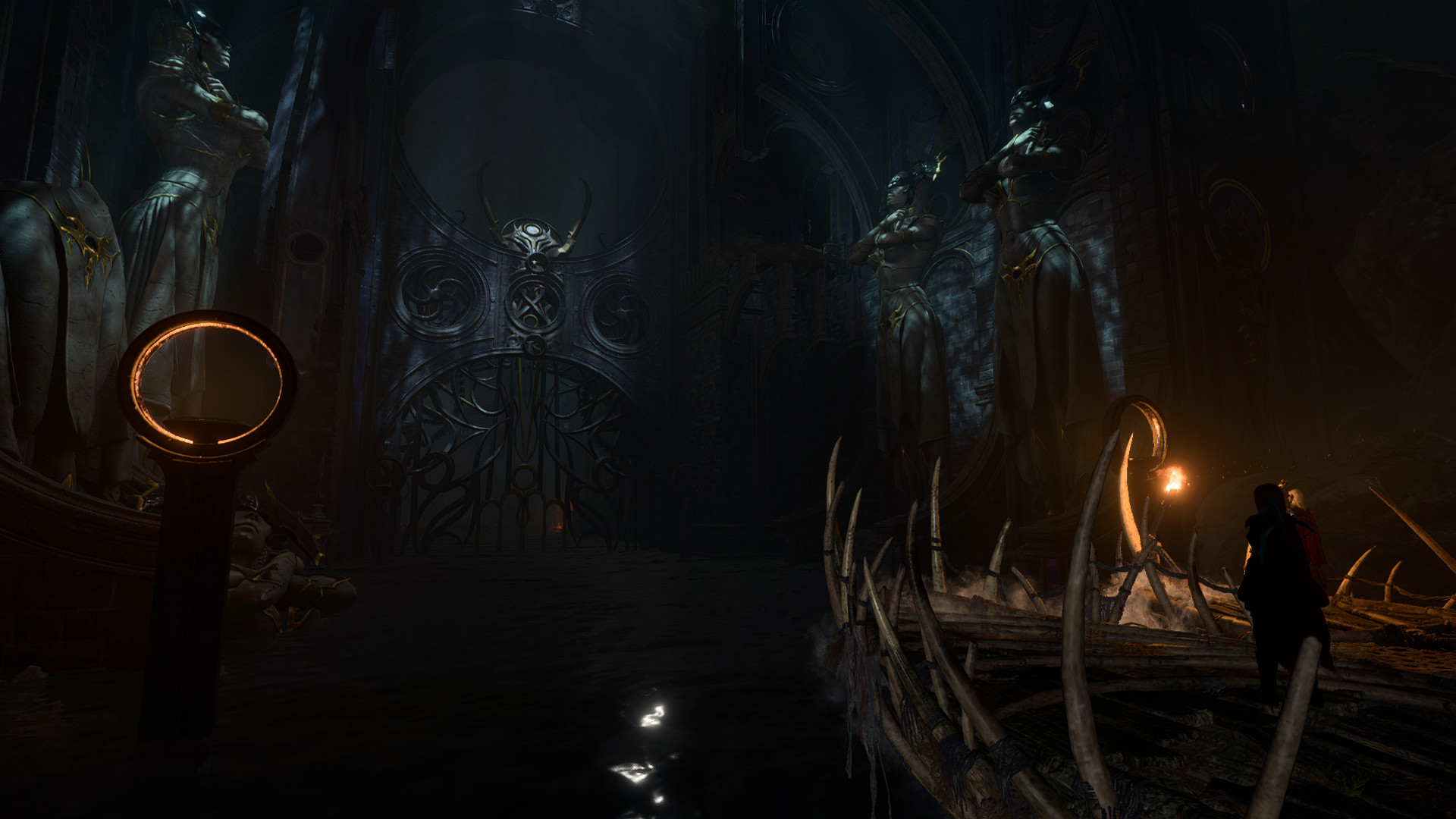 You can easily hide the game's GUI and capture clean screenshots by pressing F10 (the default keybind). This action removes the on-screen buttons usually found in the bottom left corner, giving you a clear and unobstructed view for your screenshots. Happy capturing!
Easy to Miss: Toggle Armour Visibility
It's important to note that the toggle options for armor set visibility and helm visibility in Baldur's Gate 3 may not be immediately obvious. By default, these options are hidden from view in the inventory interface. You'll need to hover your mouse over the relevant columns to reveal and access these options. So, don't overlook these handy features when managing your character's appearance and gear.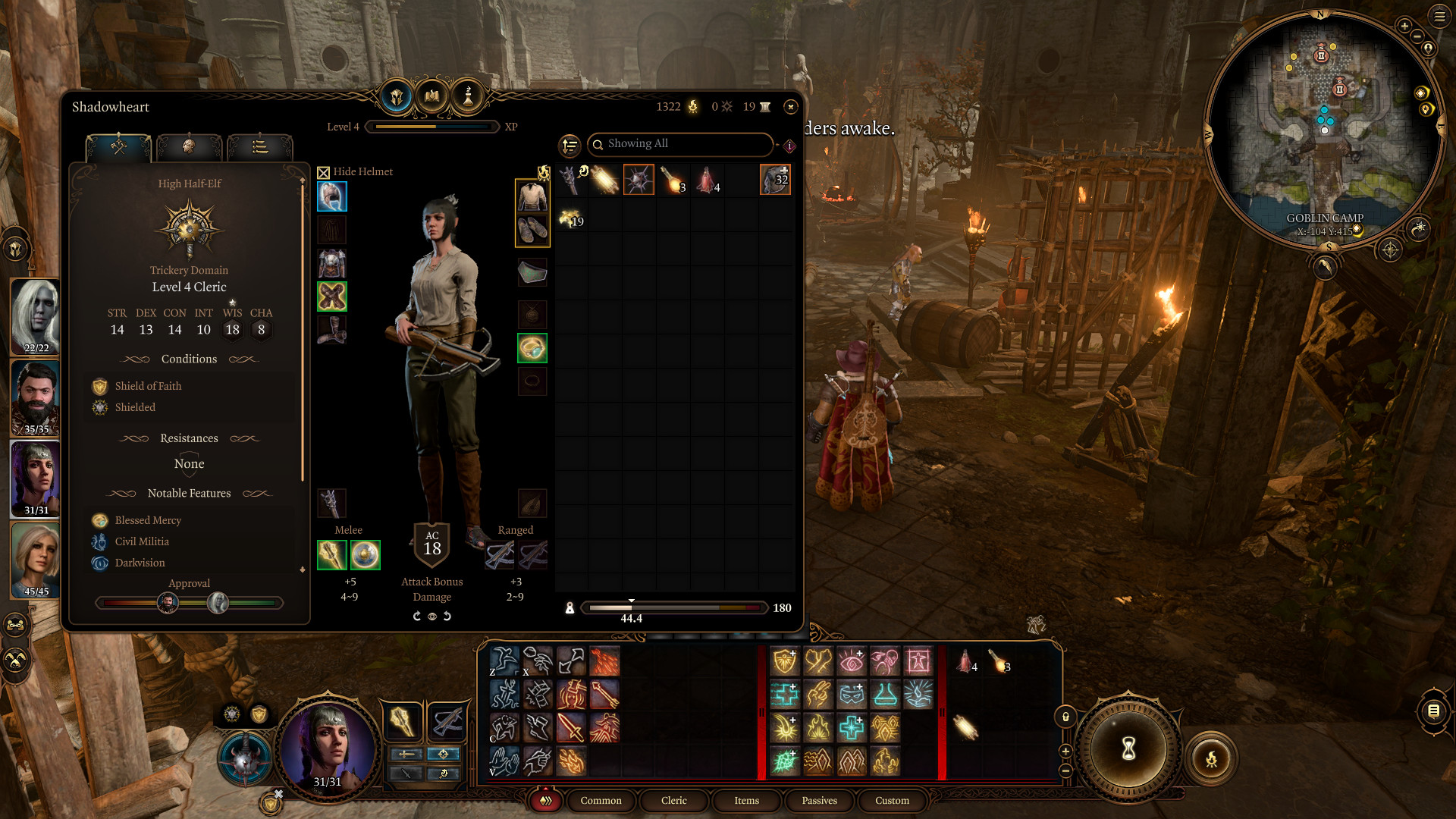 Sell vs. Barter
You have the option to trade with merchants through bartering, although it's not obligatory. Opting for selling can simplify obtaining gold, and you can utilize the "Sell Wares" choice to sell unneeded items in large quantities.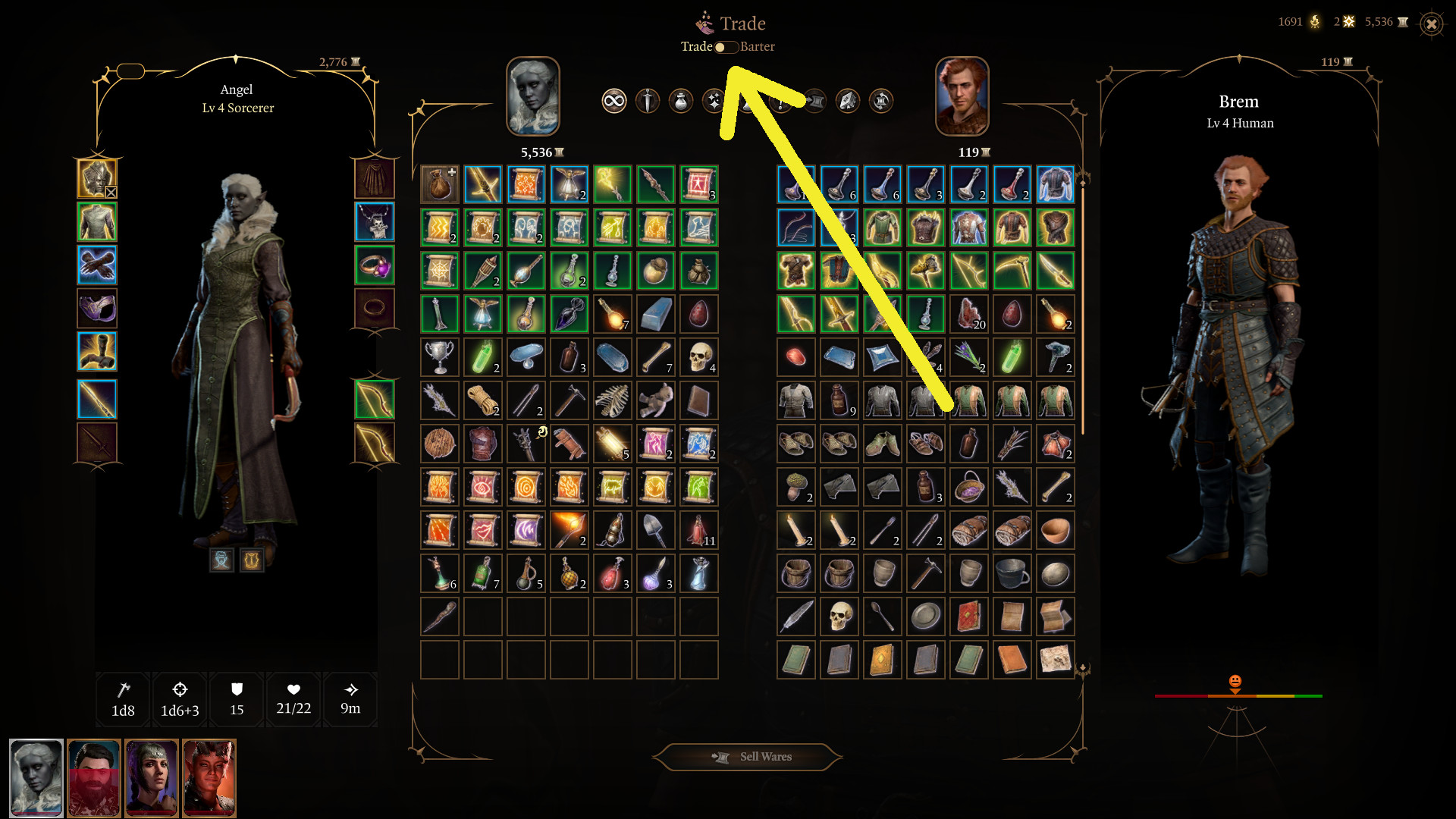 Small People fit in Small Places
Gnomes, Dwarves, and Halflings have a special knack for navigating passages that are off-limits to others, which unlocks a whole new range of opportunities.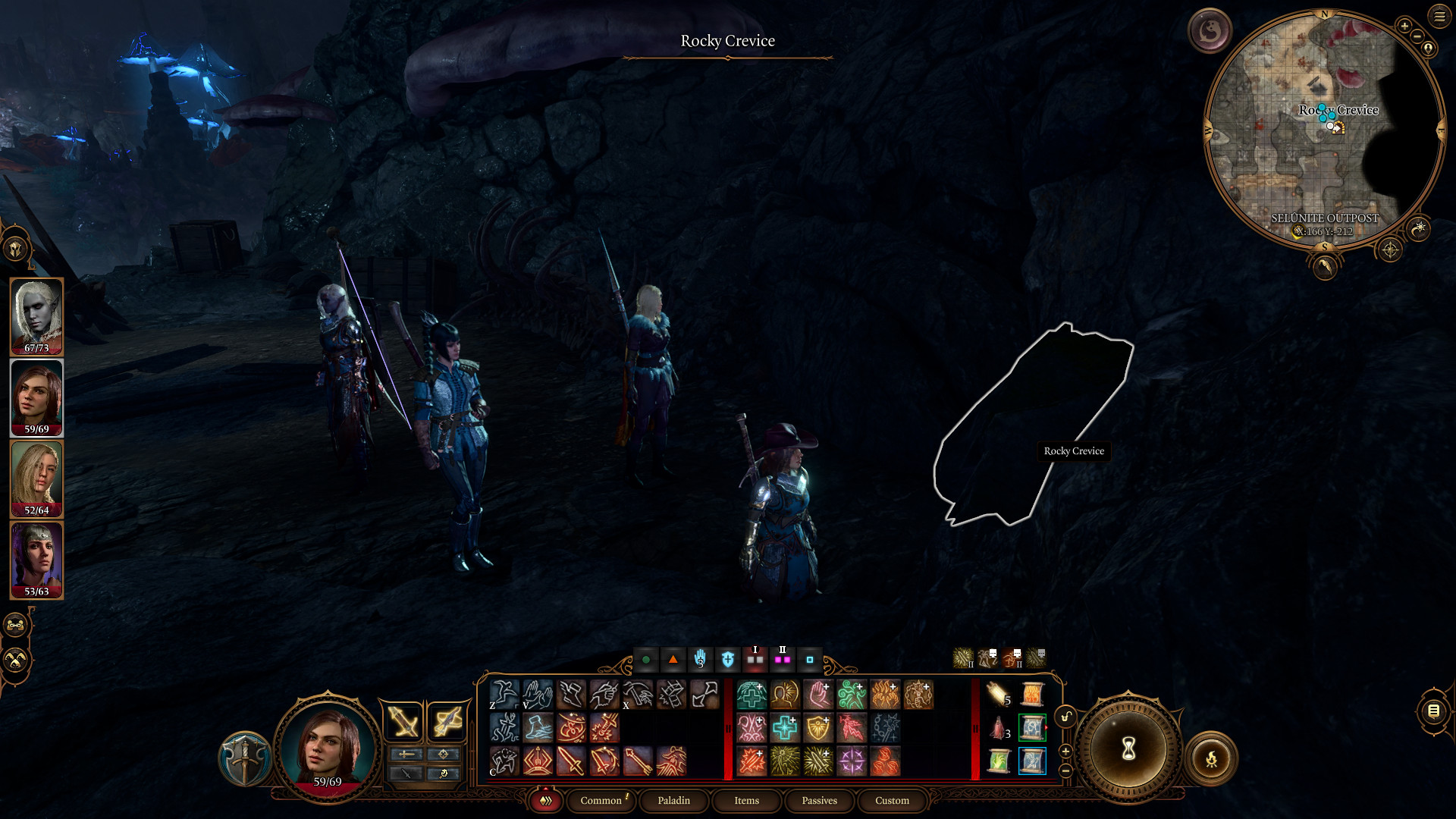 Use the Environment
In most situations, you'll come across environmental elements that can be used to your benefit. For example, you can cleverly aim and drop a chandelier to attack your foes.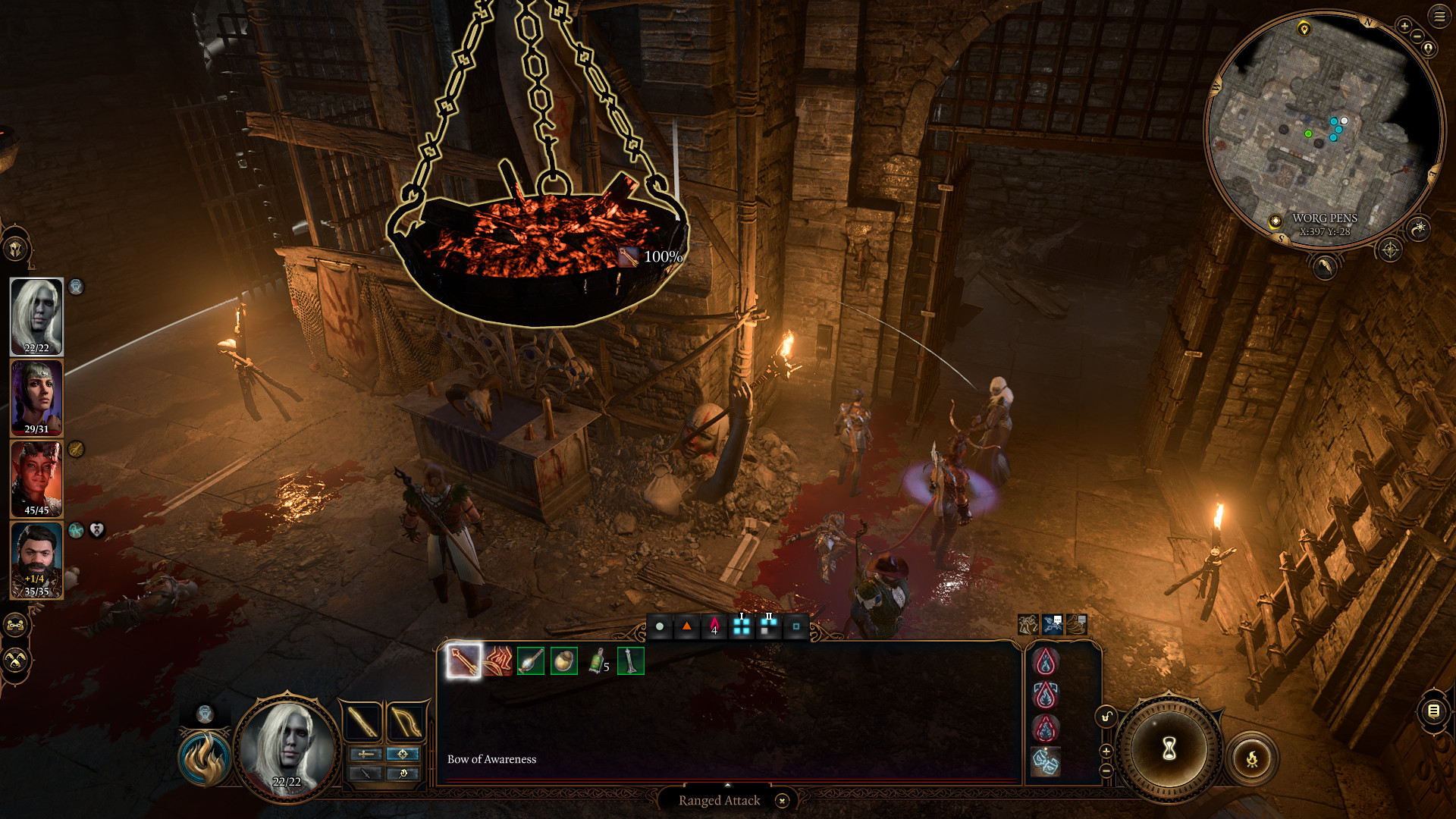 Digging for Treasures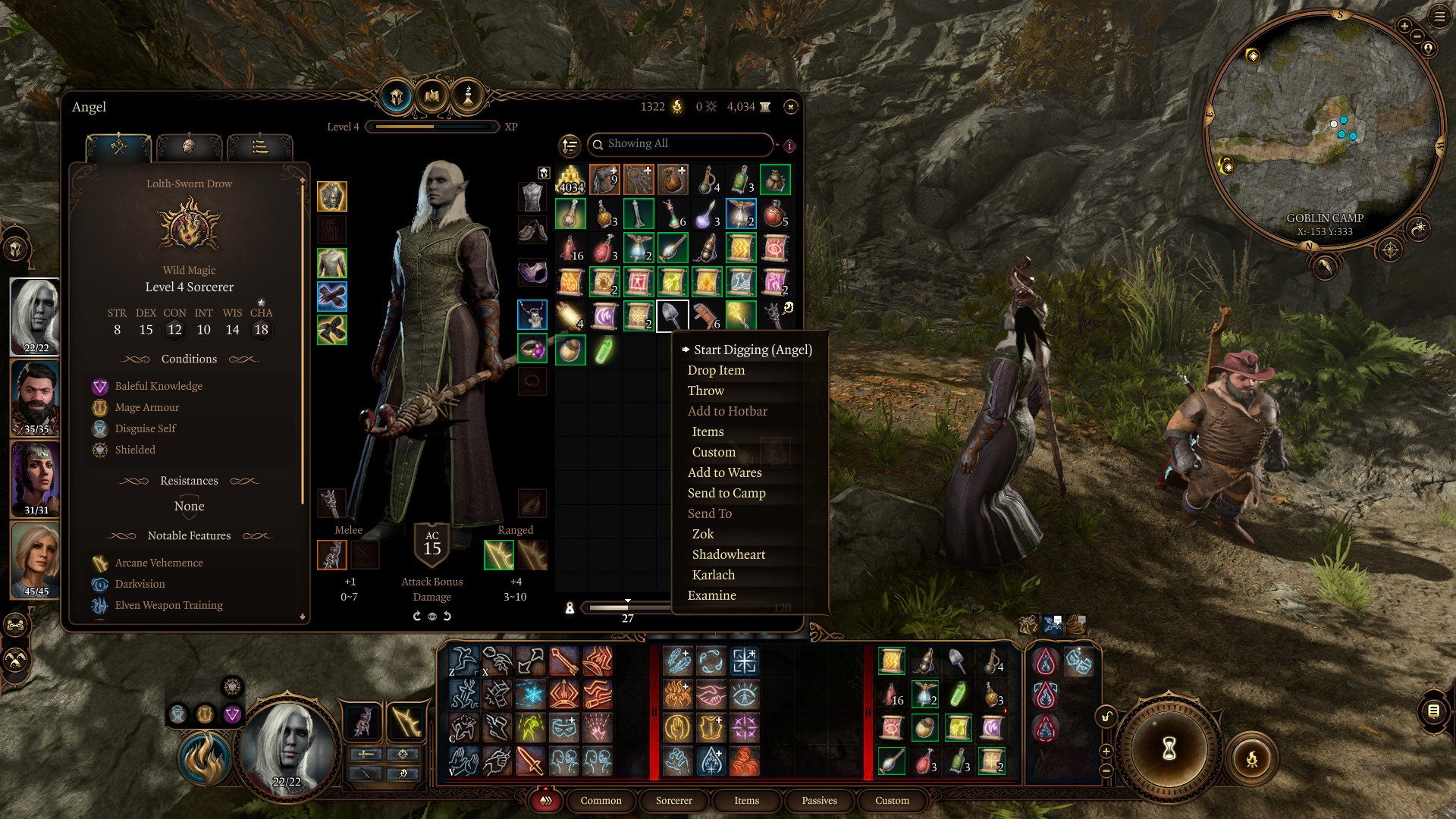 When you come across buried treasure, your characters will automatically perform a survival check to spot any surface hints on where to dig. If you don't succeed in this check, you can still start digging by selecting the appropriate option from the inventory menu. Interestingly, even without a clear indication of the burial spot, you can give it a shot and might uncover the treasure purely by chance.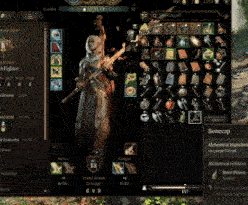 That's everything we are sharing today for this Baldur's Gate 3 guide. This guide was originally created and written by アンジェル. In case we fail to update this guide, you can find the latest update by following this link.
If you believe that any of the content on this site violates your rights, including your intellectual property rights, please contact us immediately using our contact form.