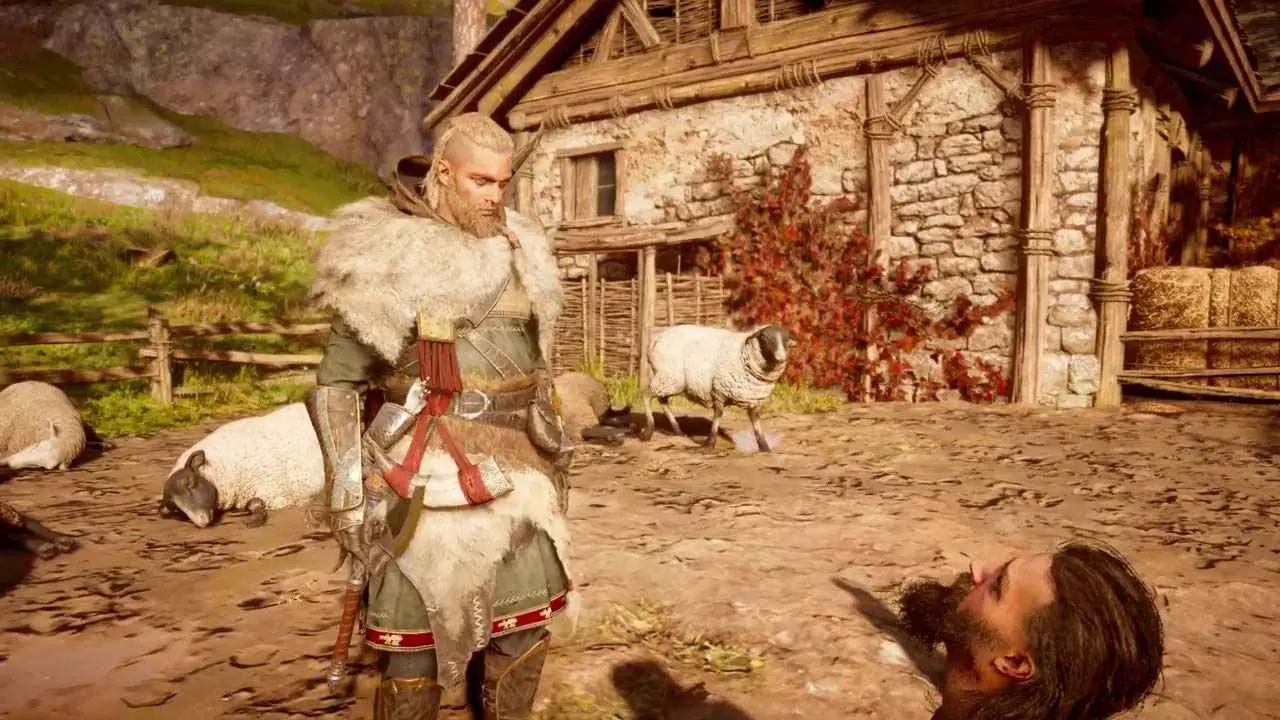 Check out this Assassin's Creed Valhalla (AC Valhalla) guide to learn how to search the brooch for the world event called Lamb Chops. Discover how to solve the puzzle and receive rewards.
Some of the most interesting things I love in Assassin's Creed Valhalla are the world events where players will be randomly helping the NPC. Task such as searching some missing items is one of these events. If you came across a man who is asking you to search for the missing brooch in one of his sheep, this guide is for you.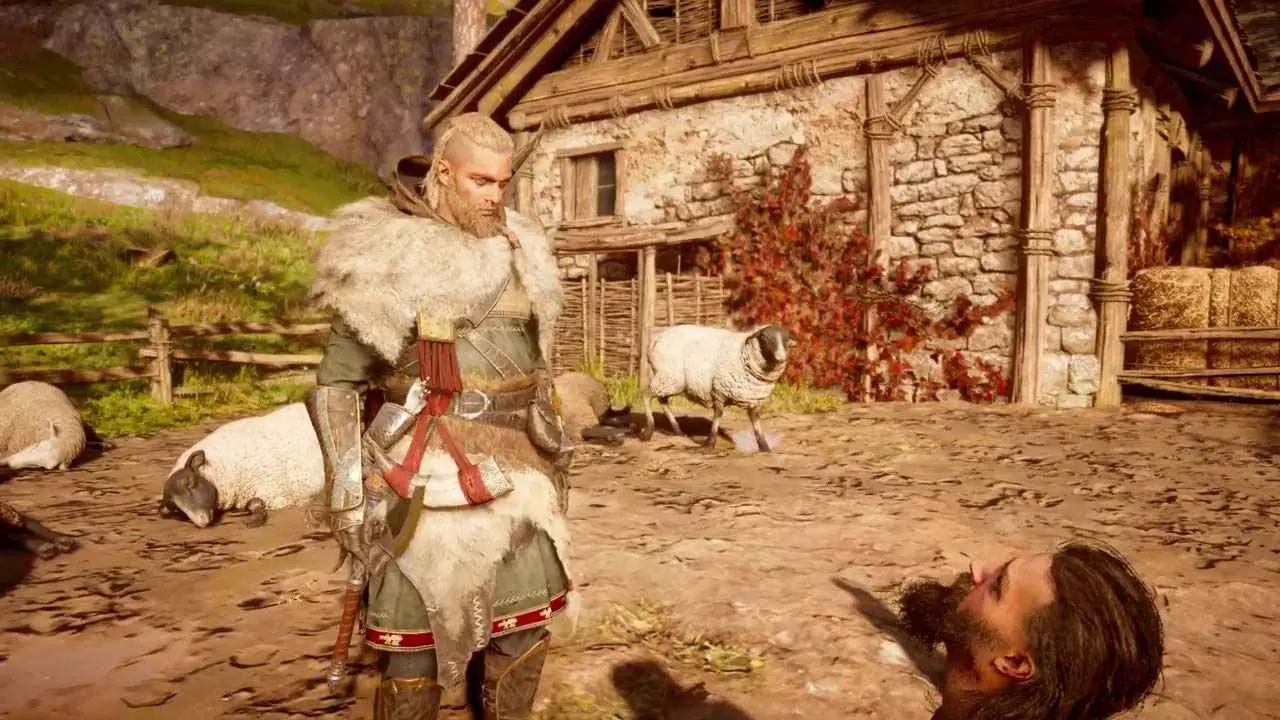 How to Solve Lamb Chops Puzzle in AC Valhalla
In Sciropescire, you will be encountering a man who is having a headache how to get the brooch back without hurting the sheep. Successfully completing this world event will give you a total of 1,200 XP.
Method #1
To solve this Sciropescire Mystery without hurting the sheep, all you need is to grab the hay on the right side of the fence by pressing the triangle button.
Once you grab one of these hays, go to the flock of sheep and put it on the ground. Wait a few moments until the sheep ate all the hey that you placed. One by one, search each pile of the sheep's poop to find the brooch by pressing the triangle button on your controller. After finding the brooch, approach and speak with the man to return the brooch.
Method #2
Another way to find the brooch from these sheep is by simply killing them. After taking the lives of these innocent sheep, you can search each one of them for the missing brooch. It's not recommended since the farmer don't want to hurt any of his animals.
Done searching for the missing brooch? Why not take Gunlodr's riddles and see if you will get all the correct answers.
That's everything we are sharing today for this Assassin's Creed Valhalla guide. This guide was originally created and written by RB Staff. In case we fail to update this guide, you can find the latest update by following this link.
If you believe that any of the content on this site violates your rights, including your intellectual property rights, please contact us immediately using our contact form.