Title: Arrow a Row
Release Date: August 20, 2023
Developer: Lonerangerix
Publisher: Lonerangerix
In this Arrow a Row guide, I will explain how you can achieve a score of 5000 or even higher, like 10k, in the game.
Score5000 Achievement Guide
If you're new to the game, I recommend playing it normally at first and try to purchase all available upgrades from the shop. This will greatly benefit you in later stages of the game.
If you're aiming for the achievement of a score of 5000, follow these steps:
Start the game and when you acquire the first chest, select any bow you feel comfortable with. It doesn't matter which one since you'll primarily be using the Pet Dragon throughout the game. Pet Dog is also good, but it becomes less useful as the game progresses due to its limited range.
Play the game as usual, and always choose the dragon when you obtain a chest. If you encounter difficulty, consider obtaining the Impact Belt, as it reduces the damage you take when you're hit by an enemy.
After defeating the final boss, make sure to select the 2x Pet Count. From here, you should be in good shape! Just be mindful when aiming the dragon's fireball, as it won't always target the enemy.
But wait, there's an even better strategy:
If you're up for more challenge and aiming for a higher score, focus on acquiring the Blue Bow to unlock the Blue Sword upgrade later on. Once you have it, prioritize upgrading your sword whenever you have the opportunity (reroll chests if needed), and don't forget to choose the 2x Sword Count or 2x Sword Damage options from the final boss chest.
With the Sword build, I managed to achieve a score of 12k, which took about 30 minutes. However, be cautious if you have an older graphics card, as your FPS (frames per second) might drop significantly because of picking up 2x Sword Count and 2x Sword Damage, which increases the number of swords.
Essentially, it's the same strategy as before, but instead of upgrading the dragon, you focus on upgrading the sword.
Here's my personal record using this build.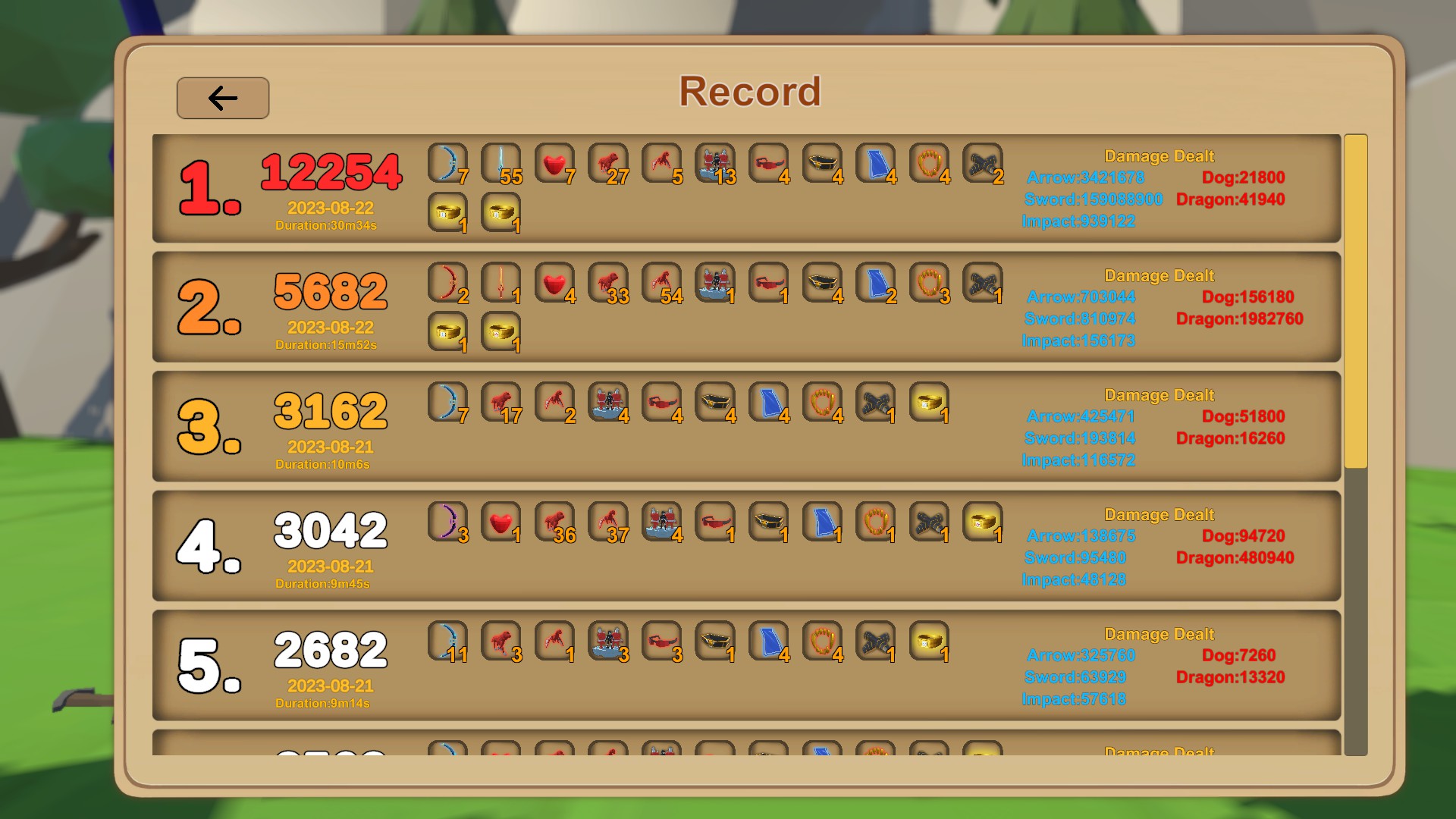 What sword build looks like.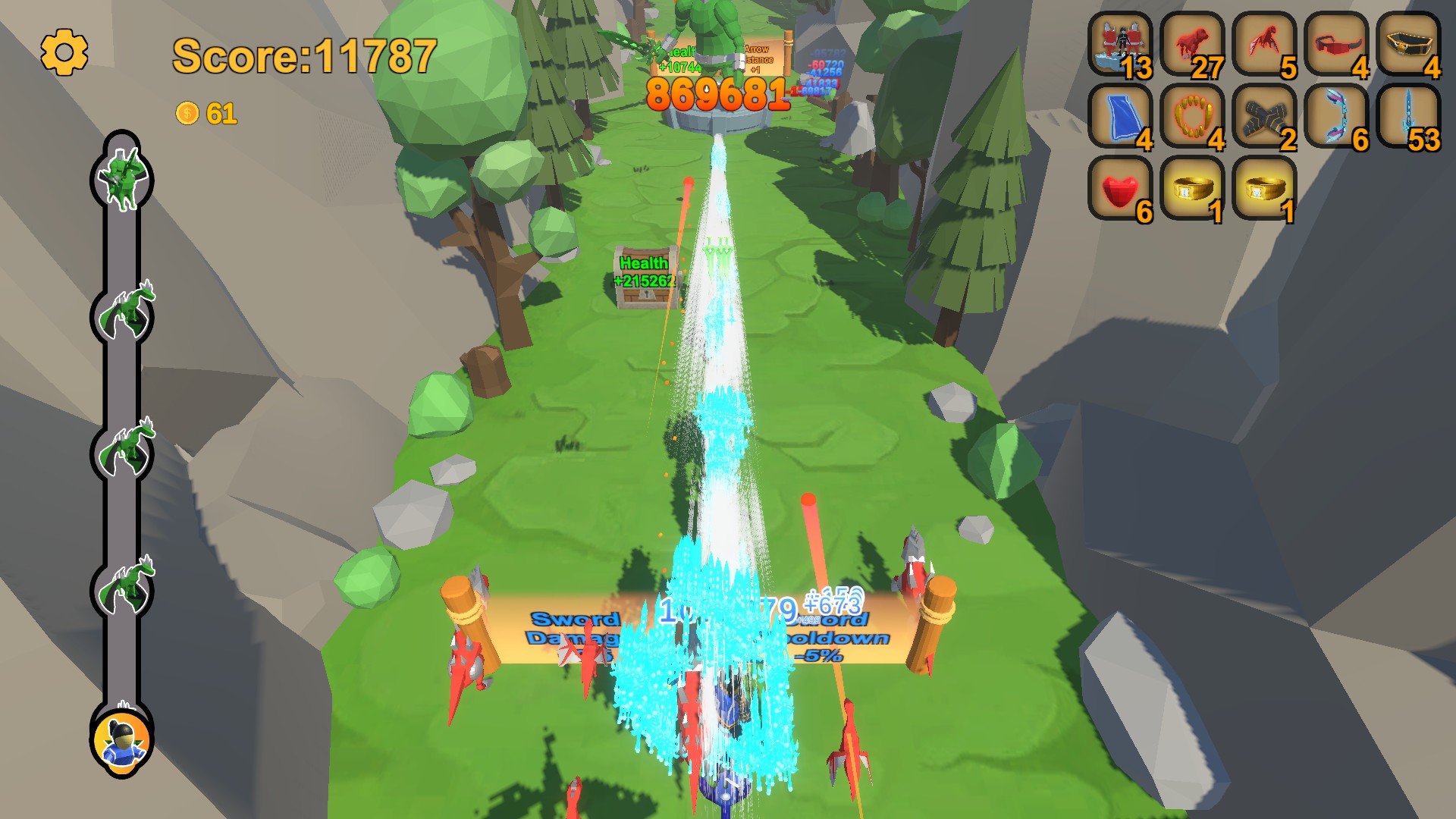 That's everything we are sharing today for this Arrow a Row guide. This guide was originally created and written by Serene. In case we fail to update this guide, you can find the latest update by following this link.
If you believe that any of the content on this site violates your rights, including your intellectual property rights, please contact us immediately using our contact form.