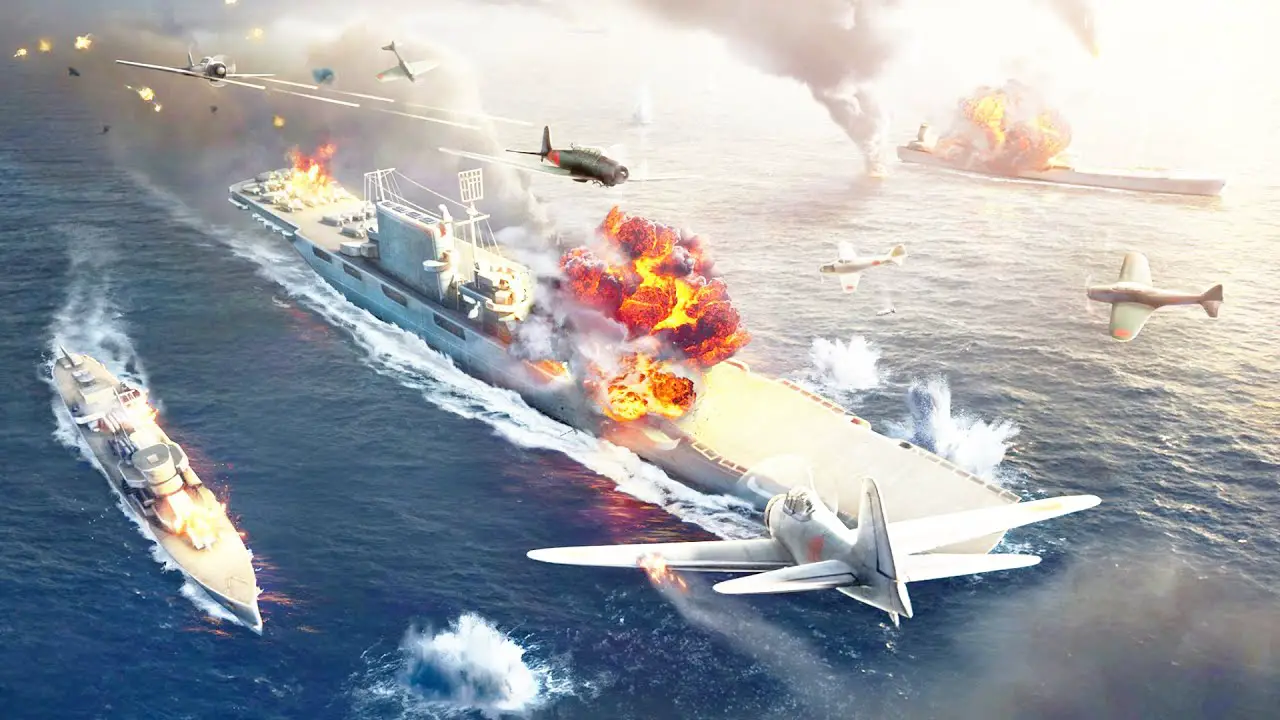 Aircraft Carrier Survival developer has just rolled out a new update for the game. The new patch for Aircraft Carrier Survival is now available for download and players are highly encouraged to get this patch to enhance the overall gaming experience.
According to the official changelog, the new patch for Aircraft Carrier Survival has addressed some of the issues that have been reported since the last update. Several bugs and glitches have also been fixed, along with the under the hood performance and stability upgrades.
To learn more about this Aircraft Carrier Survival patch, check out the full release notes below.
Aircraft Carrier Survival Hotfix #5
Fixed clouds error,
Fixed wrong ships on attack replays,
Fixed various crashes,
Fixed various deck-blocking bugs; with loading game as well,
Fixed retrieval tactic mission crash,
Fixed escort skills usage,
Fixed confirm window,
Fixed player teleport on m4.1,
Fixed radar range,
Fixed default radar range for all CV's,
Fixed save error on m1.2,
Fixed save error on sandbox,
Fixed Surprise Attack order,
Fixed spotting ranges modifiers,
Fixed min/max parameters for Heavy Carrier,
Fixed Icon Workshop on CV-9,
Fixed input for dc button,
Fixed loaded airstrikes making no damage
Fixed escort recovered mission doesn't count towards objectives
Fixed sandbox save error
Fixed issue preventing quitting the game/going back to pearl harbor after winning
We track every notable build on Steam and we do our best to publish every details of these newly released updates for educational purposes.