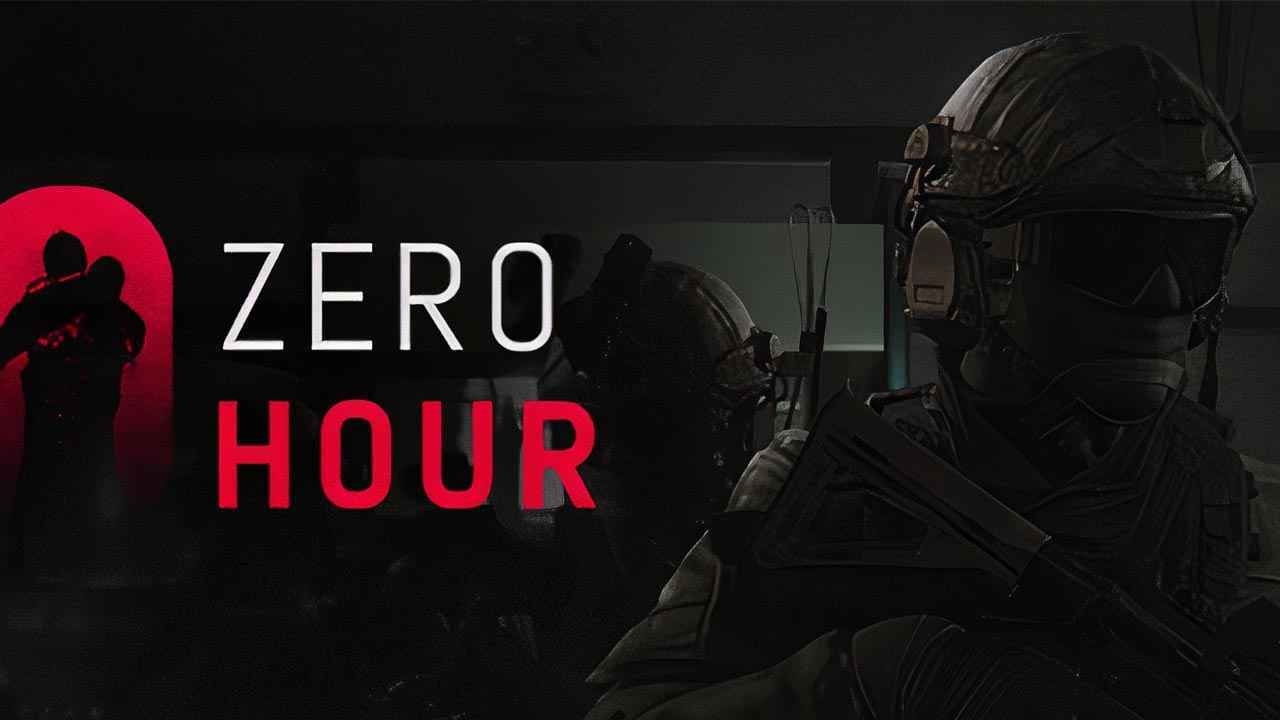 Some tips on how to get the Bootcamp achievement. I did it by only using the MAC 10. So that's what the guide is focusing on.
Weapon Setup
First of all, you can get the achievement by just using a single weapon (MAC 10 is recommended for faster movement speed)! No secondary or grenades are needed. Although it can make it much easier. There are other guides to show you how to use them efficiently!
Note that you can customize your MAC 10 in the starting menu if you prefer other optics or attachments.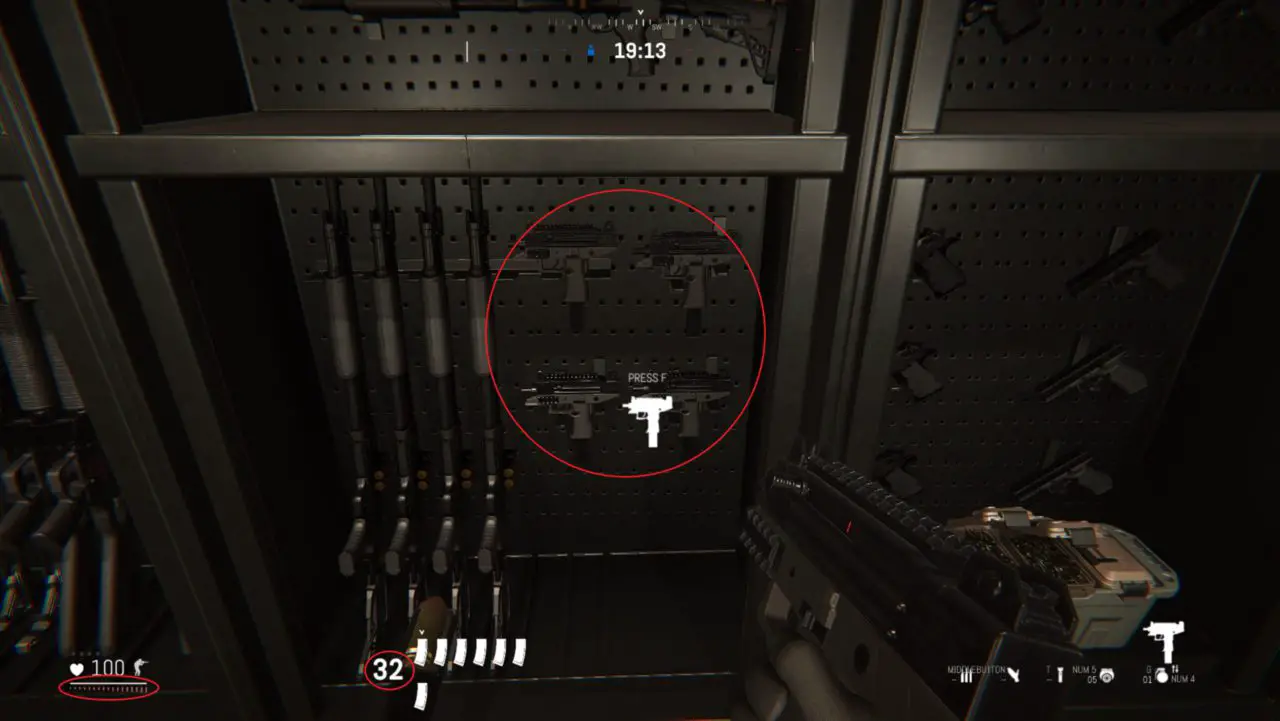 Scroll your mouse wheel up to get the fastest movement speed before you start!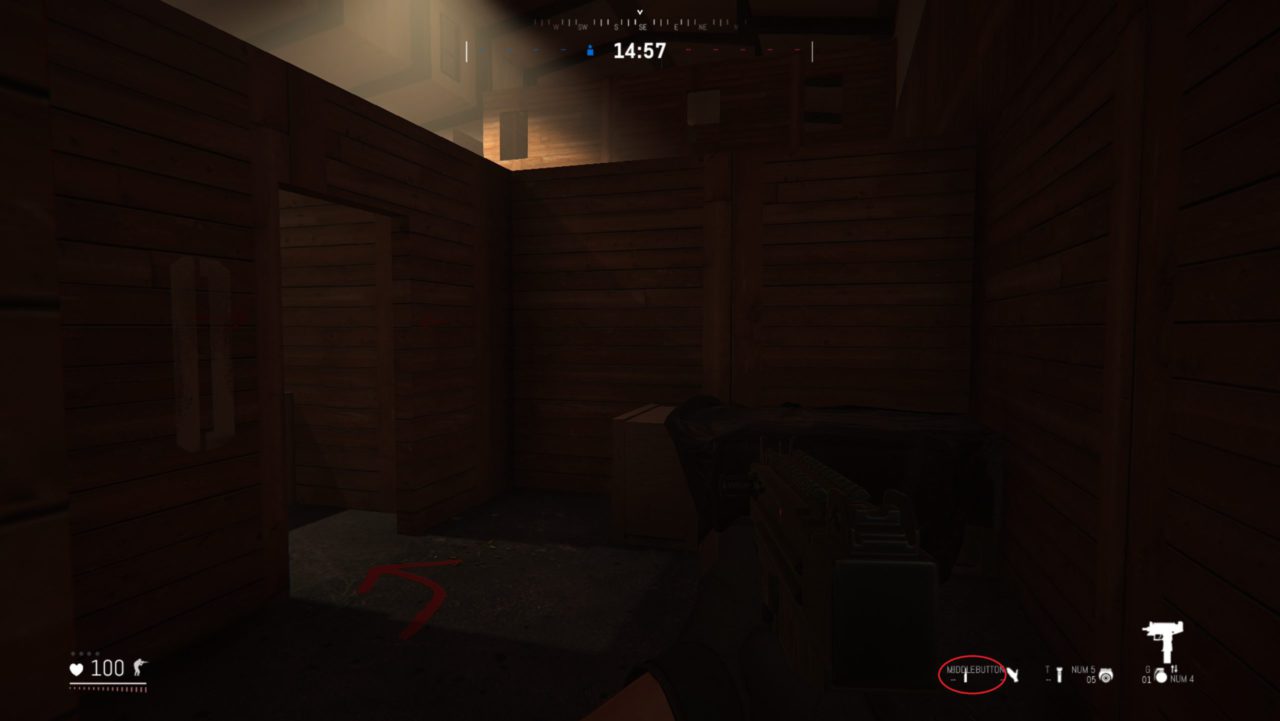 Press B (default) to change to single fire mode to save ammunition.
Targets
There are 21 Targets (all circled in red). You can ignore door traps.
Just concentrate on shooting and run close by to minimize the risk of missing them.
Always go for the head!
With a headshot, you only need one bullet, so if you are perfect and don't miss a shot you should have (quick math) 11 bullets left. Plenty to spare if you miss a couple of times.
There is a spot where you can reload. While you climb up to the second-floor press R (default) twice for a quick reload if you feel like it! You can always check for your magazines by holding H (default).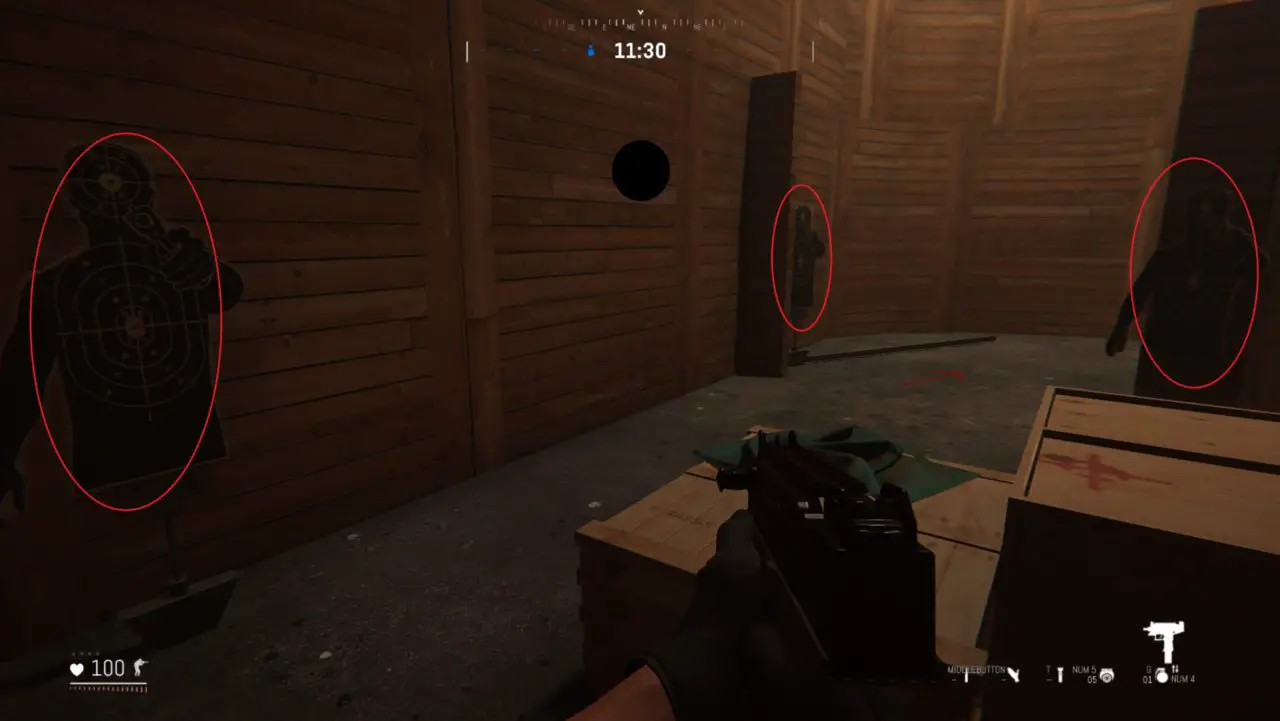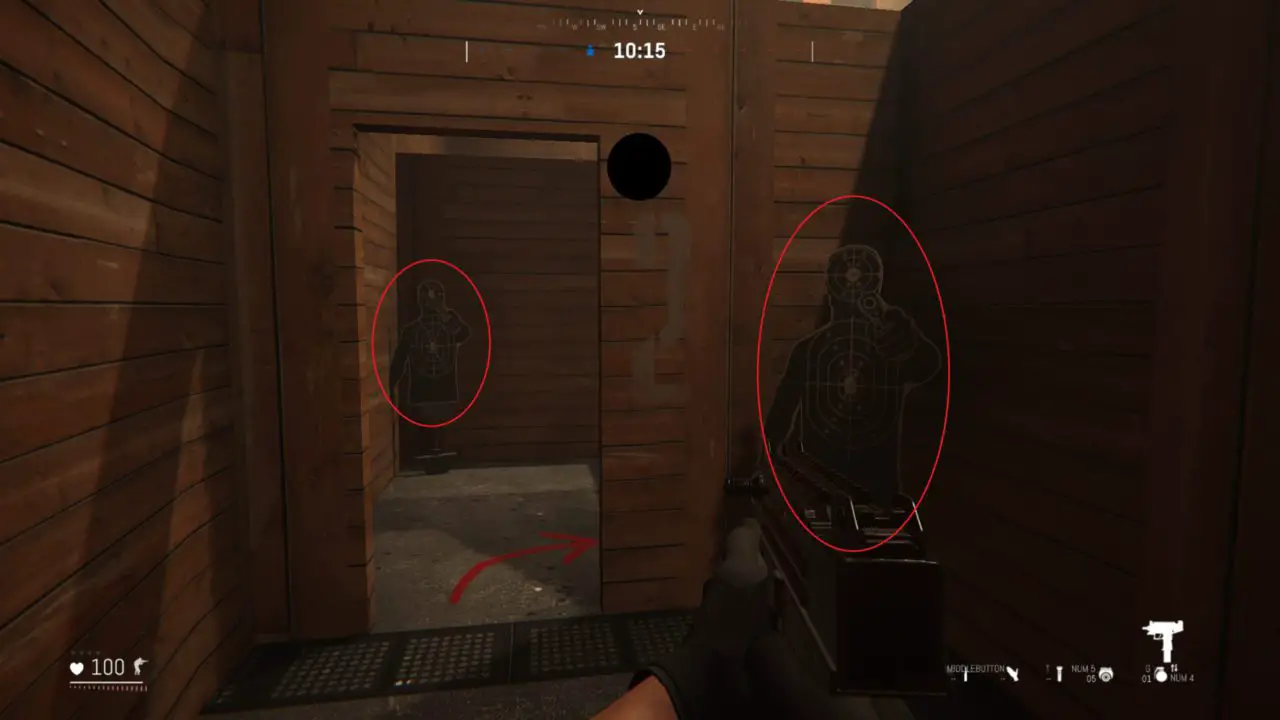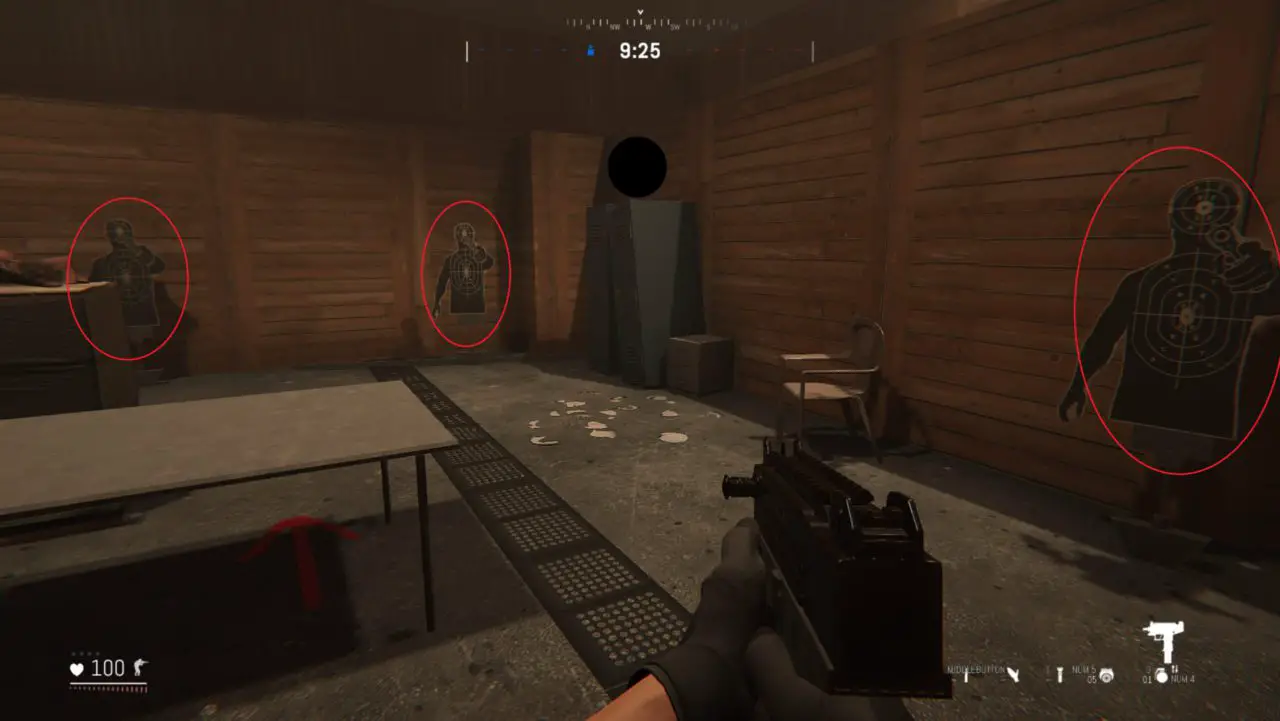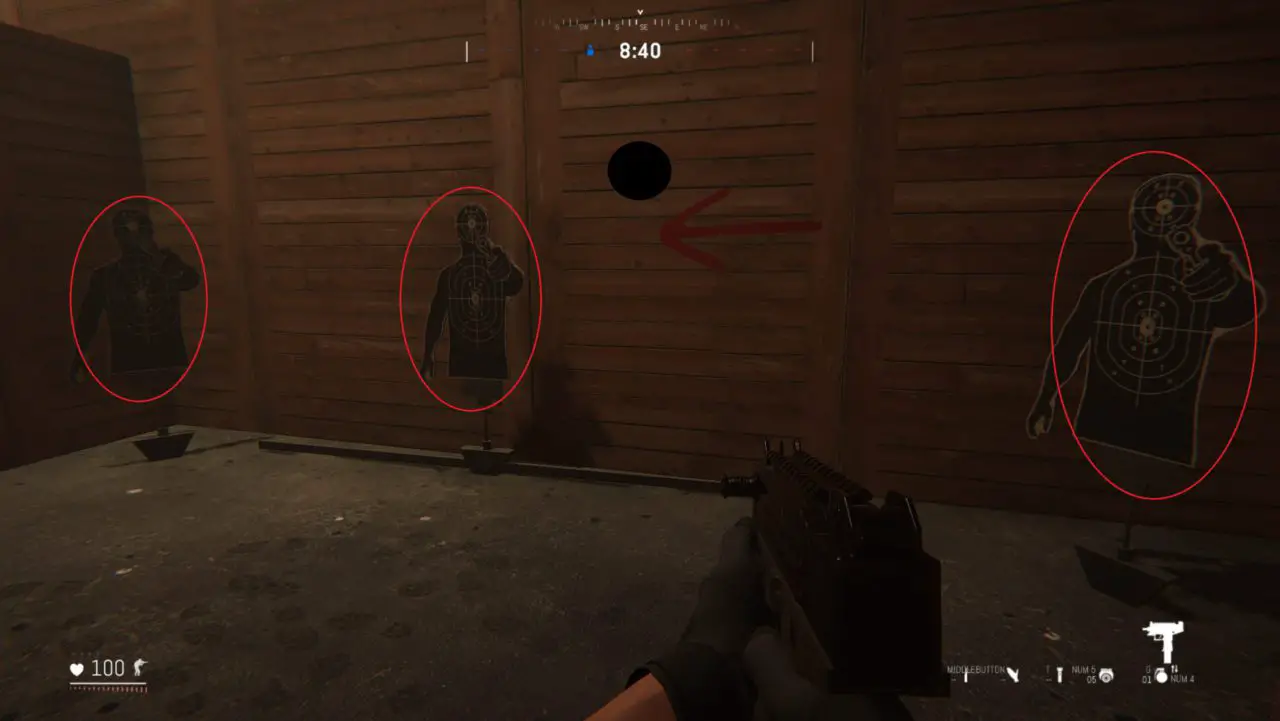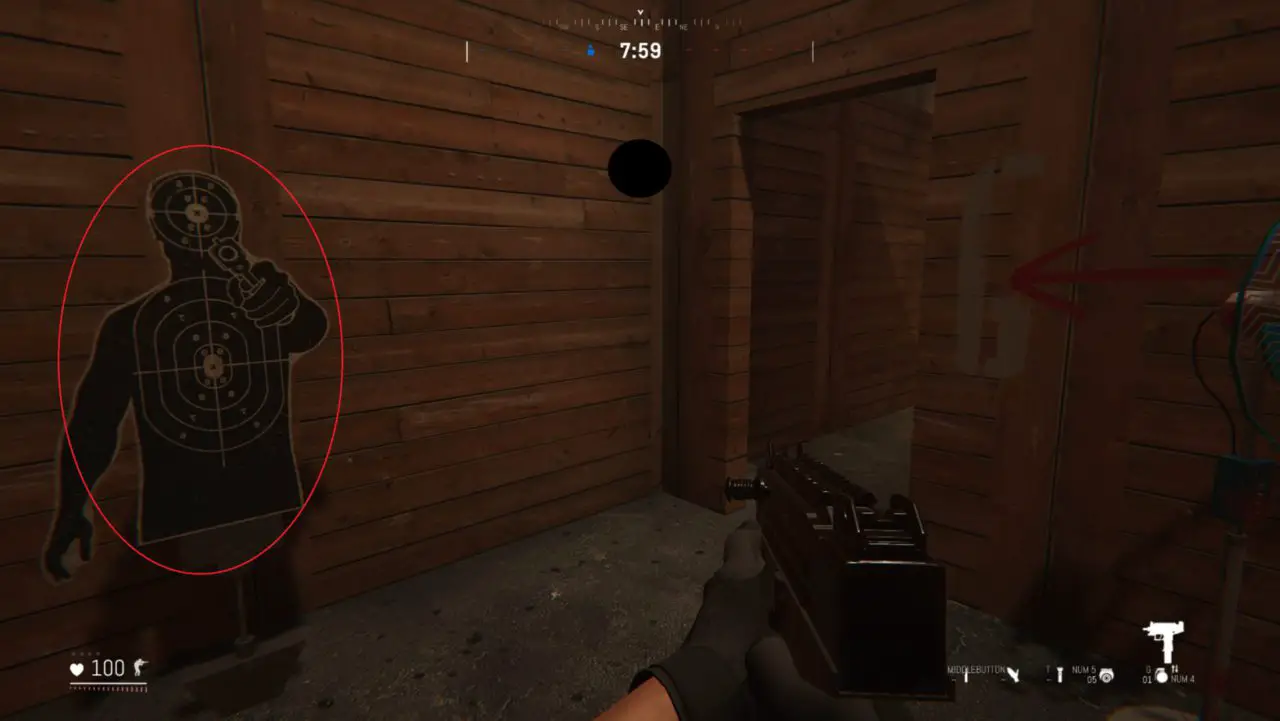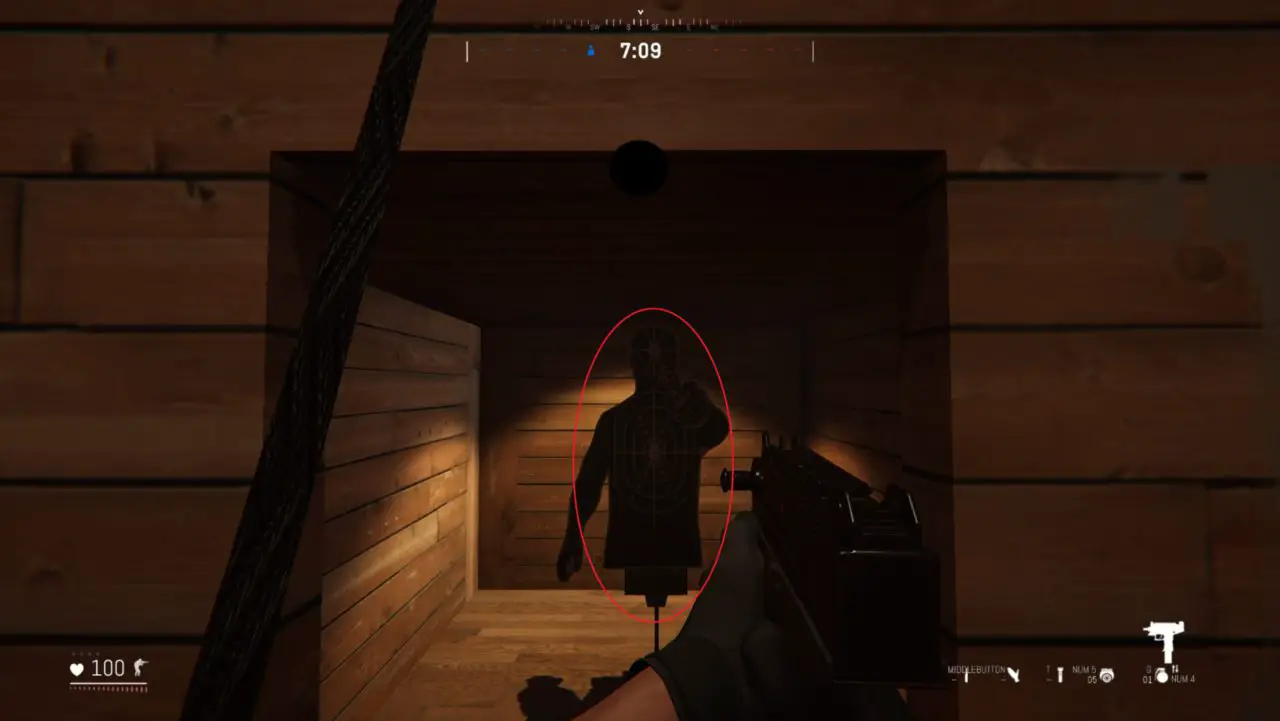 If you really need to reload, do it here!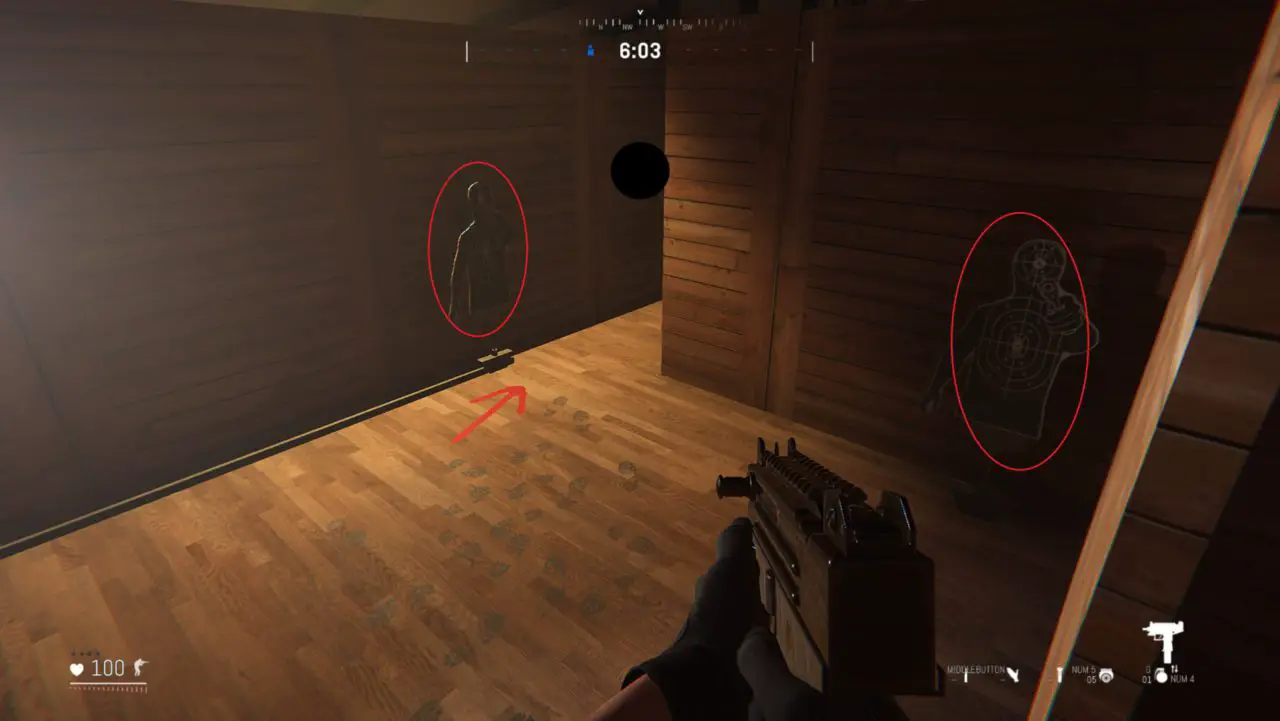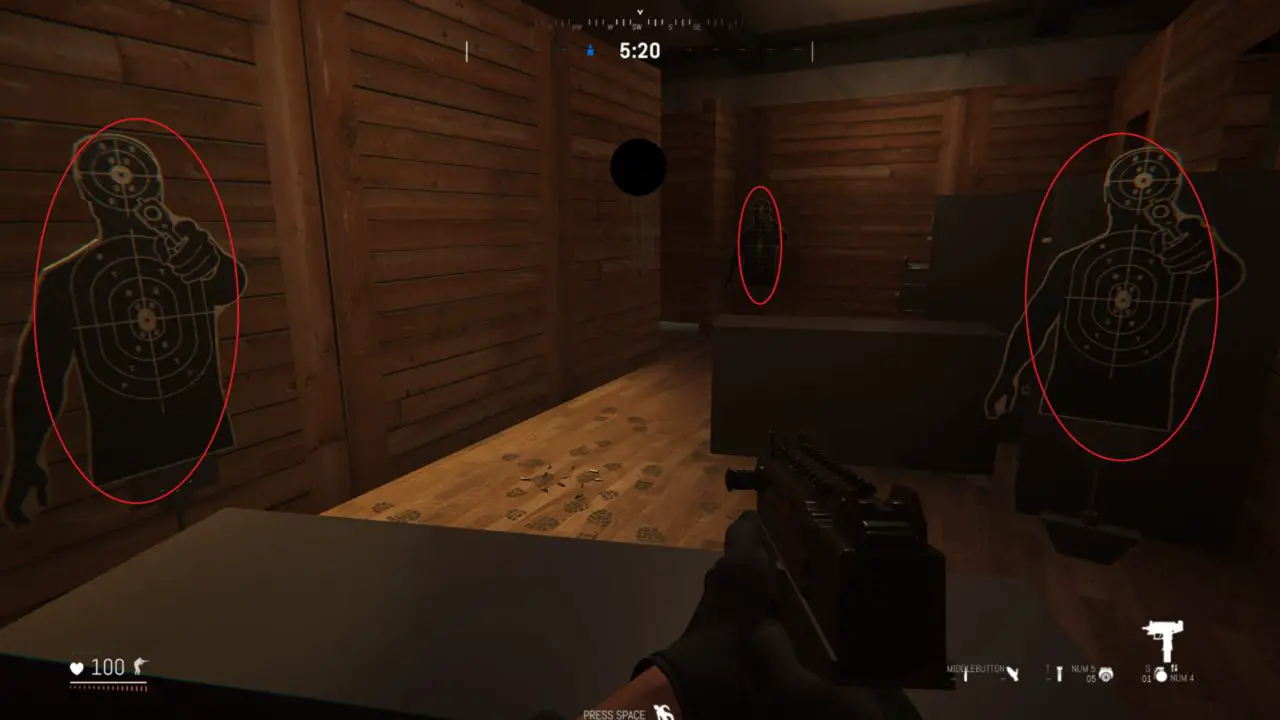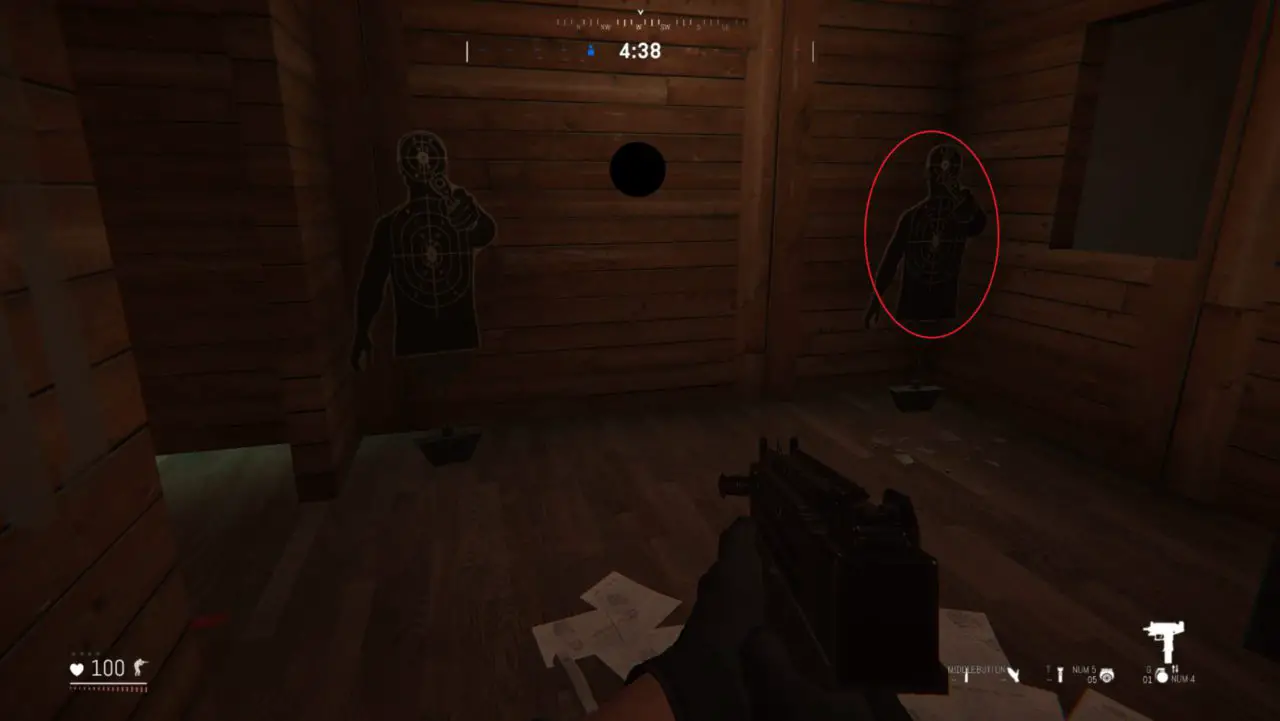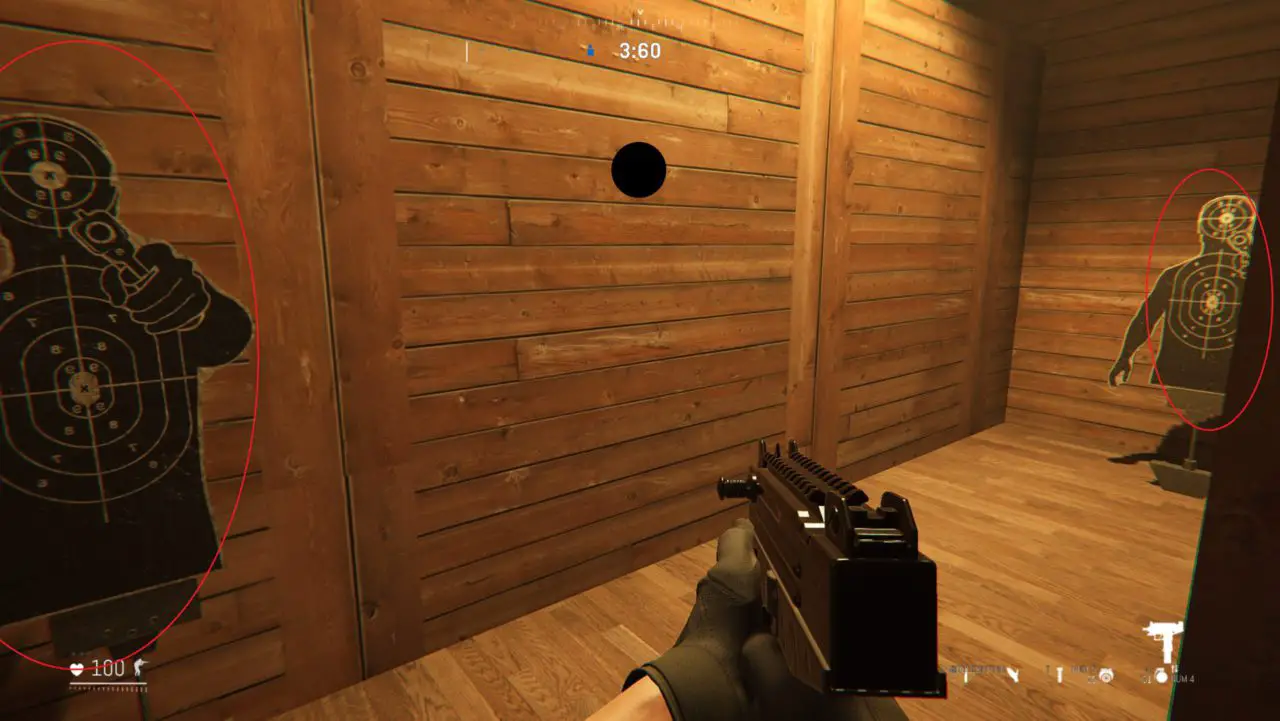 Additional Tips
Try to manage and keep an eye on your stamina.
If you completely run out of it, it needs to regenerate to around 50% until you can sprint again.
Run a few times through the map and try to memorize the position of each target.
You will need quite a few runs but that's ok. It took me like 8. I also used grenades quite a few times, but I always missed one target. So I ran again and again without using grenades until I found the missing one. Then I already was quick enough to do it with just the MAC 10.
Try to get like 17 to 19 seconds arriving on the wall to the second floor. With the same pace upstairs you should have enough time that way to get a close 40 seconds or better. It should be at least enough for the achievement.
Important notice: If you are done doing the trial and failed it by missing a target, don't run back to figure out which one you missed. After reaching the end all targets are destroyed and only reset with each new try. Just practice is easier said than done. But you will manage it.
That's everything we are sharing today for this Zero Hour guide. This guide was originally created and written by Ecnadin. In case we fail to update this guide, you can find the latest update by following this link.
If you believe that any of the content on this site violates your rights, including your intellectual property rights, please contact us immediately using our contact form.