A save file for easily getting the new achievement "Statues", which was added in October 2022 update.
Introduction
Hey what's happening Epic Gamers, it's ya boi Flasky back with another Steam guide. Today I'm gonna be helping all of you fine folks get the new achievement, which was added in October 2022 Update, with no trouble whatsoever. All you need is your Steam account, some basic computing skills, the game Youropa, and you're good to go.
I've divided this guide into 5 simple steps for ease of use.
You ready guys? Let's do this.
NB: This savefile is only for Statues, you won't unlock the achievements for other collectibles with it. I had done all the other achievements previously and lost my savefile due to no Steam Cloud, and had to replay the game.
Step 1: Replace your save file
Download this savefile from Google Drive.
Replace the "savegame.xml" file in your "Steam\steamapps\common\Youropa\userdata" with the savefile you just downloaded.
Step 2: Pick the level LookTemple
After you have replaced your savefile, launch the game Youropa and press on Play. This puts you in the level selection menu. The last 2 statues that need to be painted are in the LookTemple level. I chose LookTemple because in my humble opinion, it had the easiest statue locations which requiered no puzzling or crazy platforming.
So don't dawdle and press on LookTemple.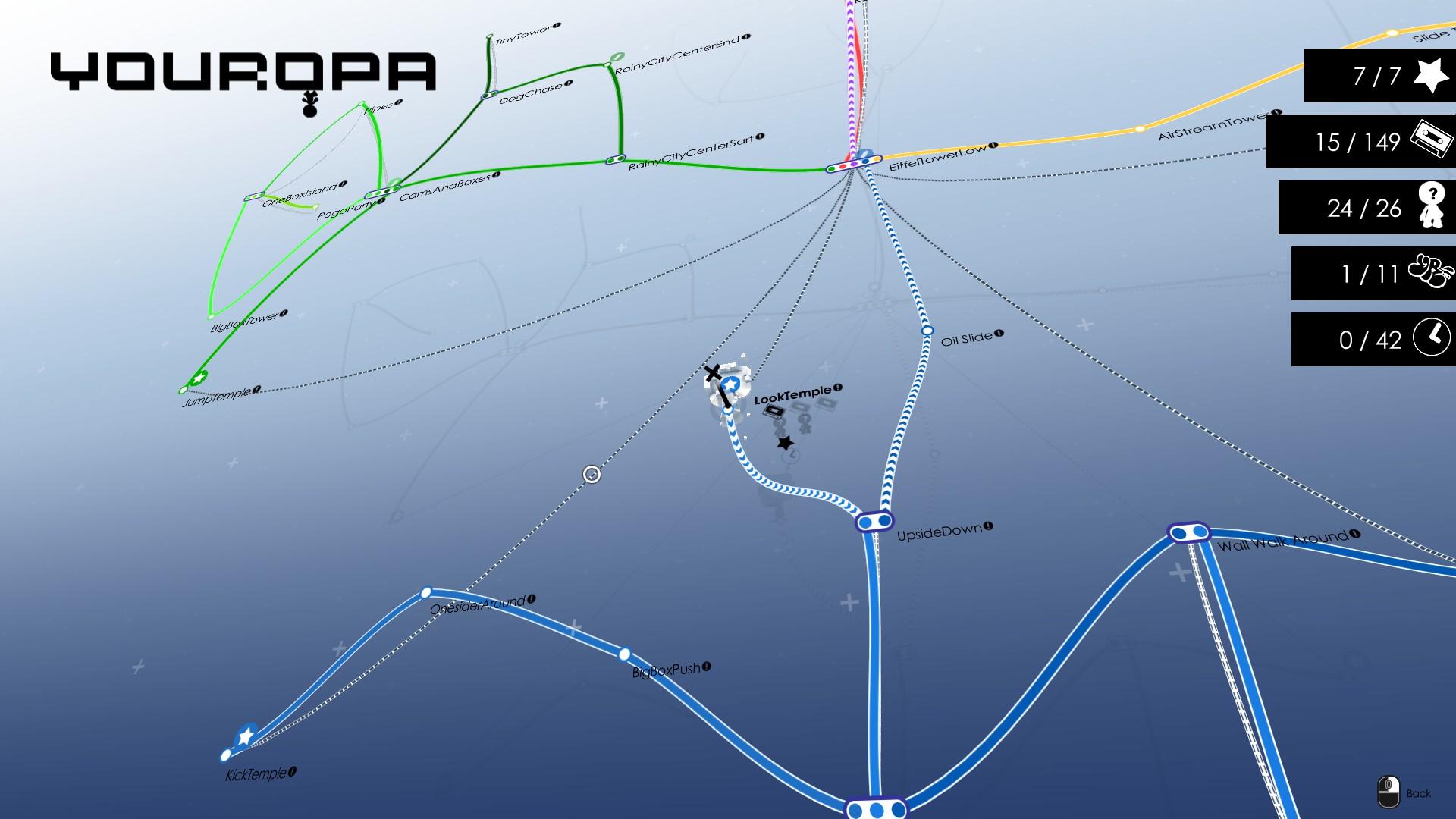 Step 3: Get the spray paint
Once inside the level, make your way to the glowing center area and pick up the spray paint by pressing the E or Right Mouse Button.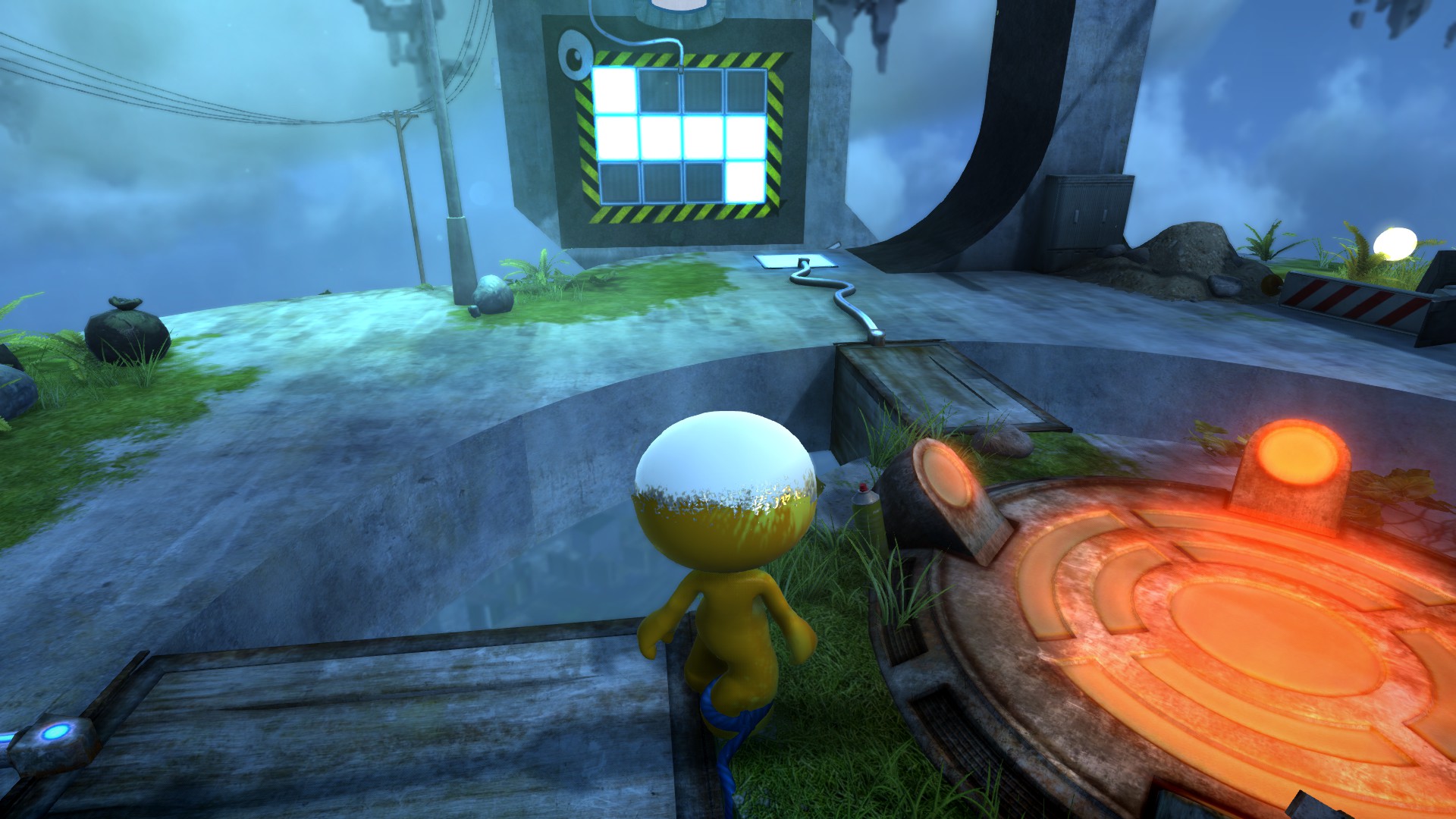 Step 4: Get to the statues
Once you have the spray paint, go up the ramp that is displayed on the picture below.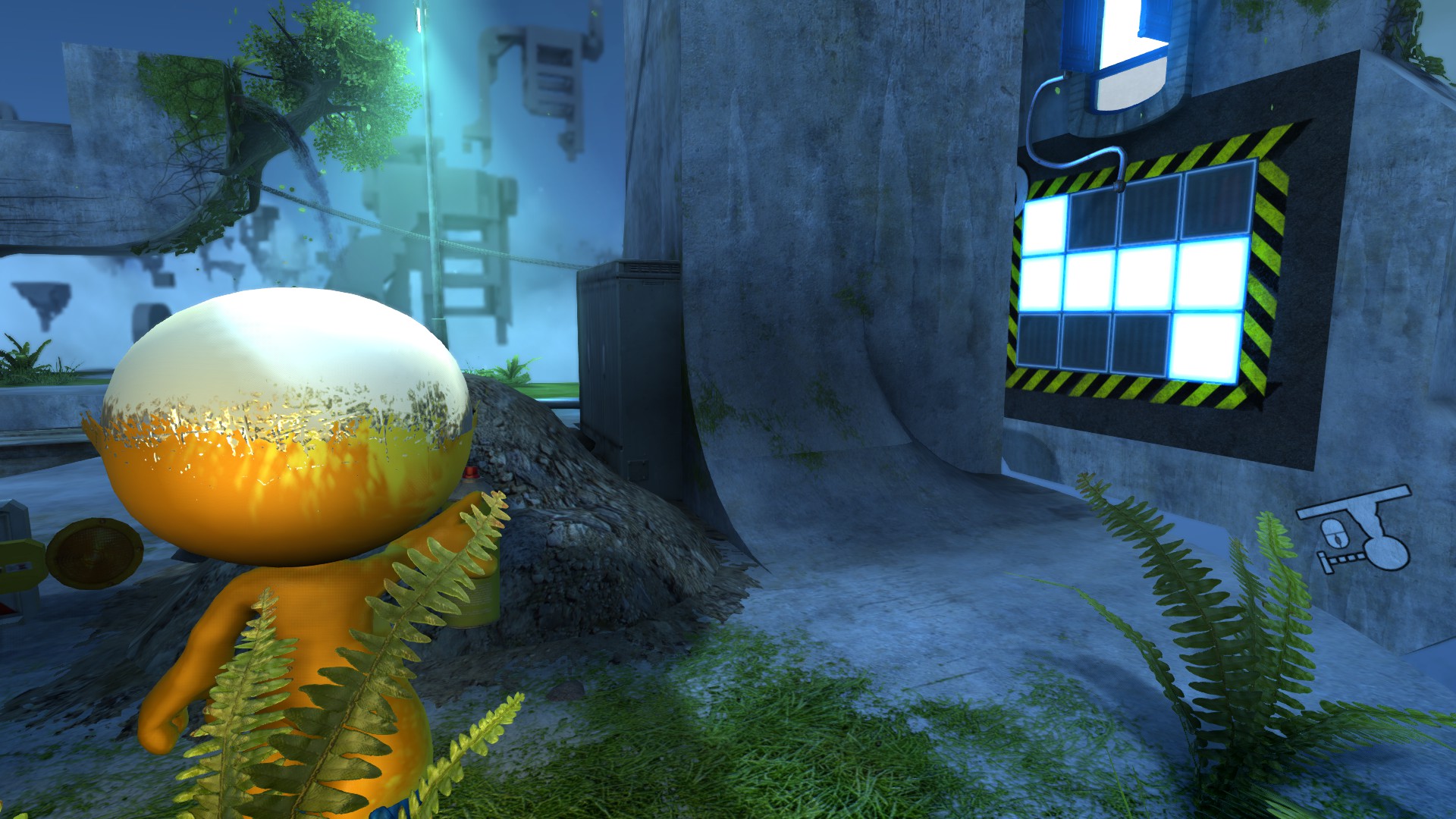 Step 5: Paint the bad boys
You've done it, my friend. You found the last 2 statues requiered for the achievement. Simply hold Left Mouse Button near the statues to paint these bad boys and get the elusive new achievement.
The achievement might not trigger right away, you might have to exit back to Main Menu for it to unlock.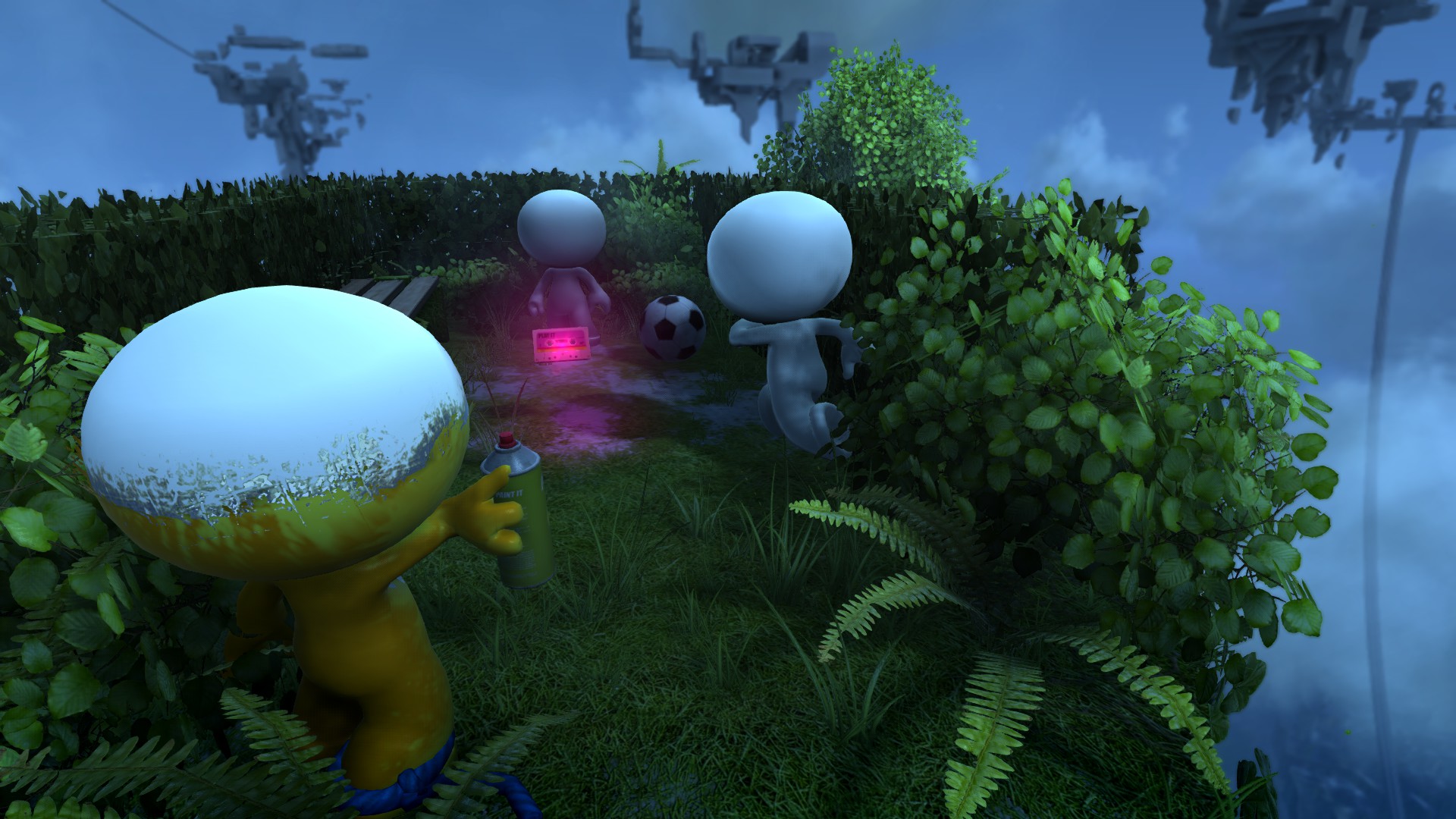 That's everything we are sharing today for this Youropa guide. This guide was originally created and written by Flasky. In case we fail to update this guide, you can find the latest update by following this link.
If you believe that any of the content on this site violates your rights, including your intellectual property rights, please contact us immediately using our contact form.