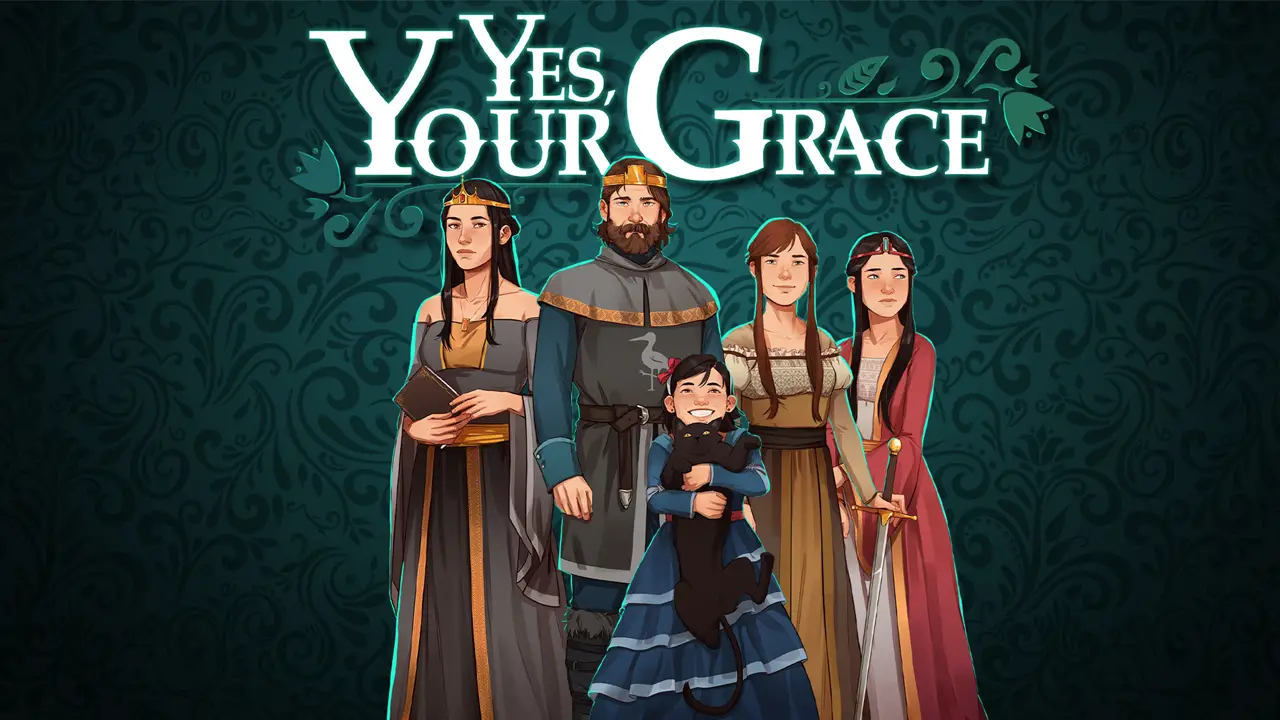 This guide will be showing you how you can obtain the achievement called 'Mad King' in Yes, Your Grace.
Overview
"Mad King" is probably one of the trickiest achievements in the game, as it requires a nearly complete run to trigger and a single error can ruin your chances of obtaining it.
And we've all experienced the frustration of realizing you've wasted a half-hour of your time.
First and foremost, consider the achievement's prerequisites:

As you may have guessed, this achievement will not earn you a "world's best dad" coffee mug, but, to be honest, what is a moral compass when you can have some sweet, sweet game completion stats?
In chronological order, here is the list:
Kill the Deserter in the prologue
Kill the radovian bandit
Kill Sir Jovan
Marry Asalia to Lord Varid
Kill the radovian refugees
Kill Beyran
Kill the radovian survivors
Let the queen die with your son during the ritual
Now, let's go over each point one by one.
Kill the Deserter in the Prologue
This one is simple, but it is the one that most people overlook. Remember Sobik, the single father, and his adorable daughter Lulie, whom he named after your own?
No, you stifle that smile! This is a Mad King playthrough, and we have a long list of people to let down, beginning with the soon-to-be orphan girl.
Simply choose to slit Sobik's filthy deserter throat when you meet him in the prologue.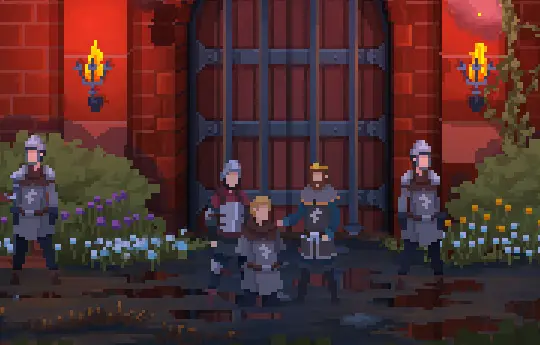 Kill the Radovian Bandit
Your guards will bring a radovian bandit to your court on W2. You have the option of releasing him, imprisoning him, or having him beheaded.
Needless to say, you'll need to assassinate him.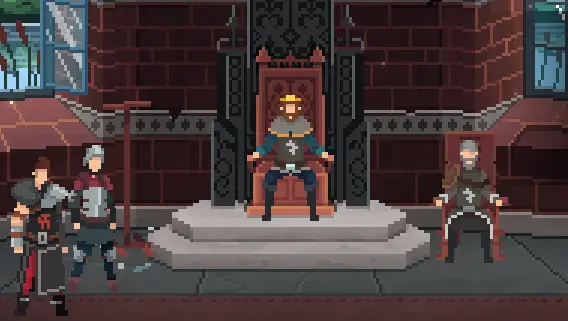 Kill Sir Jovan
This section can be completed as soon as you reach week 10 and begin looking for potential allies for the upcoming war. Invite Jovan as soon as he is available, and he will ask you to join forces with Lord Friderick.
If you invite Lord Friderick to the court, he will request that you set a trap for Sir Noaksey The Dragonslayer. At this point, either agreeing to the plan or betraying Friderick will get you the desired result, but I prefer inviting Sir Noaksey and telling him about Friderick's plan, because Friderick is an assh*le.
In any case, your guards will eventually bring Sir Jovan back to your court, where he will confess to the murder of his former mentor, exposing him as a wife-beater and alcoholic. He'll try to bargain for his life by offering an army and some resources, but we don't really need a good-hearted man as an ally right now, do we?
Have him decapitated.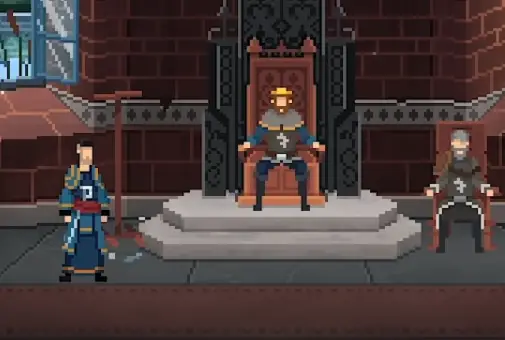 Give your daughter's hand to Lord Varid
You'll have to wait until the King's summit on W31 to get to this part.
While the two first kings are debating whether or not to assist radovian refugees, Lord Varid will propose an unexpected bargain: give him your 12-year-old daughter's hand in marriage, and he will reward you with his army.
Good parents would argue that twelve years old is a little young for marriage and that a fifty-something-year-old man calling a teenager "mature enough" and "energic" is a little inappropriate, but you're not a good parent: you're Darven's king, and you'd sell your daughter for one corn chip.
After all, you've already done it once, so why not do it again?
Accept Lord Varid's proposal and invite him.
Tip: Before the summit, you can send an invitation to Lord Varid on W31. This way, he'll be ready to pick up your daughter the next day. Convenient!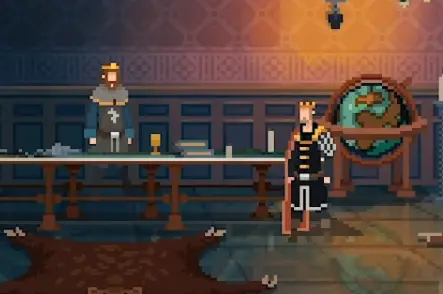 Kill the Radovian Refugees
On W34, starving, illiterate radovian refugees will seek asylum in your court.
To be honest, given how well you've received their previous friends, they're asking for it a little too much at this point, aren't they?
They'll try to convince you that they're unarmed and innocent, but that hasn't stopped you before.
Have them all executed.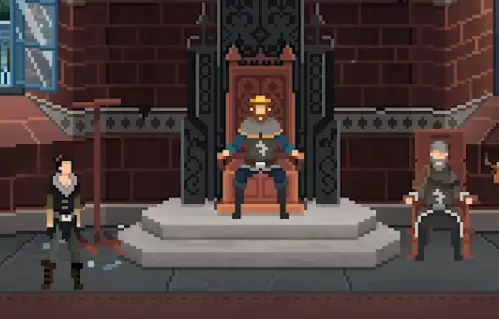 Kill Beyran
Beyran, the "king" of Radovia, will be brought to your court on W40.
He'll tell you that the whole thing was a misunderstanding, that he came in peace and never expected you to attack him.
Oh, yes? Sorry about that; I had no idea putting a knife to my wife's throat was a love language in your country. So, I suppose I should break the ice and return the favor!
Have him decapitated.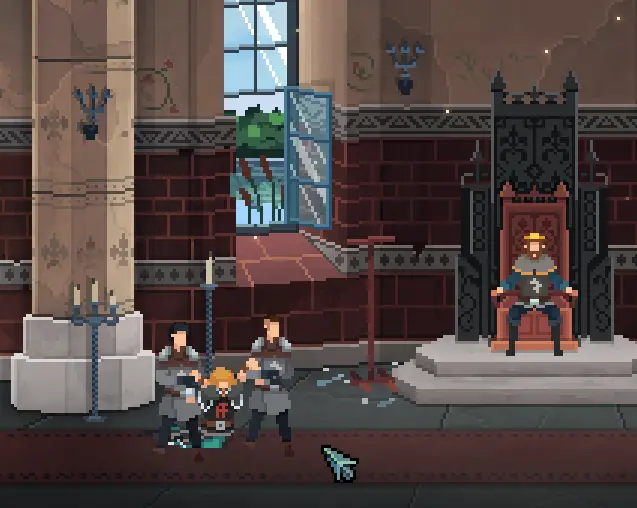 Kill the Radovian Survivors
Your guards will inform you on W46 that they have discovered radovian survivors.
So it's now a part of your life, isn't it? Wake up, meet the petitioners, and hang the radovians…
You already know what to do.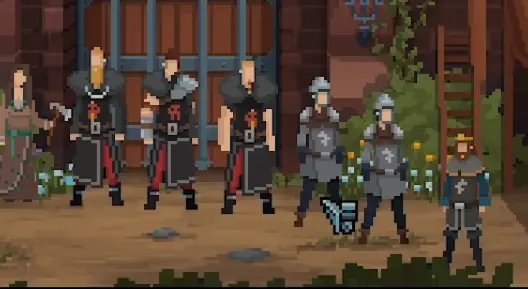 Let Aurelea Die With Your Son
On W50, a ritual will be performed to ensure that you have an heir to your throne, but do we really need an heir? Isn't it true that "Eryk, the last king of Darven" has a certain ring to it? I believe it does.
Botching the ritual is both a simple feat and a wise financial decision, as you won't need to purchase any of the necessary ingredients: the ritual will take place regardless.
Just go ape sh*t and yell whatever you want at the spirits, don't fill any of the offering bowls, and you'll be rewarded with a dead wife, a dead son, and a shiny new achievement!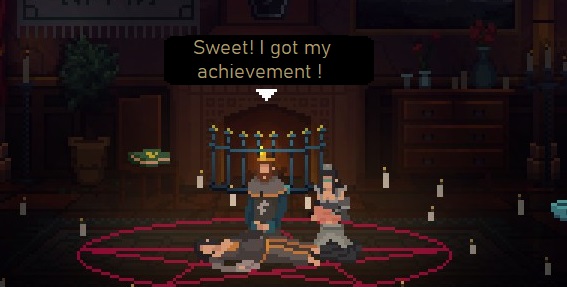 That's everything we are sharing today for this Yes Your Grace guide. This guide was originally created and written by Laitue Féodale. In case we fail to update this guide, you can find the latest update by following this link.
If you believe that any of the content on this site violates your rights, including your intellectual property rights, please contact us immediately using our contact form.