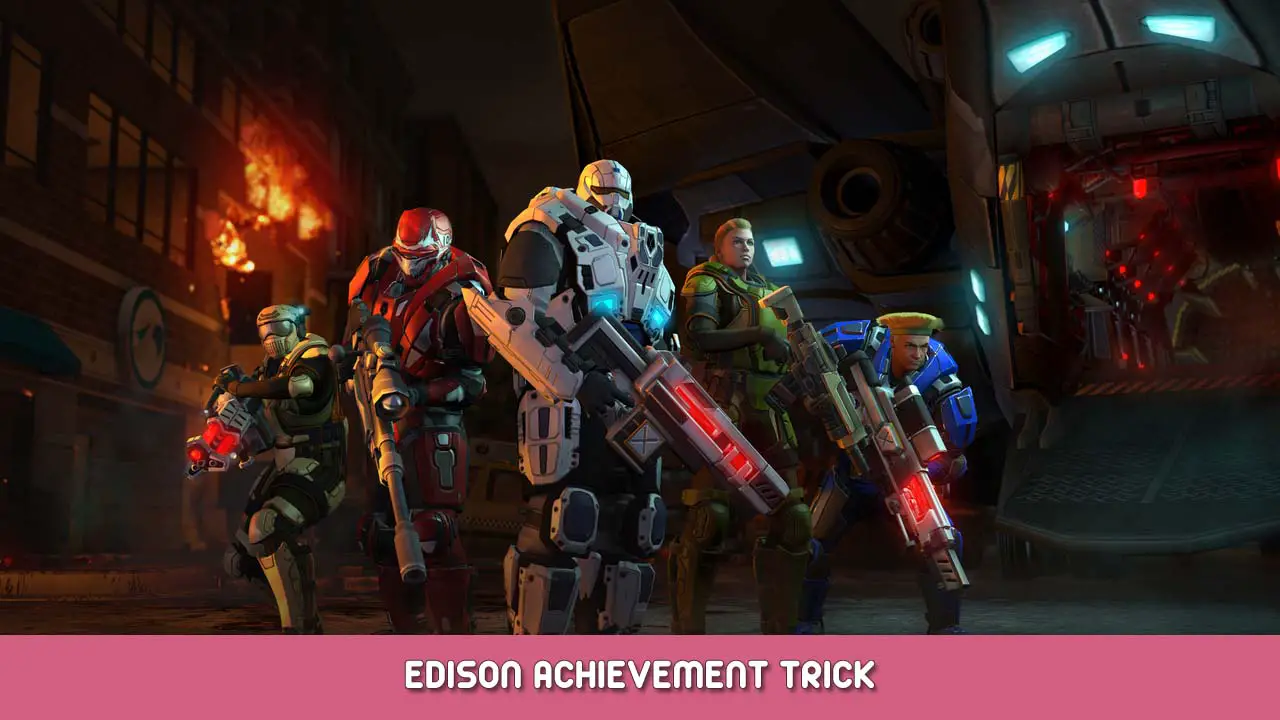 Did achievement bug on your game? Tired of trying every way possible to unlock it? Fear not; I have the perfect solution. This save game will unlock the achievement immediately.
Disclaimer
There are a lot of flowcharts and guides explaining how research works, providing the full list of projects included in the game, etc. This is not what this guide aspires to do. It is merely a workaround to avoid wasting time with an achievement that may or not be soft-locked in your save game.
It does not trigger a steam ban, it does not work for cheating in mp, and it does not harm anyone. Please backup your previous save games before trying this out. I am not responsible if you lose your profile or saved games.
How to Install and Use
Welcome. In this guide you will learn how to use my save game to unlock the "Edison" achievement in XCOM:Enemy Unknown. It's not meant to be used on Enemy Unknown. You must have your game set to English or it won't appear on the list.
How to install:
Download the savegame from NexusMods here.
Extract the file in you save game folder. Usually it's somewhere around Users\General\Documents\My Games\xcom – enemy unknown\xcomgame\savedata.
REMEMBER: Backup your previous save games.
I achieved this playing with the "Xcom Enemy Within Uber Mod" by FireHawkX. You can find it here on NexusMods.
The savegame must be played on Enemy Unknown, not Enemy Within, and in English.
You should also probably prevent the game from "calling home" – you can find a guide on how to achieve that here. Disabling steam cloud save files is a good idea for the time being, too.
After extracting the savegames to your folder, start the game. Then, tthe only thing you gotta do is research the "Interrogate Heavy Floater" project, which unlocks immediately due to South America's perk. That's it, the achievement should unlock immediately.
Conclusion
That's it. You should unlock the achievement immediately. Due to how the game uses checksums and profiles, I have no idea if it unlocks other achievements like "Shooting Stars" and such. Be careful.
That's everything we are sharing today for this XCOM: Enemy Unknown guide. This guide was originally created and written by mercu skizo. In case we fail to update this guide, you can find the latest update by following this link.
If you believe that any of the content on this site violates your rights, including your intellectual property rights, please contact us immediately using our contact form.