We have discovered the requirements for one of the "???????????" goals that I haven't seen discussed anywhere or in other guides that use a mechanic I had no idea existed. You may not know about this mechanic either! Be warned, spoilers are ahead about the mechanic, so if you want to try to figure it out yourself, don't look at this guide!
The Secret Mechanic
In Wobbledogs, there exists a seemingly "secret" mechanic that you may not have come across while you've been playing.
Basically, you can use the "Pet" hand on COCOONS. Doing so causes a heart meter to appear over the cocoon. Keep doing this until the meter is full, and it will change to say "Mutation Up!" and a small heart icon will display next to the cocoon itself. As it says on the tin, this mechanic allows you to increase the rate of dogs acquiring mutations or otherwise experiencing "genetic drift" as they increase in life stages.
The Hidden Goal
Utilizing this mechanic for the first time unlocks the hidden goal "Made With Love" that unlocks a new special dog toy called the Doggy Bopper, a big inflatable object that will automatically wobble around to gently bop and smack any doggos that get close to it! How delightful!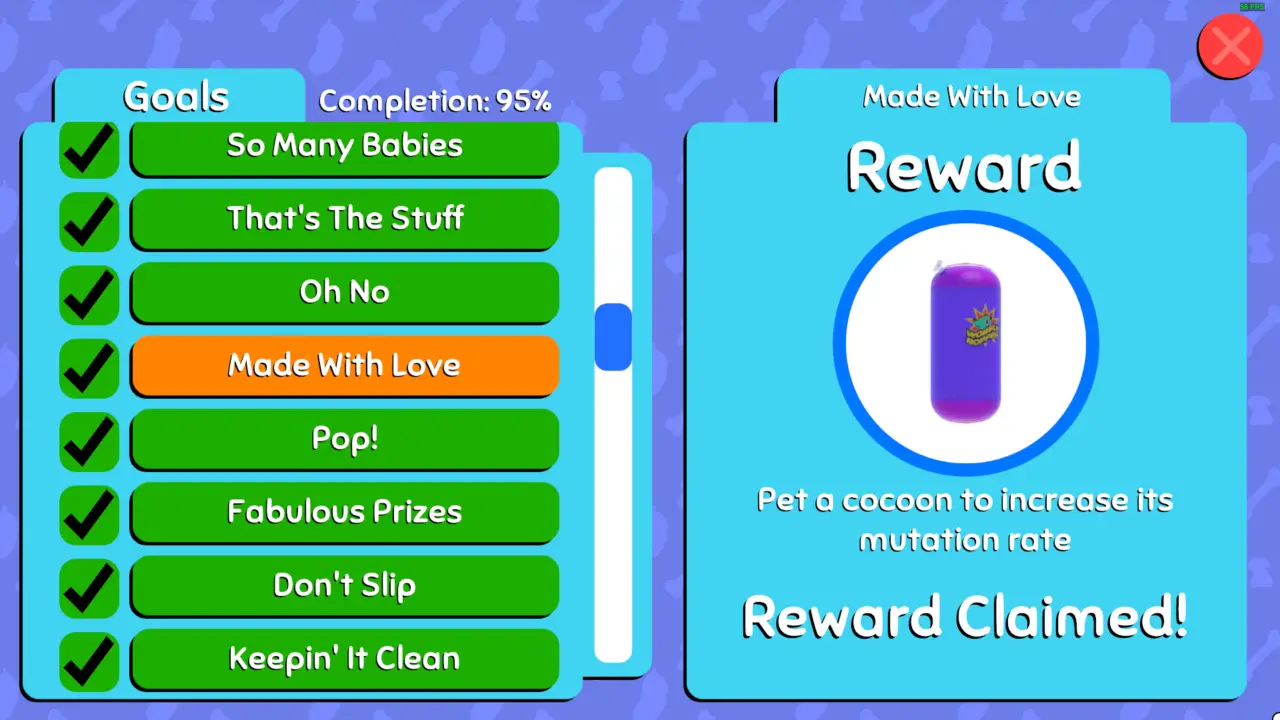 And that concludes this Wobbledogs guide. Help us improve this guide by leaving your suggestions in the comment section below.
If you believe that any of the content on this site violates your rights, including your intellectual property rights, please contact us immediately using our contact form.