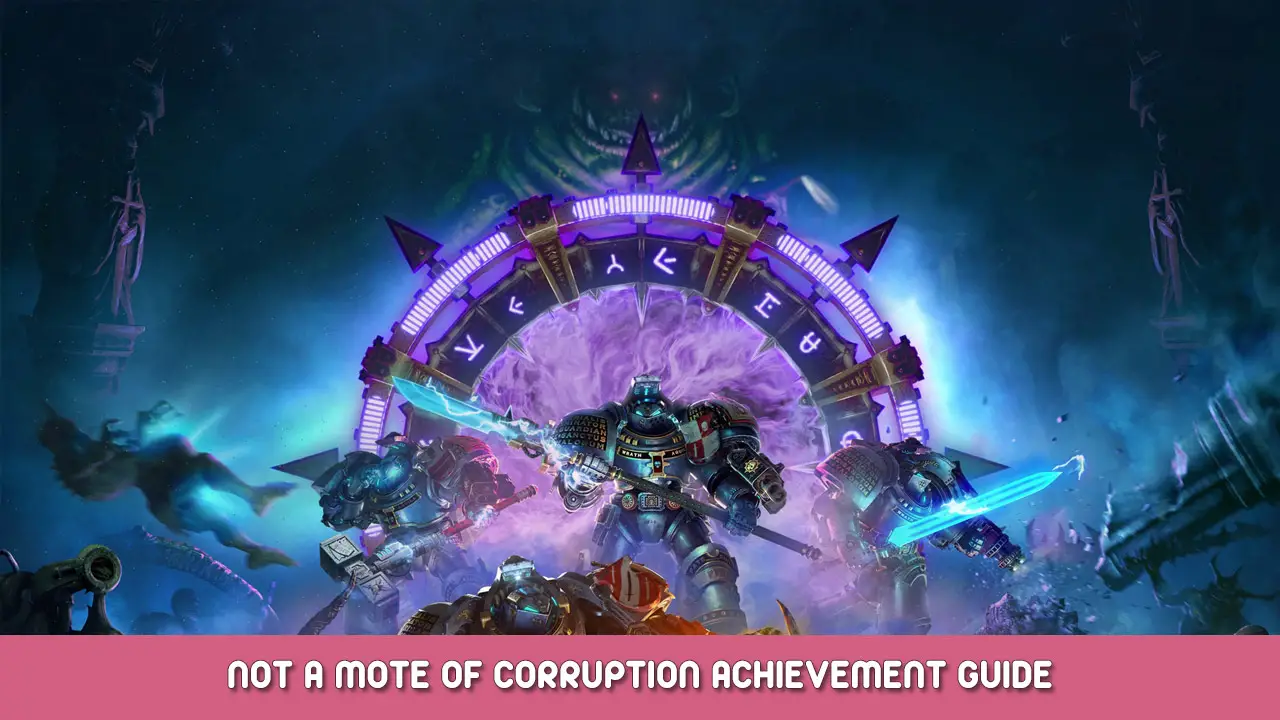 Title: Warhammer 40000: Chaos Gate - Daemonhunters
Release Date:
Developer:
Publisher:
Information about Warhammer 40000: Chaos Gate - Daemonhunters is still incomplete. Please help us fill the details of the game using this contact form.
Not a Mote of Corruption is the rarest DLC achievement currently in the game, with only a handful of players having unlocked it since the release of Duty Eternal (0.1%>). It is unlocked when you destroy an Archeotech Excavation Site, which itself is a random event that can appear once you have cleared/captured all four Acheotech Excavation Sites – the planet bodies that passively generate Archeotech for your techmarines and dreadnoughts.
How do I unlock it?
You essentially want to fish for a random event titled Corrupt Remnants – Glitchlings . The best way to potentially trigger this event is to capture all four sites and have a save file ready a day prior to when a random event would appear. For example, once you have finished a mission, save your game and move around the star map (preferably not in a warp storm) until you trigger a random event. Note the day that the event is triggered, and re-load your game. This time, save the game files one day before the event occurs, so you waste as little time as possible to fish for the event.
Next, make sure that you have unlocked all four intrinsic Archeotech Excavation Sites that are passively generating Archeotech for you, so that you will have a small chance to proc this event – In about 10 attempts of reloading my current save file, I was able to get this event twice. If your game triggers a random event that is not "Corrupt Remnants – Glitchlings", then simply load your saved game (one day before a random event) and try again.
Do I need an Exterminatus?
You do NOT need an exterminatus for this achievement. I had one prepared in case I needed it, but it was not consumed or used in the destruction of the Archeotech Excavation Site.
That's everything we are sharing today for this Warhammer 40000: Chaos Gate - Daemonhunters guide. This guide was originally created and written by Twooty. In case we fail to update this guide, you can find the latest update by following this link.
If you believe that any of the content on this site violates your rights, including your intellectual property rights, please contact us immediately using our contact form.