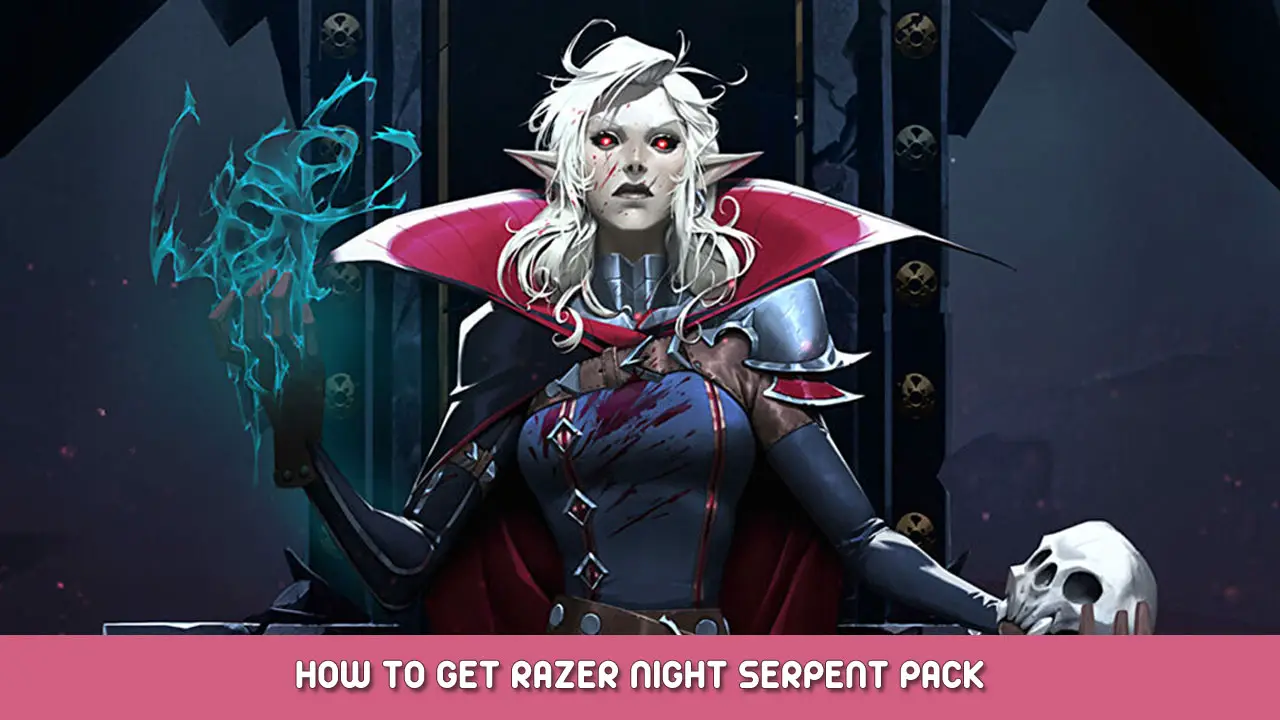 In this guide you will learn how to get a Razer Night Serpent Pack
Introduction
Since the second wave of key giveaways came out, many people still haven't heard about this free DLC, so I decided to make a guide so players could learn about it and get it.
Warning! Giveaway ends after all codes have been redeemed.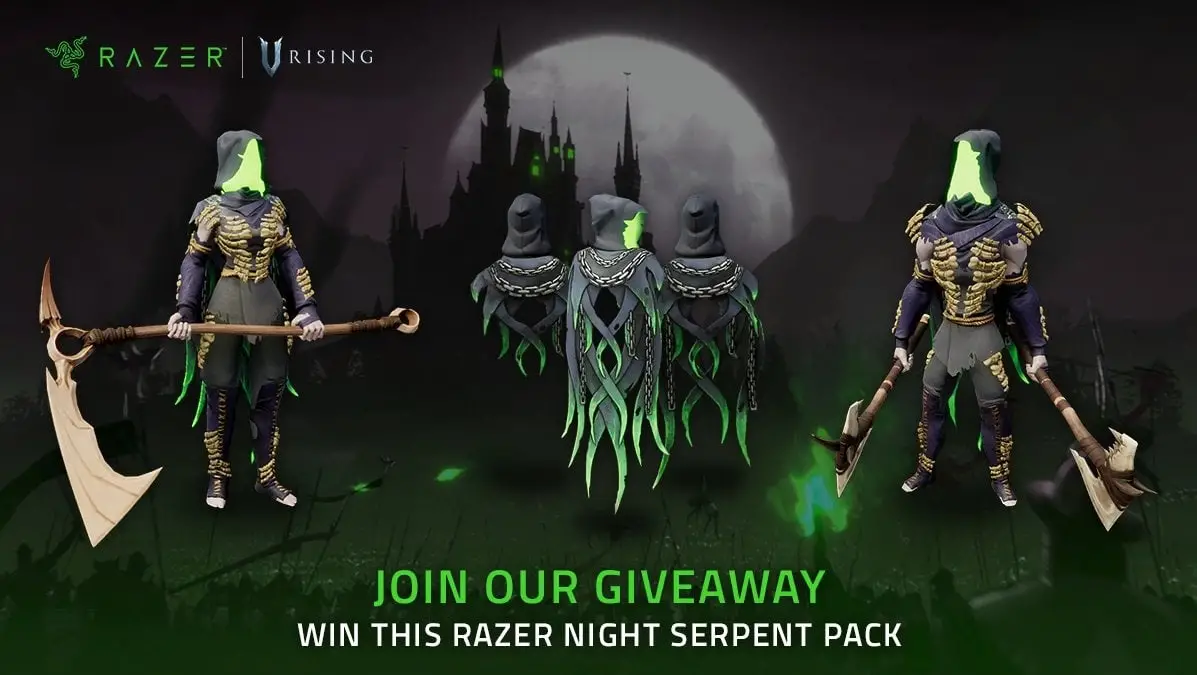 Description of the items you will receive
This DLC consists of four new items. One headgear and three capes. The capes are a reskin of the basic three capes that you can create in your castle.The headgear is cosmitc only item and this one won't improve any of your stats.
---
Razer Hood
Cosmetic headgear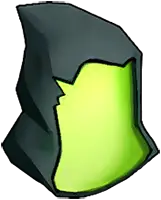 ---
Razer Serpent Wrap
This cape corresponds to Tier 1 cape "Traveller's Warp"
---
Razer Serpent Cloak
This cape corresponds to Tier 2 cape "Hunter's Cloak"
---
Razer Serpent Mantle
This cape corresponds to Tier 3 cape "Phantom's Veil"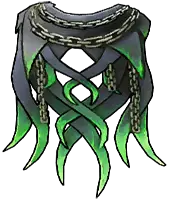 +24 Max Health
+15 Sun Resistance Rating
+15 Garlic Resistance Rating
+15 Silver Resistance Rating
+15 Holy Resistance Rating
+15 Fire Resistance Rating
---
Getting the key
Before you can get your activation key, you need to make sure you have 
Twitter
 and 
Discord
 accounts. By following the link 
https://rzr.to/razerxvrising
 you will need to link your two accounts.After successfully completing the steps of linking accounts on the page will appear a key, which you can then activate on your account steam.
How to get new items in game?
Via in game grinding
Capes can be found in Tailoring Bench after getting V blood by these bosses: Keely the Frost Archer (Tier 1), Beatrice the Tailor (Tier 2) and Foulrot the Soultaker (Tier 3).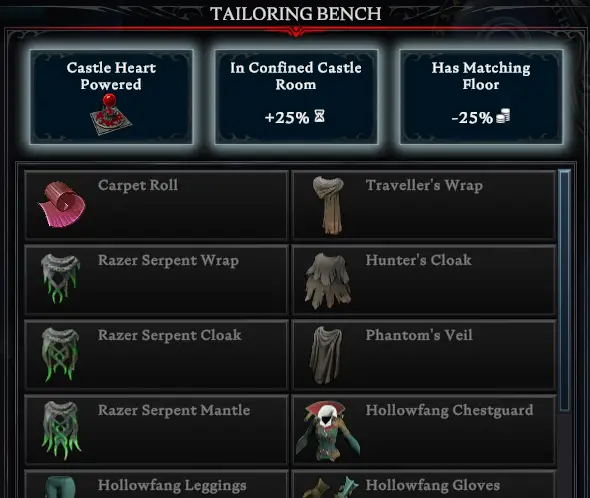 The headgear can be found anywhere in Vardoran like others hats.
---
Via console commands
If you have your own server you can get items using admin's console. To enable console open your "Options" -> "General" -> "Console Enabled" and press on checkbox. Open console by pressing "~" and write
adminauth
. If everything goes good you would see in chat that you have Administrator priveleges (SuperAdmin). Now you can summon items in your bag by console commands.
Item
The command to past in console
Razer Hood
give "[Name]Razer Hood – Item_Headgear_RazerHood – Guid: -1797796642"
Razer Serpent Wrap
give "[Name]Razer Serpent Wrap – Item_Cloak_T01_Razer – Guid: -766642494"
Razer Serpent Cloak
give "[Name]Razer Serpent Cloak – Item_Cloak_T02_Razer – Guid: 1410262258"
Razer Serpent Mantle
give "[Name]Razer Serpent Mantle – Item_Cloak_T03_Razer – Guid: 136740861"
That's everything we are sharing today for this V Rising guide. This guide was originally created and written by Glumov. In case we fail to update this guide, you can find the latest update by following this link.
If you believe that any of the content on this site violates your rights, including your intellectual property rights, please contact us immediately using our contact form.