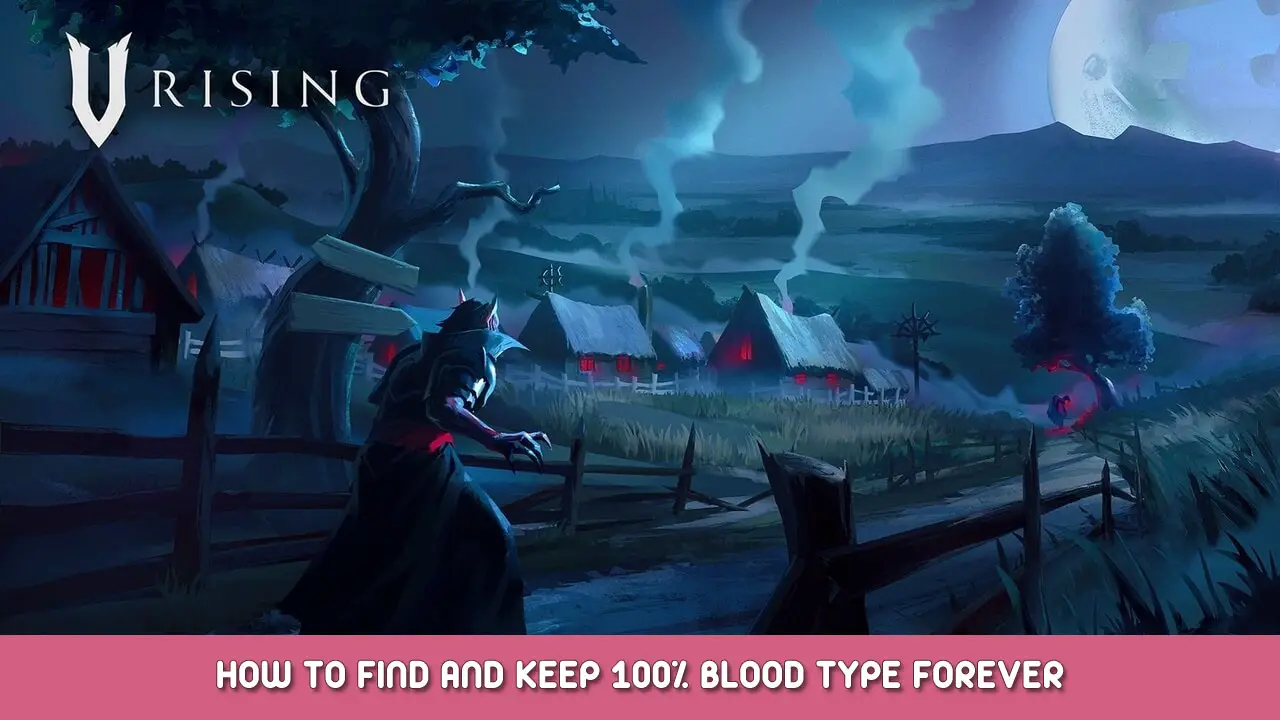 Have you ever wondered how to keep 100% blood type in V Rising for a long time? You're in luck as this guide will show you how to keep any 100% blood type in the game. You will also learn how to find a good percentage of blood types that can be useful in your adventure.
This V Rising video guide was originally shared and published by InnovSurvivalist on YouTube. In the video tutorial that you can watch below, you can learn the details on how to get and obtain a 100% blood type.
InnovSurvivalist describes this V Rising video guide as:
In V Rising, it can be challenging to maintain a specific blood type, especially in early-game. However, the Prisoner System comes to change that. With no limitations once unlocked, you can build as many prison cells as you can and enslave as many humans as you wish to ensure your 100% preferred blood types never run out of stock! But keep in mind that prisoners require lots of food to stay alive and provide. In this V Rising Prisoner Guide, we share every step of the way to keep any 100% bloodtype forever, especially in combination with a series of tricks to save your precious blood.
V Rising Prisoner Guide: How to Find & Keep 100% Bloodtype Forever?
That's everything we are sharing today for this V Rising guide. This guide was originally created and written by InnovSurvivalist. In case we fail to update this guide, you can find the latest update by following this link.
If you believe that any of the content on this site violates your rights, including your intellectual property rights, please contact us immediately using our contact form.