Title: Unturned
Release Date: July 8, 2017
Developer: Smartly Dressed Games
Publisher: Smartly Dressed Games
This tutorial will show you how to earn cash through the fishing gig on my map modification called California RP! (You can also apply this method on Nylex's URP Server!)
Getting Started
Before anything else, make sure you have about 13k ($13,000) in hand to buy all the gear you need.
Alright, let's dive in!
To start off, make your way to the town hall and initiate a conversation with this person in charge:
Purchase a fishing license and a seaman's license next.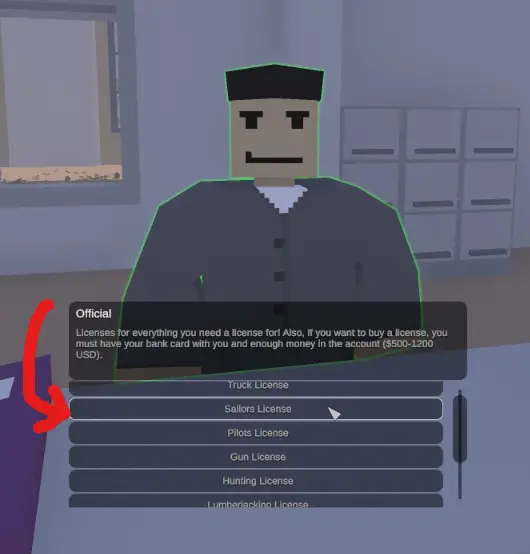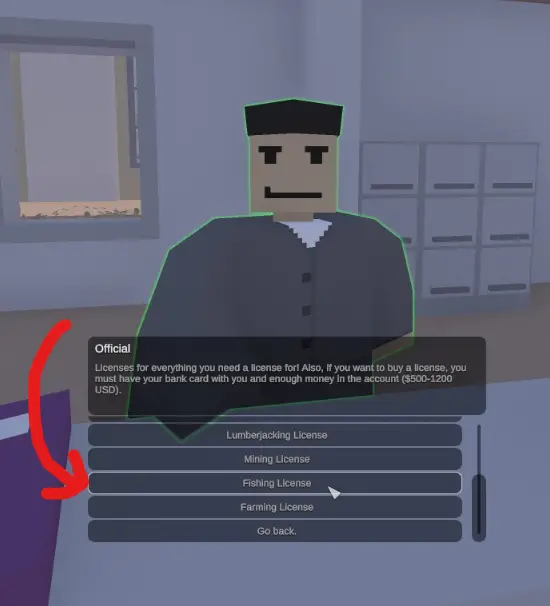 Go to the mall now and purchase a fine fishing rod from the outdoor store.
Going Fishing
You've now acquired your Rod. Visit the Port of Monterey.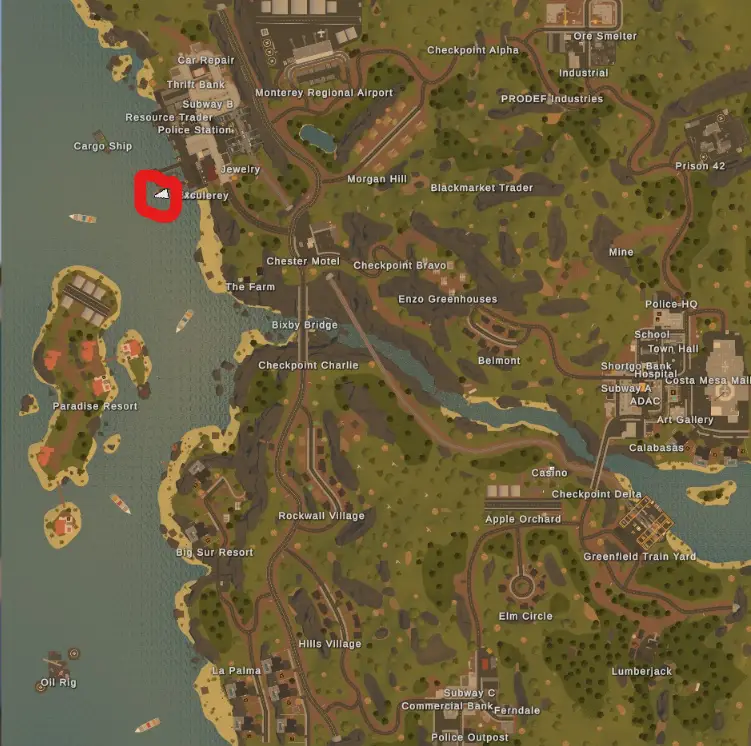 Once you reach the outlined spot, speak with Mark: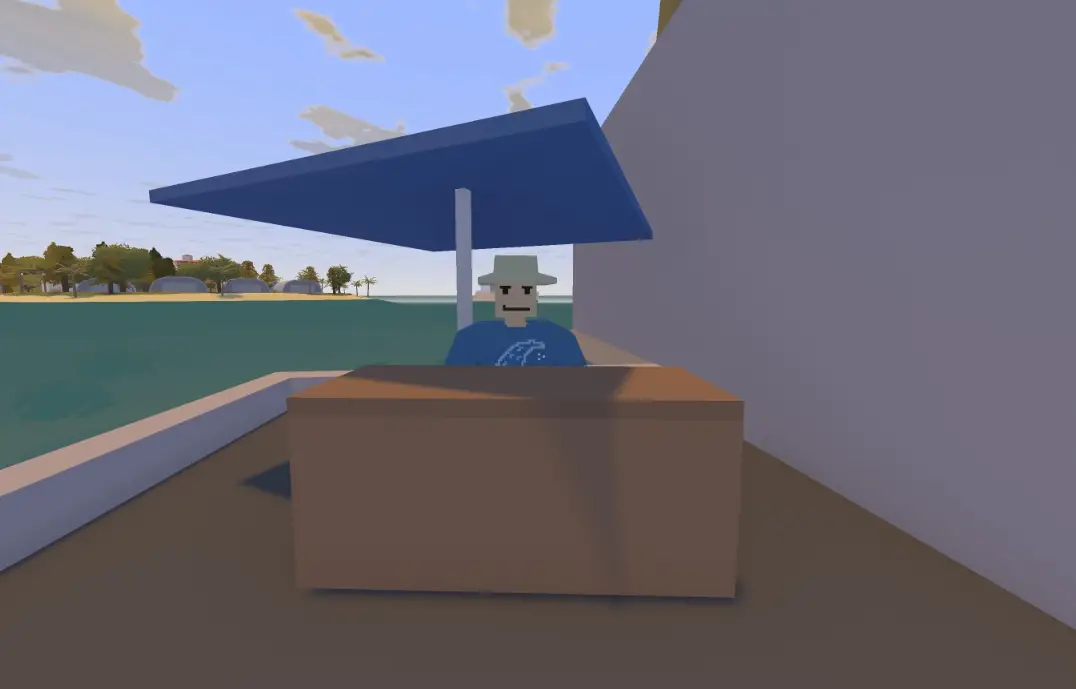 Select "You Got A Job For Me?" and then choose "This Is The Perfect Job For Me!"
Now that you've joined the job, purchase the Fishing Boat. The boat will show up near Mark. Now get on board and sail the boat away from the port, as far as you want. This will help you avoid any chances of being robbed or attacked, depending on how distant you are from the port.
Optional: Bring along some friends and use any remaining money to enhance your boat with a stereo, safety plates to prevent falling when you leave the driver's seat, a ladder for getting back on board if you fall off, and some extra decorations!
Now, begin fishing!
If you're playing on my map: California RP, you can discover hidden shipwrecks containing a few weapons, attachments, and more from Nordic Armory. This is applicable if you're on Beta Update 1 and know where to search for some valuable treasures!
Making the Dollar Dollar Bills Yall!
It's time to sell them now that you've gotten most of your enemies out of the water! (Or cook anything if you wish!)
Select "I want to sell my fishes" when speaking with Mark.
Here is the estimated value of each fish.:
Raw Minnow: $40 USD
Raw Salmon $54 USD
Raw Sardine: $49 USD
Raw Scallop: $49 USD
Raw Shrimp: $50 USD
Raw Spear Squid: $56 USD
Raw Squid: $2,832 USD
Raw Trout: $46 USD
Raw Bass: $90 USD
Raw Carp: $54 USD
Raw Goldfish: $30 USD
Raw King Crab: $99 USD
I'm sure you expected the figure to be greater! Regrettably, that's not the case… However, if you're aiming to prevent theft and secure both your funds and belongings, this method offers a safer approach to earning money. Given that the Lumberjack region experiences consistent player activity on URP, potential thieves tend to concentrate around the Lumberjack and Calabasas areas.
So, gather your group, my friend! You can unwind or engage in activities you enjoy while on your fishing expeditions.
That's everything we are sharing today for this Unturned guide. This guide was originally created and written by Guadian5809. In case we fail to update this guide, you can find the latest update by following this link.
If you believe that any of the content on this site violates your rights, including your intellectual property rights, please contact us immediately using our contact form.