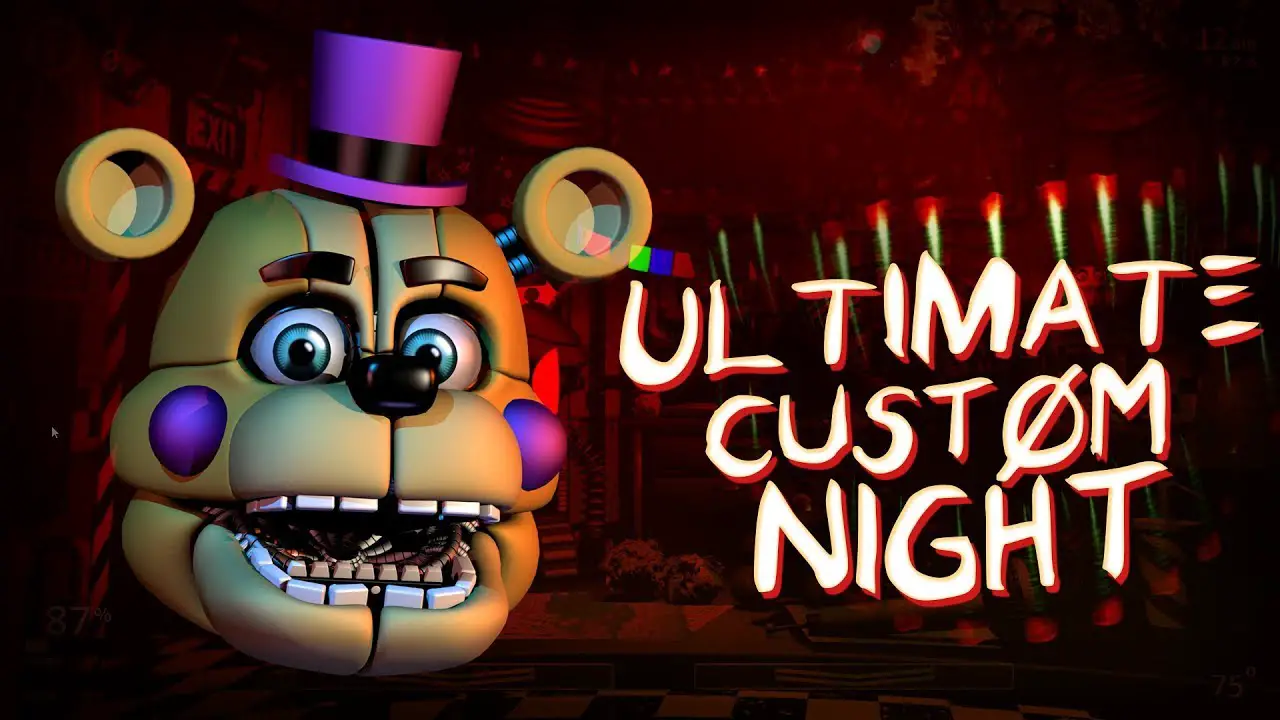 A small test I did to see the highest score possible with minimal effort.
Setting up for 3400
I don't know how to start this so I'll just get to the point, set the following animatronics to level 20:
Bonnie
BB
JJ
Phantom Mangle
Phantom Freddy
Phantom BB
Nightmare Bonnie
Nightmare Mangle
Old Man Consequences
Circus Baby
Trash and the Gang
Helpy
Rockstar Chica
Rockstar Foxy
El Chip
Funtime Chica
Phone Guy
The premise is simple: The basic "free points" set up but with cam stalling added to the mix.
So once you start the night, IMMEDIATELY switch to CAM 02. And you should be all set. Unless Dee Dee, as she puts it, "throws a new contender in the ring", you should be set for the night as long as you stay on CAM 02.
While waiting for the previous setup to work, I had another idea. It should be theoretically possible to earn another 1000 points, giving us a grand total of 4400 points.
And with that, I introduce the Heater. Only five animatronics, to my knowledge, can be stopped with the Heater. These are:
Mr. Hippo
Pigpatch
Nedd Bear
Orville Elephant
Rockstar Freddy
The first four on the list are in the ducts and can be pushed back to the start with the Heater.
Rockstar Freddy, however, can be tricked into thinking you paid him 5 coins. With the Heater.
Now here's the problem, I tested this with JUST Rockstar Freddy and a temperature of 120 degrees and I got close to 6 AM, but no dice. This is why I said it should be theoretically possible.
So if you're feeling lucky, here's the setup for 4400 points:
Turn every animatronic mentioned here to 20
As soon as the night starts hit the Spacebar, 3, and S keys. This turns off the fan, turns on the Heater, and opens the monitor, respectively.
Immediately switch to CAM 02
I'll be honest, I don't know how much power the Heater drains, or if keeping it on at that point does anything, so you can turn it off once you hit a nice and toasty 120 degrees if you want.
One Last Gambit
While typing this I had ANOTHER idea, and while it doesn't increase the score substantially, I think it's worth mentioning.
Let me make this clear, this section is more of an afterthought than anything, so feel free to skip this. I do not know how many times Dee Dee can appear in one night, but assuming there is no limit, we can potentially use this to our advantage.
Let me introduce you to three secret characters:
RWQFSFASXC
Minireenas
Lolbit
These three, to my knowledge, can not kill the player. So if you get really lucky with Dee Dee, you can add another 300 points to our total, bringing us up to 4700.
But since the amount of luck needed for this is insane, it isn't practical in an actual run. Assuming it's even possible, to begin with.
That's everything we are sharing today for this Ultimate Custom Night guide. This guide was originally created and written by GarGlade. In case we fail to update this guide, you can find the latest update by following this link.
If you believe that any of the content on this site violates your rights, including your intellectual property rights, please contact us immediately using our contact form.