Title: The Witcher 3: Wild Hunt
Release Date:
Developer:
Publisher:
For those having trouble with starting NG+ form their own save games I uploaded one of my last saves here.
Gerald reaches level 100 and also haves a bunch of stuff in his stash box, this save is only recommended for people having already completed the game and also complete the treasure hunt for the legendary variants of craftable items/sets, otherwise you eventually will ruin your own game experience!
Also, I will recommend the use of this savegame for the "New Game Plus – Death March" only! Gerald already could craft legendary armor pieces here, so you are free to equip and craft whatever you want and also edit your build before starting a NG+. (Also check out the stash box before!)
Savegame + Location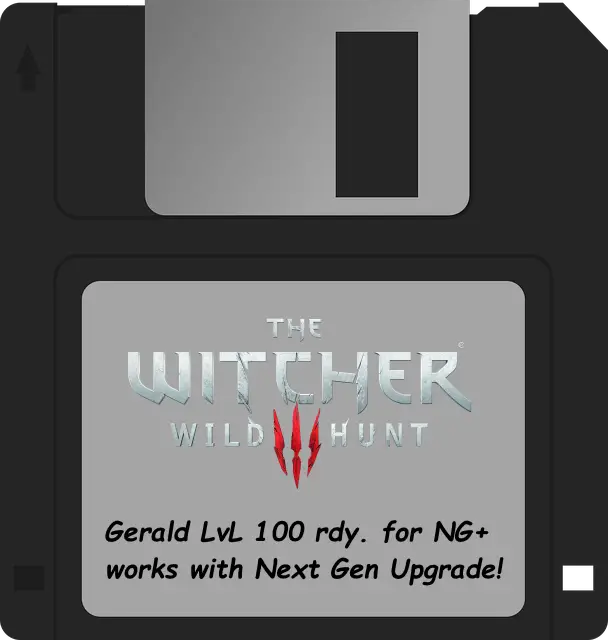 To add this savegame to your game is quite simple… (Note that the .png is a thumbnail of the save for displaying InGame.)
Download the savegame: LINK
At next you need to locate your savgeme folder: C:\Users\YOUR-USERNAME\Documents\The Witcher 3\gamesaves
Now, just extract the .zip file to the folder and you are finished.
Gerald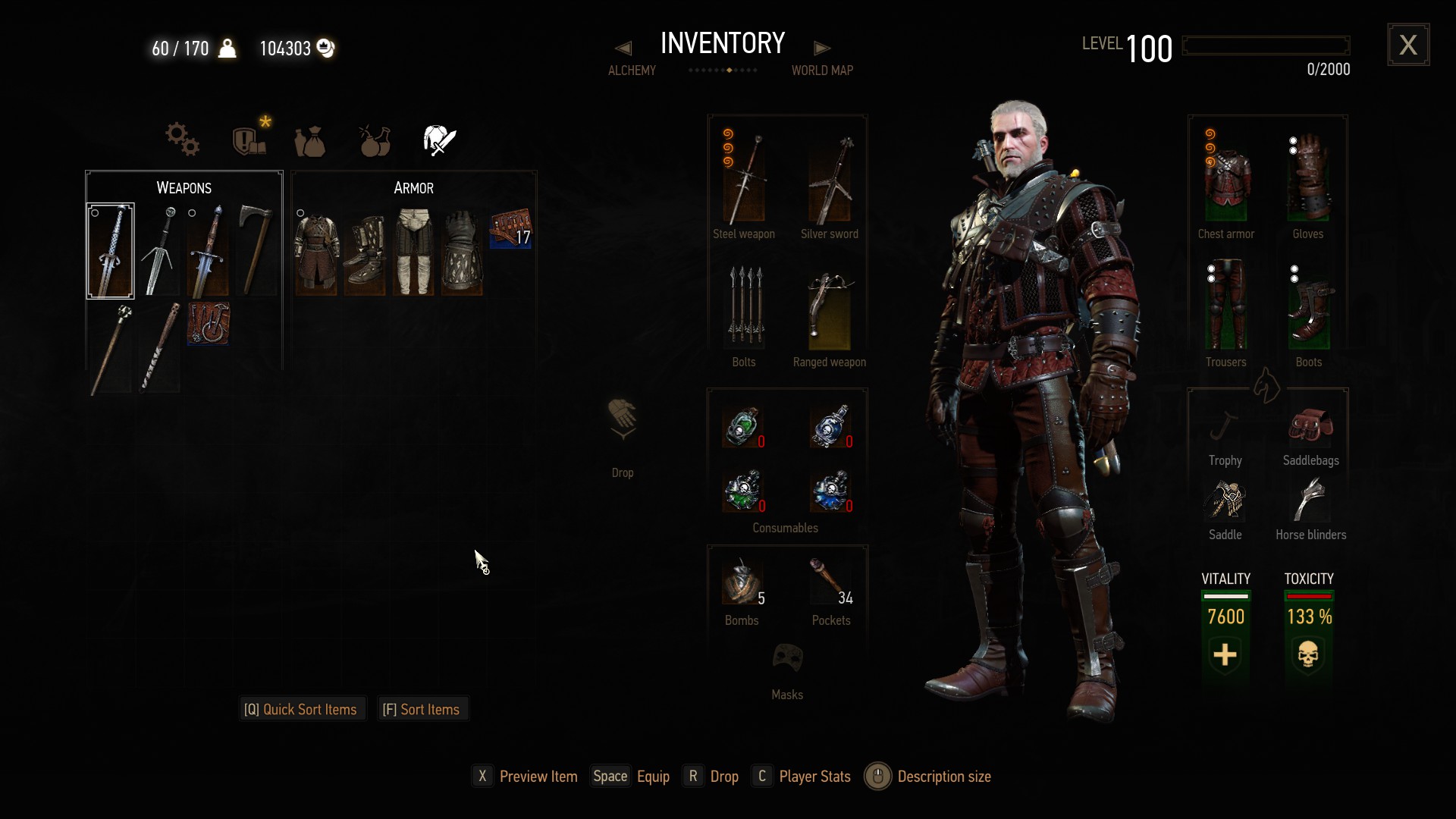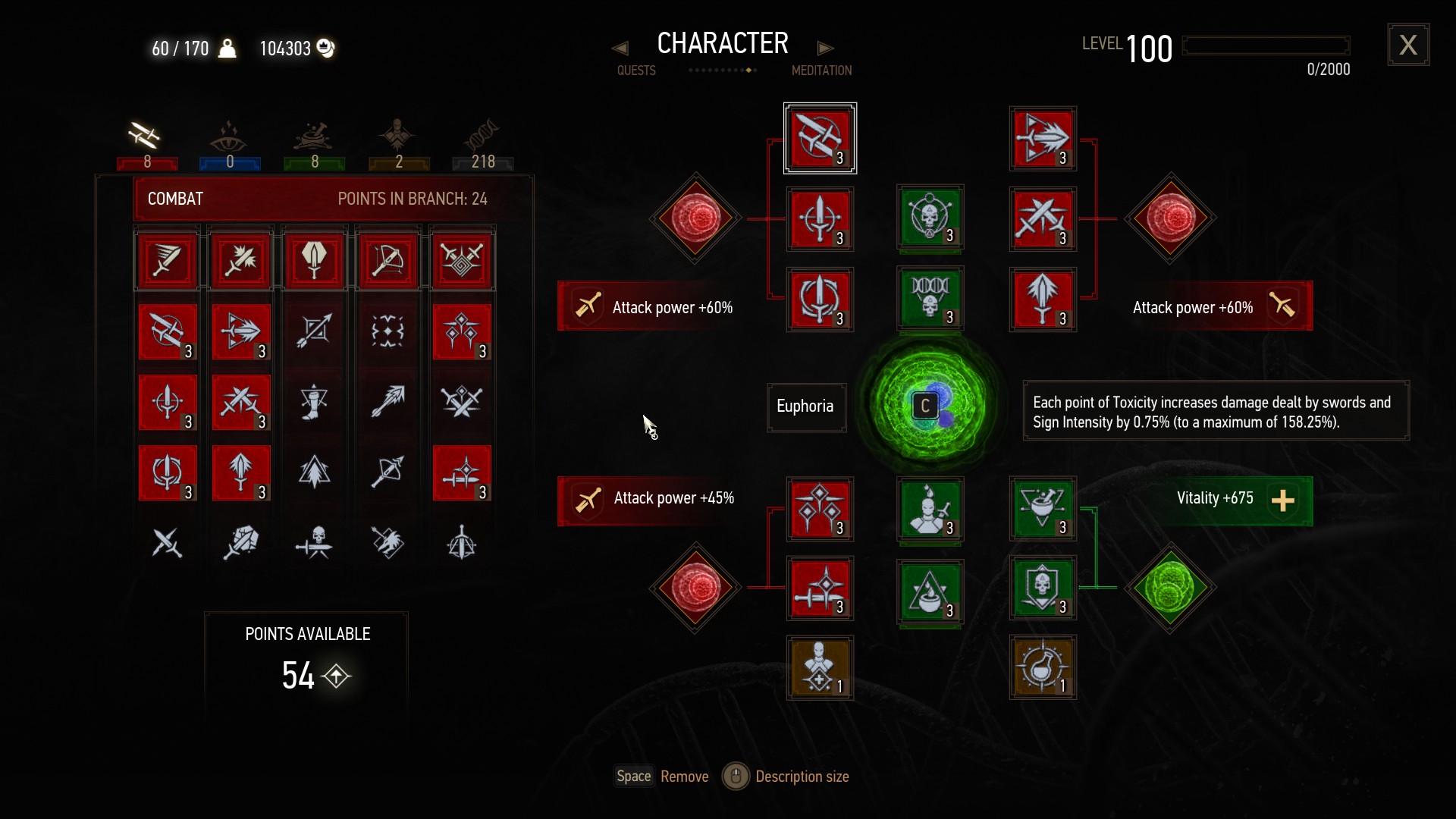 Storage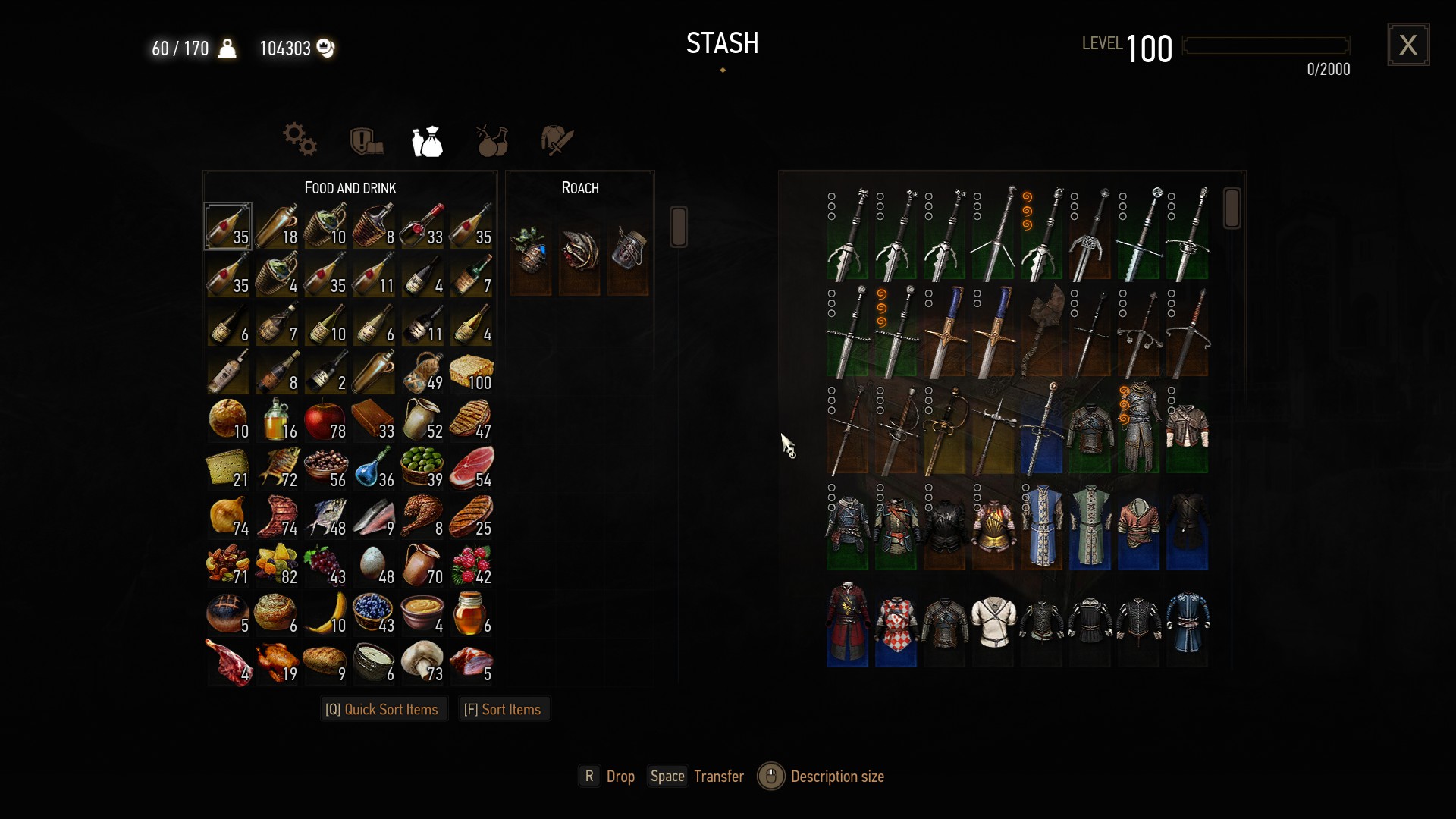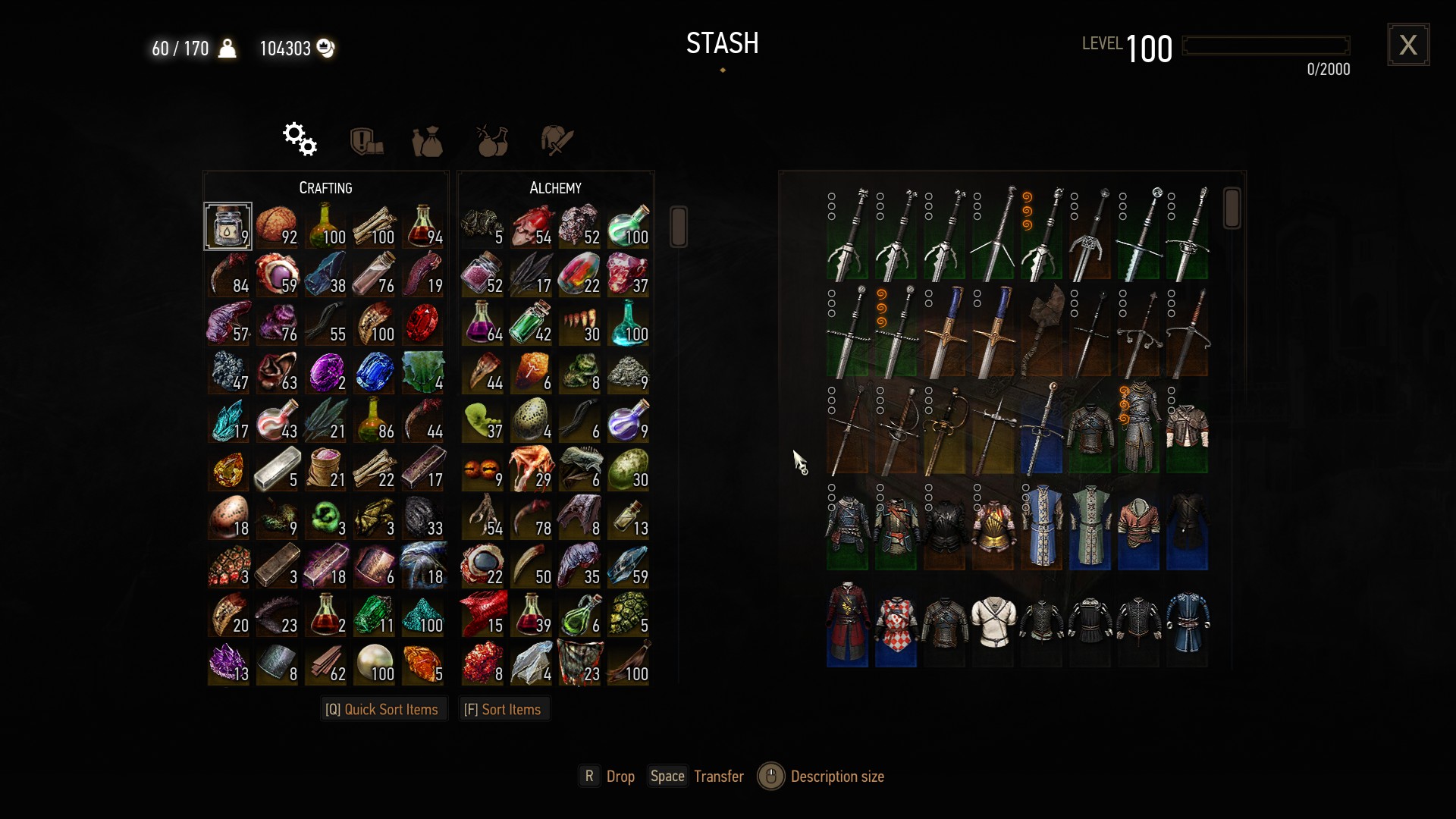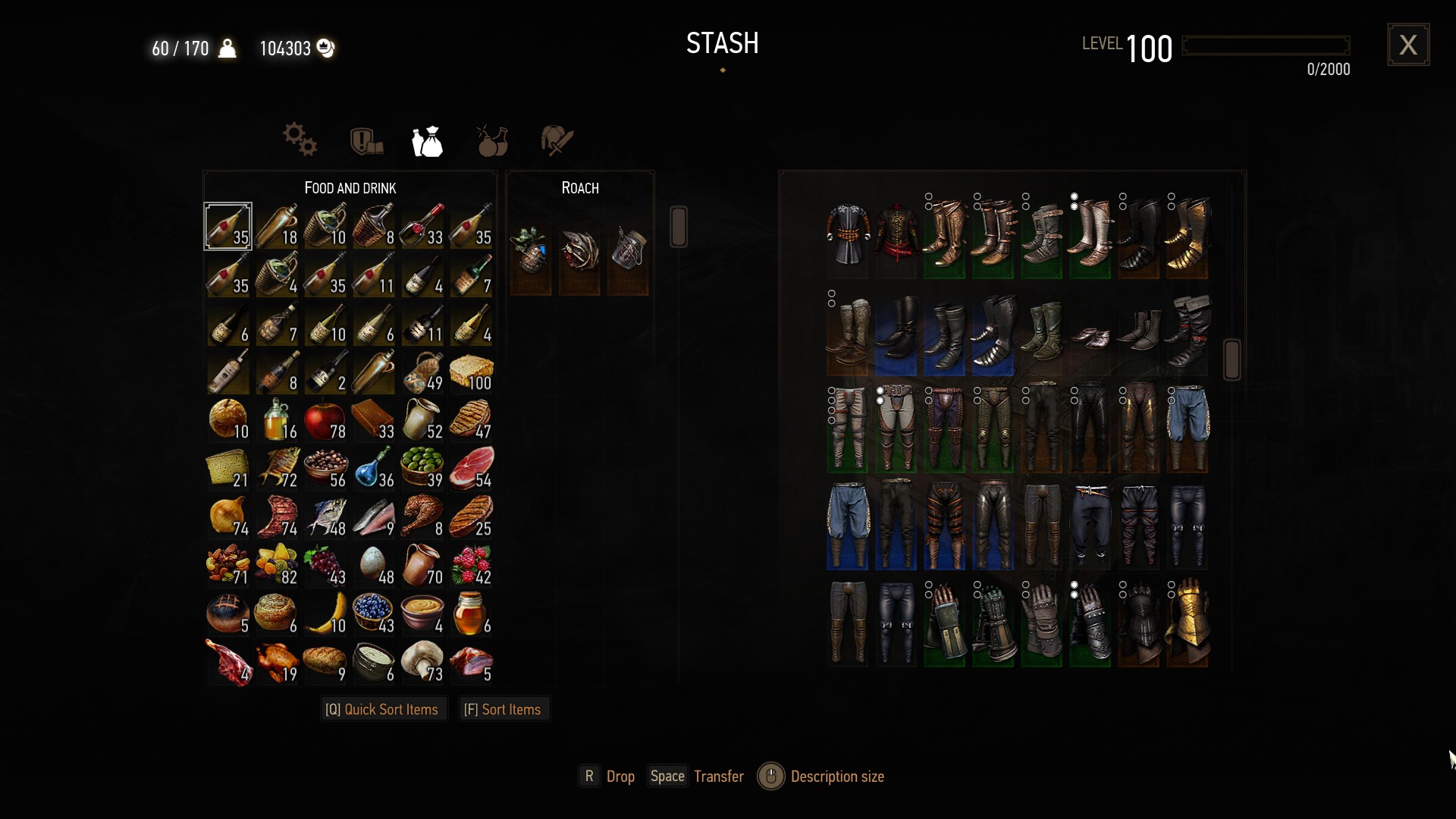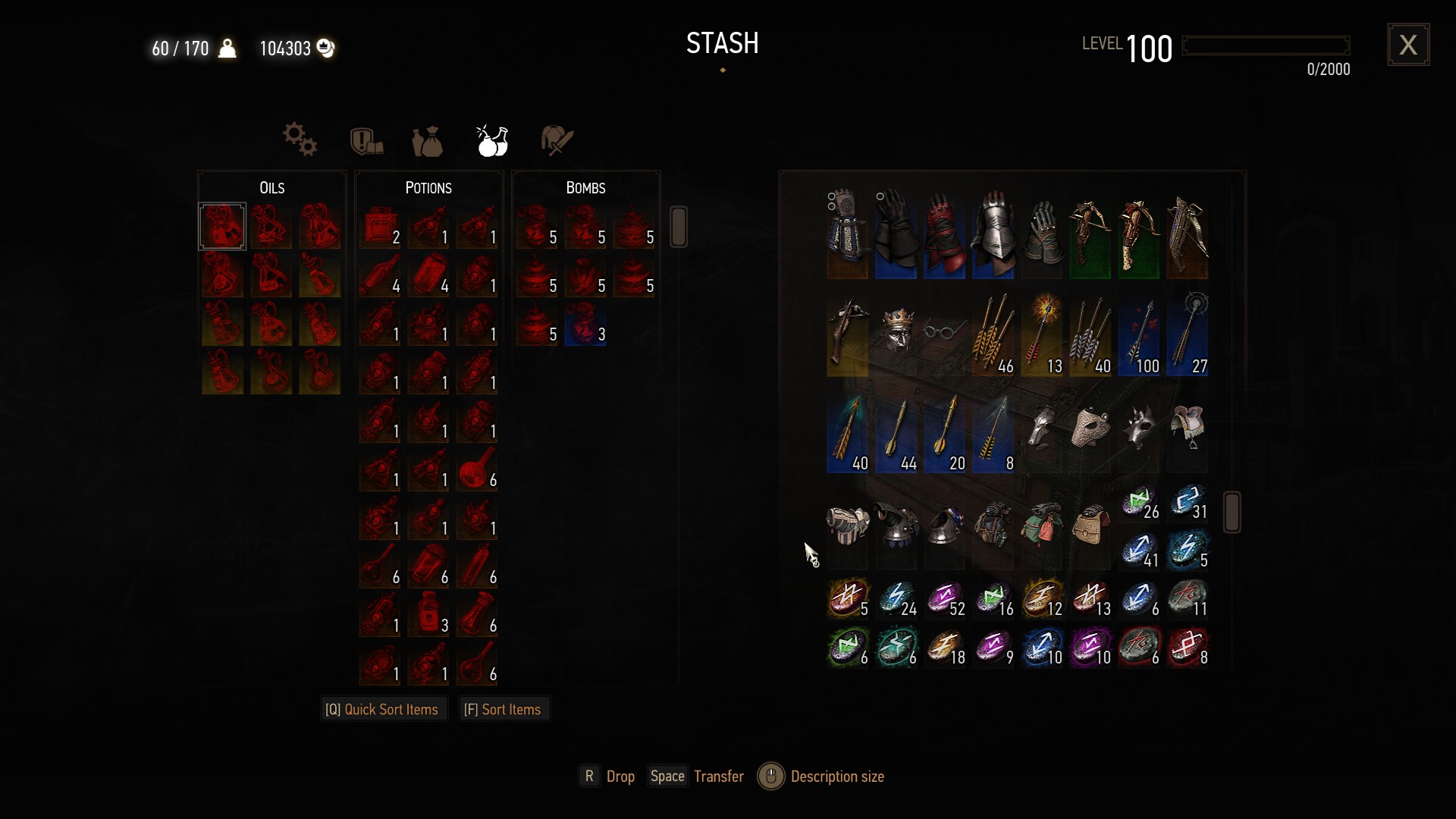 That's everything we are sharing today for this The Witcher 3: Wild Hunt guide. This guide was originally created and written by Chris P. Nutts. In case we fail to update this guide, you can find the latest update by following this link.
If you believe that any of the content on this site violates your rights, including your intellectual property rights, please contact us immediately using our contact form.