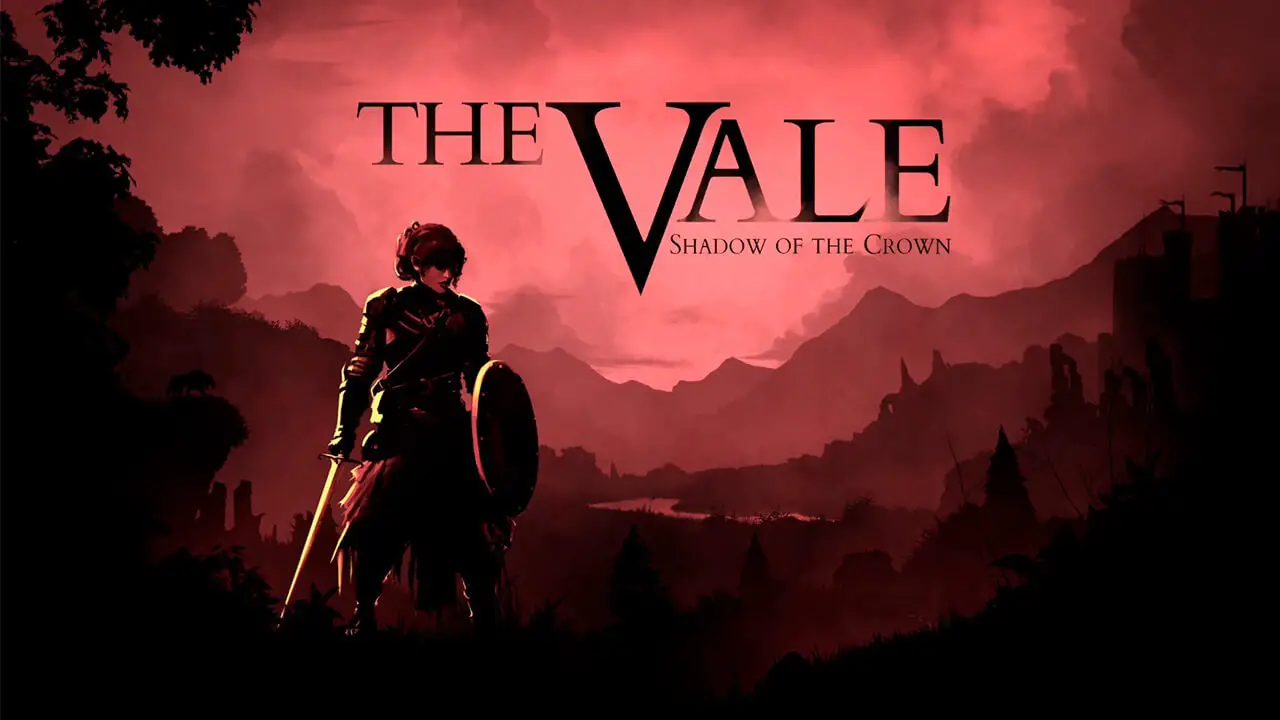 This guide will show you how to get 100% achievements in The Vale: Shadow of the Crown. Note that this guide may contain spoilers of the game. Continue reading this The Vale: Shadow of the Crown achievement guide at your own risk.
Initial Information
I've separated the achievements in this game into two categories: Story-related, and miscellaneous. Beware that all the achievements in the miscellaneous section can be missed as you play through the game, so I'd recommend checking those if you're unsure about any of them.
Please use Control + F to find any specific achievement you are looking for. The descriptions for the achievements are at the same time vague and to the point, so I'll add any extra information where it's needed.
You will get all of these achievements as you progress through the story, regardless of any choices you make.
Blooded – Defeat your first enemy
Battle Ready – Purchase new melee weapon and armor piece in Braga
As far as I could tell, you have to purchase at least one weapon or armor in Braga to progress the story. Contrary to what the description may make it seem, you don't have to purchase both to get the achievement.
Trained – Complete uncle training
You will complete all the tutorial segments as you progress through the game.
Hardened – Survive the Mara
Awarded somewhere between Crow and Greeley through regular story progression.
Crowning – Finish the game
Reach the end of the game.
Miscellaneous Achievements
As stated above, all of these can be missed as you play through the game.
Befriended – Feed the dog
In the town of Greeley, there is a hungry dog. Interact with it and you'll be given the option to feed it. Afterward it'll follow you all the way to Summershire. Good girl!
Champion of Greeley – Win Greeley street fights
In Greeley, there is a crowd of rowdy people-watching street fights. You need to defeat Darko in the 3rd battle to get this achievement.
Well Traveled – Complete a side quest
As far as I can tell, this is not actually mandatory in the story, but I might be wrong. More info about where there are side quests in the Adventurer section. I am also not sure wether the hunting quests count for this achievement.
Hunter – Completed all hunting quests
There are a total of 8 hunting quests in the game, and they are all given by the character Dennis (the butcher) in two towns:

Rivertown: 3 hunting quests
Greeley: 5 hunting quests (you need to talk to him 6 times since the 3rd time is a rift encounter and not a hunting quest)
Go back to him after completing a hunting quest to start another one. He will tell you there are no more quests if you try to talk to him after the last one is completed.
Adventurer – Completed all side quests
This is the big one, the achievement that requires you to do the most. It's also the one I might potentially be of least help. As far as I can tell, there are between 13 and 16 side quests in the game. I'll explain this in detail after the list.
MAKE SURE TO DO THEM ALL BEFORE EVEN OPENING THE MAP TO GO TO THE NEXT AREA. They are spread across the game's many towns and settlements:
Braga:

INN: 3 side quests
Medicine seller: 1 side quest

Rivertown:

INN: 3 side quests
Blacksmith: 1 side quest

Crow:

Monk Gathering: 3 side quests

Greeley:

Tavern: 2 or 3 side quests
Ainsley: 1 potential side quest line

Summershire:

Mill: 1 potential side quest

TOTAL: Between 13 and 16 side quests
To elaborate on some of the "potential" quests:
I am not sure if all 3 of the dialogue options in Greeley count as side quests because one of them doesn't give you the prompt to "take up the quest", and instead you just choose wether or not to purchase a necklace from the woman.
I am not entirely sure if the "pigeons" story line that starts with Ainsley is optional or not, and wether it counts as a side quest or not.
I have no idea what happens in the Mill story line in Summershire, as I made the mistake of opening my map before going there, and despite pressing Alt the game still continued the story and I couldn't go back.
Additional Help
I have mentioned in a few places that I am unsure about a few of the achievements and the information I provided. These are the things I am unsure of:
If you are forced to purchase something in Braga, which would make Battle Ready an unmissable achievement.
If you actually have to do any specific side quest throughout the game.
If hunting quests count towards giving you Well Traveled.
Whether those 2 situations in Greeley count as side quests or not.
If the mill story line in Summershire actually is a side quest or not.
If there are any side quests I missed.
If you can confirm or clarify any of these things, please leave a comment. I appreciate any and all help you can provide.
Thank you for reading my guide, I hope this helped you with any of the achievements!
That's everything we are sharing today for this The Vale: Shadow of the Crown guide. This guide was originally created and written by Kawaii Desu-chan. In case we fail to update this guide, you can find the latest update by following this link.
If you believe that any of the content on this site violates your rights, including your intellectual property rights, please contact us immediately using our contact form.