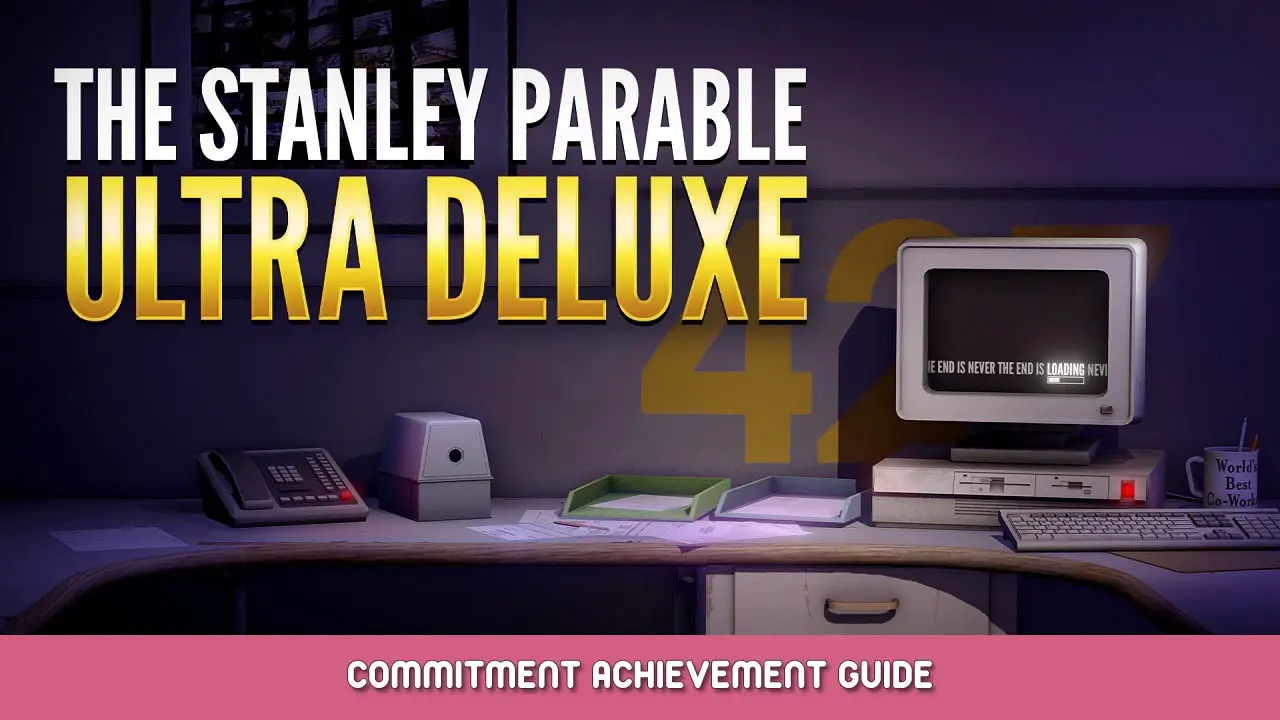 This guide will explain how to obtain the rarest achievement in the game in under 5 minutes
The guide!
To get the achievement "Commitement" in Stanley Parable, there are two possible ways:
The first one is to simply let the game run for an entire tuesday and waste a lot of time and electricity for basically nothing, OR you could be a smarter person and do it in under 5 minutes! (DO NOT TELL THE DEVS 😉)
Now if you wish to gain time, here is how:
Step 1) Download Cheat Engine. Don't get scared by the name of the program, we will only be using the speed change to accelerate the game and nothing more, no "hacking" of the files.
Step 2) Set your system date to any random tuesday, and make sure the system time is far from the end of the day.
Step 3) Go into windows settings, and unplug/disconnect the internet.
Step 4) Open The Stanley Parable.
Step 5) Go into the game settings and put everything to the lowest quality (To reduce the lag later).


Step 6)
Open Cheat Engine, and select the game.
Step 7)
Begin a game of The Stanley Parable.Step 8)
Click "Enable Speedhack" on Cheat Engine, and set it to the highest your computer can handle (I used 1000x).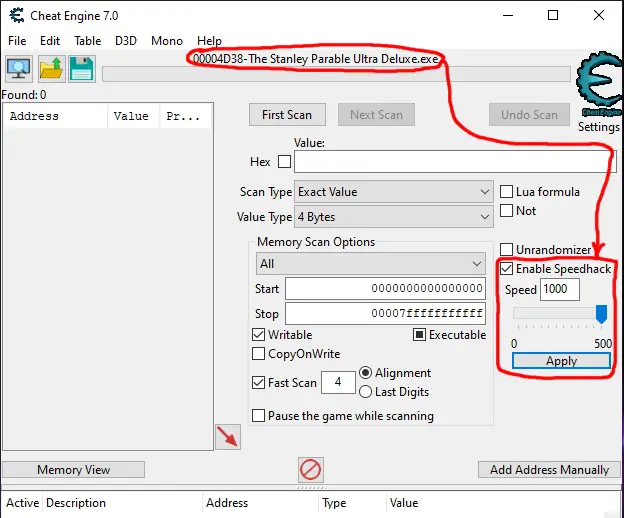 Step 9)
Wait for a few minutes, then disable speedhack, connect to the internet, and check on steam for the achievement.
If the achievement is not unlocked yet, start back at Step 4.
Enjoy and share this guide to others!
That's everything we are sharing today for this The Stanley Parable: Ultra Deluxe guide. This guide was originally created and written by Clash19. In case we fail to update this guide, you can find the latest update by following this link.
If you believe that any of the content on this site violates your rights, including your intellectual property rights, please contact us immediately using our contact form.