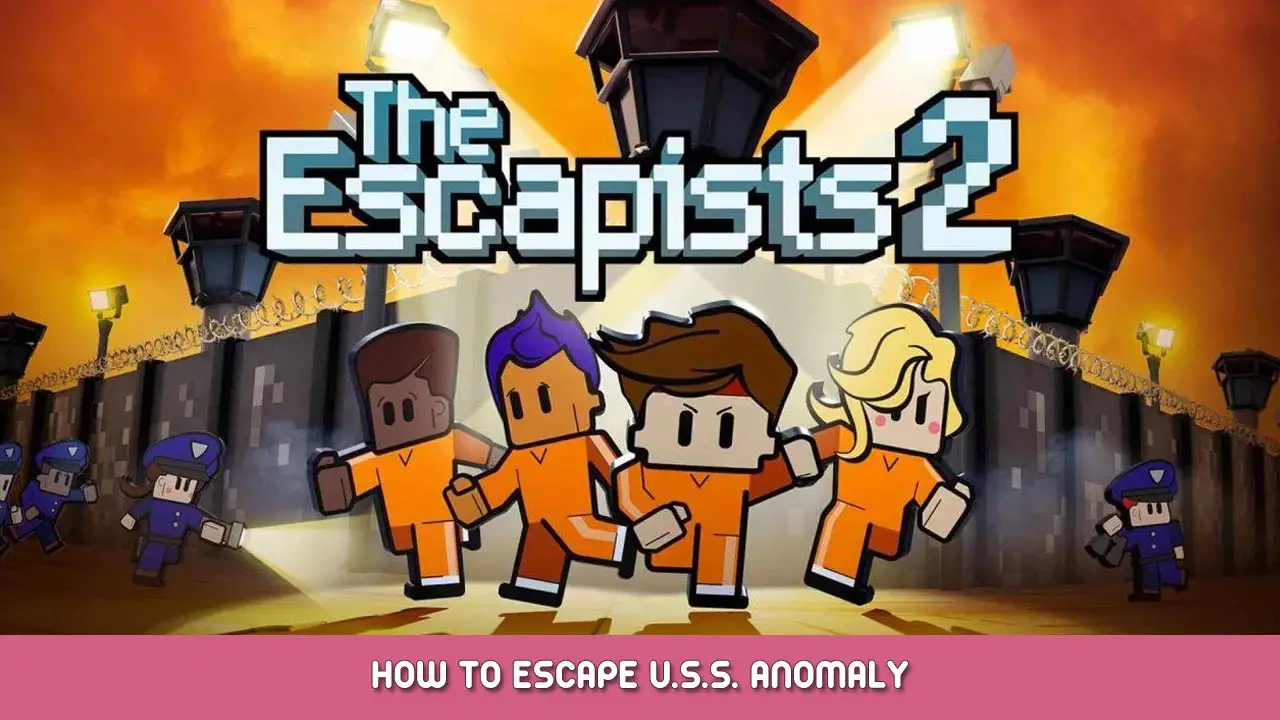 This guide will show you step by step how to escape the U.S.S Anomaly. The way we will escape will be the Perimeter Breakout.
Avoiding Cameras Inside the Cells
If you want to escape, you need to search desks. Unfortunately for us, there are cameras inside of the cells that contain those desks. To avoid the cameras and get the tools you need, pick up the desks and put them up against the doors of the cells. Make sure you're doing this while standing inside the door, otherwise a guard will show up due to the camera seeing you stand on top of the desk. So try to avoid that!
Space Crime Time
Ok, now that you have the desks properly placed you can steal things from them. You will need four files, three duct tape, and three wires. You will also need a screwdriver. While this sounds hard to get all these things, you won't have to attack any guards or inmates so you don't need any keys. You also won't need any money, but if you are struggling to find the things you need, some inmates may sell them.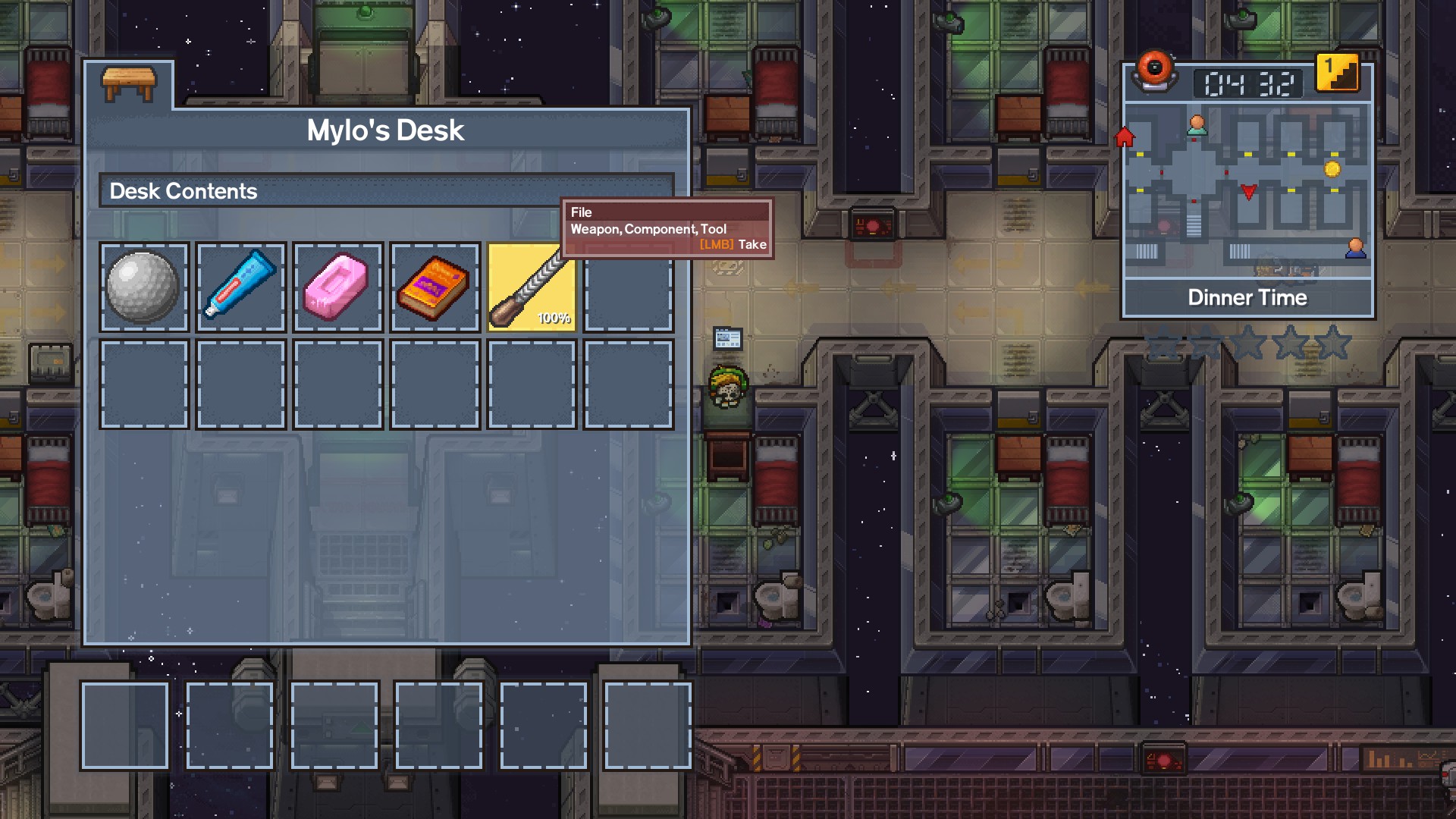 Getting Crafty
Note: You WILL NEED at least 60 or higher intellect to craft these things!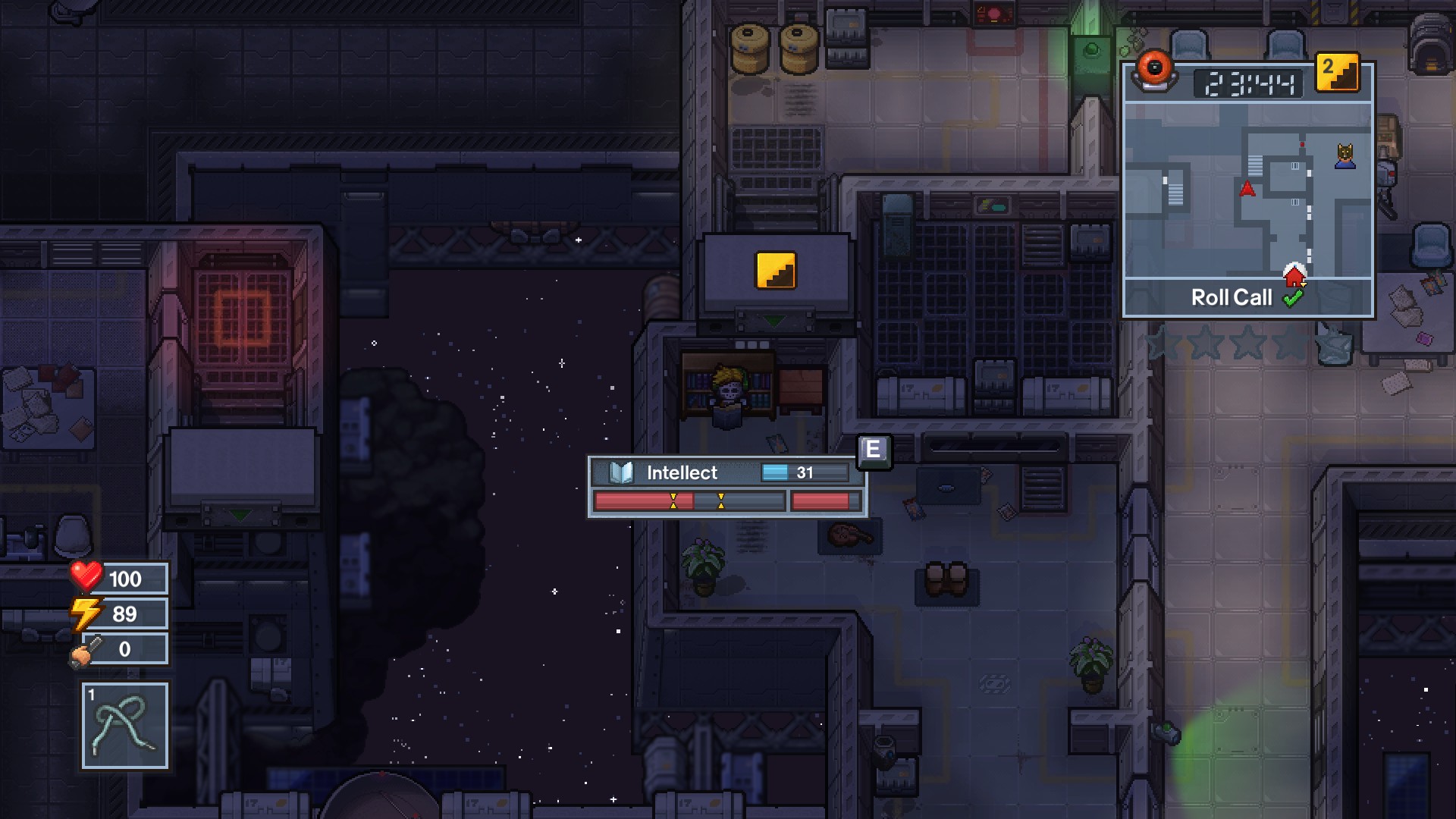 Time to craft our escape tools!
Craft a fake fence using the three wires…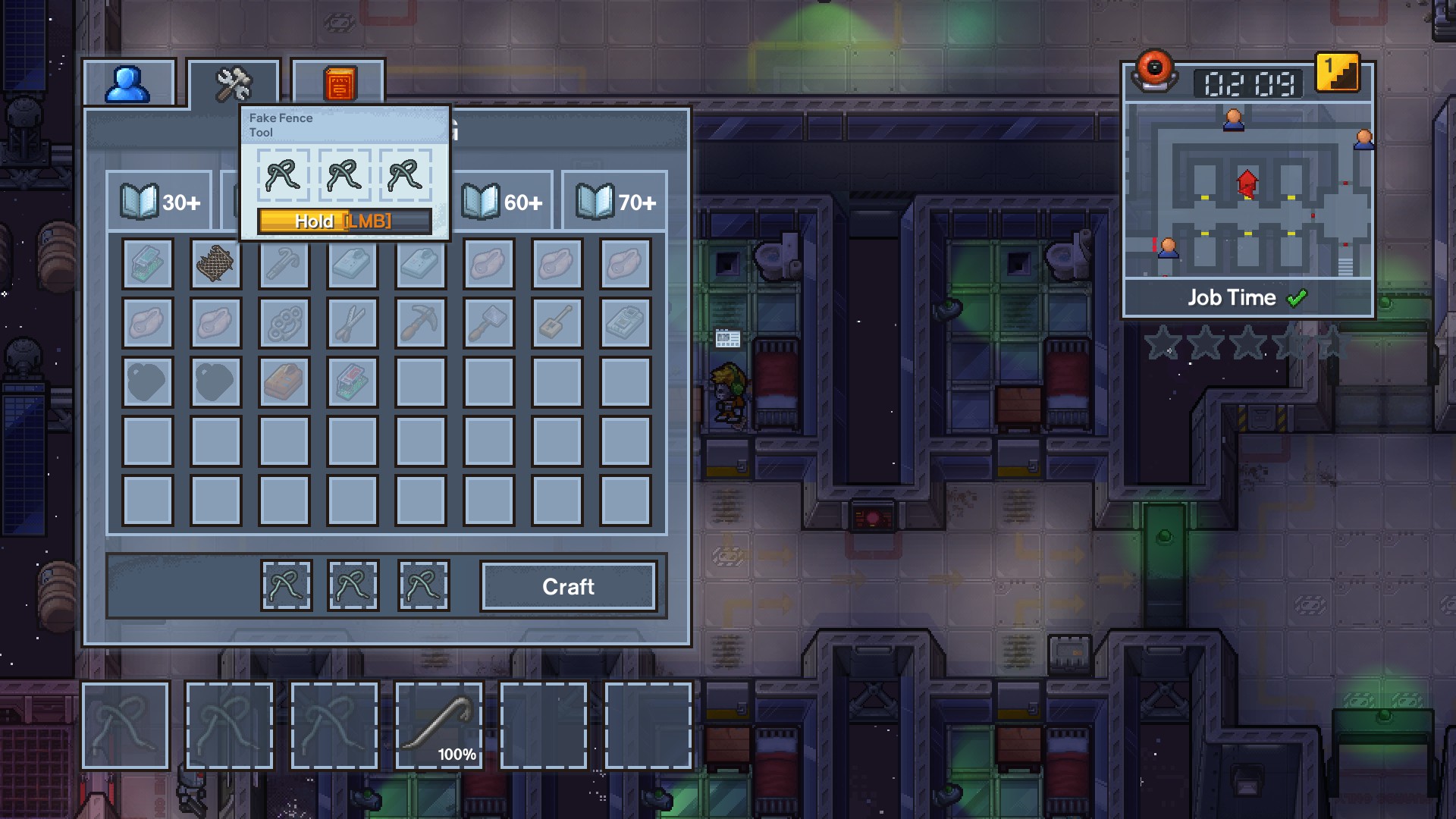 Also, craft a pair of sturdy scissors.
NOTE: Craft this once you have gotten past the fence or you will need two more files!
Okay, it's time to escape!
The Great Escape
Guards don't come up to where we're escaping, but will check on the fence every now and then!
Cut the fence using any tool you like.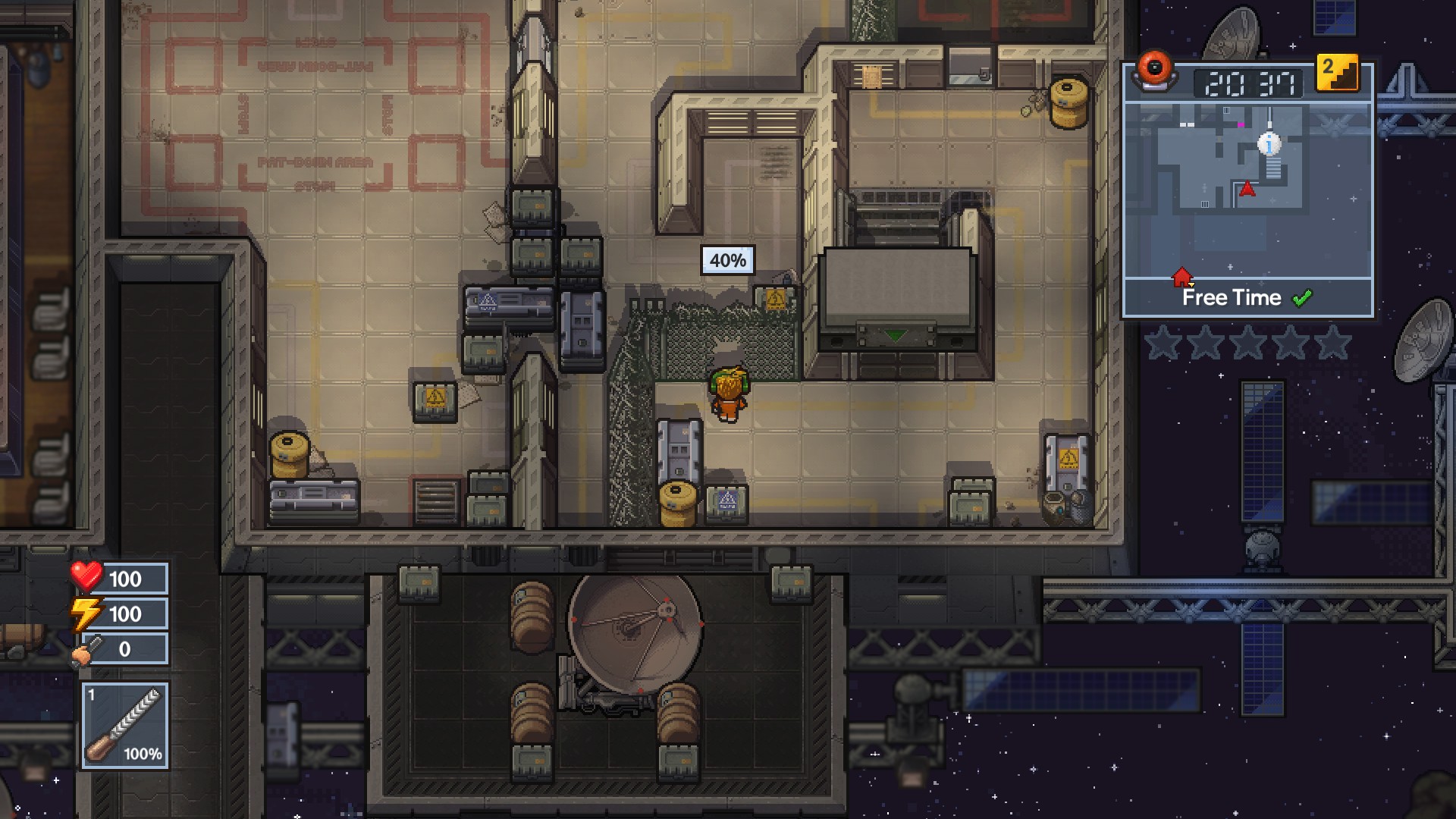 Then go to the vent in the room with the desk and use the screwdriver.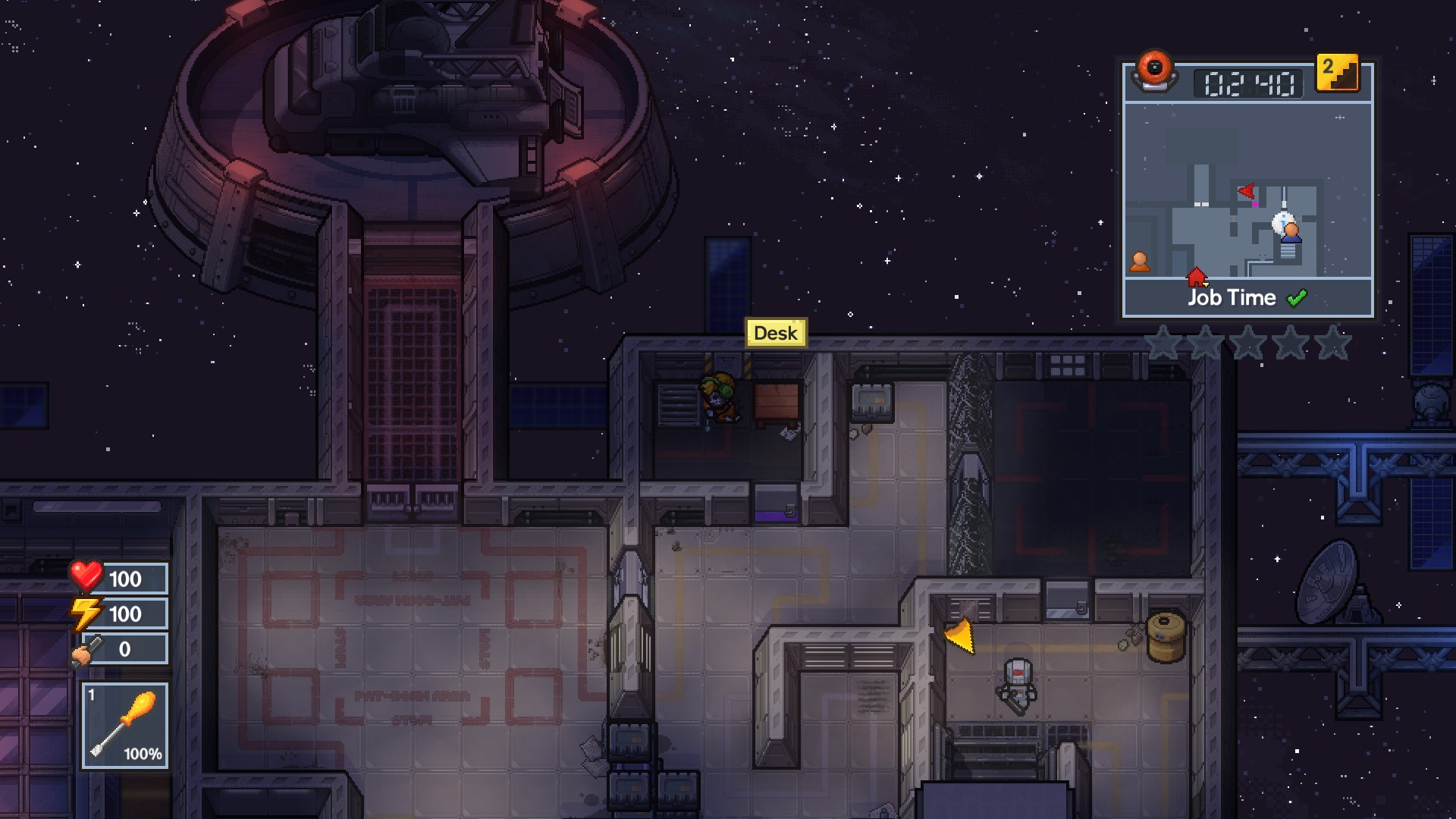 Make your way through the vents using the Sturdy Cutters.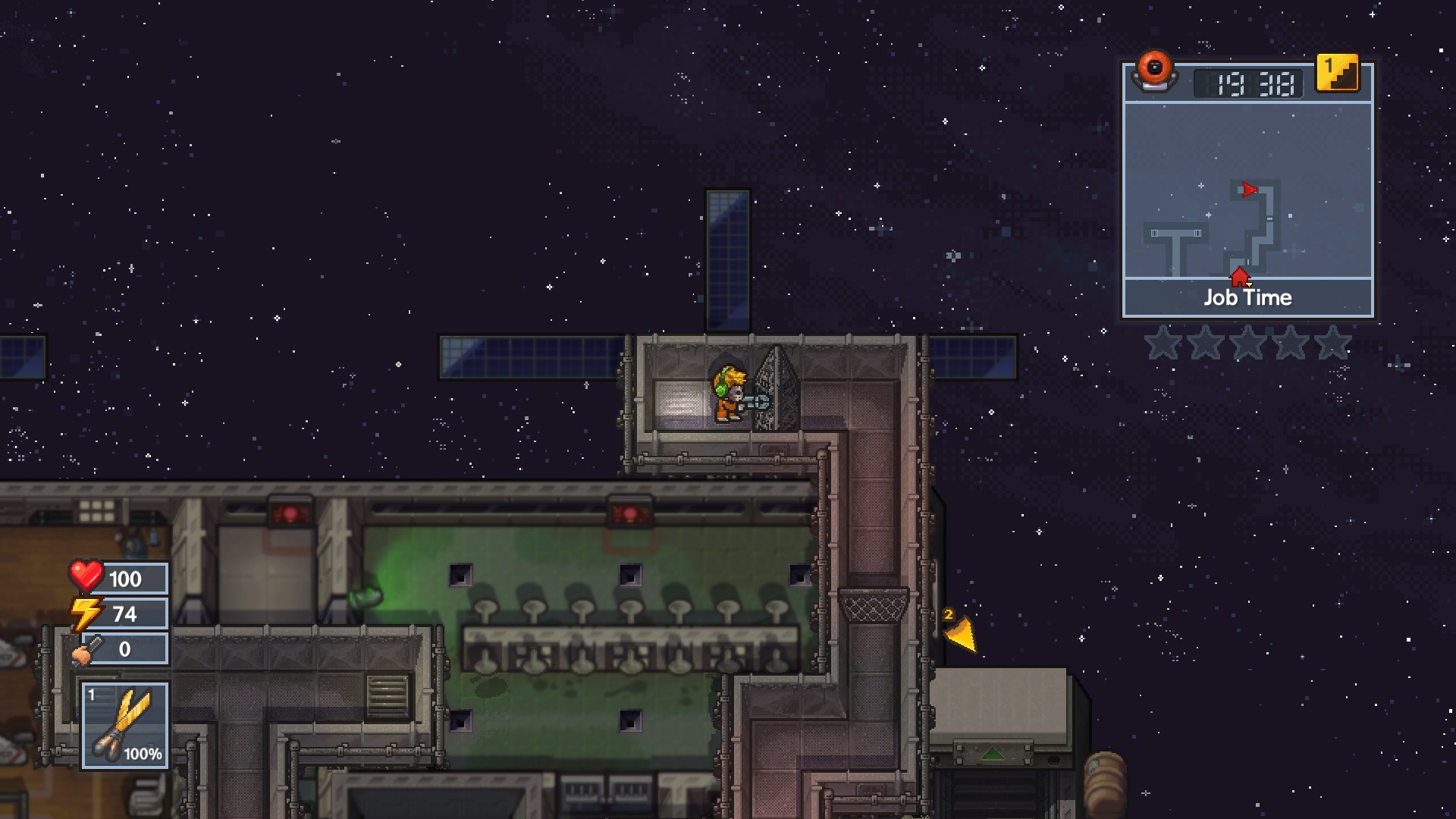 Use the screwdriver again on the vent cover at the end of the vent.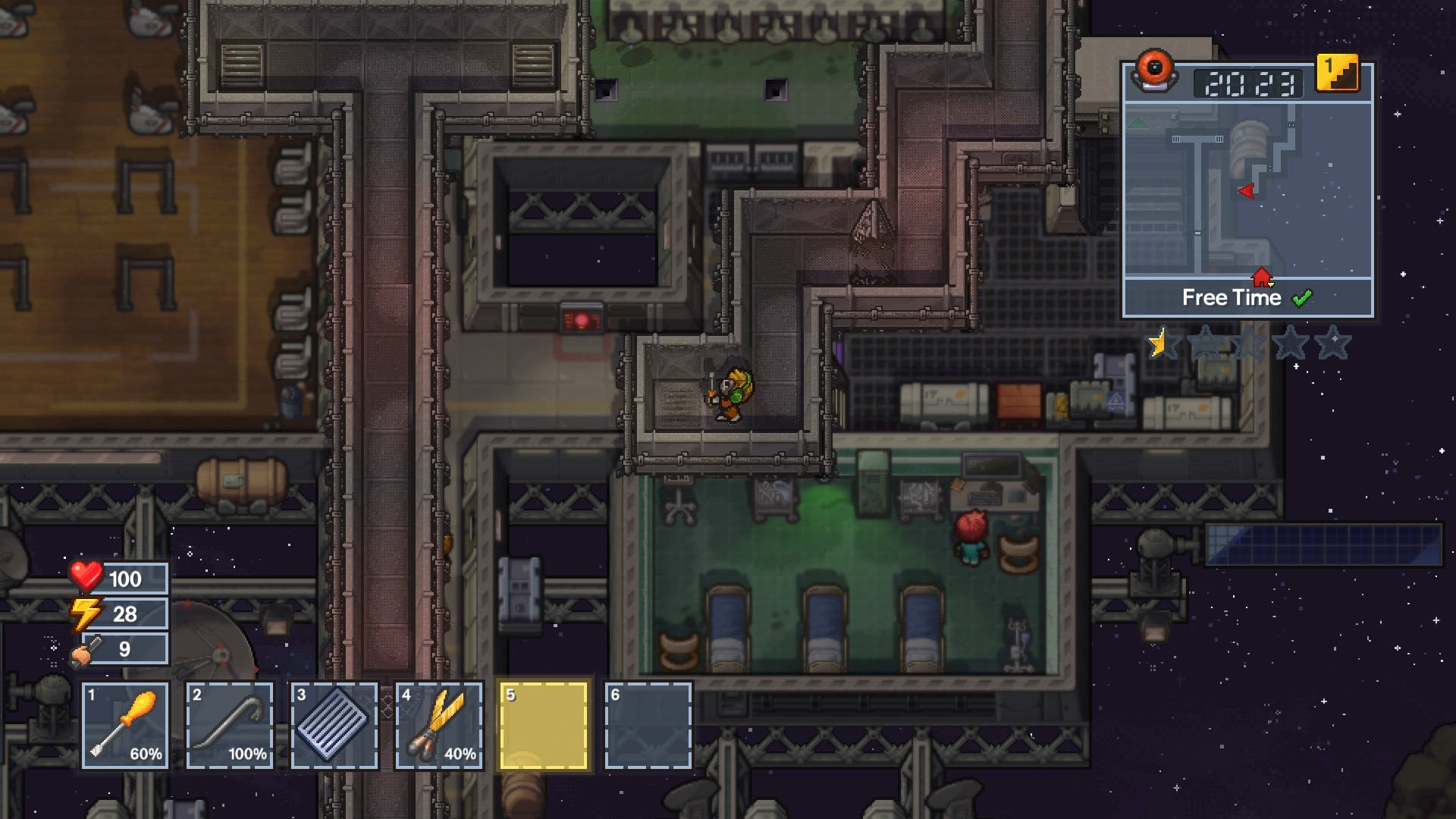 Exit the vent and walk straight up through the double doors.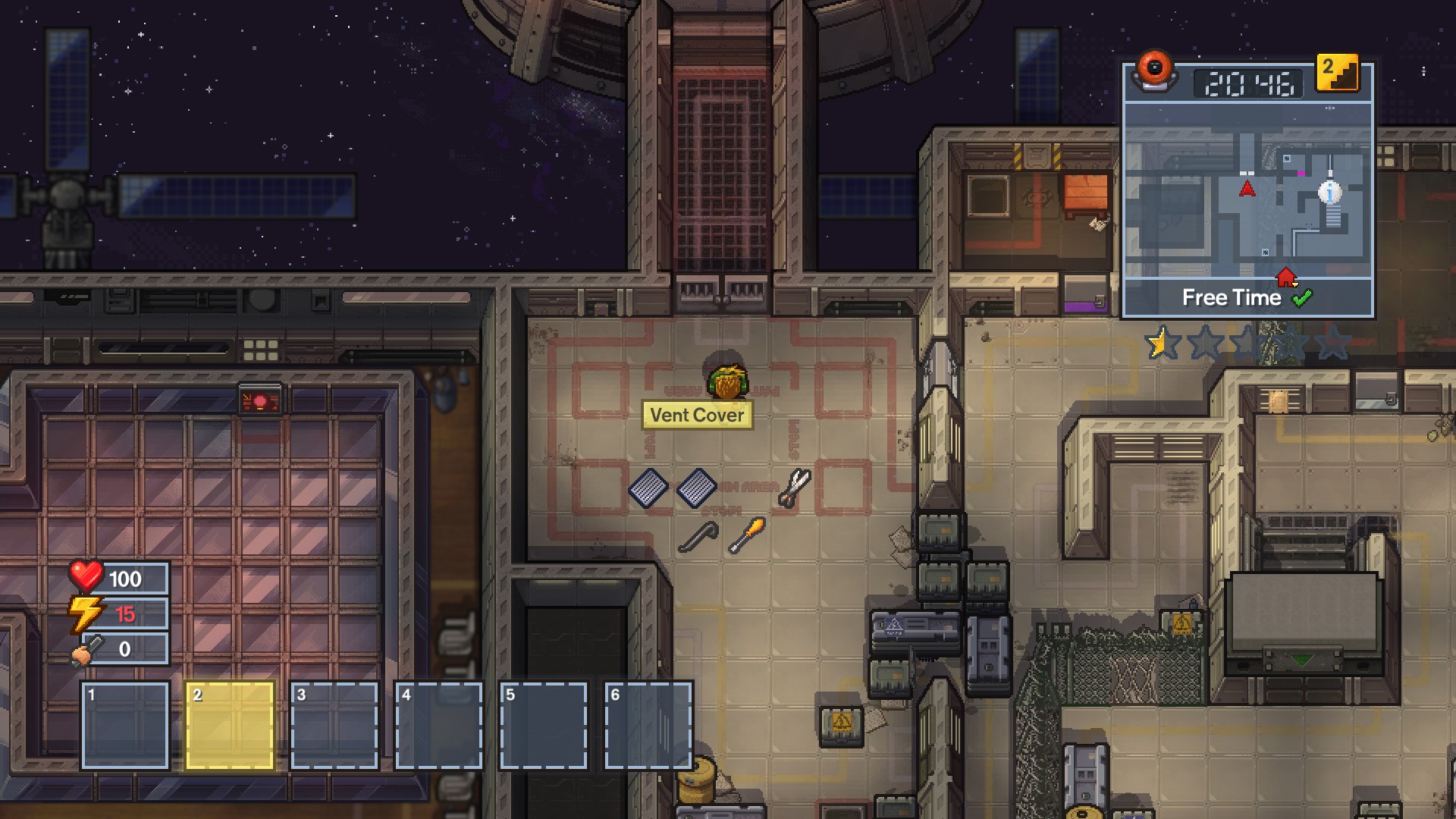 And now you have escaped the prison!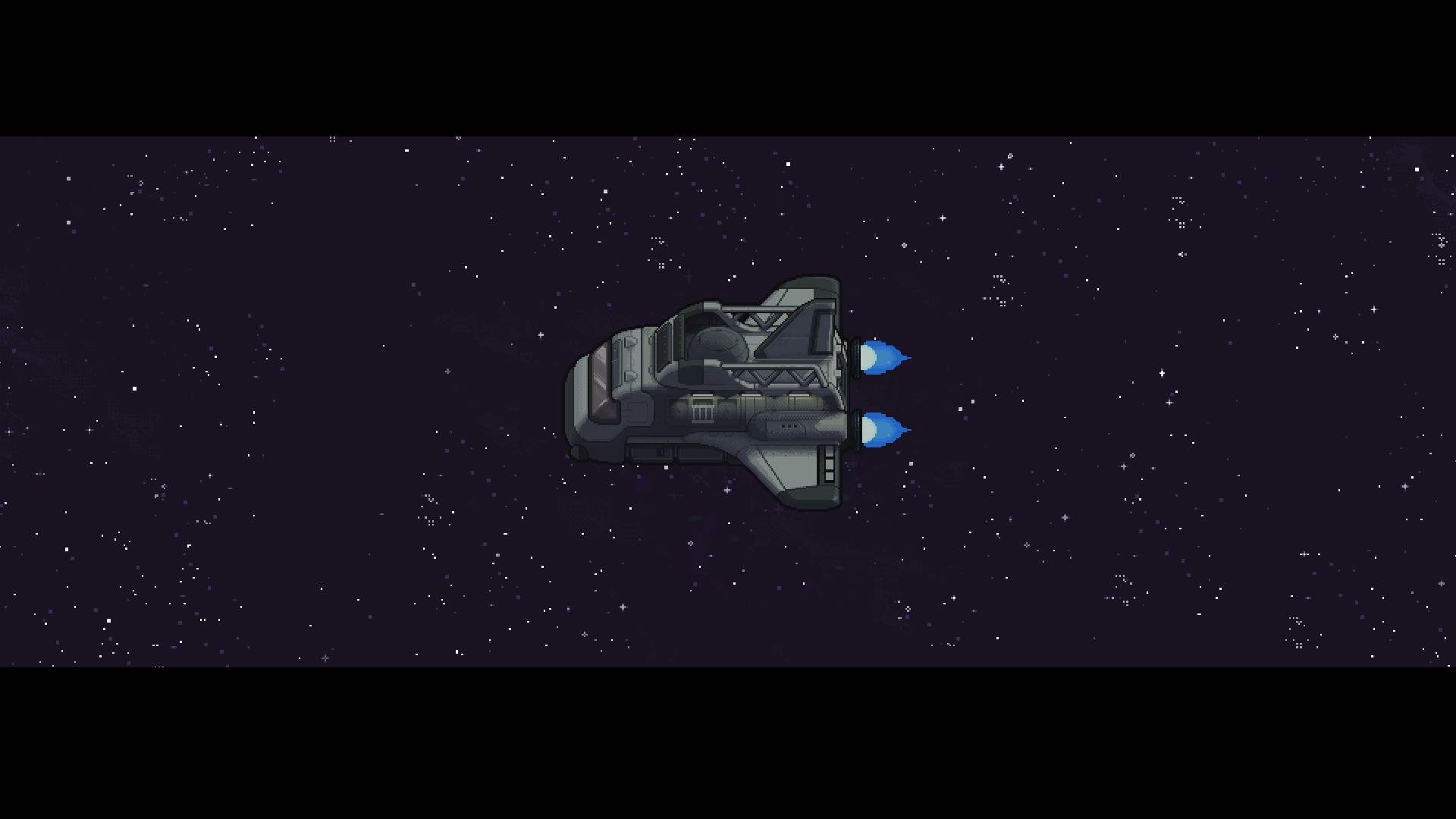 That's everything we are sharing today for this The Escapists 2 guide. This guide was originally created and written by DuckDuckGun. In case we fail to update this guide, you can find the latest update by following this link.
If you believe that any of the content on this site violates your rights, including your intellectual property rights, please contact us immediately using our contact form.