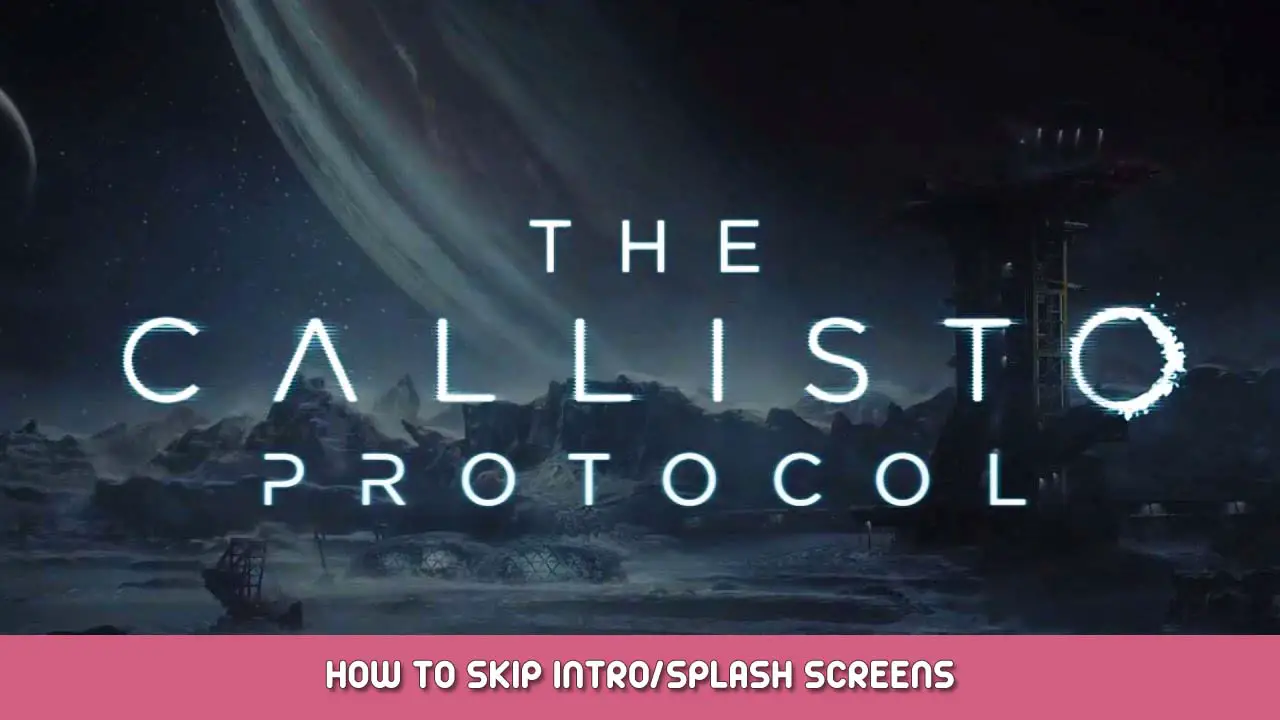 Go to the folder where you have the Game Installed
Mine on Steam is:
D:\Steam\steamapps\common\The Callisto Protocol\TheCallistoProtocol\Content\Movies
In that folder, you can Delete or Rename the following Files
Delete or rename these files:
AMD_Logo_4K.bk2
Bink_Krafton_SDS_Logos.bk2
Intro_logo_Krafton_SDS.bk2
Krafton_SDS_logos_4k.bk2
Unreal_InstaLOD_logos.bk2
Unreal_Logo_4K.bk2
Wwise_InstaLOD_Logos_4K.bk2
Example of renaming a File:
Original File – AMD_Logo_4K.bk2
Renamed File – AMD_Logo_4K.bk2.backup
Just add .backup to the end of all the files I listed
That's everything we are sharing today for this The Callisto Protocol guide. This guide was originally created and written by Blazor26. In case we fail to update this guide, you can find the latest update by following this link.
If you believe that any of the content on this site violates your rights, including your intellectual property rights, please contact us immediately using our contact form.