Title: The Book of Warriors
Release Date: July 18, 2023
Developer: 七颗枚
Publisher: 663 Games
In the comprehensive manual for novices exploring the dungeon mode in The Book of Warriors, utmost emphasis is placed on prioritizing elevated health and defense attributes, as unwavering stability stands as the crucial factor for success.
Beginner's Guide and Tips
The Book of Warriors offers two distinct game modes: Dungeon Mode and Challenge Mode. Without a doubt, Dungeon Mode will be the primary preference for the majority of players. In this mode, participants employ a trio of Warriors to navigate through successive levels, progressively acquiring greater rewards as they advance.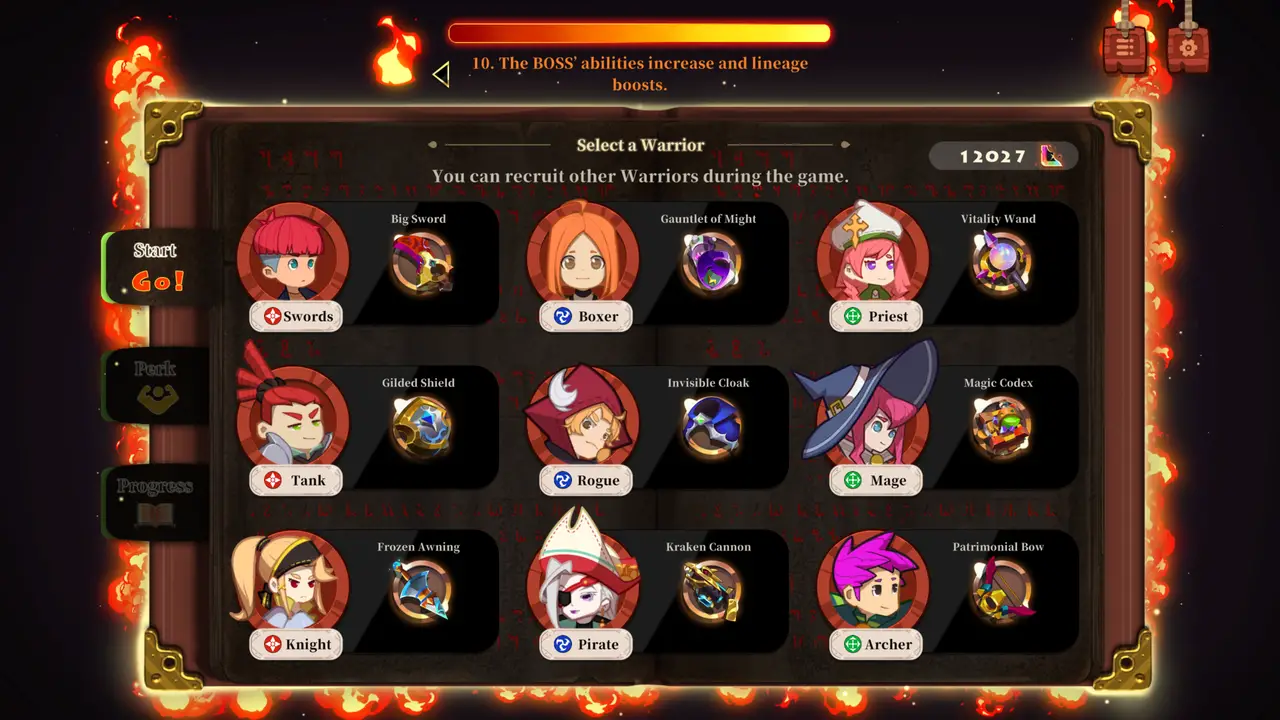 In The Book of Warriors, there exists a group of 9 valiant combatants, yet, during the game's initial phase known as Dungeon Mode, you are limited to selecting just one among them. Opting for the Tank proves to be an excellent decision, particularly for novice players.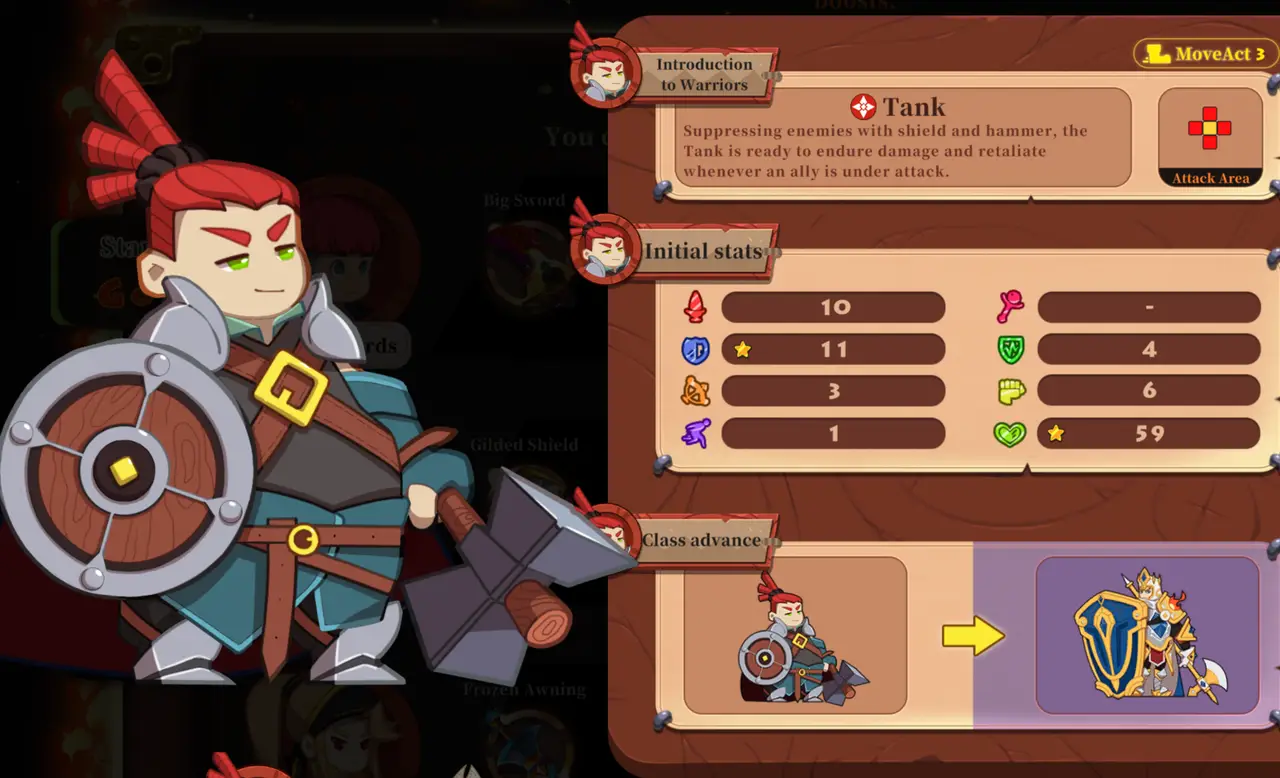 Within the assembly of nine Warriors, the role designated as "Tank" possesses elevated attributes concerning health and defense, rendering this particular Warrior an exceptional meat shield, thereby showcasing formidable survival capabilities. The Tank effectively grants novices a wider allowance for mistakes, as they can endure adversary attacks and gradually weaken the opposition. Despite potentially prolonging battles, the paramount concern for beginners lies in prioritizing stability, ensuring their survival, and successfully accomplishing the level's objectives.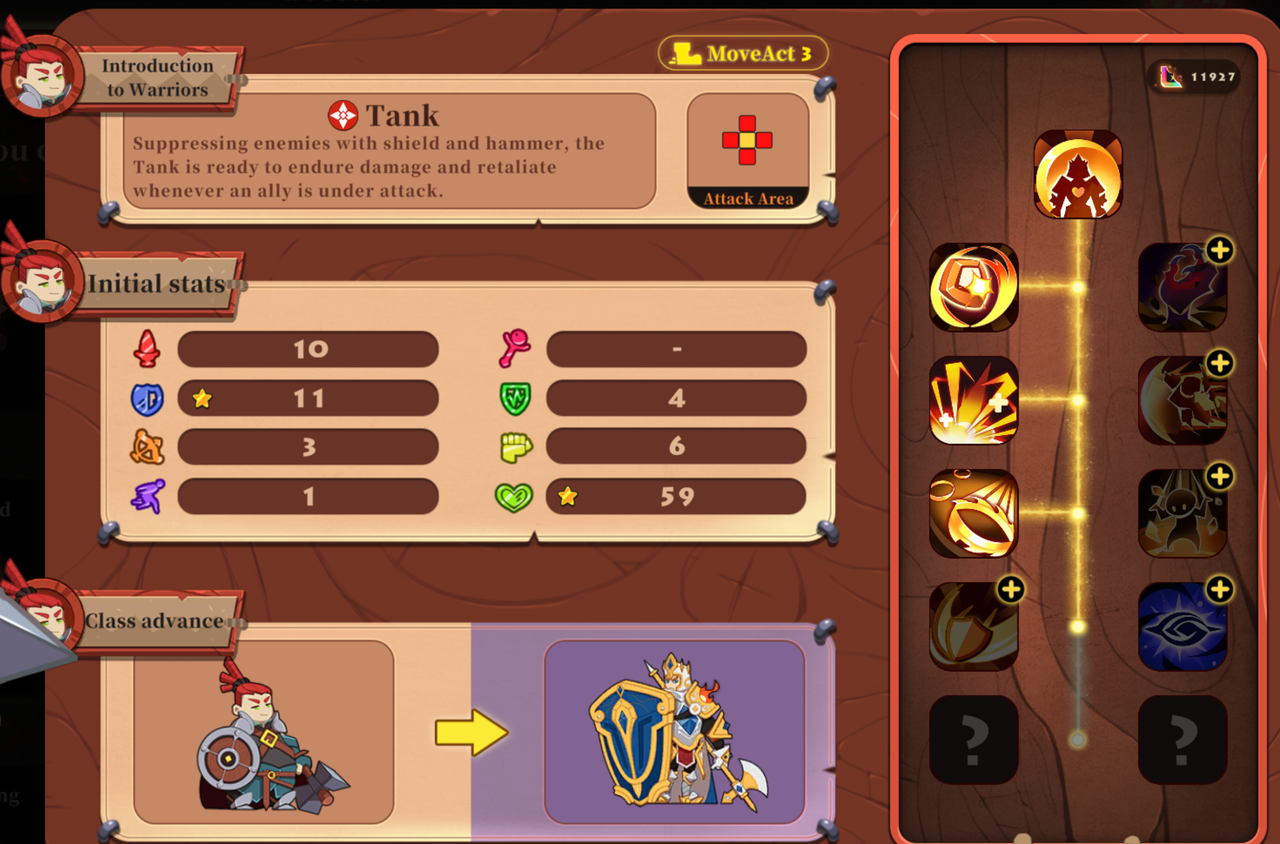 Should you opt for Tank as your primary choice, it becomes imperative to prioritize his talent points. It is advisable to concentrate on a single Warrior initially, given that the second and third Warriors acquired in battle are random. Allocating talent points to two Warriors simultaneously may lead to an undesired outcome where you do not obtain the one to which you assigned the points.
Moving on to the second tier of talents, Devastator comes highly recommended. By demolishing a building, you can acquire a shield. Consequently, if a building is nearby, utilizing Blast Strike allows you to obtain a shield that can absorb a substantial amount of damage.
As for the talents available from the third tier onwards, the approach is comparatively more relaxed, affording players the freedom to allocate points based on their individual interests.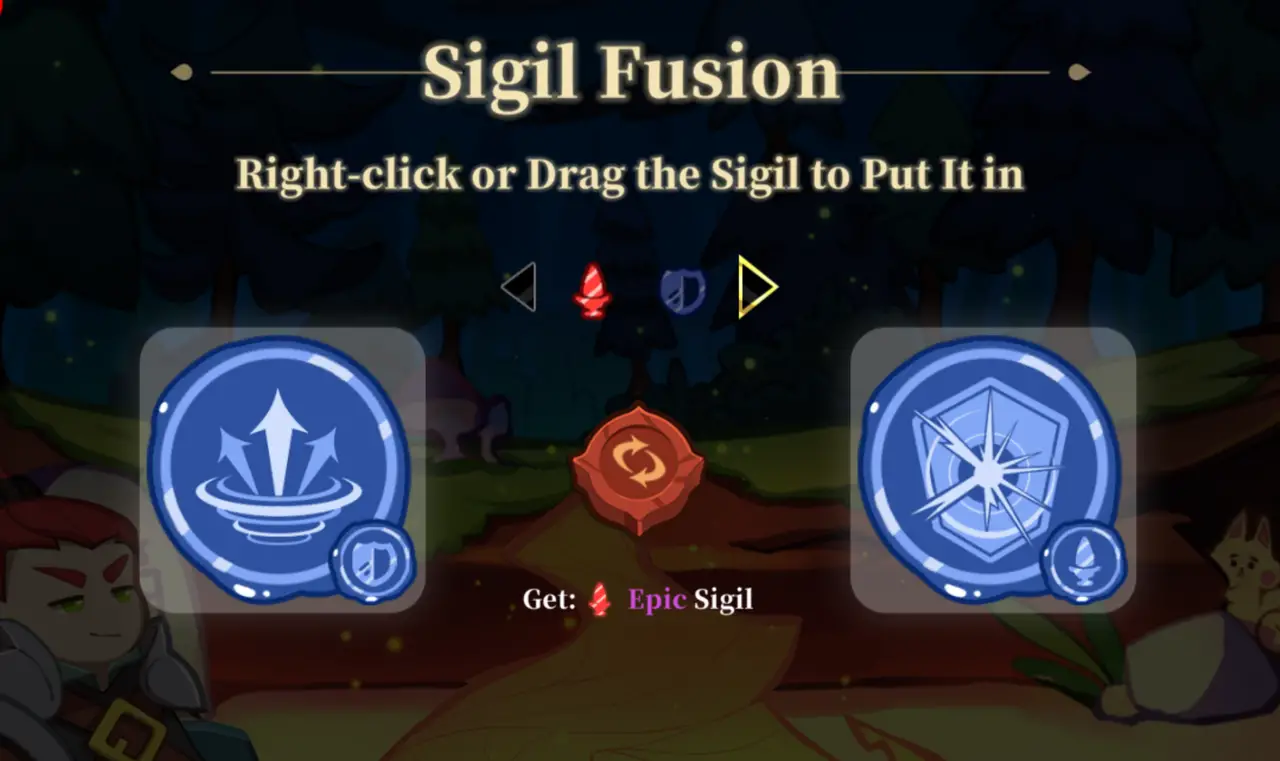 At the commencement of every Dungeon Mode match, you shall be granted a complimentary sigil for each triumph. When selecting sigils, it is advisable to give precedence to those with reduced luck variables, as more reliable sigils facilitate deeper progression. Sigils providing marginal benefits can be merged during periods of rest.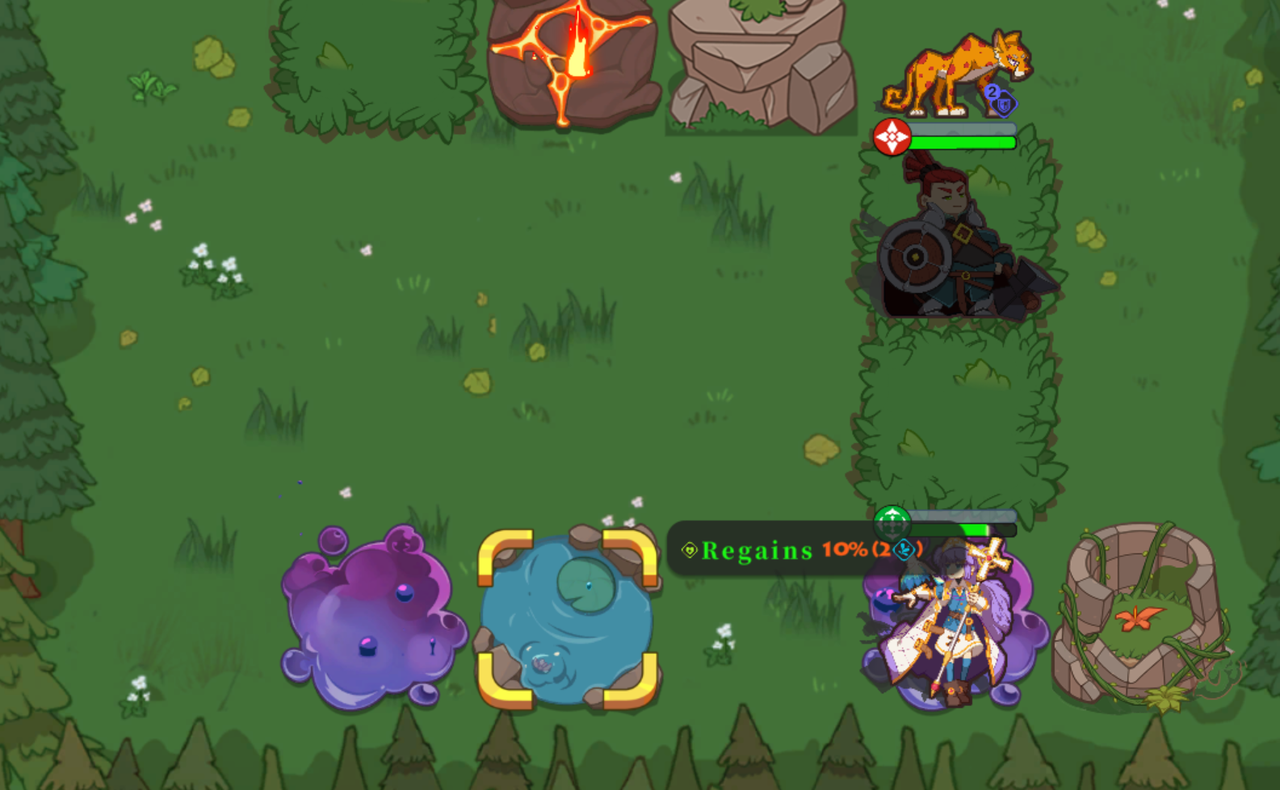 Sigils like Lucky Strike can be exceptionally lucrative, given their 15% probability of resetting skill cooldowns, offering a substantial advantage. Nevertheless, it is advisable to avoid relying on sigils designed for specific terrains due to their elevated luck-dependent nature, making it uncertain whether you will actually encounter the corresponding terrain.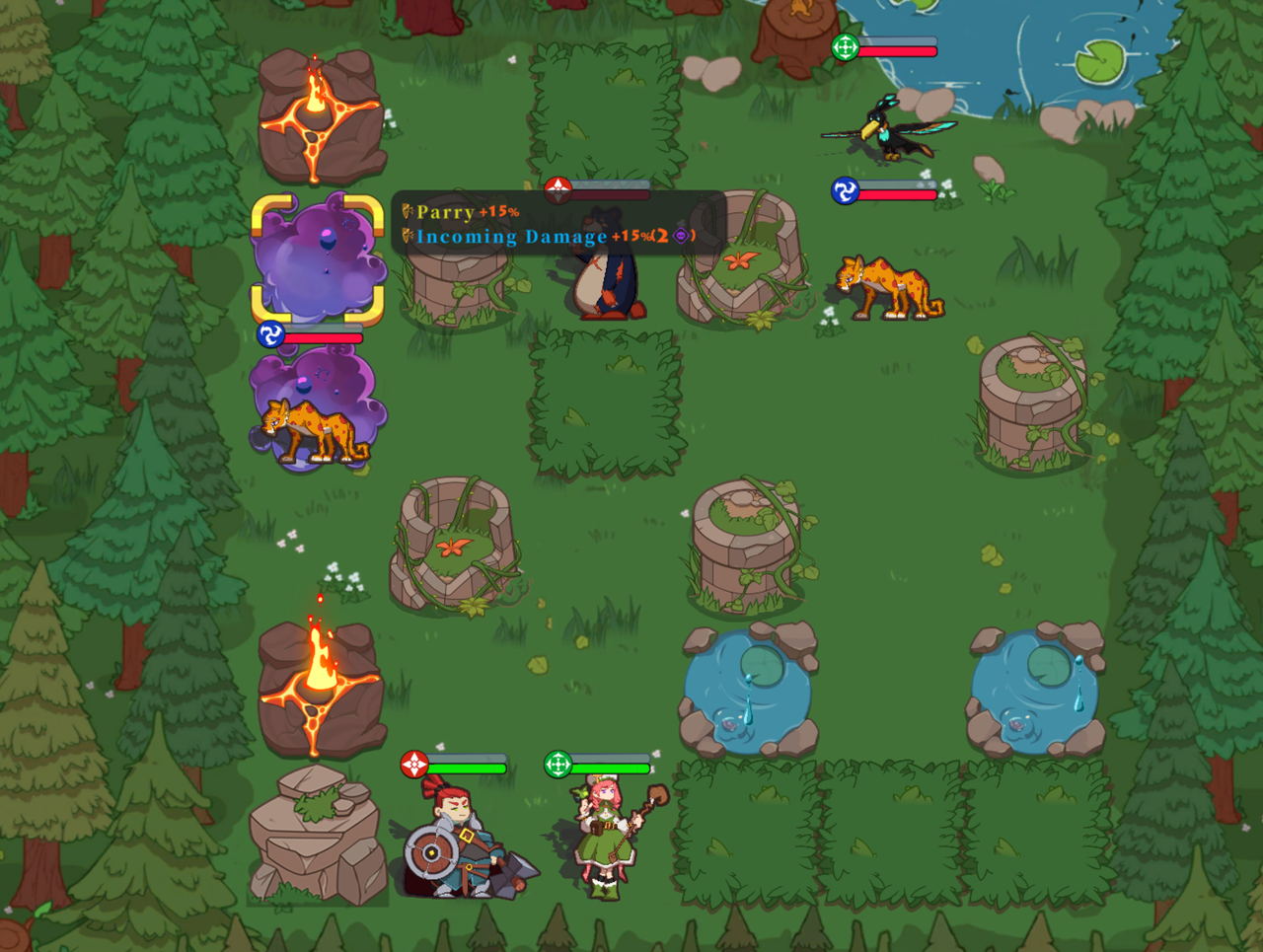 In the context of combat, it is paramount to maintain a considerable distance from dangerous terrain such as the Poison Pool, given its propensity to induce poisoning and inflict significant health depletion on an individual. Conversely, a strategic approach is to entice enemies to venture into the Poison Pool, taking advantage of its ability to inflict significant damage.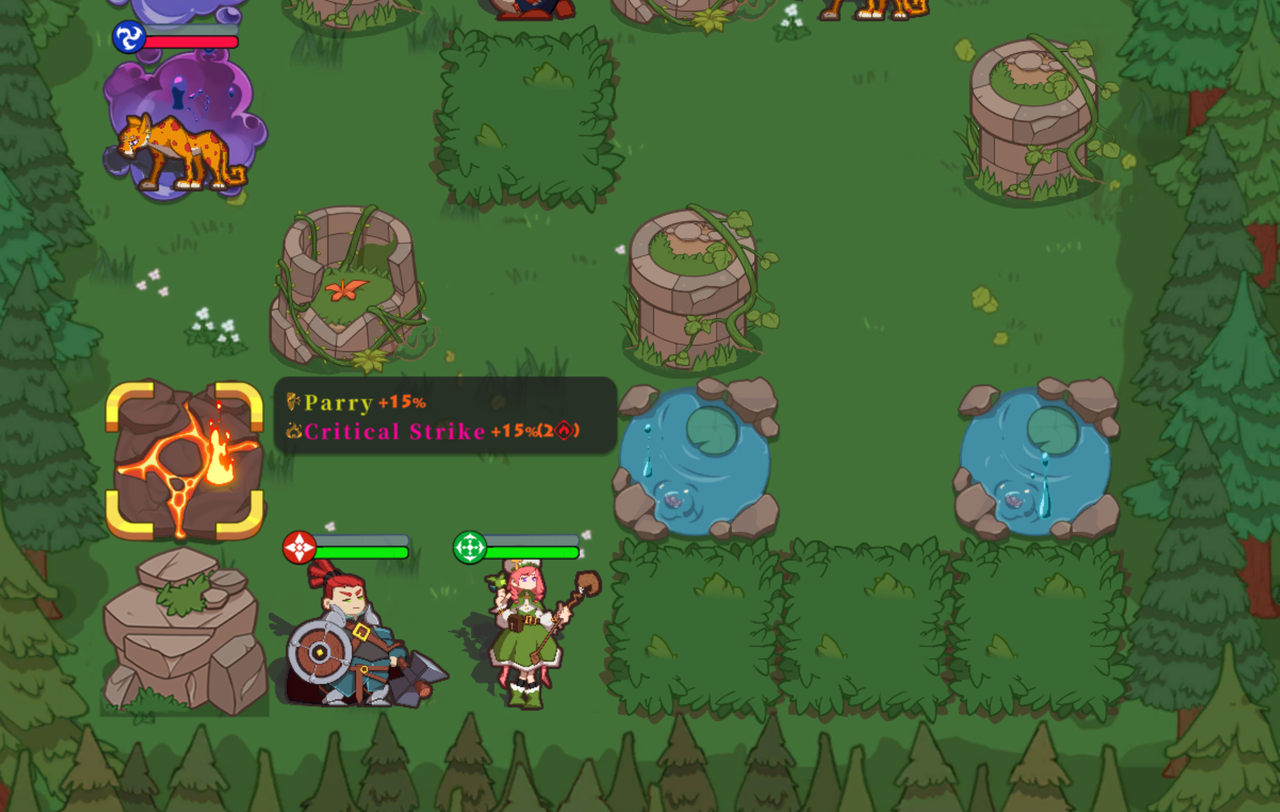 Optimal choices for terrains that include River and Grass have commendable attributes, as they facilitate health regeneration and enhance dodge abilities. Conversely, while Magma terrains increase critical strike potential, they come at the cost of Health depletion, making it wise to evade when circumstances allow. If one's health is not threatened, venturing into Magma is not out of the question. However, prudence dictates that you avoid Magma during boss encounters.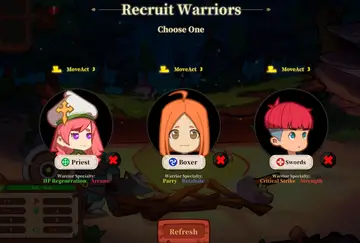 When recruiting Warriors, it is highly recommended that you prioritize a healing Warrior due to its paramount importance. The best option is a Priest, as the addition of a healer is always beneficial.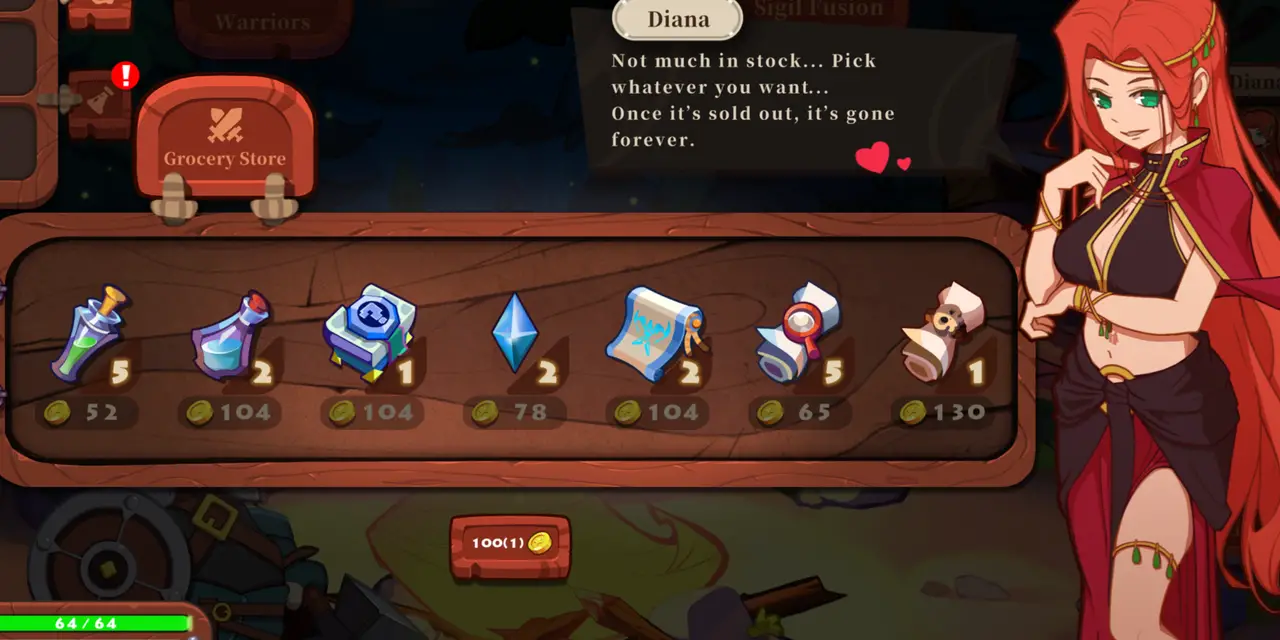 It is imperative that you prioritize the acquisition of a Scroll of Resurrection before considering the acquisition of other items, depending on your circumstances. The Scroll of Resurrection is crucial to the final encounter with the boss, so it is recommended that you reserve it for this particular battle and refrain from using it in other skirmishes, if at all possible.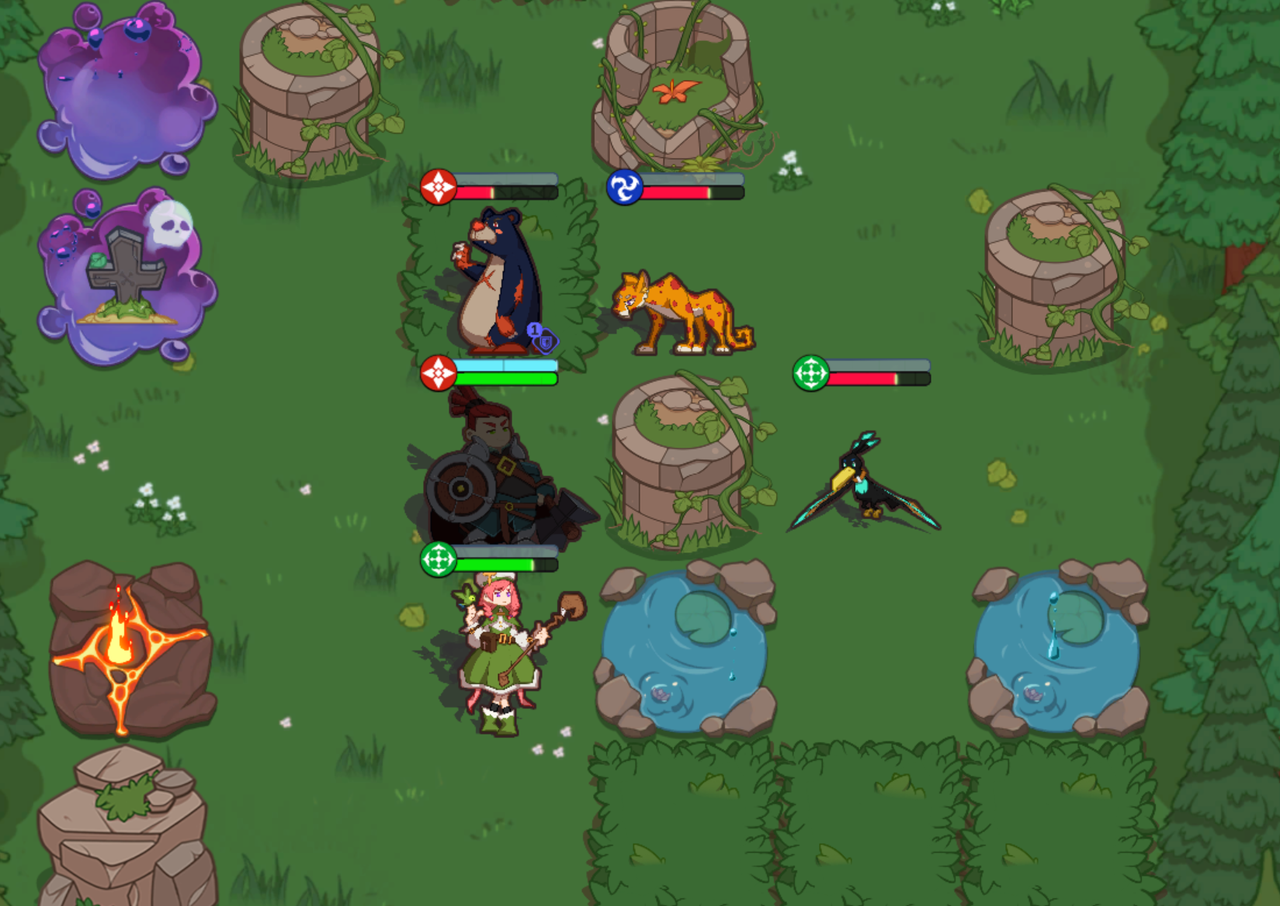 In upcoming battles, it is recommended that the tank be the vanguard, spearheading the charge and taking the brunt of the damage from the enemy. The Priest, on the other hand, should be in the rear, in a position to heal and attack from a safe distance. As for the remaining Warrior, personal preference should guide the selection process and ensure compatibility with the tank's strategy of performing flanking maneuvers whenever appropriate.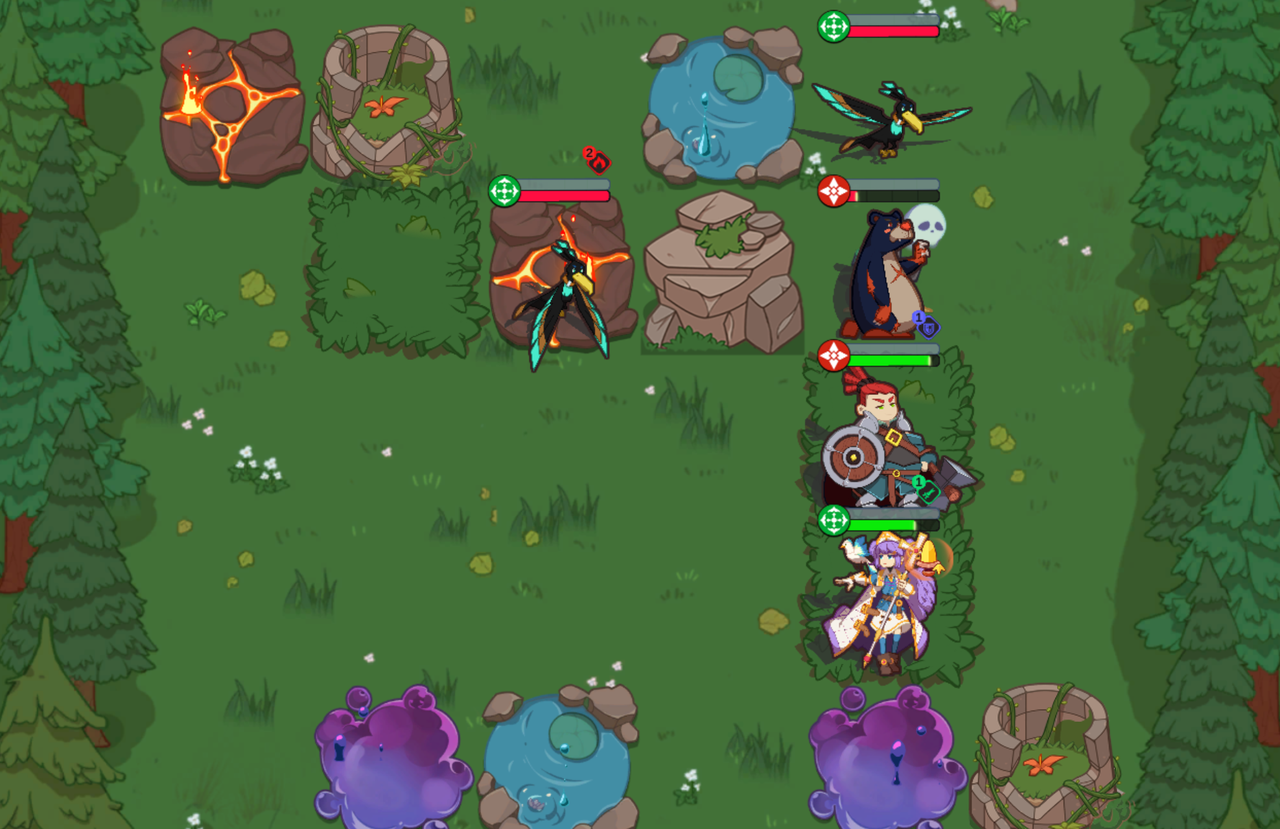 As you can see in the picture, the enemy has been lured into the sewers by our Warriors, while all of our Warriors are standing on advantageous terrain. The correct use of terrain is crucial. Beginners should pay special attention to this aspect!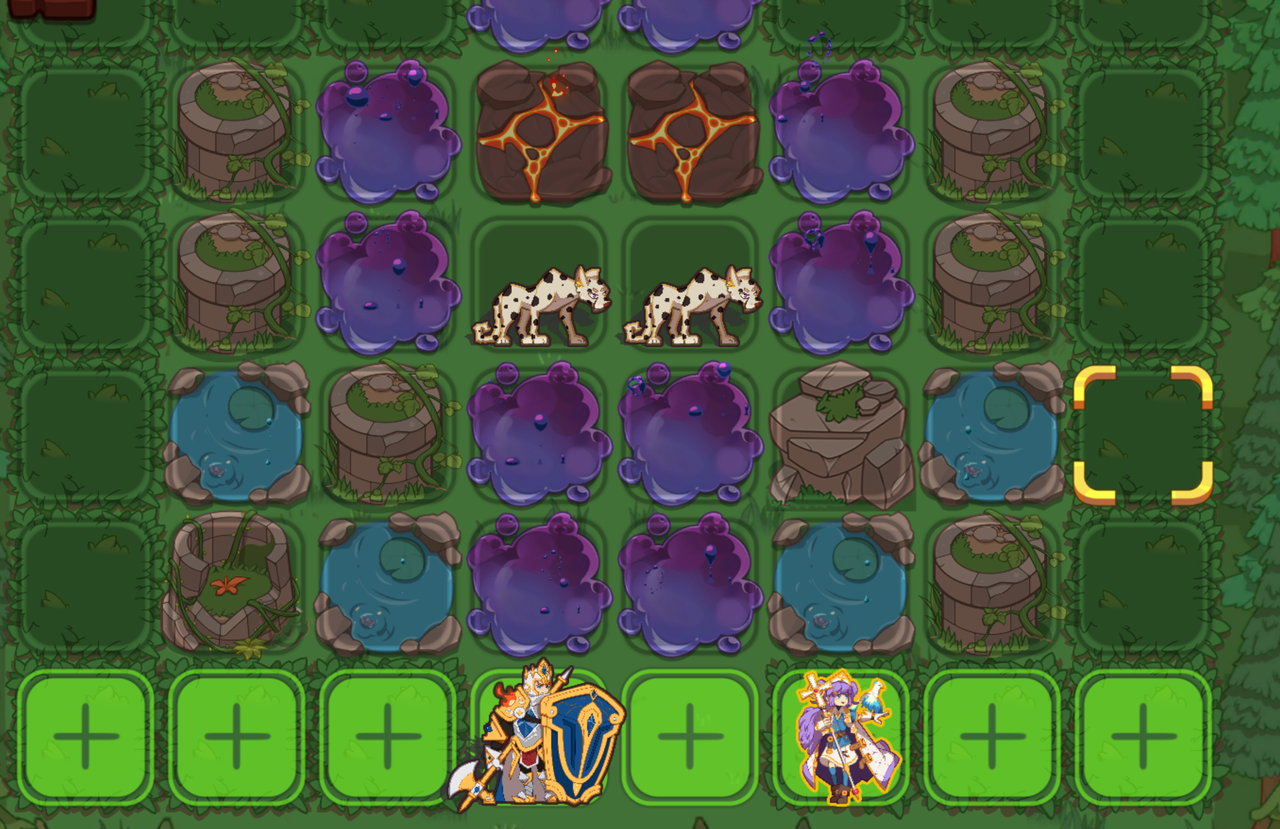 After all, it's normal to die a few times during the boss fight, and it's nothing to get upset about if a beginner is unfamiliar with the boss mechanics. It's important to keep a positive attitude and keep playing, as you'll get the hang of the game after a few tries.
That's everything we are sharing today for this The Book of Warriors guide. This guide was originally created and written by 是小锦鲤啊. In case we fail to update this guide, you can find the latest update by following this link.
If you believe that any of the content on this site violates your rights, including your intellectual property rights, please contact us immediately using our contact form.