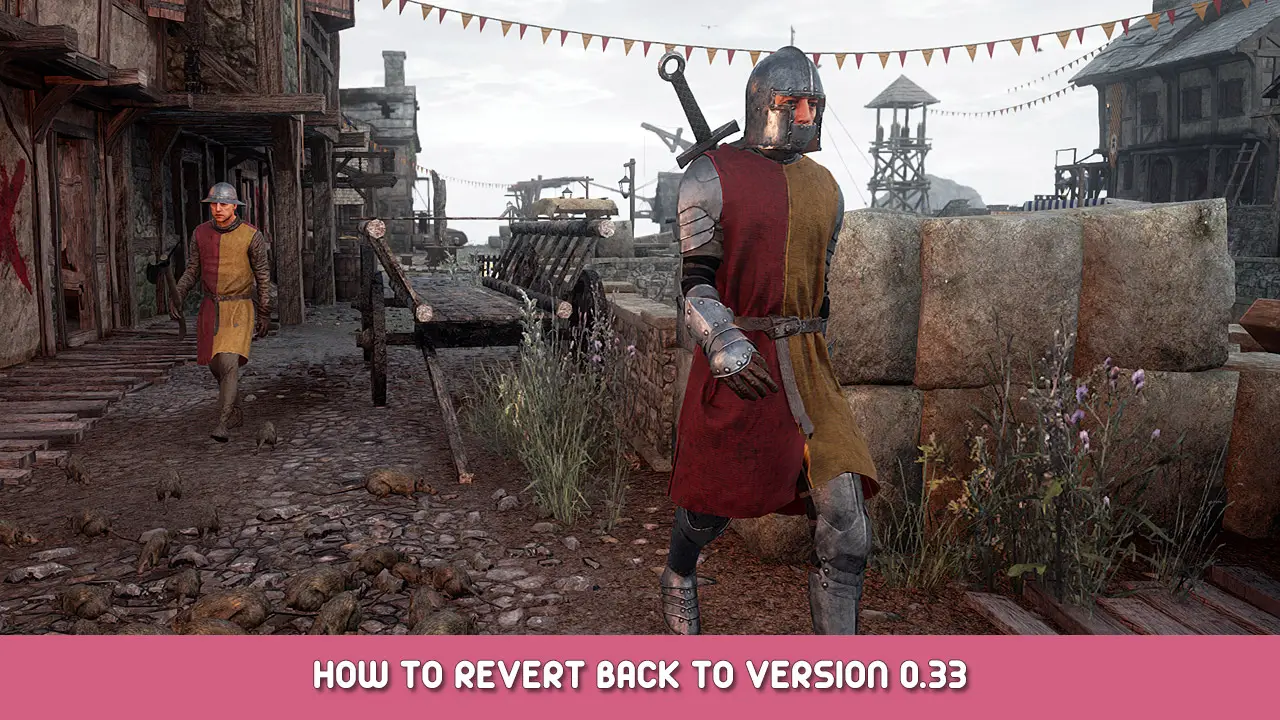 Title: The Black Death
Release Date:
Developer:
Publisher:
Information about The Black Death is still incomplete. Please help us fill the details of the game using this contact form.
Version 0.33 featured The Black Death when it was at its peak, boasting fully functional dedicated servers, server-based save files, functioning siege weapons and battles, and fewer bugs and crashes than later versions of the game. The purpose of this guide is to teach how to revert your game back to this point for a more enjoyable player experience.
Introduction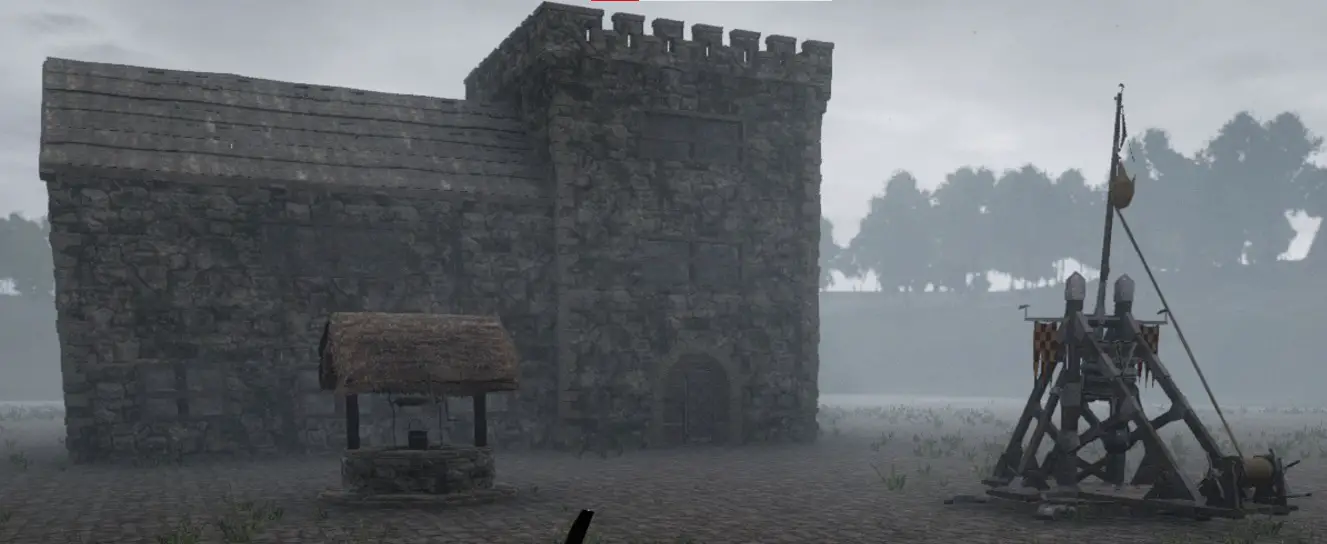 Looking for some fun in a "plagued" game which is long dead and abandoned, but not finding it in the current version? I'm going to help show you how to go back in time to the days long past and relive the glory days of The Black Death before everything rotted into despair.
What's so appealing about this version?
v0.33 client version is more stable (less crashes).
Better user interface than v0.38.
v0.33 features fully functioning dedicated server tool for hosting your own servers.
No locally hosted player or map files, as well as the ability to ban the cheaters from your server.
Functioning Siege Weapons & Campfires on land even if you don't own it (for those looking for siege and PvP action).
Craftable Land Claims which allow free placement within the stable ground as opposed to stationary ones on v0.38.
No annoying Map markers to expose your base's location to everyone.
This version is the game at its peak, and that's all the reason you should need to revert back to it.
Using Steam Commands
In order to acquire the files to revert we will use Steam's built in command prompt to load the files. Steam stores all previous versions of games in a data base on their servers and this is how we will be acquiring the game for version 0.33.
First Press Windows Key + R to open the Run command window within windows.
Next type 'steam://open/console' without the quotations and click OK or press Enter.

After that the Console will open within Steam and your Steam client should appear as the image below.

Type or copy / paste the following into the box above "ADD A GAME" and press Enter: download_depot 412450 412451 3997040909797242788
It will take some time to download, you won't see what percentage is finished of the download but after it's done downloading it will list the location it was downloaded to. Take note of this location as it will be needed later.
Create Backup of v0.38
Now that the files for v0.33 are saved to your computer, you will want to create a backup of your current files. We will be overwriting the current version with the 0.33 version. All player and homestead files are saved locally on your machine for version 0.38 so if you do not back them up now you will lose your character and homestead forever.
To create a backup copy of your current files:
1. Find The Black Death in your Steam Library. Right click and choose "Properties".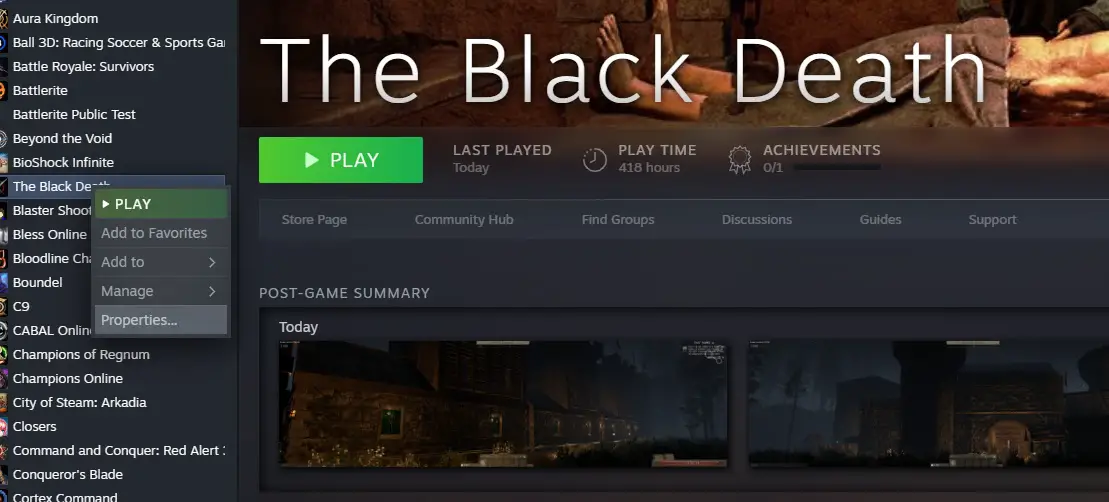 2. Now you will want to choose "Local Files" and then select "Browse…"
3. Select all of the files and then copy them.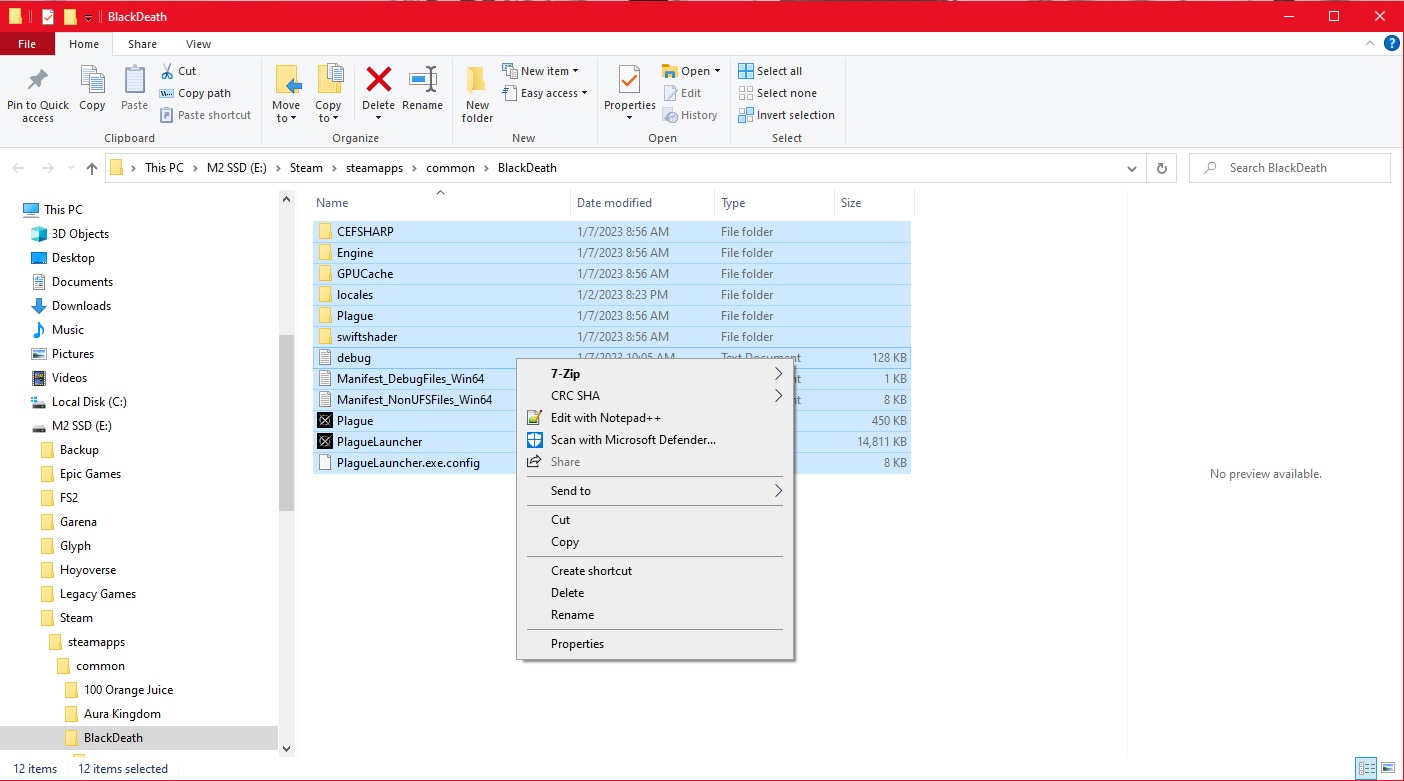 4. After you have selected "Copy" go back one folder to the Common folder and create a new folder called "BlackDeath v0.38".
5. Enter this new folder and paste all of the files into this folder.
Next we can move on to the next step in the process.
Disabling Automatic Updates
While it's unlikely the game will ever receive another update, it's better safe than sorry since you are already going through all this work to revert back to this previous version. Disabling automatic updates will give you a chance to backup your v0.33 files should another patch ever be released.
You can do this by going into Steam once more, right clicking The Black Death, and choosing properties again.
Next go to the Updates category and choose "Only update this game when I launch it".
After you are done with this section, we will return to the depot folder you saved from the first section to finish up.
Getting Ready To Launch v0.33
After everything else in the previous sections is completed we can now return to the folder you took note of from Section 1.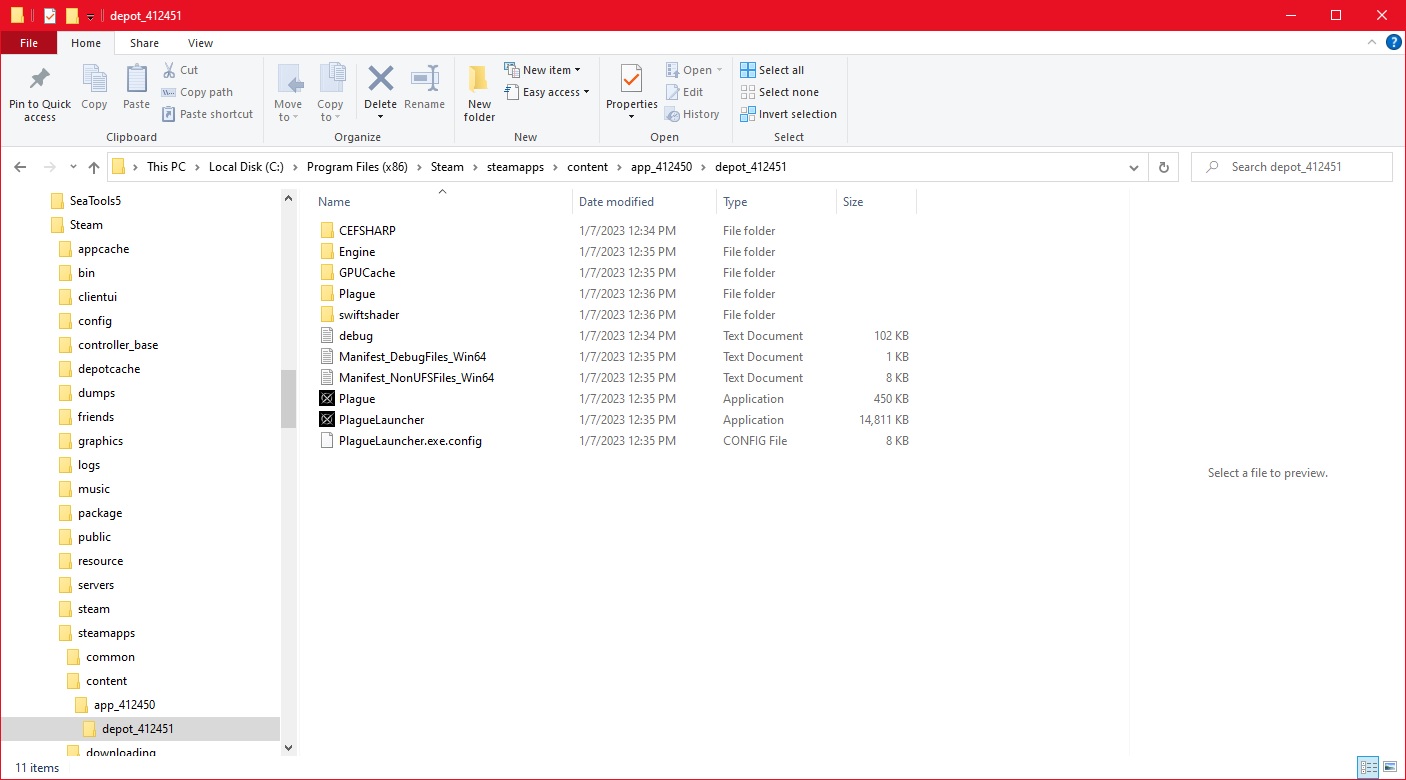 Select all and copy the files from this Folder, we will be copying them over to the BlackDeath Steam installation folder.
Right click The Black Death in Steam
Choose properties
Select the Local Files category
Click the Browse… button.
Once the folder opens up, right click anywhere and paste all of the files. Choose to overwrite all files once the dialog pops up asking you what you should do with the duplicate files.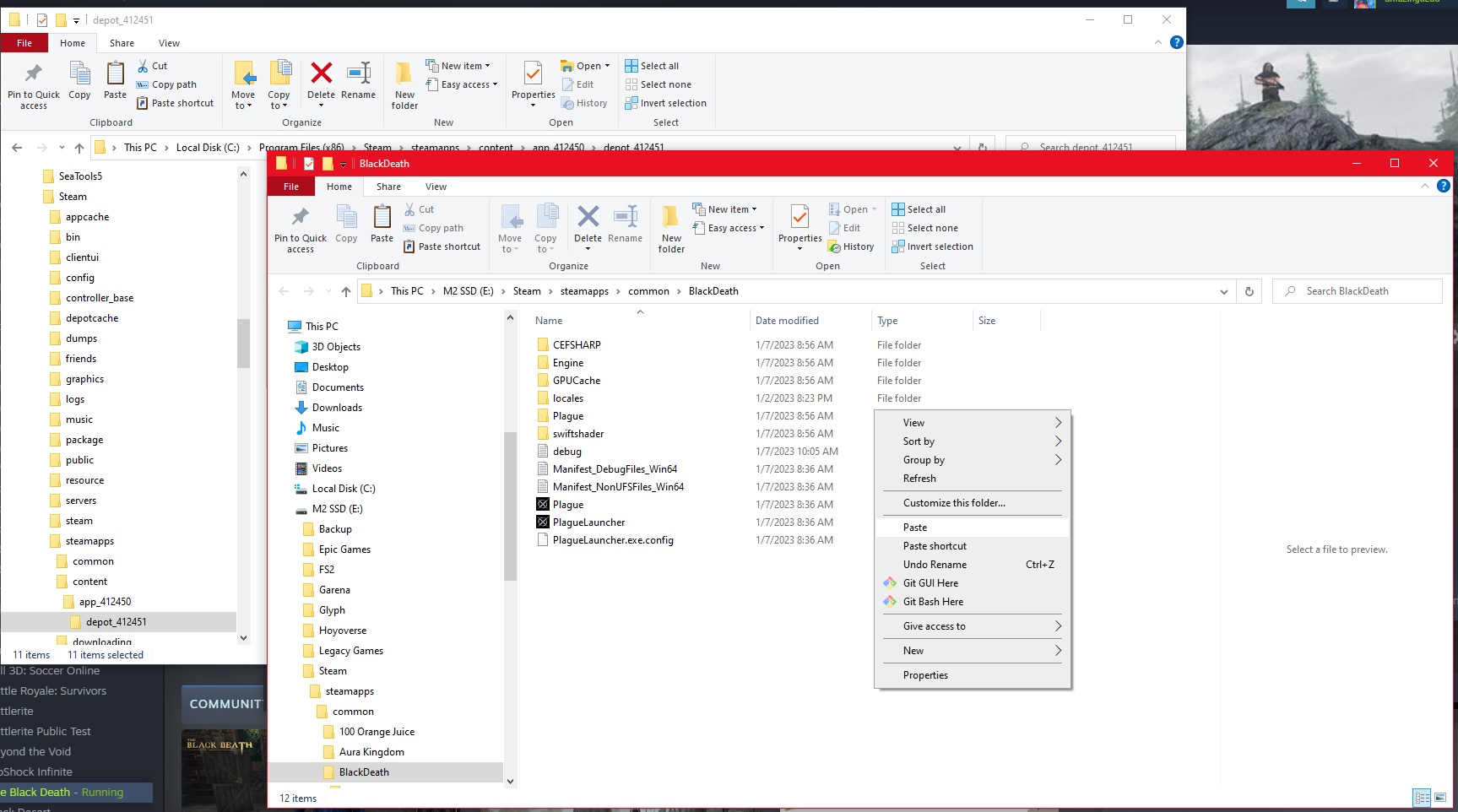 Now launch the game from your Steam library as normal and it will open version 0.33 instead of the current version of The Black Death. You will need to use the Black Death Launcher tool to create your own server to play as there are not any official servers for v0.33.
That's everything we are sharing today for this The Black Death guide. This guide was originally created and written by amazingazda. In case we fail to update this guide, you can find the latest update by following this link.
If you believe that any of the content on this site violates your rights, including your intellectual property rights, please contact us immediately using our contact form.