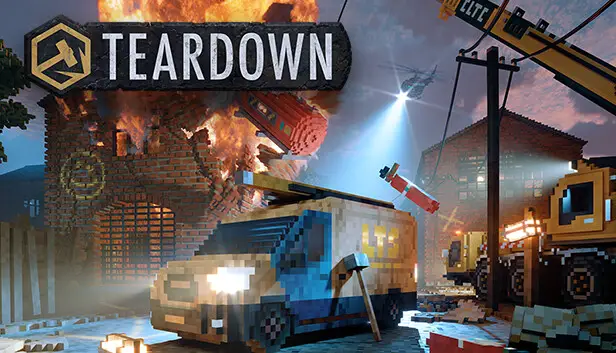 I think I've found some pretty good settings to run Teardown for around four or more hours on the steam deck. These setting aren't prefect and start to crumble when there's a lot going on but for most circumstances it works pretty well, maybe share your insight in the comments.
Settings changed in the Steam UI
Turn off framerate limiting and set the refresh rate to 40
Turn Half Rate Shading on
Turn the TDP limit to 10 watts
Turn the GPU Clock Frequency to 1100 MHz
Settings changed in the Options > Graphics tab
These settings don't look much different from the games default on the deck while keeping to that 4+ hours of gameplay.
Set render scale to 75%
Set render quality to Low (surprisingly doesn't make the game look terrible)
Set Vertical sync to Adaptive (this is why we set the refresh rate to 40)
That's everything we are sharing today for this Teardown guide. This guide was originally created and written by Juls07. In case we fail to update this guide, you can find the latest update by following this link.
If you believe that any of the content on this site violates your rights, including your intellectual property rights, please contact us immediately using our contact form.