Title: System Shock Remake
Release Date: May 30, 2023
Developer: Nightdive Studios
Publisher: Prime Matter
To assist you in obtaining the achievement, I have prepared a step-by-step guide that will lead you to the vending machine. Prior to exiting through the Security level door, which restricts access to the remaining sections of the station, I saved my progress. This allowed me to explore different areas and search for achievements. After thoroughly inspecting each vending machine in the Reactor, Medical, Research, Maintenance, Storage, and Flight Bay sections, I eventually discovered the vending machine containing the grenade.
Below is a concise visual reference to help you locate the vending machine on the Executive level.
Finding the Vending Machine with the Grenade
Map Location – Observe the player arrow: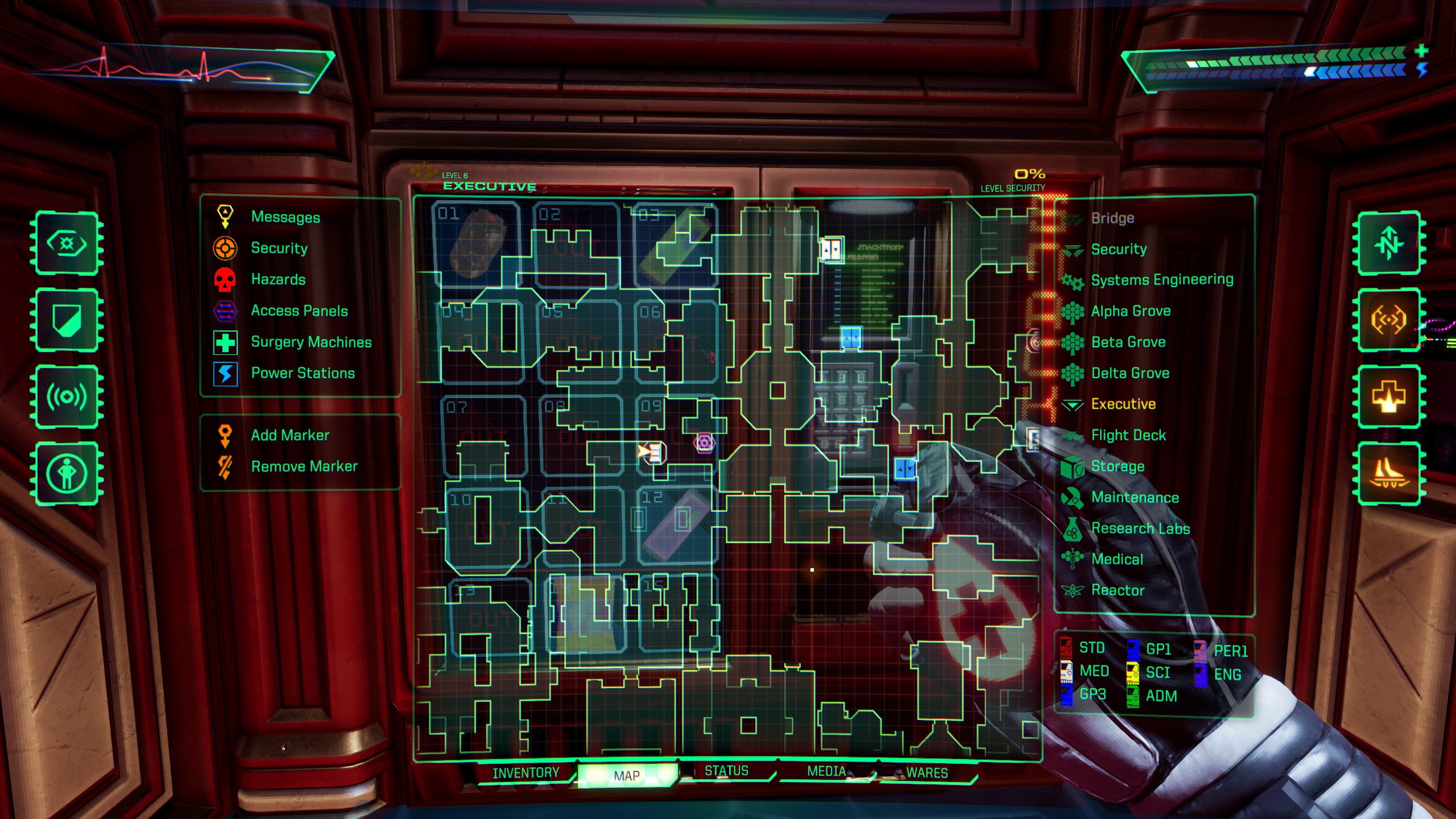 Starting from the square intersection on the Executive level, your objective is to locate the area characterized by two doors. Proceed by entering through the right door: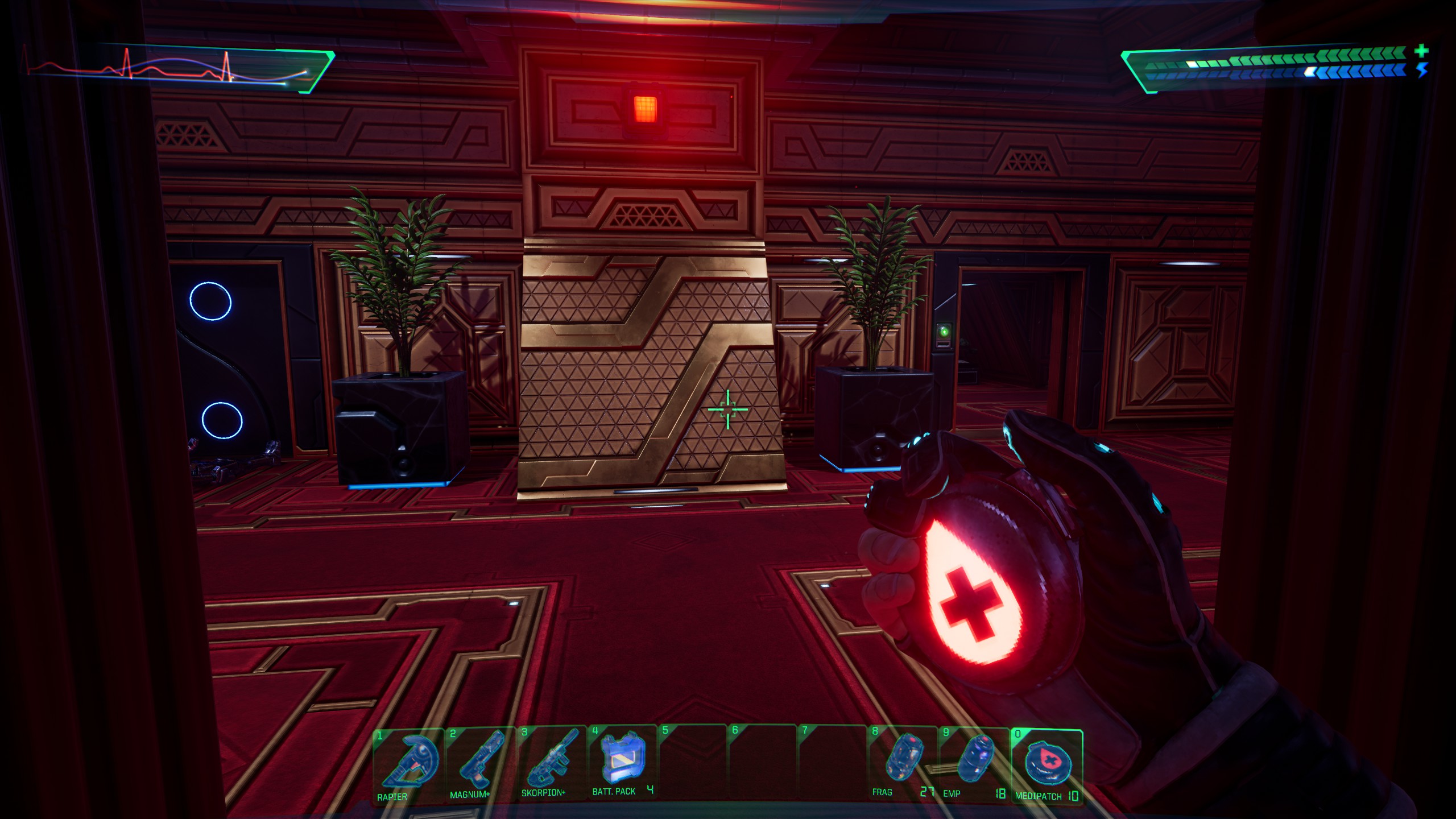 You'll end up in this room: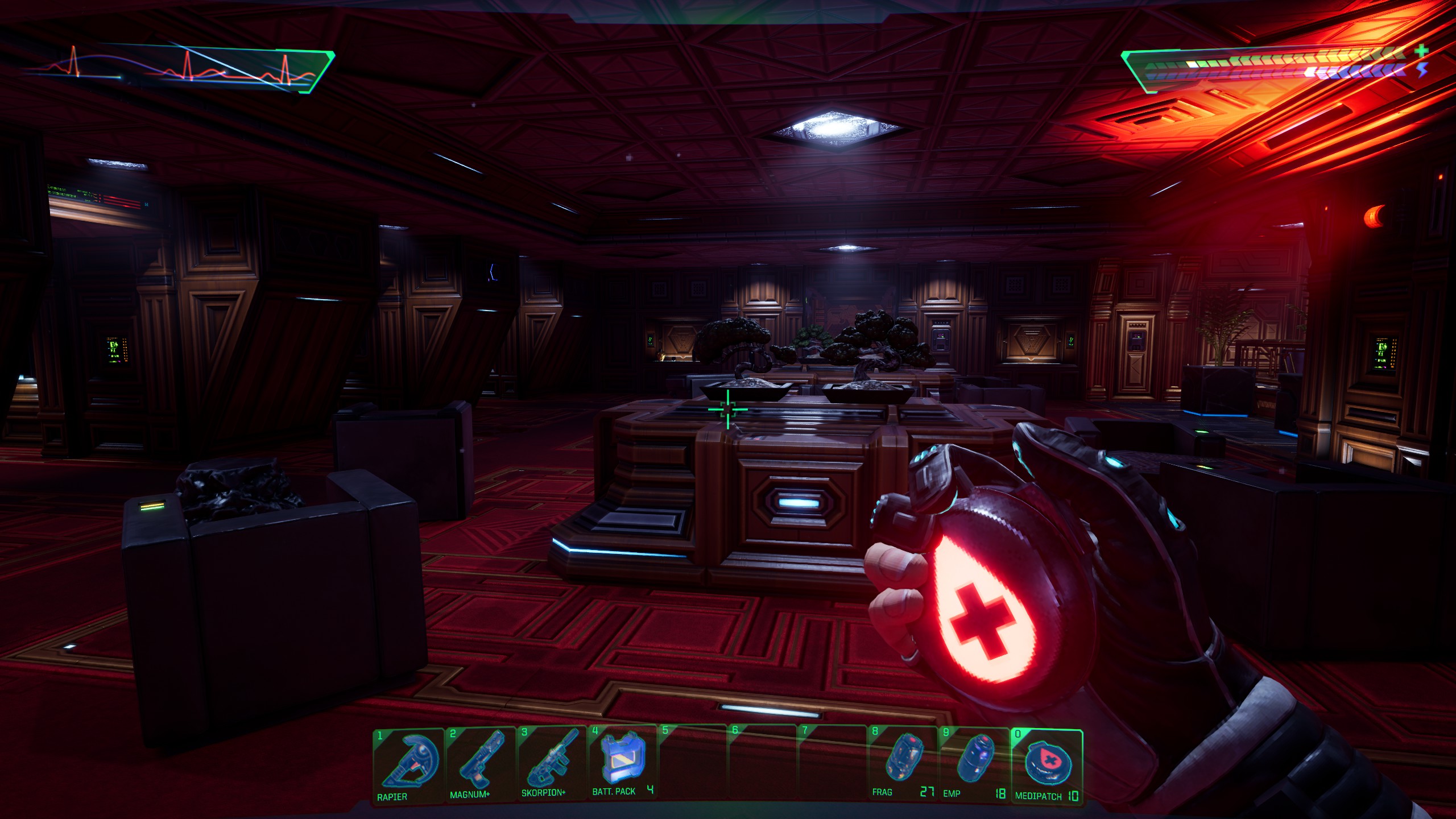 Upon reaching the opposite end, simply turn and direct your gaze towards the ATMs. In doing so, you will notice a SnackTron vending machine discreetly tucked away in the corner.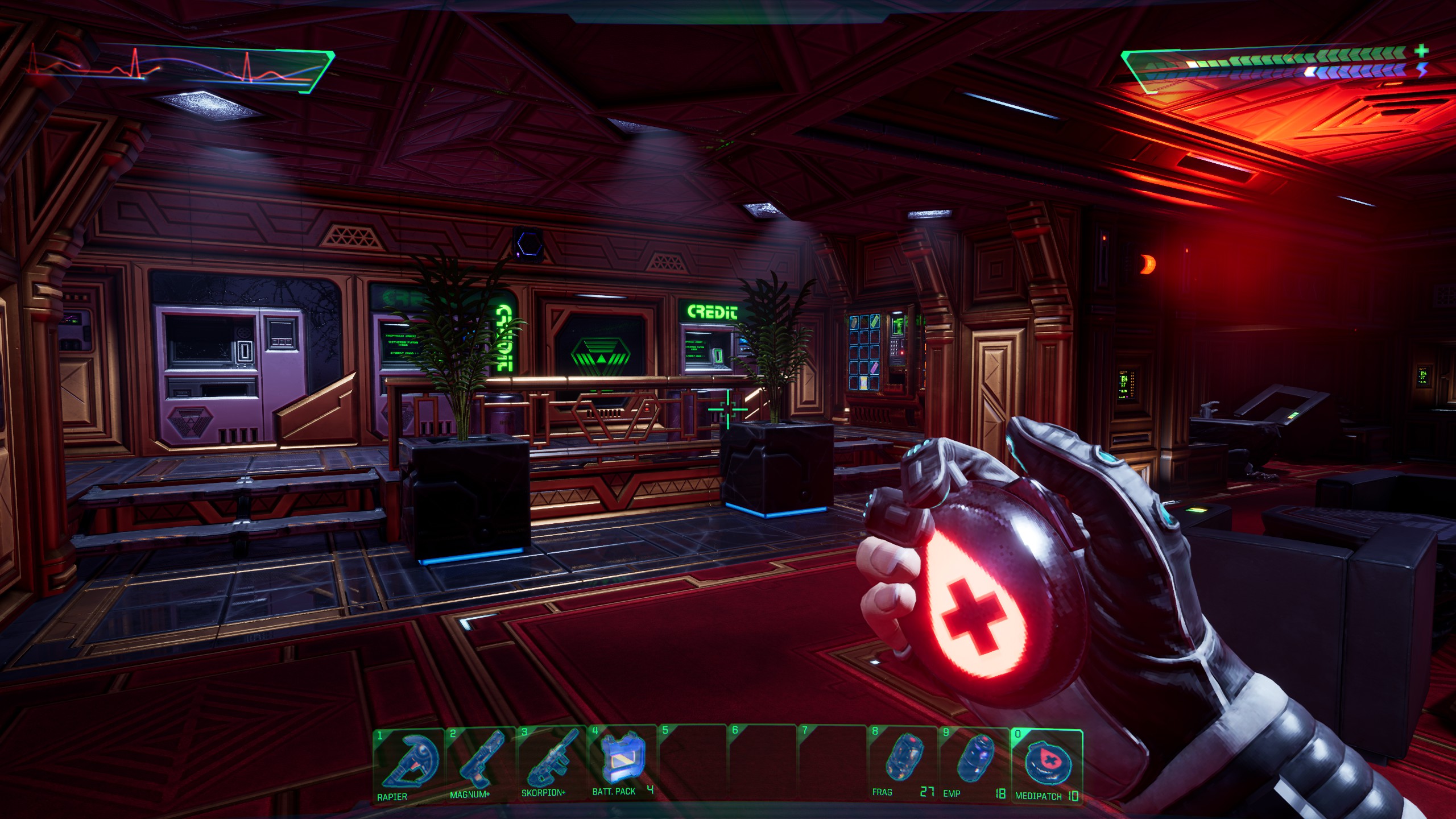 As you approach the vending machine, take note of the first option available, which is a grenade.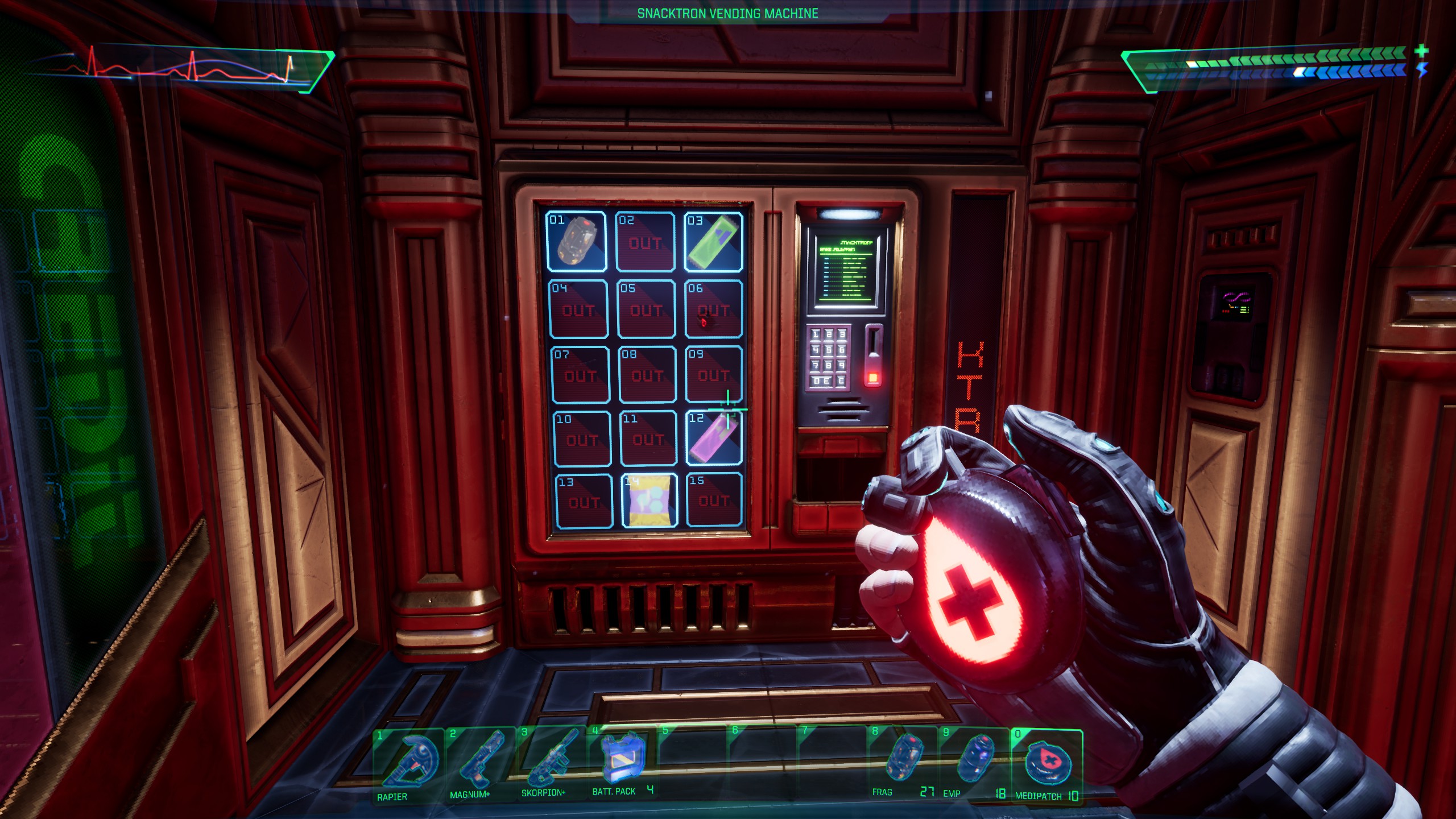 Upon selecting and purchasing the grenade, you will receive a message from Shodan.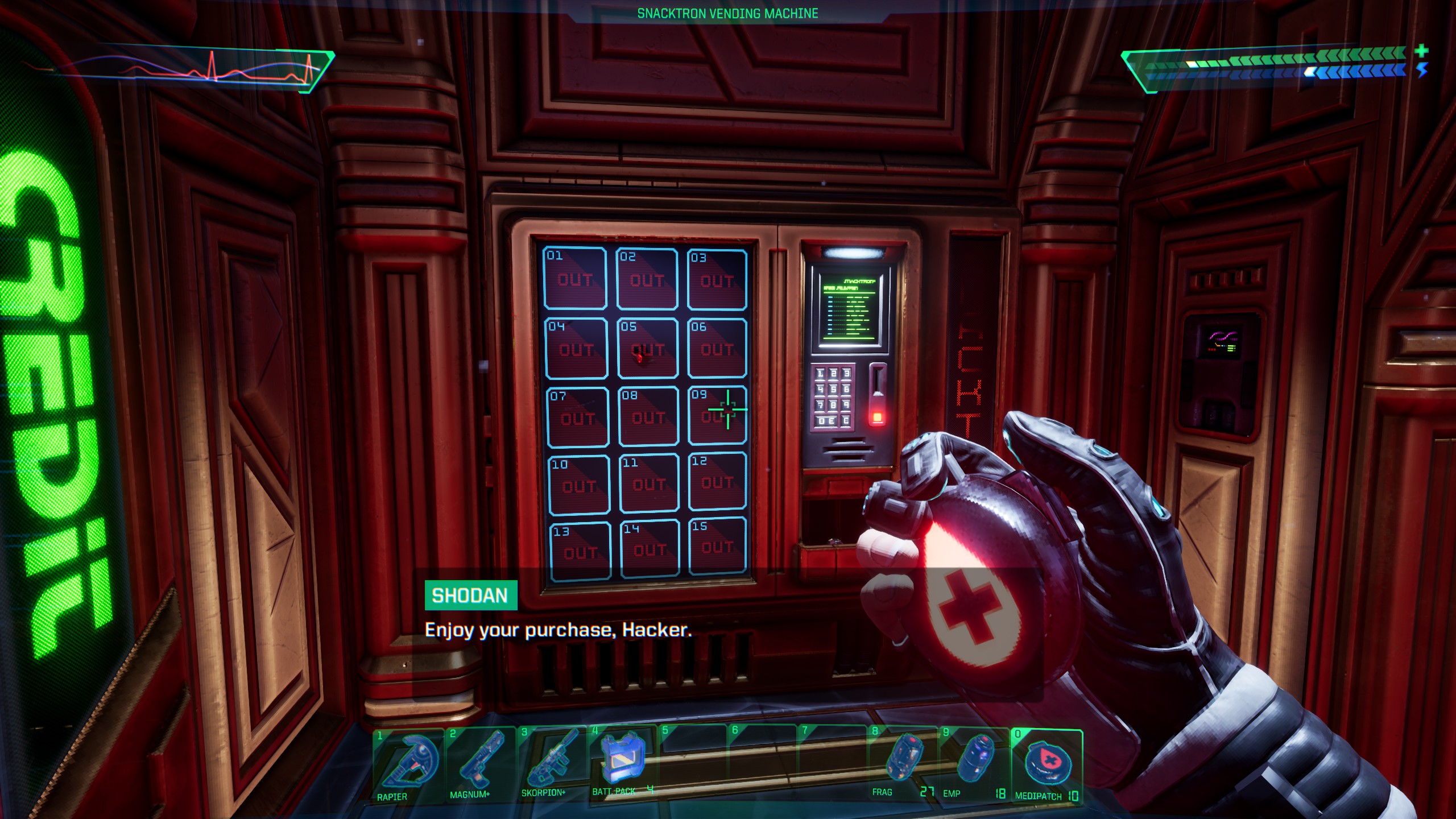 Caution: Activating the grenade will result in an explosion that will destroy the vending machine.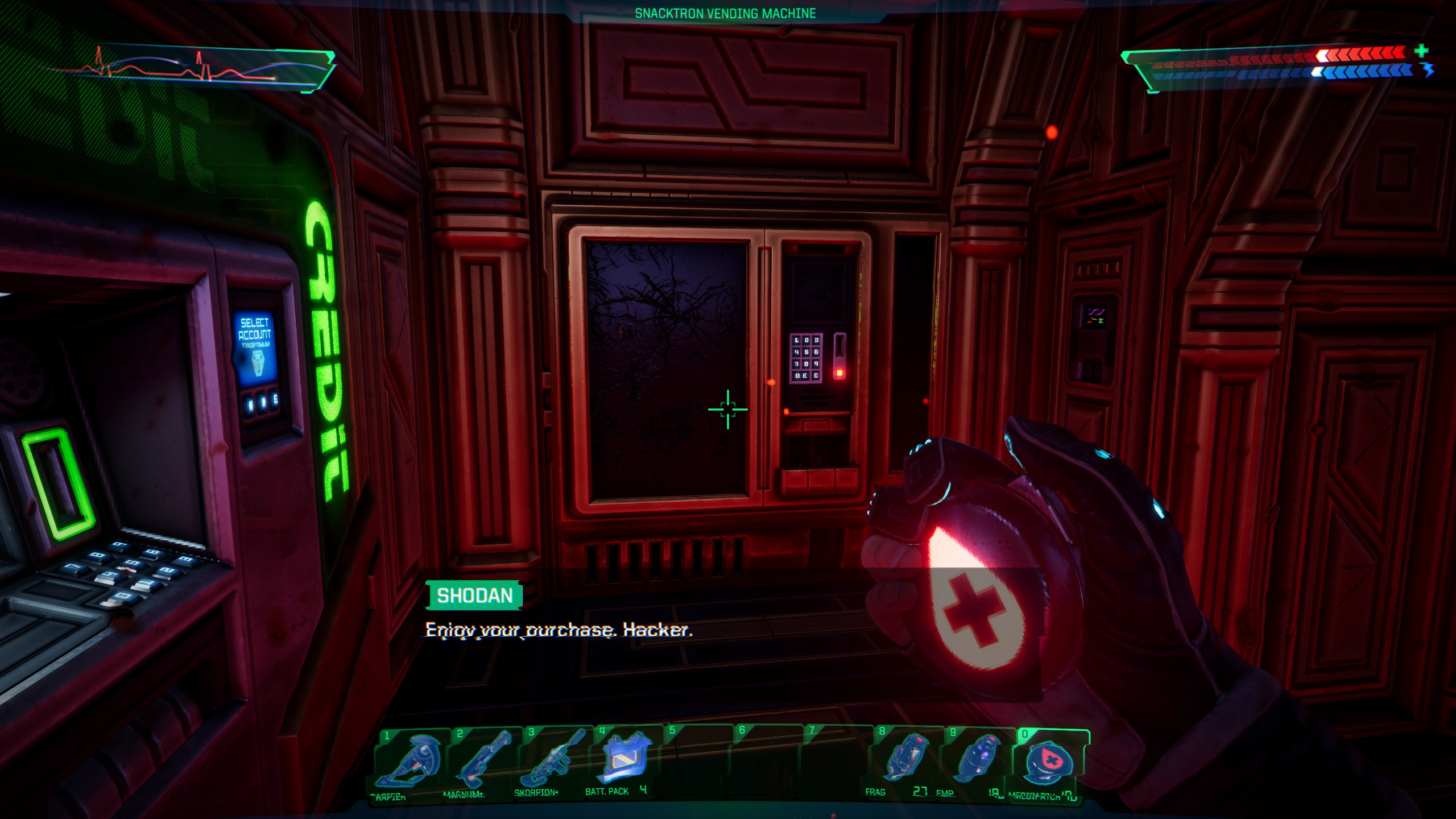 That's everything we are sharing today for this System Shock Remake guide. This guide was originally created and written by Lord Bennington. In case we fail to update this guide, you can find the latest update by following this link.
If you believe that any of the content on this site violates your rights, including your intellectual property rights, please contact us immediately using our contact form.