Title: Sunrider 4: The Captain's Return
Release Date: February 9, 2023
Developer: Love in Space
Publisher: Sekai Project
This guide is intended for individuals who have successfully played and finished the third installment of Sunrider, known as Liberation Day, and have come across the file named "game_cleared.dat."
Introduction
If you've observed the presence of a new file named "game_cleared.dat" in your Liberation Day folder within your SteamLibrary after completing the game, you'll be pleased to know that this file holds the key to unlocking several bonuses in the fourth installment of Sunrider, known as The Captain's Return. These bonuses become accessible once the player progresses to chapter 5 of the game and returns to the ship map screen.

The Steps to Follow
To enable this feature, several steps must be completed:
To enable this feature, follow these steps. First, locate the "game_cleared.dat" file. Next, copy and paste this file into the following directory
C:\Users\[Your Account]\AppData\Local\Sunrider_4_The_Captains_Return
It's important to note that for this folder to be visible, you must have launched the game at least once. Finally, ensure that you place the file directly into the specified directory and not within any of its subfolders, such as 'Localization' or 'saves'.

Following the previous steps, the next action required is to rename the file from "game_cleared.dat" to "game_cleared.txt". During this renaming process, you may encounter a notification asking if you are sure about changing the file extension. It's perfectly acceptable to confirm this change by selecting "yes" as long as you've chosen ".txt" as the new extension.

In case you encounter an issue where the file appears as "game_cleared" without the ".dat" extension when renaming it, you should take the following additional step. Navigate to Windows Folder Options, and under the "View" tab, make sure to uncheck the option that says 'hide extensions for known file types'. This will allow you to see and edit the complete file name, including the ".dat" extension.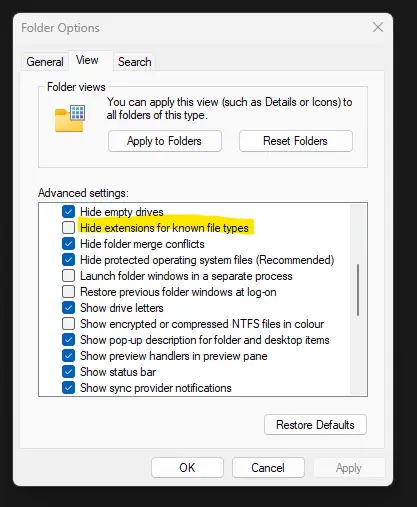 After completing the previous steps, if the game was running, you'll need to close it and then relaunch it for the changes to be applied. If the game was not running, you can proceed to run it as usual.
Notes
Important to mention is that to utilize this feature, you must have completed Liberation Day with the extended ending introduced in the Captain's Edition version (V3.00). Older versions of the save will not be compatible. You can verify the correct version of your save by checking the last line, which should read 'soladefinitelyprotect:' when viewed in a text editor. Additionally, be aware that user mods may add lines to this file. If you encounter any lines beyond the one mentioned earlier, you should remove them using a text editor before saving the file.
Unlocks
It's worth noting that the awards you receive are categorized into two types, and you'll obtain one of each based on the file you've used. This clarification is provided to help you understand the conditions met for each award you unlock. However, we would like to encourage you not to use this information to manipulate the file's contents. It's important to emphasize that the file itself is not essential for game balance or the overall game experience in Sunrider 4: The Captain's Return.
CREDITS AWARD
Having any form of game data = 500 credits.
Having a higher percentage of available Prince points than Moralist points = 500 credits.
Having more than 60 Prince points and completing these actions: killing the diplomats, covering up the massacre at Ongess, and sinking the Legion = 500 credits.
Please note that the credits award can stack up to a maximum of 1500 credits but has a minimum of 500 credits.
AFFECTION AWARD
Earning 14 or more Affection Points and 50 or more Prince Points = +1 Icari affection level.
Earning 19 or more Points OR choosing to reconcile with Ava at the end of Liberation Day = +1 Ava affection level.
Having a higher Moralist score than Prince score, earning 18 or more Points OR saving the diplomats AND telling the truth at Ongess = +1 Asaga affection level.
Having a higher Moralist score than Prince score, earning 8 or more Points with Chigara, and not putting Lynn into the cargo box at the end of Liberation Day = +1 Lynn affection level.
Having a higher Moralist score than Prince score, earning 9 or more Points, and telling Sola you'll protect her at the end of Liberation Day = +1 Sola affection level.
Having a higher Moralist score than Prince score, telling the truth at Ongess, taking Cosette Prisoner, and restoring the Havoc = +1 Cosette affection level.
If you qualify for more than one girl, the girl with the higher normalized affection score will receive your affection.
If you don't qualify for any girl but did not use the Wishall, Claude will grant you a pity affection point.
That's everything we are sharing today for this Sunrider 4: The Captain's Return guide. This guide was originally created and written by Nemjen. In case we fail to update this guide, you can find the latest update by following this link.
If you believe that any of the content on this site violates your rights, including your intellectual property rights, please contact us immediately using our contact form.