Title: Subnautica: Below Zero
Release Date:
Developer:
Publisher:
A guide to help you with custom music for Subnautica: Below Zero on the Steam Deck (and probably other devices that use proton).
Uploading custom music on Steam Deck
Go to the following directory:
/home/deck/.steam/steam/steamapps/compatdata/
(Hidden directories must be on to do this you can enable/disable it by pressing Ctrl + H or pressing the 3 stripes at the top right in top right and enabling show hidden files)
Here you will find multiple folders with random names.
Every folder is a different game to find the subnautica below zero folder you will need to check all the folders, you can do that by going to:
/FOLDER NAME/pfx/drive_c/users/steamuser/Music/
(For me it was 848450 but yours can be different)
If there is a folder called unknown worlds in the music folder then you found the right one. You can place your music in the subnautica folder that's in the Unknown Worlds folder.
If there isn't a folder called Unknown Worlds in the music folder then you need to try a different folder /compatdata/ directory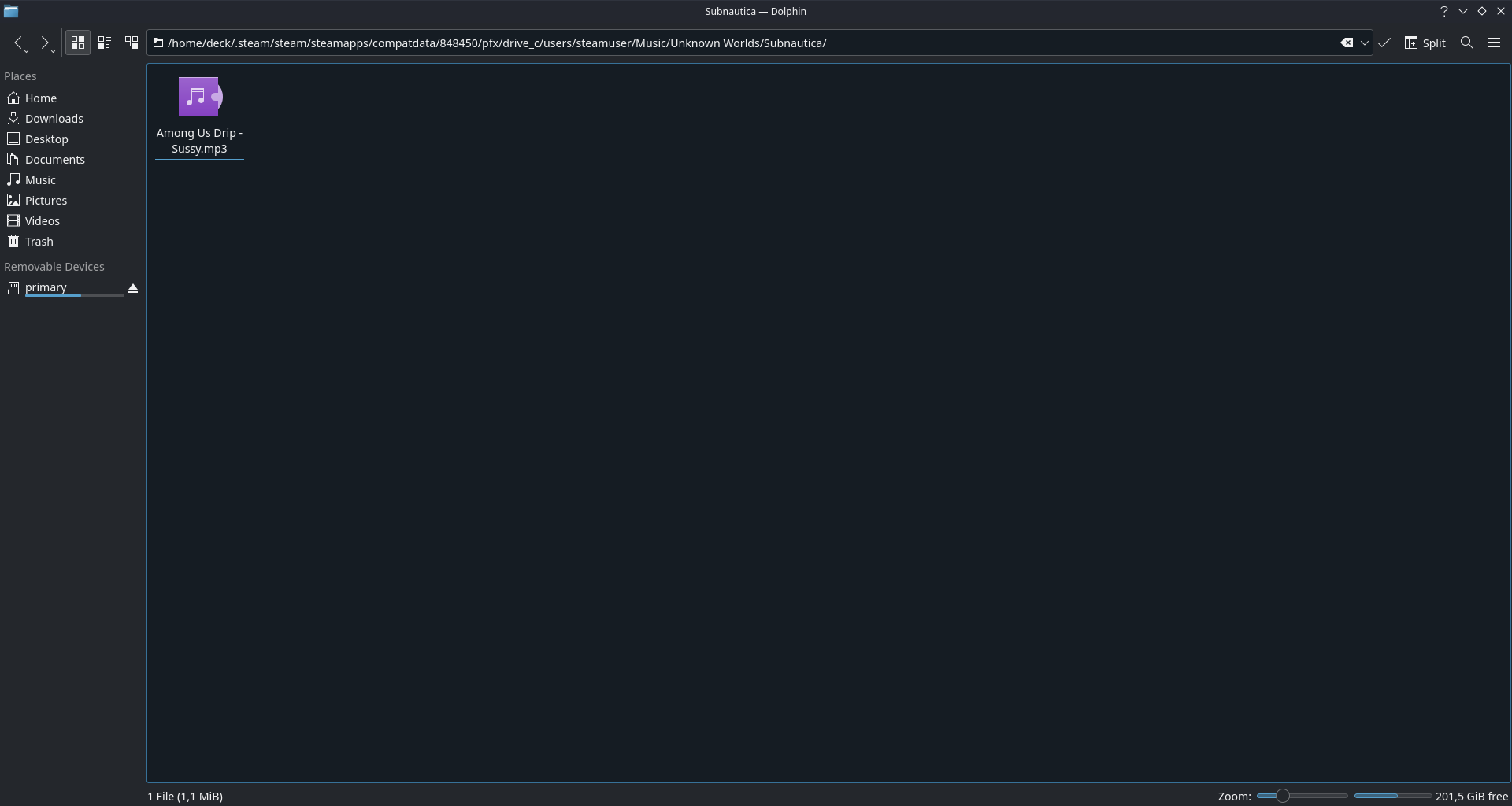 A shortcut to the steam deck music folder does not work.
That's everything we are sharing today for this Subnautica: Below Zero guide. This guide was originally created and written by Kay. In case we fail to update this guide, you can find the latest update by following this link.
If you believe that any of the content on this site violates your rights, including your intellectual property rights, please contact us immediately using our contact form.