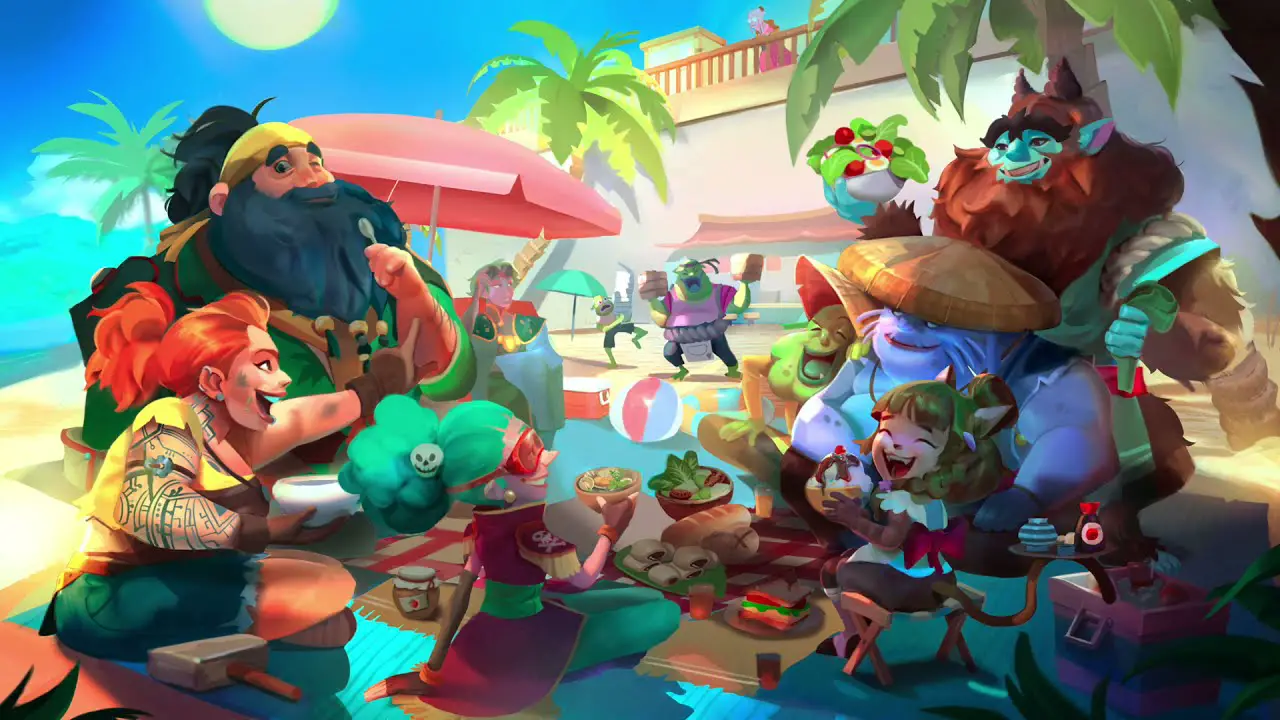 100% achievement guide for Stories of Mara.
Introduction
For the moment, this guide only covers the first chapter (the only one available as I am writing this guide). I will try to update it after each chapter comes out! You will need 3 different playthroughs to get all the achievements. More on that in the following section.
I also recommend playing Summer in Mara before Stories of Mara, since Stories takes place after Summer. Unless you don't care about spoilers.
Story Related Achievements
You do not need to do anything for these achievements but get through the story.
Prologue
Act One
Act Two
Act Three
Act Four
Act Five
Act Six
Act Seven
Act Eight – You should also get one of these three achievements, depending on your behavior.
A Great Friendship – Having a good relationship with Noho (not interrupting his stories), Onzo (help him repair his boat), and Mayo (find her and ask her about her feelings)
Bad neighbor – Not getting along with Noho, Onzo, and Mayo
Not so good friendship – Getting along with Noho, Onzo, and/or Mayo, but not all three of them
See the Optional tasks section for more information about Onzo and Mayo.
Models
You will get to build many models that you will give as gifts to other characters. You can only use each color once (at least until the end of Chapter 1). After selecting an option, Akaji will share some opinions and ask you to confirm your choice, which I think is nice. Other combinations might work, the achievements seem to be linked to the color specifically.
Litio: Build a frigate. Paint it red. Decorate it with pirate designs.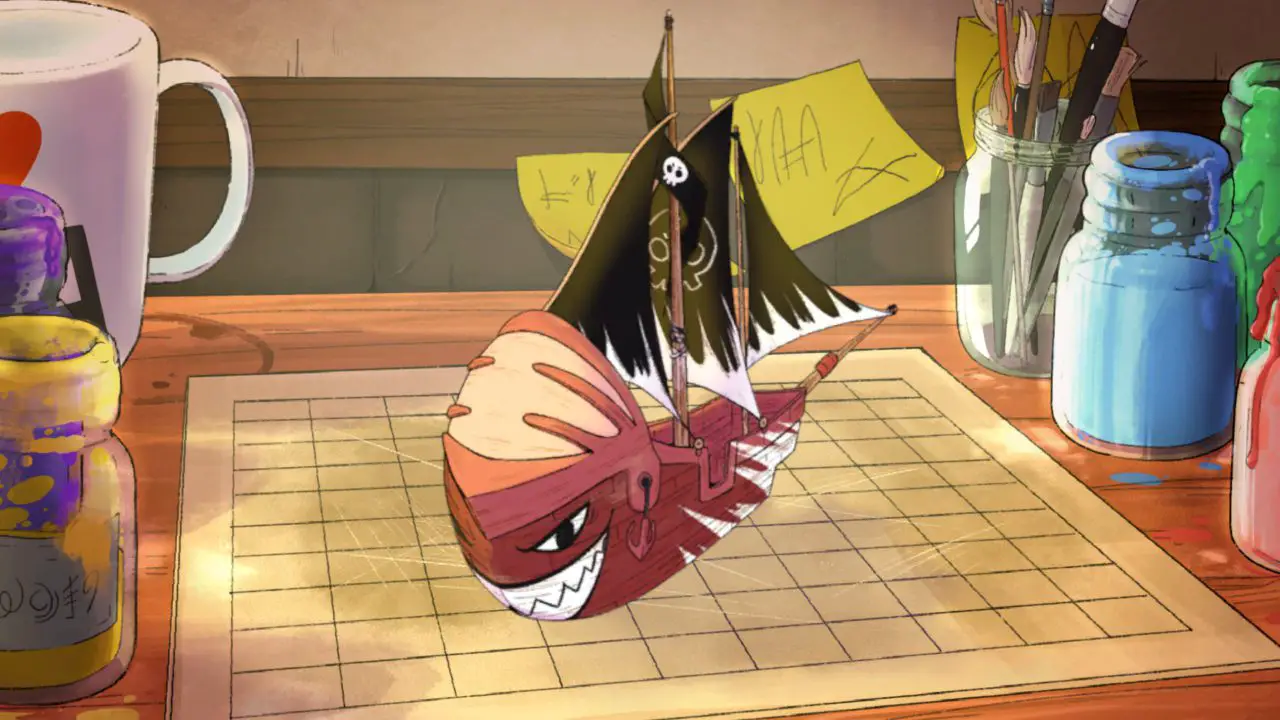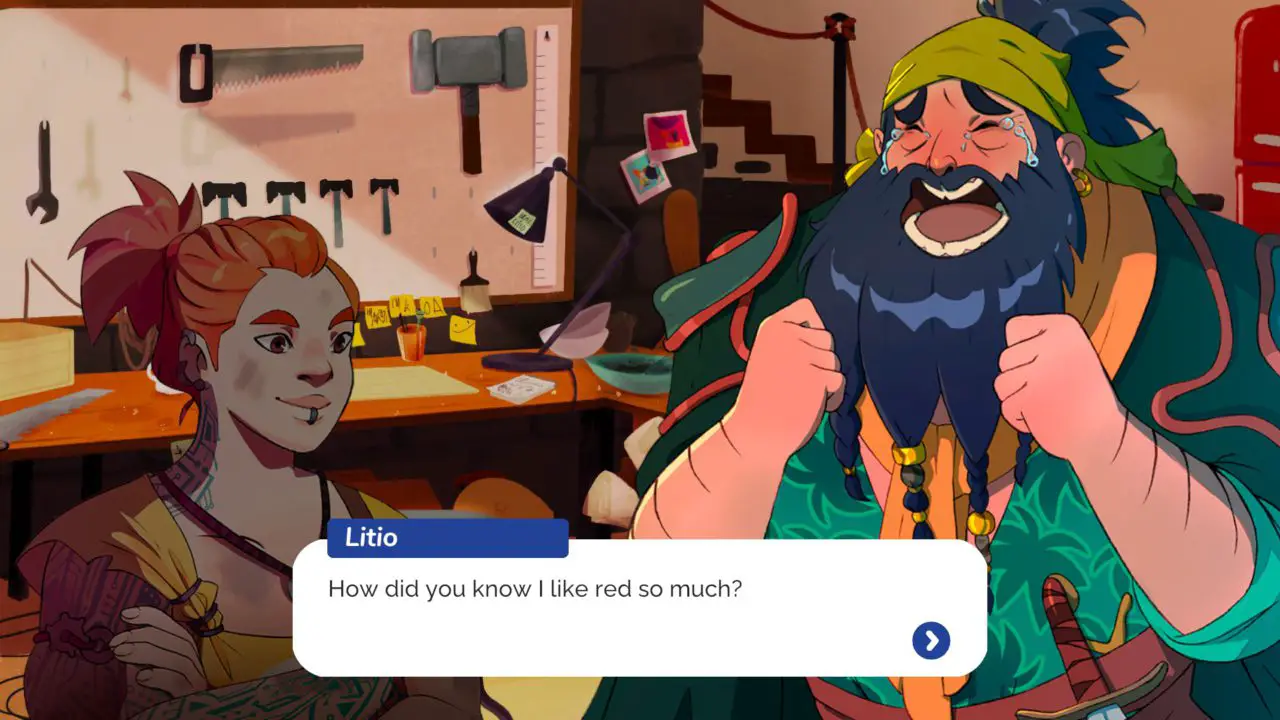 You will not get an achievement for this one, but I decided to include it anyway. Look at this happy man. How can you not ship him and Akaji after that?
Taka: Build a hobikisen (he will give you the blueprint for it). Paint it green. Traditional decoration.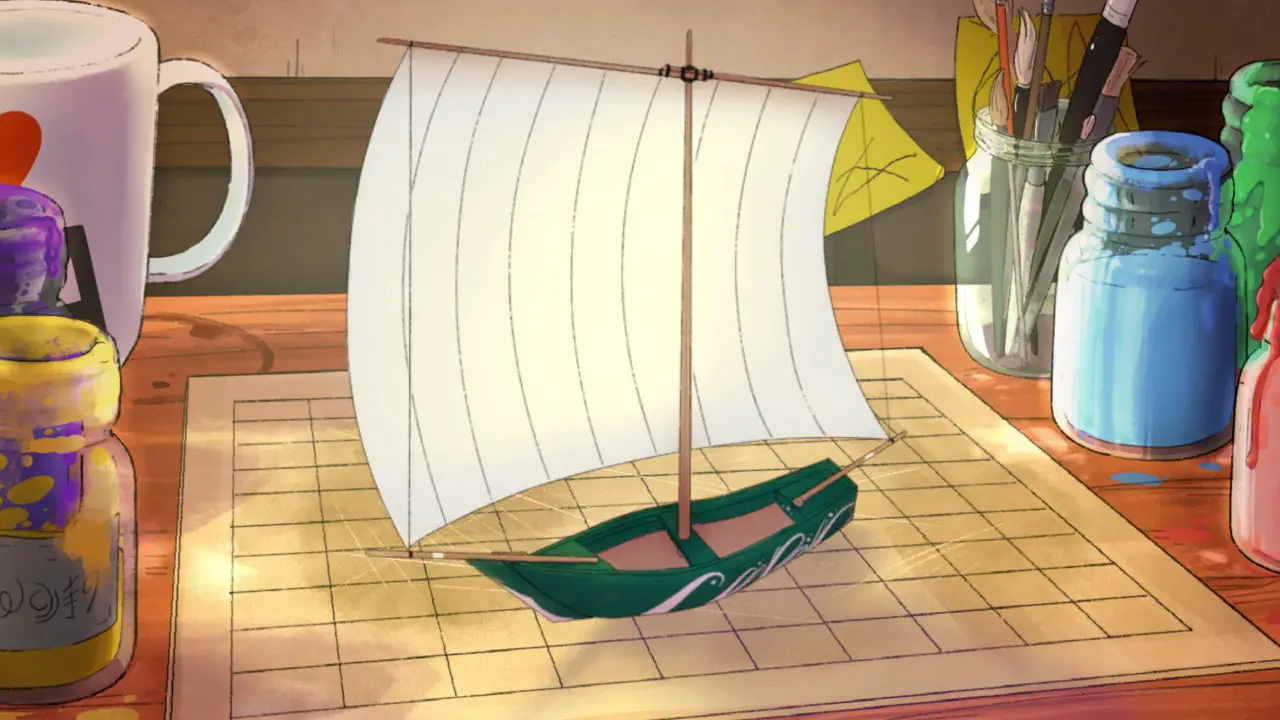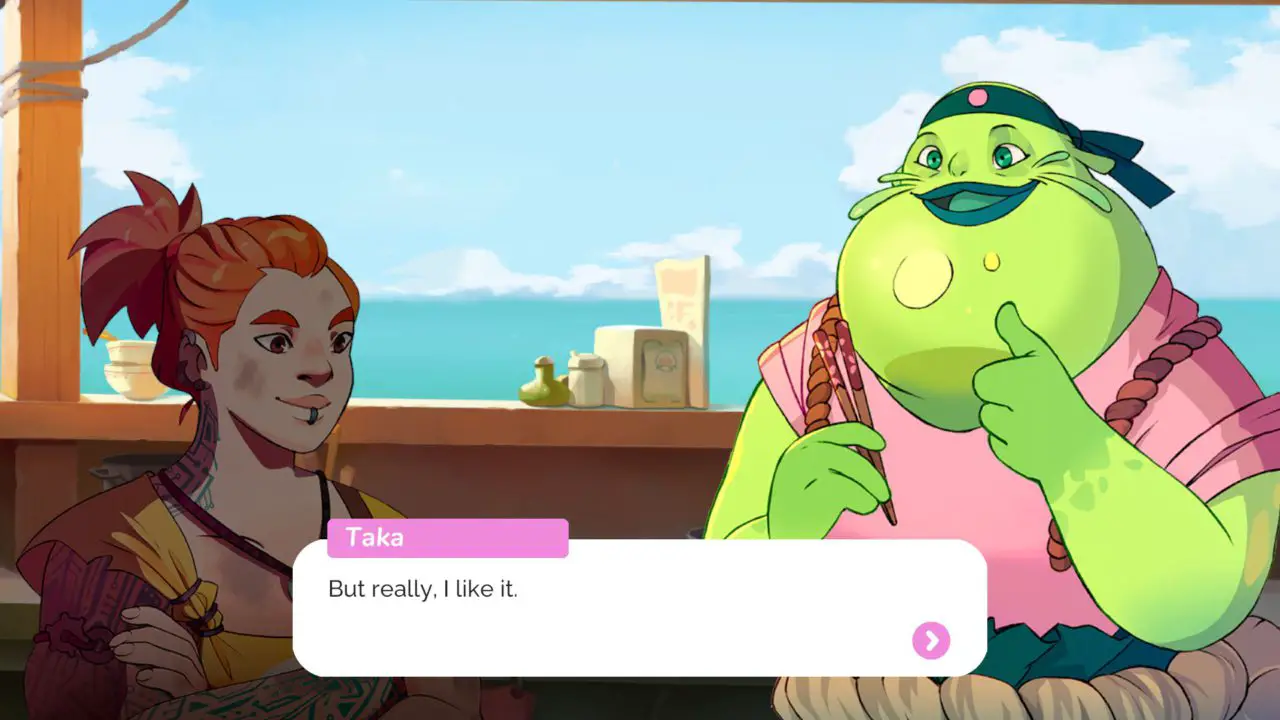 You will get the achievement called A boat for a great chef.
Saimi: Build a barge. Paint it purple. Decorate with shells.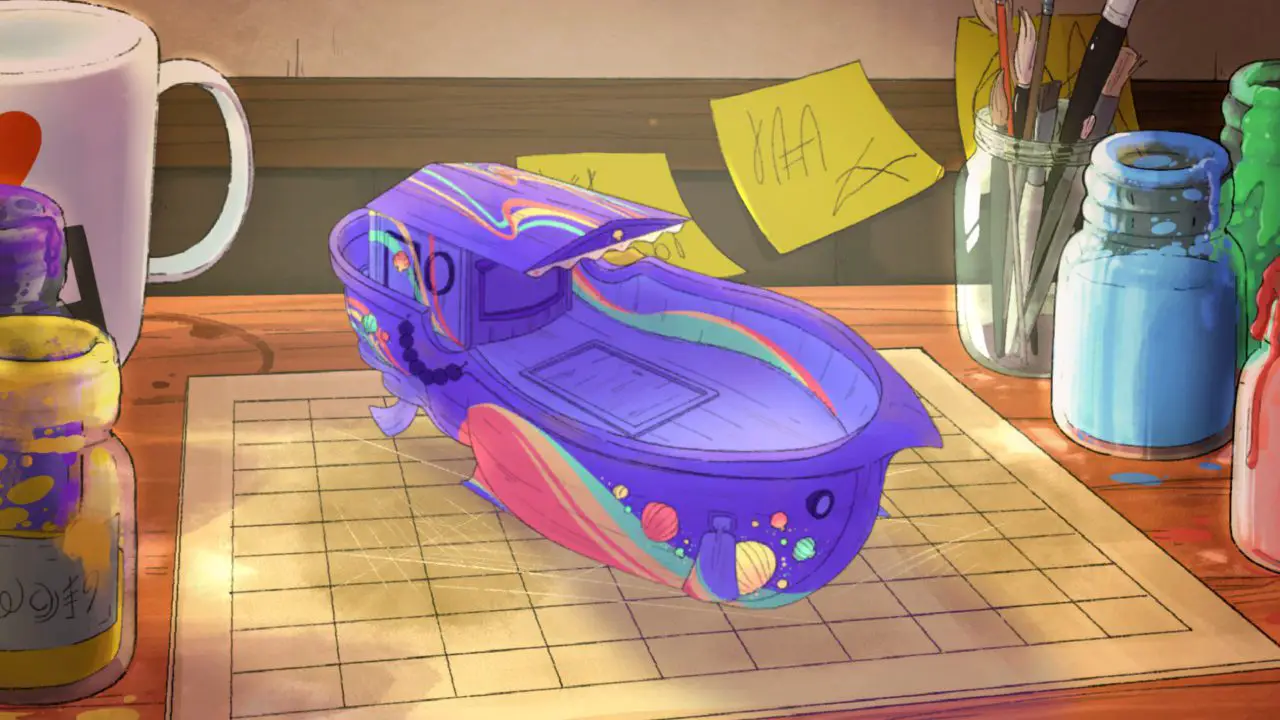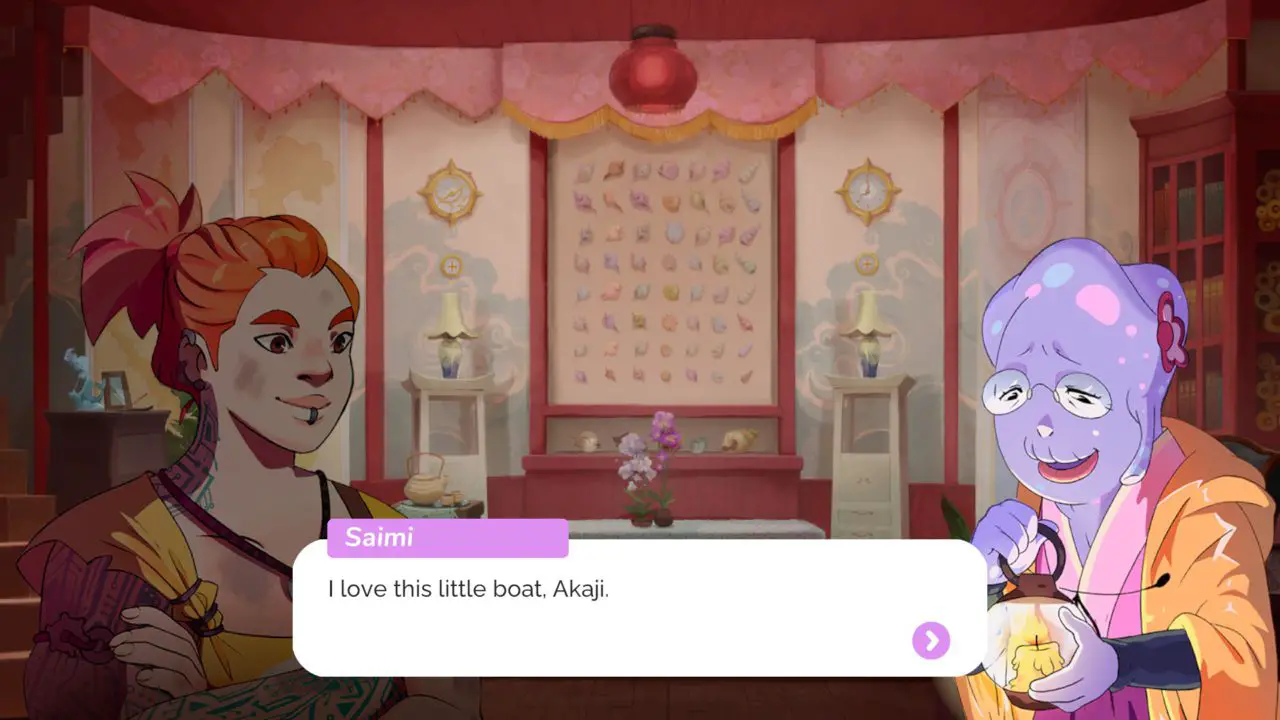 You will get the achievement called A boat for an old lady.
Aquila: Build a yacht. Paint it blue. No decoration.
He doesn't seem very happy about the model, but you'll get the achievement anyway.
You will get the achievement called A boat for an exiled elit.
The last model of Chapter 1: Make what you want. It doesn't seem to affect anything. I made a yellow paper boat.
Other Achievements
A boat for a kid – Help Noho and Caleb repair Koa's boat. You cannot do this and help Onzo with his boat, but this might be a bug.
A boat for Onzo – Help Onzo build his boat. After visiting the shipyard the first time, Akija will talk to Onzo. If you encourage him and tell him that he "won't have to do it alone", he will ask you to come to help him on the small beach later. You must go to the market, then go to the small beach. If you go to the shipyard, you must select the option that says you need the materials to help Onzo.
It feels like taking the scraps should allow you to complete the repairs on Koa's boat, but it doesn't work at the moment. An orange from them: Accept the orange offered by Blu when you visit the Temple.
A boat… for Mayo? – Visit Awan's restaurant after going to the Temple to see Blu. Offer him your help… it goes horribly wrong. He asks you to find Mayo. You can find her at the Market, but she flees. You'll find her on the small beach, but she'll run away again. You can finally find her in the shipyard and you grab her by the tail and confront her. Say you're sorry when she talks about her feelings. Go back to Awan's restaurant with her.
A nice gift – When you return to Saimi with the model, she will take you on a walk. Ask her if she comes here often, then say "you were going to say something", then stay silent ("…") and finally confess that you are worried about Koa. Get ready to get your heartstrings pulled. Return to the Lighthouse after talking to Aquila and she will give you a seashell.
At the moment, this achievement doesn't work.
That's everything we are sharing today for this Stories of Mara guide. This guide was originally created and written by Thia. In case we fail to update this guide, you can find the latest update by following this link.
If you believe that any of the content on this site violates your rights, including your intellectual property rights, please contact us immediately using our contact form.