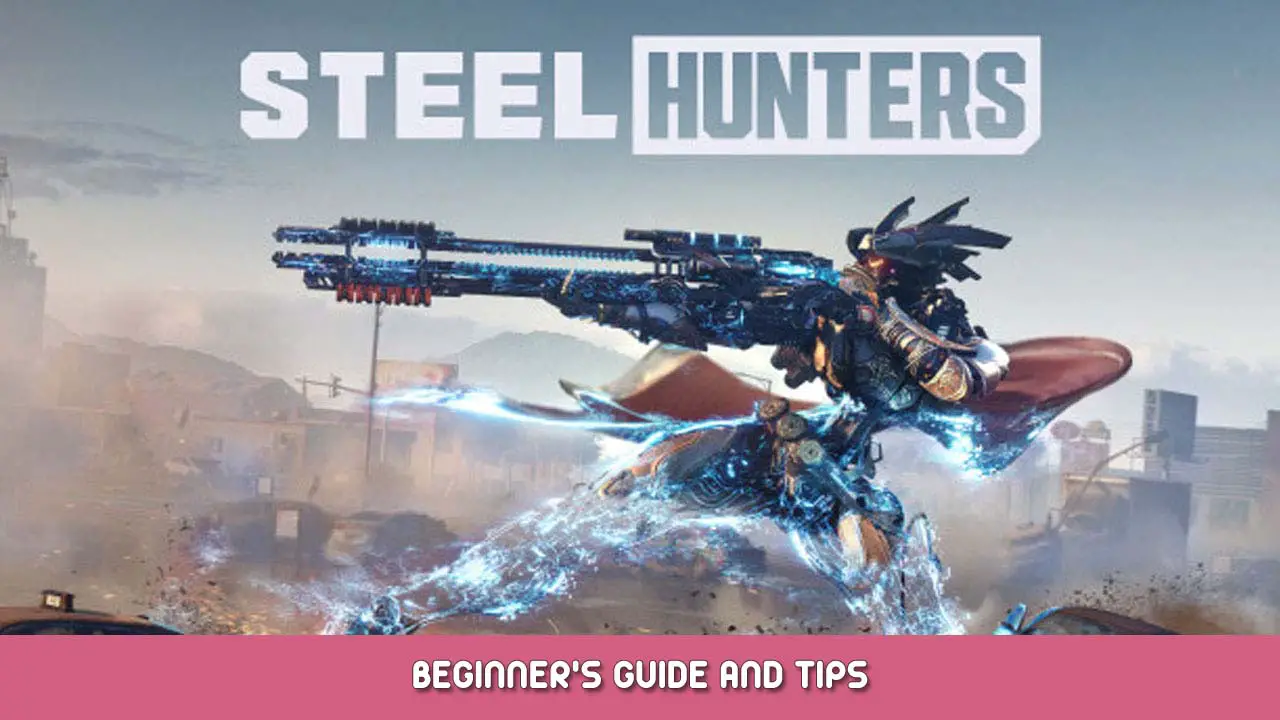 After you complete the Tutorial and play your first trial match against AI Hunters, you are ready to fight your first battles in the arena!
LAST STAND
Our main game mode is called "Last Stand" and features two maps: Maryland Heights and Crimson Ridge. They are chosen randomly when you are searching for match.
Last Stand is played in duo-squads, either against other players in PvP mode, or in Coop mode with another player versus the AI. You can switch between game modes by clicking the "Last Stand" button above "Play".
No matter which mode you prefer, each match follows the same set of rules:
There are six squads in each match.
Shortly after the match starts, each pair of squads is given an indicator for a green Lv2 Supply Pod, which contains valuable battle items. Proceed to the supply pod, destroy the drones and fight off the enemy squad to claim them.
In addition, Loot Crates of varying rarities (from Lv1 (white) to Lv4 (purple)) are hidden throughout the map. These serve as an additional way to get important battle items, and are very helpful if your squad didn't manage to secure the drop pod.
Once a set period of time has passed or two Lv2 Supply Pods were opened, two Hunting Ground zones are announced and activated:

These two zones are visible to every squad in the game. You can freely choose which one to go to, or even to search for Loot Crates instead.
In each Hunting Ground zone, powerful Rogue Drones are spawned.

These Rogue Drones are spawned in three waves.
Each wave lasts 45 seconds and contains one Rogue Drone.
Rogue Drones drop Energy and Enhancement Cores, with each wave increasing the quantity and quality. In Wave 2, Rogue Drones will drop special kits. If there is a Colossus kit present in the battle, the first Wave 2 Rogue Drone to be destroyed will always drop it.
All squads can see the exact spawn location of the Rogue Drones on their map.

Once four Rogue Drones were destroyed or all Rogue Drone waves were spawned, the Extraction Zone is announced.

To win the match: Capture and hold the Extraction Zone until the timer expires, or destroy all other squads.
If the Extraction Zone is captured from another team (flipped), the timer is extended by 20 seconds.
If a Colossus Kit is activated while the Extraction Zone is active, the timer is extended by 60 seconds.
Steel Hunters: Road to Victory
ACTIVE SPECTATOR
If your Hunter is destroyed, your fight isn't over so long as your squad mate is alive! You can respawn and even help your ally while you're spectating. This section of the guide will walk you through the process.
How to support your squad mate:
If you are eliminated, you become an Active Spectator with your camera locked on your team mate.
At the bottom of your screen three cards will be displayed, outlining the available boosts you can give your squadmate.
Activate your chosen boost with 1, 2 or 3.
After a cooldown, three new cards will be displayed.
The initial selection of cards is always the same, subsequent cards are randomized. If you do not like the available cards, press R to re-roll them with a decreased cooldown.
Communicate with your team mate and coordinate when to use boost for full effect.
How to respawn:
If you are eliminated, you have a cooldown until you can respawn, shown at the top of your screen.
Your squad mate can reduce the cooldown by destroying drones, destroying Hunters or activating their Respawn Booster with 2.

Note: The cooldown timer and respawn button are frozen for a short time whenever your squad mate takes damage.

Hold E to respawn when the cooldown reaches 0.
Following your respawn, you will be immune to damage for a short amount of time and unable to fire, attack, dash or use abilities apart from the Repair Kit. Use this time to pick up Repair Kits, heal up and find cover from your enemies!
Active Spectator
That's everything we are sharing today for this Steel Hunters guide. This guide was originally created and written by uncata_13. In case we fail to update this guide, you can find the latest update by following this link.
If you believe that any of the content on this site violates your rights, including your intellectual property rights, please contact us immediately using our contact form.