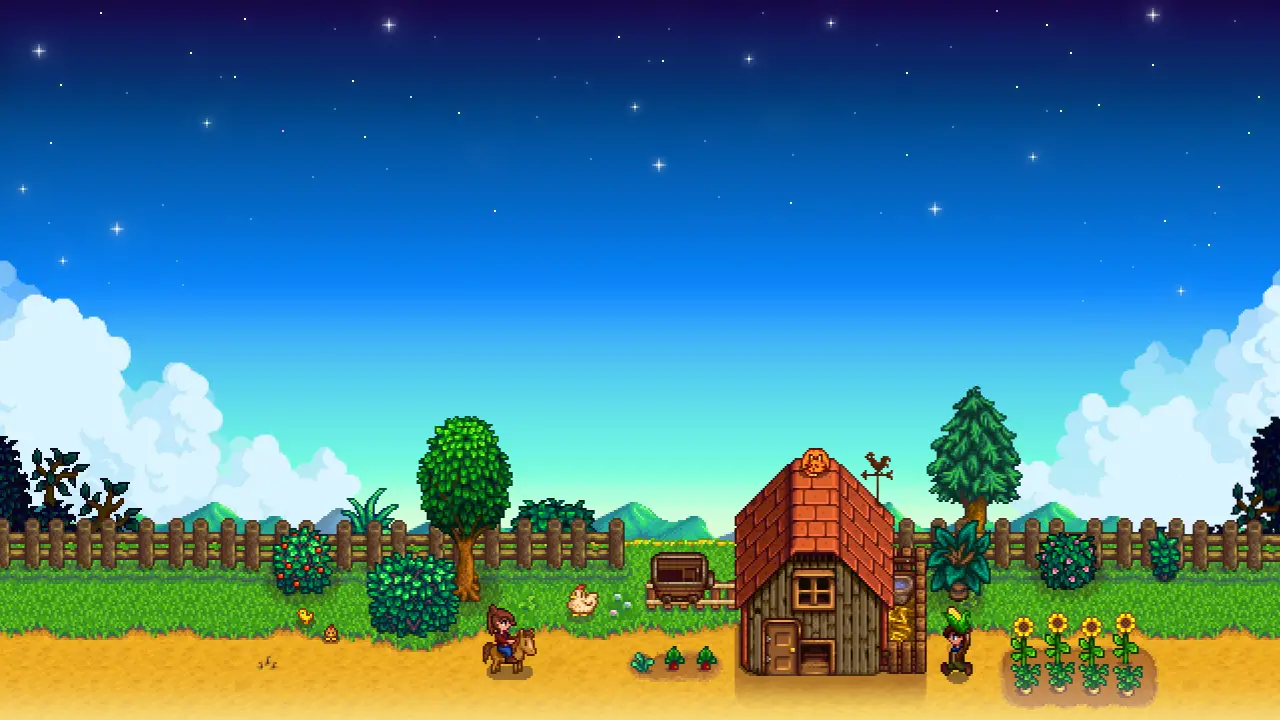 A guide on where to fish and when to complete the collection as soon as possible. The locations are in the order they are based on the difficulty of the fish, as it starts with the easier fish to give you time to level up for the harder ones. All fish that can be caught in any weather I have put into sunny days as they are more common, but some can be caught on rainy days too, just wanted to simplify it!
Many of the fish in Spring can also be caught in later seasons if they are missed, but it's much simpler to just try and get them all asap to focus on the more difficult ones later on. This is only doable in year 1 if the legendary fish can be caught by the end of Spring.
Spring
Sunny day 1: River
Chub > Bundle
Smallmouth bass
Before 7pm: Sunfish > Bundle + Meal
After 6pm: Bream > Bundle + Meal
Sunny day 2: Ocean
Before 11 am OR After 7 pm: Halibut
Before 7pm: Sardine > Bundle + Meal
Before 8pm: Flounder > Meal
Anchovy
Herring
Sunny day 3: Mountain lake
Carp > Bundle + Meal
Bullhead > Bundle
Before 7pm: Largemouth bass > Bundle + Meal
Rainy day: Begin at the river
6 am onwards: Catfish > Bundle
9 am onwards: Shad > Bundle
4 pm onwards: Move to beach, eel > Bundle + Meal
If level 7 reached:
Eat Dish O' The Sea
Legendary fish from the central island of Mountain lake (shown below)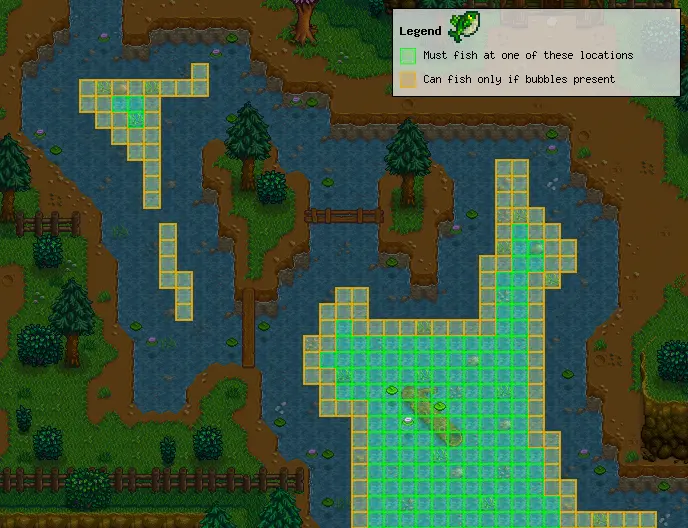 Summer
Sunny day 1: Forest river
Before 7 pm: Rainbow trout
Before 7 pm: Dorado
Pike
Sunny day 2: Mountain lake
Before 7 pm: Sturgeon > Bundle
Sunny day 3: Ocean
Before 1 pm: Octopus
Before 2 pm: Tilapia > Bundle
12 to 4 pm: Pufferfish > Bundle
Before 7 pm: Tuna > Bundle + Meal
Before 7 pm: Red mullet
After 6 pm: Super cucumber
Rainy day: Ocean
Before 7pm: Red snapper > Bundle
If level 5 reached:
Right side pier of beach: Crimsonfish
Fall
Sunny day 1: Ocean
Before 11 am OR after 6 pm: Albacore
Before 7pm: Sea cucumber > Meal
Sunny day 2: Forest pond
After 10pm: Midnight carp > Meal
Rainy day: Town river
After 12 midday: Walleye > Bundle
Before 7 pm: Salmon > Meal
Before 7 pm: Tiger trout > Bundle
If level 3:
Angler, town river bridge, as shown below: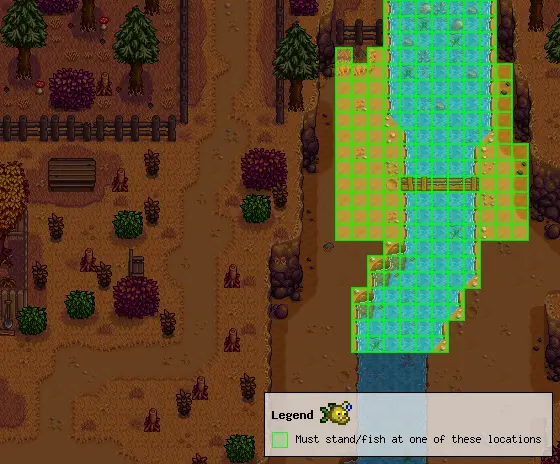 Winter
Day 1: River
Day 2: Ocean
If level 6:
Glacierfish, an island in Cindersnap forest, as shown below: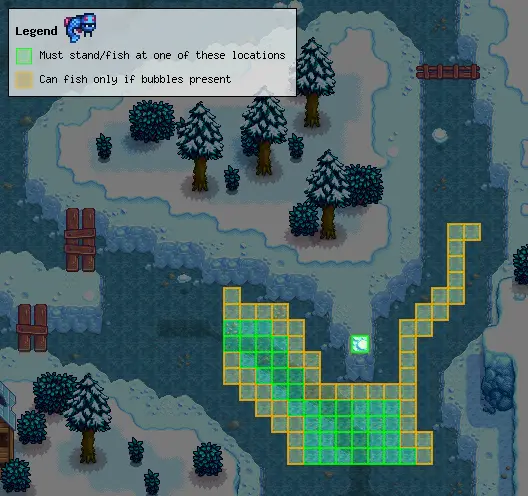 Other Fishes
Ocean crabpot:
Lobster
Crab
Cockle
Mussel
Shrimp
Oyster
Farm crabpot:
Crayfish
Periwinkle
Snail
Secret Woods:
Desert:
Before 10pm: Sandfish > Bundle
Before 10pm: Scorpion carp
Sewers:
Mutant carp
In mutant bug lair: Slimejack
Mines:
Ghostfish (level 20, 60) > Bundle
Stonefish (level 20)
Ice Pip (level 60)
Lava eel (level 100)
Night Market:
Midnight squid
Spookfish
Blobfish > Remixed bundle
Witch's Swamp:
Ginger Island:
Ocean: Lionfish
North and West: Blue discus
Pirate cove: Stingray
That's everything we are sharing today for this Stardew Valley guide. This guide was originally created and written by annie. In case we fail to update this guide, you can find the latest update by following this link.
If you believe that any of the content on this site violates your rights, including your intellectual property rights, please contact us immediately using our contact form.