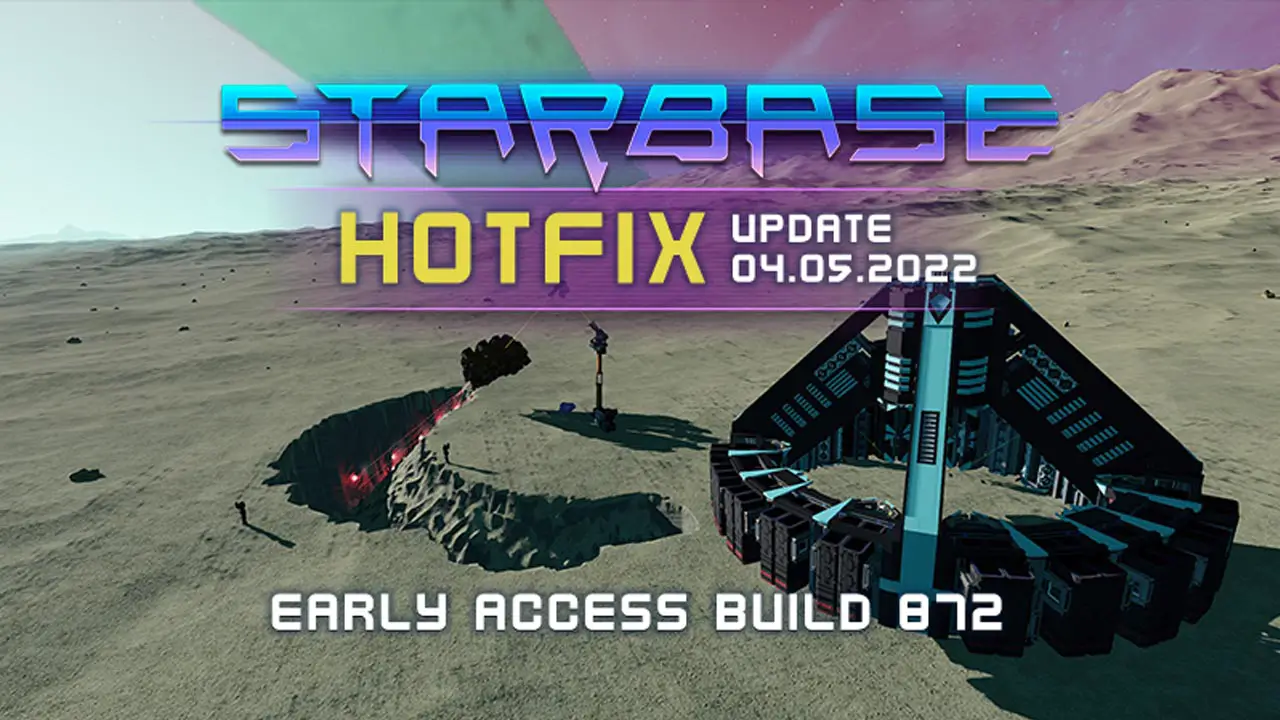 Starbase developer has just rolled out a new update for the game. The new patch for Starbase is now available for download and players are highly encouraged to get this patch to enhance the overall gaming experience.
According to the official changelog, the new patch for Starbase has addressed some of the issues that have been reported since the last update. Several bugs and glitches have also been fixed, along with the under the hood performance and stability upgrades.
To learn more about this Starbase patch, check out the full release notes below.
Crafting and research
Added Minigun to research/crafting
Fixed an issue where certain Station/Capital Ship devices such as Supply Conduit modules still had Targium material in their crafting requirements
Fixed Sentinel Rifle node missing plating requirement
Devices
Fixed an issue where reconstruction machines did not unlink properly when resigning a station
Gameplay
Fixed an issue where the game crashed when quickly toggling the flashlight after entering the game
Ship Designer
Fixed an issue where it was possible to place overlapping weld blocks
Fixed an issue where weld blocks were unselectable after loading a blueprint
Fixed an issue that allowed placing weld blocks in a way that would not connect two or more objects (it was possible to place them anywhere on a single object)
Ship shops
Updated the shop descriptions of the player-made ships Blood Hound V4 Auto and Blood Hound V4 Plasma
Weapons
Sentinel Rifle RPM changed from 706 to 700
Reduced Arclighter projectile energy from 500 to 250 per projectile
Known Issues
The new warp gate connection gates may not show the warp option in the entire gate's area, requiring moving around to get the option to show
We track every notable build on Steam and we do our best to publish every details of these newly released updates for educational purposes.