Title: STAR WARS Jedi: Survivor
Release Date: April 28, 2023
Developer: Respawn
Publisher: Electronic Arts
This guide will demonstrate how to locate a hidden cave that contains an exciting surprise—the Drawing Room Easter Egg!
How to Find the Drawing Room Easter Egg
Discover the location of the secret cave in Koboh
Watch some Battle Droids creating some funny drawings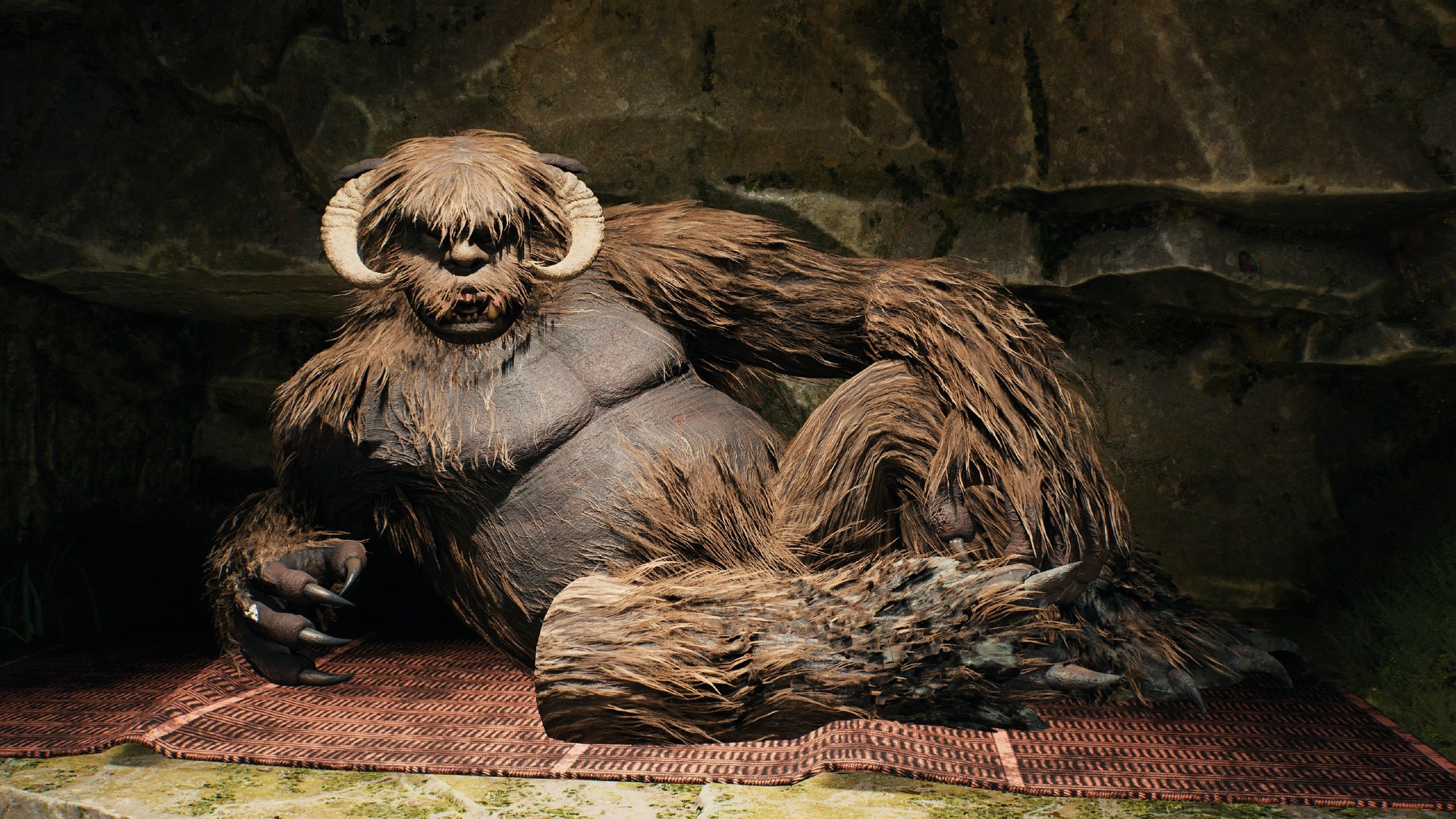 Find the Cave Entrance in Harvest Ridge
Location on Holomap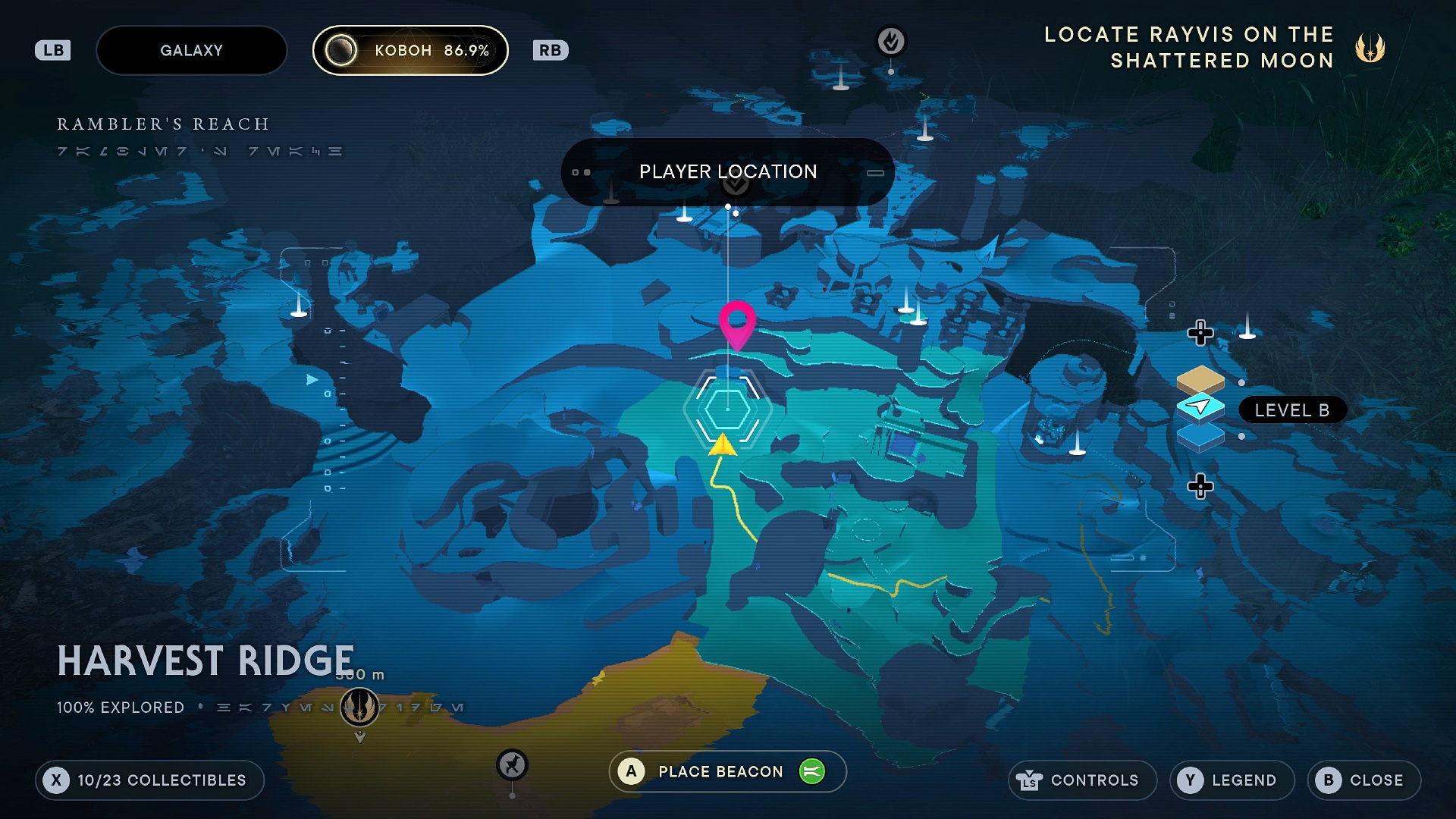 Proceed with caution as you venture inside; within, you may encounter a mythical creature. You have the choice to either overcome it in battle or navigate around it.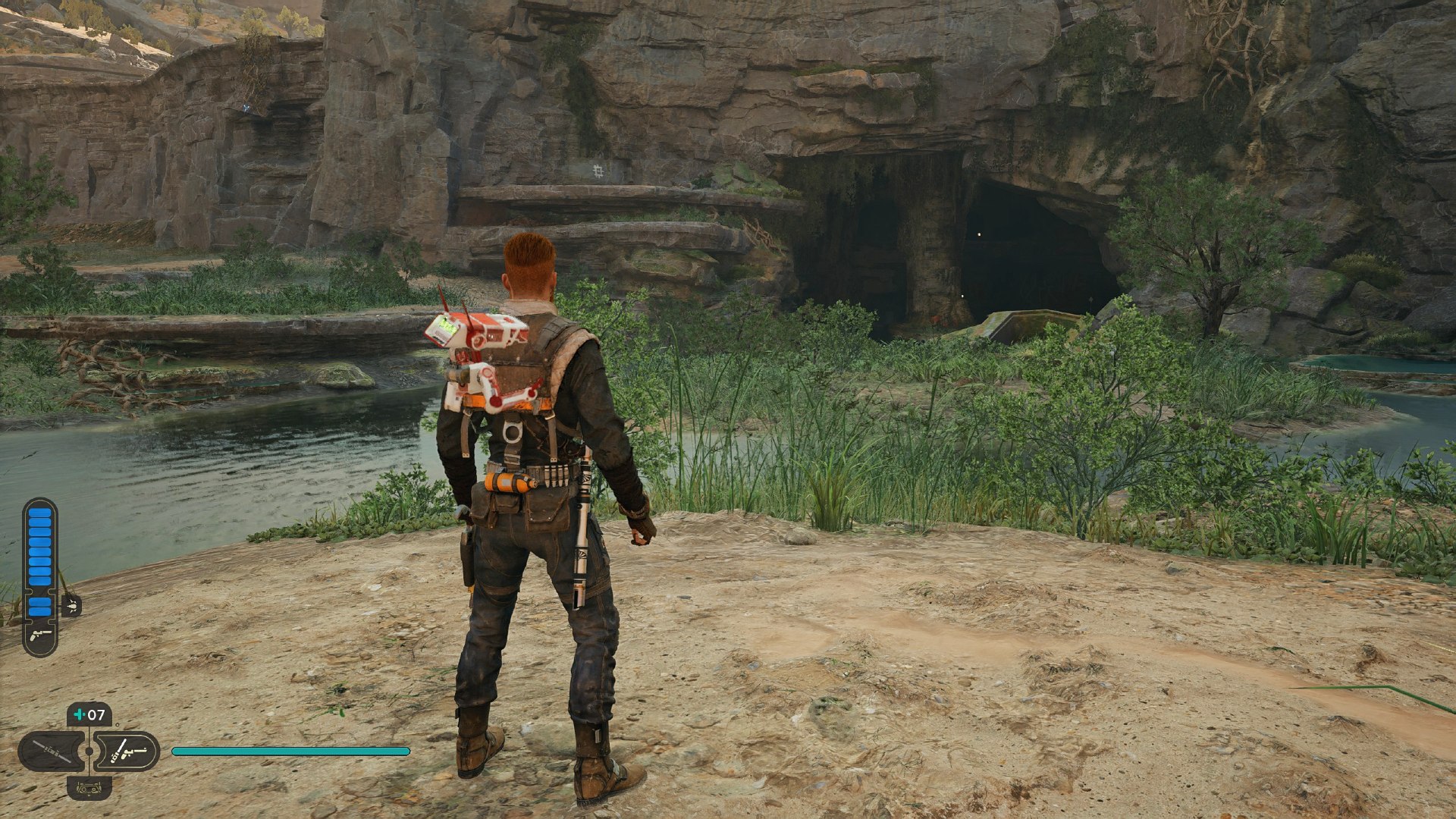 Ascend the vines situated on a pillar positioned at the heart of the cave.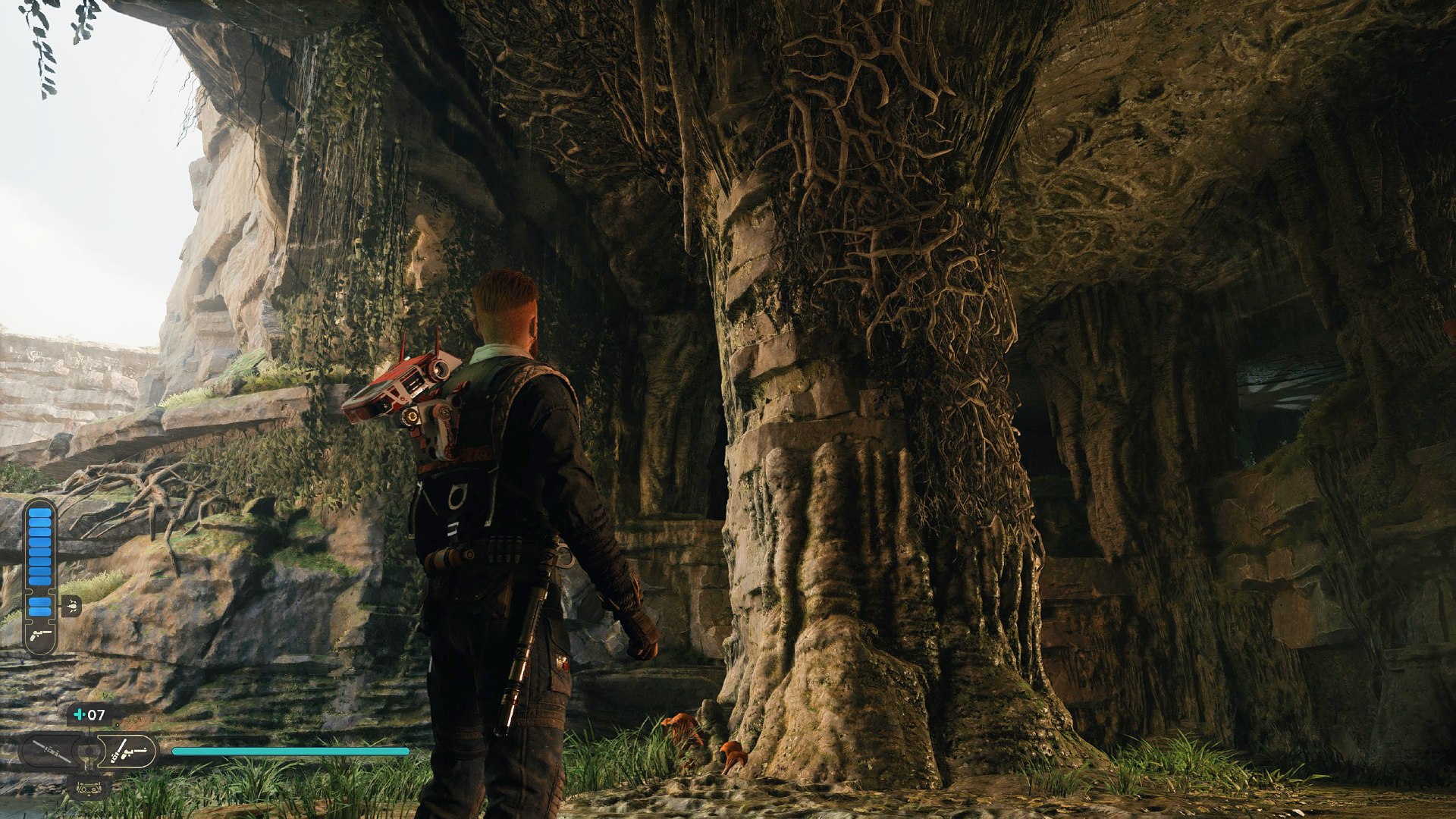 Make your way upwards, passing through the ceiling, until you arrive at a corridor illuminated by a guiding light.
Secret Passage Location
Upon reaching the end of the hallway, you will encounter yet another light. The designated path is clearly indicated in the image provided below.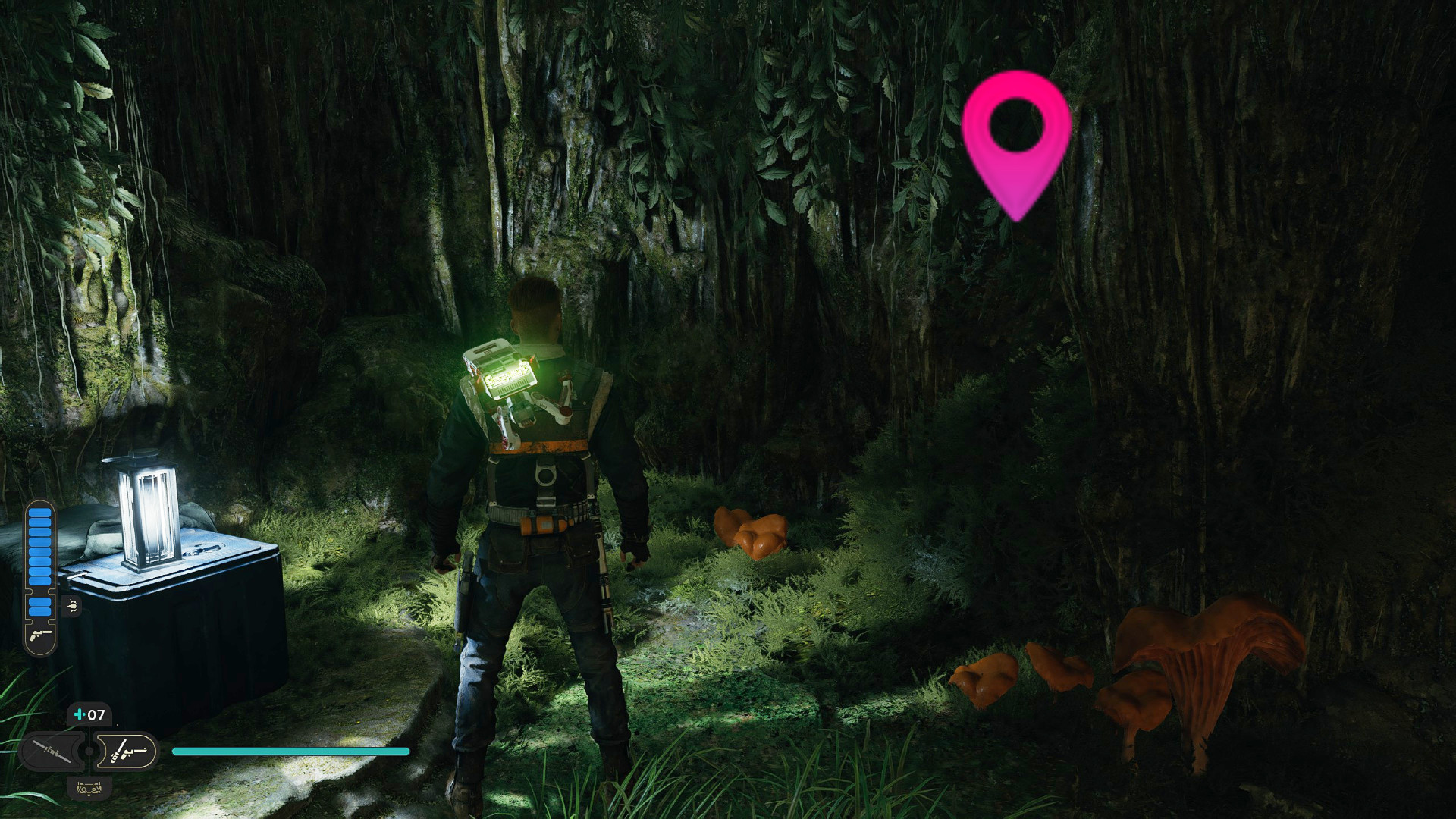 Proceed through this designated passage until you arrive at the concealed cavern. The journey is estimated to take approximately 3 to 4 minutes.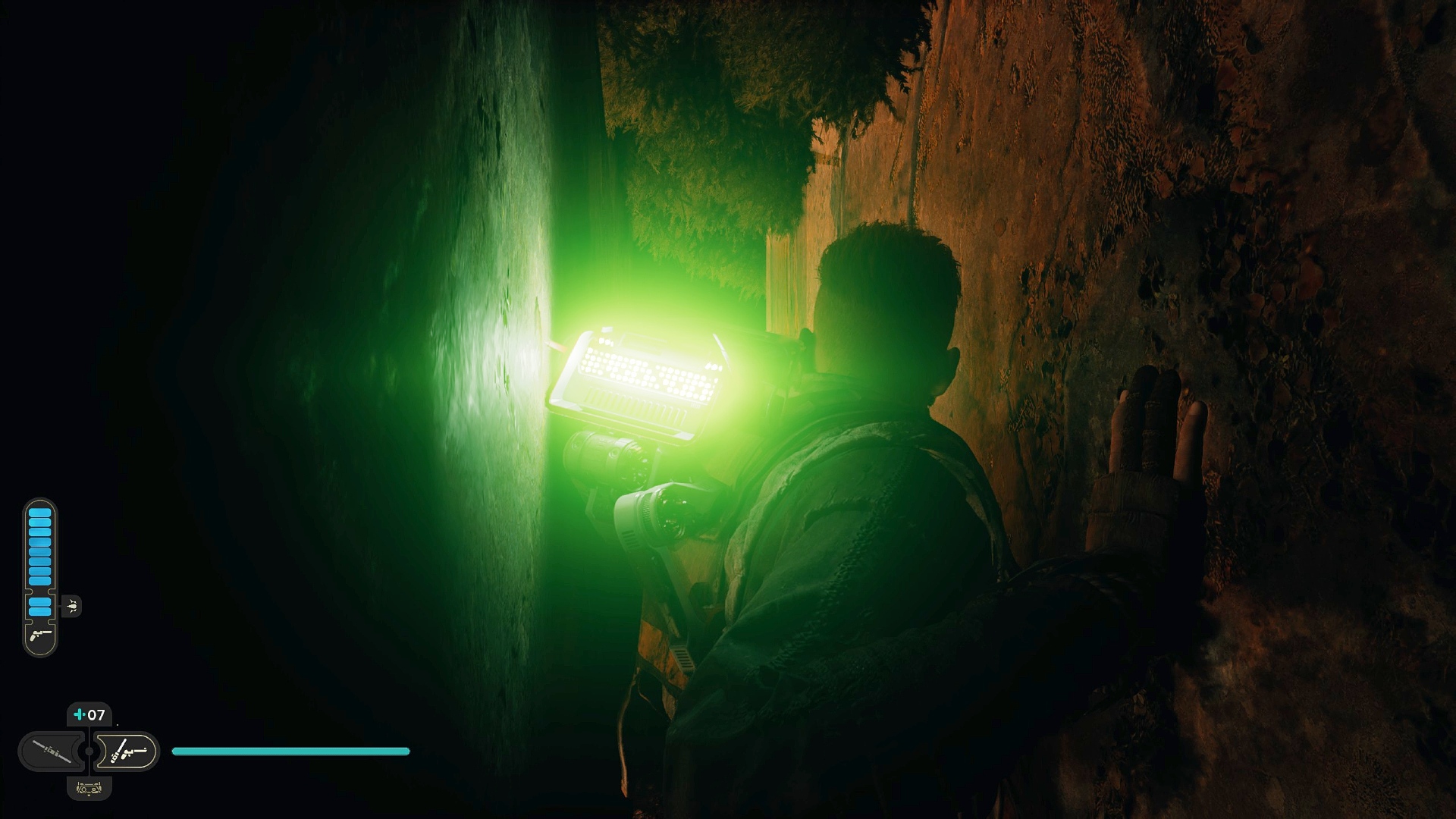 Arriving at the Secret Cave
Inside the cave, you will come across Battle Droids engaged in the task of sketching what appears to be a monkey.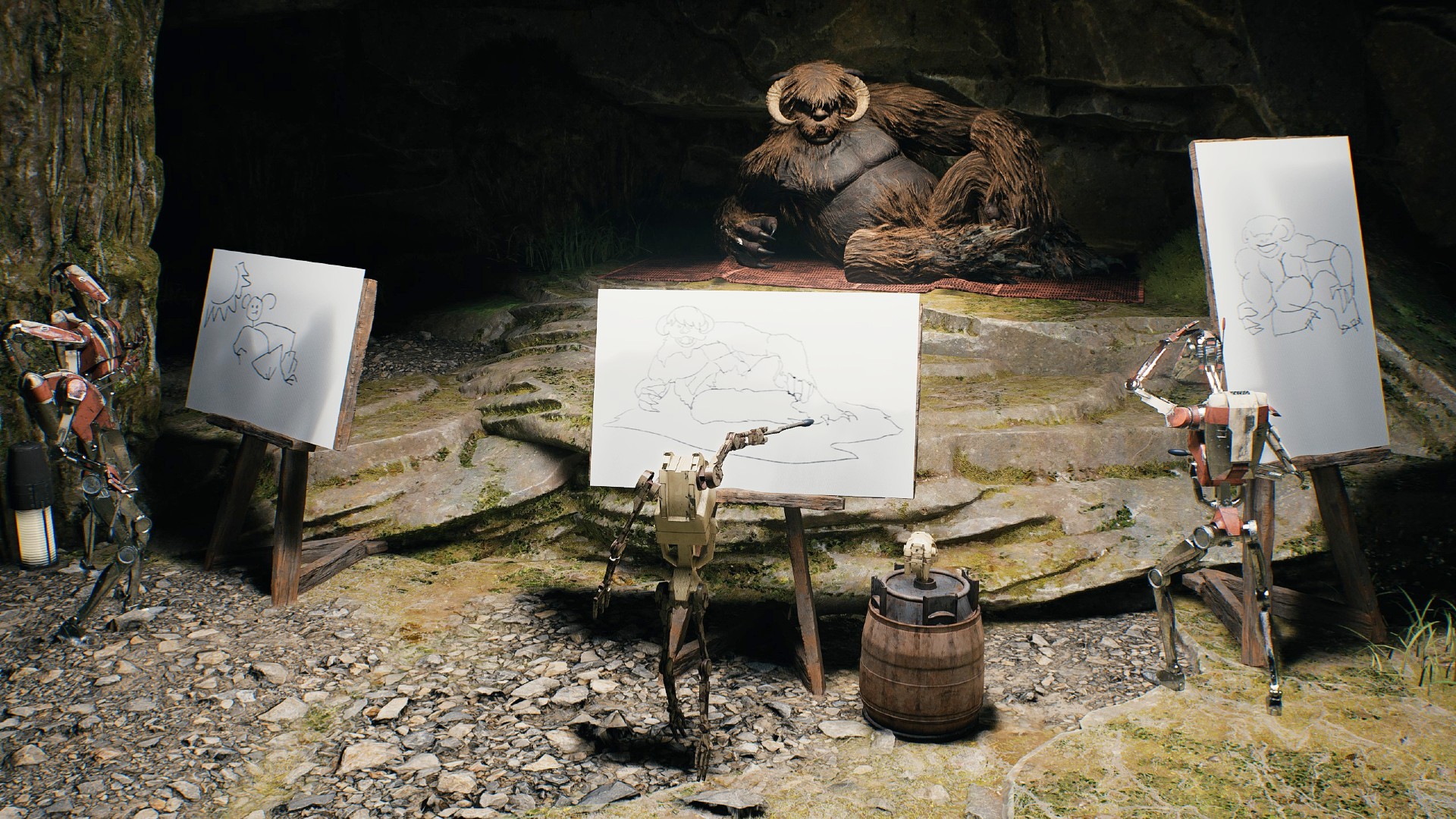 You have the option to exit the room by squeezing through a narrow crevice located on the opposite side.
That's everything we are sharing today for this STAR WARS Jedi: Survivor guide. This guide was originally created and written by Miguel. In case we fail to update this guide, you can find the latest update by following this link.
If you believe that any of the content on this site violates your rights, including your intellectual property rights, please contact us immediately using our contact form.