Title: Star Wars Battlefront II
Release Date:
Developer:
Publisher:
Farmboy Luke is one of the rarest and most difficult things to unlock in Star Wars Battlefront II. However, this guide will walk you through the easiest, fastest, and best way to unlock him. To view your progress during the quest, go to the main screen, select career, select hero, and select the "it's not impossible" quest. The objective is to defeat 5,000 enemies with any light side hero.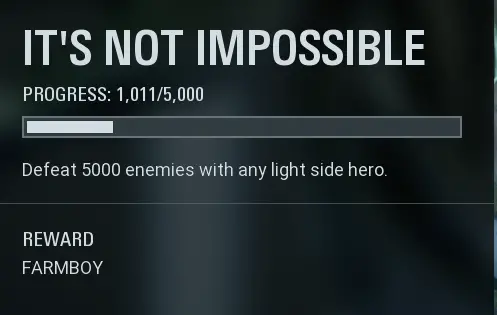 Strategy to Unlocking Farmboy
There are multiple factors to consider when unlocking farmboy.
1. The difficulty of the enemies around you
2. The amount of kills you can get with a hero per match
3. If the selected game mode is suitable.
Below I will walk you through each and every step.
Step 1: Selecting which hero you are going to grind through
I recommend either Lando or Leia as your main hero. I personally prefer Land Calrissian because of his sharpshot ability which allows the player to instantly defeat multiple infantry targets.
Step 2: Gamemode Selection
For this method your only option is going to be playing Co-op missions. For this method you will choose rebel alliance.
Step 3: Getting Battle Points
To be able to play as a hero in multiplayer, you will first need to unlock 4,000 battle points. These reset each game and are spent once a hero is selected. To obtain enough battle points quickly and easily, select the officer class. Then place a turret and start shooting strategically. Respawn once you have enough.
Step 4: Defeating 5,000 enemies with any light side hero
This is the part that takes the longest. While there are certain maps in the rebel alliance co-op (such as hoth) that will unlock you the skin faster than others, the difference is not worth the trouble of waiting in queues to get into another game. Now for the main strategy, let the enemies capture everything until you get to the last stage of the mission. Then, unleash all your firepower on them until the game ends. Then repeat.
Side Note: You should still kill the enemies while also letting them capture.
Strategy to getting many kills
For Leia, place down her squad shield ability and shoot at enemies while using it as cover.
For Lando, it is beneficial to utilize simple cover. When you have cover, look around and shoot until you see a group of enemies (at least 3) then unleash your sharpshot. Shoot normally in between ability recharges.
Recap
You made it to the end of the guide. Here is the recap to all of the information I just gave you.
Select Co-op rebel alliance.
Choose the heroes mentioned
Get many kills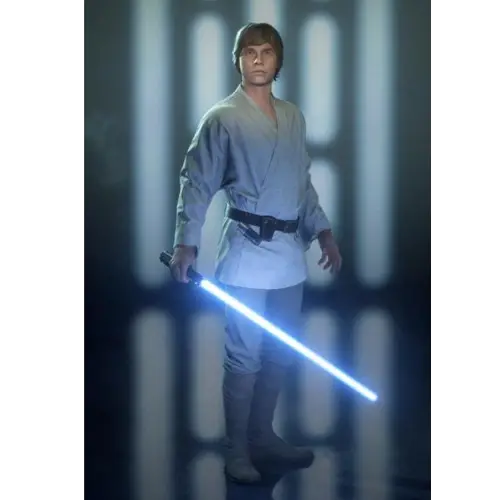 That's everything we are sharing today for this Star Wars Battlefront II guide. This guide was originally created and written by RogueBolt. In case we fail to update this guide, you can find the latest update by following this link.
If you believe that any of the content on this site violates your rights, including your intellectual property rights, please contact us immediately using our contact form.