This guide will show you how to get free Splitcoins for cosmetics, to deck your character out.
Disclaimer: This guide was made on 8/10/21 during the beta, so some parts may not be accurate in the future, and also, this guide isn't concrete. Since I haven't tested the methods as well as I could've, so keep that in mind.
So, you just started Splitgate, and you need to be a cool kid and get some cosmetics. Well, you've come to the right place. This guide will show you how to get 50 free Splitcoin right off the bat, and other ways to get the currency for free!
Referrals System
Get referred before lv.10
If someone else referred you, you can use their code, (or use mine, NRQ3F7), to get 50 Splitcoins when you hit Lv. 10. Once you hit Lv. 10, you won't be able to use someone else's code, so use it when you get the game. This is a one-time thing.
Refer others
If you are Lv. 10 or higher, you can refer other players under Lv. 10, just go to the rewards center, click refer a friend, and send your referral code to your friend, or just post it online someone will use it. If they use it, once they hit Lv. 10, you both get 50 Splitcoins! You can also get some gun skins from this, exclusive to referral, so make sure to get those to, (1 reward for each referral up to 5).
I don't know if there is a limit to how many Splitcoins you can get from this method.
The Screenshot once you accepted the code and your referral code below it.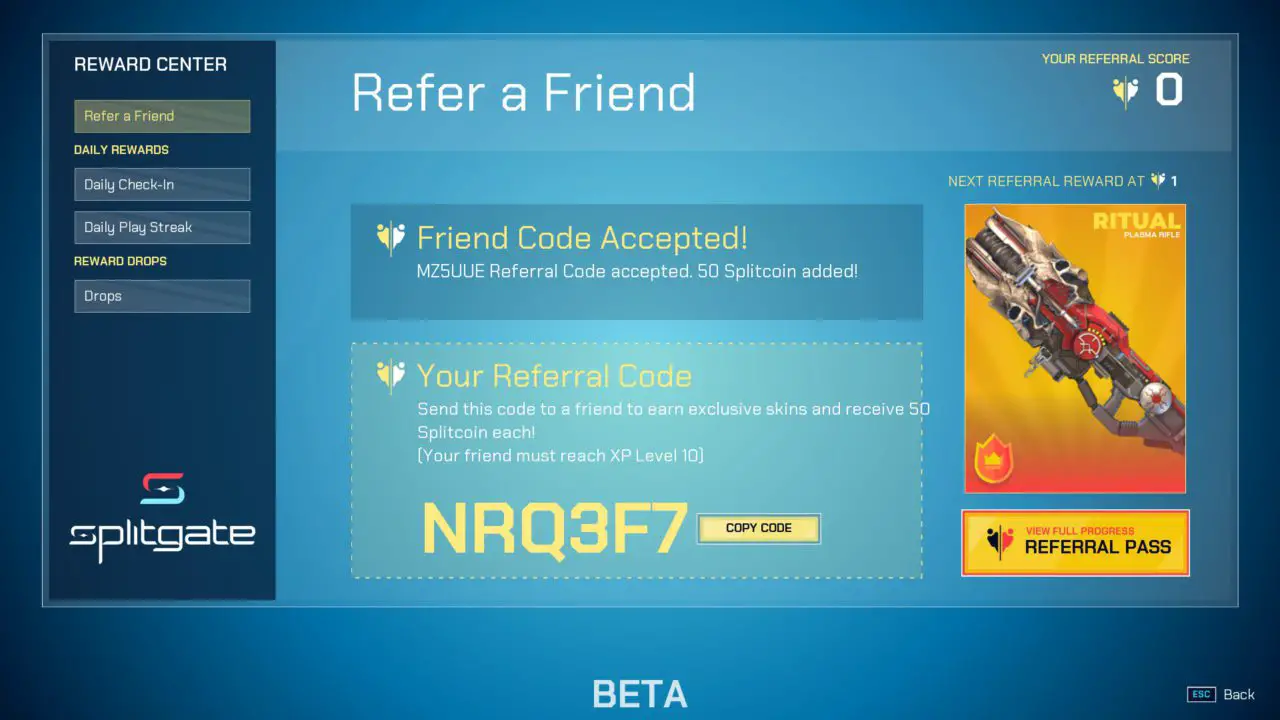 Battle Pass and Daily Rewards
The Beta Battle Pass
In the beta, every player will get a free battle pass for the duration of the beta, in the 15 tiers of the pass, you can gain up to 200 Splitcoin. There maybe a second pass during the beta, but there is no evidence that I know of.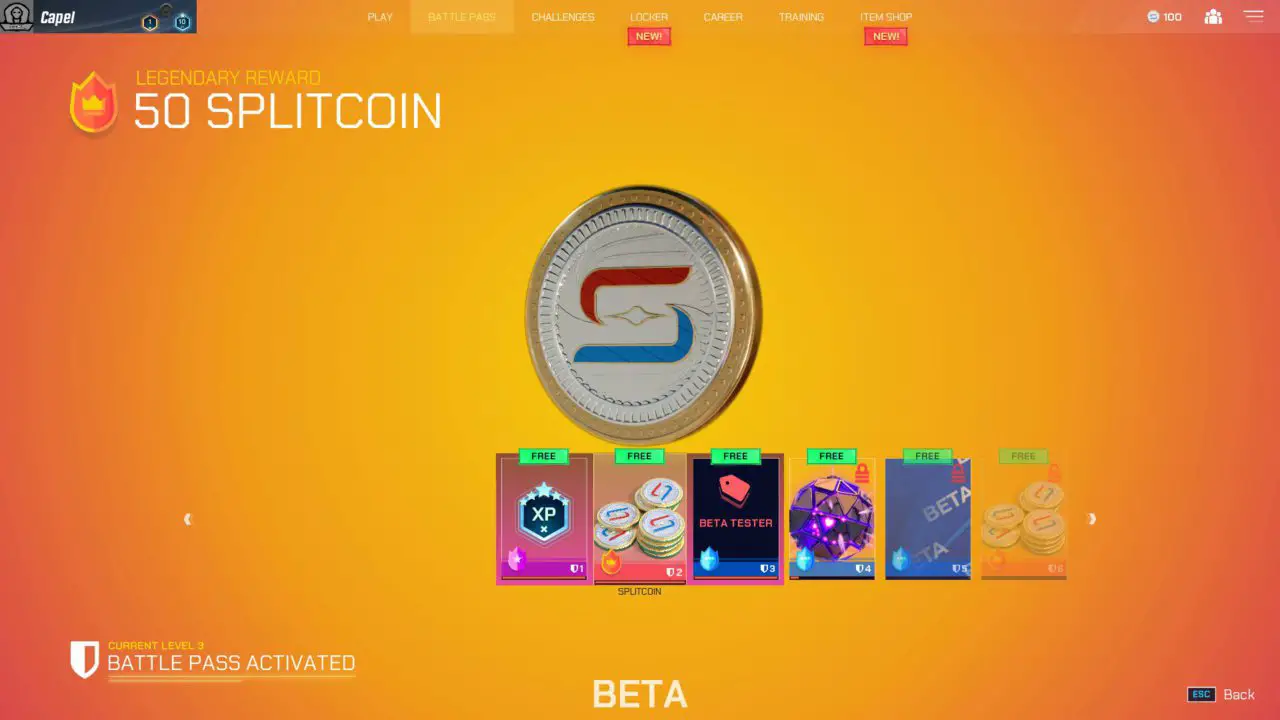 Daily Rewards
This is the easiest way in my opinion. When you log in, you can claim a daily reward. If you log in every day for a week, you can gain 100 Splitcoin! You can just log in every day and get this bonus every week.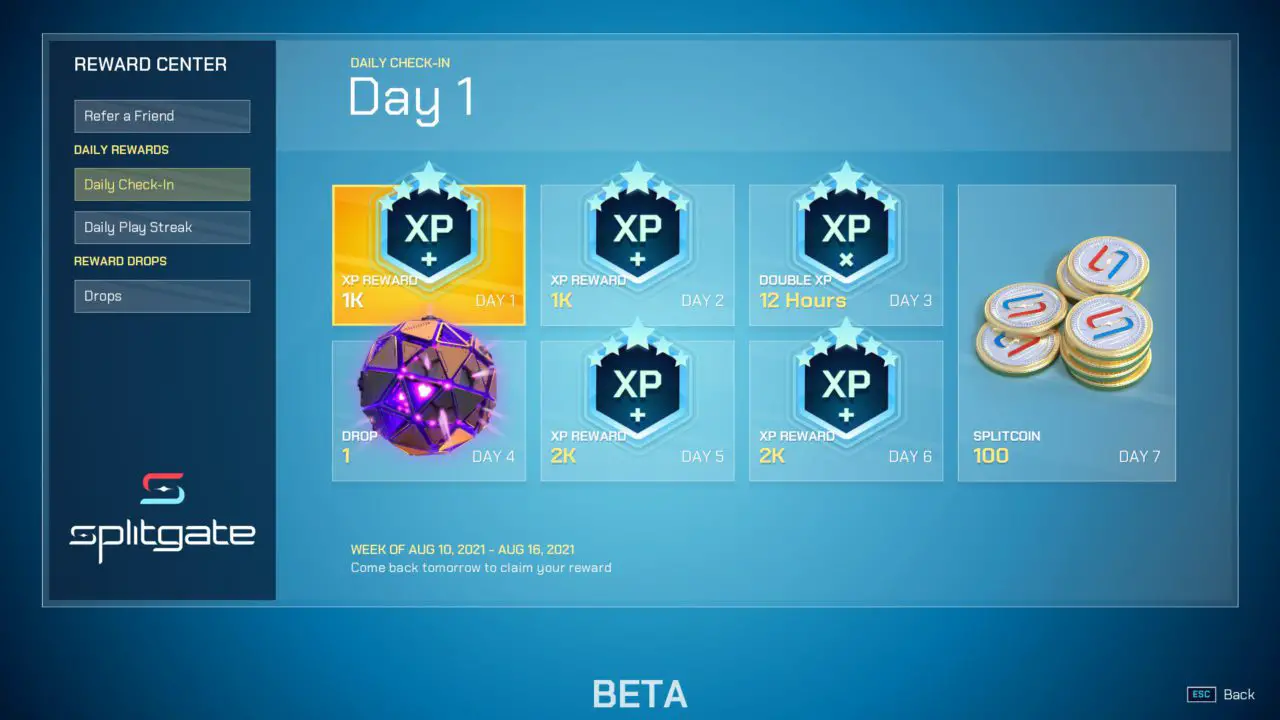 The battle pass after the beta ends, probably won't be free, so I suggest saving up at least 1-2k Splitcoin in case they remove any methods after the beta ends, so you can get it later for sure!
And that concludes this Splitgate guide. Do you have any suggestions to improve this guide? Please let us know by leaving a comment below. For any other concerns, please reach us using the contact details found on the contact page.