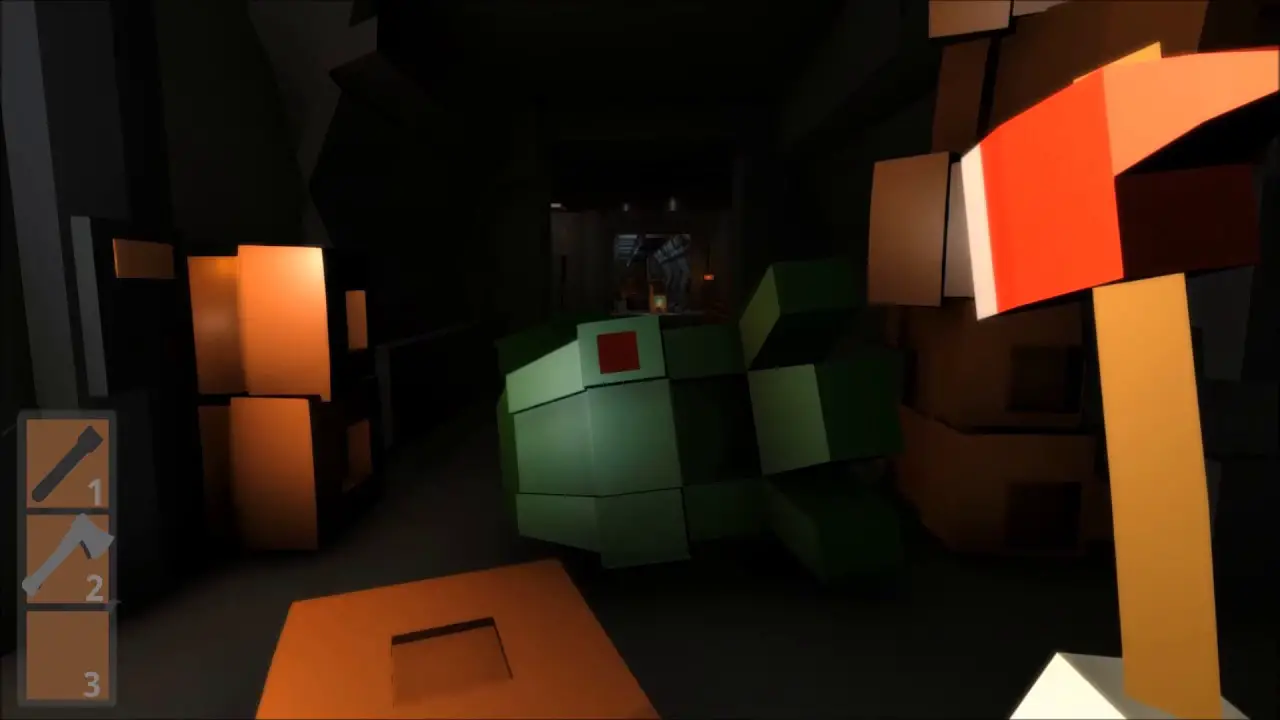 100% achievement for Space of Darkness, a video game developed and published by PilotLumpa Gaming.
Space of Darkness Achievement Guide
This game has 10 achievements, all of which are very easy to get. The completion time is about 10-20 minutes. There are some achievements you get before even moving the character:
First Start – In the main menu, press play
OhMySod! – Press play one more time
Settings! – Press Esc after the game has started to get the pause menu. You don't need to go into graphics or any other menu, just pause the game.
FlashLight! – After spawning, simply press 1 to equip the flashlight. You can press space to unequip it.
After spawning in the first, walk to the left and find the one computer that's not broken. Press F to interact with the computer. Navigate to "Power" and press that to activate the door to the next room.
PC! – Interact with the computer. Walk towards the middle of the room, towards the big ladder. You should be able to see a letter on the floor. Walk on top of it to read it.
Letter!  – Read/Open any of the four letters. Only one letter is needed to trigger the achievement. Walk up the stairs to the door. Press F on the panel to the right of the door to open it.
In the hallway, walk down the corridor and pay attention to the right wall. You should see two glass panels and one of them with an orange rectangle. Interact with the rectangle.
Battery! – Pick up the battery in the hallway. Keep walking down the corridor and go to the right.
Walk down the right pathway until you get the "D" achievement.
Walk to the right of the hallway. Go back and turn to your right relative to where you are – i.e. straight ahead from the first room. You should see an axe in a glass container. Press Mb1 (left-click) to break glass and interact (F) with the axe to pick it up.
Turn back, then (from your perspective now) turn right and go straight. Go down the steps, a monster will spawn. Press "2" to equip the axe and kill the monster. Then, grab the key card (to the right of the monster on the table), go back, go back the way with the axe, open the door that required the keycard, there's another monster you need to kill hereafter that keeps going ahead (to the left) and you'll find a radio in which you just need to interact with.
RadioCheck! – Interact with the radio.
That's everything we are sharing today for this Space of Darkness guide. This guide was originally created and written by Flerovium. In case we fail to update this guide, you can find the latest update by following this link.
If you believe that any of the content on this site violates your rights, including your intellectual property rights, please contact us immediately using our contact form.