Title: Sons Of The Forest
Release Date:
Developer:
Publisher:
This guide explains how to enable the Developer Console and more for Sons of the Forest. In addition, you also find all of the available console codes that you can use to test the game.
Enabling the Developer Console
Download and install Cheat Engine.
Download this Cheat Table (if this link is not working for you, try downloading it from here)
Open the Cheat Table.
Make sure that the game has already been started.
Click on the computer symbol in the top left corner to open a process. Then, click on the "Windows" tab and select the SonsOfTheForest process.
If it asks you to keep the current table, press "Yes."
Now, check the little box on the left side of "Activate."
Wait for the loading bar at the bottom of the Cheat Engine to finish.
If you haven't already loaded into your save game, do so now. The following steps require you to be fully loaded into the game.
Check the box labeled "Developer Console."
You can now change the values of "Enable Console," "Player Stats," and "Player Visibility" from "Disabled" to "Enabled."
Press F1 in-game to open the Developer Console."
You can now use all the commands it shows you. E.g.: "addallitems"
Note: Not all commands work, especially if not passing the right format of possible parameters. It could even crash your game, so try to think about which commands you will use.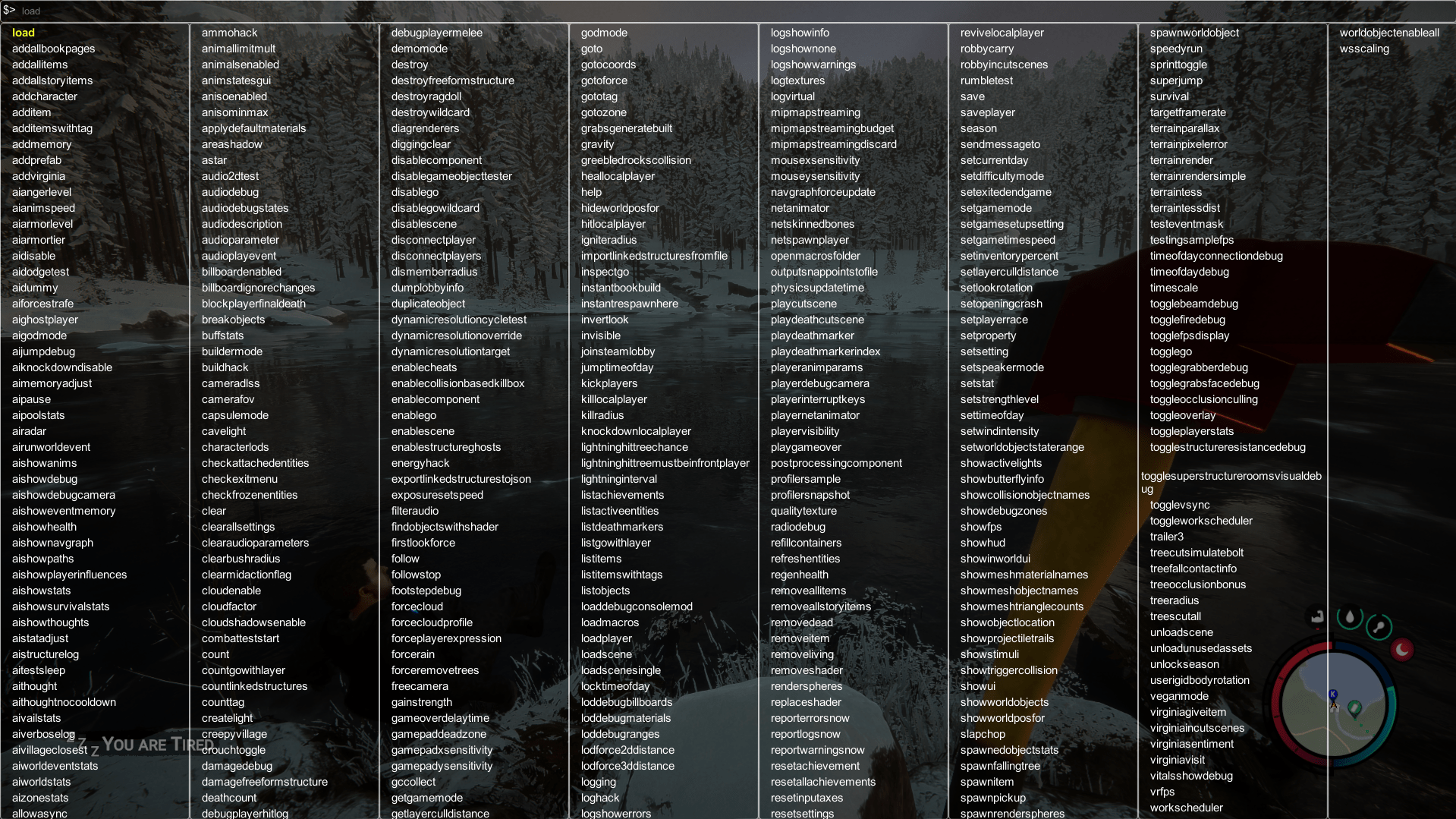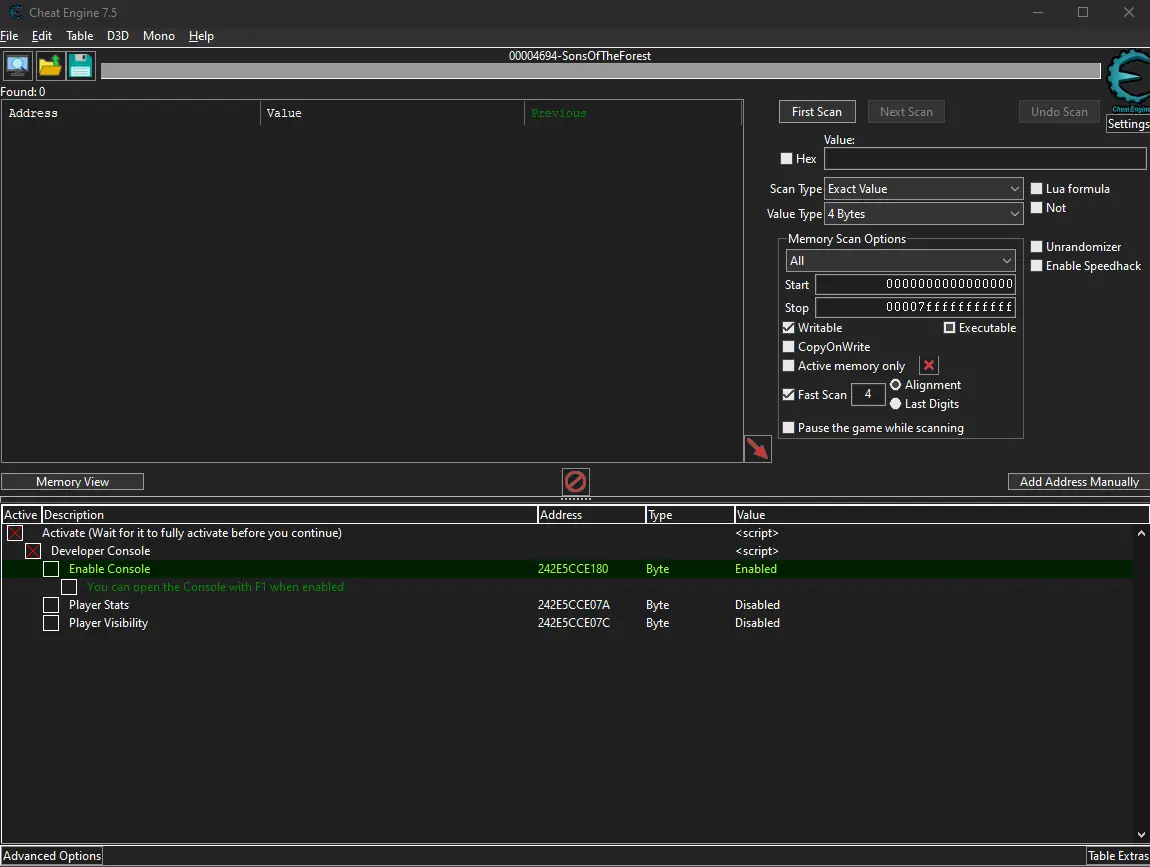 That's everything we are sharing today for this Sons Of The Forest guide. This guide was originally created and written by Taki7o7. In case we fail to update this guide, you can find the latest update by following this link.
If you believe that any of the content on this site violates your rights, including your intellectual property rights, please contact us immediately using our contact form.