Title: Slime Rancher
Release Date:
Developer:
Publisher:
Information about Slime Rancher is still incomplete. Please help us fill the details of the game using this contact form.
Are you looking for the spawn locations of rock slimes in Slime Rancher? This guide is exactly made for you. Within you'll find the details on where these rock slimes spawn.
Rock Slime Location Guide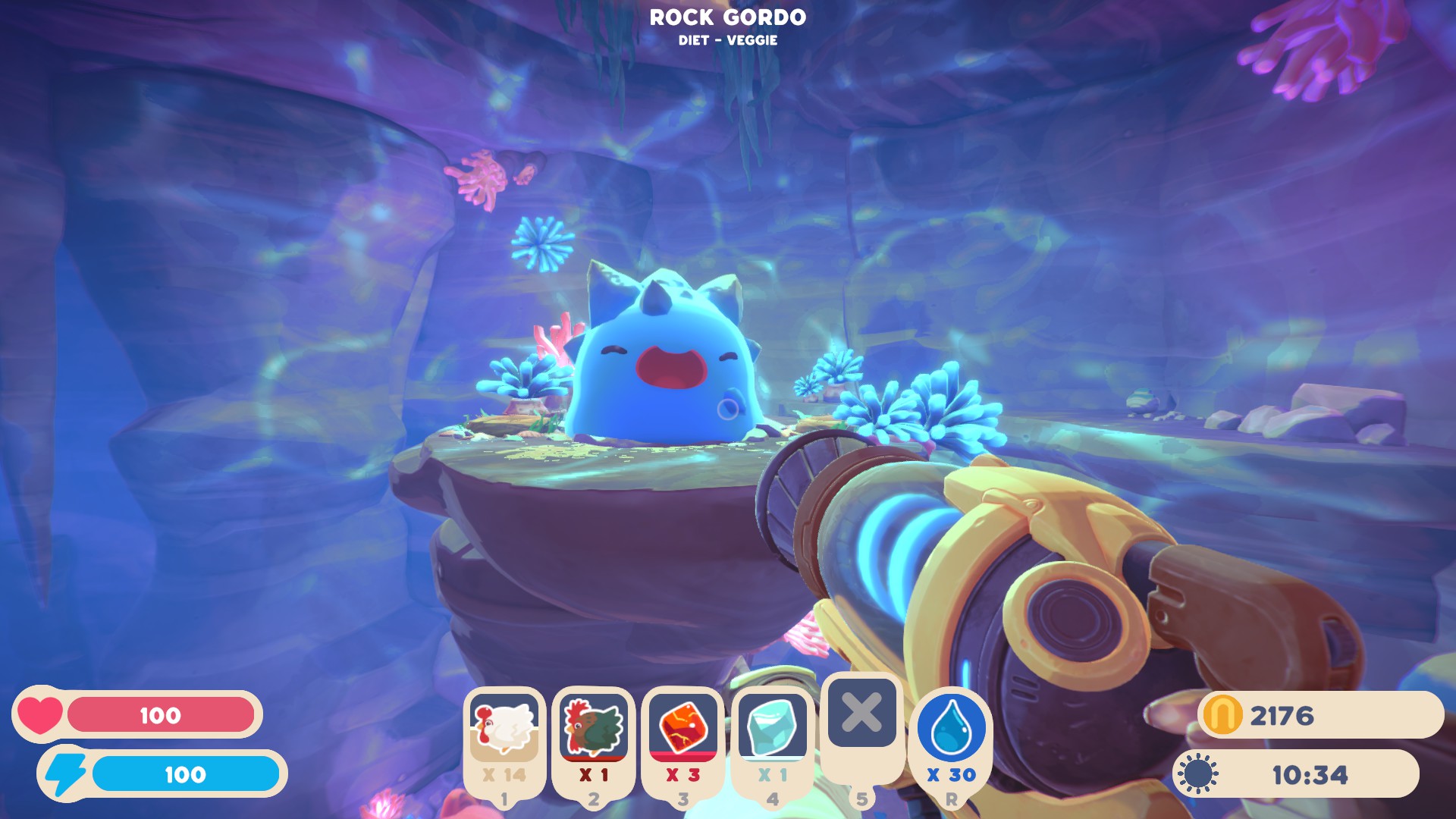 Rock Slimes are some of the first slimes you meet in the first game. In the second game, you can find them initially in the Starlight Strand and Ember Valley.
They really love to munch on Heart Beets, which are their favorite food. They're on a veggie diet and can be found almost everywhere, except the Moss Blanket and the Rainbow Fields. These slimes have a unique talent – they can curl up into a ball and roll around, but be careful because they hurt if you touch them. There's a special look called "Heavy Metal" that turns them all shiny and steely gray.
You can find Rock Slimes in both games, and there are three gordos in total. In the main game, you'll encounter two of them. The first one can be found in the Indigo Quarry, sitting right in the first cave you see. The second gordo is hidden deep in the Indigo Quarry, tucked away behind a section that you can reach by purchasing a jetpack and flying over a broken bridge.
In the second game, there's a third gordo. It's in the Ember Valley, somewhat high up, and not too far from a portal.
As for my opinion, I think Rock Slimes are pretty cool, especially with their Heavy Metal style. They're among the first slimes you meet and have some interesting abilities. Just be careful when they roll into a ball because they can be quite sharp!
That's everything we are sharing today for this Slime Rancher guide. This guide was originally created and written by RB Staff. In case we fail to update this guide, you can find the latest update by following this link.
If you believe that any of the content on this site violates your rights, including your intellectual property rights, please contact us immediately using our contact form.