Title: Sid Meier's Civilization VI
Release Date: October 21, 2016
Developer: Firaxis Games
Publisher: 2K
While finding a proper location in a real game can be challenging, no one wants to waste a whole game away with poor city placement just for this one achievement. With the exception of modding, this guide will teach you the simplest way to attain this goal.
Game Setup
Map: True Start Location Europe
Civ: Russia
Era: Information
Speed: Online
Disable Barbarians
Remove every possible civ slot, fill the only AI slot with England.
Disable all win conditions except Domination
Unlocking the Achievement
You can decide to play normally, but I suggest the following actions:
Set up shop where you were born. Create construction workers or military engineers who can clear the forest around the next two cities or help with canal construction.
Get rid of your military; they don't need to exist and they hemorrhage gold.
Your next two cities must be established in this manner.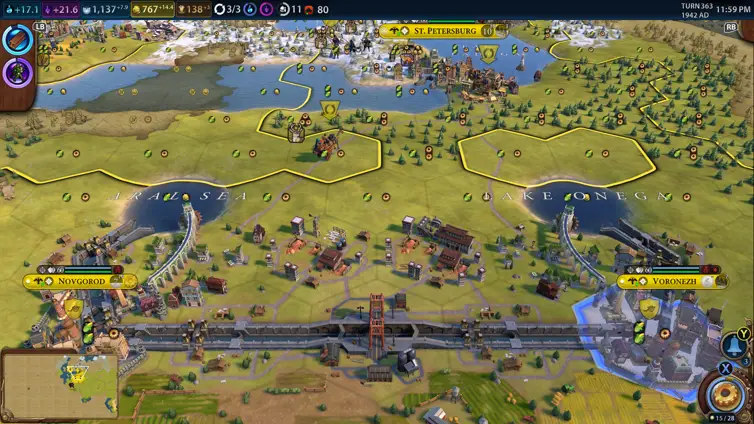 Use military engineers to increase production in the individual Canal districts.
I advise having the East City construct the Panama Canal Wonder since the forest to the East can be cleared to increase productivity.
Conclusion
You should be able to finish it in 15 minutes, producing the district/wonder in the Southern cities and builders/military engineers in the capital.
That's everything we are sharing today for this Sid Meier's Civilization VI guide. This guide was originally created and written by slushfund. In case we fail to update this guide, you can find the latest update by following this link.
If you believe that any of the content on this site violates your rights, including your intellectual property rights, please contact us immediately using our contact form.