Title: Shoujo City
Release Date: May 16, 2020
Developer: Shoujo City Developer
Publisher: Shoujo City
I was having trouble finding spots to raise my stats while playing story mode, so I decided to create this guide! Of course, improving stats through surveys is doable, but they occasionally need to be larger so that we may continue to ask out the same female.
Science
Studying
Attending classes is the only way to improve your science stats. Remember that you can only do them between 9 a.m. to 11 a.m. It costs 5 stamina to do so.
You can also only sit in the back seats, all of them, for some odd reason.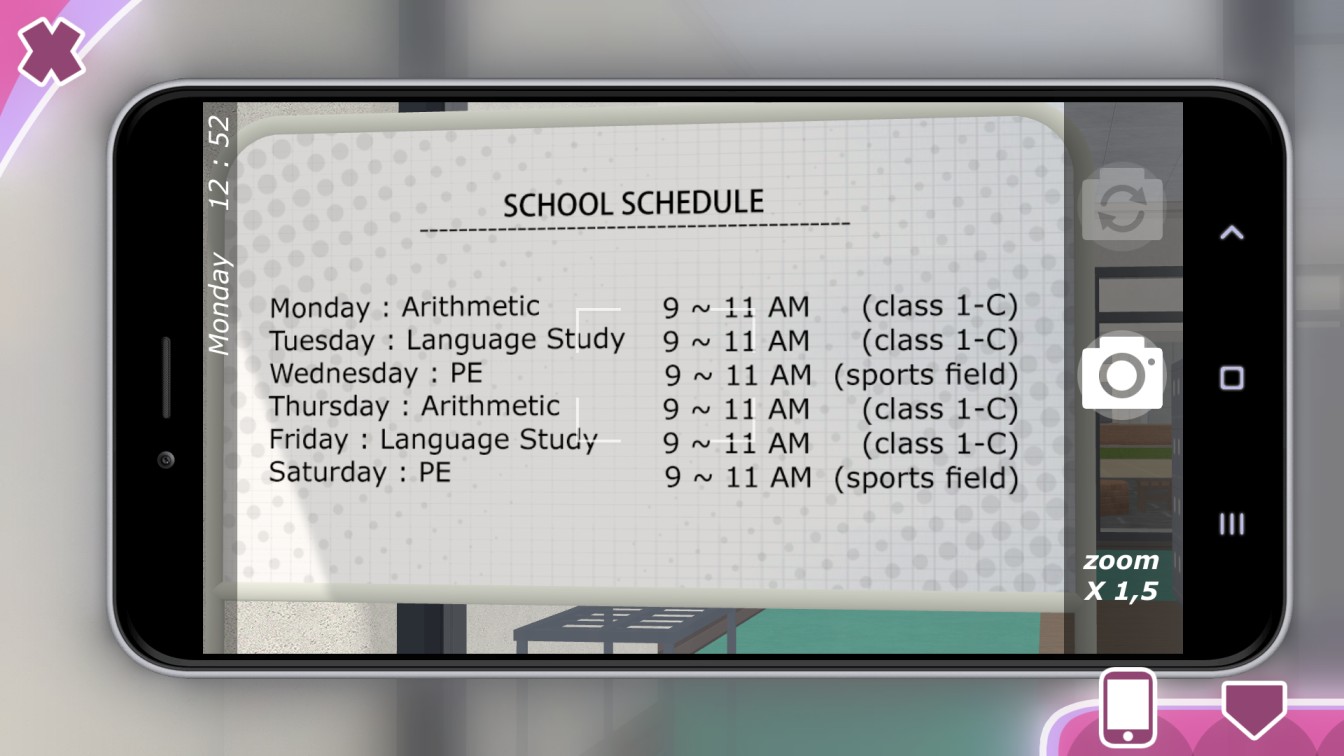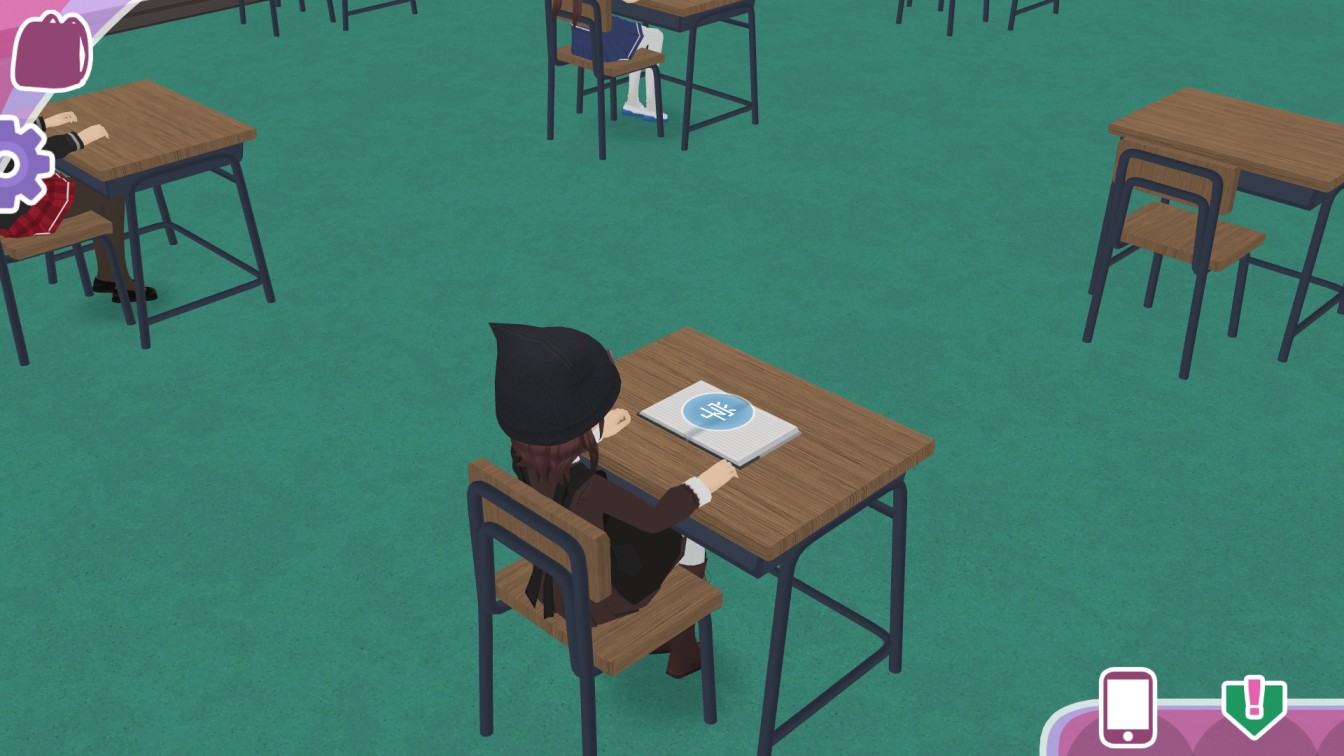 Don't forget that PE doesn't increase science!
Arts
Coloring
Coloring is one of the simplest methods to boost your arts stat! You may find it at school by going to classes 1-c and 1-d and then turning left. It's the very first one!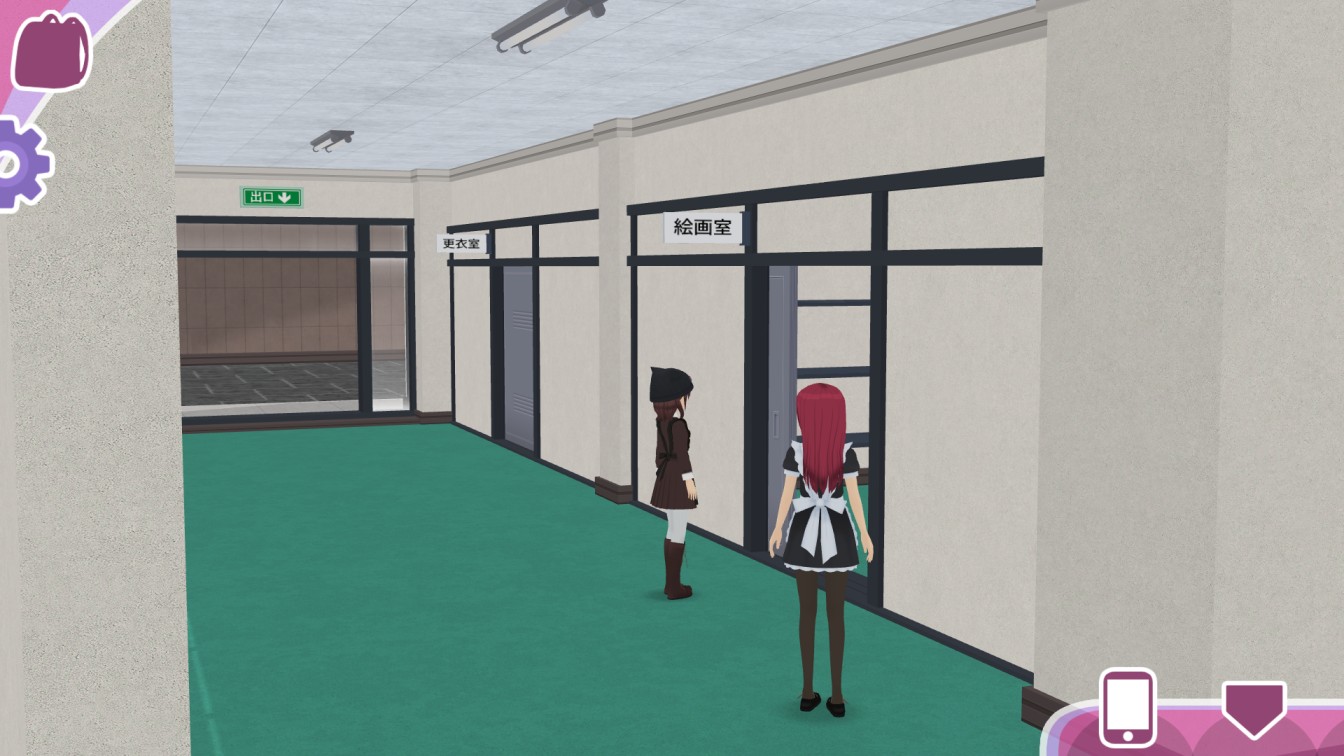 Unfortunately, it takes 5 stamina and does not provide much art or affection if you're with a girl/dakimakura.
You must also sit in the chair for the object to emerge.
Piano
Playing the piano is another way to boost your art stats! It is a little more difficult, but it provides more arts AND affection. It is located on the third level, next to classes 1a and 1b.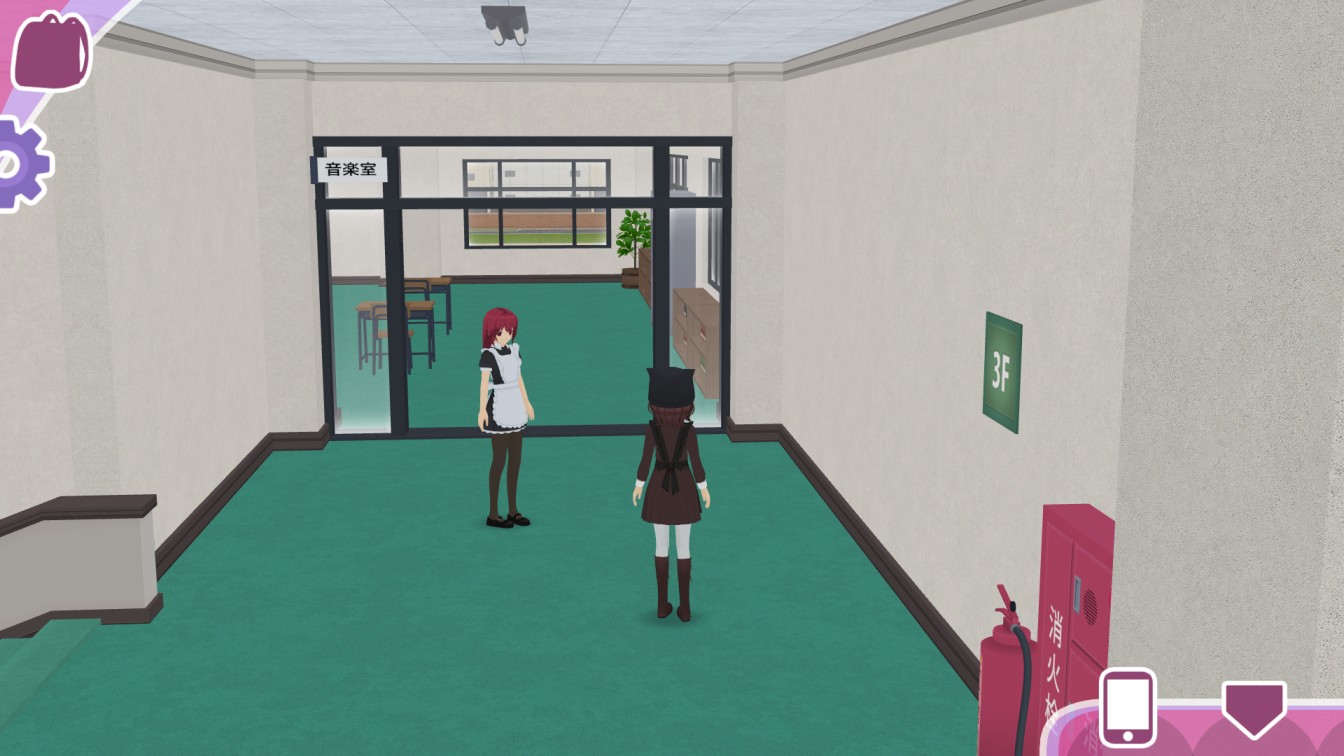 It only takes three stamina to complete, which is far superior to coloring.
Also, when you do it alone, you get more art but no affection from any girls (which I believe is logical).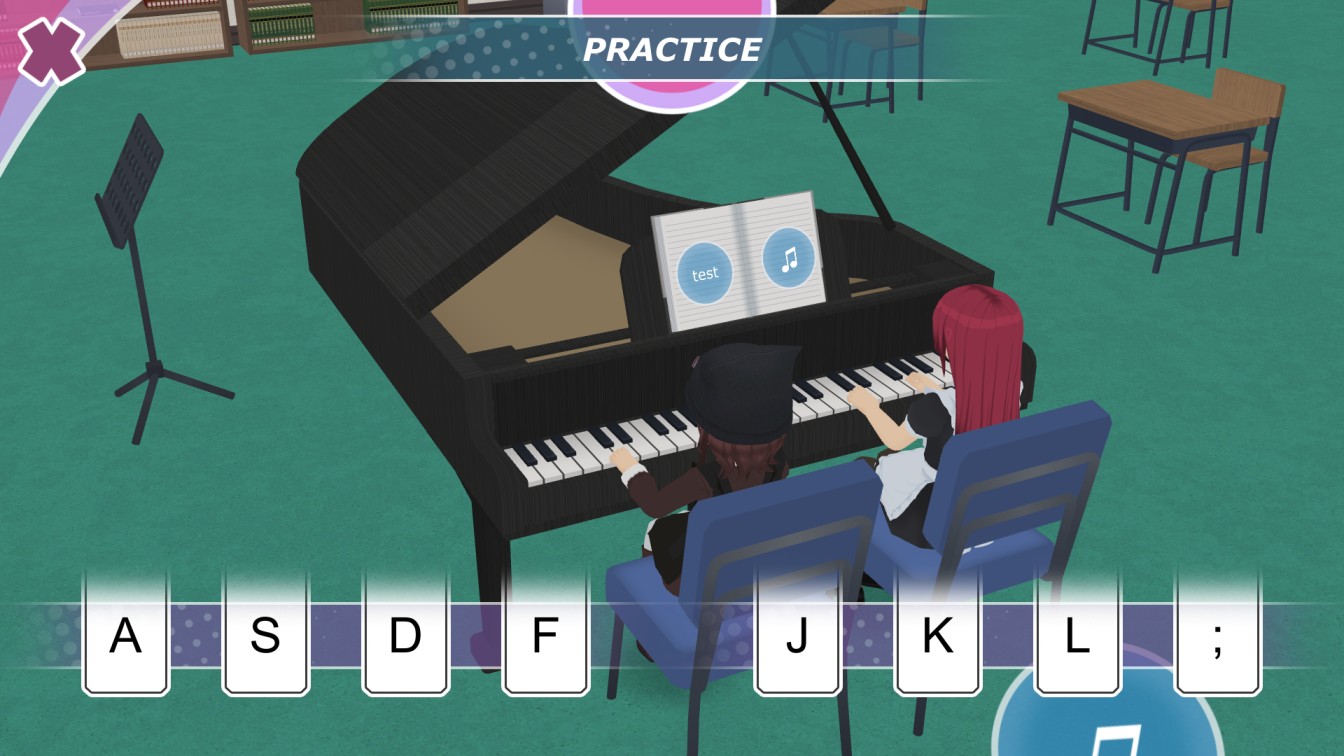 Sports
Acquiring gear for Tennis/Baseball
To collect those items, go to the gym and enter the door next to the emergency exit (it's on the left in the picture due to perspective).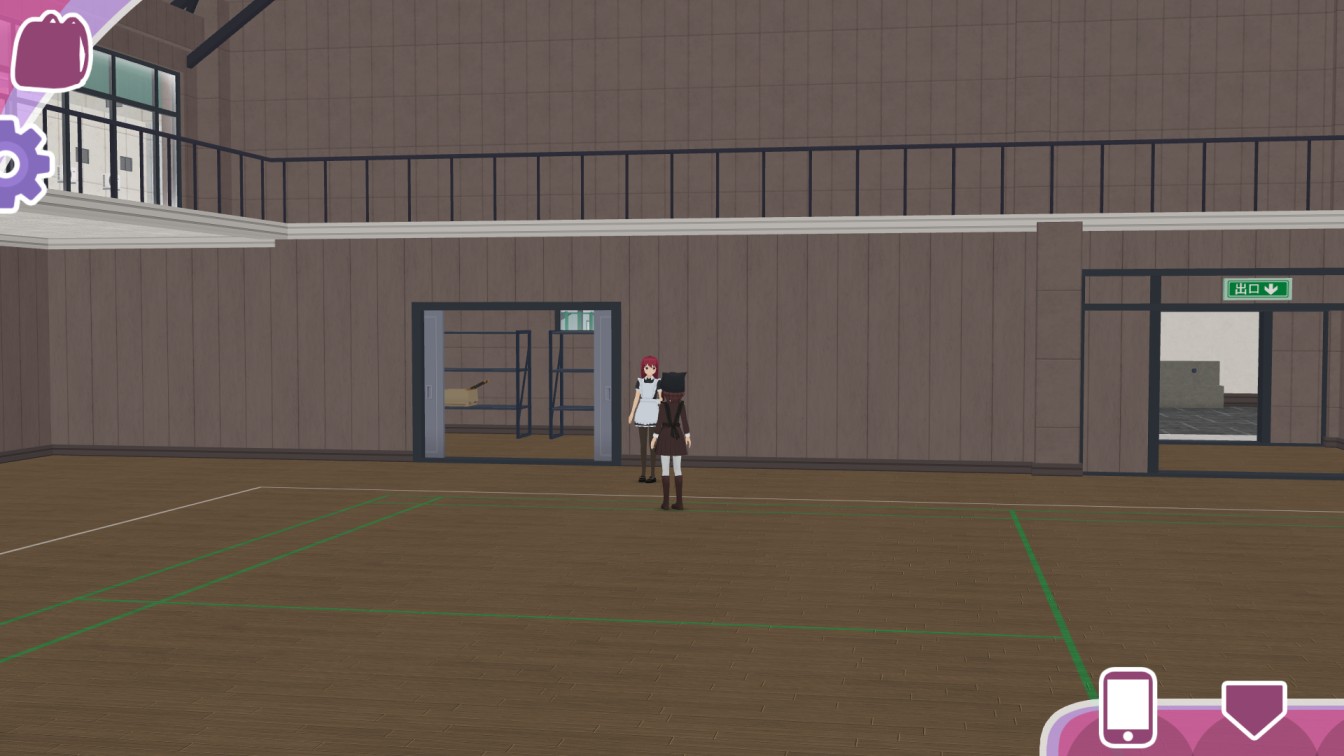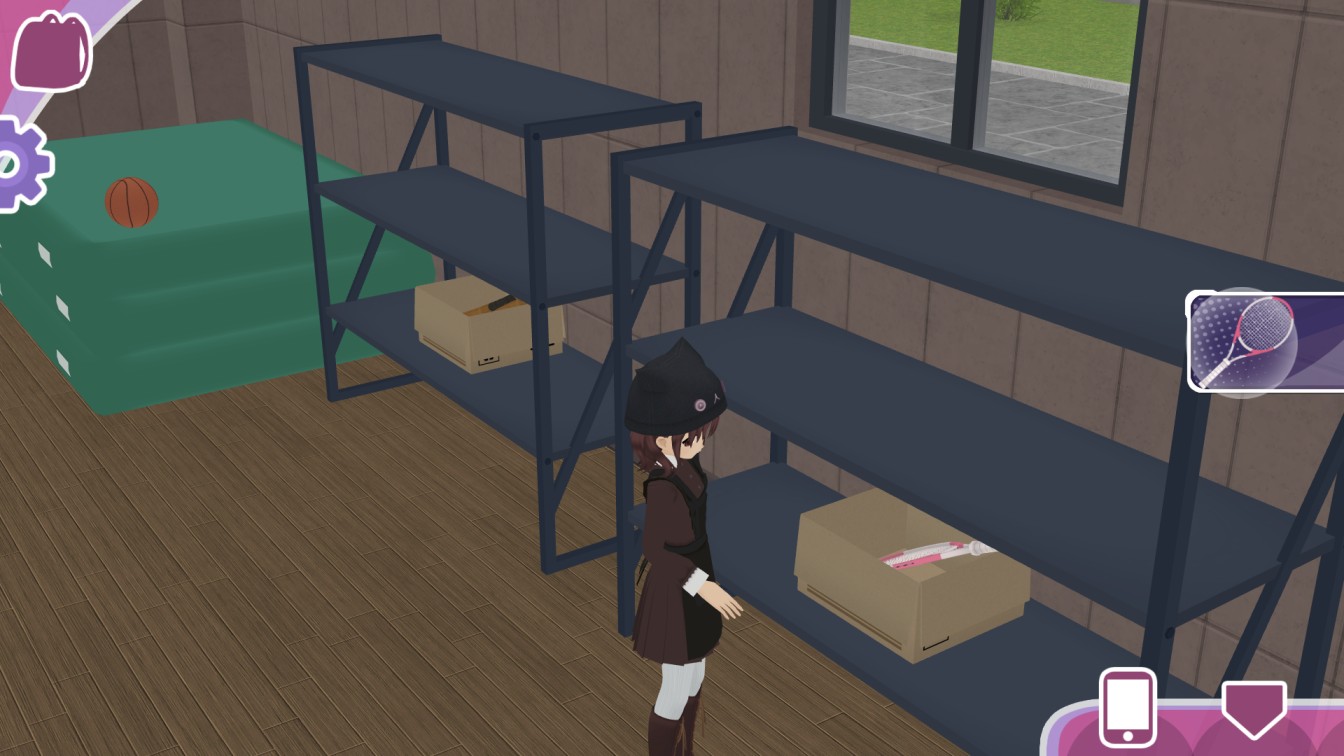 Baseball
The rules are simple: the girl you're currently with tosses a ball, and you must hit it. The entire thing costs 5 stamina and provides both sports and tenderness. You cannot accomplish it on your own.
It's right on the school field, and it's hard to miss.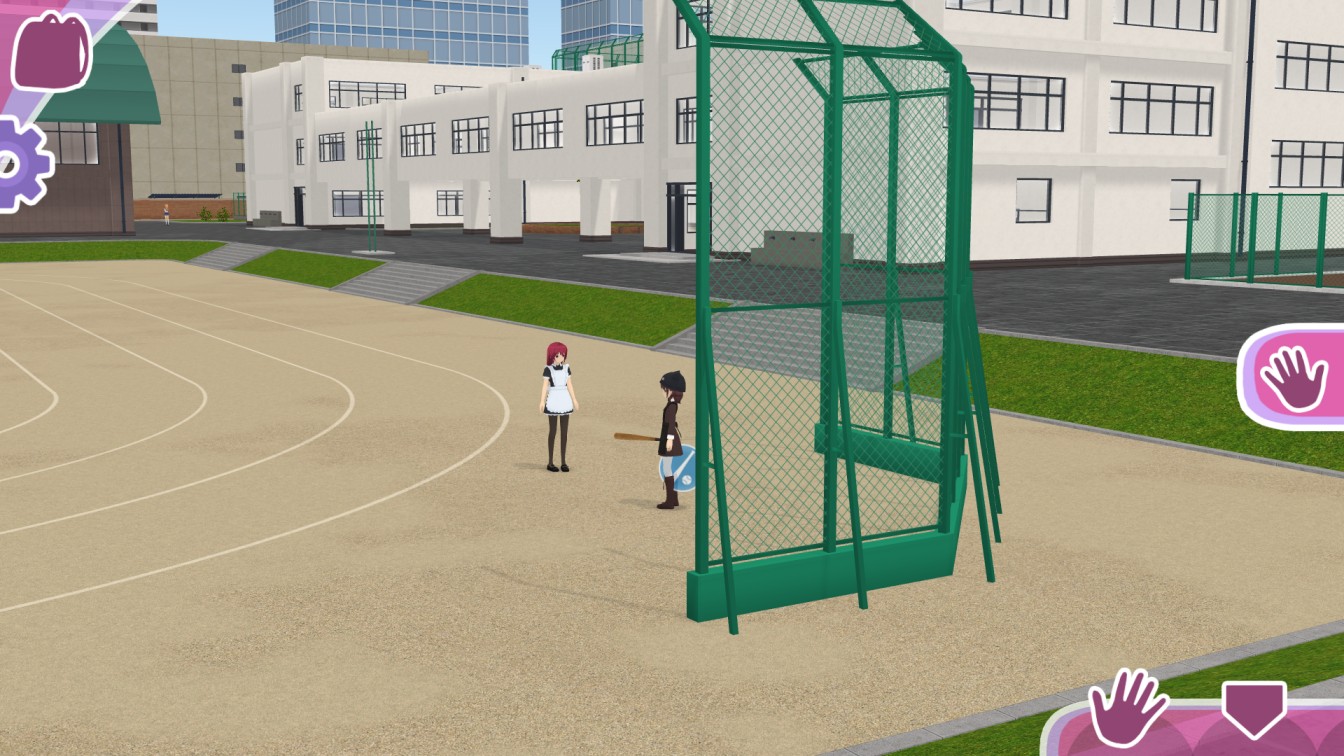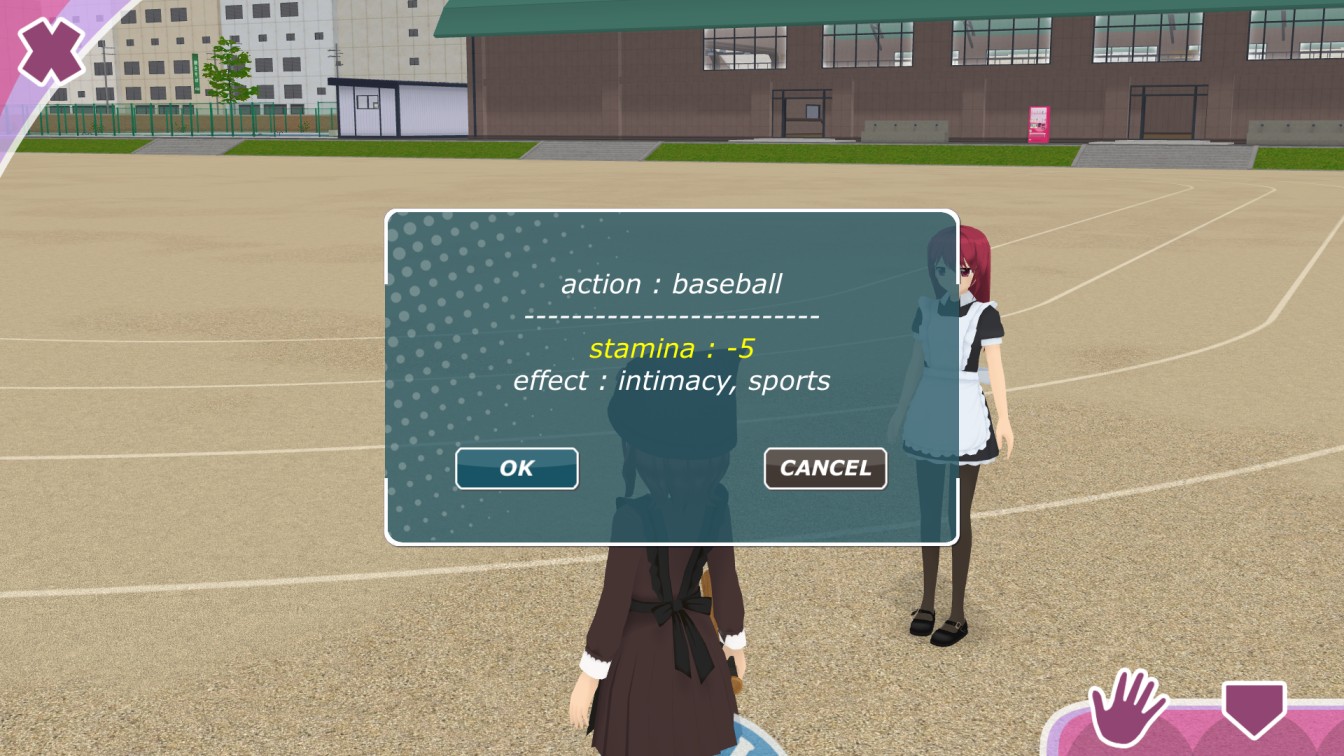 Tennis
The tennis court is conveniently located next to the baseball field. It is also necessary to have a girl to play with and 5 stamina. You simply need your ball to stay on the opponent's field longer than it does on yours.
Running in PE
It is only open from 9 a.m. to 11 a.m. on Wednesdays and Saturdays. It costs 5 stamina to do so. The goal is to run 50 meters by repeatedly pressing A and D. More sports points = less time.
It necessitates the purchase of PE t-shirts and PE bloomers from Shoujo Mart. (Both red and blue are acceptable.)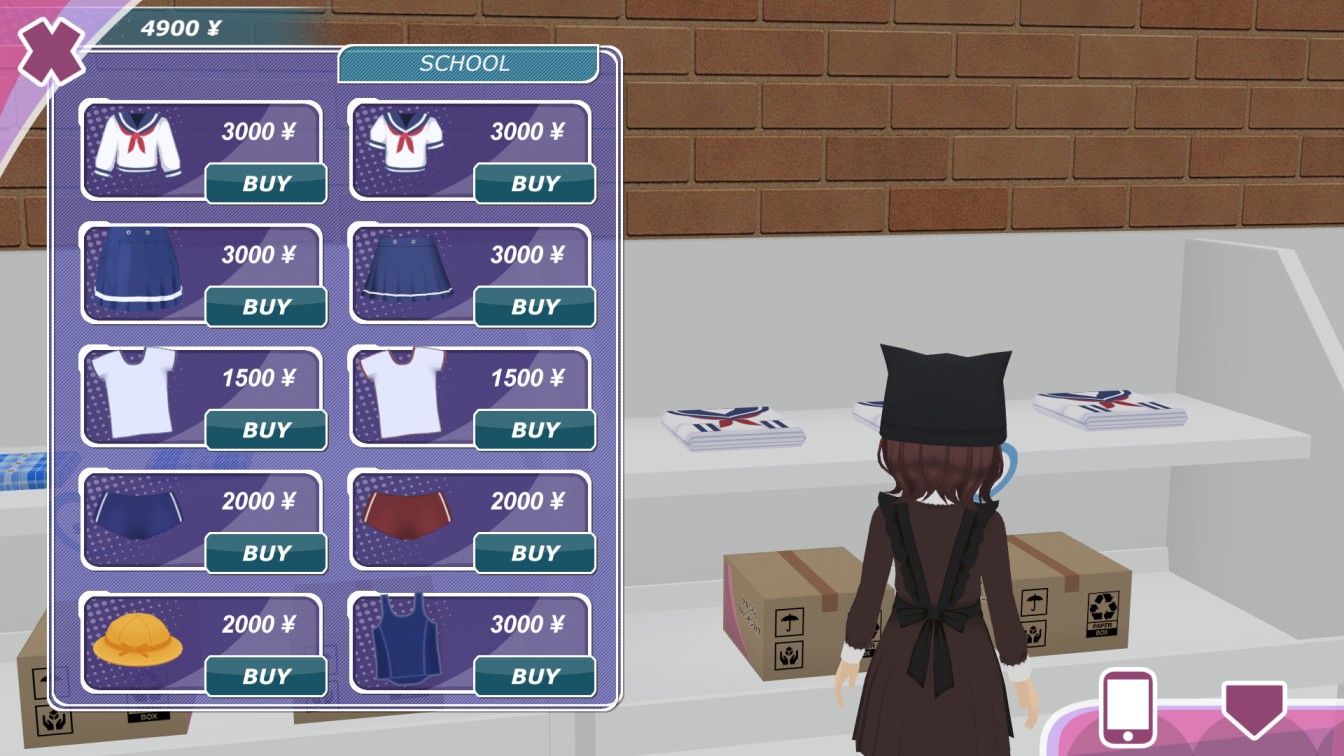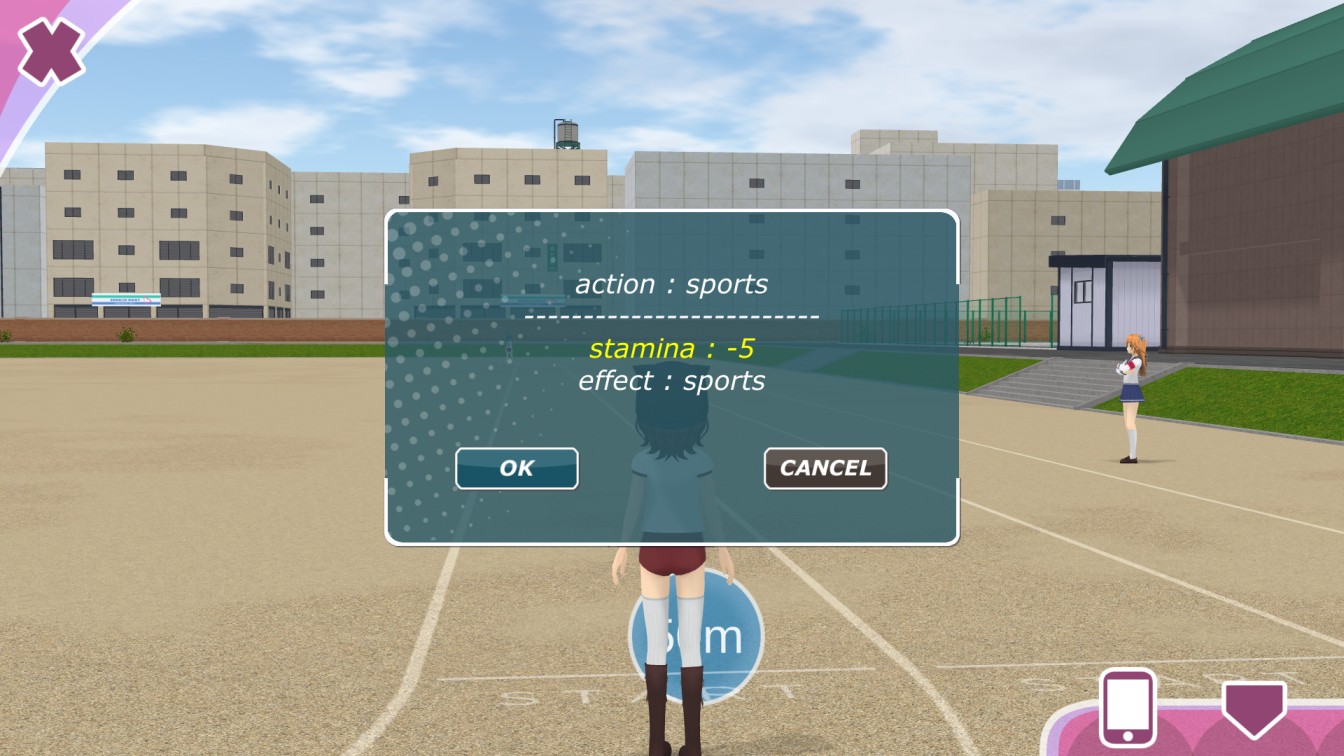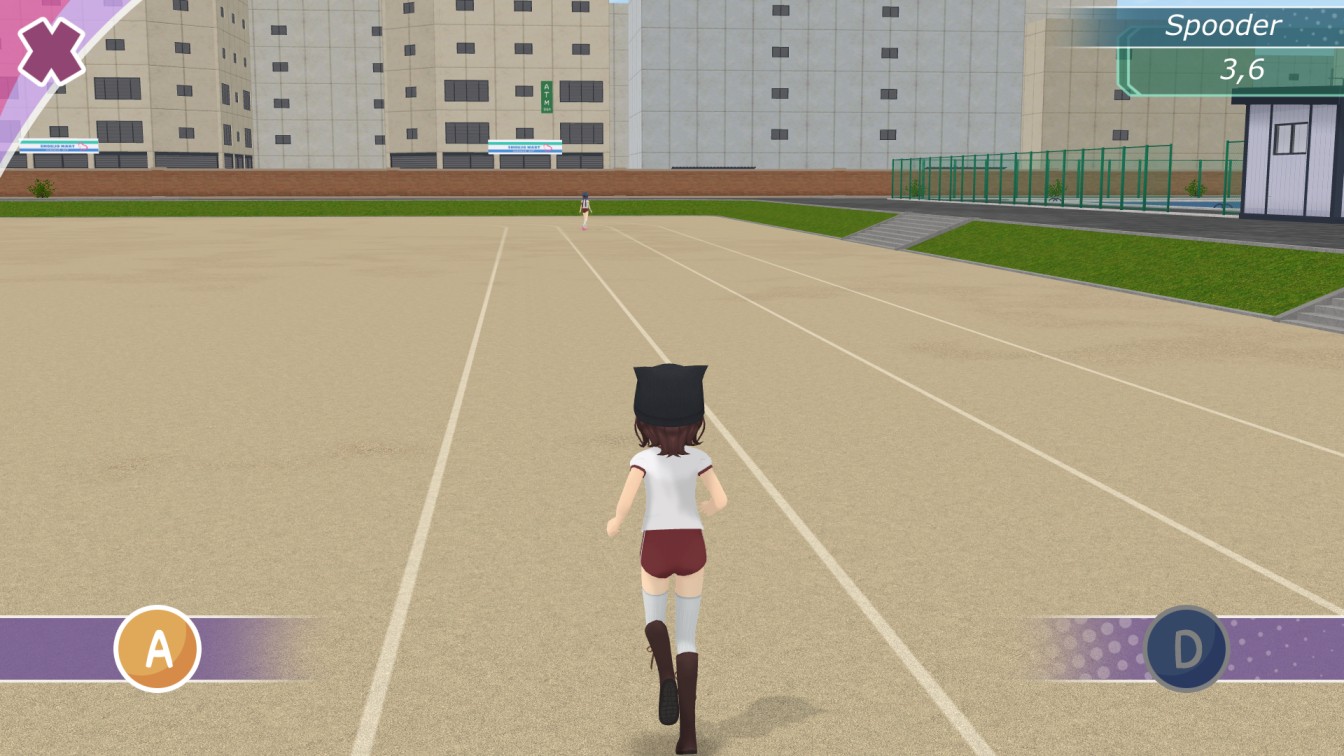 VR Game
It is the most expensive and difficult way to obtain sports because if you lose, you also lose three sports points, but if you win, you gain three sports points. Here are some places to get the necessary equipment. You can play it alone.
Shrine.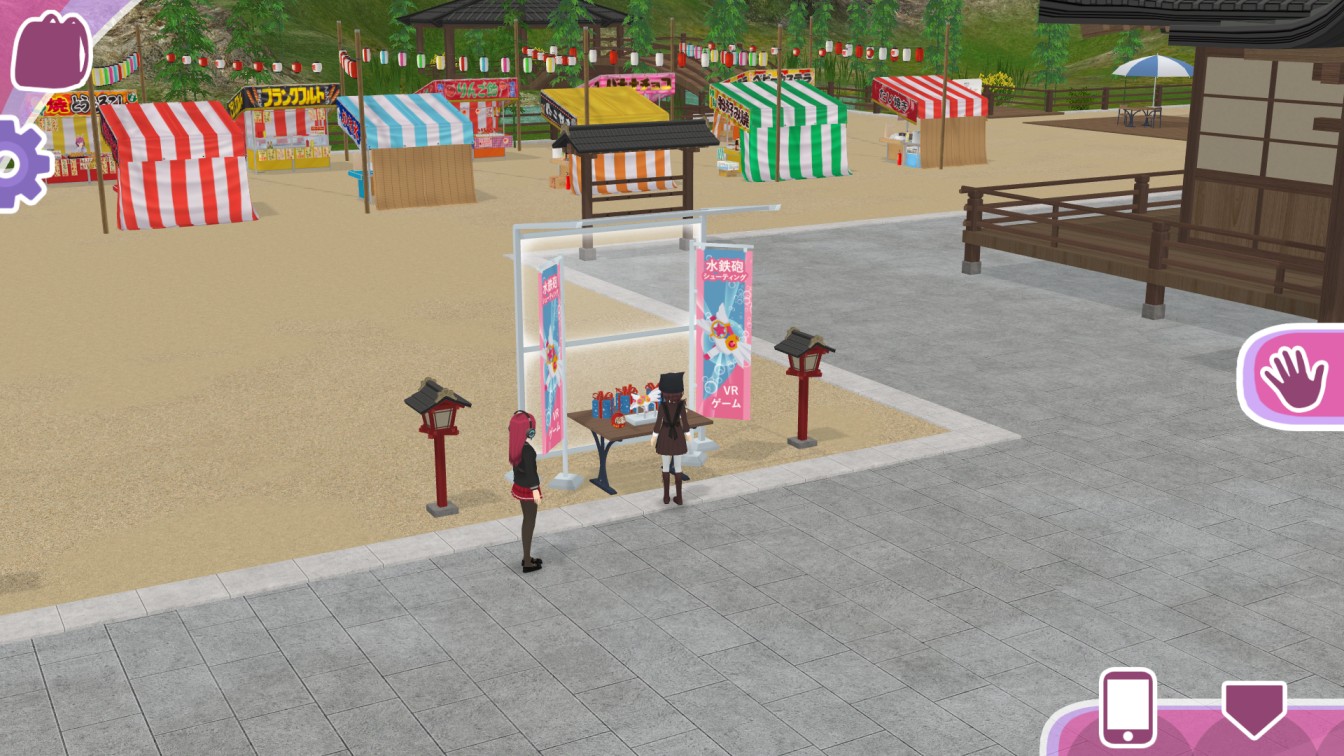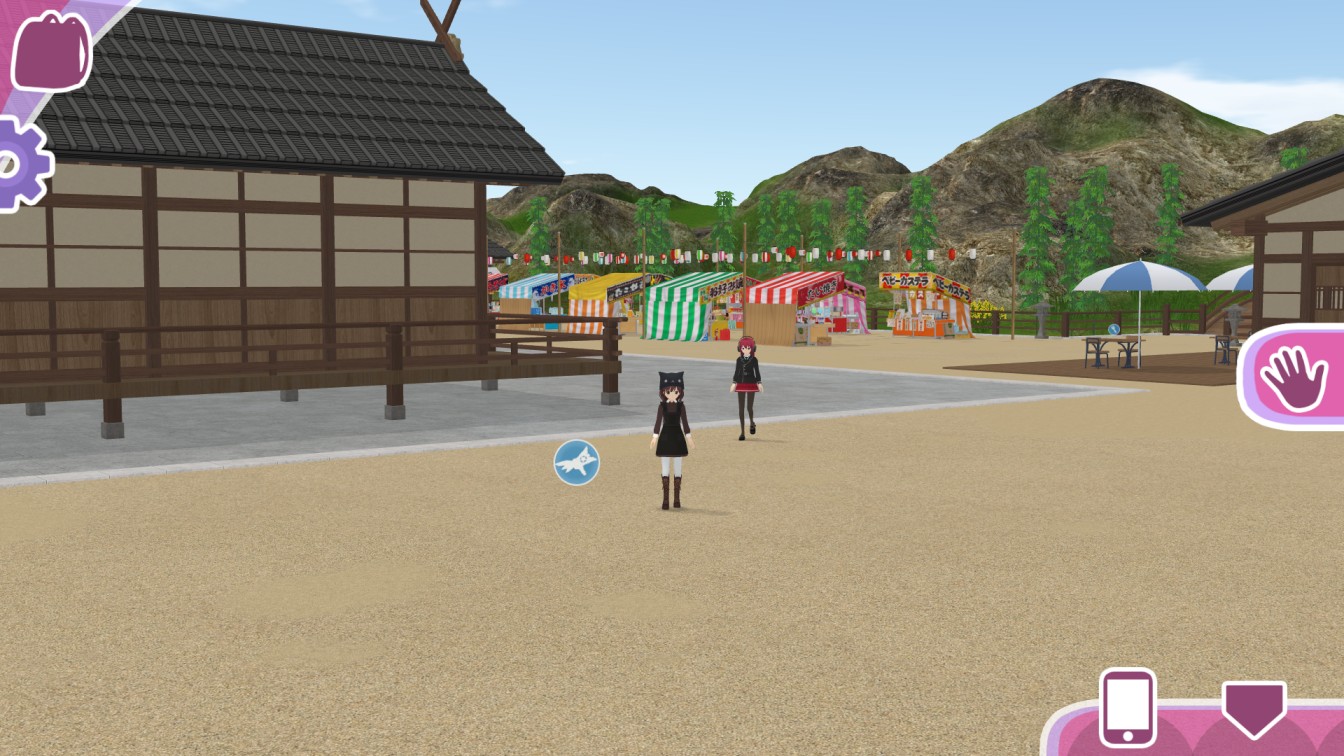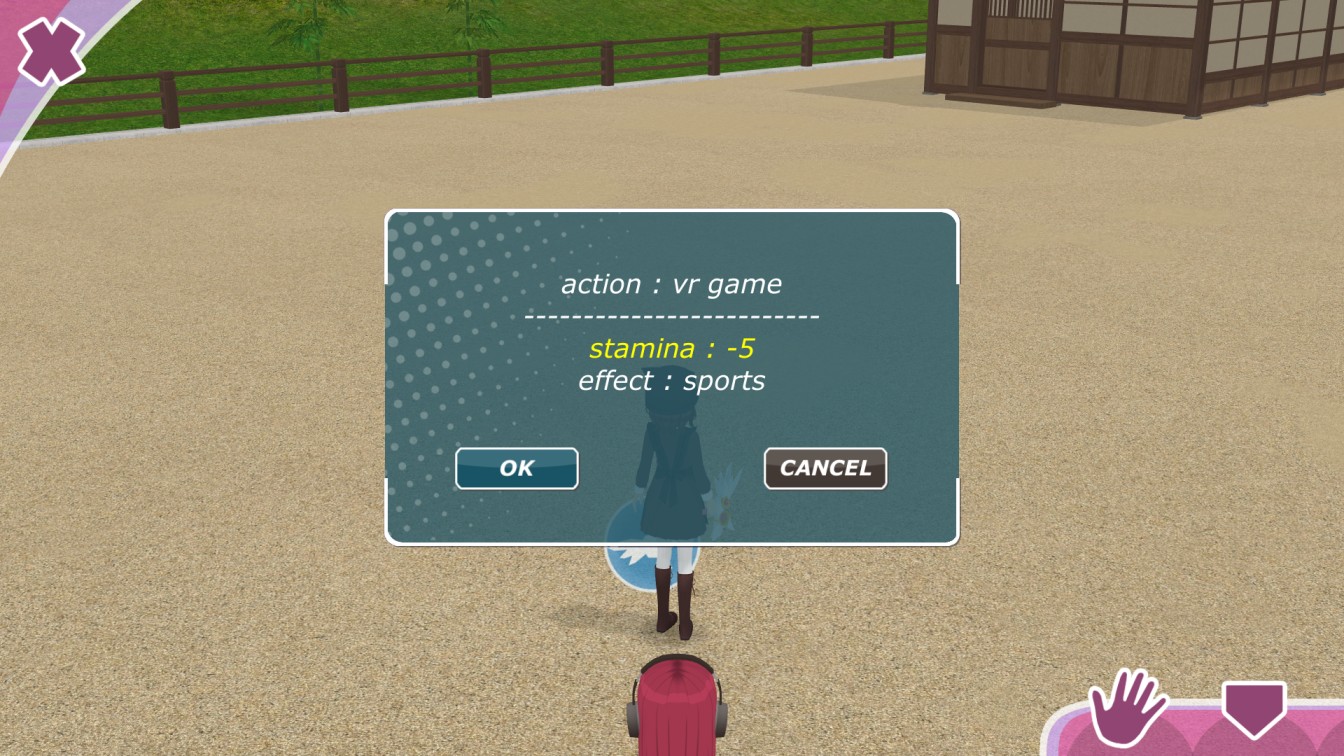 Akihabara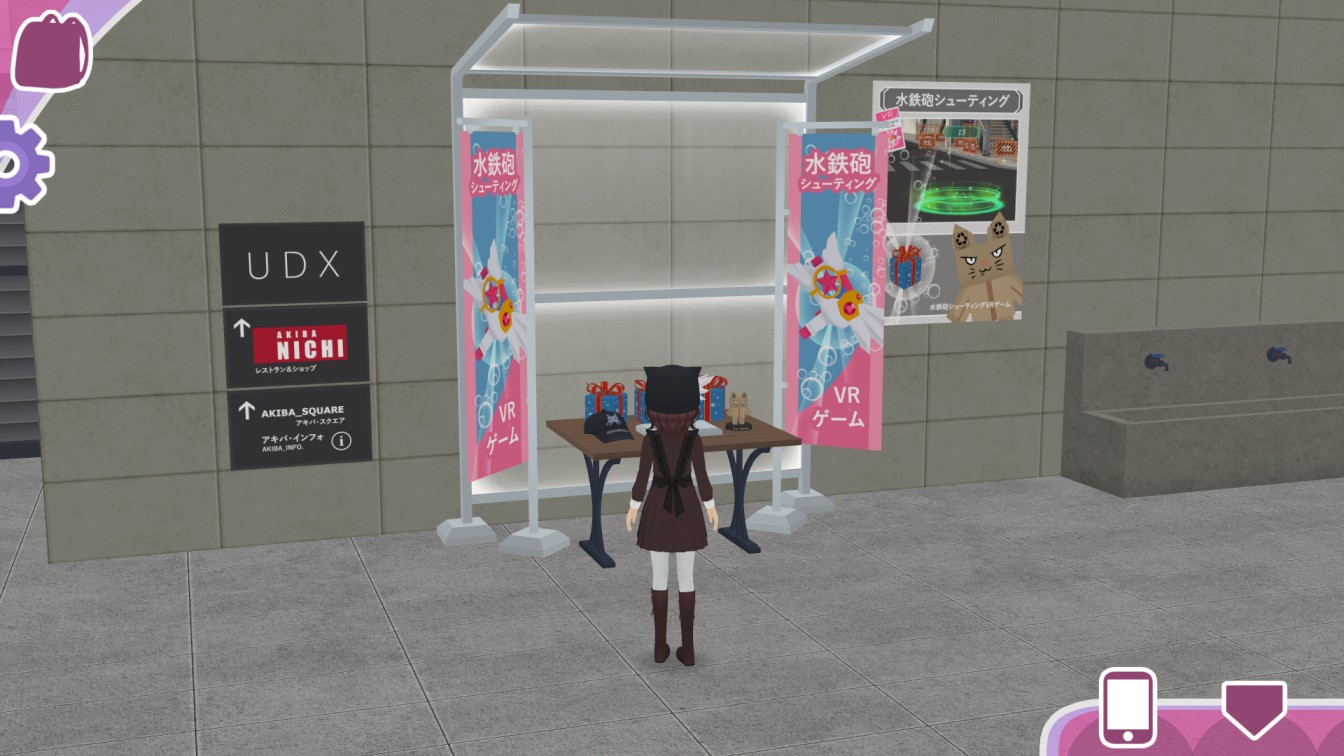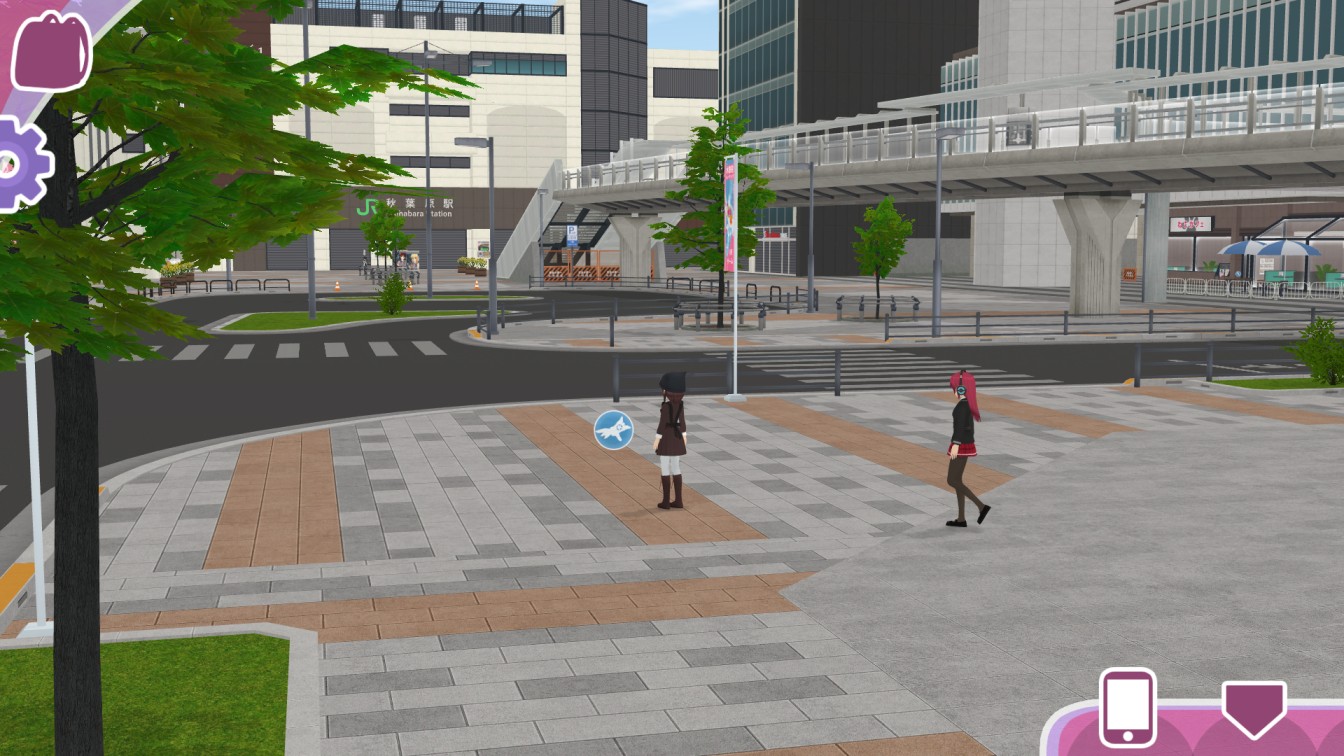 Summer Town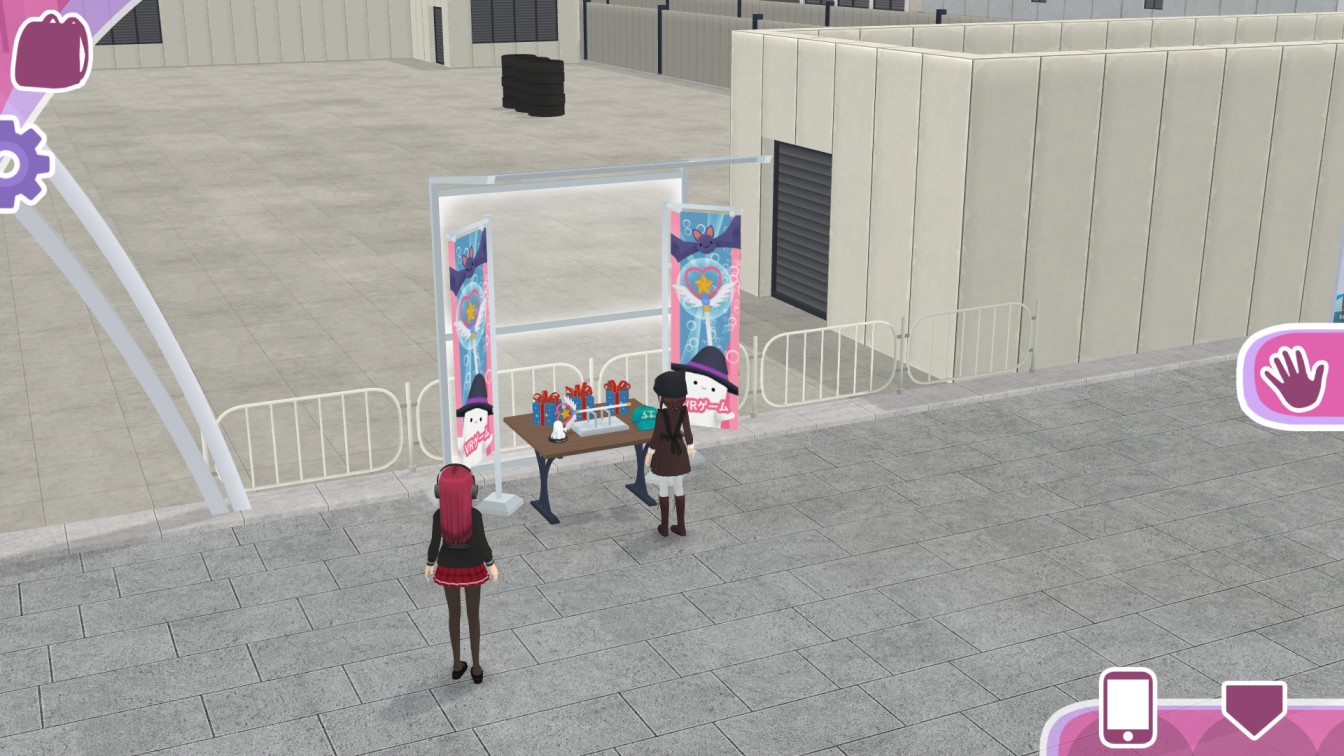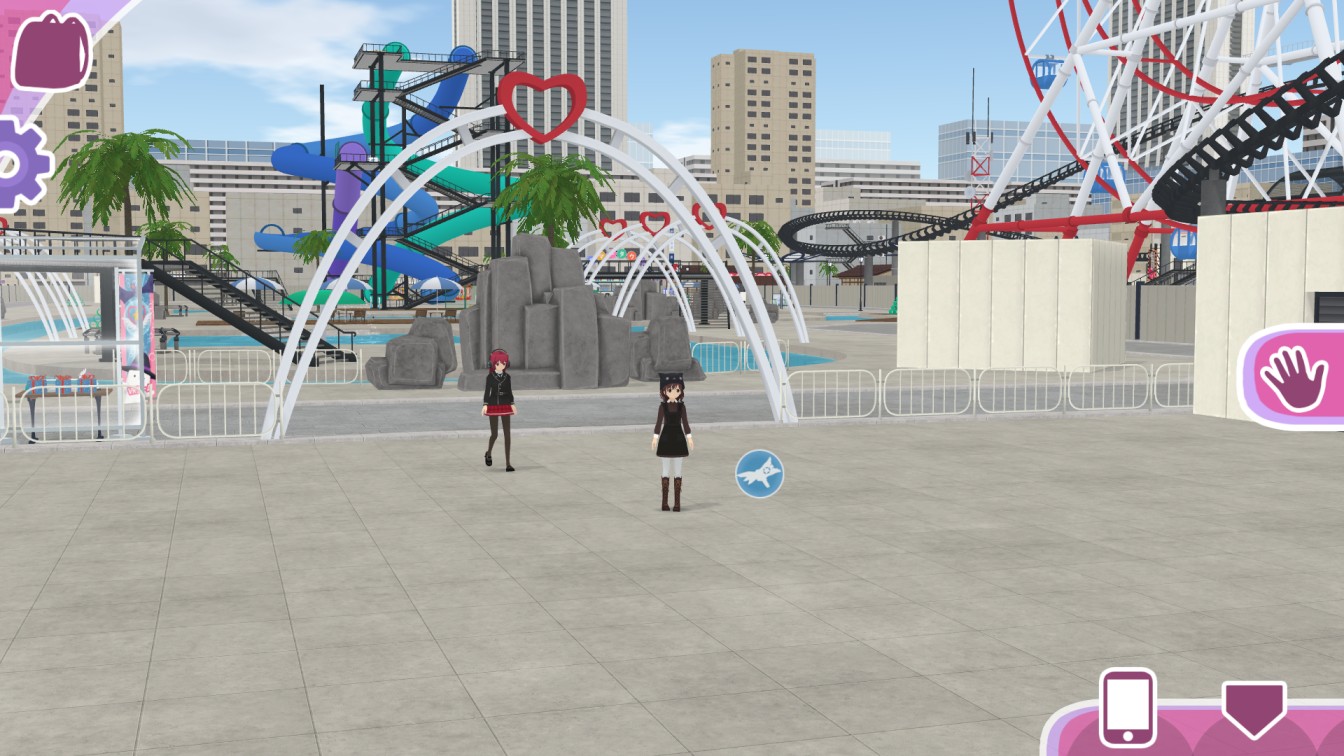 Social
Going on dates with a girl/dakimakura is the only way to socialize. It costs 10 stamina but provides a lot of affection and some social interaction.
I'll show you several dating spots down below.
School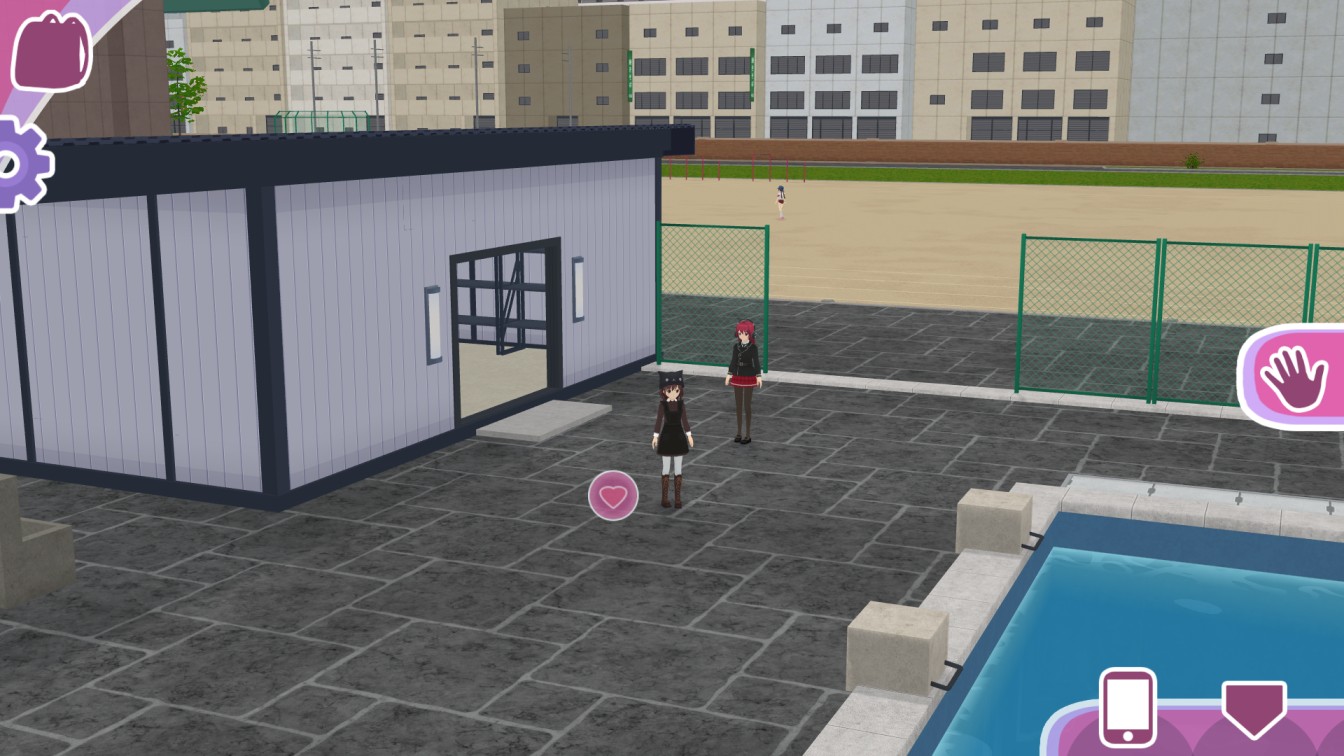 Shrine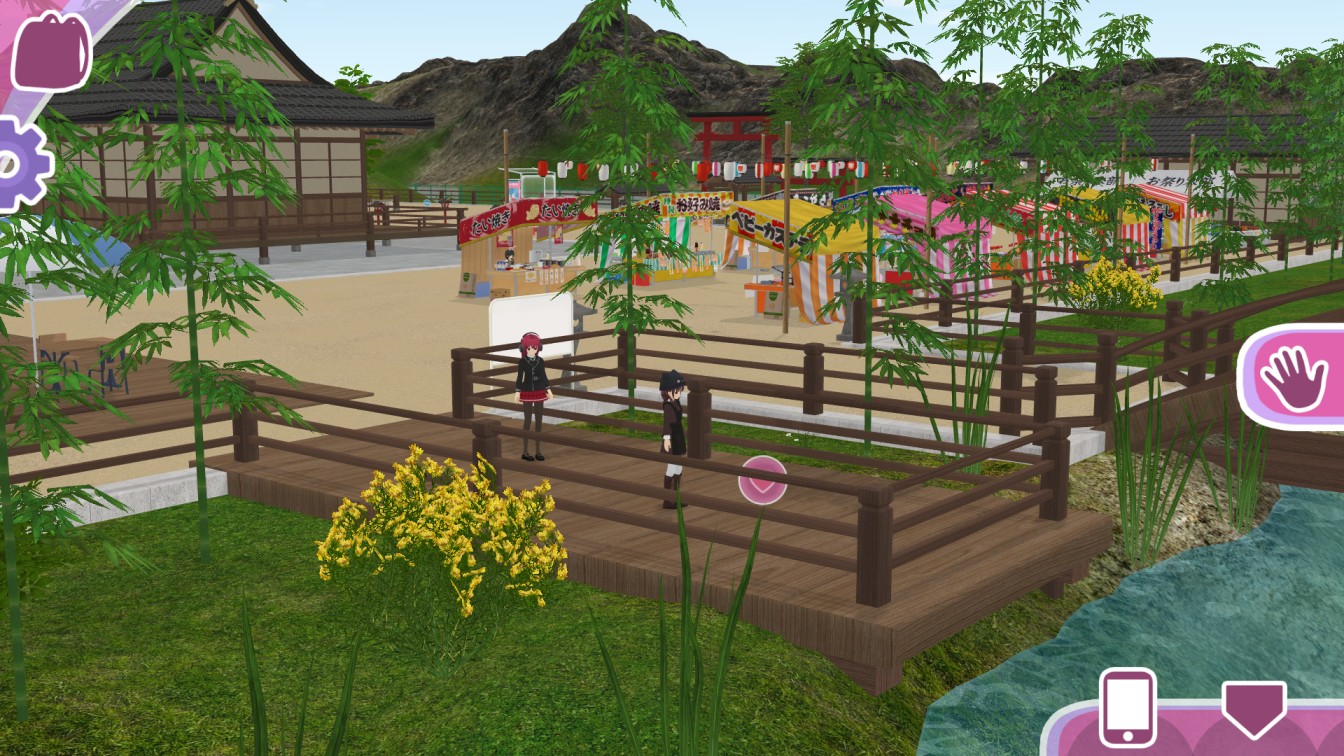 Akihabara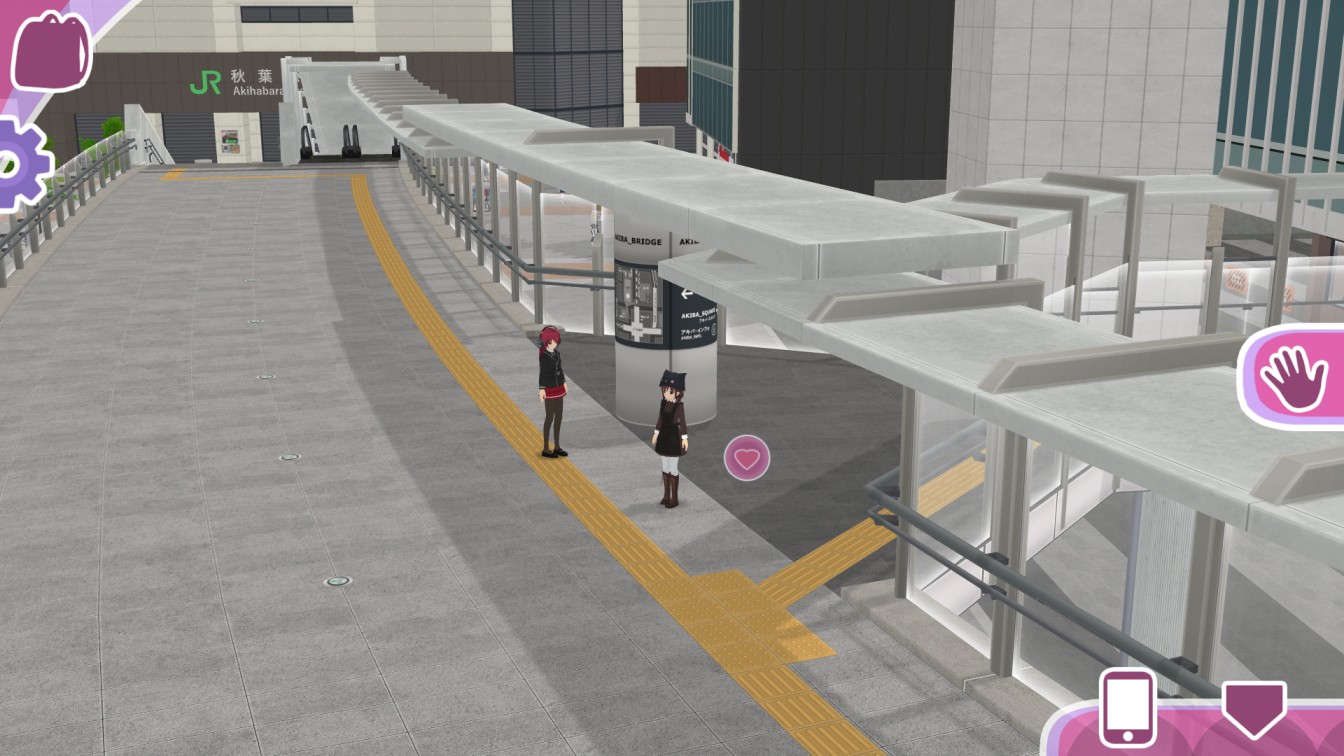 Summer Town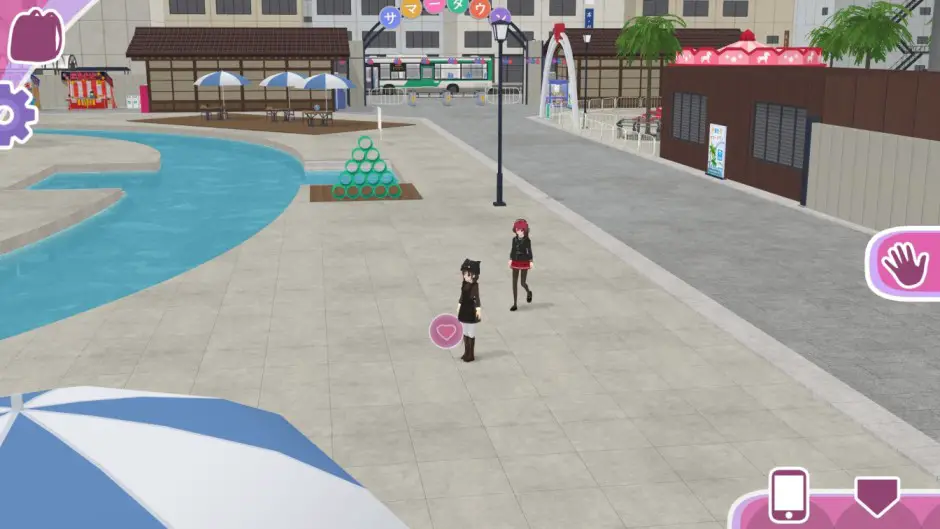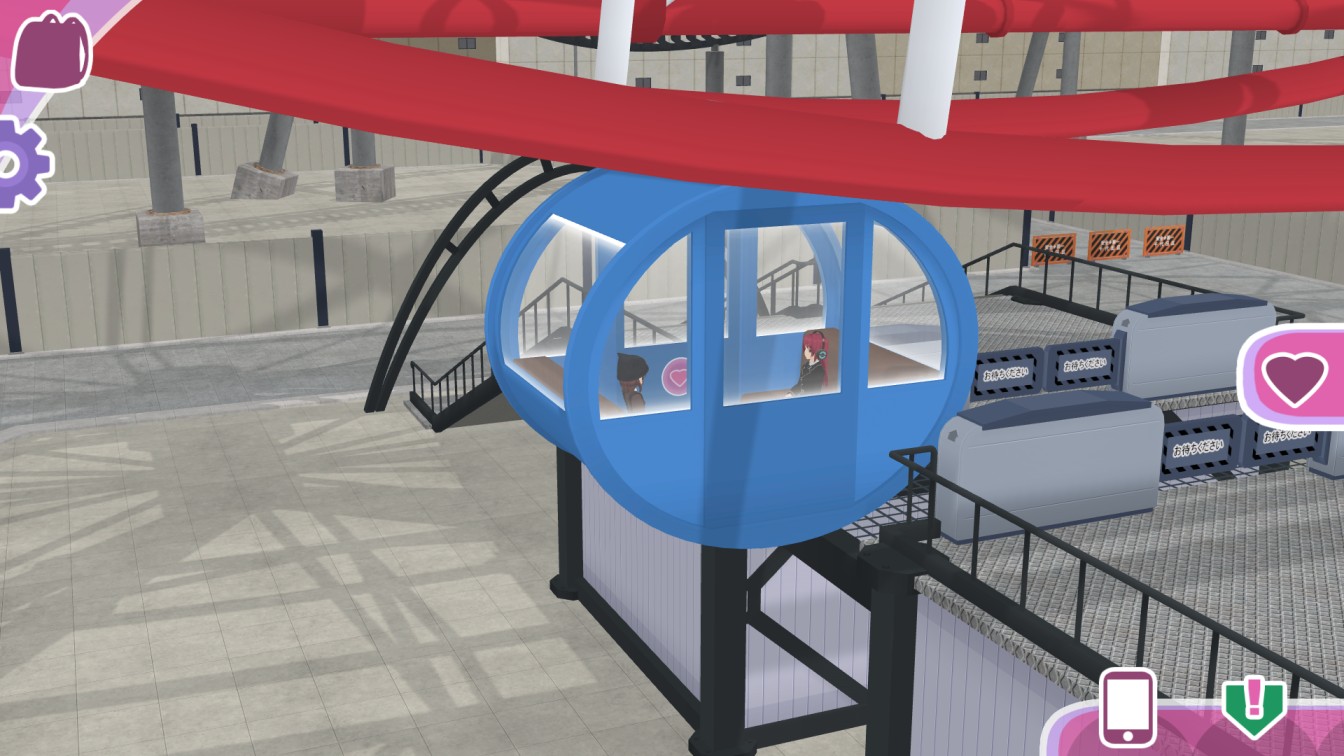 You must first go inside in order to date on the Ferris wheel. I don't encourage it because getting out of it takes a long time.
Cooking
Home
You only need to cook. You start the game with a culinary book that contains all of the recipes. Cooking once requires one stamina. You can cook at home or as a part-time employee in a maid café.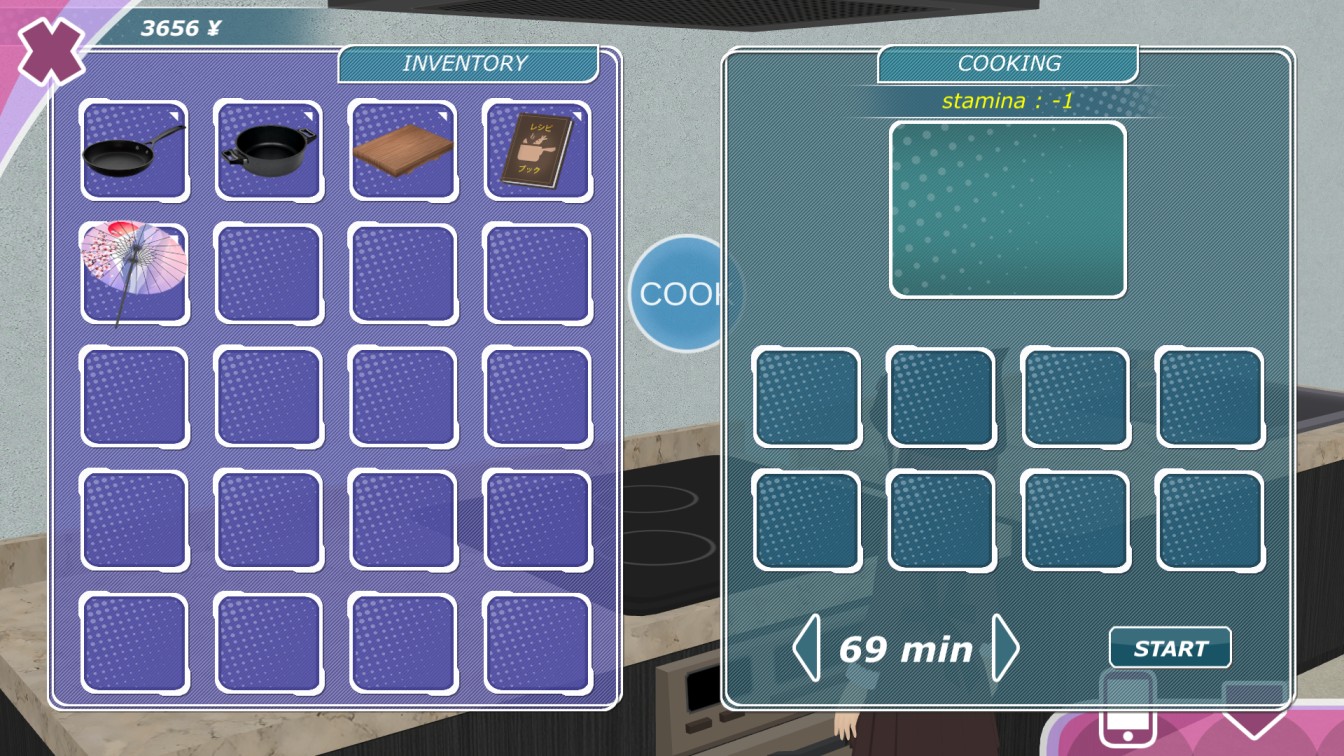 I recommend getting a part-time job because it will provide you with both cooking skills and money (up to 10,000 yen). You will, however, require a maid dress and a maid headband, both of which can be purchased at Shoujo Mart.
Acquiring clothing for a part-time job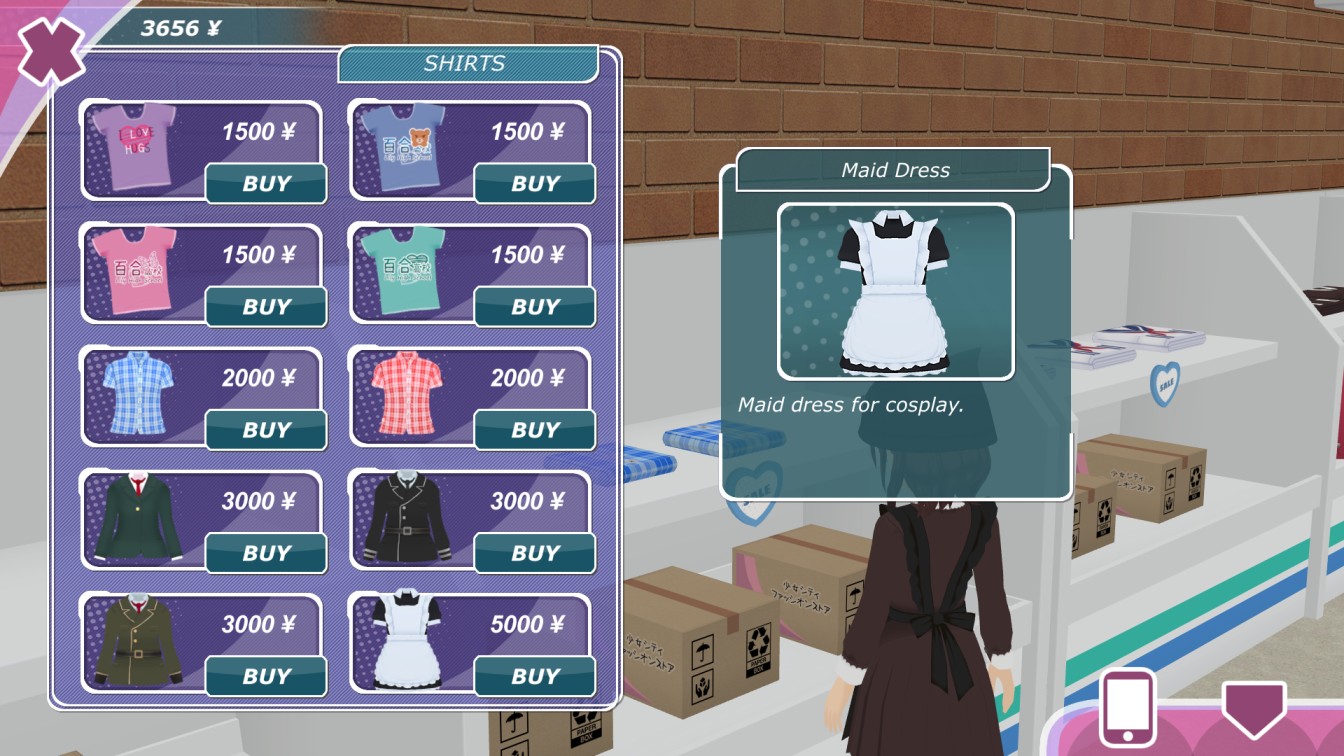 Cafes
Here are the locations of the Cafes:
School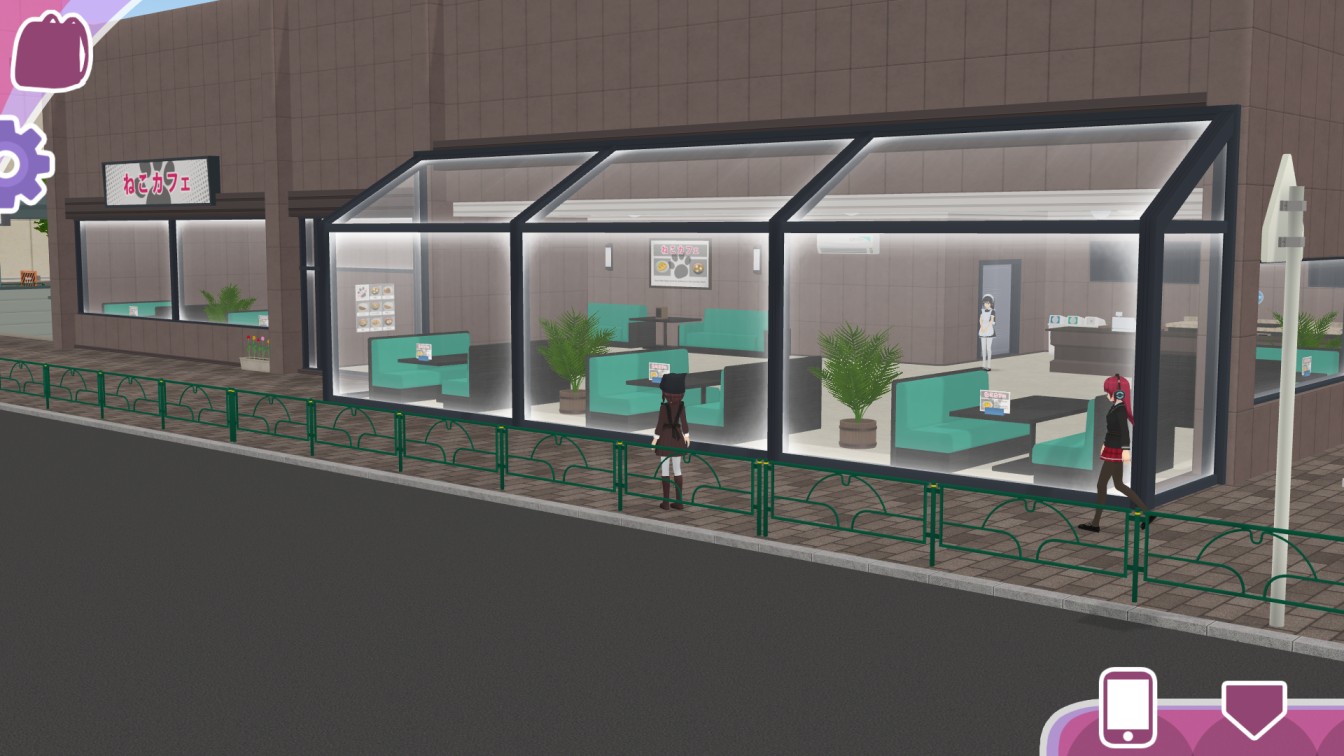 Akihabara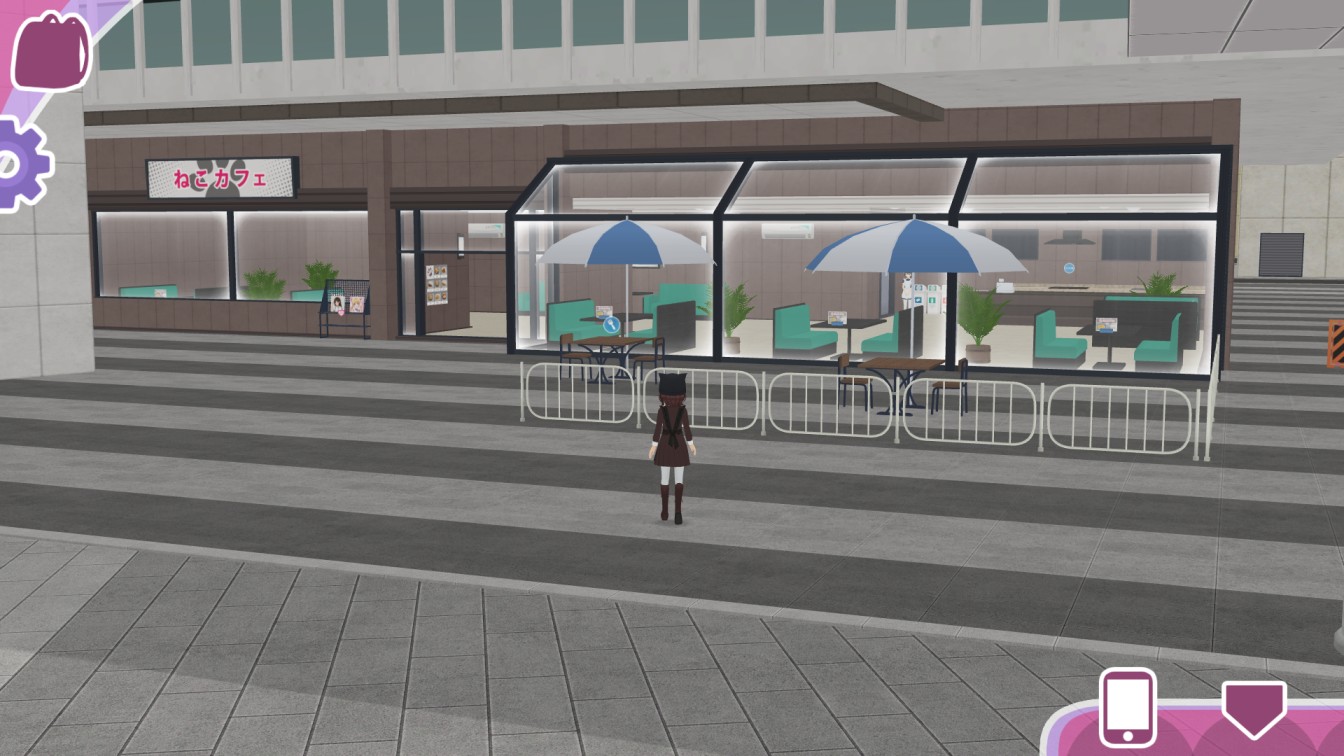 Fashion
The only way to increase fashion is to put on clothes. You have the option of purchasing them or 'kindly borrowing them from your girlfriend'. And don't worry, she won't be furious at you, and she'll have them again the next day, so you won't see her going around in her underwear the next day.
You also don't have to worry about the stat falling down if you remove something because it won't!
However, now… I'll show you where you can acquire clothes and accessories!
School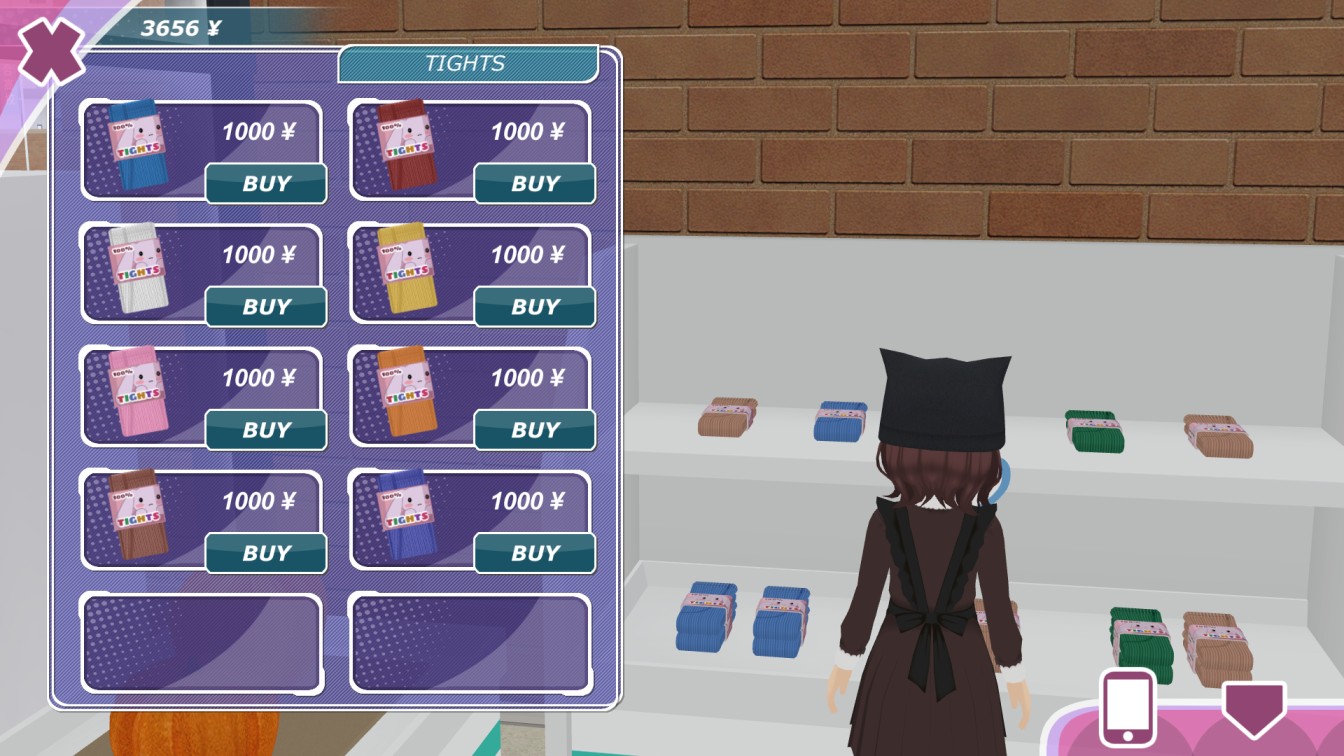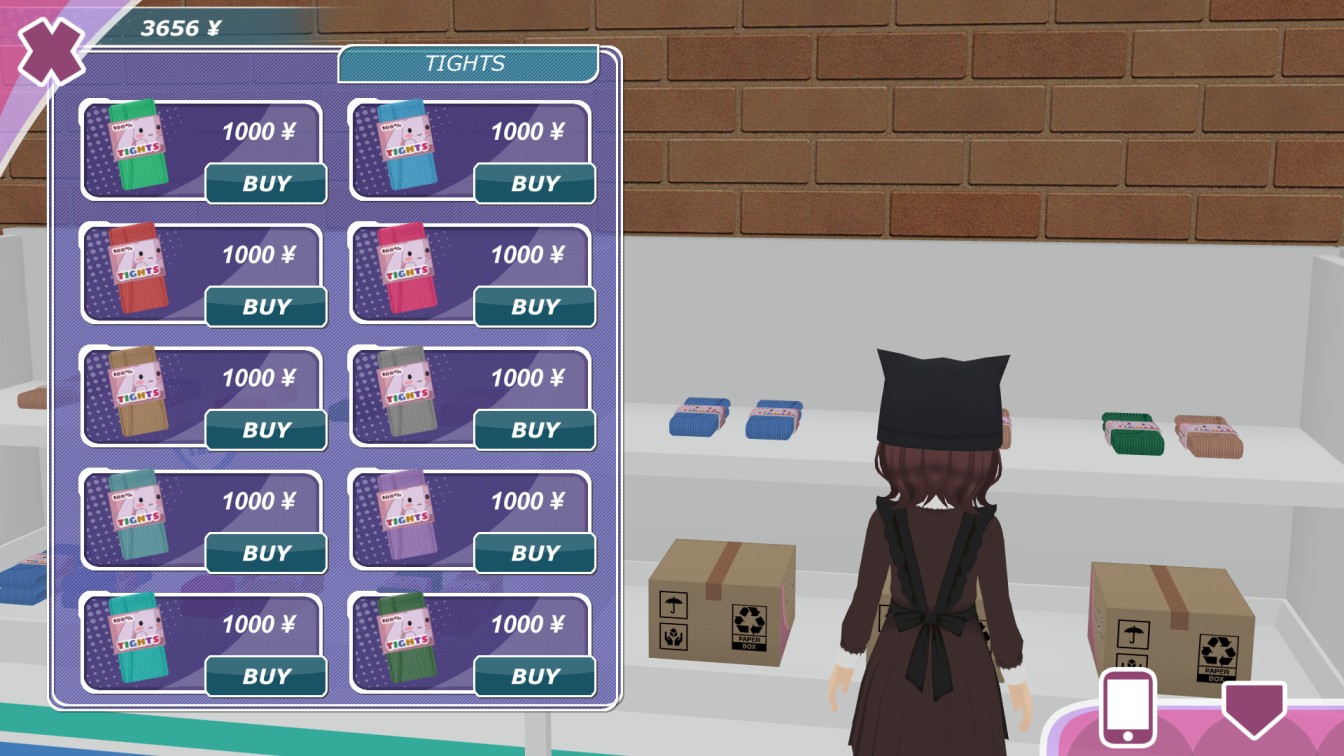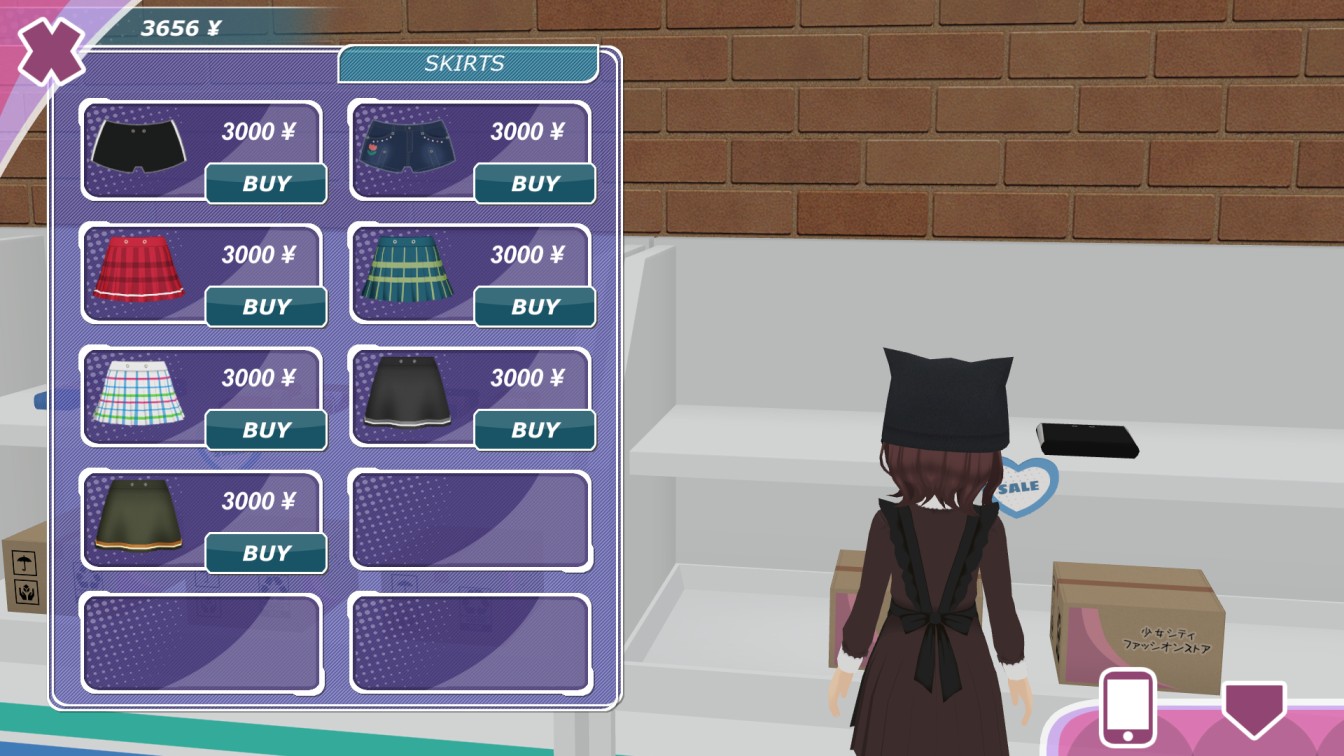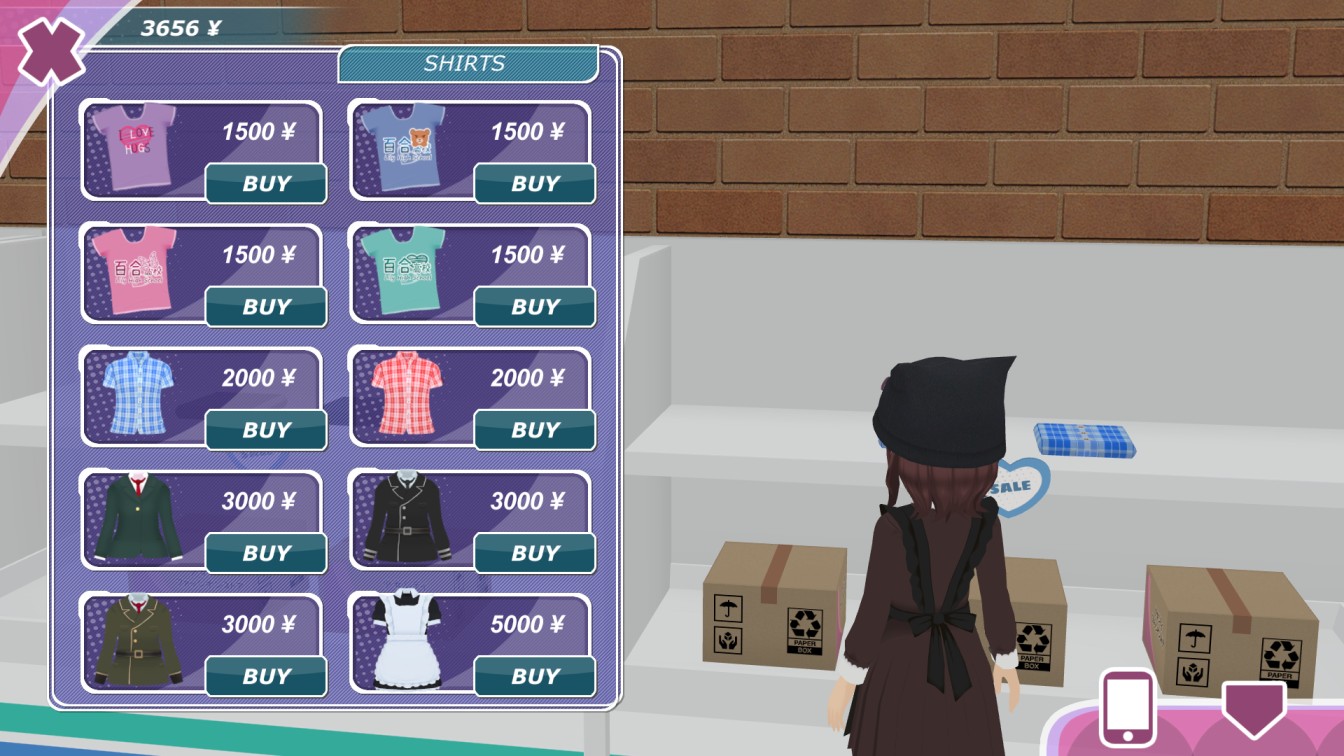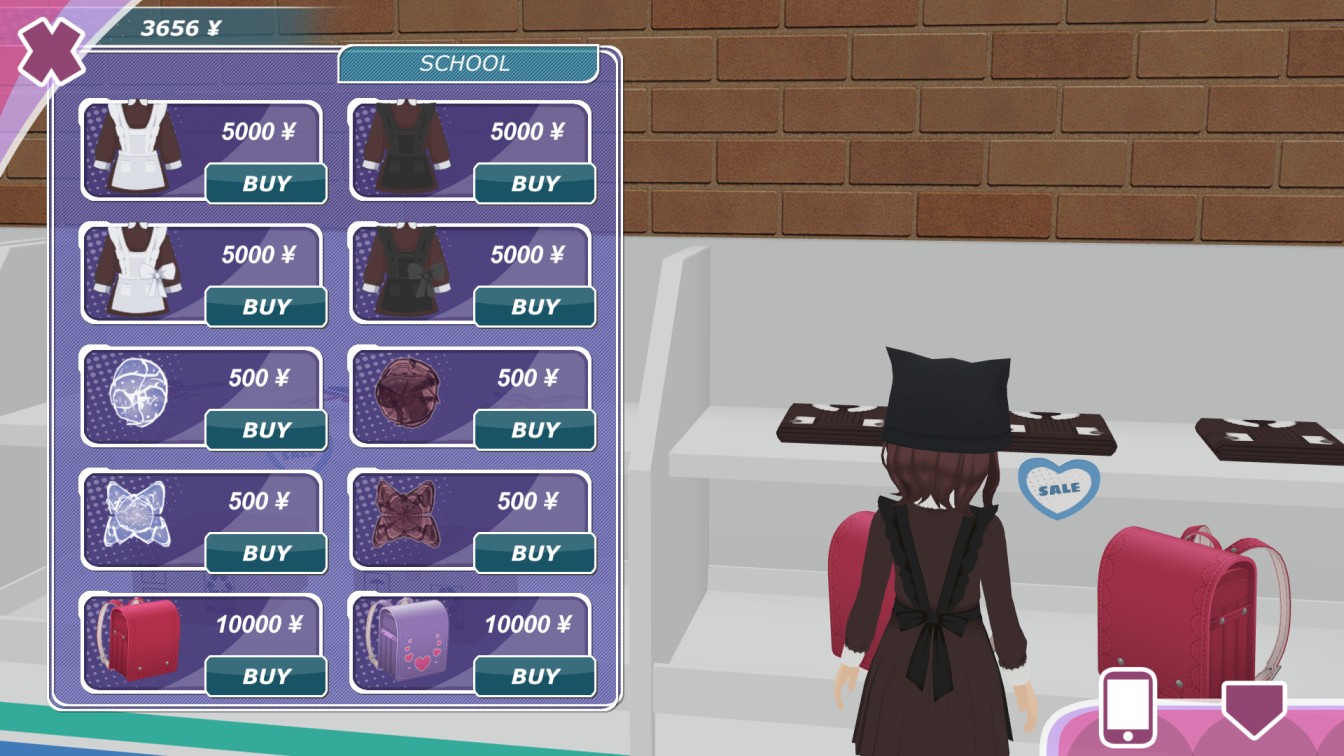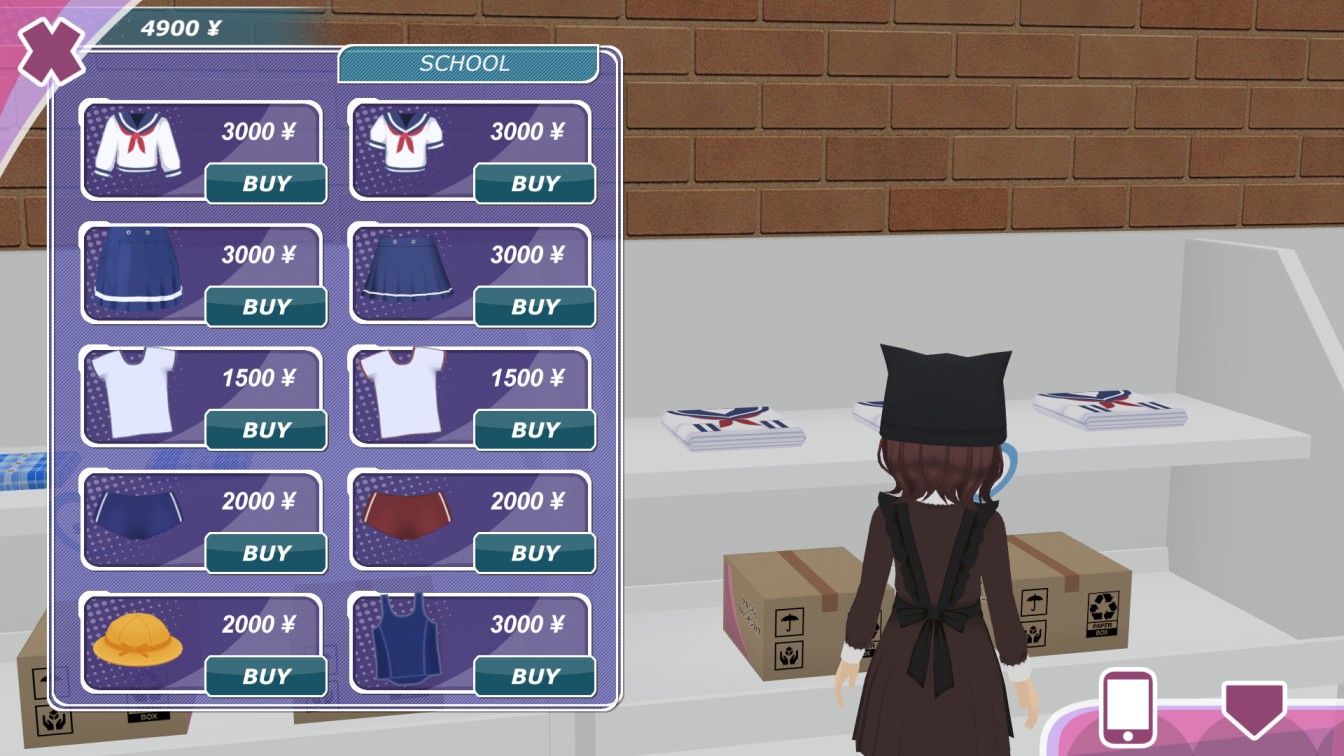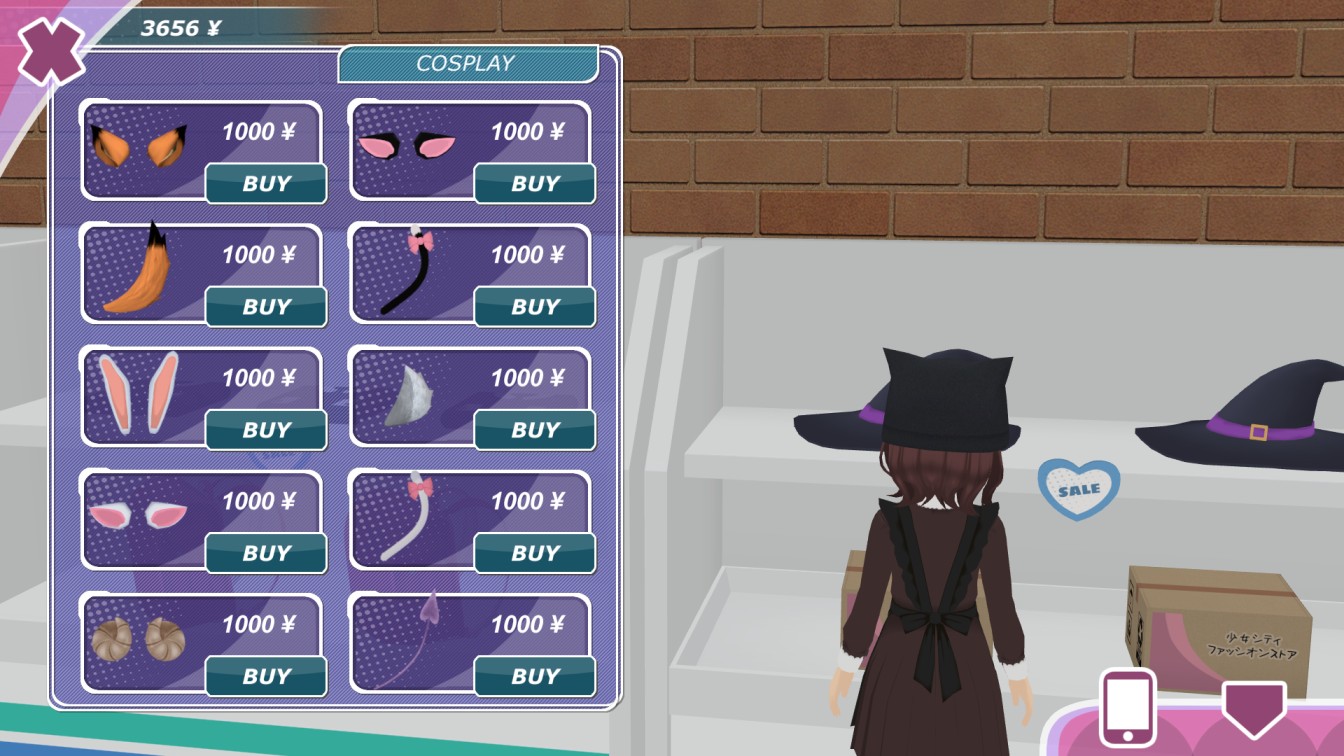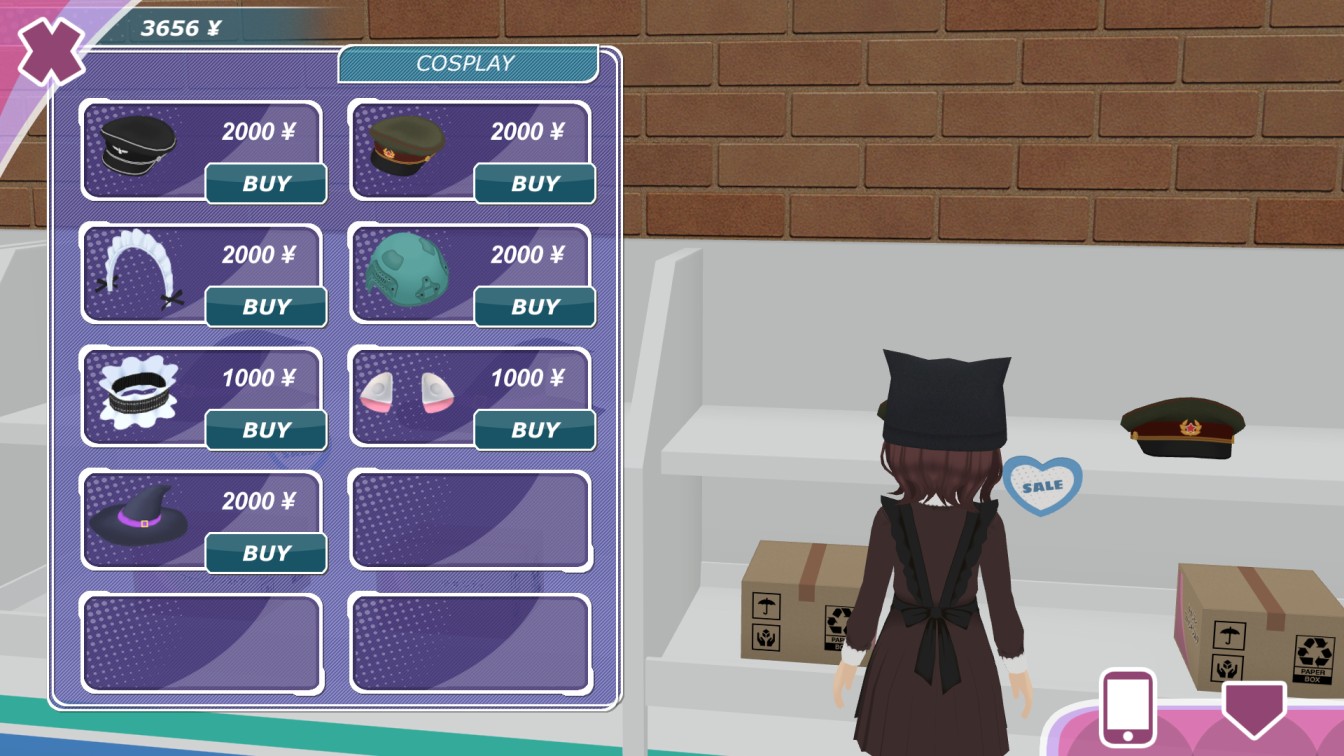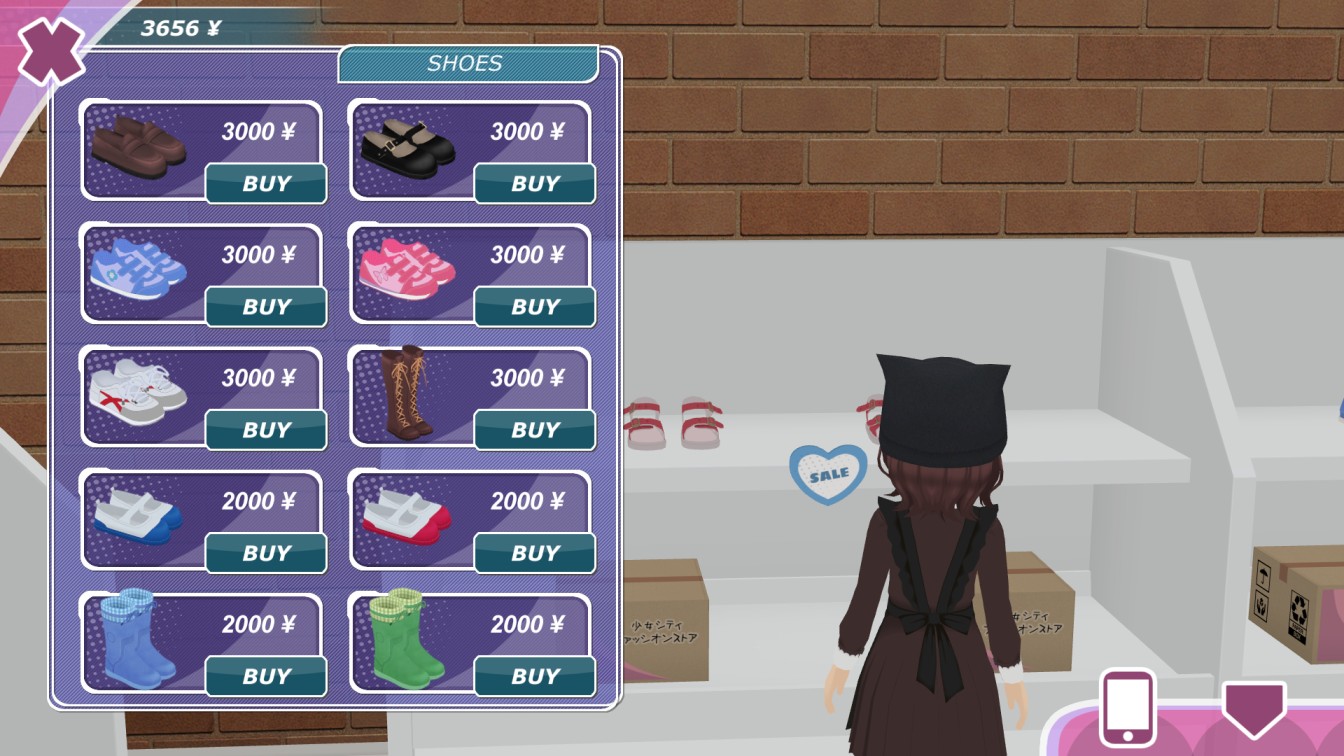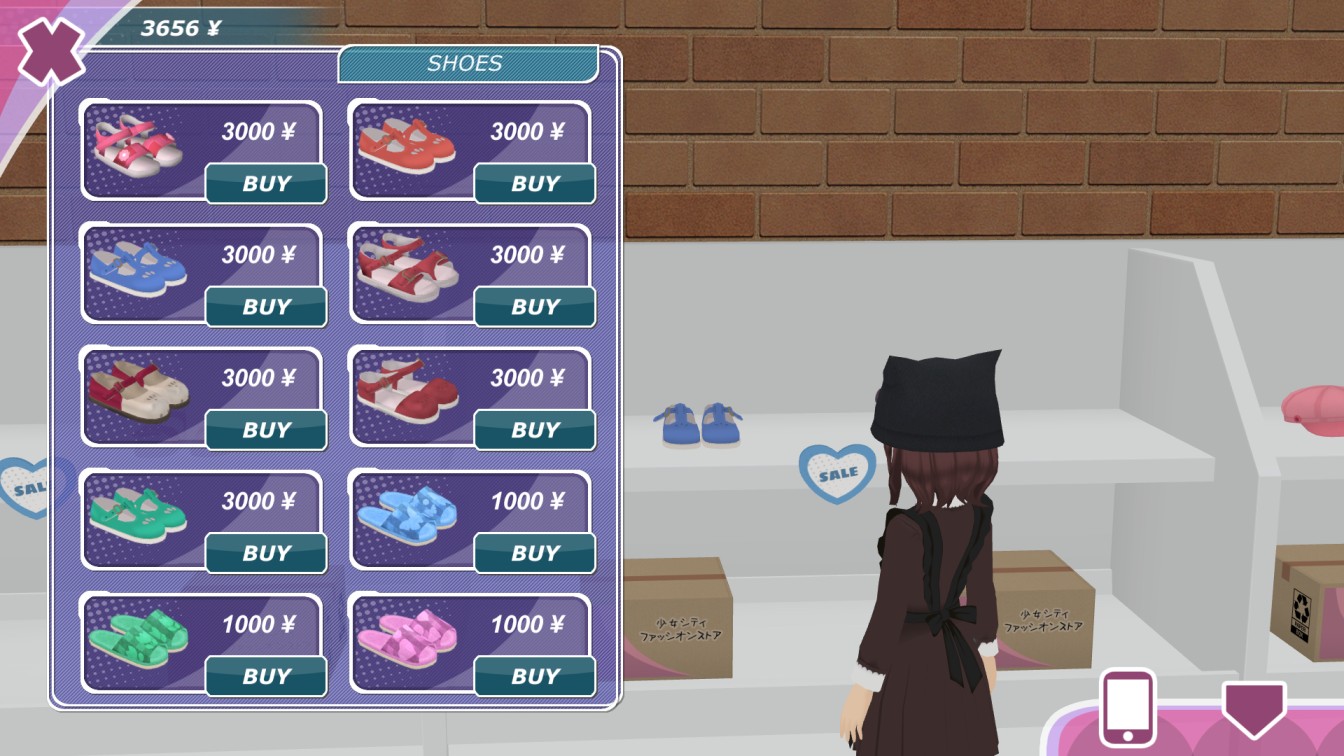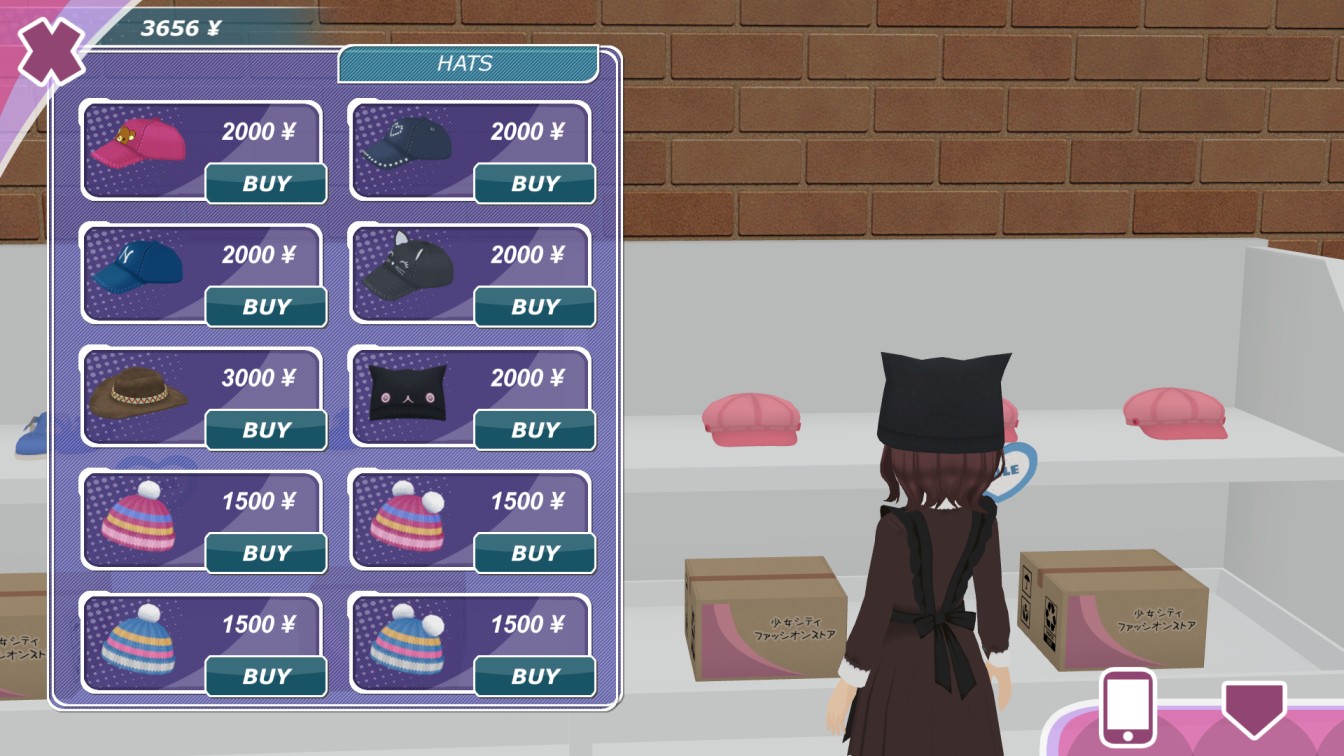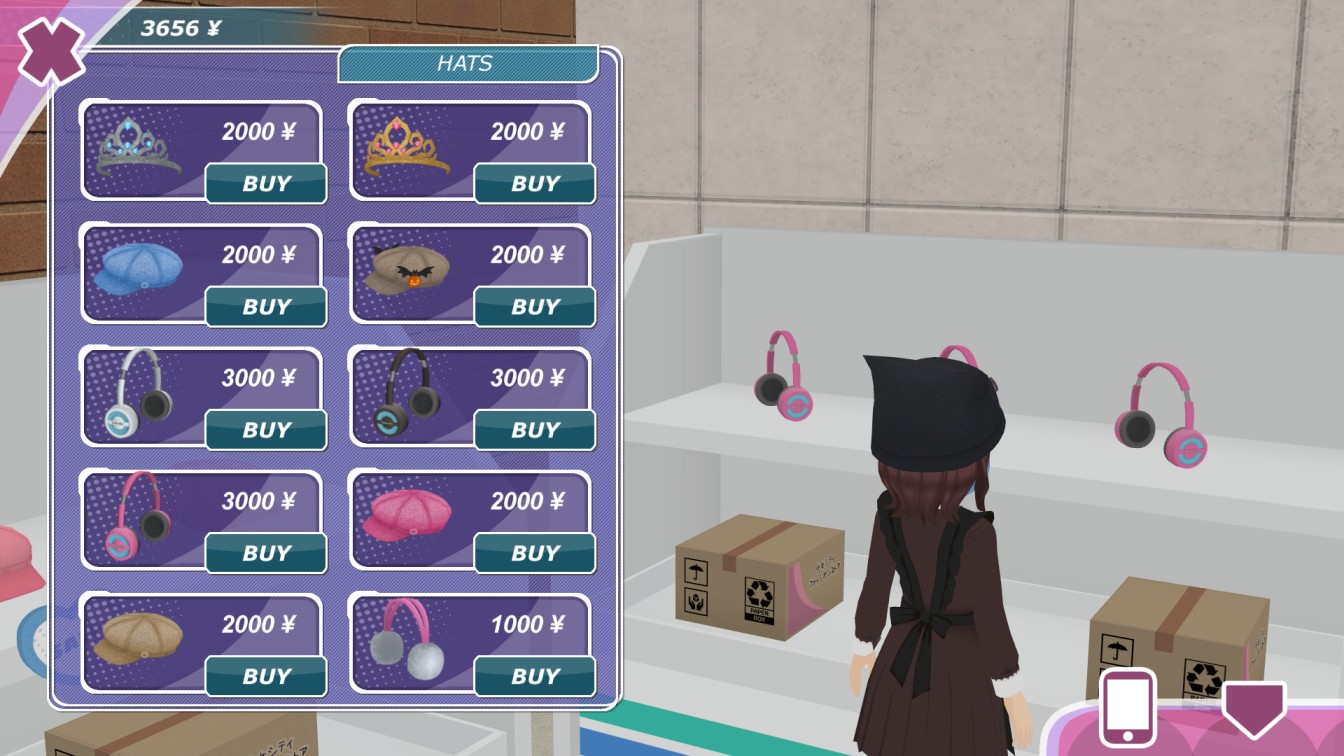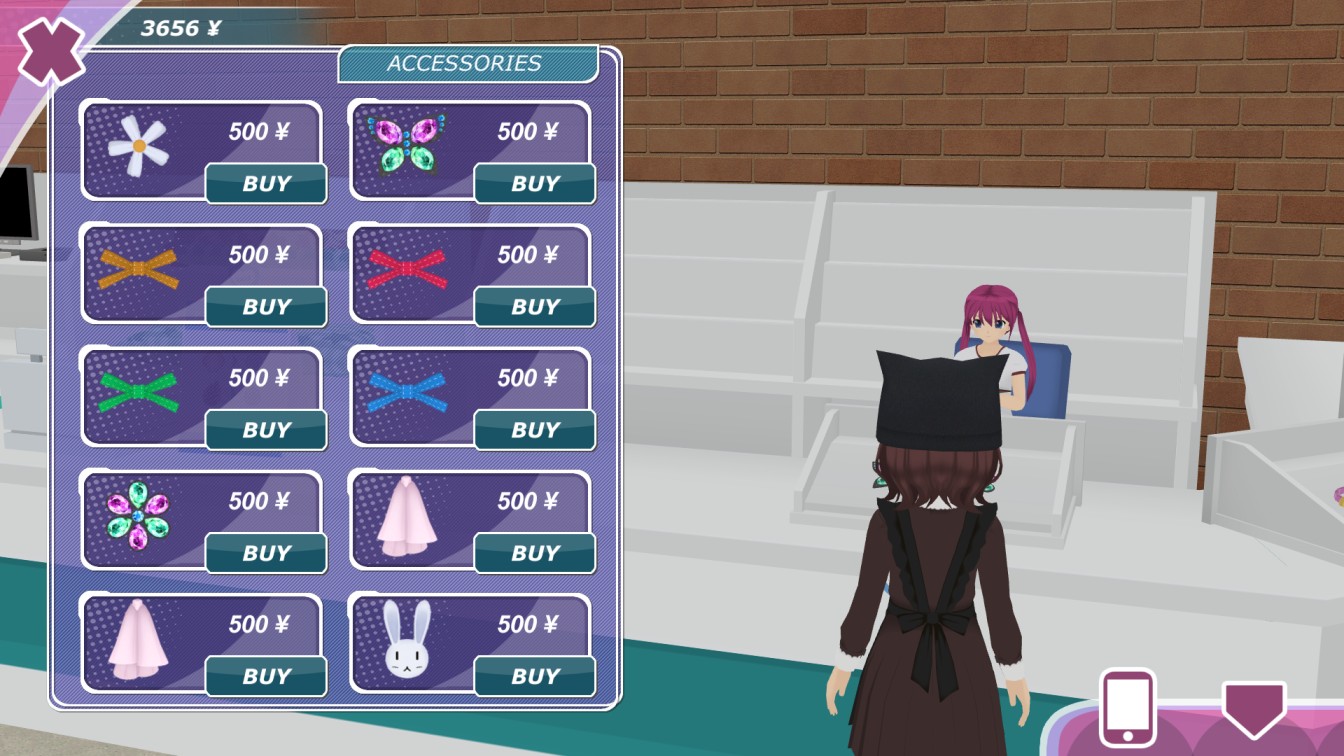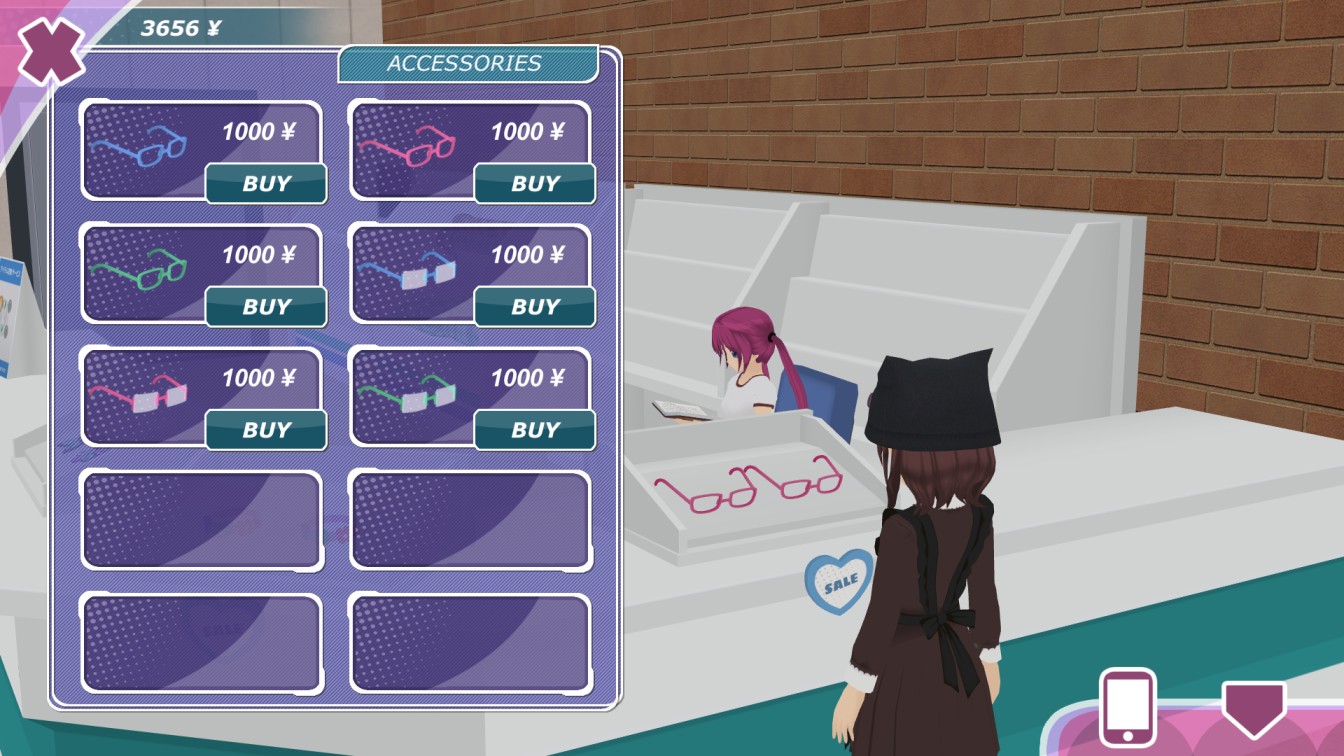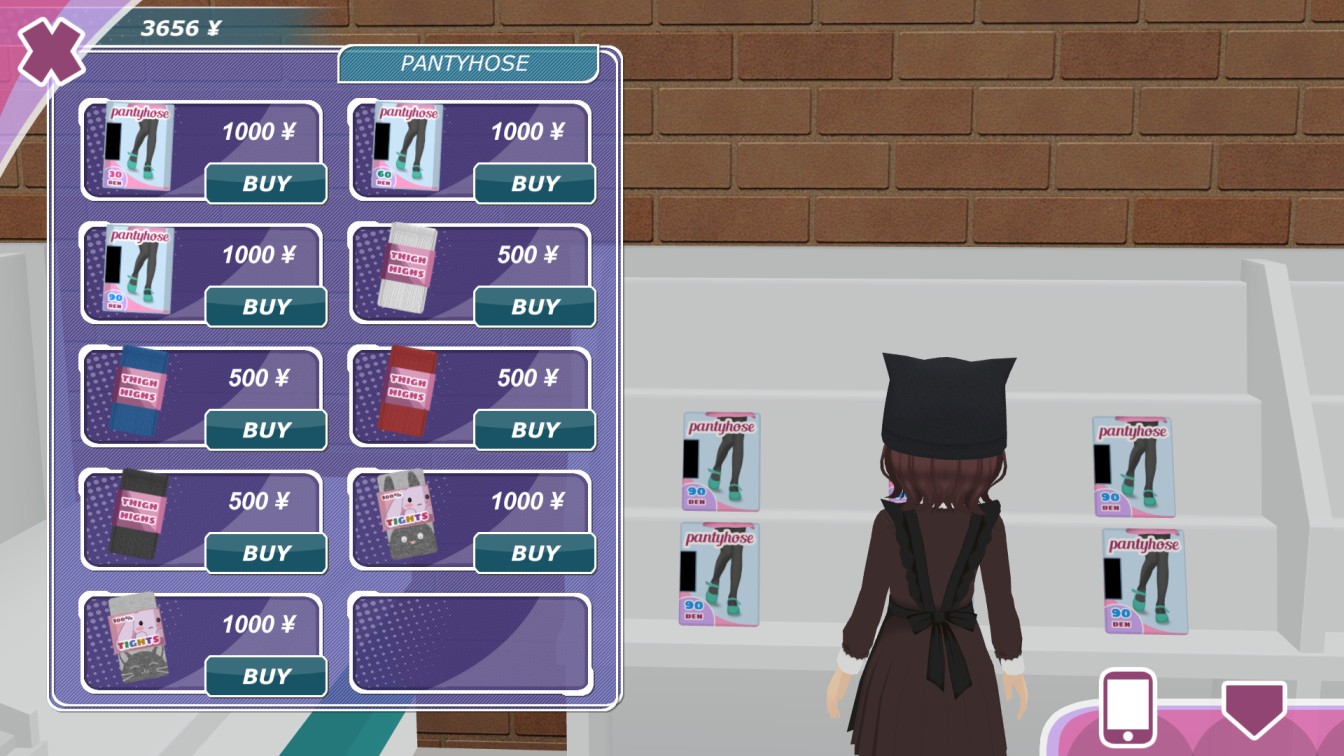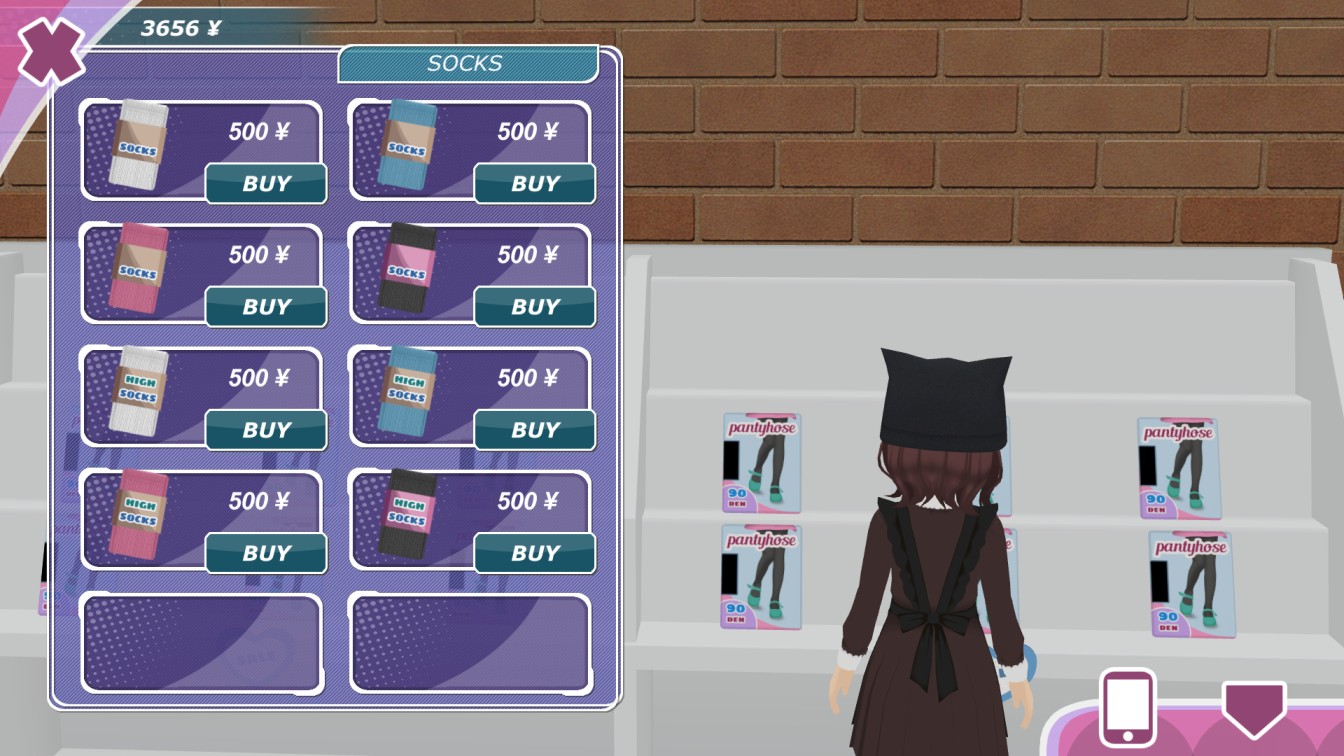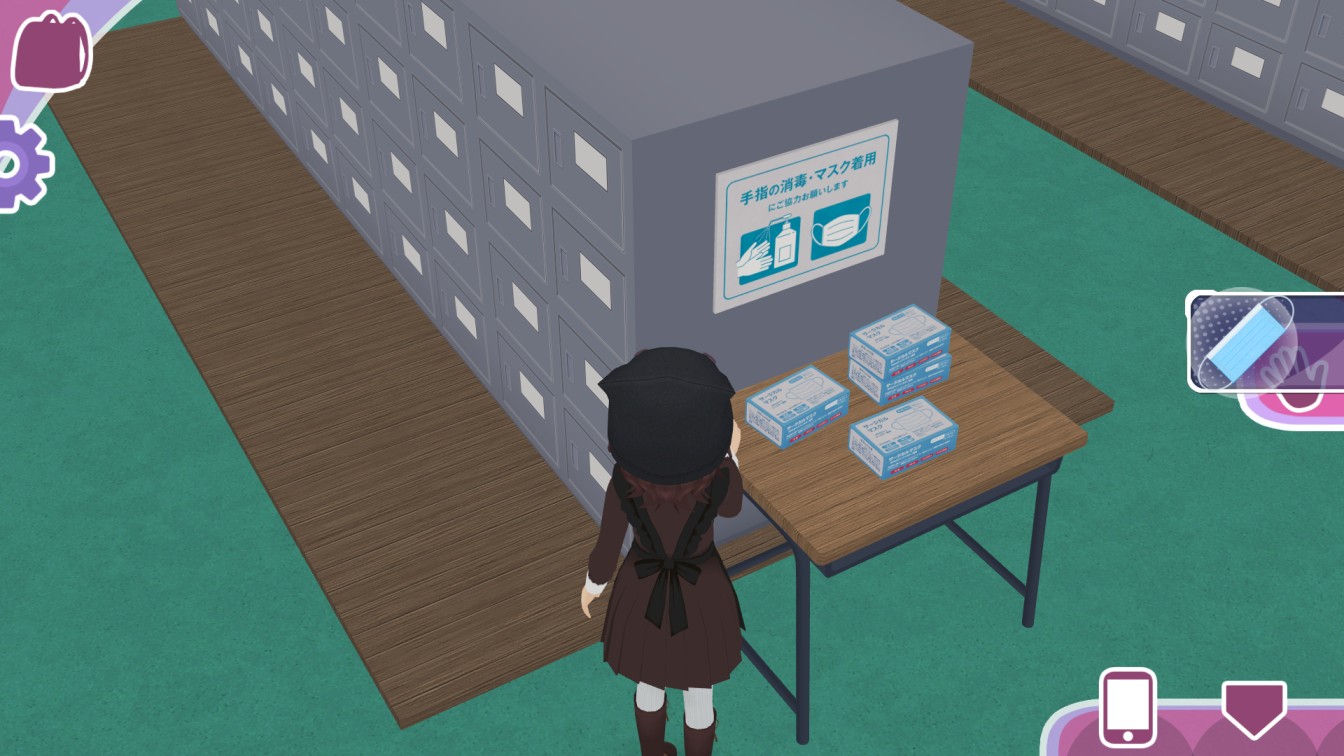 Shrine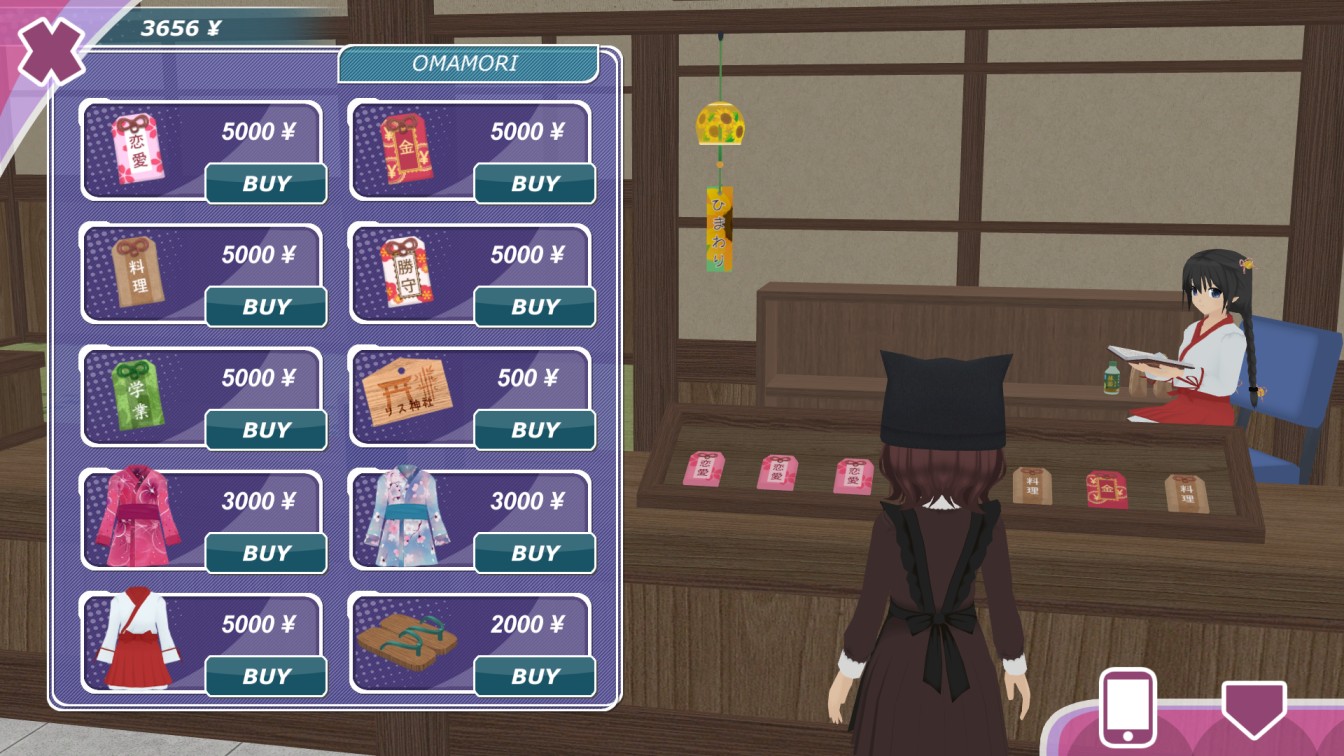 Akihabara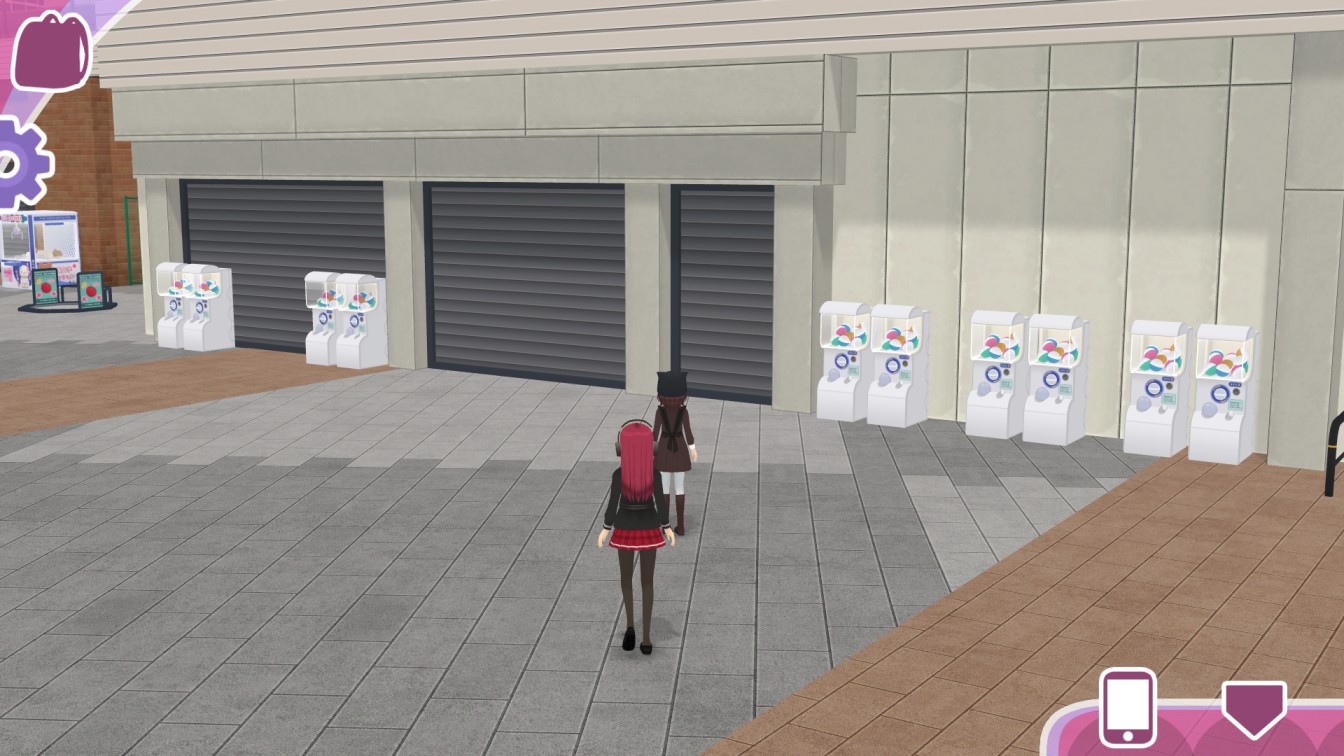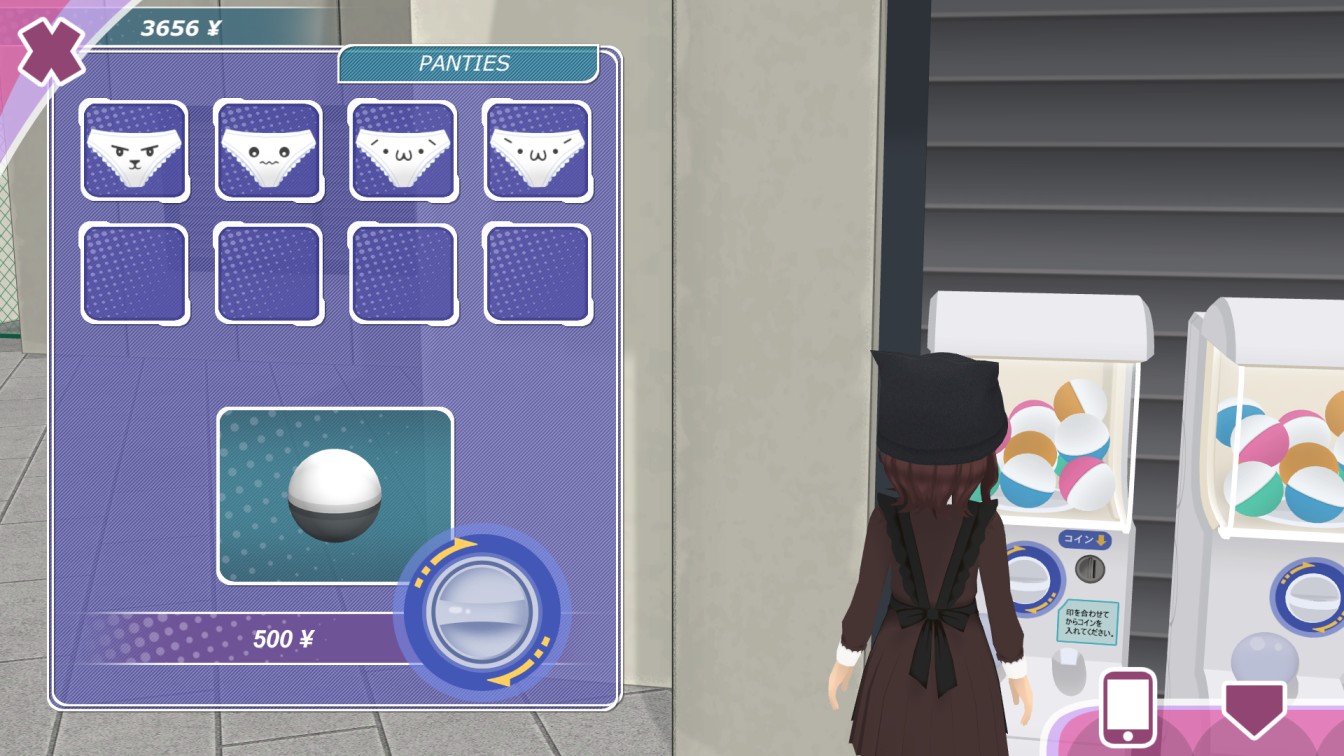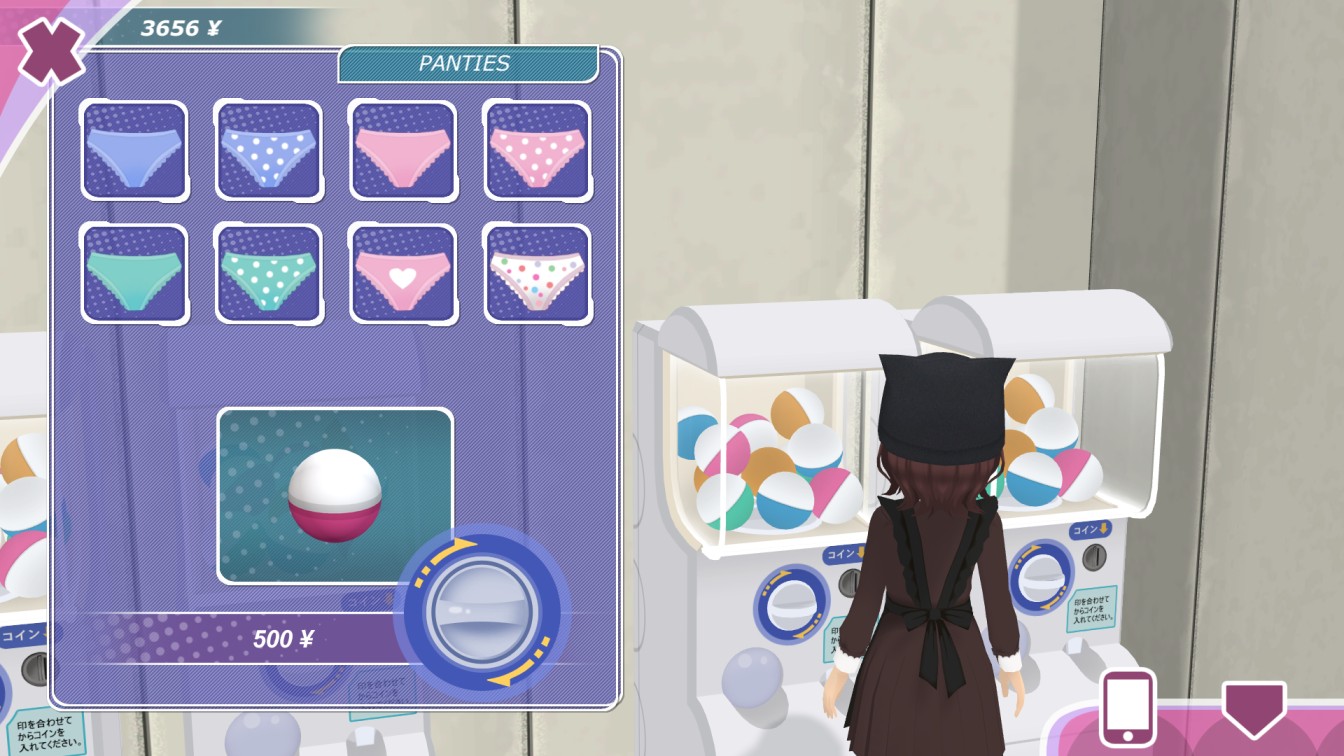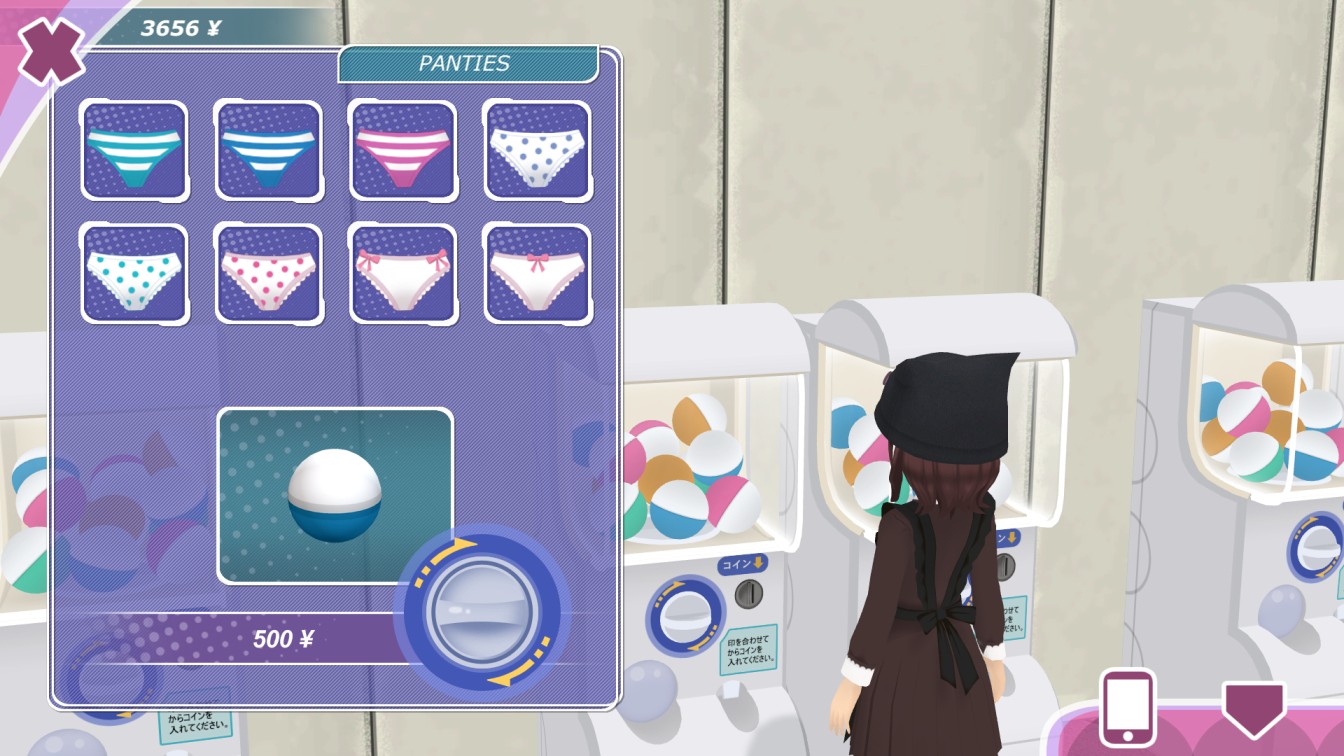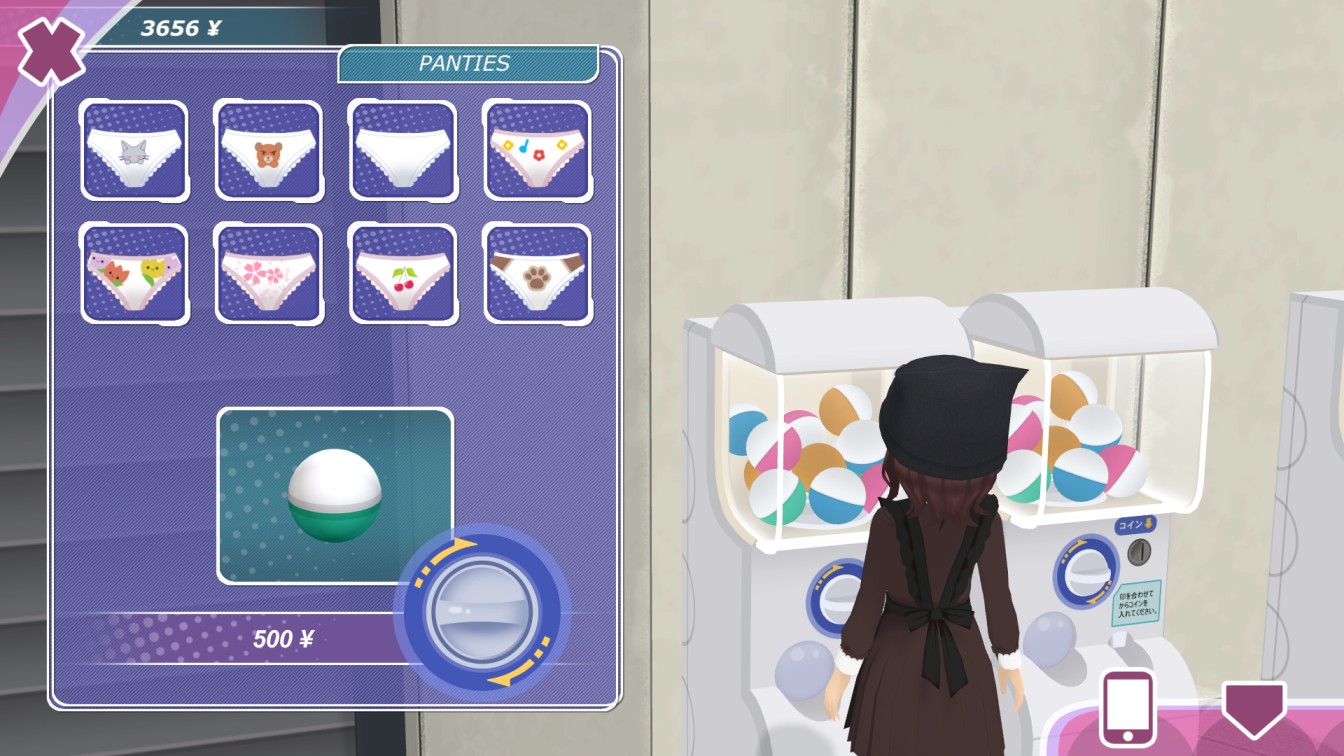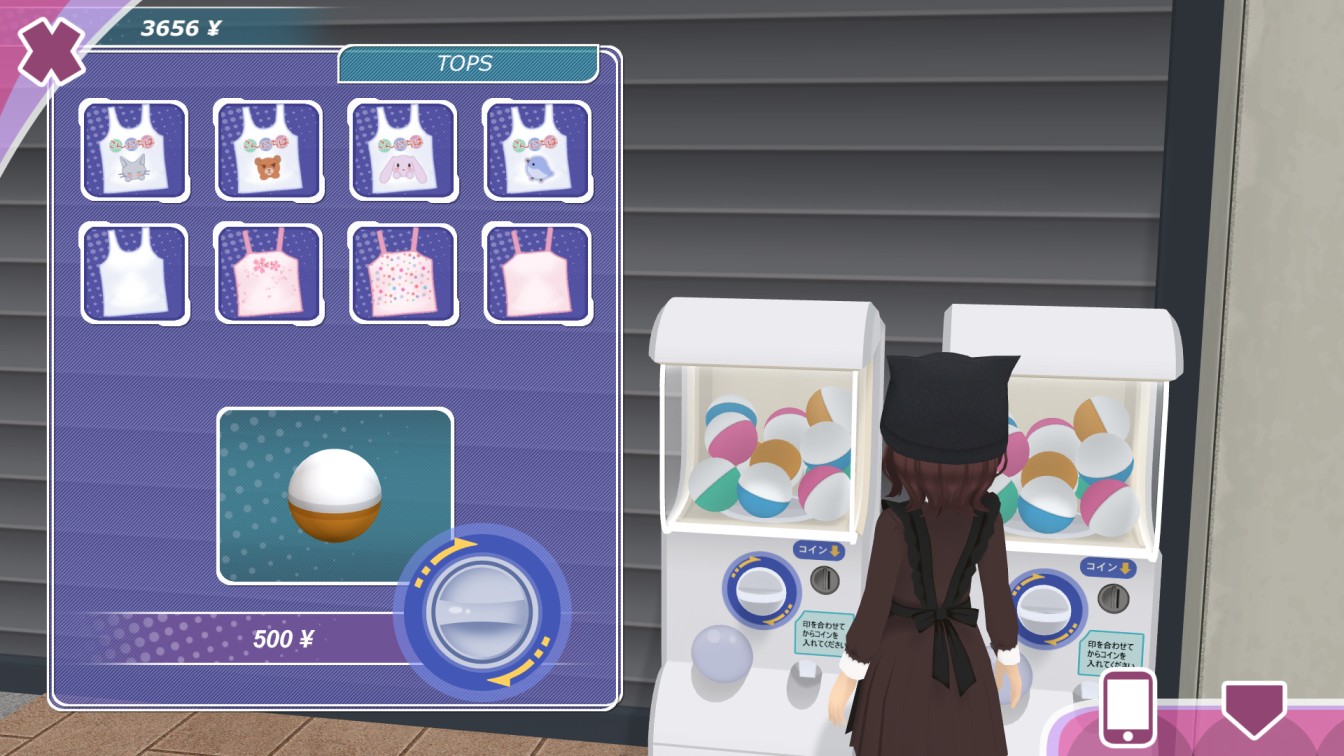 Summer Town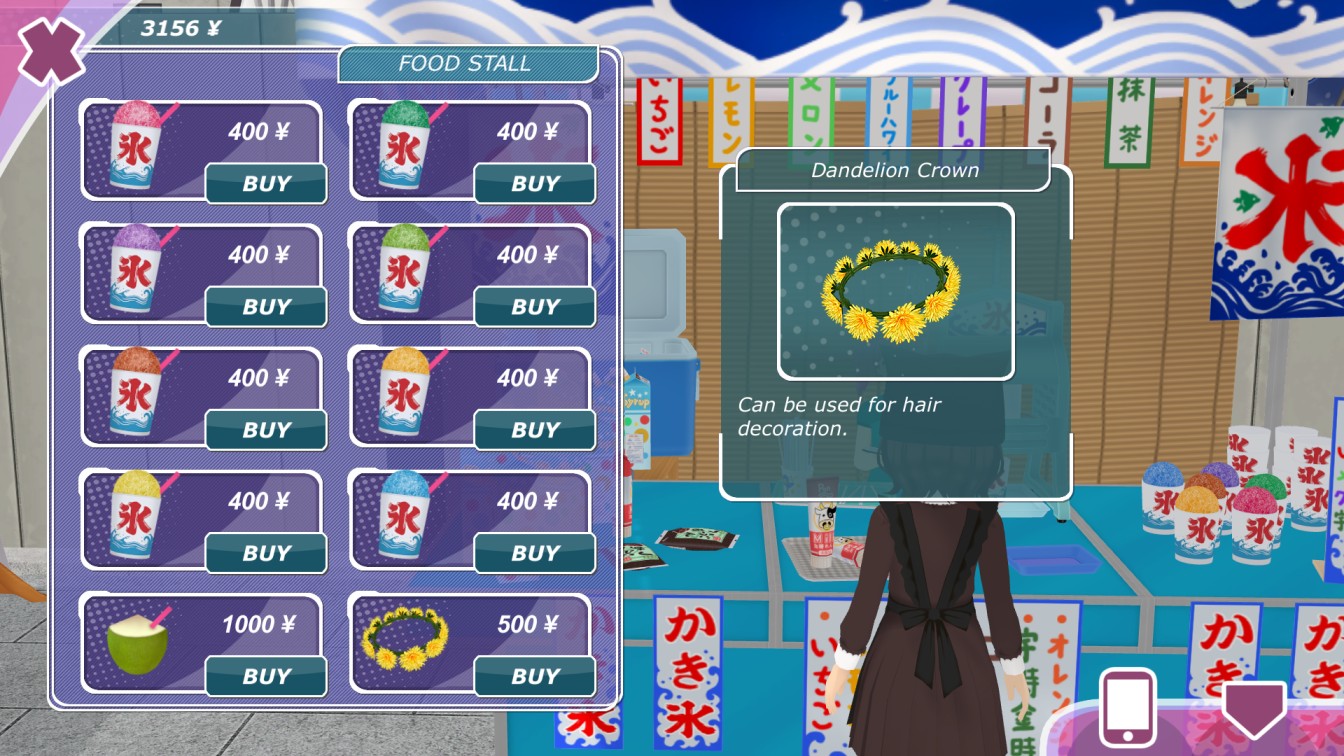 Bonus
And that concludes this guide. I hope that helps anyone who is having trouble figuring out how to boost stats, etc.
Here's an added bonus.
A hairdresser is a place where you can customize the colors and styles of your and your partner's hair.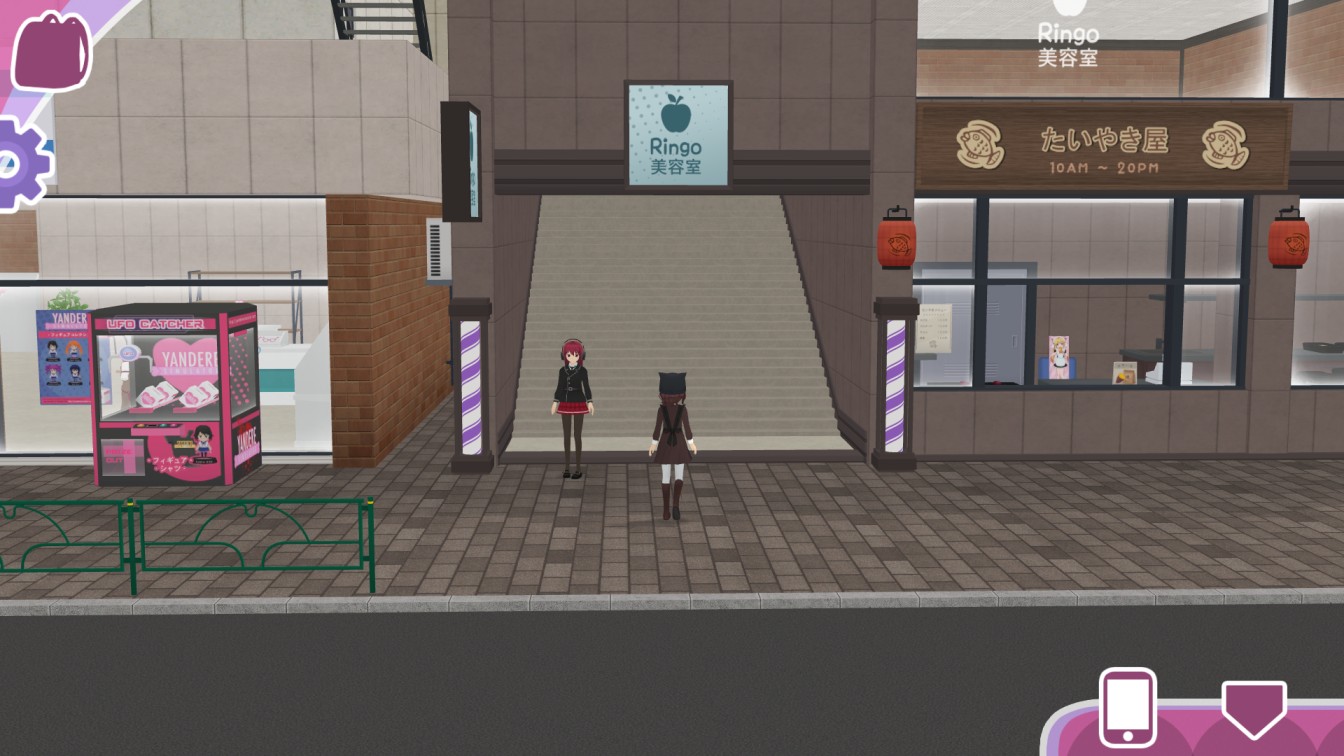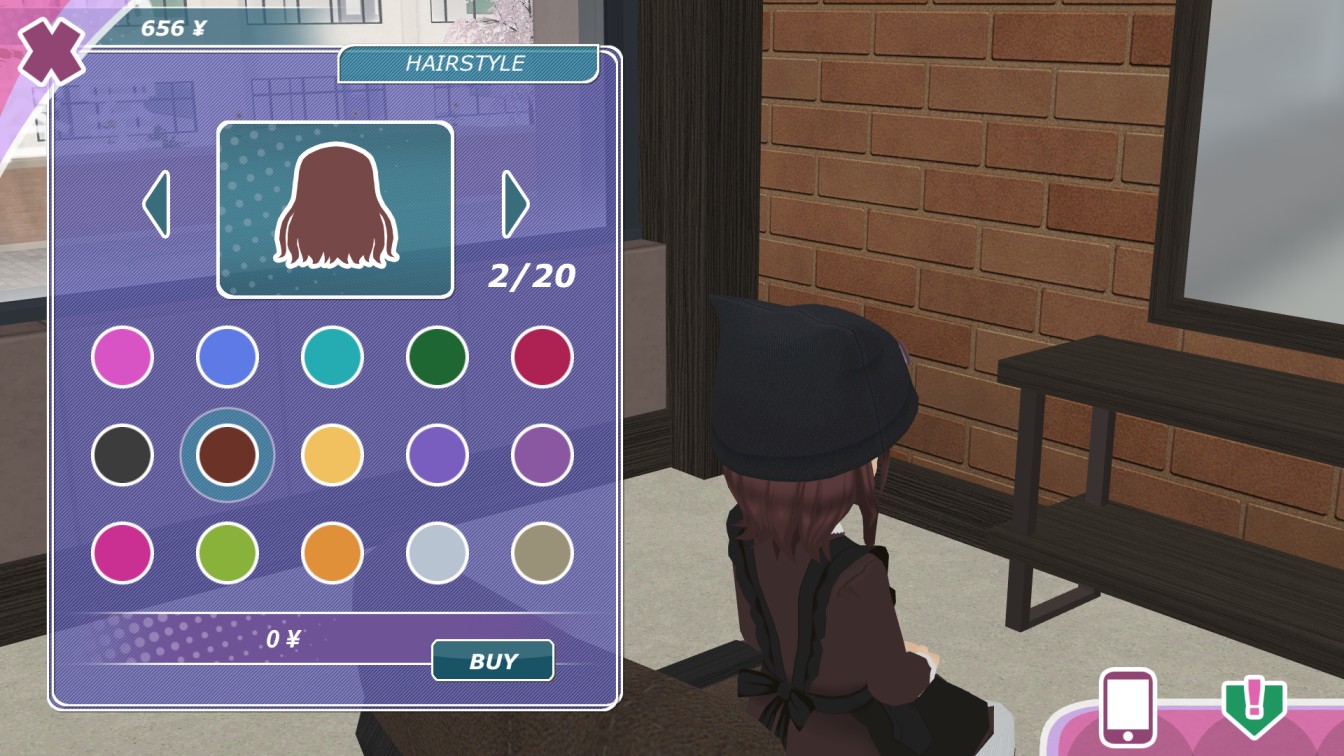 That's everything we are sharing today for this Shoujo City guide. This guide was originally created and written by Sp00der. In case we fail to update this guide, you can find the latest update by following this link.
If you believe that any of the content on this site violates your rights, including your intellectual property rights, please contact us immediately using our contact form.