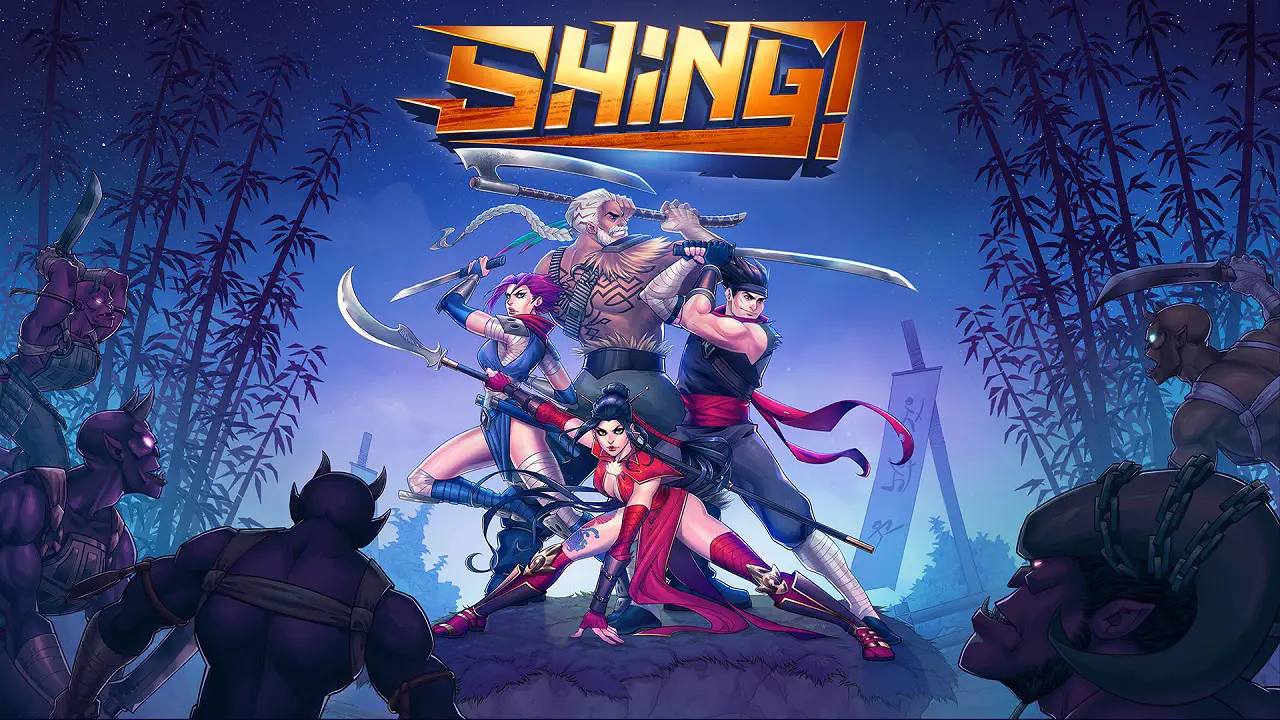 Here's a little guide to help out with some achievements, most of them are fairly obvious. As a newcomer to this game, with zero help beforehand or any guides, I decided to make one to make it easier for others.
As far as gameplay goes, it's simple. You play as one of the four characters, all of them seem to have the same attack style, stats, and everything, no unique ability as far as I know, so it really depends on who you like the most. I went for the Bichiko, for ehm… obvious reasons lol
Story Related Achievements
Complete all 7 levels and defeat all 7 bosses. Play from the very start to end to get these, you can do it on Easy difficulty, there aren't any difficulty-related achievements. 14 achievements total.
Missable Achievements
Lore Rooms
Panic Room
Complete the 1st lore room
Parting Glass
Complete the 2nd lore room
Skinny Dipping
Complete the 3rd lore room
Suitable Seating
Complete the 4th lore room
Bio Break
Complete the 5th lore room
Storage Room
Complete the 6th lore room
Throughout the levels, you'll get to a part that has a sign like this: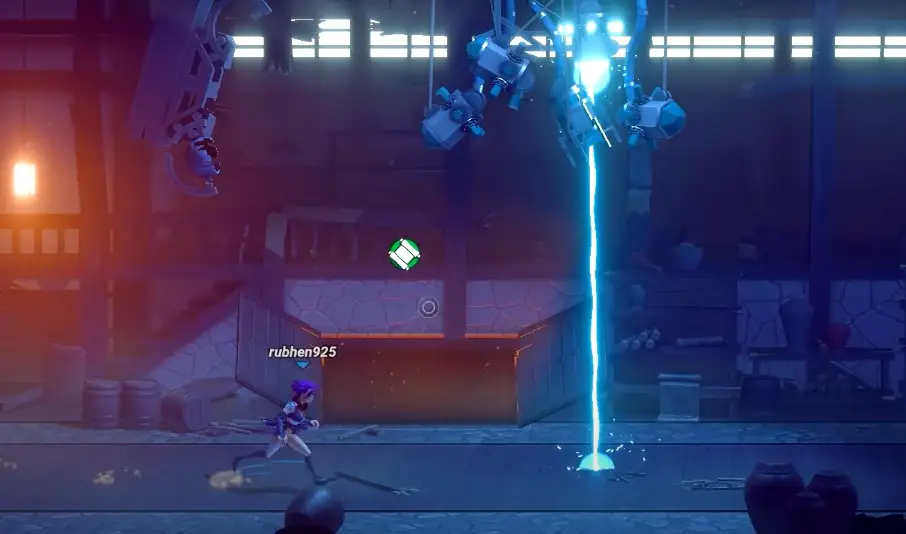 You won't miss it visually, but you can skip it if you want. Just press F near it and you will enter another room, click on all the words presented for each character to spew out some lore, after you finish them all you will get the achievement. Really easy. If you miss some, after you fully complete the game, you can go to Main Menu, select the tab on the left Lore and choose whichever you are missing (a little medallion will be next to it if you already have it completed).
Challenge Rooms Achievements
Knock Knock
Complete the 1st challenge room
Six Feet Under
Complete the 2nd challenge room
Spelunking
Complete the 3rd challenge room
Glasshouse
Complete the 4th challenge room
Knuckle Sandwich
Complete the 5th challenge room
Waterworld
Complete the 6th challenge room
Almost the same as lore rooms, you will get through some of them in the levels, but not all of them. The best way is to complete the game, and then from the main menu go to the left tab "Challenge" and then select the ones you didn't do. As far as the challenges go, some are really tough. Sadly, I don't have any tactic except to just keep on trying, get super familiar with enemy attacks and patterns, and don't give up. Once you complete them, you will get the achievement.
Mastering Levels Achievements
Each level rewards you in the end with the medallion, you can either get if full or incomplete, depending on how you did through the level. Most of them did naturally, but my advice to you is to try to get hit less as possible and do them as fast as possible. Some levels are tough and you will need to get familiar with them, but it's not that hard once you get the hang of it. 7 achievements total
Misc Achievements
This Is Sparta
Achieve a 200 hit combo
Find the level that doesn't have a loading screen in-between stages for a longer period (it resets your hit combos) and just try to avoid getting hit (it resets your hit combos). The most important thing is ALWAYS spam Dash because it resets your combo timer, it won't runoff.
It's Over 9000
Have 4 power ups on a single character
There are 4 power-ups you can pick up from enemies, just have them on you at the same time and you will get the achievement. Try to Kick your enemies instead of using the weapon, that way you won't waste your power-ups. Dash wastes the wind power up, so beware if you have it. Best to do it in the later levels, because more diverse enemies show up with different power-ups.
I Guess You Can Keep It
Finish the story (Alternative Ending)
There is the other story related achievement when you complete it normally, but for this one what you need to do is load up level 7b, you will get to the last boss activation button: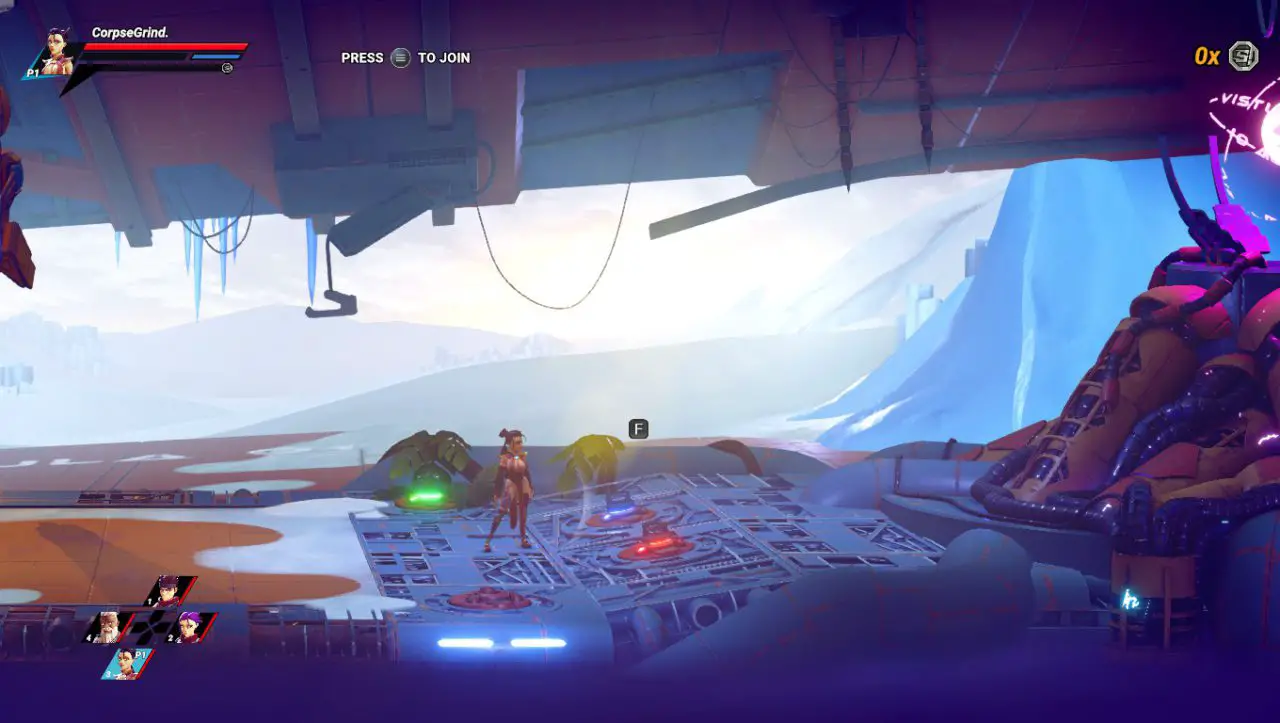 DON'T PRESS F! Instead, just run back and press F on the screenshot below: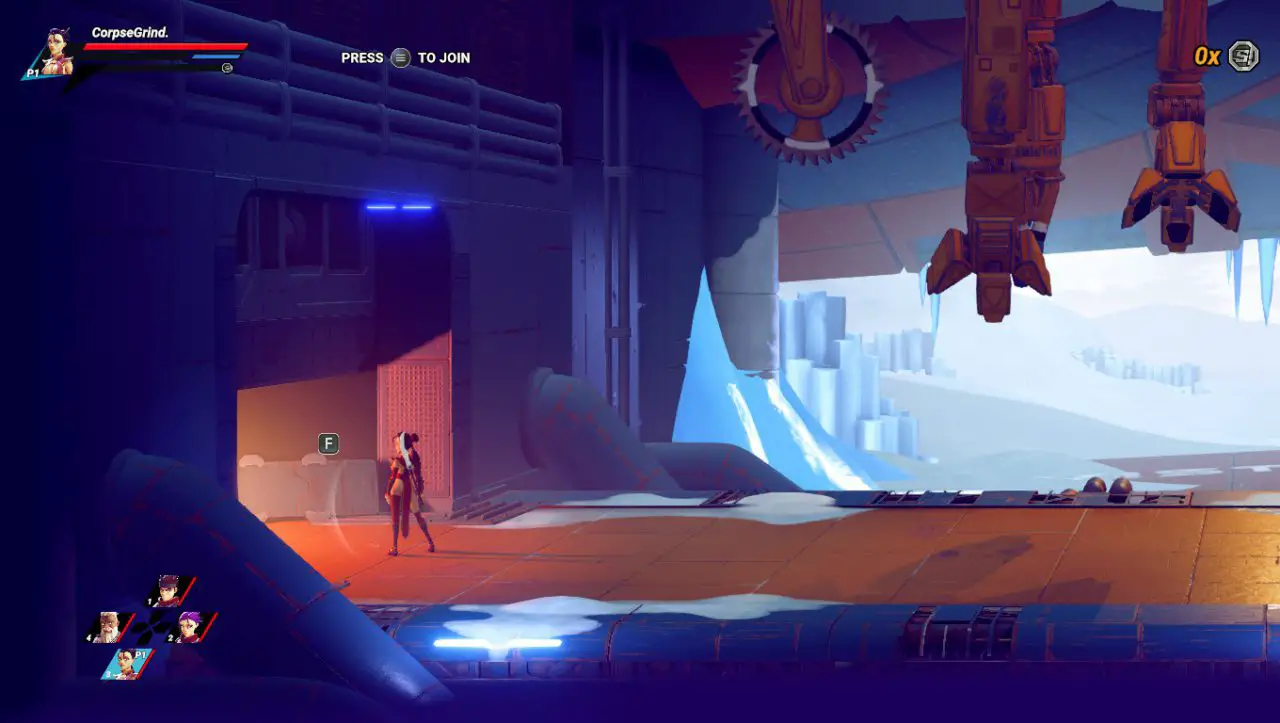 You will get different endings and achievements.
Unlikely Celebrities
Find a hidden encounter
Level 5 (not 5b, 5). After a long period, almost at the end of the level, you will come across the elevator pictured here: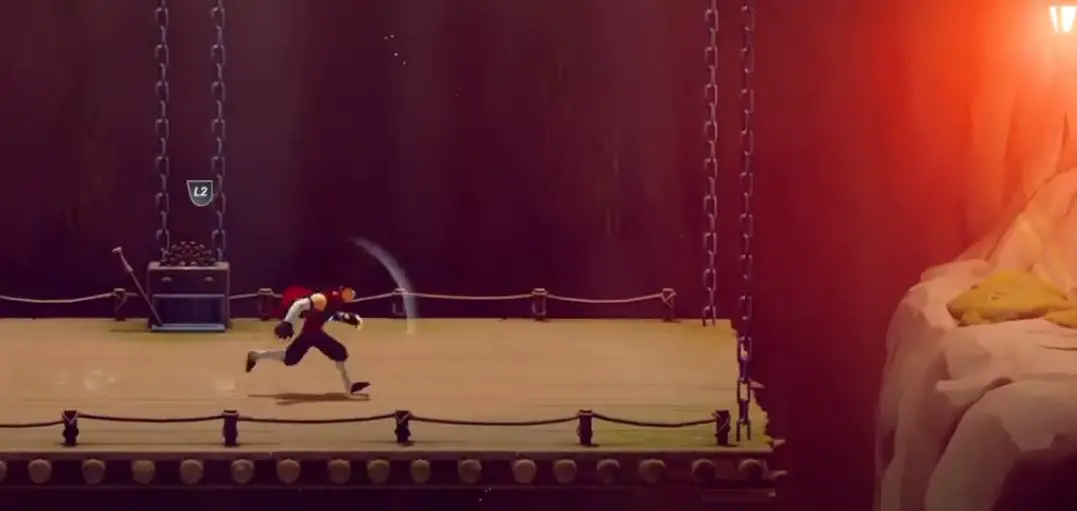 Instead of pulling the lever, go right, jump over the edge and continue until you can enter the room. You will get the achievement and fight skeletons!
Pick On Someone Your Own Size
Prepare a homemade chicken soup
Level 2. At the start, you will notice some chickens running around some sections (as far as I know, right at the 2nd section, there will be 3-4 chickens). Kill them and you will hear a big chicken roar! It took me only 3 chicken kills to hear, but just in case, kill every chicken on your way.
After some time, when you get to the burning section for the first time, right at the 2nd section, you will encounter the secret boss fight and you even get an achievement before even starting the fight, so you don't need to actually kill the boss to get it, you just need to unlock it. But it's a fun fight, finish it off.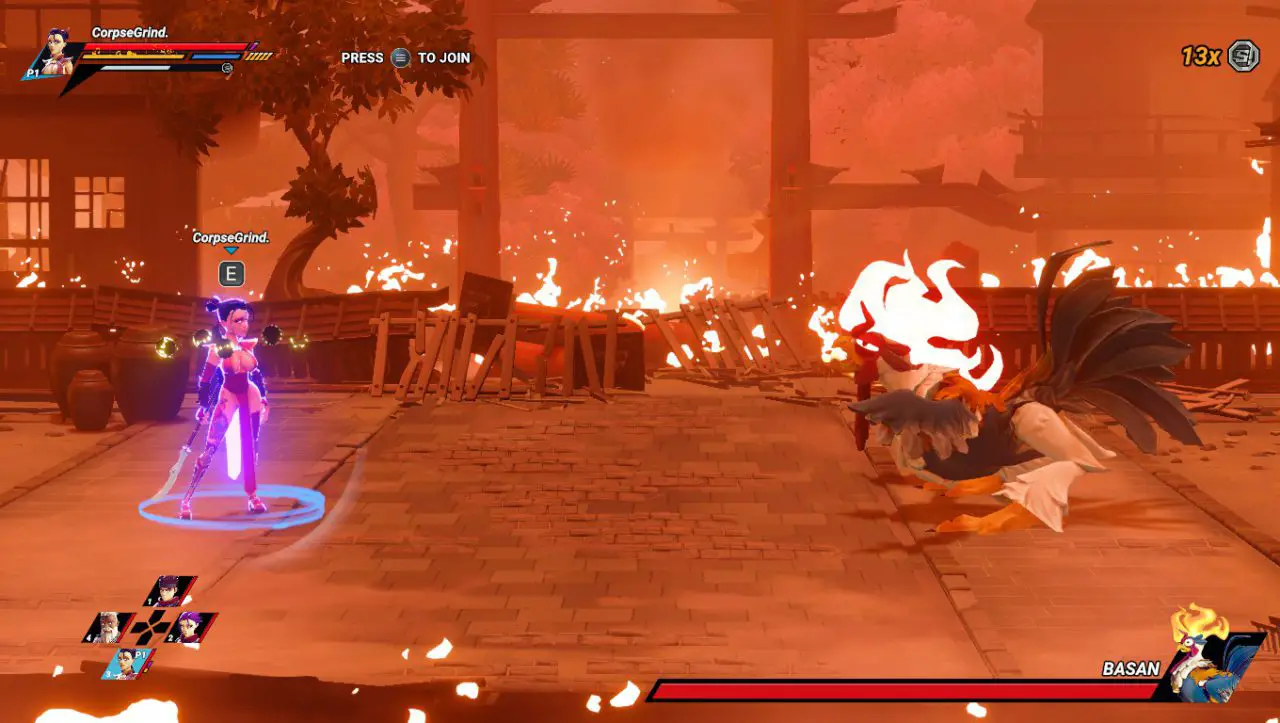 Congratulations, you made it! That's it. If you have any questions or don't understand something, let me know. Hope this guide helps you. Good luck!
That's everything we are sharing today for this Shing! guide. This guide was originally created and written by CorpseGrind. In case we fail to update this guide, you can find the latest update by following this link.
If you believe that any of the content on this site violates your rights, including your intellectual property rights, please contact us immediately using our contact form.