Title: Sheepy
Release Date: July 24, 2021
Developer: Eksperimental Games
Publisher: Eksperimental Games
It's surprising to see that there are no existing guides for Sheepy yet! This game is relatively short, taking about an hour to complete. No prior experience or specific skills are required to master the game. In this guide, we will cover the controls, game mechanics, and the tasks you need to accomplish for each achievement.
On a side note, for those who are achievement enthusiasts, please note that Sheepy will not appear in your list of perfected games. This is due to its limited profile features. Usually, you can find this information on the game's store page.
Controls
The controls in Sheepy differ slightly from those of a traditional 2D platformer.
Walking: Arrow keys
Sprinting: X
Jumping: C
Double Jumping: Press C again while in mid-air
Shooting: V
Pause: Esc
Unfortunately, Sheepy can only be played in full-screen mode. However, here are some keys you can use to navigate away from the game if needed:
Exiting full-screen mode: Windows key or Ctrl+Esc
The game does offer controller support, but please note that I am unsure about Steam Deck support.
Game Mechanics
Hearts: You start with three hearts, and there is no way to replenish them. Your remaining health can be seen in the top left corner of the screen.

Rainbow Counter: The number of rainbows you have collected is displayed in the top right corner of the screen.

Slimes: Slimes are the only hostile creatures in the game. Each time they hit you, you will lose one heart. It takes several shots from your lollipop weapon to defeat them. Slimes are unable to climb or pursue you.


Animals: The game features sheep dogs and other sheep. You can stand on them and use them as platforms to jump on.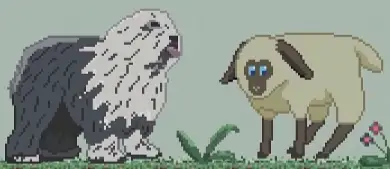 Avoid Water: Falling into water will result in the level being reset, causing you to lose a life.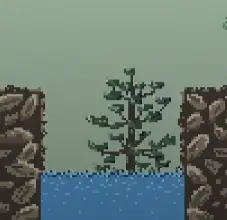 Wall Grabbing: You can grab onto walls by jumping onto them. When on a wall, you will gradually slide down.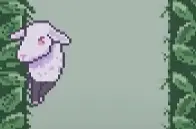 Jump Resets: You can reset your jumps by grabbing onto any surface, including walls. This ability comes in handy for escaping holes or caves.
No Checkpoints: If you die, you will restart from the beginning of the game. The game does not save your progress when you leave.
Achievements
Sheepy only has four achievements.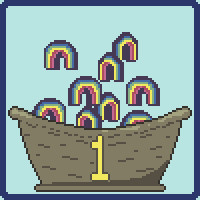 Collect all rainbows!
Collect all rainbows in stage 1
Gather all 114 rainbows located throughout Level 1.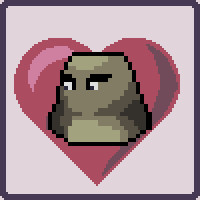 Avoid all slimes!
Finish stage 1 without killing a slime
To obtain this achievement, demonstrate mercy by refraining from defeating any slimes in Level 1. Spare all the slimes and proceed through the level without causing them harm.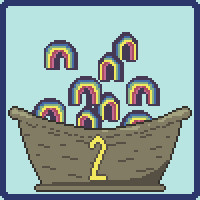 Collector!
Collect all rainbows in stage 2
Acquire all 154 rainbows scattered across Level 2.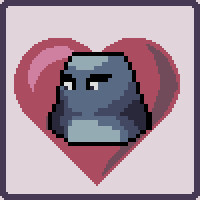 Kind-hearted
Finish stage 2 without killing a slime
Achieve this particular achievement by demonstrating compassion and sparing all the slimes in Level 2. Refrain from eliminating any slimes and navigate through the level without causing them harm to earn the achievement.
That's everything we are sharing today for this Sheepy guide. This guide was originally created and written by Papaya. In case we fail to update this guide, you can find the latest update by following this link.
If you believe that any of the content on this site violates your rights, including your intellectual property rights, please contact us immediately using our contact form.