Title: Sea of Thieves
Release Date: June 3, 2020
Developer: Rare Ltd
Publisher: Xbox Game Studios
This is a concise guide outlining an efficient method for obtaining the Merchant Forager Achievement and its associated in-game commendation. The guide provides step-by-step instructions on finding Fruit Crate quests, which are essential for completing the Merchant Forager commendation and unlocking the achievement.
Select a Default Ship
Begin by choosing a default ship from the ship menu. It's recommended not to select a captain's ship since you'll be scuttling your ship frequently, which can raise the Ill-Fated class. After selecting your ship, choose Closed Crew and Set Sail.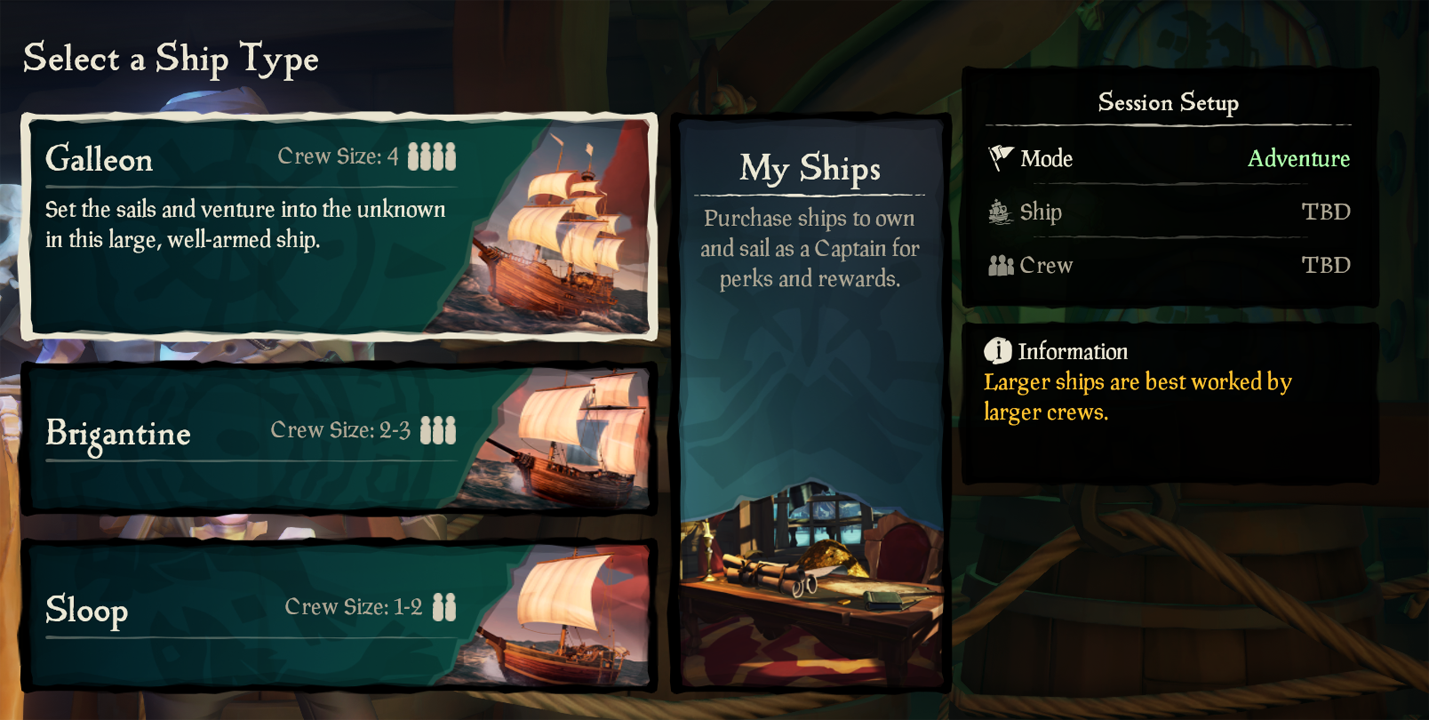 Check the Outpost's Barrels
Explore the Outpost island where you spawn and inspect all the barrels for Tattered Parchment quests. Collect any of these quests that you find. To streamline the process, consider filling your inventory initially so that the only collectible item left in the barrels is the Parchment quests.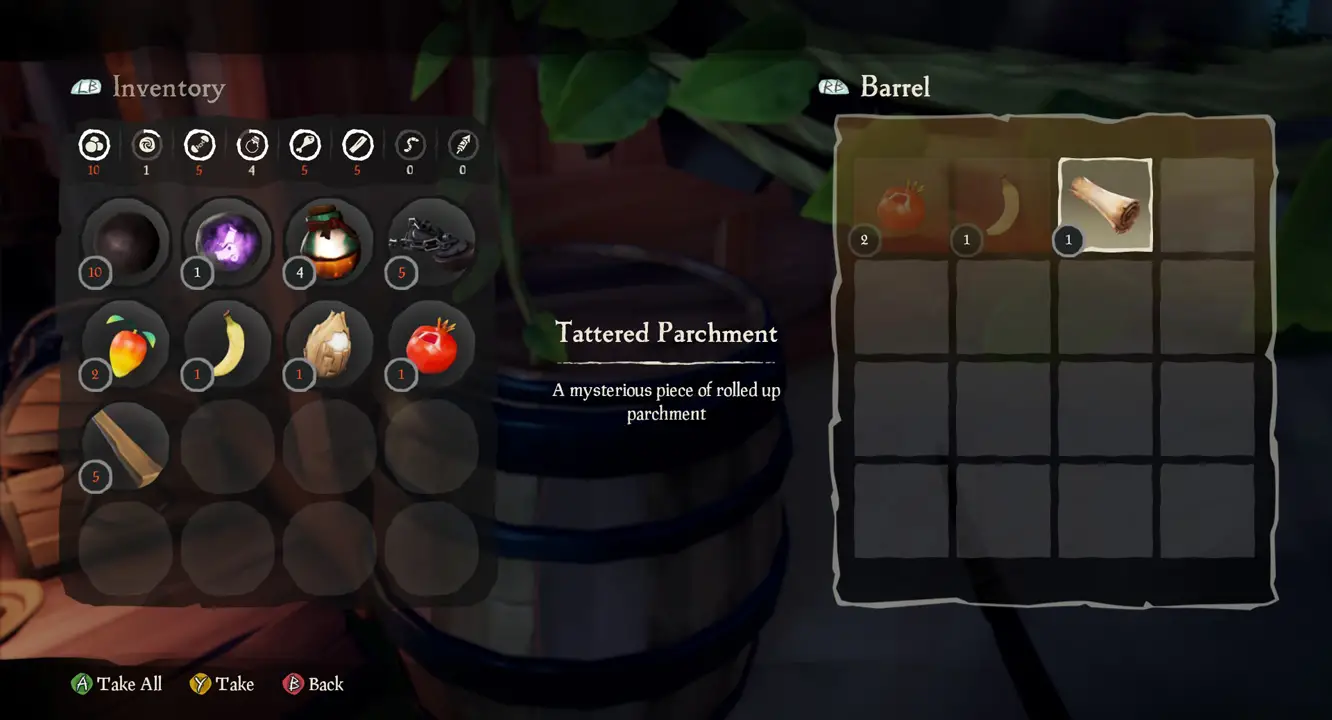 Check Your Quest Wheel
Examine the quests you've picked up to see if any of them are Fruit Crate quests. If you find one, that's great! If not, stash the quest and continue checking the remaining Outpost barrels. Fruit Crate quests will have a distinctive appearance in your quest wheel.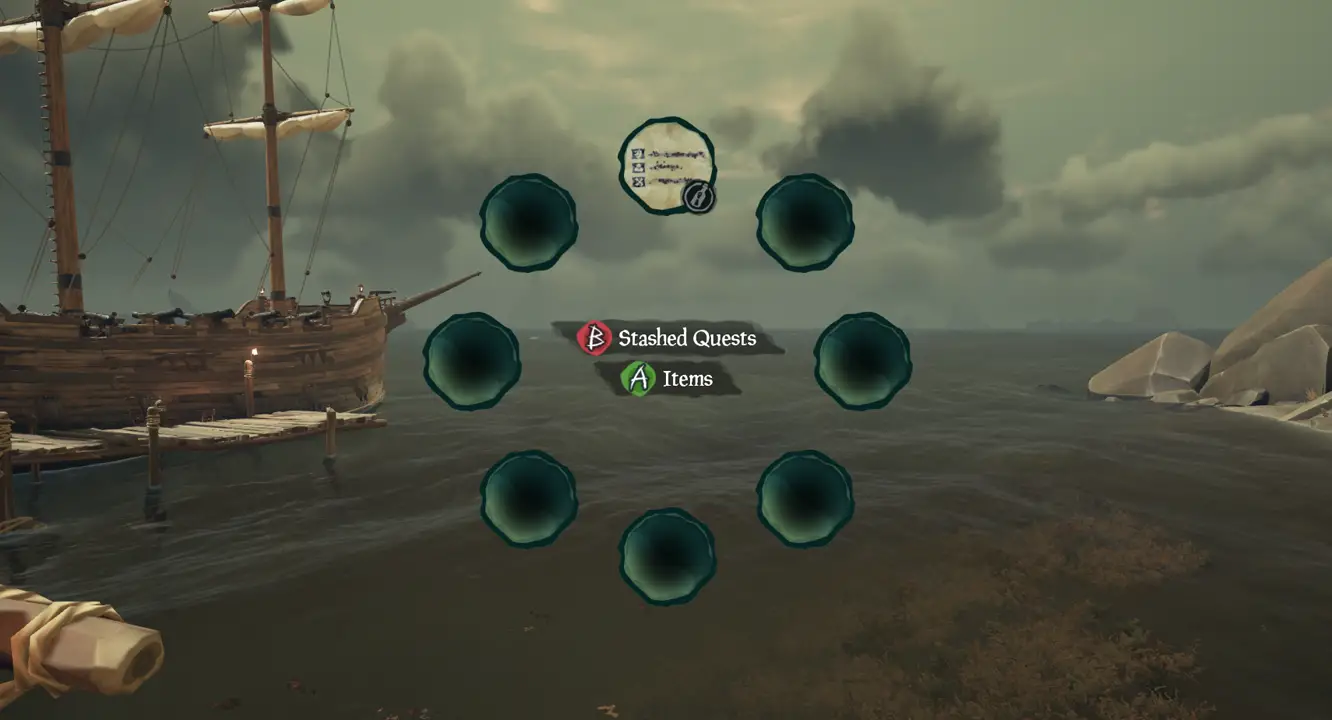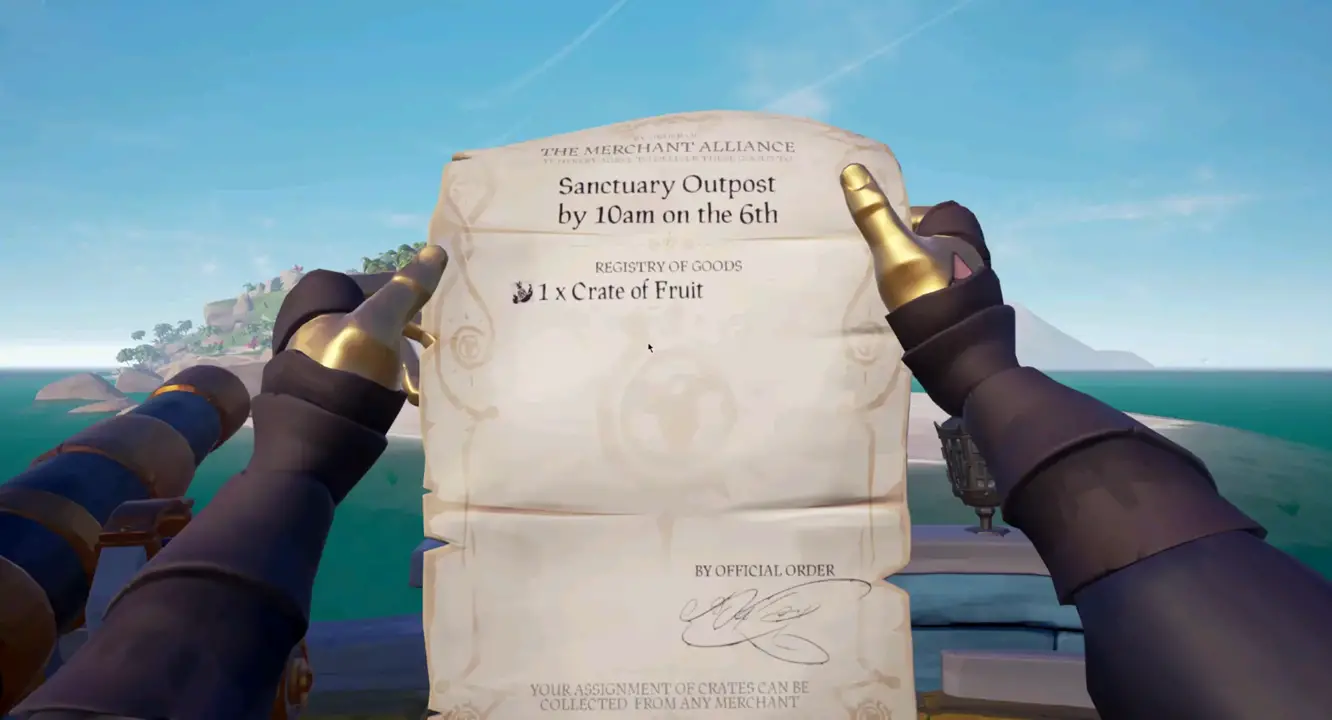 Deliver the Fruit Crate
Once you have a Fruit Crate quest, it's time to deliver your Fruit Crate. Remember not to collect the Fruit Crate from the Outpost where you found the quest; you can collect it and complete the delivery at the quest destination. When you reach the quest destination, obtain the Fruit Crate from the merchant and fill it with fruit from your ship's barrels. Aim to gather at least 30 fruit. You can also obtain additional fruit from the Outpost barrels and turn in the full crate to the merchant.
As an alternative, if you have enough gold, you can buy a fruit crate from the merchant, remove all the bananas from it, and then turn in the empty crate. Both methods will complete the quest and contribute to the Merchant Forager commendation.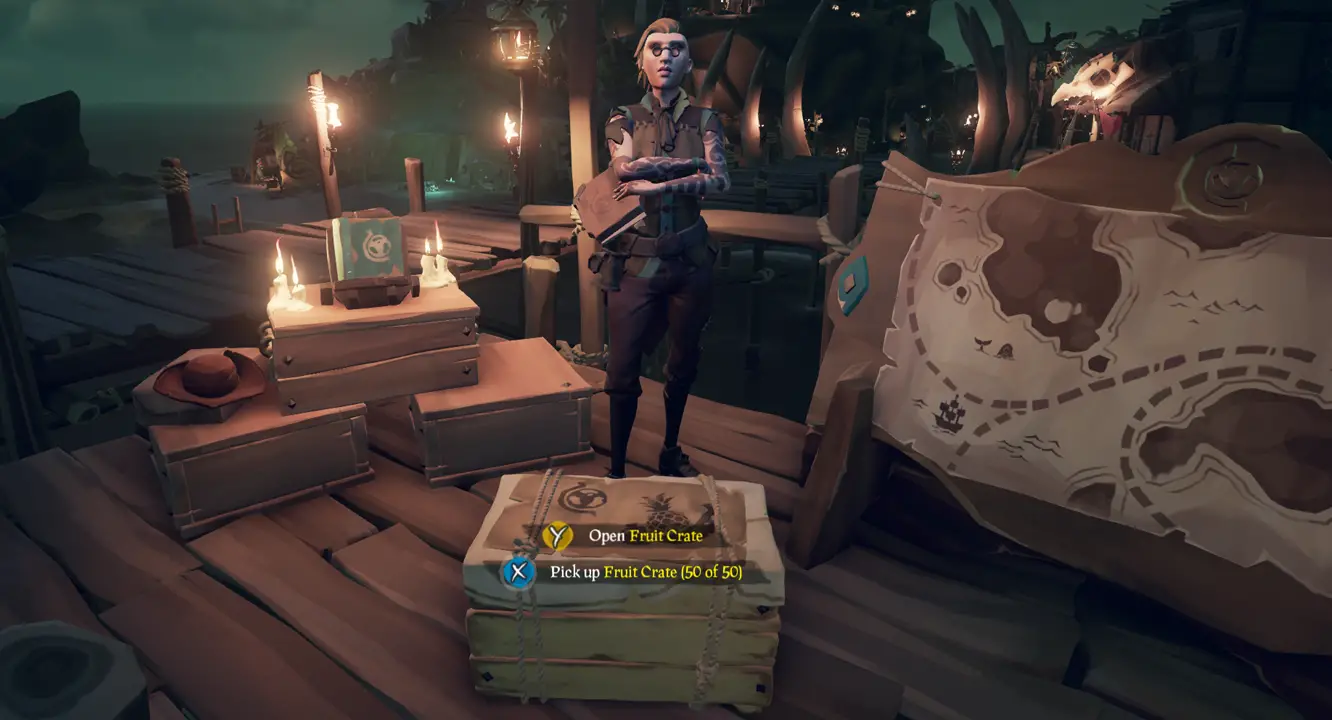 Scuttle and Change Seas
After delivering your Fruit Crate (or if you didn't find one in the Outpost barrels), scuttle your ship and change seas to repeat the process. Occasionally, you might be fortunate enough to discover another Fruit Crate quest on the island where you made the previous delivery. It's advisable to check the barrels before changing seas. To change seas, access the Game Options menu, select My Crew, scroll down to Scuttle Ship, and change "No" to "Yes." Your ship will sink, and you'll spawn at a new Outpost on a different server, ready to search for more crates.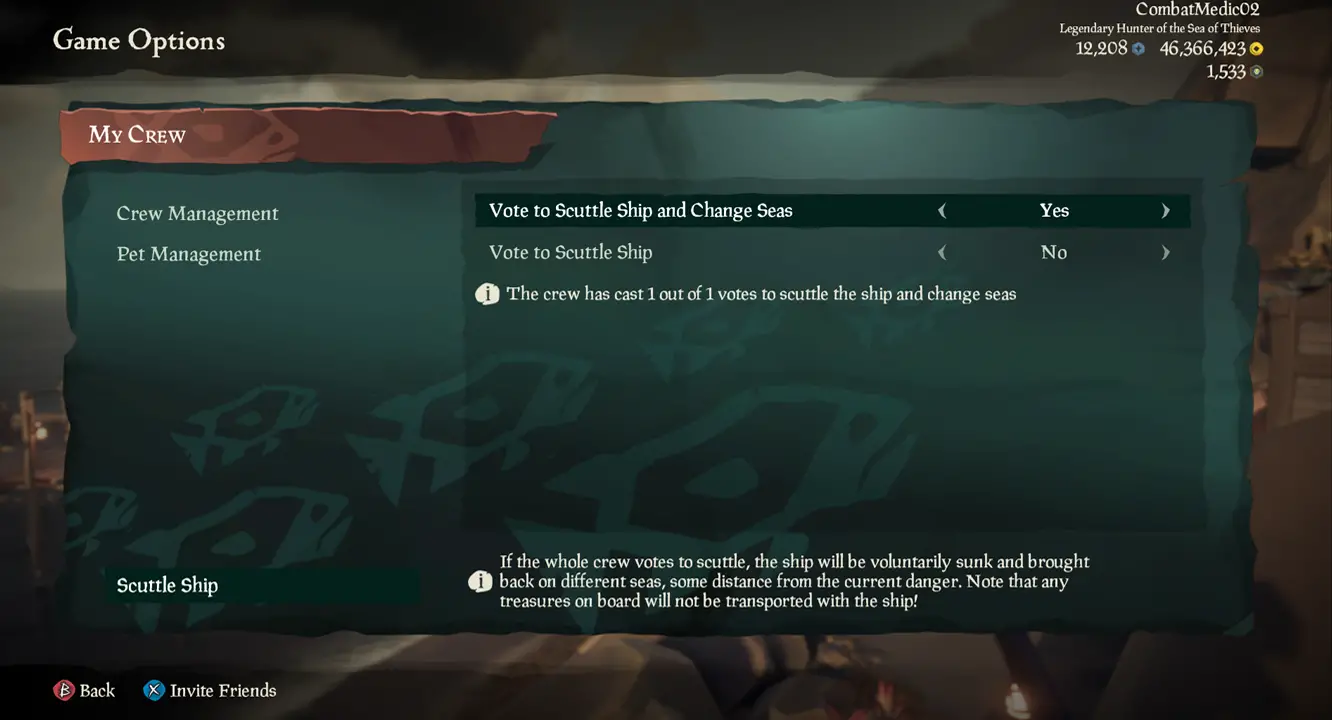 While this method is a reliable and possibly the quickest way to find Fruit Crate quests, obtaining the commendation and achievement in this manner requires patience and determination. Finding the correct quest is still based on luck and RNG, and it may take several sessions to complete. The chances of getting the right quest are approximately 1 in 12, so persistence is key. It's recommended to dedicate only about an hour per day to this grind, as results can vary.
Other ways to find Fruit Crate Quests
If the grinding method doesn't suit your style, there are alternative ways to come across Fruit Crate quests while traveling from island to island. These methods include:
Checking every barrel you pass for Tattered Parchment quests.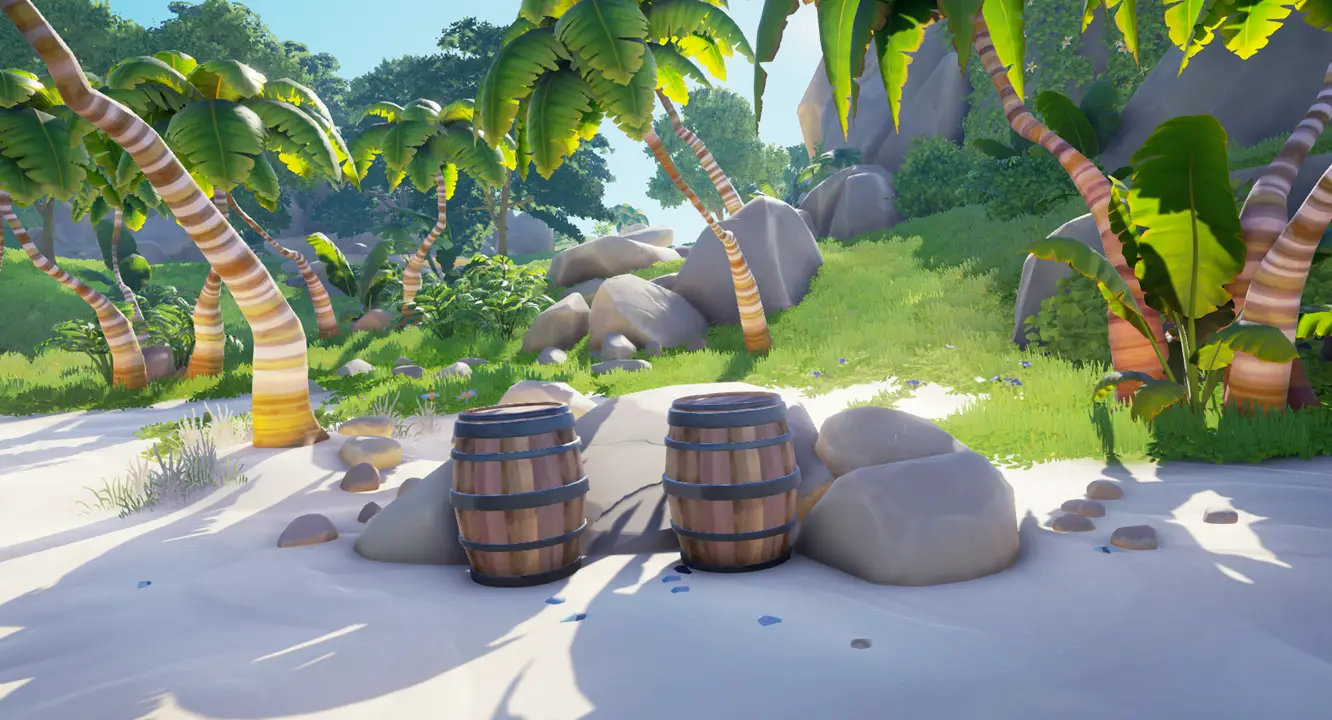 Scanning the shoreline for Message in a Bottle quests.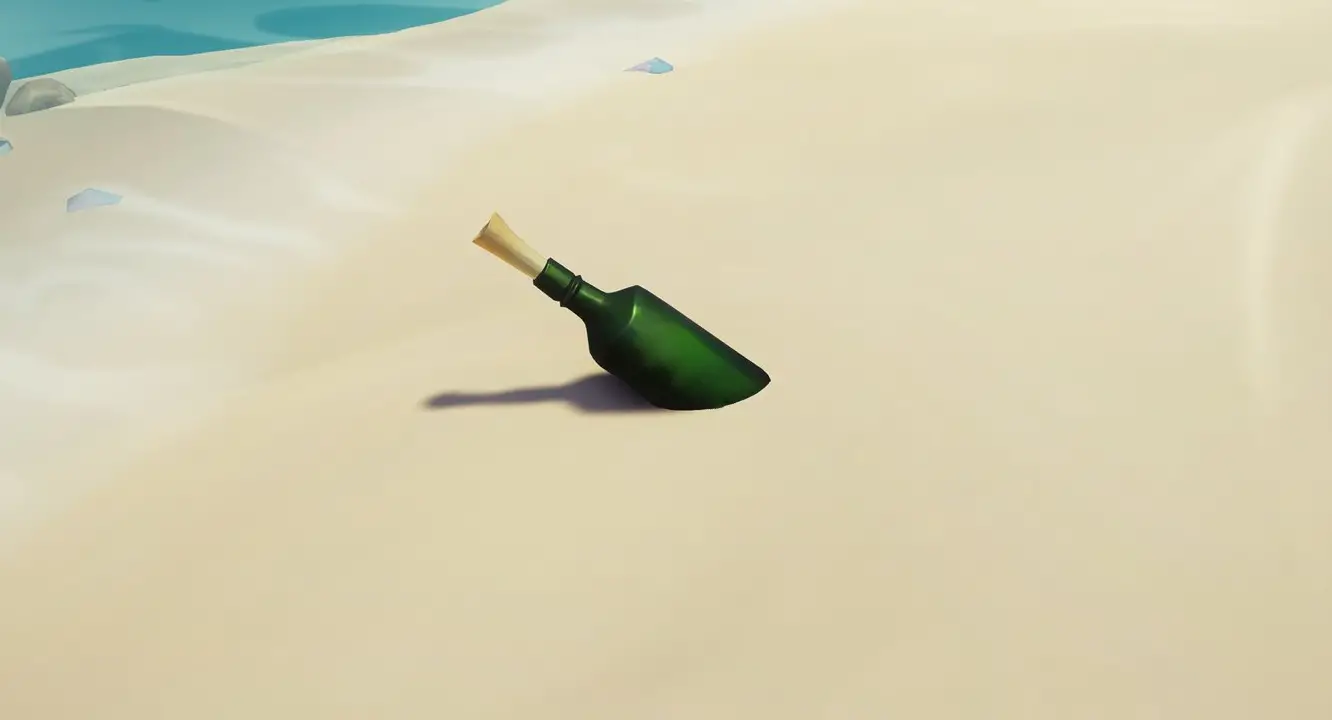 Keeping an eye out for Mysterious Journals, which are brightly colored books that offer quests when read.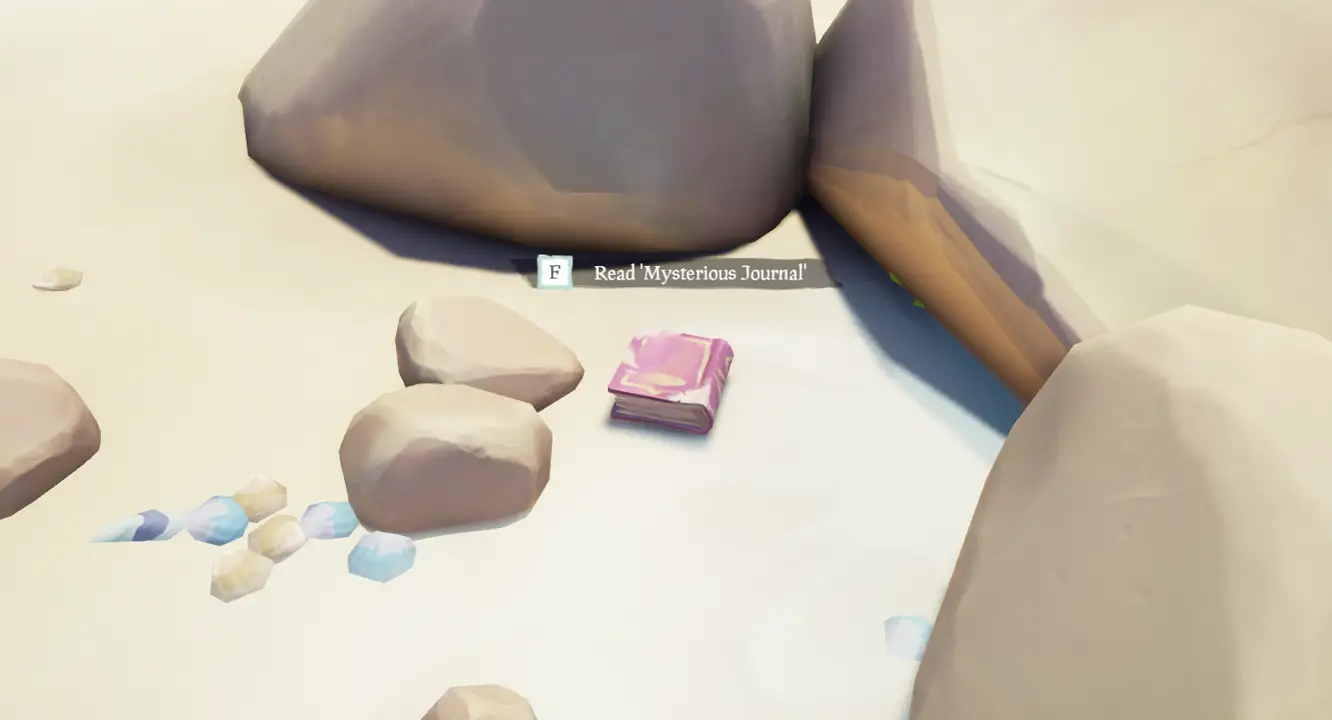 Exploring shipwrecks for Message in a Bottle quests and Tattered Parchment barrel quests.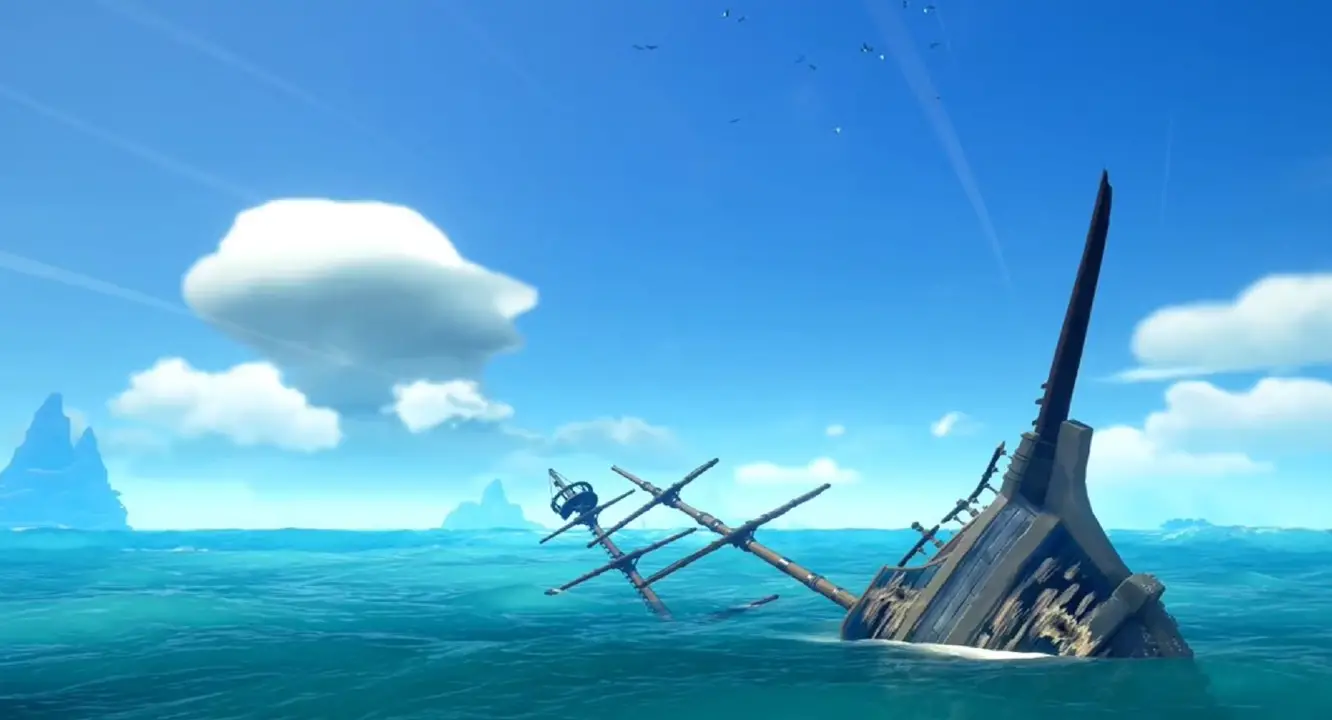 Examining floating barrels for Message in a Bottle quests and Tattered Parchment barrel quests.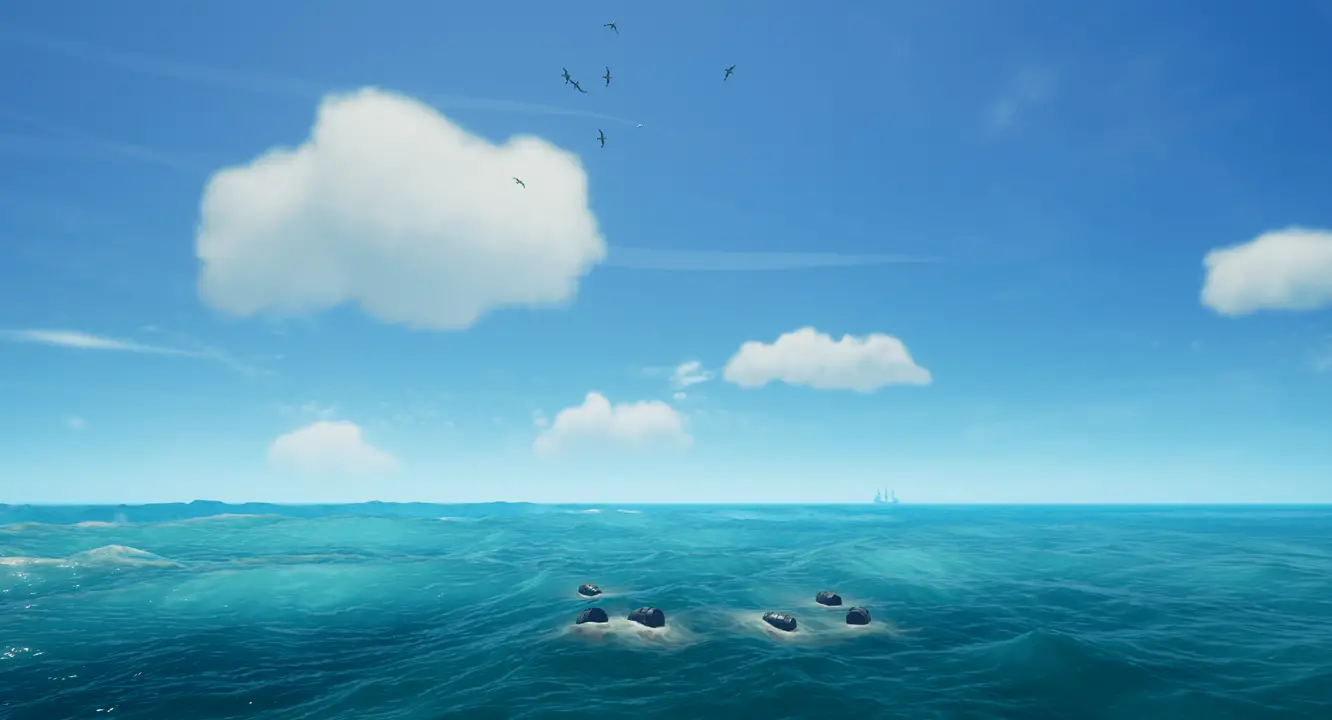 Tracking your Progress
You can monitor your progress toward this achievement from the in-game commendations menu, located under the Merchant Alliance commendations. To access it, open your Resources screen, go to the Pirate Log tab, select Reputation, then Merchant Alliance, and finally Commendations. The commendation you're aiming for should be the rightmost one in the first row.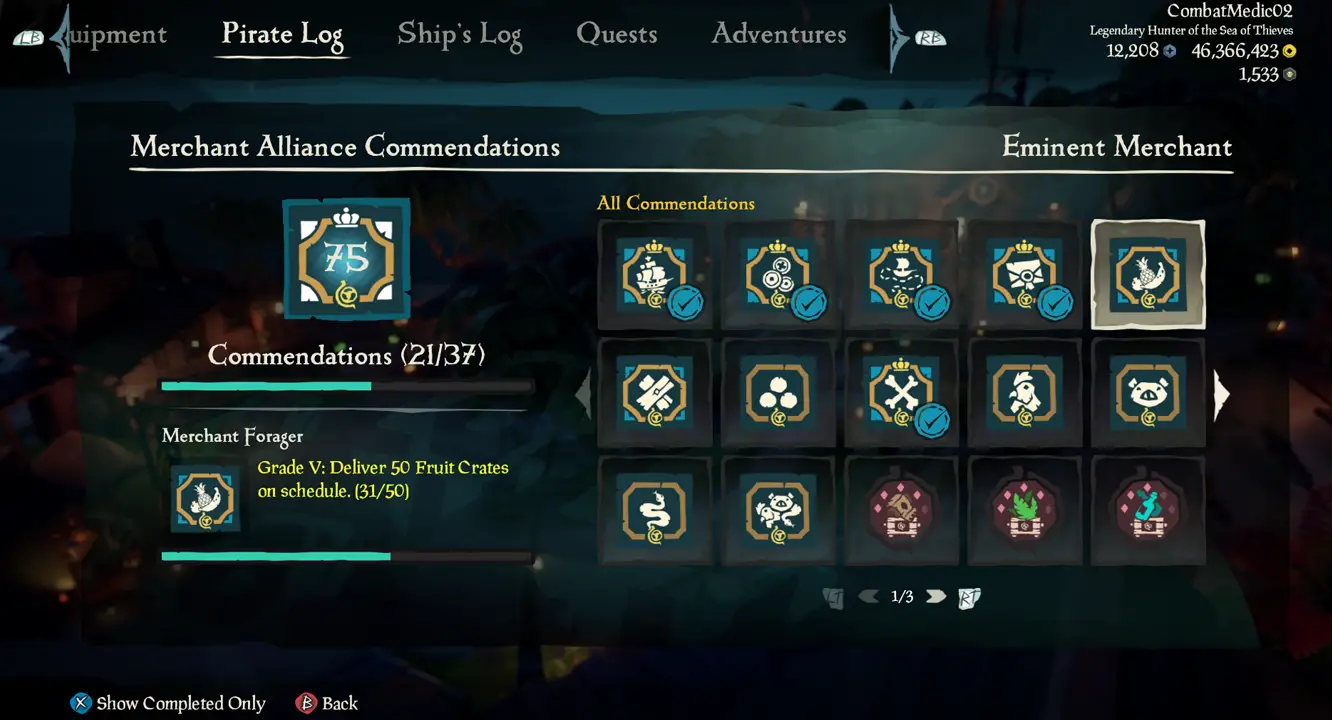 Commendation Grades
The commendation has multiple grades based on the number of crates you've turned in:
Grade I: 1 Crate
Grade II: 5 Crates
Grade III: 10 Crates
Grade IV: 25 Crates
Grade V: 50 Crates
Once you've handed in 50 crates, you'll unlock the commendation and the achievement.
Summary and Discord Community
In conclusion, this guide provides valuable insights into obtaining the elusive Merchant Forager Achievement. While it may take time and persistence, it's certainly achievable. If you're looking for assistance and a community of fellow players to help each other reach this goal, the guide creator has set up a Discord server for that purpose, which can be accessed through this invite link. Best of luck on your quest for the Merchant Forager achievement!
That's everything we are sharing today for this Sea of Thieves guide. This guide was originally created and written by [OG]CombatMedic02. In case we fail to update this guide, you can find the latest update by following this link.
If you believe that any of the content on this site violates your rights, including your intellectual property rights, please contact us immediately using our contact form.