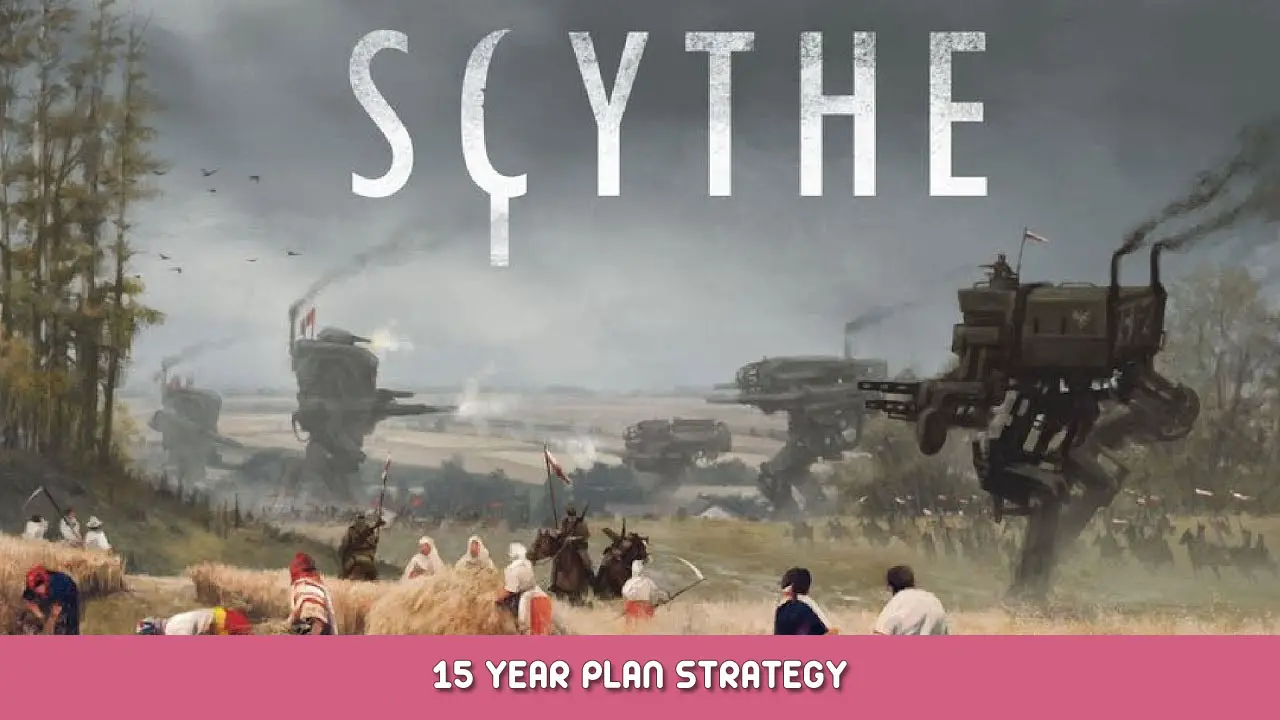 A step-by-step plan for finishing the game in 15 turns.
The Plan
Play as Rusviet-Industrial. You may have to uncheck "Prevent banned mat combos" when starting the game. I used 2 medium bots, but I didn't interact with them except for winning a combat against a lone mech.
Produce
Produce
Produce & Deploy speed mech on the village (worker star)
Move 5 workers to the oil and 2 to the iron-iron tile should have 3 total workers. Take the encounter; just take the 1st option. It won't really affect the strategy.
Produce/Deploy
Produce/Deploy
Bolster/Upgrade – upgrade bolster to get extra power
Produce/Deploy (mech star)
Bolster/Upgrade
Bolster/Upgrade
Bolster/Upgrade
Bolster/Upgrade
Bolster/Upgrade (upgrade & power stars)
Move to win 2 combats or move to complete 1 objective & 1 combat
Finish objective/combat stars if you didn't the last turn
The Bolster-Produce chain can be done in any order. I guess Upgrading first would give you a higher score as you use less metal for Deploying mechs.
That's everything we are sharing today for this Scythe: Digital Edition guide. This guide was originally created and written by Leg. In case we fail to update this guide, you can find the latest update by following this link.
If you believe that any of the content on this site violates your rights, including your intellectual property rights, please contact us immediately using our contact form.