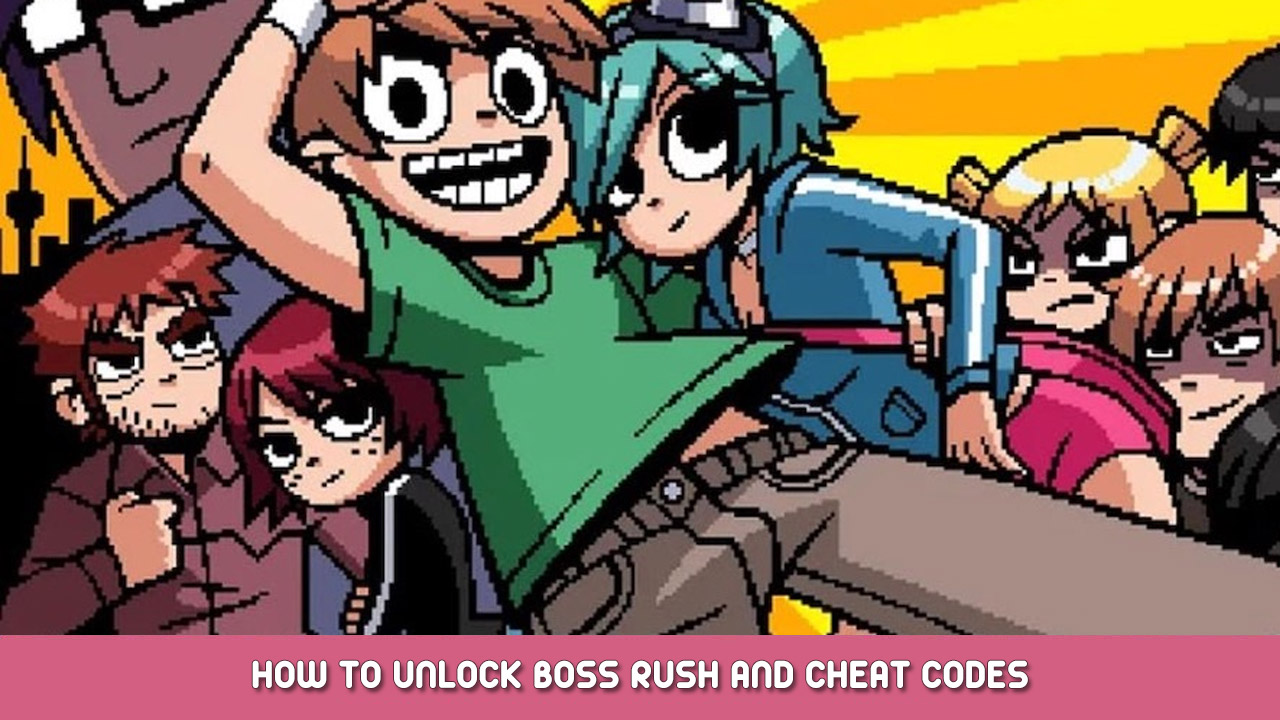 Title: Scott Pilgrim vs The World
Release Date:
Developer:
Publisher:
Information about Scott Pilgrim vs The World is still incomplete. Please help us fill the details of the game using this contact form.
A quick guide to all available achievements for Scott Pilgrim vs. The World!
Main Game Achievements

New Challenger
Defeat Matthew Patel without losing a life.

Twin Dragons
Defeat the Twins simultaneously.

Dirty Trick
Defeat an enemy by throwing an object at him while he's already down.
Invulnerable
Play through a World and reach the boss without getting hit.

Get The Girl
Clear the game once with Scott.

The Power Of Friendship
In a multiplayer game, reanimate another player at least 25 times.

Gourmet
Eat every food items.

Vigilante
Defeat 1000 enemies.

One Man Army
Clear the game in single player on the "Supreme Master" difficulty setting.

Shopaholic
Buy all the items of a shop during the same visit.

Armed And Dangerous
Defeat at least 200 enemies using interactive objects.

"Chaudown"
Unlock and call all strikers.
Knives Chau Add-On Pack

It's All In The Reflexes
Catch a flying object at least 25 times with Knives.

Speed Run
Clear the game in 90 minutes or less with Knives.
Ninja Somersault
Perform at least 10 consecutive head stomps successfully with Knives.
Wallace Wells and Online Multiplayer Add-On Pack

Wallace the novice!
Complete your first online match.

Everybody wants to play
Play Online with all characters at least once (including Wallace Wells).

And… It's a Wrap!
Clear the game once with Wallace Wells.

Wallaciraptor!
Knockout 200 enemies in online mode.
That's everything we are sharing today for this Scott Pilgrim vs The World guide. This guide was originally created and written by RobotMan #08. In case we fail to update this guide, you can find the latest update by following this link.
If you believe that any of the content on this site violates your rights, including your intellectual property rights, please contact us immediately using our contact form.