Title: Salt and Sanctuary
Release Date: May 18, 2016
Developer: Ska Studios
Publisher: Ska Studios
To the best of my knowledge, this information might not be widely known within the Salt and Sanctuary community, so I'd like to share it here.
Getting Started
To simplify the process, ensure your endurance is 21 or lower, and your equip load exceeds 200%. Having an equip load beyond 200% is not achievable, even with the heaviest gear, if your endurance is 22 or higher. To reach the 200% equip load threshold, you will need the Ashen Effigey shield obtained from the Ziggurat of Dust, and a greathammer, preferably the Bonecrusher, acquired through transmuting crypt keeper ashes with any greathammer, in addition to the full set of Titan armor from the castle of storms. Additionally, it is advisable to equip any prayer, with higher-cost prayers being more effective.
Execution of the Glitch
Now that you have gathered all the necessary items, proceed to cast a prayer while your equip load exceeds 200%. By doing so, you will gain focus proportional to the cost of the prayer. Opting for a higher-cost prayer will grant you more focus, significantly increasing the benefits. This surplus focus will surpass your maximum capacity, resulting in a corresponding increase in stamina.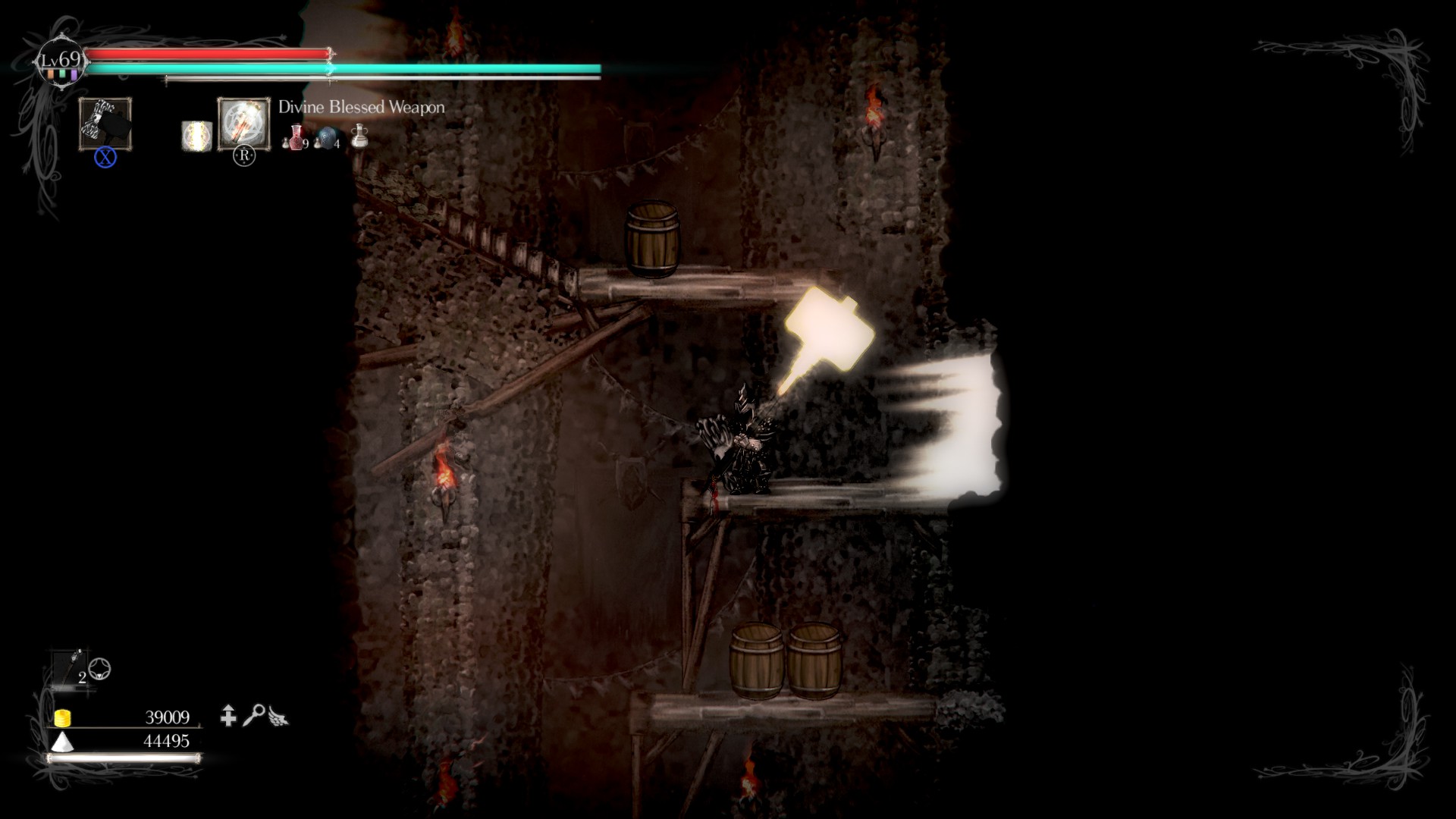 It is noteworthy that this glitch yields a considerable amount of stamina, particularly when paired with low-cost prayers such as Divine Blessed Weapon, which only requires 40 focus. Enjoy the benefits of seemingly limitless stamina, but remember to remove the special equipment once you have achieved this enhanced state. It should be mentioned that the additional stamina and focus will reset after resting, which is the primary drawback of this glitch.
That's everything we are sharing today for this Salt and Sanctuary guide. This guide was originally created and written by tommykazoo. In case we fail to update this guide, you can find the latest update by following this link.
If you believe that any of the content on this site violates your rights, including your intellectual property rights, please contact us immediately using our contact form.