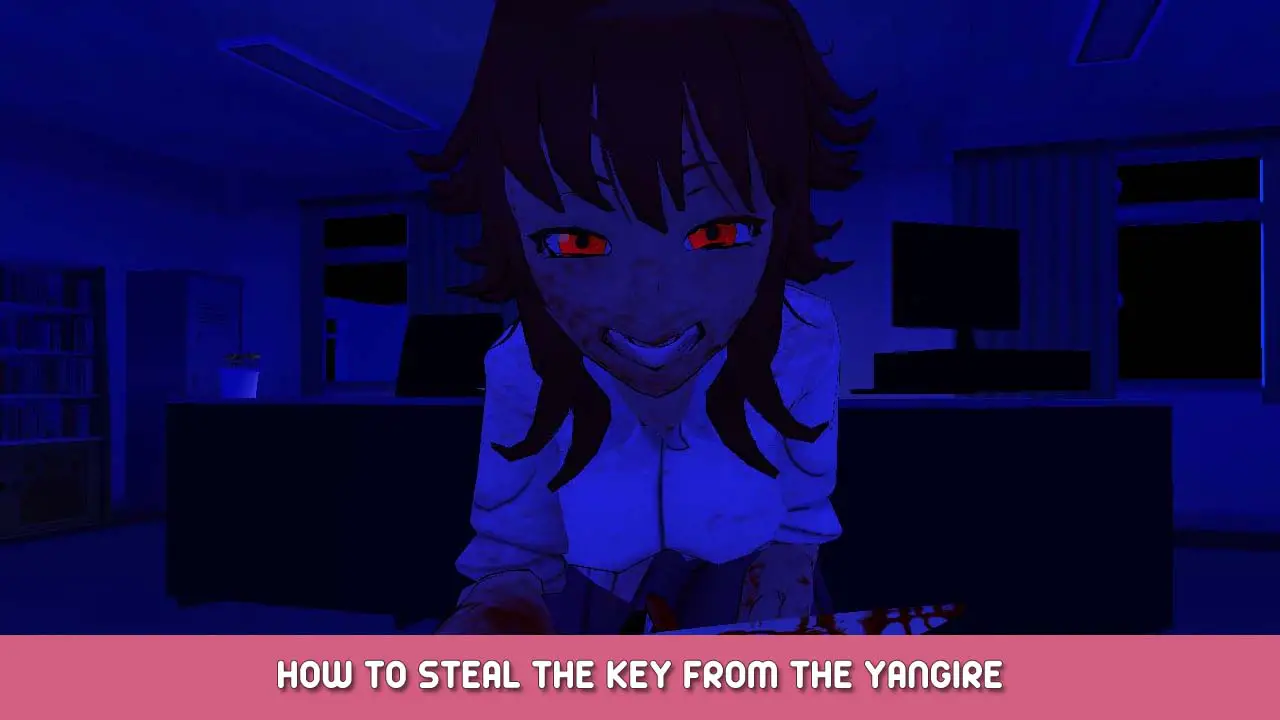 This guide refers to the 2.2.8 ver. of the game. Stealing the key without getting beheaded is impossible, but there's a way to do it quickly without bugging the IA.
The Strategy
Reload the game until spawning a page is in the stairway in front of the exit (of the school), this might gonna take a while because pages spawn randomly at the beginning of the game
Go to the roof without getting caught by the Yangire (unless you want to get pissed) and get the brick located behind the giant metal box
Go back to the page near the exit and get the Yangire attention, let her approach you, and then throw the brick at her
You'll have 5 seconds before she attacks you so take the page quickly and steal the key, I suggest you not pointing at her immediately or she could react so go behind her without looking directly at her
As soon as you take the key she won't be able to kill you so walk backward to the exit, run when the page vanishes and that's it, you win
This strategy should work on both Yangire difficults, if you are good enough you can unlock the immortal senpai achievement at the same time
That's everything we are sharing today for this Random guide. This guide was originally created and written by Magnesio. In case we fail to update this guide, you can find the latest update by following this link.
If you believe that any of the content on this site violates your rights, including your intellectual property rights, please contact us immediately using our contact form.