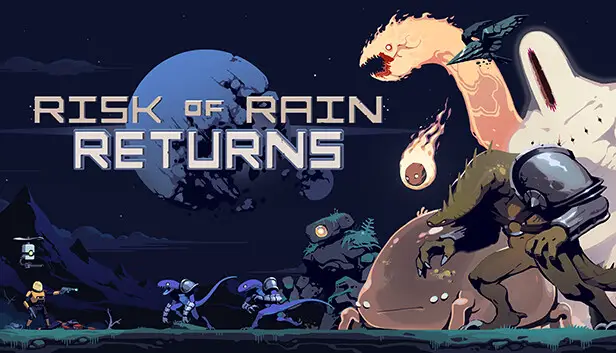 Are you finding it hard to complete the game using the Loader? Well, this guide is here to help you out. Follow these tips, and your dreams will come true. This playthrough is a bit wild and might seem a bit unfair, but it makes you almost invincible to everything!
Loader Build and Strategy
Let's get ready for the fun! First, follow these 4 steps:
Step 1: Complete the Colossal Lift mission in the Providence Trials to get the S260 Conduit, one of the Loader's skills.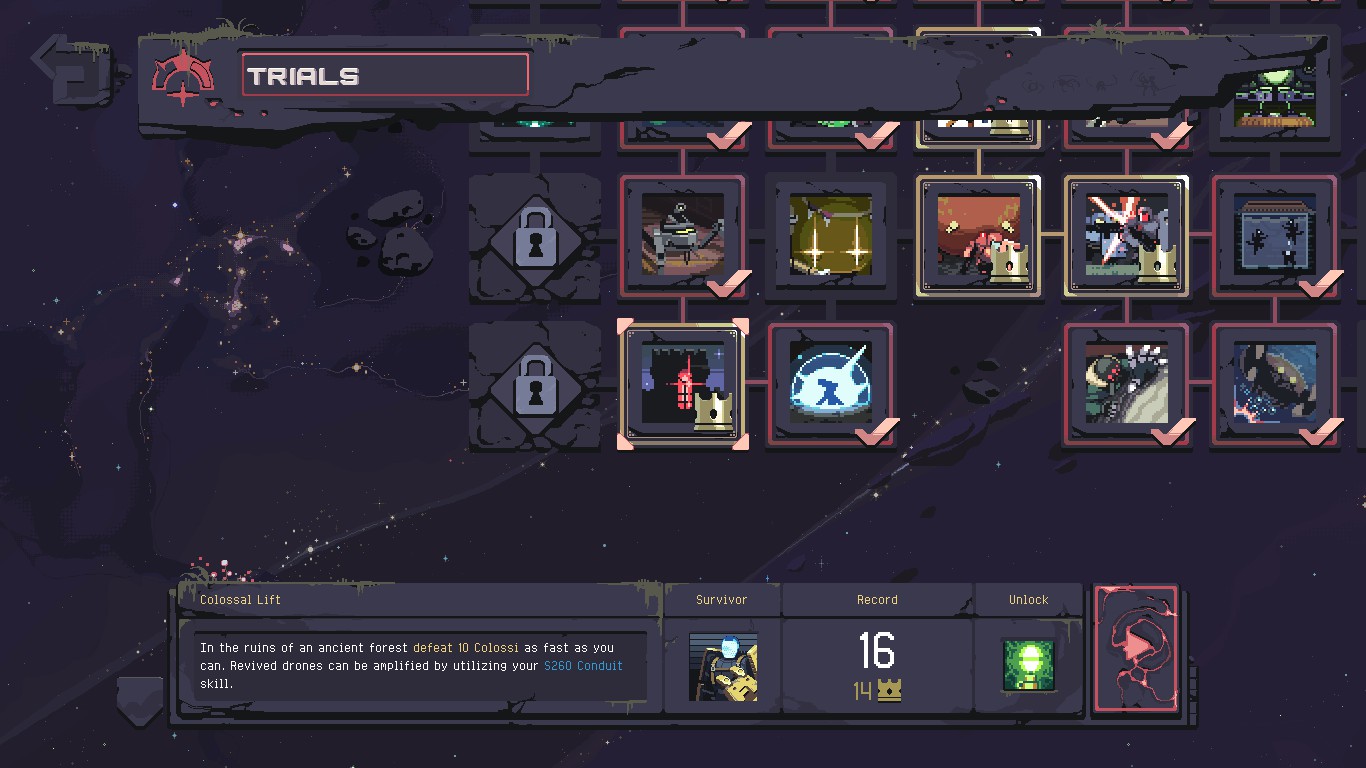 Step 2: Set up the following skills before you start your playthrough.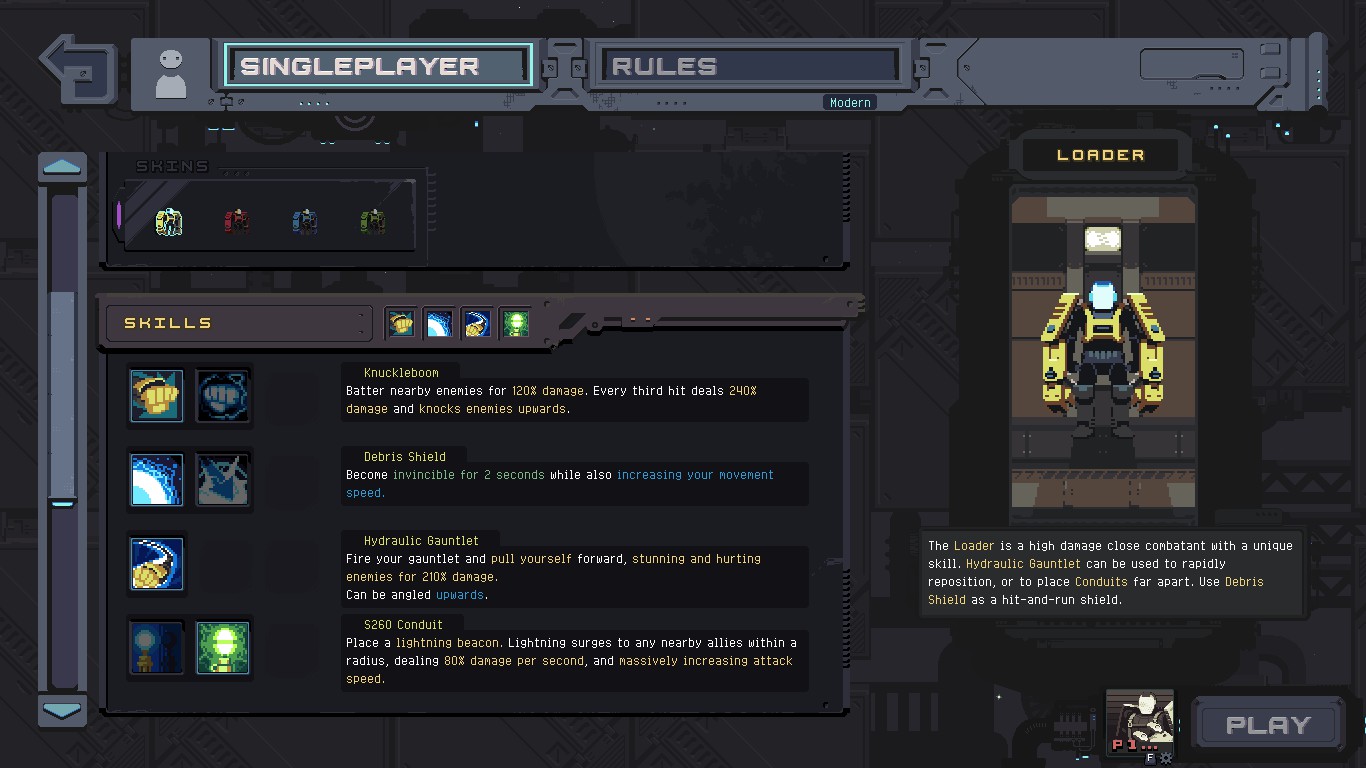 Step 3: Whether you have the Artifact of Command or not, grab these items: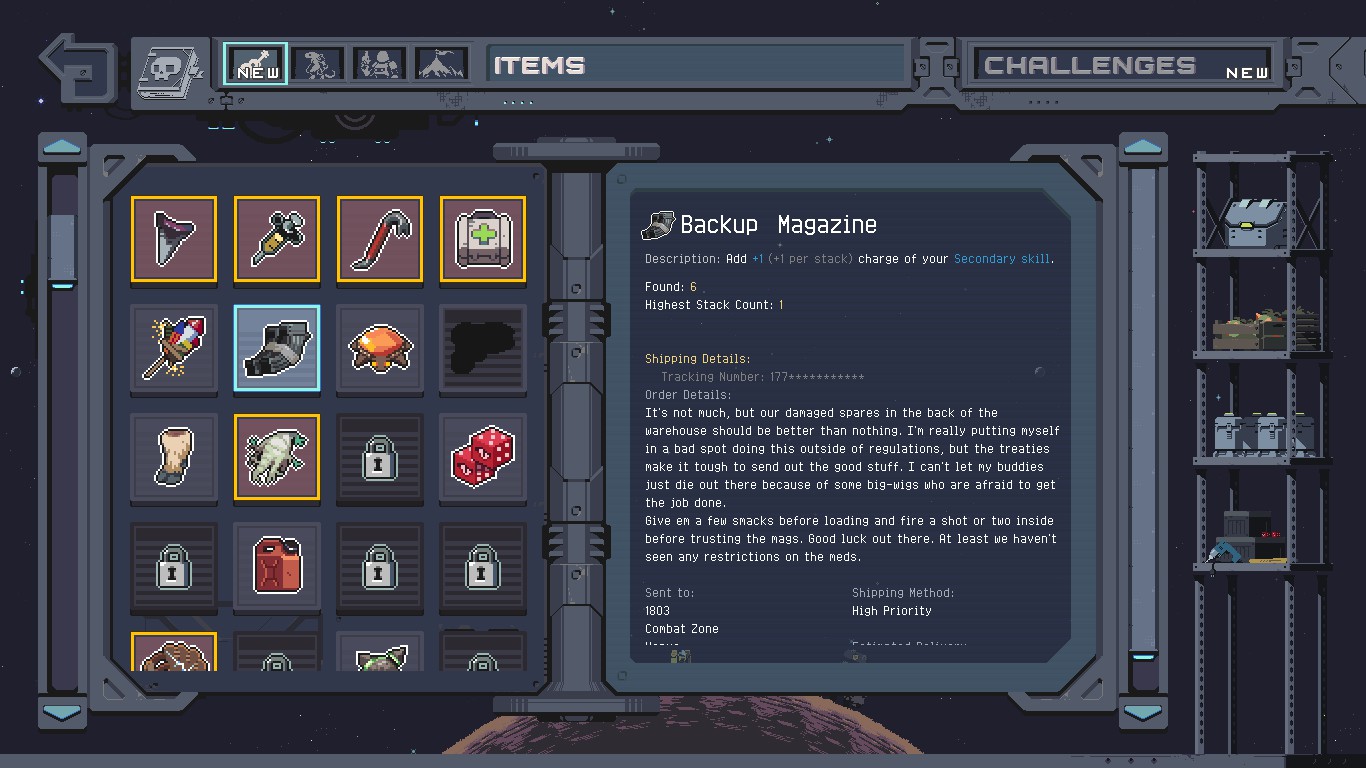 Get 2 or more backup magazines. After that, focus on picking up damage-boosting items like crowbars, ATG missiles, etc.
The Unstable Watch is only available if you finish the first stage in less than 5 minutes. It's optional, but it makes boss fights easier and safer.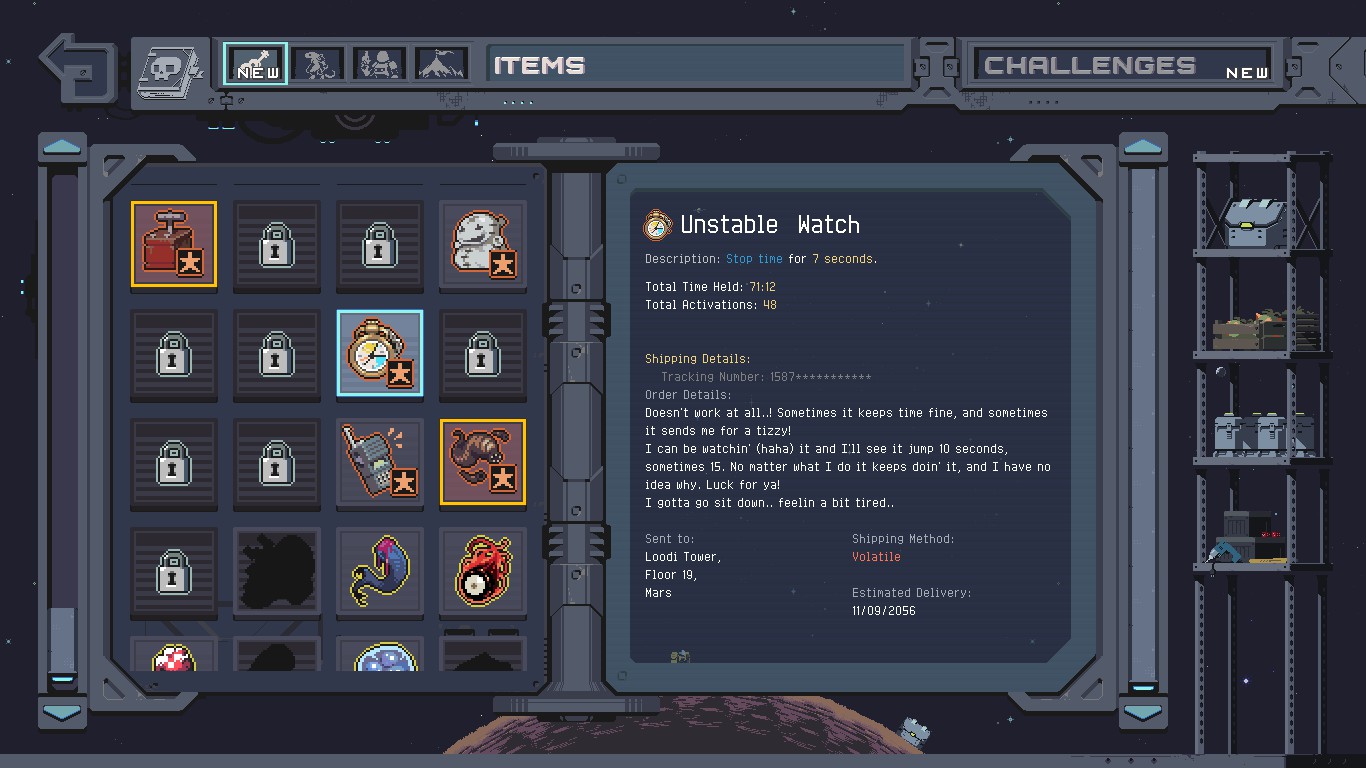 Step 4: During boss fights, especially when the lightning opens up, use the S260 Conduit. Attack enemies and simultaneously use the secondary skill (provides immunity for 2 seconds). Keep an eye on your life bar, and when the skill is on cooldown (every 2 seconds), try to avoid taking damage as much as possible.
Repeat these steps until you defeat the boss. Good luck!
That's everything we are sharing today for this Risk of Rain Returns guide. This guide was originally created and written by Guterson. In case we fail to update this guide, you can find the latest update by following this link.
If you believe that any of the content on this site violates your rights, including your intellectual property rights, please contact us immediately using our contact form.